Honest John's Motoring Agony Column 06-07-2019 Part 2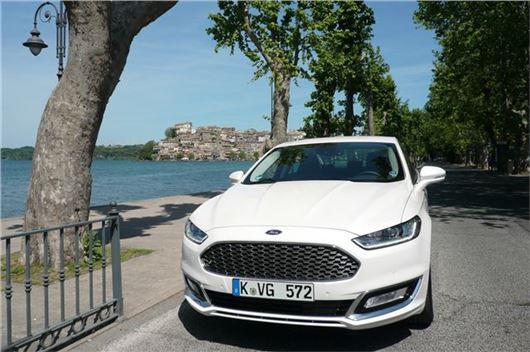 Published 05 July 2019
Click back to Honest John's Motoring Agonies 06-07-2019 Part 1
Batteries included 
I am considering changing my car for a Ford Mondeo hybrid. I read recently that it is only suitable for drivers who do a high mileage, as that is necessary to charge the battery. I would appreciate your view on this matter as I only do about 7,000 miles a year. 
PC, via email
That is a trap that self-charging hybrid drivers can fall into. The 12v combustion engine battery needs charging in the same way as a conventional car or you can get to the point where you can't start the car. The more the hybrid battery loses charge, the less assistance it gives and the miles per gallon drop, but is still keeps running as a conventional car. Test of Mondeo hybrid here: /road-tests/ford/ford-mondeo-vignale-2015-road-test/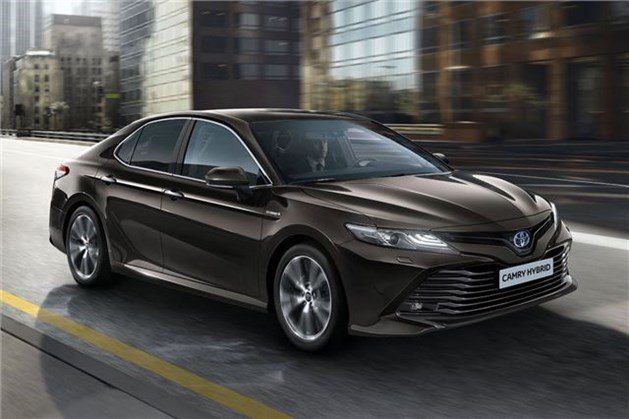 Sitting comfortably
Some twelve years ago you gave us good advice when our local BMW dealer tried to stitch us up. We went to Lexus and enjoyed our LS430 for ten years without any problems but felt it was getting a bit tired. So we bought a new Auris hybrid in September 2017, but have only done 5,000 miles as it really doesn't suit us. We currently have a Yaris auto as a shopping trolley, an immaculate 1999 Mercedes SL for fun, and the Auris. Having had the use of 47 cars in the past 57 years (you name it, we've driven it) we find the Auris lacks the luxury feel or driving style that we have had with Mercedes, BMW or Lexus. We want a quiet, comfortable car for longer journeys and space for grandchildren when necessary; petrol engine, automatic, with power to get out of trouble in a price range maximum £25,000 including Auris trade in. Any ideas, please?

KC, via email
You will lose a fortune on the Auris hybrid because it has just been superseded by the much better TNGA based Corolla hybrid. If you want a good ride quality and status, go for a Mercedes C-Class with 'Airmatic' suspension. This gives a softer ride on 18-inch wheels with low profile tyres than it does on 16-inch wheels with deep profile tyres: /road-tests/mercedes-benz/mercedes-benz-c200-cdi-16-2014-road-test/ Alternatively, maybe the fine riding and handling new TNGA based Toyota Camry hybrid, that should help with the trade in price for the Auris: /carbycar/toyota/camry-2019/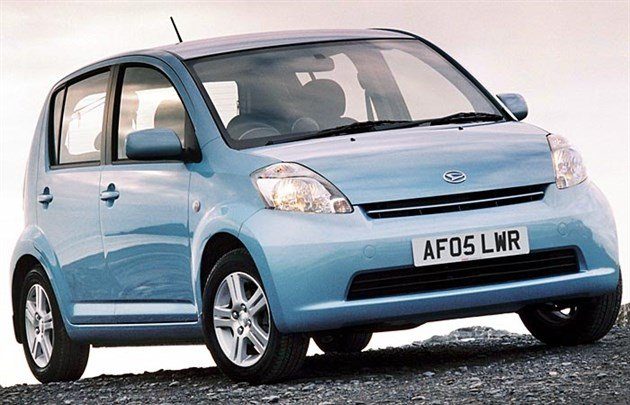 Extra assistance required
My garage thinks that the problem with the steering of my Daihatsu Sirion will be solved by a new steering rack that they have ordered from Japan that will take 3 weeks to arrive. They have warned us it is a 'big job'. We have already paid £900 for the electronic control unit which we think was unnecessary. They have had the car since 1st March. It is difficult to know how to proceed and any thoughts you have would be appreciated.
JR, via email
PAS failure on a Sirion is unfamiliar to us. However, the Sirion continued in production as the Perodua MYVI: /carbycar/perodua/myvi-2006/ so the steering components for this are almost bound to be the same and it could be that your garage doesn't know this. A further suggestion is to key <power steering repairs> into Google, then contact the various specialists that come up who may have an answer. I keyed <Perodua MYVI Power Steering Parts> into Google and got a lot of results. Same Googling <Daihatsu Sirion Power Steering Parts>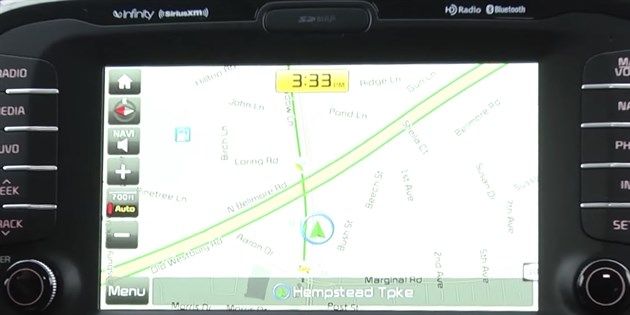 Touchy subject 
For some time you have regularly recommended KIA vehicles due to the 7-year warranty. In March 2015 I purchased a KIA Venga, partly influenced by the warranty, but in October last year (at 43 months old) the touch-screen for SatNav, radio and reversing camera appeared to lose its sensitivity to the extent I could not enter addresses, post codes or change between FM and AM and barely see the radio display. I was informed at the dealer that this part only carried a 36-month warranty. In the last week or two it was suggested to me that I may have some redress, but both KIA and the dealer deny this. Even though it appears that it is only the screen at fault, as I can often input information when the car is warm and all works well, a repair is not possible. A new replacement unit would cost £1,733.45 + VAT (more than 10% of the price of a new vehicle) or £791.78 + VAT for a refurbished unit. Do you think I am being unreasonable expecting at least a hefty discount off a replacement, or should I just purchase a portable SatNav and hope the radio continues working ?.
DJ, Blackpool
KIA offers a 7-year warranty. Of course it does not cover every single component, particularly those that can be damaged by a driver. The details of what it covers and does not cover are very  clearly explained in the service and warranty booklet. Touch screens are a wider problem that worries me generally. There is no way that they are all going to last the 7-year average design life of every car. iPads don't. Samsung tablets don't. So why should touch screens in cars? You may be able to get yours repaired by http://www.cartronicx.co.uk ; by http://www.clusterrepairs.co.uk ; or by http://www.ecutesting.com /
Battery firming 
My wife's 2016 Land Rover Discovery Sport has had persistent battery issues, needing 4 replacement batteries. After a 3-week holiday when the car was unused the battery was totally flat. The JLR dealer can find nothing wrong. My wife makes journeys of up to 5 miles. We occasionally use her car for a 250-mile round trip. If, however, we cease making that trip, JLR has not quite confirmed that the battery would be progressively discharged. No information is forthcoming on the distance driven to re-charge the battery. Is it reasonable that the Discovery Sport is unsuitable for use as a runaround? What car with higher seating position without battery worries would you recommend, eg: BMW X1, Audi Q3, Volvo XC40?
RM, Wilmslow
Most modern cars with stop/start systems and regenerating alternators are unsuitable for repeated short runs because they rely on coasting and braking to recharge their batteries and this requires longer journeys. The other cars on your list are likely to suffer the same problem. If you want to use the car for short runs, get a battery conditioning float charger (Accumate, CTEK, Ring) that you can hook the battery up to in your garage to keep the battery at 13.5 volts. (See: https://kit.honestjohn.co.uk/reviews/review-ctek-battery-charger-mxs-50/) If it's a diesel, a regime of short runs under 5 miles might lead to trouble with the diesel particulate filter as well as with the battery.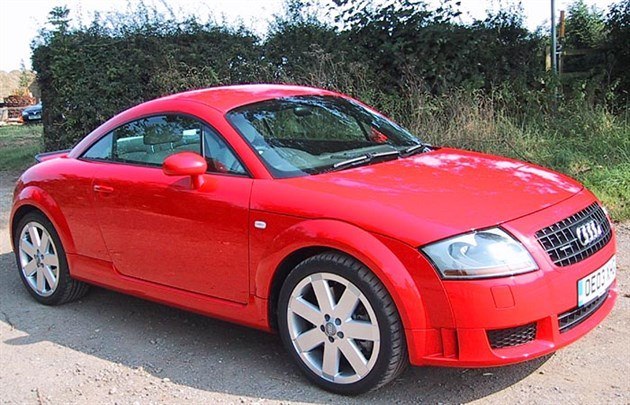 Just dropping in
I had the bonnet of my Audi TT resprayed in the summer of 2015, costing £450. Over the last year, the lacquer coat is starting to peel off in places. The paint shop tells me that the lacquer has failed due to bird droppings and that I would need to pay again for it to be fixed, although they did offer to do it at a reduced rate. I'm left wondering if this is right and fair. Your advice would be appreciated here. I don't recall any warnings that birds may be a problem when the job was done. Also, there are a number of spots affected on the bonnet, but I can't really remember any occasions in the last few years where I've found bird droppings on the car. It's certainly not a common occurrence where we live. The promised quote to repair has now materialised and, before I go back to them, I'd appreciate a better idea of where I stand. Should I contest whether I should be paying again after only three and a half years? 
SD, via email
The paint is more than 3 years old and even a manufacturer paint warranty is only for 3 years. But £450 is top money for just a bonnet. The problem is not so much acid/alkali in the bird droppings as the area the droppings cover, and the effect of UV rays that cannot penetrate it. Standard advice is to clean any bird droppings off with a wet cloth whenever they hit. But obviously a bit difficult if you're on holiday and a flight of geese pass overhead the first day. Obviously never ever park under trees or under the lamp posts at airport carparks. (That's why the last spaces to go are under lamp posts.)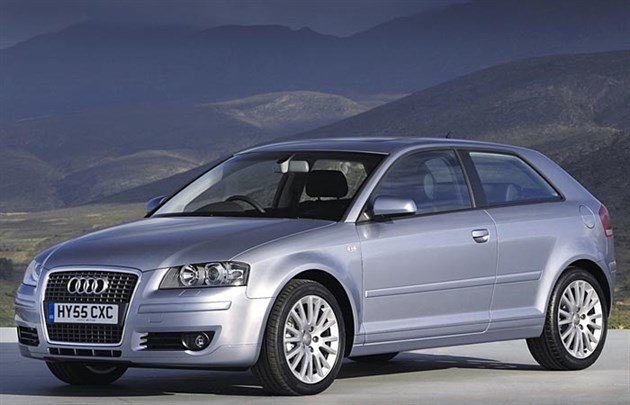 Dire straits
I'm in dire need of some help. I'm currently just about to finish my time at the Royal Military Academy Sandhurst and join the British Army. An immensely proud moment in my life. However, this event has become overshadowed by car problems. Last month I bought a 2006 Audi A3 with 97,000 miles on the clock for £2,600. The clutch and flywheel had just been replaced and it came with a 24-month warranty. However, 32 days later the car started making noises so I drove it to the local garage. They tell me that the gear box needs replacing and would cost £1,500 for parts and labour. Furthermore if the gearbox oil has contaminated the clutch, then I would need to replace that too for a further £1,700. The warranty company is refusing to pay out unless it is deemed a mechanical fault. The garage I bought the car from will not repair, replace or refund my money, claiming I must prove that the car had these faults at the time of purchase. I now find myself close to £3,000 out of pocket and feeling as though I have been robbed on any sense of decency and justice. Please could you give me any help or advise me? 
TR, via email
The garage you bought the car from is lying and trying to hoodwink you. You have a clear case on the facts that the car was "not of satisfactory quality" on the date of purchase. See: /faq/consumer-rights/ If the dealer does not respond to a letter sent by Post Office Special Delivery rejecting the car and listing the faults with it that are your reasons for rejection then take the matter to Small Claims. Keep a copy of the letter and staple the copy to the certificate of posting so it becomes a matter of record for the court. Unfortunately, even if you obtain a High Court Sheriff's enforcement order, the type of dealer that sells a 2006 Audi A3 for £2,600 then refuses to take responsibility for it, may have no assets that the sheriffs can seize. Small Claims here: https://www.gov.uk/make-court-claim-for-money and 'Which' advice here: https://www.which.co.uk/consumer-rights/advice/how-to-use-the-small-claims-court  Unless you can prove the car was clocked you could even lose your case because £2,600 was cheap for a 2006 Audi A3 with 97k miles.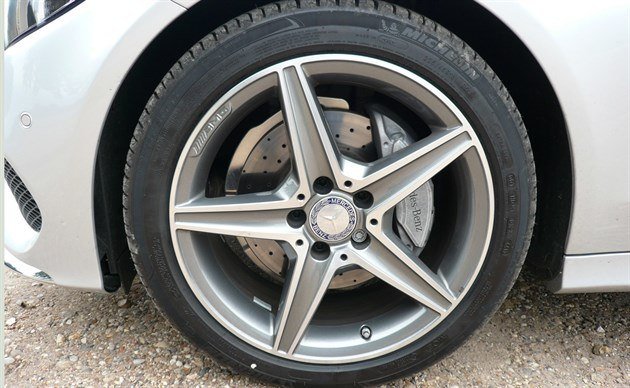 Soft option
I must very soon replace the tyres on my Mercedes-Benz 220CDI Estate 2011. It is presently on 225/40R Front and 255/35R Rear. I would like tyres giving a softer ride since I will soon be 83. Your expert advice would be most welcome. 
HG, via email
You don't say C-Class or E-Class. If it had 'Airmatic' suspension you'd be a lot more comfortable. As it is, you need to go down a few wheel sizes from 19-inch (which you should never have bought in the first place) in order to fit more 'comfortable', deeper profile tyres. These are W205 C-Class wheel and tyre sizes:
16-inch with 225/55 R16 tyres
17-inch with 225/50 R17 tyres front and rear
17-inch with 225/50 R17 front; 245/45 R17 rear
18-inch with 225/45 R18 front and rear
18-inch with 225/45 R18 front; 245/40 R19 rear
19-inch with 225/40 R19 front; 255/35 R19 rear
19-inch with 225/40 R19 front; 245/35 R19 rear
Feetle decision
I have a VW Polo TDI manual and need an automatic due to left foot problems. Could you recommend a petrol automatic, perhaps smaller? I'm in a hilly rural areas, am 77 years old and have a budget of up to £7,500.
VA, via email
KIA Picanto 1.2 4-speed torque converter auto or Hyundai i10 1.2 4-speed torque converter auto. But though your left foot won't have to press the clutch any more it's best to learn to left foot brake. Then you can stop the car in a much shorter time than it takes to move your right foot from accelerator to brake. Particularly important in pedestrian areas and in multi-story carparks.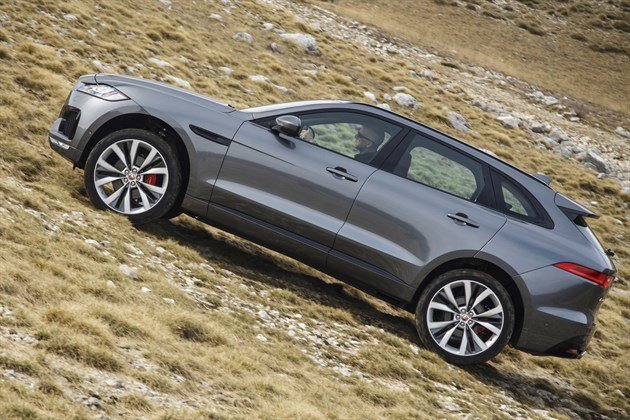 Buy or rent?
You have assisted me over buying a new Jaguar F-Pace to tow abroad with in my latter years. I have bought  'outright'  previously and said "no" to PCP, although the dealerships push it hard. I am buying the V6 diesel to tow and the PCP numbers for 4 years are attractive, but I worry about such a contract and the fact that it's not my car even though I treat all my cars with great care. Is there some logic to follow in deciding which option is best for oneself for given circumstances? Whether outright purchase or PCP, what is your view on 'gap insurance', again something that I have always refused to take.

MN, via email
Do the sums. Compare the total of deposit, 48 monthly payments and final payment with the cost of simply buying the car. Yes, with a PCP you do need GAP insurance in case you have a crash, in which case the value of the repaired car will be less than it would otherwise have been. GAP is cheaper bought independently. We work with and recommend ALA. MotorEasy does GAP too.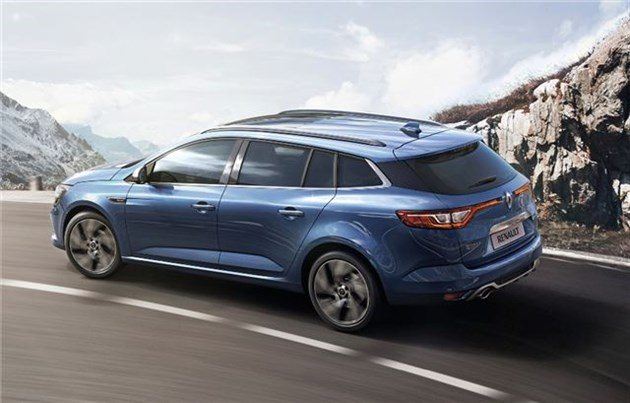 Rogue Renault?
We have a 2017 Renault Megane GT 1.6dCi Sports Tourer. It has all the bells and whistles and option packs and we bought it as an ex-management car from Renault Cannock at 9 months old, with 5,000 miles. It now has 25,000 miles on it and has the 4-year warranty until May 2021. My wife uses it for an 80-mile a day round trip cross country 3 days a week and many trips across the country for work (hence the 20k a year annual mileage) and absolutely loves it. All was fine until January this year, when my wife was caught in heavy traffic. It felt like the clutch was shortening into the footwell. The gear change become shorter and stiffer, the clutch becomes shorter again and it was impossible to change gear. The car then stalled. At this point, all the systems failed, then car shut itself down, applied the electromechanical handbrake and went dead. The first time this happened I wasn't far away and joined my wife. The car spent over a week at Renault Whitchurch (which was where Renault recovery told us to go) and it returned fine. An electronic box next to the battery had blown and had to be replaced. On Thursday this week, the same thing happened again, this time going through the Dartford tunnel and my wife made it to a safe place on the A13 as the car shut down. This time, there was also lots of clutch smell. The recovery man tried to put a new fuse into the electronic box by the battery and it blew a 50 - 70amp fuse. The car was recovered to Renault Romford where it now sits. Renault assist couldn't provide a car for 24 hours, so my wife stayed with family in north London overnight, got the train home and then got a courtesy car from Stafford train station to get home. We are told Renault Cannock has been informed about this and I intend to make contact with them, as the selling dealer. Renault customer service has been truly dreadful. Everyone sounds sympathetic but actually getting something done is an entirely different matter. We bought the Megane because of the 5-star NCAP rating and the safety systems it offers (our other car is a Volvo XC60), balanced with the decent diesel engine you have recommended and a good kit list. We have 2 young children, drive high mileage on each car and therefore the safety and reliability of our vehicles is really important to us. What should we expect Renault to do? Obviously, they will fix the current problem, but what about the damage that will have been caused to the clutch and the gearbox from these 2 instances? Secondly, we don't have confidence in the car any more. I accept cars go wrong, but a vehicle that twice has left my wife in a dangerous situation can't remain with us. Should I expect Renault to buy it back after 13 months or just trade it in? And thirdly, on a budget of about £16k, what should we change it for?  It doesn't have to be an estate, but something of similar size and suitable for the mileage that also scores highly for safety and has good customer service: Volvo V60 or V40 or Honda Civic or KIA Optima are considerations but I appreciate your thoughts or any other suggestions. 
MD, via email
First report of any faults at all with this model Megane, now logged in carbycar. Basically liability rests with the dealer who sold you the car. Renault is only responsible for meeting its warranty obligations. You may be able to negotiate with the supplying dealer. Law here: /faq/consumer-rights/  If you can do a buyback deal with the dealer that doesn't involve having to have another Renault, a Honda Civic 1.6iDTEC is  very economical, but a KIA cee'd (or later Ceed) comes with balance of 7-year warranty.
Click back to Honest John's Motoring Agonies 06-07-2019 Part 1
Comments
Author

Honest John
Latest