Honest John's Motoring Agony Column 06-07-2019 Part 1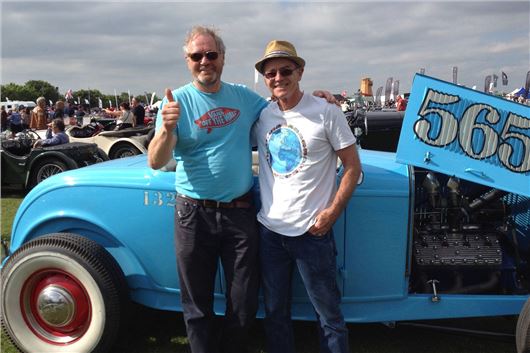 Published 05 July 2019
This week's automotive agonising involves tyre wear, missing jacks, 1.5TSI Evos, dead keys, and, in part 2, a pair of hybrid saloons, featherweight steering, untouchable touch screens and a very reluctant Renault.
As usual, emails to Honest John should be addressed to: letters@honestjohn.co.uk  Please try to keep them as short as possible.
Back to front
I have a two-year old Volvo XC60 AWD (uses the Haldex system) and at 22,000 miles I took it in to the Volvo dealer for its annual service. The front tyres have worn evenly, but at a faster rate than the rears. I asked the dealer to swap the front and rear tyres in order to even out the wear. He said he do not recommend this because it upsets the AWD system. I want to replace all four tyres with all-weather tyres, which can't be done two at a time. I would be wasting a few thousand miles of rear tyre use if I change when the front tyres are ready to be replaced. What would you advise?
WN, via email
Depends on the disparity. If there is more than 3mm disparity between the fronts and the backs then all tyres need replacing anyway or the Haldex will detect the difference as slippage and will frequently engage AWD leading to excess wear on the system. If the disparity is less than 3mm then I don't see why the fronts and the backs cannot we swapped same side to even out the wear. Though the TPMS will need to be re-initialised.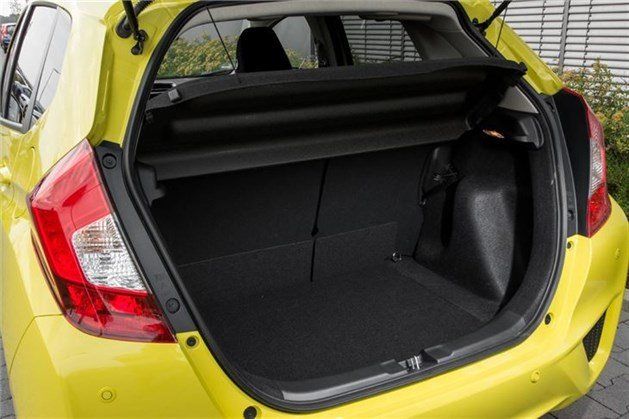 Jackless remark
We recently bought a used 2017 Honda Jazz 1.3 EX from a Honda dealer in Cheshire. When we got home I was surprised to discover that the cut-out tool tray located beneath a flap in the bottom of the boot did not contain a jack: just a puncture repair kit including and an electric tyre inflator, and only a slot where the jack should have been in an empty compartment big enough to take a space saver wheel and tyre. Otherwise, there was everything you would need to remove a wheel in an emergency, including a winder for a jack, a towing eye, a plastic ground-sheet and a set of wheel nuts. Both the dealer and Honda Customer Care assured me this is the standard equipment supplied with a Jazz. But, of course, if I wanted a space saver wheel (which comes with a jack) then that would be an extra. Can this be right ? Surely, a jack should be regarded as essential standard equipment?  
RN, via email
That's how it is with most cars these days. Can of 'tyre repair' glop that doesn't work 95% of the time and ruins the carcass of an otherwise repairable tyre, or the optional extra of a spare wheel or space saver at an extra £100 - £150. Get a space saver and jack on eBay.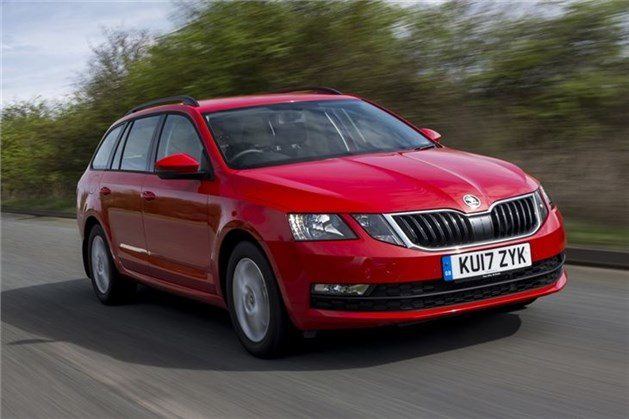 EVO-lution of the species
In April 2018 I purchased a Skoda Octavia 1.5TSI SE estate from my local dealer. The car has now been back to the dealer three times, firstly due to the engine revving when lifting the clutch. This has been sorted out by the dealer. Since then, the car buck jumps and judders in low gears, usually when cold. The dealer has tried to sort this out twice, but I now understand that there is a problem with this VW engine which has been reported by other owners, and at present VW has no fix for it. It seems that they may have a fix by September. I queried whether this was to do with the EVO system, which at suitable speeds, I understand, reduces the engine from 4 cylinders to 2, but am told this is not the case I am wondering whether you are aware and what advice you have to offer?
PW, vie email
It's a problem with the 1.5TSI EVO across all VAG brands and has led to the engine not being immediately introduced to new models scheduled for it. But not every driver complains and I am wondering if those with no problem are using Super petrol rather than ordinary. There is a possibility that by providing more torque at low rpm Super might solve the problem. Despite having suggested this to about 20 readers I have had no response from any of them so don't know if it works or not. But if you try it and it does work, please let me know.
Fob blights
I have owned a Jaguar XF Portfolio since 2013. Strangely, in the last month, both of the keyless entry fobs said 'low battery' and after we changed the batteries (CR 2032) they have not worked since. I presume I need to contact a dealer but they will charge a lot to repair or replace them. Do you have any idea why they would have broken and if it's likely I could fix them myself, or (assuming not) any tips on how to get them repaired / replaced cheaply?
RH, via email 
What used to happen with fobs was when they started to lose their codes you had to change the batteries. But you only got 10 seconds between extracting the old battery and inserting the new one before the code was lost, so you had to have the new battery out of its packaging and ready. Had you just lost one fob code you could have used the other to get the lost code fob re-coded at a branch of Timpsons. As it is, recoding is probably a dealer job.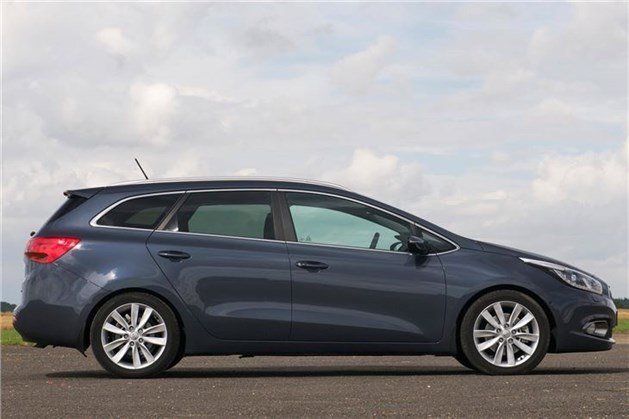 Miles and better 
I chose a KIA cee'd Sportswagon diesel in 2014 because I covered 18,000 miles a year. It was, and is, the loveliest drive I've ever had (barring a Jaguar XJS), and super-practical. I thought I would keep it until it or I (now 61) were to conk out, but following my decision to retire and the fact that my family no longer lives in both Scotland and Norfolk, my annual mileage has reduced by half. I always use BP Ultimate Diesel, and drive at higher revs for the first mile or so of any journey. What else I should be doing to ensure the longevity of the engine. The car is always properly serviced by a KIA garage.
FB, via email
You're doing the right things. Keep it up to around 2,000rpm for the first 5 miles or so. Stick to the same brand of superdiesel. Find some reason to take it for runs of 20 miles or more quite regularly. And you should be all right. Still two years warranty left as well. Not many owners of 5-year old cars can say that.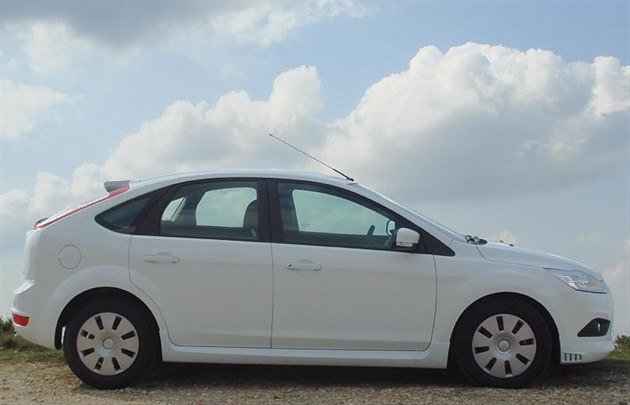 Assistance required 
My parents currently drive a 2008 Ford Focus auto. The power steering has been lightened to 10/12 lbs. We are having difficulty in locating a small to medium automatic car which can be lightened. As most cars appear to have electric steering now, we are struggling to find one that can be modified. Can you help please?
AB, via email
Electric Power Steering can relatively easily be lightened by a specialist. See: http://www.steeringdevelopments.co.uk/products/driving-controls-and-aids/power-steering-lightening / Best to ask them which cars they suggest. (A FIAT 500 and a FIAT Panda have a standard 'City' mode button that lightens the Electric Power Steering, but their Dualogic automated manual 'auto' is awful.)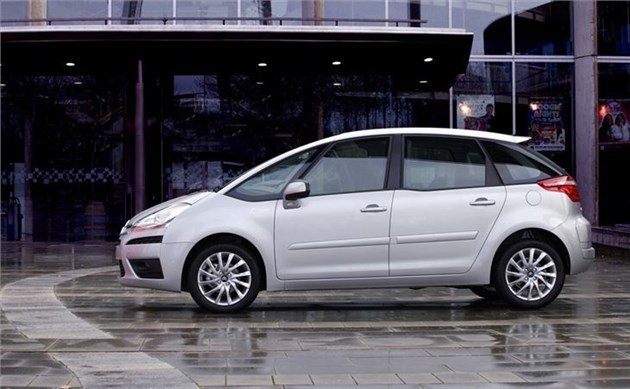 Bad timing?
I have 2.0 litre diesel Picasso C4 bought new in 2011. It is mainly used in as a tug for our caravan. Mileage has diminished over the last few years to less than 5,000 a year. We're making our last visit to France (we're getting too old) and want to make sure everything is in best condition. By the time we go, there will be about 37,000 on the car. Mindful of your past comments about cambelts I made enquiries of my servicing garage and had quote for approximately £450 to do the job, including a new water pump, etc. Do you think I need to replace these items and is this price reasonable?
JM, Coventry
£450 is a fair price for a timing belt, tensioner and waterpump. You should also replace the aux belt at the same time in case that comes off, gets tangled in the lower timing belt pulley and takes the timing belt off.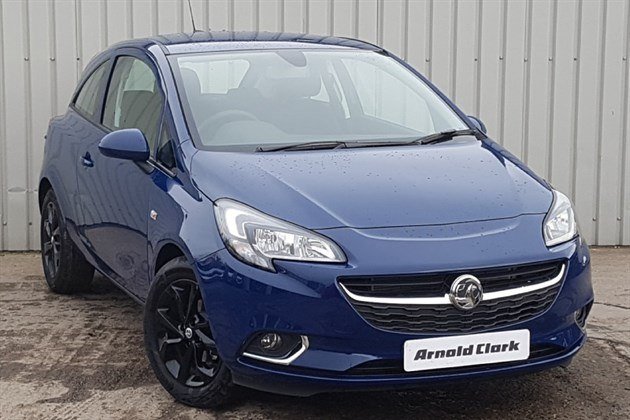 Little funaround 
Many years ago I wrote to you asking whether I should keep my Mitsubishi Cabriolet and you advised me to do so. She has been great fun but is now 12. Never ever gone wrong but now there is a £12.50 ULEZ charge for driving into London and the zone will be extended soon. I am single and retired and not bothered about what I drive. Prefer a holiday or a new outfit. I do not drive huge distances. Mostly just around London. I think a 3-door might be best. I have spent ages on the Internet today and become thoroughly bored. Would you be so kind as to suggest a replacement? Should I purchase a new car? They depreciate very quickly, I seem to remember. Then again, at 71, it might be my last.

LM, via email
The simplest choices are a Suzuki Celario: /carbycar/suzuki/celerio-2014/
KIA Picanto (7-year warranty): /carbycar/kia/picanto-2017/
Hyundai i10 (5-year warranty): /carbycar/hyundai/i10-2014/
Vauxhall Viva: /carbycar/vauxhall/viva-2015/
For two doors, two seats and easy parking, a Smart ForTwo: /carbycar/smart/fortwo-453-2014/
But, because they are on run-out prior to a new model, 3-door Vauxhall Corsa 1.4s are often massively discounted to below the price of even a Viva: /carbycar/vauxhall/corsa-e-2014/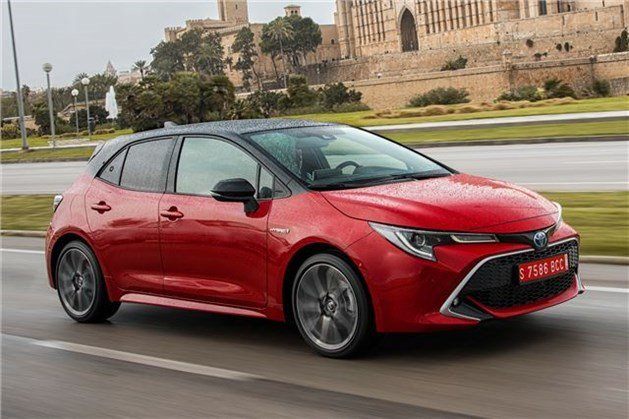 Short answer
We want to buy a smaller car than our present Volkswagen Passat.  We are thinking of a Honda Civic, Toyota Corolla or Hyundai i30. We like  parking sensors and an automatic gearbox and want a car that is reliable, economical on fuel with good performance. We do about 5,000-6,000 miles a year.  What would you recommend?

MP, via email
A Honda Civic is now quite a big car. At 4,518mm its' only 6 inches shorter than the 2003 Honda Accord saloon. The new Toyota Corolla (5 year warranty) is smaller and also available in two levels of hybrid: /carbycar/toyota/auris-2019/ The Hyundai i30 (5 year warranty) is good looking and the auto is a so-far reliable dry clutch 7-DCT: /carbycar/hyundai/i30-2017/ The KIA Ceed (7 year warranty) shares a lot with the i30, including the 7-DCT: /carbycar/kia/ceed-2018/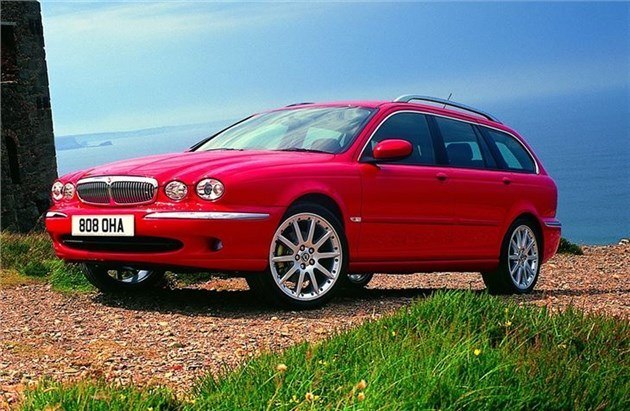 X marks the spot
I own a 2009 Volkswagen Passat diesel and have done 40,000 miles in it (it's now at 100k). Apart from a jerky DSG box it is a really good workhorse. A good friend of mine has offered me his mother's mint condition 2003 Jaguar X-Type 4WD Estate AWD with 60,000 miles for a nominal sum. My wife and I have always liked Jaguars and yearn back to a bit of walnut dash and old-world comfort. Would this be a good move?

BP, via email
A Jaguar X-Type with 4WD is becoming a bit of a classic. Has a glorious quad cam 2.5 or 3.0 litre Ford V6 engine that can be tuned up to 500HP in cars like the Nobel, so it's strong. If it's going for £1,000 or so, very nice. And could even appreciate. See: /carbycar/jaguar/x-type-2001/ and /carbycar/jaguar/x-type-estate-2004/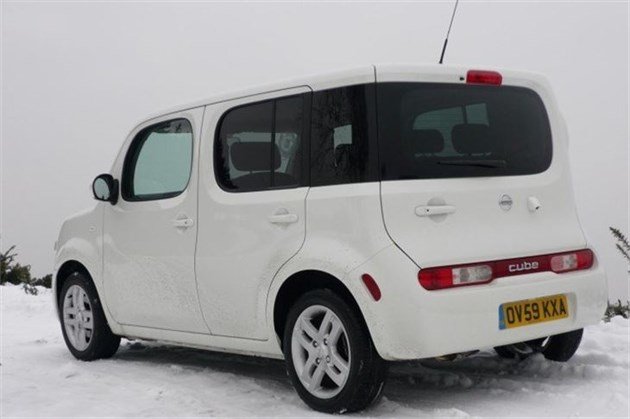 Heart and Soul
After looking around, I've come to like the KIA Soul and the Nissan Cube (quite rare). I welcome please your expertise (problems? Things to look out for etc.) I need automatic this time around 

PD, via email
I liked the Cube: /road-tests/nissan/nissan-cube-2010-road-test/ Original KIA Soul less so, bit the 2nd generation Soul was hugely improved with much better steering and handling: /road-tests/kia/kia-soul-ii-2014-road-test/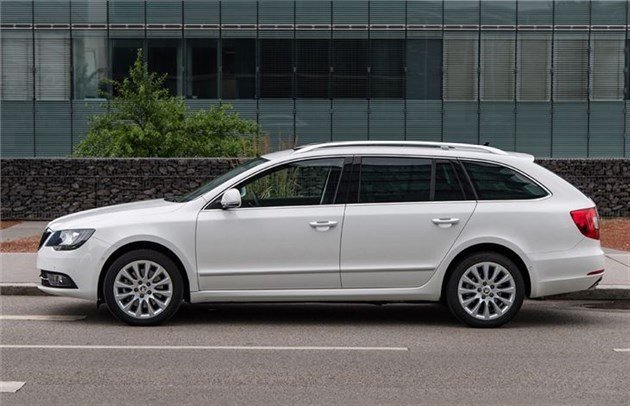 Absolutely Superb
I have a brilliant 2012 Skoda Superb DSG Elegance TSI 1,798cc estate that I have owned for 3 years and that has covered 51,000 miles. It has been serviced regularly, but can you please tell me if the autobox is a good or troublesome one and requires an oil change and also, whether I need to change the cam belt?  
PW, Etchingham 
If it's a 6-speed DSG it's a DQ250 dual wet clutch DSG and that needs an oil and filter change every 3 years or 38,000 miles. If it's a 7-speed DSG it's a DQ200 dual dry clutch DSG and that has a comparatively high rate of failure after 5 years. A 2012 1.8TSI will be timing chain. Due to cost-cutting these were a lottery. If the chain was made early in the life of the link stamping tools it will probably be okay. If late in the life of the link stamping tool there could be burrs on the links that lead to comparatively early failure. If yours has been okay so far, you've probably got a good one.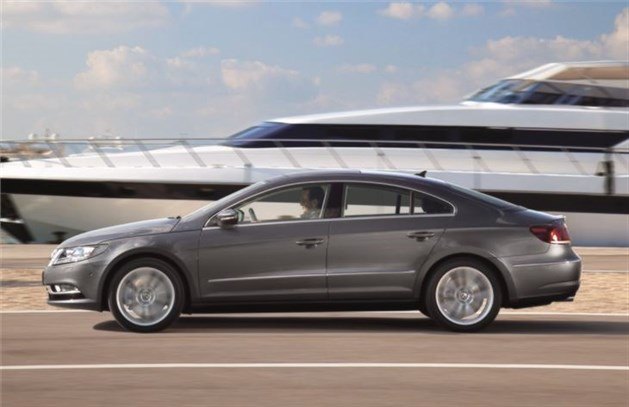 Clutching at air
I am writing to you to help me solve a problem as to why my VW CC Black Edition is not covered as it is still under warranty until mid-August 2019. On Sunday 28h March the clutch packed in. The car had to towed by the AA to the VW dealer in Aberdeen for repairs. I was later informed that the clutch and removal of the gearbox with subsequent new parts fitted was not covered by the warranty. The  car mileage from new was 17,500 and it was new in August 2016. The dealer implied I might have been driving with my foot on the clutch pedal. In over 60 years driving I have never driven any car or van in such a manner. As you are aware I have to declutch the CC every time to start the engine and therefore must experience constant use. This together with the 6-gear manual gearbox means even under normal driving conditions the clutch and moving parts will be used more often. However, the cost and quality claimed for my R Line Back Edition 2.0TDI 150PS Blue Motion saloon would suggest I had bought a reliable and long-lasting car from a  large reputable Volkswagen dealer. As the dealer claims the replacement parts are not under warranty I will have a bill of nearly £1,600. I had thought a large company would not shirk its responsibility to a customer. I might point out I owned my Rover 75 for more than ten years and apart from a tyre change no repairs were required. I hope if possible you can help me in this matter.
FT, via email
Sadly VW's factory warranty on a clutch is just 6 months. They justify this by the fact a determined driver could if he so wished destroy a clutch in 15 minutes. The £1,600 replacement implies to me not just a clutch but a new Dual Mass Flywheel as well. If you were able to prove that failure of the dual mass flywheel caused the clutch failure then you might have a case, but it would be almost impossible to prove and if you don't have the original parts that failed, totally impossible.
One fluid over the cuckoo's nest
I read, "Today, brake fluid can be accurately tested to determine replacement needs. This is because the most common issues stem from the levels of dissolved copper and depleted additive package in modern brake fluids." Before that, the article stated "Traditionally, brake fluid problems occurred when moisture seeped into the brake fluid, but the service issues with fluid today are different than 20-30 years ago. In fact, moisture in brake fluid today isn't much of a service issue because modern construction techniques of flexible brake hoses have eliminated most brake fluid moisture intrusion issues." It's an area of maintenance that particularly interests me. Especially since I feel the way most service technicians / grease monkeys, change fluid is not good enough. https://blog.firestonecompleteautocare.com/brakes/everything-you-need-to-know-about-brake-fluid/
MD, via email
The moisture gets in through the breather cap of the brake fluid reservoir. I used to think you could get away with testing brake fluid annually but was disabused of this by a very good independent who pointed out that if there was already moisture in the brake fluid then that would already be damaging the more delicate components of the ABS/ESP module.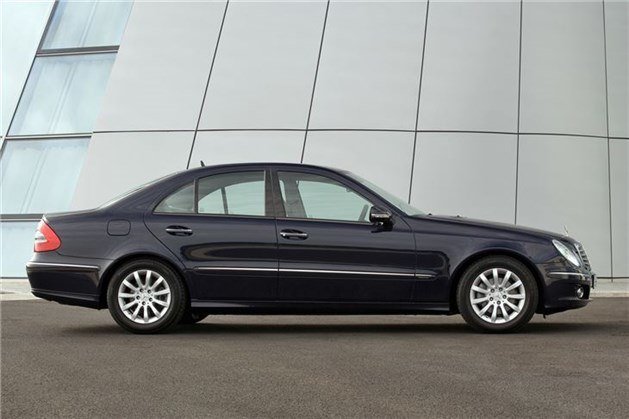 Keeping it in the family
Each Friday evening when I read your column I'm left with the feeling that I'll keep up the care and maintenance of my late 2006, 2007 MY Mercedes E320 CDI V6. No particulate filter to be concerned with. Mine's the facelift model without the ridiculous SBC brake control with a finite life. It has chain driven camshafts, does 40+ MPG, has cruise control and a speed limiter. The majority of the emails you receive seem to be concerned with the endless stream of things that have been mandated by legislation or people have convinced themselves of the 'need' for; keyless entry being a prime example. I think the only thing that's come along in the last 13 years that I'd like in a car is a DAB radio. Of course I am aware that as my car is Euro 4 I'll be barred from city centres in the not too distant future. But I can solve this by never visiting a city that charges for entry. If that's the way councils want to work then they can do without my business.

IN, Wakefield
The more sinister side of the electronics in modern cars is it makes them all traceable and the more sophisticated these electronics are the more the car itself can be 'controlled'. You see people parking BMWs while they stand outside pressing the key that looks like a small mobile phone. If they can do that, others can seize control of the car. Proximity detecting keys also makes cars easily stolen by signal boosting.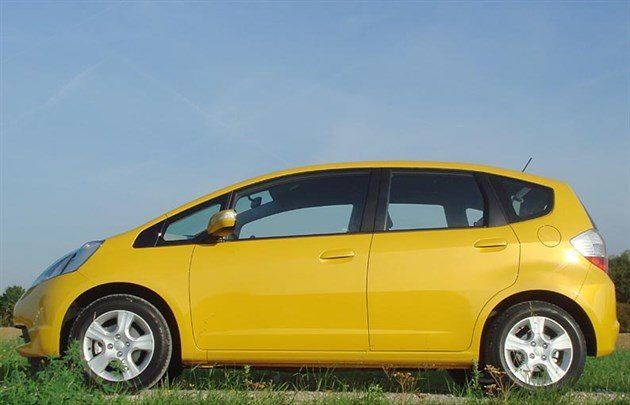 Juke or Jazz? 
I had to let my reliable old Astra go last month and I need a replacement. I only drive about 5,000 miles a year, but need a car because of where I live. I make a few long trips during the year too. I have been looking at a Honda Jazz or Nissan Juke, if I can. The Juke is higher, which helps my back and I like being a bit higher up. Budget is £4-5k. Can you offer any guidance? 
MO, via email
Reliability of Juke: /carbycar/nissan/juke-2010/good/
Reliability of Jazz: /carbycar/honda/jazz-2008/good/
Click to Honest John's Motoring Agony Column 06-07-2019 Part 2
Comments
Author

Honest John
Latest