Honest John's Motoring Agony Column 22-06-2019 Part 2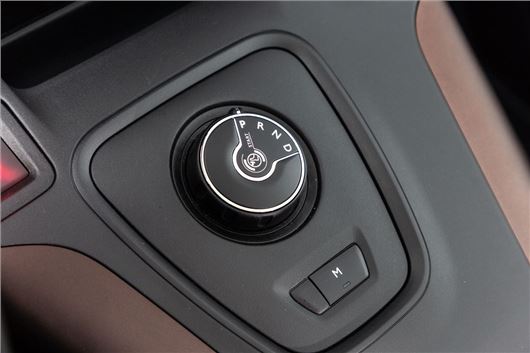 Published 19 June 2019
Click back to Honest John's Motoring Agonies 22-06-2019 Part 1
Van ordinaire
I deliver wine in a Citroen Berlingo Enterprise van, and my delivery area (West Yorkshire, mostly) includes a lot of steep and narrow lanes as well as more regular trunk roads and town centres. My manual van has bad clutch judder when loaded (say 250kg+) and doing hill starts (Citroen have checked it and said it does not have a faulty clutch). Long days in the saddle can also start making my left knee ache (I'm rather too tall at 6' 3" to be able to get a fully comfortable driving position, and both knees are bent more than ideal). Although it is not typical, at Christmas time I can have as much as 500kg+ in the van at the start of the day. I wondered if the auto version of the Berlingo would be a good idea to alleviate these issues? Or would it not be able to deal with the demands when the van is heavily laden? I'd be very grateful to hear from you.
JJ, via email
The new Berlingo and Peugeot Partner have an excellent 8-speed torque converter auto, probably shared with their Vauxhall Combo and Toyota ProAce City clones. The more ratios, the greater capability for dealing with hills. In my long-term 3008 1.5HDI EAT6, I simply leave the transmission to get on with it and never use the paddleshifters.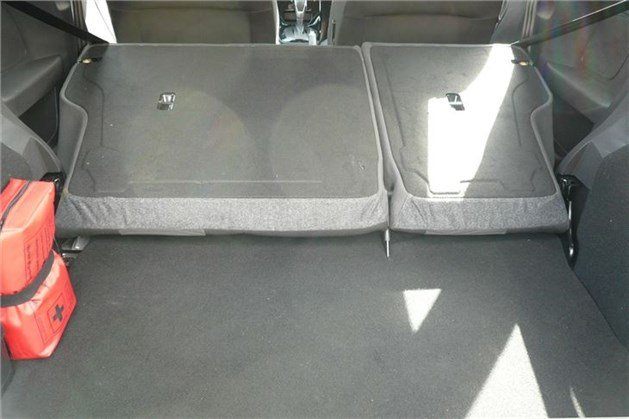 Looking for flats
Our 2013, 2-door Ford Fiesta, purchased 3 years ago, has a brilliant 1.0 litre Ecoboost engine, thanks probably to the turbo. But we now feel a need for a vehicle where the rear seats fold completely flat to give a bigger load space. Our seats only fold forwards slightly, which is not a lot of use with heavier or bulkier items like suitcases. Also, I could use a higher driving position; not as high as a lorry cab, but you get the idea. I am 6 feet 3 ins tall so head and leg room is obviously important. The Fiesta just about gives me enough, but a bit more leg stretch would help, and the pedals are a bit too close together for my size 12 shoes, which frequently remain in partial contact with the accelerator when pressing the brake. Magazines and on-line research doesn't always give ride heights or what the rear seats will do. If all the models of small SUVs and crossover models could be lined up next to each other, making a comparison would be less complicated. Our research thus far gives plenty of choices such as the Ford EcoSport, but would the size/rear seat problems of the Fiesta still exist? Other vehicles suggested: Skoda Kodiaq - might be a bit too big for just us 2; SEAT Arona: no outlets near to home in Fareham. Hants; Vauxhall Mokka X; One of the Dacia range, forget the model name; A Suzuki, but not the Swift. Also, I don't want to have a less nippy engine than the Fiesta although I appreciate that a bigger vehicle will generally be heavier. And of course we re-commence paying annual £140 road tax which we are currently free of due to when we purchased the Fiesta.
DW, via email
I wanted to recommend the Honda Jazz Sport 1.5i VTEC Sport. /road-tests/honda/honda-jazz-15ivtec-sport-2018-road-test/ But it has been discontinued. What might work is a Ford Tourneo Courier that is a small van-based MPV with the same engine as your Fiesta: https://vans.honestjohn.co.uk/van-reviews/ford/transit-courier-kombi-2014/ The downside is that, while the rear seats tumble fold, they still take up a lot of space and can't be removed without unbolting them. You might have to go to a Citroen Berlingo, Peugeot Rifter, Vauxhall Combo or Toyota ProAce.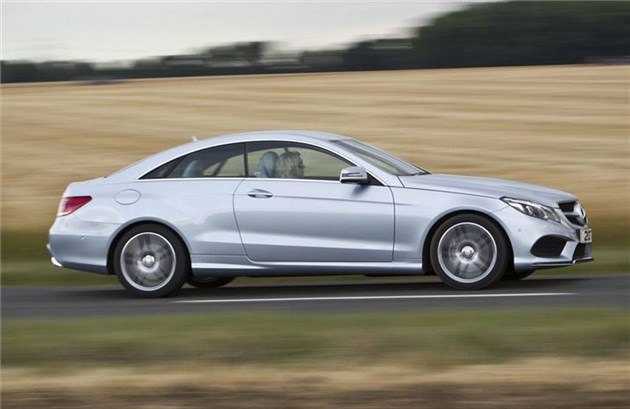 Left standing
My late friend died three years ago leaving a 2009 Mercedes E250 CGI coupe with 40,400 miles and, due to lots of difficulties, his wife has been unable to get around to selling the car. It has not turned a wheel as she cannot find any paperwork, log book, etc. for the car except for one bill dated 05/06/2015 from Mercedes who have been most unhelpful despite my friend having the car serviced at great cost with them since new. The car has been stored in a warm fully protected garage and, thanks to the AA and a new battery we have it started. Can you please advise the guide price we could get for this from a dealer or private and are there any problems or service work that you could recommend to be carried out.

BF, via email
First, in order to get the vehicle documented, she'll have to go through this process: https://www.gov.uk/tell-dvla-about-bereavement/keeping-the-vehicle / There could be a fine for not SORNing it if the DVLA is not sympathetic. This is as far as our system gets to pricing it, which is not very satisfactory but a start: /used-prices/Mercedes-Benz/E-Class/2009/?q=E250. If you insert the reg and the mileage it will become more accurate. Either sell the car as is to a dealer, or have it recommissioned, which could mean quite a lot of work and maybe new tyres as well as engine oil and filter change, transmission fluid change, brake fluid change, possible fresh brake pads, and anything else needed to get it through an MoT.
Plug-in leads
I have just had a MINI Countryman PHEV on a 2 day test-drive, which was a useful way to properly assess the car. It was good, but suffered from a few negatives, notably the high price and the slightly mean battery range. I have since been looking at used Golf GTEs (2-3 years old), which appear to have the same benefits with a bit more range. Are there any worries with the drive train, particularly the 1.4 engine? 

JM, Wootton
The Golf GTE is relatively good. This is all the negative we have on it so far: /carbycar/volkswagen/golf-vii-gte-2015/good/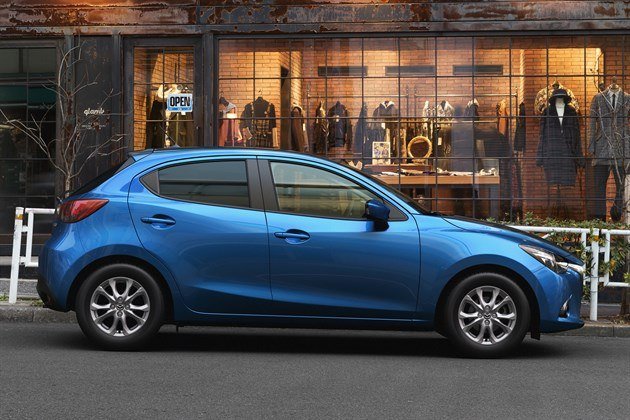 Torque converted
Can you give me a suggestion for the new small car with full automatic? I am thinking of: Vauxhall Corsa 6-speed automatic 1.4 litre; Ford Fiesta 6-speed automatic 1.0 turbo; Hyundai i20 4-speed automatic 1.4 litre. Which one is more reliable and logical for general usage? Service price, comfort, safety, etc.
BA, Turkey
Mazda 2 1.5 6-speed torque converter auto: /road-tests/mazda/mazda-2-2015-15-automatic-road-test/ Very well proven 6-speed torque converter auto.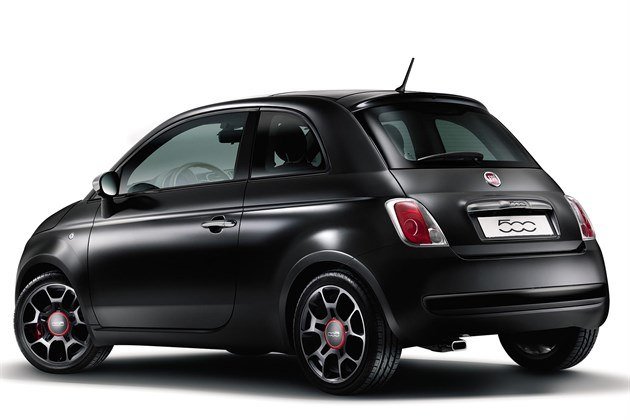 Lights out
Probably a coincidence, but the two registration place lights (5w) and the interior roof light (10w) on my 2011 FIAT 500 Lounge  stopped working at the same time. A warning triangle illuminated on the dash and a 'Check registration plate lights' message appeared. After calling roadside breakdown assistance the diagnosis was that the interior light bulb had blown and needed replacing. A meter test showed there was power available to it and the replacement should work. It did. A further meter test showed that there was power to the registration plate lights. On removal, the bulbs seemed to be okay but it was recommended that new ones were inserted. The Breakdown operator tested all the fuses both in the interior pod and the engine pod and they were all okay. After insertion of new bulbs and performing the proper procedure afterwards of re-unlocking the car, starting the engine and switching the lights on, the bulbs still did not illuminate. Can you advise what the problem might be and how best it can be remedied please?
AP, via email
It's a can bus system so different electrical components share the same power supply. Could be that failure of the interior light affected the can bus programming. But the other potential problem is the wiring loom from the car body to the lights in the hatchback. The cable inside the loom can break.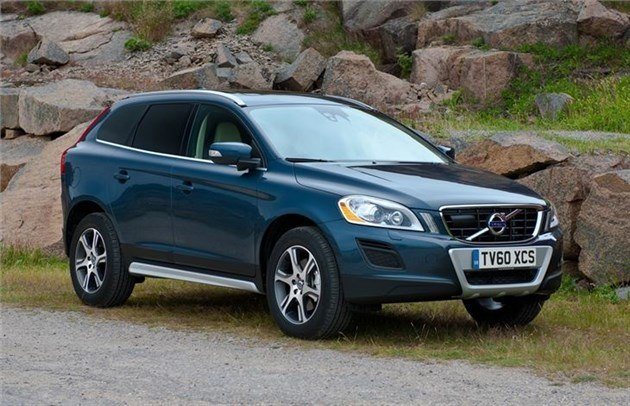 Sticky point
I have owned a Citroen Xsara Picasso Desire 2.0HDI for over 15 years which has now done over 201,000 miles, it has given good service. I am considering purchasing a used diesel Volvo XC60 D4 or D5 but are concerned at your comments in last Saturday's paper that lots of Volvo owners of D4s and D5s have damaged the injection system by using ordinary diesel. Should this have read ordinary petrol? I live in the sticks and cannot get premium diesel locally. If this a problem, what alternative to the XC60 would you suggest. Average 20,000 miles per year.

PB, via email
No. The 2.0 litre Volvo D4 engine introduced in 2012 absolutely requires Superdiesel because it is optimised for this fuel and using a lesser fuel seems to damage the very sensitive injectors. At least that's what the engine development engineer told me face to face at the launch of the engine. Maybe you should be considering either the Honda CR-V mild hybrid or the new Land Rover Discovery Sport mild hybrid. But surely, even if you live in the sticks, at 20,000 miles a year you must pass filling stations with superdiesel regularly.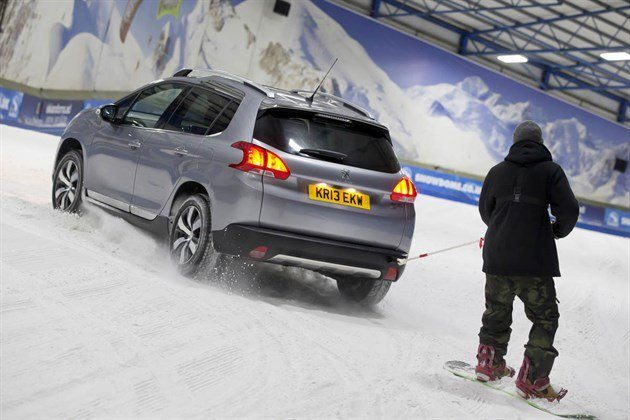 Faults economy 
Our 17,000 mile 3-year old Peugeot 2008 is now on its third clutch (the first two were noisy) and third battery (the stop/start ceases to operate even after a long run). Both Peugeot customer service and the Peugeot dealer refuse to tell us what the problems are. The car warranty has now expired. Where do we stand if either problem recurs? The engine is the petrol 'Puretech' 130. Mostly short runs (5-10 miles and hence the choice of petrol not diesel) but interspersed with longer (20-50 miles). That said, the stop/start did not work after driving from Cumbria to Cornwall. This is the conundrum: longer runs are needed to keep the battery charged sufficiently for the stop/start to work when it is not needed. On shorter town runs the battery is insufficiently charged just when the stop/start would save fuel. I am more concerned if the problems (especially the clutch) manifest themselves now we are out of guarantee; would these problems be a  'pre-existing' fault?
PKO, Penrith
It's a trade-off. The car will have a regenerating alternator (charges the battery on the overrun rather than is powered by the engine). Engines actually use hardly any fuel while idling, so if the regenerating alternator does not charge the battery sufficiently on short runs it probably saves more fuel than stop/start would. If the batteries lost their capacity to hold a full charge, then that Might be the reason why they doesn't charge up even on a longer run. Or there might be a problem with the regenerating alternator. The clutch issue does not seem to have been your fault and seems to have been present since you bought the car so therefore probably comes under Clegg v Olle Andersson (trading as Nordic Marine) House of Lords, 2003. See: /faq/consumer-rights/  That's why they've been replacing it under warranty so far, rather than accusing you of damaging it.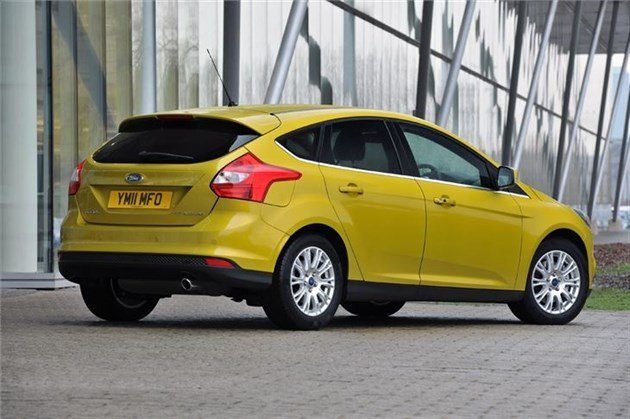 Focal points
Hopefully you can advise on any known faults on a Ford Focus 1.0 EcoBoost (125PS)  registered in 2012, which I'm looking at getting for a family car. I seem to remember you writing about clutch faults in the model about a year or so ago, any help would be appreciated.
CA, via email
Here you go. All the reported problems: /carbycar/ford/focus-2011/good/ 2nd only to the VW Golf.
Tyre warnings
I am thinking of buying a Yeti 4WD. I read somewhere that some 4wd systems are sensitive to different tyre tread depths. If one tyre is destroyed and the remainder have 4mm (for argument's sake) would it be okay to put on just one new tyre? I have asked this question of Skoda but they need a chassis vin number for some reason.
AC, Stafford
The difference between the tyres must not be more than 3mm. New tyres are 8mm or 7mm. So a new 7mm tyre when the others were at 4mm would be on the limit where the system starts interpreting the disparity as slippage.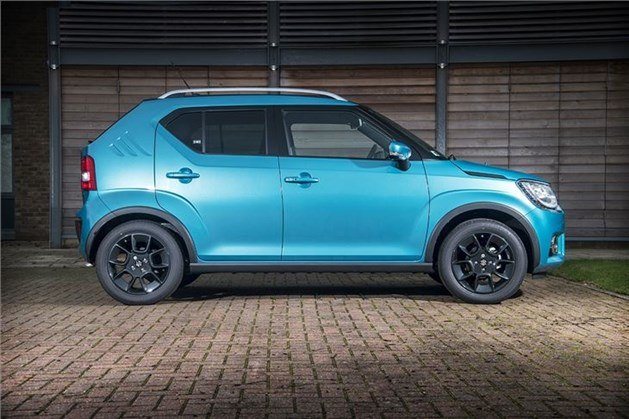 Taking a Splash
I am considering changing my 30,000-mile, 2010, never misses a beat Suzuki Splash 1.2 GLS for a Suzuki Ignis, either new or ex demo. It has the same footprint as the Splash, which means it could sit in the same spot in front of the house. Which model Ignis would you recommend? How much is the Splash worth? Alternatively, at 83 years of age, should I just forget the whole thing?
DV, Redditch
I thought the Splash and equivalent Agila were great little cars. Ignis have the same 1.2 Dualjet engine. One model also comes with the SHVS 'mild hybrid' system, which is worth having. Then it's a matter of which trim level you're happiest with and whether you want 4WD or not. Best to avoid the automated manual. More: /carbycar/suzuki/ignis-2017/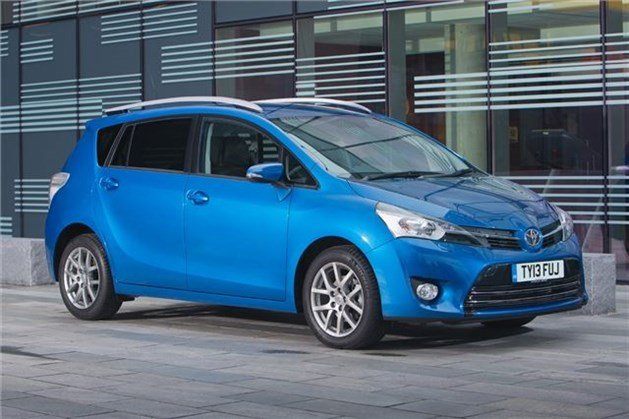 Cracking up
I purchased my Toyota Verso from a Toyota Main agent two years ago as an 11-month old 2016/66 demonstrator with 1,200 miles. The car is now 2 years 11 months old with 11,800 miles, and has been very good. I've just had the third service and first MoT at the supplying garage, on which I've had an advisory for all four tyres, cracking/poor condition. Tread depth at service was fine at 5.0 to 6.5 mm. The tyres are Bridgestone Turanza, dated 01/16. The after-sales manager is being evasive (making excuses then not answering the phone or returning calls), and most unhelpful. I've been quoted 500 pounds for a new set of tyres. What are your thoughts/advice.

CS, Anglesey
You need to come to an arrangement with the dealer because the car has a 5-year warranty and, though tyres are not normally covered because they are a wear and tear item, there should be some sort of compromise solution for tyres that have failed rather than worn out. I'd suggest half price because 20k - 22k is an average life for a set of tyres on an MPV.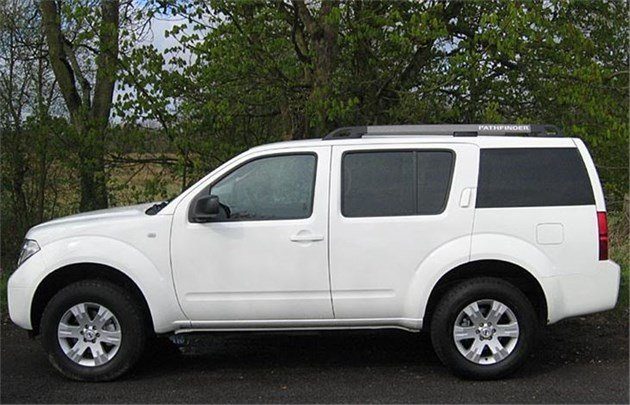 Path news
I bought a 2007 Nissan Pathfinder 19 days ago. Almost every time I've started it first thing in the morning it started first time straight away, but after 15 or 20 seconds or so, it dies, as if there's no fuel? I've tried pumping and revving when I start. Doesn't seem to make a difference. If I crank it over again immediately  it won't catch. I've had to leave it a minute or so, so that the coil light comes on when I try again. It will start, but only after quite a bit of cranking and pumping the throttle. Once it's started it runs fine. Stops and starts as it should do. I've gone to start it this afternoon, after a few days idle expecting the usual trouble. The temperature display was reading 17 degrees, and it started first time perfectly. I'm fairly convinced it has a cold start problem. But what might that indicate is wrong please ? I'll have owned it for twenty days tomorrow and am wondering about rejecting it with the dealer. Can you advise what might need replacing to put this right please ?
PE, Bedford
I'd suspect the glowplugs. Or the relay to them. Worth trying one turn of the ignition switch to get them glowing. Wait 15 seconds. Then turn it again to crank. See if it starts. The reason it runs no problem once you've got it running is that it's a compression ignition engine. Once the engine is hot it doesn't need the glowplugs. A second possibility is a sluggish fuel tank lifter pump that is not sending enough fuel to the injection pump until the system warms up.
Golf handicapped
I have a 3-year old VW Golf Match 1.4 TSI DSG which has had a string of problems from the day of delivery. Recently, when collecting the car from the dealer, having had yet another fault rectified, a warning came up on the dash saying that there was an error with the front parking sensor (it was fine when I took the car in to the dealership). I contacted them when I got home and they told me to bring the car back. This I did and when they checked it, they claimed that the sensor had been hit by a stone and was therefore not covered by the warranty. I pointed out that it was fine when I had left it with them on the previous visit, but they were adamant and said it must have happened on my drive home. When I asked them how much it would cost to fix, I was told around £250. I figured I could do without the front sensor and declined to go ahead with the replacement. A few months later I decided that as there had been so many problems with the car and with the warranty expiring I would get rid of it. So I took it to my local independent garage and asked for a quote to replace the damaged sensor. They said that if they didn't have to remove the bumper it would be around £160 and about £250 if they had to remove the bumper. I thought I should try the dealership again and see if there had been any movement on their original price. I was told that the price would still be £250 but as they would need to remove the bumper to fit the sensor, they had found with previous jobs that this tended to disturb the radar. As a result that would need to be re-calibrated which would cost an additional £200. I told them that was ridiculous and put the phone down. It wasn't till I had calmed down that it occurred to me that if the sensors couldn't be replaced without disturbing the radar, this was a design flaw and owners shouldn't be expected to pay for  VW's errors. Anyway, I took the car to my local garage who managed to replace the sensor without removing the bumper and re-set the computer for £160. It is all working perfectly and the radar didn't need recalibrating. It would appear that the dealership is inflating prices by charging for bumper removal whether necessary or not and I guess other dealerships do this. However, the fact that they wanted a further £200 to recalibrate the radar has made me see red. Have you come across this anywhere else?

OW, via email
Typical of some VW dealers, though, thankfully, only the more grasping. Your experience of VW reliability is a typical reader experience: /carbycar/volkswagen/golf-vii-2013/good/
Flat refusal
We have a Prius hybrid, which we do not use for several weeks during the summer. When we return to it, the battery is often flat and we cannot get in without using the bladed key and it won't start. Is there a way of connecting a solar panel to trickle charge the starter battery while we are not using the car, and which one would you recommend?  What other solution could there be?  

MF, Edinburgh
There is a similar case above because this is becoming quite common. If the Prius has a power socket that is hard wired to the battery (will power an accessory with the ignition switch off), then this is a possibility, but you need to check with your Toyota dealer first. Alternatively, leave the 12v battery on a battery conditioning float charge (Accumate, CTEK, Ring). A final alternative is to buy a charge pack that you charge up from the mains and then use to start the car. There is a red positive connection point under a black cover in the engine compartment and you connect the negative lead to a metal (negative earth) component in the engine compartment. This is also the way to jump start the car from another car.
Click back to Honest John's Motoring Agonies 22-06-2019 Part 1
Comments
Author

Honest John
Latest