Honest John's Motoring Agony Column 22-06-2019 Part 1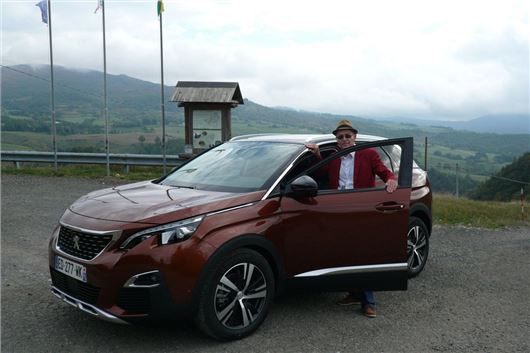 Published 19 June 2019
This week's transports of delight involve cheap convertibles, barn doors, small 4WDs, a hesitant s-tronics and in Part 2 automatic vans, flat folding seats bereavement sales and more. 
As usual, emails to Honest John should be addressed to: letters@honestjohn.co.uk  Please try to keep them as short as possible.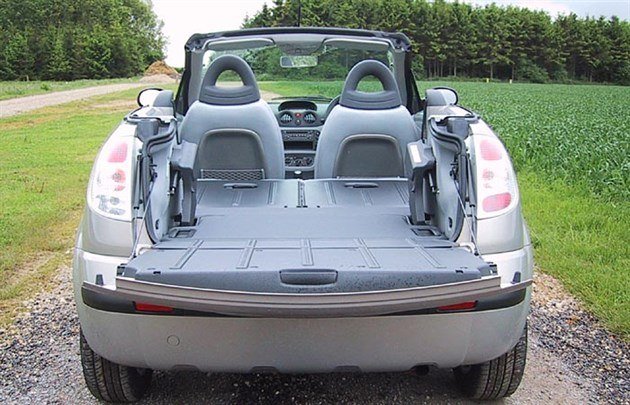 Mr Softy
Citroen C3 Pluriel or FIAT Punto cabrio or Suzuki Jimny soft top? Which is more fun to drive? No longer commuting, mpg irrelevant, insurance a non-issue. None greater than £1,200. Live in West Sussex, but not a fisherman.

MK, via email
The roof systems of Pluriels always leaked at the tops of the screen pillars and the Sensodrive transmission is best avoided: https://classics.honestjohn.co.uk/reviews/citroen/c3-pluriel/ I'm not sure what age of Punto you're referring to. Guess this one: /carbycar/fiat/punto-1999/ A 1997 FIAT Punto Bertone Cabrio sold for £1,925 in Barons auction at Sandown Park 4th June. Jimnys dodgy to drive on the road; great fun and very capable off road: /carbycar/suzuki/jimny-1998/ But you simply won't find a good one for £1,200.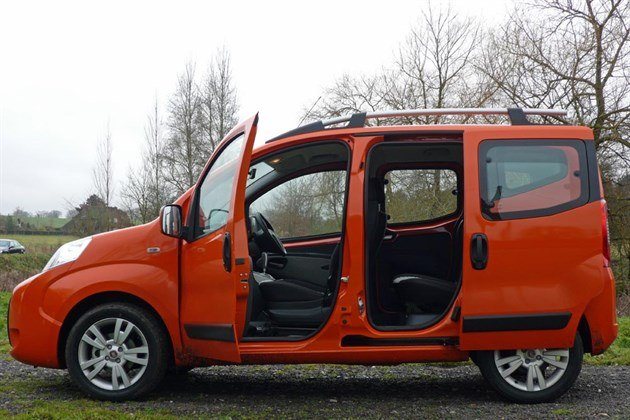 Open door policy
I watched your online review of the FIAT Qubo with great interest. What I particularly liked was the option to have rear barn doors instead of a tailgate. A year later, I am still trying to find one to have a test drive. I am told there are only 2 in the country and neither seem to be within any reasonable distance of my home in North Wales. One dealer I spoke to even suggested that it might not be possible to order a new one at all with or without a test drive. Have you any ideas or suggestions? 
SL, via email
That video was more than 10 years ago in January 2009. But, of course the Qubo was a clone of the Citroen Nemo and Peugeot Bipper and that fact gives you more scope.
Qubo: https://vans.honestjohn.co.uk/van-reviews/fiat/qubo-2009/
Nemo: https://vans.honestjohn.co.uk/van-reviews/citroen/nemo-multispace-2009/
Bipper: https://vans.honestjohn.co.uk/van-reviews/peugeot/bipper-2008/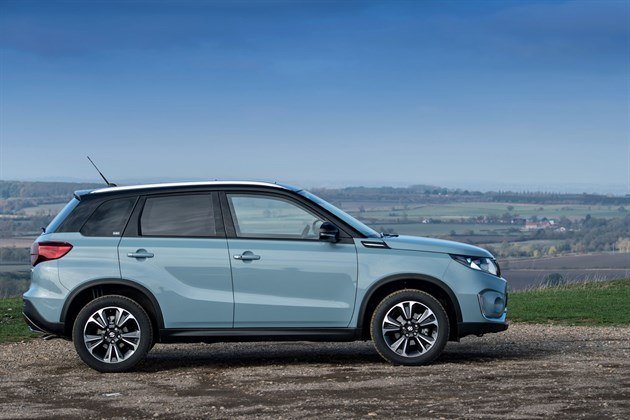 Getting a grip
This afternoon I had a test-drive in the latest model Suzuki Vitara SZT AllGrip with 1.0 litre Boosterjet engine. It seemed to go well and felt comfortable. I've been a VW Golf man for many years and have decided to trade in my 1.9 TDI Golf for a petrol car because of the adverse opinions about diesel. Is the Suzuki thought to be a good car in terms of reliability, running costs, etc?

BH, via email
Excellent. Less German solid. More Japanese reliable. But quite low geared: /road-tests/suzuki/suzuki-vitara-10t-allgrip-2019-road-test/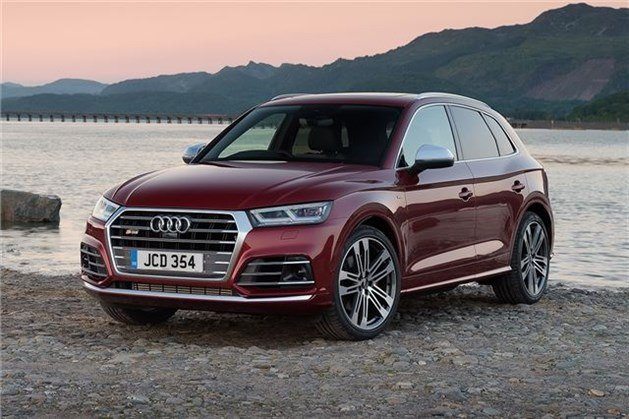 Pedal to the meddle
I have a 2014 Audi SQ5, which is a fantastic car. However, just recently there have been a number of instances when the gearbox has not had any pulling power after having stopped at traffic lights and the engine automatically switched off. To move off I had to select Neutral and then Drive. My local garage referred me to a Volkswagen and Audi specialist who has recommended an oil change as the first approach, which will be done this week. On speaking with the garage engineer (who I greatly respect) he tells me that a number of the high-end manufacturers claim that gearbox oil is for the life of the car and never needs replacing. Surely this is flawed policy?
RF, via email
Any wet clutch DSG/s-tronic needs fresh oil and filter every 3 years or 38k miles. But your problem reads to me as a sticking brake pedal switch.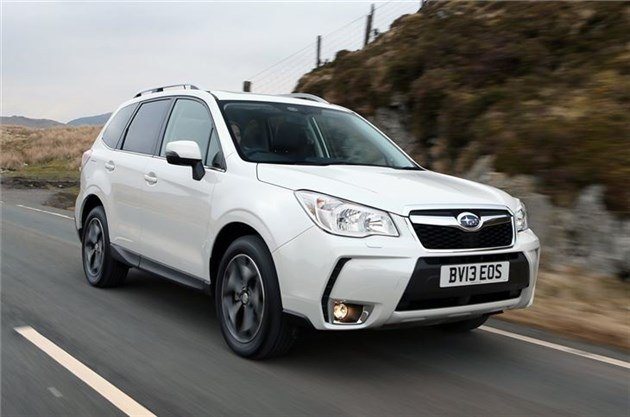 Sub standard
I own a three-year old Subaru Forester XT, which I usually replace every three years with a new one (I find the car excellent). I've been offered a 2018 Forester XT (same as the one I own) as the XT has now been dropped from the 2019 Forester models. Apparently, Subaru still has forty new 2018 XTs in stock. However, as you know, these will not comply with the new regulations and therefore, to be able to sell them, they had to be pre-registered before 1st September 2018 using IVA (Individual Vehicle Approval). This means: I would not be the first owner; The car would be at least six months old and has already depreciated as a result. And what's an IVA? Does an IVA have to be renewed each year? As attractive as this particular model is to me, even at a significant price reduction (this hasn't been mentioned), it just doesn't look a good option to me. And how significant is an IVA? I've never heard of an IVA before.
CS, Altrincham
The IVA ('Individual Vehicle Type Approval') is once only. But these cars are not WLTP tested so, unless you're looking at something like a £6,000 - £7,000 discount, don't buy it.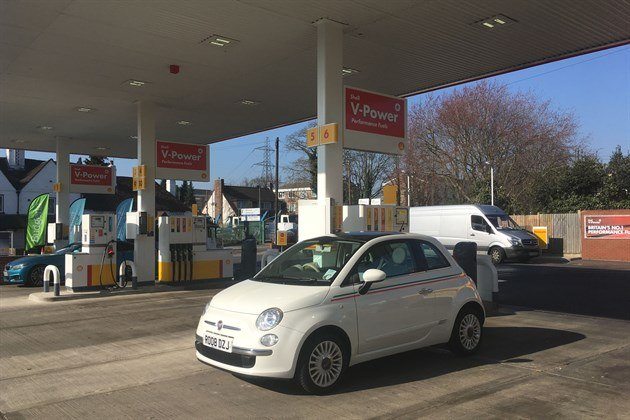 Saved by the Shell
I'm a chauffeur and have carried out a long-term fuel test using a (company) V12 Mercedes S-Class: 3,000 miles on Shell unleaded, followed by 3,000 miles on Shell V-Power superunleaded. All mixed motoring including motorways. Same driver. The engine was run-in before I started the experiment. Result: the V-Power averaged 14% better mpg. Typically, V-Power cost 6-8% more, so you can see how cost-effective it is (at least for a big V12). Not sure if this would apply to a smaller engine, but an interesting result. My guess is that you are spot-on each time you recommend premium petrol. (I don't have any connection with Shell, but I do like collecting their fuel points).

JH, via email
Very many thanks. Those are really useful figures. And, of course, the additives in V-Power will be keeping the very complex engine fuel system cleaner. Shame that some independent fuel stations are treating V-Power as a nice little earner and overcharging for it. (I don't have any connection with Shell either. They don't even advertise with us.)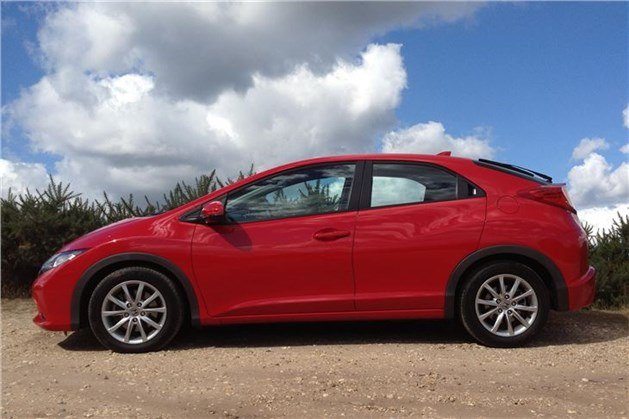 £14k
You previously answered part of my question, but what I would really like to know is, if you had £12k plus about £2k trade-in to spend on a good second-hand car, what would you buy?
MR, via email
The safe answer is a KIA, with balance of its original 7-year warranty which you don't get from any German manufacturer. Reliable, but undeniably ugly, a Honda Civic 1.8iVTEC: /road-tests/honda/honda-civic-18ies-2012-road-test/ Good looking and satisfying to drive, a Mazda CX-3 2.0 Skyactiv G (if you can get one for the money): /road-tests/mazda/mazda-cx-3-2018-road-test/ Or a Mazda 3: /road-tests/mazda/mazda-3-2017-road-test/ Cars for sale: /used-prices/Mazda/3/2017/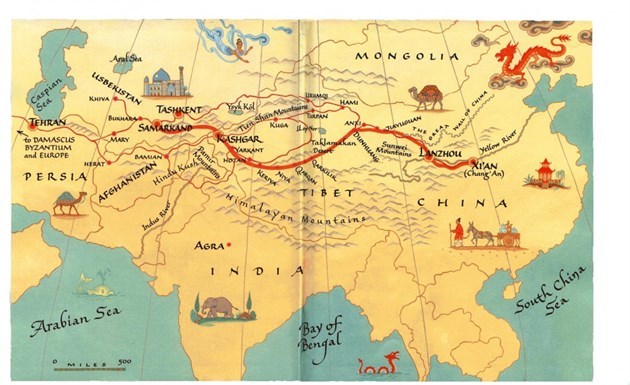 High Road to China
I intend to drive "The Silk Road" to China and possibly either sell my car there or ship it back to the UK. I'm aware of the political / terrorist challenges in some countries, so will avoid those areas. It's probably a 13,000-20,000-mile journey; taking 3-4 months. I've built 2 Caterham 7s (the original Lotus in 1970 and a Caterham in 2007), which is when I used to do a lot of car mechanics and rally a bit. My business life has taken me globally. I've looked for a "Silk Road Safari" company but can't find any from the UK. Which car would you recommend? Which model? Presumably used, so what kind of age and mileage range? Is there a company that can "kit it out" for me, and what would the priorities be?
WJ, Gerrard's Cross
Wrong Road. If you Google <Peking to Paris motor challenge> you get the actual 2019 challenge and lots of information about types of cars, etc. (A 1937 Chevrolet Coupe is a regular.) Googling <Silk Road Challenge> gets you a bicycle endurance challenge. Good luck. Mike Brewer and Edd China were going to do it in a 1914 Cadillac V8. Edd even prepared the car, but their contracts stopped them.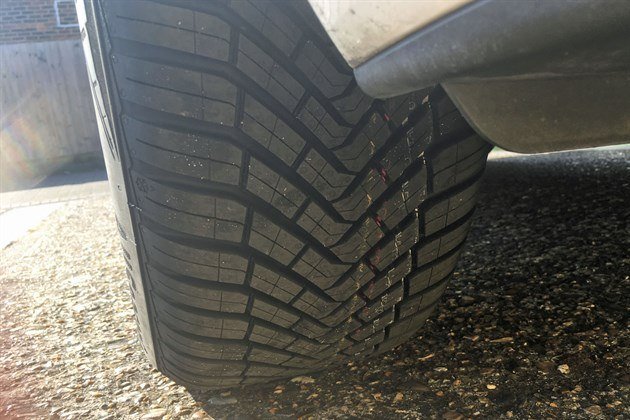 A man for all seasons 
I have followed reports on the various all-season tyres, such as Michelin Cross Climate and the offerings from Hankook and Continental. My Fiesta will need its third set of replacement tyres before too long and, although snow is not really an issue here in Devon, we get a great deal of very wet and muddy roads, so a set of these seems a good idea. I do about 15k a year, mixed local country road and Motorway driving. The original Continental tyres were good and lasted about 20,000 miles, as did the second set. My current set of  Michelin Primacy are not going to last as long, though. A search of various supplier websites indicates that all season tyres are not available for my Fiesta Titanium, size 195/50 R16, which are the standard wheels. Any suggestions as to a source of all seasons, or a tyre that offers good all-weather performance. Ironically my wife's Fiesta Zetec has 15-inch wheels for which I can get these tyres.
GB, via email
What I'd do is swap wheels car to car and fit 185/60 R15 tyres. I'm currently on 185/55 R15 Continental AllSeason Contacts that actually transformed the steering, roadholding, handling and ride of my FIAT 500 in all conditions.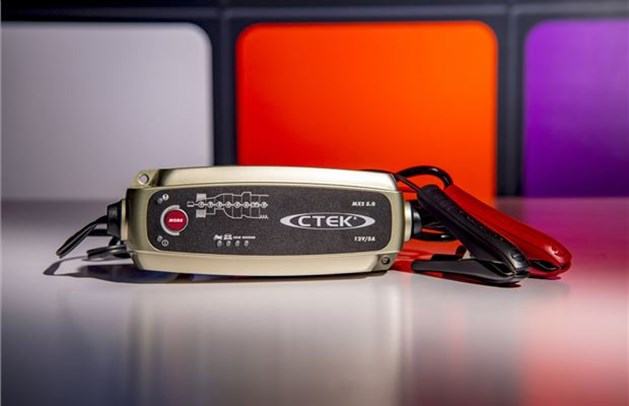 Sunseeker
I had trouble with the starter battery in my Toyotas Prius Plug-in Hybrid last year after we left the car unused for 6 months. Would it be possible to install a solar panel in or on the car, and how should it be connected to the battery?

GF, via email
There is a Toyota Prius plug-in hybrid with the roof devoted to solar panels: /road-tests/toyota/toyota-prius-plug-in-2017-road-test/ But that charges the hybrid battery, not the 12v battery. The problem with leaving a hybrid standing for months is not the hybrid battery, it's the 12-volt auxiliary and starter battery. If there is an accessory socket in the car hardwired to the 12v battery (test by trying to run something from it with the ignition off) then you might be able to keep the 12v battery charged via that. But check first with your Toyota dealer. (Honestjohn Kit Jump-Starters here:  https://kit.honestjohn.co.uk/top-tens/top-10-jump-starters/) CTEK MXS 5.0 12v Battery Conditioning Float Charger here: https://kit.honestjohn.co.uk/reviews/review-ctek-battery-charger-mxs-50/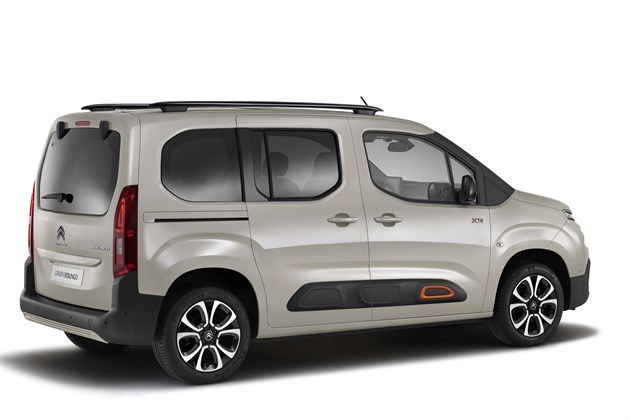 My favourite WAV
We are regressing to a Wheelchair converted vehicle. Probably new. We need an automatic and would prefer petrol, but choice is very limited, so it will probably be an up to date diesel. Electric options do not yet have the range. The Ford Tourneo Connect is a possibility and so is a VW Caddy, but horror stories about DSG and reliability are putting us off. Should we be concerned and what do think we should be considering? 
JH, London SW20
Citroen Berlingo 1.5HDI EAT8. Very practical and an exceptionally good torque converter auto. Tested here as the Rifter, but the Rifter has a big console between the front passengers. None in the Berlingo so the driver can slip across and get out both sides. /road-tests/peugeot/peugeot-rifter-2018-road-test/  For the conversions: https://www.alliedmobility.com/ and http://www.brotherwood.com/wheelchair-accessible-vehicles/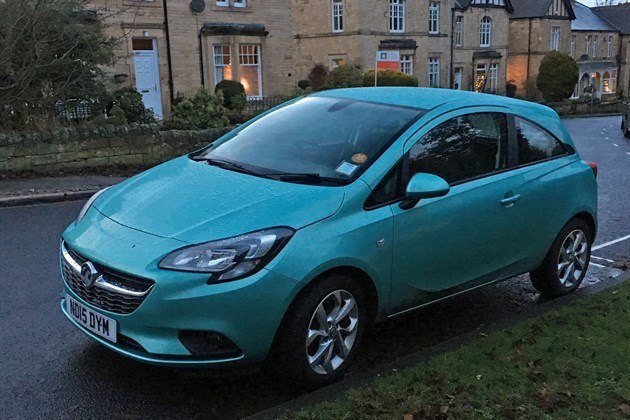 Going, going, gone
I am an elderly, non-technical lady with (for the first time in her life) a brand-new car, and would appreciate your advice. I bought my Vauxhall Corsa in early December 2018, with 16 delivery miles.   Within a few weeks, I noticed (amongst various 'announcements' on the dashboard), one indicating the oil percentage was diminishing. Being used to older cars without this warning system, I was not unduly concerned. But, when the figure reached 85% a couple of weeks ago, I thought I would mention it  to my local, long-trusted village garage who said I should be concerned and re-filled the oil (the car had consumed a pint). I contacted the dealer, who did not seem unduly concerned and told me to return it to him 'for inspection'. The percentage has continued to decrease (after the fill and now at 95%, it has used 5% in 2-3 weeks). Further, I have estimated that I am getting only 40mpg over various distances (I assumed it would be more) and wonder if I have 'been sold a pup' and should insist on a replacement. I should be most grateful for any suggestions.

AB, via email
This is a 1.4 litre petrol engined Corsa, so the measurement must be percentage of a full fill of oil rather than a percentage of contamination. But watch that oil consumption. Check how many miles you are getting before having to put in half a litre. 40mpg is average: /realmpg/vauxhall/corsa-d-2006 /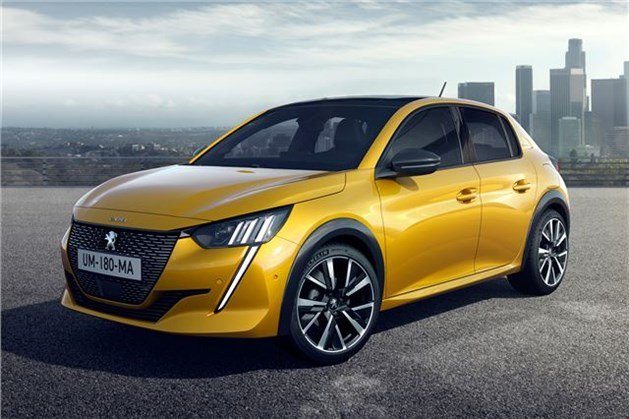 Nokay Yar
My wife has been running Toyota Yaris Hybrids for 5 years now but, for reasons I won't go into, has been disappointed with her current model. Is there any car, of similar spec and price, in the pipeline that we could consider when she is due to change her car? (Possibly October 2019)
GO, via email
A new Peugeot 208 and Vauxhall Corsa self-charging hybrid may be here by then. (Peugeot was the most reliable carmaker in the 2019 JD Power Customer Satisfaction Survey.) Possibly a new Honda Jazz hybrid, arriving in the autumn. VW is thinking about a T-Cross hybrid. She could get a Suzuki Swift 1.0T Boosterjet mild hybrid already, but this does not drive any distance as an EV.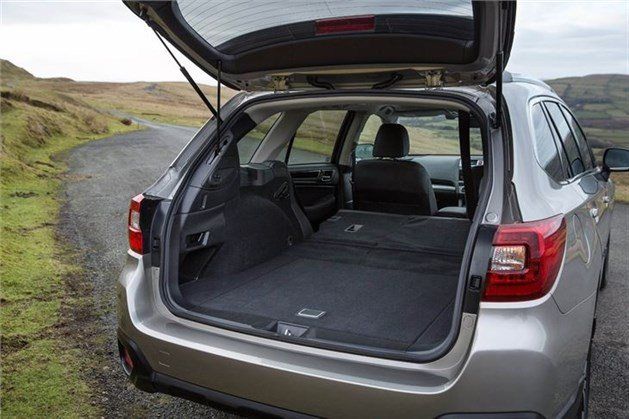 Strutting his stuff
I wrote to you before about the problem I had with my 2015 Subaru Outback tailgate. It has now been fixed, however there is an issue that I would greatly appreciate your advice about. It appeared to be a nut holding the gear unit together that lifted the arm to open the tailgate but was not strong enough, so consequently the gear slipped and didn't engage properly. I was told by the mechanic at the Subaru dealer that it was a known problem and Subaru was supposed to have modified the part. I had another tailgate "activator unit" fitted, but that didn't resolve the problem and another unit was ordered from Japan and duly fitted following a three week wait. Subaru refused to offer me anything in goodwill because the part was out of warranty and, furthermore, I had the car serviced at an independent garage. (However I believe I'm entitled under EU law to do this without affecting my warranty). My question is, do I have any redress with Subaru, based on the fact it was a known fault, (should have been subject to recall)? And the unit fitted was not of merchantable quality.

DG, via email
The EC ruling depends on the car being serviced precisely to manufacturer requirements, whoever does the work. But anyway your car was out of warranty so it's irrelevant. Subaru took the position that by servicing it independently you had shown no goodwill to them and therefore they would show no out of warranty goodwill to you. There is a small chance you could take action against the supplying dealer for supplying a vehicle "not of satisfactory quality" with a "known fault". You have to decide whether it's worth the cost and trouble of a Small Claim. See: /faq/consumer-rights/
Penalty shoot out 
My wife and I went to a retail park last weekend; one we have used many times before. We stayed a little longer than usual, but were surprised to get a penalty charge notice on Friday. Nowhere on the Notice could I find details of why it was issued. I eventually went on line to find that there is a maximum two hour stay. I've just revisited the site and, in truth, there are signs stating this. I could argue that, never having seen them before, they are not in a place that could be described as prominent to a driver entering very busy car park but it's only my opinion against theirs. However, I am certain that most people would find a charge of £85 for 18 minutes parking to be excessive and, even if reduced to £50, a lot more than you'd normally be expected to pay in the most expensive car parks I know in city centres or hospitals. Is this a case for offering them a reasonable payment for the overstay and see what response I get. I reckon that £5, which equates to £15 per hour should more than cover it. What is your advice?
KW, via email
Under the Supreme Court ruling in Beavis v Parking Eye, November 2015 you have to pay. That is the law. Rules will change in the summer when Sir Greg Knight's Private Parking Control Act comes into force but, right now, yours is a legal penalty supported by the Supreme Court. (Due to a very early flight and late return, I have just paid £55.20 to park for 17 hours at Heathrow Terminal 5.)
Click to Honest John's Motoring Agony Column 22-06-2019 Part 2
Comments
Author

Honest John
Latest