Honest John's Motoring Agony Column 15-06-2019 Part 2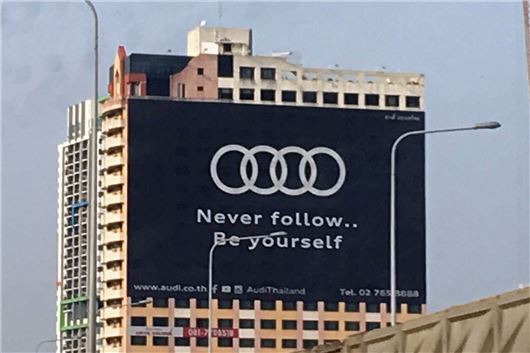 Published 13 June 2019
Click back to Honest John's Motoring Agonies 15-06-2019 Part 1
The Audi lane
Here in North Yorkshire they use mobile speed cameras and they seem to be all over the place and often hidden away. Fortunately, many drivers flash to warn you. I do believe that the tail-gating brigade in their fast German cars need to be caught, but many friends who are steady, safe drivers are being caught and this alienates them against the police. Without doubt the automatic signs that show your speed are a help and must be welcomed.
WT, Yorks
I actually stick to the 70 limit on motorways, including the A1 in N. Yorks. (Different matter off the motorway.) The photo of an Audi poster in Thailand might amuse you. I find that Audi drivers get their barbeque grilles about 2 metres from my tail, then, after I move over into the first available space, they pass and assume the speed I was driving anyway, as if they must always be in front.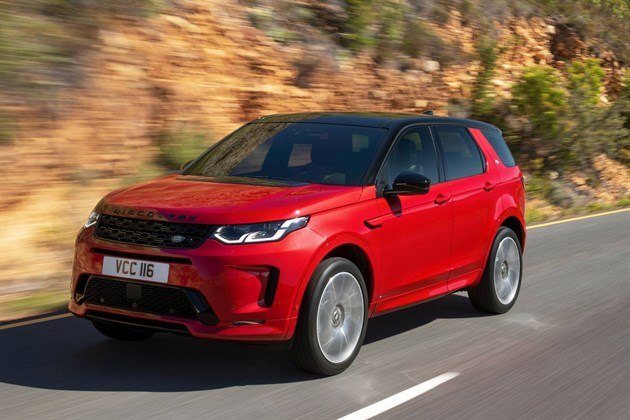 Diss-oiled customer 
We have a two-year old Land Rover Discovery Sport diesel automatic, which we really like. We would like to change to a petrol model, as we only do about 7,000 miles a year, mainly short journeys. When would be the best time to change it financially: now, or wait another year? Is the Petrol Discovery Sport ok. Or can you recommend any other similar SUV.
GF, via email
Switching from diesel to petrol in the current anti-diesel environment means that you will inevitably take a bath financially in the short term. The Discovery Sport has just been substantially revised on the same floorpan as the new Evoque, with both Mild Hybrid and PHEV versions. You could also consider a Honda CR-V hybrid: /road-tests/honda/honda-cr-v-hybrid-2019-road-test/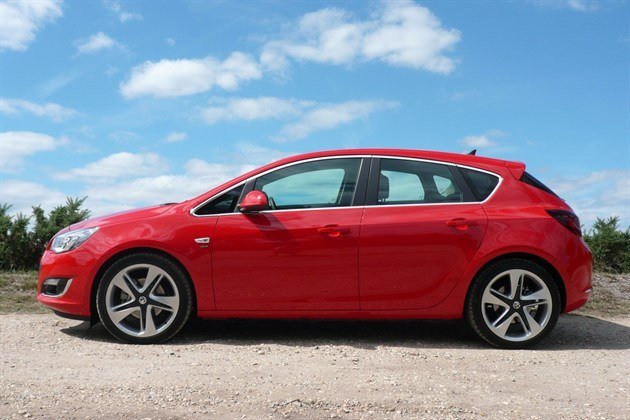 King Commute
I'm looking for a car to commute and considering Focus or Astra for around 5 or 6 grand. I'm thinking petrol and seen a few 2013 1.4VVT SRIs. Would you recommend this car and engine, or is there better out there for this sort of money. I would consider any makes around the Astra size
SJ, via email
They're okay. You can congratulate yourself that they are British Built (Ellesmere Port). More here: /carbycar/vauxhall/astra-j-2009/ A KIA cee'd or Hyundai i30 will probably be more reliable.
Buying futures
Leasing or PCP how do they differ?
RB, via email
A lease may involve a deposit, then a monthly payment, and, if you want maintenance, a bigger monthly payment. At the end of the lease you hand the car back and pay extra for any damage or any miles over the limit on the contract. A PCP usually involves a deposit, then a monthly payment (bigger if you want maintenance), then, at the end of the term you get the option to buy the car for the 'guaranteed future value' set out in the beginning, or hand it back, pay for any damage or excess miles and walk away. With a PCP any equity created by the GFV is usually fudged into the deposit for your next PCP because the whole point is to put you into a new car every 3 years and keep the factory running. But we are starting to notice an increasing disparity between guaranteed future values and actual market values: as much as £4,000 for some diesel cars. leaving no equity as the deposit for the next PCP.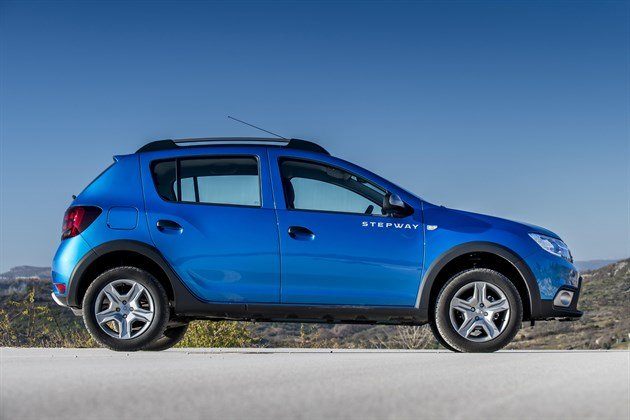 Warranty not guaranteed 
In March 2015 my wife and I purchased a Dacia Sandero Stepway. Part of the attraction was the 5-year warranty on offer at the time. Amongst the documents we received when we picked up the car was a piece of paper with the 5-year warranty box ticked and the salesman's signature on it. Fast forward to February this year when the alternator failed. We returned the car to the supplying dealer, albeit now a different franchisee, only to be presented with a £500+ repair bill and the assertion that there was no extended warranty on the car. This has been confirmed with Renault. The car has been dealer serviced from day one. Please can you advise where we stand on this matter?
AW, via email
You were ripped off by the salesman and that sort of behaviour is probably why they lost the franchise, if they weren't in the process of losing it already. Get back to the people who sold you the car and threaten Small Claims if they do not refund the £500 cost of the alternator and pay Dacia to re-instate the 5-year warranty.
Enthusiasm Wilts
I own a 2011 Audi A4 2.0 litre diesel and I have been very pleased with it, but I am thinking that I may need to change it in the near future. Can you give me some idea of cars about 2 to 3 years old that would be similar or better. I do about 8,000 miles a year and need to drive to Scotland from Wiltshire at least 3 or 4 times a year.
PH, via email
Get a Mazda 3 Skyactiv G petrol. 2-3 years old:  /road-tests/mazda/mazda-3-2017-road-test/  New: /road-tests/mazda/mazda-3-2019-road-test/ (Our 'Compact Car of the Year'.)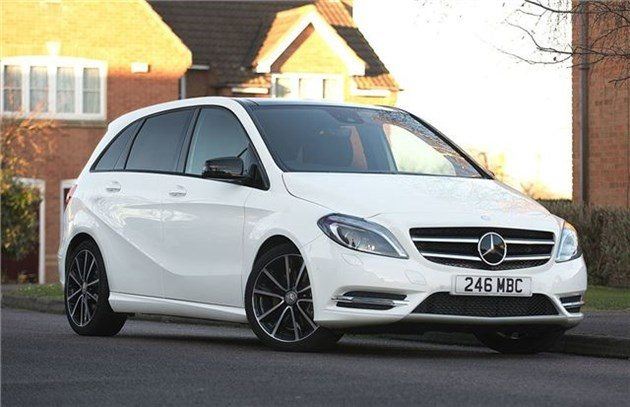 Lessons of history
On 18 February I purchased an 'Approved Used' 2017 MB B200 petrol auto with 17,618 miles) from an MB dealer in Milton Keynes. I live in Norfolk, some 90 miles from the dealer. When I checked the MB ASSYST service indicator reading on 22 February I got the message that a B Service was due in 217 days.  I contacted my local MB dealer to ask for the approximate cost of a B Service.  They advised me that the car had no service record. No record of a first service having been carried, although it must have been since the ASSYST indicator had been reset. The dealer said that I should take the matter up with the supplying dealer. I called them and their switchboard connected me to MB Customer Service (in Holland). They seem unable to receive any co-operation from the supplying dealer. (I have an M-B ref. no. CS-1-21262825278.) The car is splendid and I like it very much but am concerned about its (apparent) lack of a service history. This is my third 'Approved Used' MB. The first two 'Used Approved cars had stamped service book histories. All service histories are now recorded on to the Mercedes Benz database.  Surely a "Used Approved" MB implies a full-service history? What should I do next?
MG, Swaffham
In that case reject the car as not being of "satisfactory quality" because it lacks the service history it is supposed to have. Give the supplying dealer the opportunity to verifying the service history with Mercedes Benz and supply you with a written guarantee of it, or of purchasing a 5-year warranty for the car from a warranty provider that knows it has no service history. Otherwise reject the car for a full cash refund. Send your letter of rejection to the dealer principal of the dealership from which you purchased the car and ask if he will pick it up or if he wishes you to return it to the dealership. Send your letter by Post Office Special delivery, keep a copy and staple the certificate of posting to the copy so it becomes a matter of record. But a word of warning. The fact that your complaint was immediately referred to the MB centre in Maastricht might imply that the dealer you bought the car from has lost its franchise.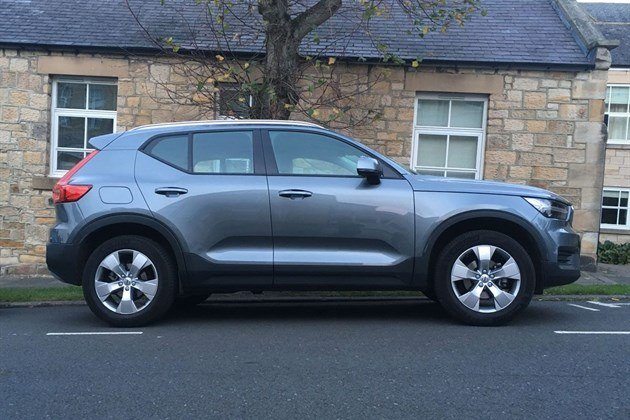 North West Frontier
I live in Cumbria, with poor driving conditions in winter, steep hills and possibly snow/ice. I do not drive off road. Please would you help me decide which of the following would suit me best: I like the look of either a VW Tiguan 4WD or perhaps a Volvo XC40 4WD or Audi A4 quattro. I will drive about 12,000 miles a year and so petrol variants would be most suitable I think. Budget £30,000 -£35,000.
PM, Storth
Go for the Volvo XC40 T4 or T5 AWD and fit all weather tyres after the first set wear out. Some tests: /road-tests/volvo/volvo-xc40-t5-2018-road-test/ and /road-tests/volvo/volvo-xc40-t3-momentum-2018-road-test/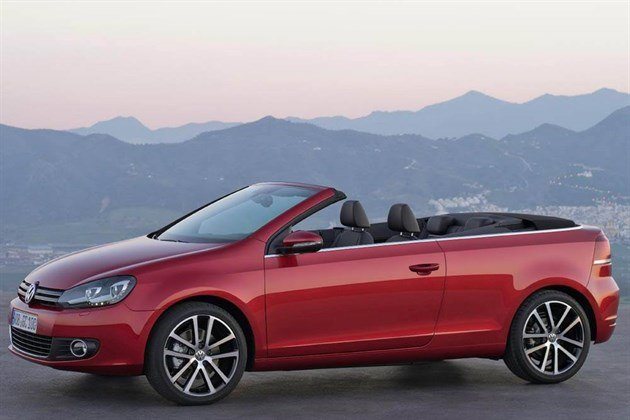 Game of consequences 
I have a 2014 VW Golf 1.6 TDI cabriolet with 80k miles. It worked flawlessly until, a few months after its emissions fix, it went into limp home mode on the motorway. Recovered with a fuel injector code, which was cleared and subsequently hasn't come back. I'm worried as VW won't replace it unless the error code returns, which leaves me waiting for it to stop again. I love the car but am reluctant to drive it on the motorway now. What should I do, as I hope the injector fault isn't emissions related? Keep or change to another similar priced convertible?
AP, via email
Failed injectors are "consequential' of the fix because the fix involves making them work 50% harder. So don't be fogbanked by a VW dealer. VAG pledged to make good any issues consequential of the fix for up to 2 years from the fix and up to a total 160,000 miles.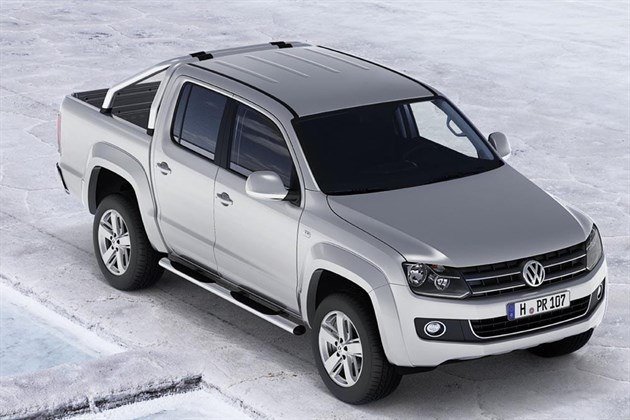 Not best leased
We leased a VW Amarok from Lex Autolease in November 2017. A blocking issue with the Diesel Particulate Filter severely constraining performance was first reported in January 2018. The AA was called out several times and it was taken to the dealer in January 2018. They advised a repair and applied unsuccessfully to Lex for work under warranty. The vehicle has since continued to suffer as Lex refuses to budge with VW despite the lease obligation. There appears to be a design problem with the part (a recall is rumoured), but an even bigger problem with the attitude and communication skills at Lex and VW. They say it's essentially the drivers fault. We are denied access to the warranty/ and the dealer seem to have been lent on. Tips on how to cope with the DPF limitations are inconsistent so we have stuck to those in the manual and on the screen sticker. Doing this is labelled "driver error" The BVRLA says we should have better matched our requirements to the vehicle deficiencies. Why does Lex seem to look after VW better than the customer?
MS, via email
Forewarn both the supplying dealer and the lessor that if they don't fix this vehicle that you are paying for you will take the matter to Small Claims and it they still don't fix it, take it to Small Claims, asking to be freed from making the lease payments and compensated for any vehicle downtime. See: /faq/consumer-rights/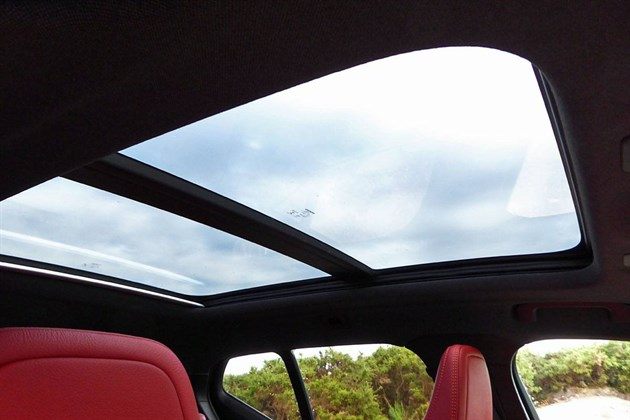 Over the top request
Can you provide insight into the fitting of roof bars and boxes onto cars with panoramic sunroofs (e.g. a 2018 Honda Civic) and any consequential limitations for mounting points and weights carried? I understand they may require special mountings and that they may be more limited in weight that can be carried compared to boxes fitted on conventional roofs. 
JC, via email
Simple advice. Do not fit a roof box to a car with panoramic glass sunroof unless there are already strengthened mounting points in the roof and the car manufacturer itself provides a fitting kit. Otherwise I guess you would have to secure the roof bars in the gutters (if the roof actually had any; most modern roofs don't).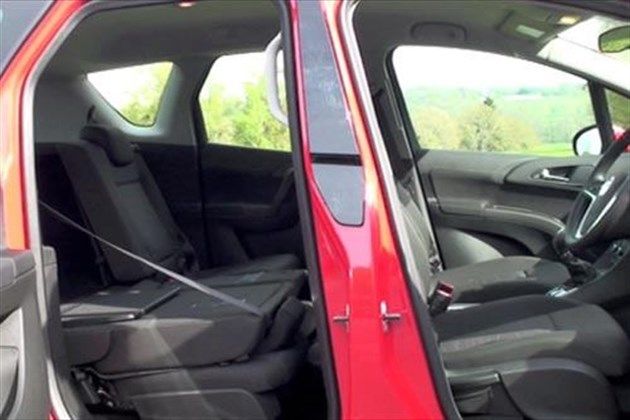 Re-Tardis
I've been looking at used small to medium MPVs that have flat load space at back and high roofs as I am 6' 4" and need headroom. I came up with Meriva that fitted the bill apart from its electromechanical parking brake that my local garage is not keen on and there are some nasty reports about them on the Internet. So what's your opinion on them on the Meriva? Alternative Nissan Notes do not get good reports and Jazz tend to be pricey.

DO, via email
Meriva: /carbycar/vauxhall/meriva-b-2010/ Note: /carbycar/nissan/note-2013/ Jazz: /carbycar/honda/jazz-2008/ Jazz are pricy because they are the best, with reliable drivetrains and an incredibly commodious interior with a low, flat floor. Our 2010 Jazz 1.5iVTEC has done 115,000 miles with not much needed apart from dampers, brakes and tyres.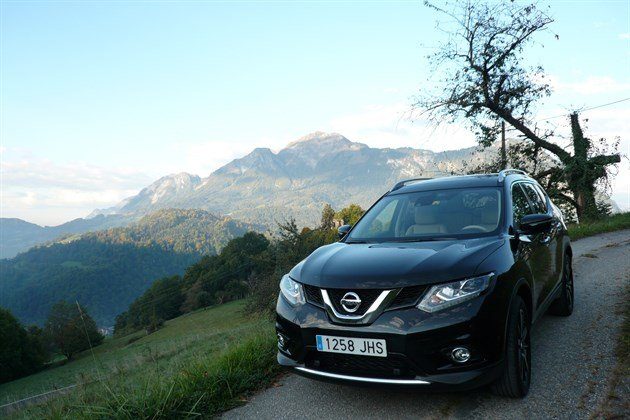 X-Ceedingly good?
My son is considering purchasing a 2018 Nissan X-Trail 1.6DIG-T  for his family, his wife and 3 teenage children and large greyhound. We would appreciate any advice you could give us on this car? 
MP, via email
It's okay. Tested here in the French Alps where it coped quite well: /road-tests/nissan/nissan-x-trail-16-dig-t-tekna-2015-road-test/
Light show
My 11-year old, low mileage Mercedes A-Class diesel is having issues with warning lights showing unexpectedly. The illuminated symbol for engine pre-heater occasionally comes on even after the engine has been running for some time. The tyre pressure warning also lights up occasionally for no reason as the tyre pressures are fine. The most recent warning was for ABS failure, but again that seems wrong as there has been no apparent change to braking. These warning light just come and go, much like our weather. What could be cause be? I hope it's not an expensive repair.

DW, London SW17
Spurious warnings from valve based TPMS systems are very common on most vehicles fitted with these systems, especially in very cold or cold and damp weather. Can't think of a reason for the engine pre-heater light. Might be a failing can bus BCM (Body Control Module). But if the ABS/ESP comes on during an MoT that's a failure. When was the brake fluid last changes (needs to be every 2 years or gets contaminated with absorbed airborne moisture and corrodes internally). Might be possible to get the ABS/ESP module rebuilt by http://www.ecutesting.com /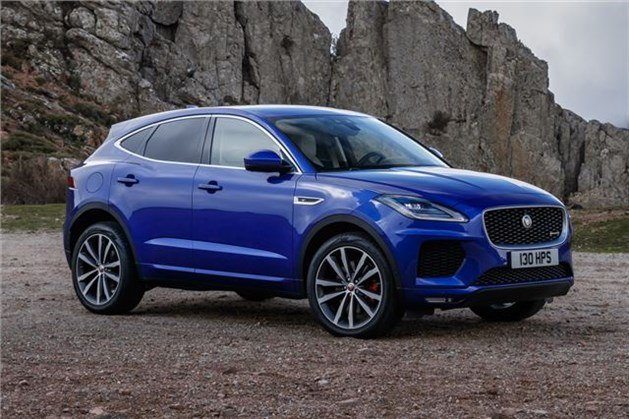 Off the Pace
I bought a new E-Pace 250 petrol from the local Jaguar dealer at the end of April 2018. I have had a number of issues: It was frequently slow to react to the accelerator causing difficulty when waiting for a gap in traffic at a busy roundabout, and dangerous when it would take off quickly, but too late. When driving, the hatchback occasionally opens (although securely closed). I see the warning sign appear on the dash and have to find a layby to stop to close it. I have checked that nothing could have touched the boot opening switch or the key fob. The windscreen wipers sometimes start when I engage reverse, even when completely dry. A "passenger airbag on" sign sometimes lights up under the rear-view mirror when driving, which is odd and distracting. It does not stay on for long. It happens when there is no passenger and nothing on the seat. For a time I had a warning "reverse traffic direction not available." The tyre pressures have been checked and  set for a light load (35 psi on the front and 31 on the back) but the "vehicle information " is telling me it is 33 on the front and on the back 30 one side and 29 the other. I have been back to the dealer many times. They first had it in for a day and told me they had "reset the gearbox and floored the accelerator at a roundabout." The performance did then improve. When I told the service manager I still sometimes get a lag on accelerating, he said, "Yes my E-Pace is the same. I ask for power and don't get it." In the hope that they would solve all the problems they had the car in from Monday morning to Friday afternoon a few weeks ago. They only solved the "reverse traffic" warning. They said it was due to a kink in a wire in the back bumper, which must have been caused when it was built. They said they did not know what to do about the other problems. When I suggested they ask Jaguar they said they could only ask for their help if they themselves had witnessed them. Their only other suggestion is that one of their employees has the car for a few days to uses it and possibly "witnesses" the faults. I am reluctant. Your advice will be appreciated.
WP, via email 
I'd push on the basis it might have a faulty brake pedal switch telling the ECU that the car is still braked when it isn't. The other electrical, problems are down to the can bus system in the car and the BCM (Body Control Module) that controls the distribution of electrical power to the different components. Sometimes a fault with one causes problems with many more. Tends to indicate that Austrian build quality at the Magyr plant is no better than JLR's in the UK. Some of these issues are extremely trivial, such as the tyre pressures. Different means of measuring the pressures will come up with different values, and tyre pressures increase with use by about 2PSI anyway as the air in the tyres heats up. The main issue is the lack of acceleration when coming off the brakes (you haven't told me if the engine is petrol or diesel). That will be caused by a delay between the brake light switch and the ECU, a very common problem with VAG cars, though not with JLR's. Maybe Steyr Magyr fits the same brake light switches? It might help to switch to Superunleaded. That often overcomes minor hesitations.
Click back to Honest John's Motoring Agonies 15-06-2019 Part 1
Comments
Author

Honest John
Latest