Honest John's Motoring Agony Column 06-04-2019 Part 2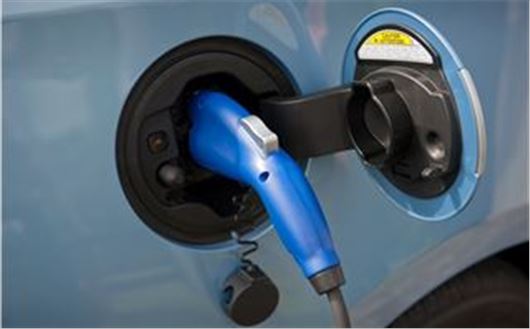 Published 05 April 2019
Click back to Honest John's Motoring Agonies 06-04-2019 Part 1
Plug leads 
My husband and I are winding up our business and need to decide on a vehicle for our future needs. At the moment we have a 2008 Peugeot 207 and a 2006 VW T30 LWB Transporter van. Both are diesel and we would need to trade in or sell both to put towards our next vehicle. Even then, we'd need to look at a used car, possibly one which has been a company car. We live in Exeter and generally drive fairly locally with perhaps, once a month, a round trip to London and an extended trip to France or Spain every other year. We need a car that will take a bike-rack for our holidays and roof bars for a very lightweight ladder when necessary. Because we are nervous about finding enough charging points and have been told that the fast-charging points at service stations are not good for the battery, we are leaning towards a plug-in hybrid vehicle. What are your thoughts and suggestions?
RW, via email
Not very many PHEVs and, of course, the Government has stopped the £2,500 grant towards them. A KIA Niro PHEV is a good idea. A Toyota CH-R is more stylish, but a self-charging hybrid, not a PHEV. Toyota Prius PHEVs tend to get snapped up by taxi drivers. A Golf GTE PHEV could probably work. Mitsubishi Outlander PHEV are very good, but quite expensive.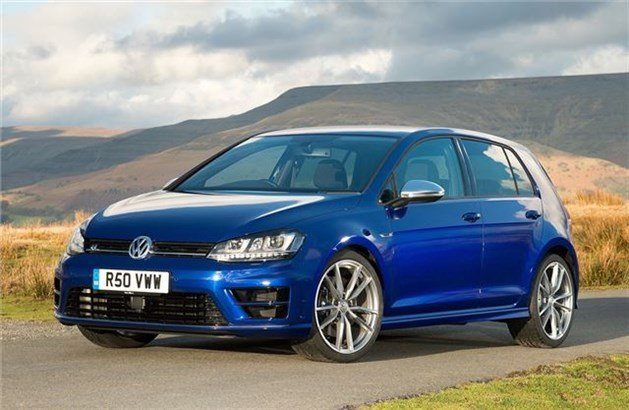 Chips panned 
In February 2017 I bought a one owner 9,500 mile 2014 Golf R from a branch of a big dealer chain. Since then, it's been serviced by my local Volkswagen dealer, including an out of warranty goodwill exchange of a broken water pump. After that, I took out the extended warranty. At its most recent service this week it needed a new Haldex pump. The warranty claim failed as VW said the car ECU was showing a "TD1" flag that the ECU had been remapped. I didn't remap it. It must have been the previous owner. I understand why the warranty won't cover the driveline for a modified car, but what concerns me is that VW admitted it had known about this since its last service, in January 2018, but they didn't tell me. So since then it has effectively left me uninsured: I couldn't tell my insurers about the remap I didn't know about. What's more VW sold me an extended warranty knowing that the remap flag would mean it would never pay out. Can it be right that manufacturers collect such critical information but don't inform owners? And what would you say the diminution in value is of a remapped car?
TC, via email
Your issue here is with the dealer who sold that you a car with a modification that voided the car's manufacturer warranty. Under Clegg v Olle Andersson (trading as Nordic Marine) House of Lords, 2003, there is no time limit on such a claim. Tell them that if they do not assume responsibility for all faults that occur during the warranty period you will sue them for all of the repairs. See: /faq/consumer-rights/ Because the warranty insurer has voided your warranty for a condition that pre-existed taking out the warranty you are entitled to a full refund of the cost of the warranty. A full refund, not a partial refund. You are right. The dealer should have checked the ECU before issuing the warranty.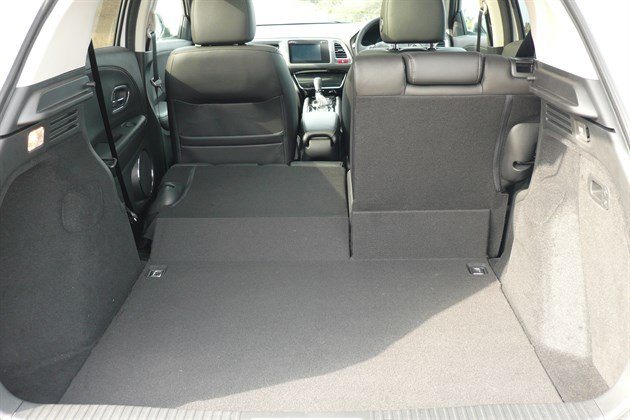 Re: cycle
I am going to buy a new car and, after doing some road testing of various motors, including the Toyota C-HR hybrid, which I liked very much, but it had neither the boot space for golf clubs, or magic seats for my mountain bike, I have therefore decided that the Honda HRV 1.5iVTEC CVT is the one. My question is, do you know if Honda intends to include a hybrid in the HRV range? 
JT, Rotherham
There were changes to the HR-V line-up last year and the 182PS 1.5iVTEC Turbo Sport is now arriving at Honda dealers. No news on an HR-V hybrid for the UK. The new CR-V uses a better hybrid system than the one originally adopted on the HR-V in other markets.
Parking up the wrong tree
I am writing to request some advice as to whether the parking charge I received is lawfully enforceable and how I should tackle this situation. The details are as follows: - Athena ANPR Ltd - £90 parking charge for an overstay of 15 minutes in Lidl car park. Do they have a right to 'recover outstanding parking charges from the registered keeper of the vehicle' and 'transfer your case to a debt collection company or to further legal proceedings'? Any advice on what I should reply with would be greatly appreciated.
IH, via email
According to the ruling in Beavis v Parking Eye, Supreme Court, November 2016, on identical facts (assuming you were the driver of the car) you have to pay up. This ruling on the facts is unlikely to be changed by Sir Greg Knight's Parking (Code of Practice) Act 2019 that received Royal Assent in March and comes into force in the Summer.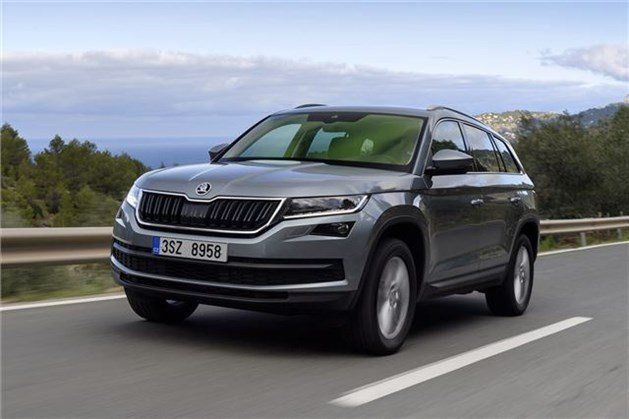 Moveable feast
I am still pursuing the purchase of a Skoda Kodiaq and have elected for the revised TSI 190HP that dealers can now order. I have been offered a deal with an excellent trade in (£500 higher than 3 other dealers), still with a 16.5% discount on the Kodiaq. The dealer has offer to 'lock in' my £5k deposit (equity after paying off my current finance) until I get the car in 4-5 months time. I'm concerned I may actually loose out as I'm told depreciation on my Sorento is likely to be £150 - £180 per month- which is half of my monthly loan repayment, so I stand to actually have greater equity by the time the car is delivered. Am I being too greedy? Is the dealer trying to gain more indirectly? Or is he actually offering me a good deal?
MC, via email
Wrong thinking. Though the Sorento will be 5 months older and consequently worth less of a smaller amount, the Kodiaq will be 5 months newer and consequently worth more of a greater amount.
Flawed Focus 
In March 2018 I bought a new Ford Focus from a local Ford dealer. About a week later I found out  through a damage assessor that repair work had been done to the front end of the car, visible to a trained eye. I returned the car to the dealer, who accepted there was damage. The dealership flatly refuse to offer me another car, but was prepared to rectify by replacing the front bumper valence and repair all overspray pointed out by the assessor. My wife and I accepted this offer. The work was done in April 2018. On or about 10th January 2019 a fault indicated by a service notice appeared whenever I engaged reverse gear. I took the car to the service department of the dealership. After an inspection I was told the clutch was burnt out; some damage was done to the flywheel and they were further investigating to determine if this was due to wear and tear or some other mechanical failure. Then on Thursday 17th January 2019 I received a letter from the sales manager with an offer to buy my car in exchange for an updated version of my car. I really need to know your opinion on the matter as I am truly bothered about it
HS, via email
That's all looking good. There could have been some damage in the compound or on a transporter and the dealer has realised there was mechanical as well as bodily damage. He is making a sensible offer.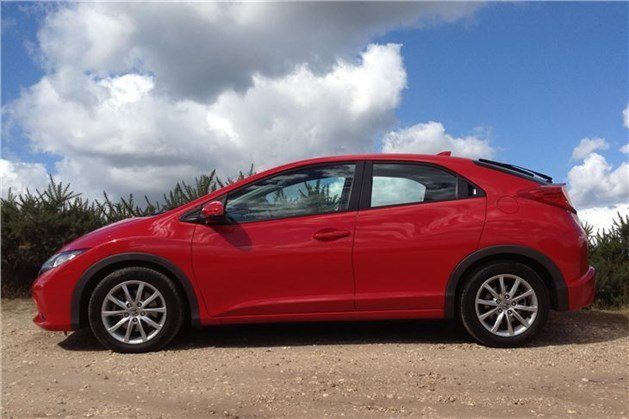 Miles better 
A few weeks ago I asked you for advice on what car to buy for my wife and you came up with Honda Civic 1.8i VTEC Auto or a Mazda 3 2.0 Auto. After dealing with a lot of numpty salesmen please bring back Arthur Daley. At least you knew where you stood. I'm a London Cab Driver, so I think I'm reasonably street wise. I come across a nice Honda at a Honda dealer. It's well maintained but the mileage is 49,000. Should I be concerned? I know they are reliable. Can you please point me in right direction.
AR, via email
49k is nothing. Our Honda Jazz 1.5iVTEC in Thailand with the same 5-speed torque converter auto has done 110,000 miles (177,000km) and still runs sweet as a nut.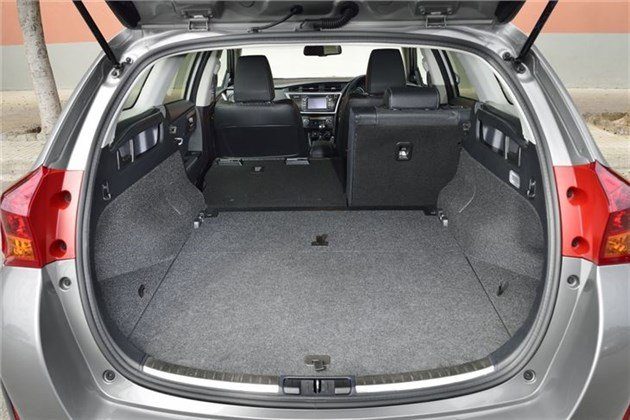 Hook, line and sinker 
I am 92 years of age, an angler with a Toyota Avensis TR Tourer,  which I want to change for a smaller one, possibly a 1.6. My old Avensis had a flat boot and when I went to change it the new model had a "well" type one which was most unsuitable for carrying my fishing gear. I would like a new car with a large flat boot,  but must have a rear drop down seat so has to accommodate my six foot baggage which holds my umbrella, fishing rods and poles. Any suggestions?
LM, via email
Most of these cars have a dual height load deck, so you can benefit from extra load capacity underneath it. Raising it to the flush level will solve your problem. Worth thinking about a Toyota Auris Touring Sport, either the 1.6i Valvematic or the 1.8 hybrid: /road-tests/toyota/toyota-auris-touring-sports-2013-road-test/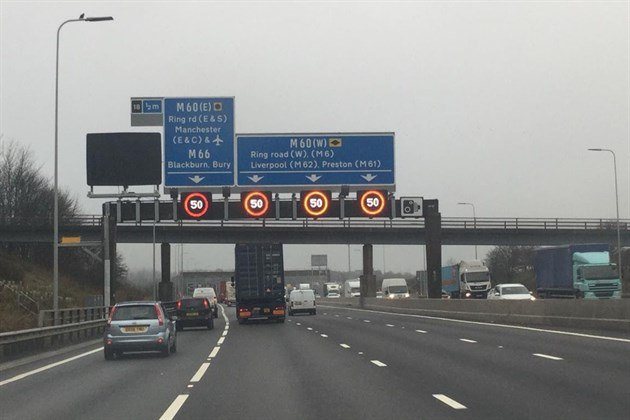 How safe is Smart?
Since buying my Audi A1 I have never been entirely happy about the puncture repair kit. Your column tells me they are useless and so I have just ordered a spacesaver spare wheel. Not sure how much room will be left, but the movable boot base has been provided with additional supporting ledges in anticipation, I suppose. Even now, though, the prospect of a puncture or blow-out on a smart motorway still worries me, with its limited refuges. Are they here to stay do you think?
PR, Godalming
Of course. No room beside the motorways to build extra lanes. There are cameras every 100 metres that automatically close off lanes and impose speed limits in the event of a stranded car. You're safer stuck on a Smart motorway than you are on the hard shoulder.
Battery charges 
I have just had to buy a new battery for a BMW convertible that I bought in 1988 and has only done 50,000 miles. This was not a problem but it did make me wonder how long the batteries would last in a modern electric car and how much they would cost to replace.
NP, Wimbledon 
They are eye wateringly expensive, usually between £180 and £220 per kWh and their capacity depletes over the years. One reader was quoted a massive £7,800 for a 30kWh battery for a Leaf (£260 per kWh). That's why it can be better to lease the batteries. However, Tesla, the battery company that makes cars, seems to have cracked it with batteries that continue to provide a decent range for many years.
Achieving compliance 
I would be grateful for your advice about Lexus tyres. I have a 2014 Lexus GS300h hybrid fitted with Turant 235/45R18 94Y steel radial tubeless tyres, which makes the ride somewhat hard in my wife's opinion. Can you please recommend tyres which would give a softer more comfortable ride?
PD, Camberley
If you switch to 17-inch wheels you can fit Michelin Cross Climate 225/50 R17 98V XL and they will be much more comfortable as well as being much safer in cold, wet and snowy conditions.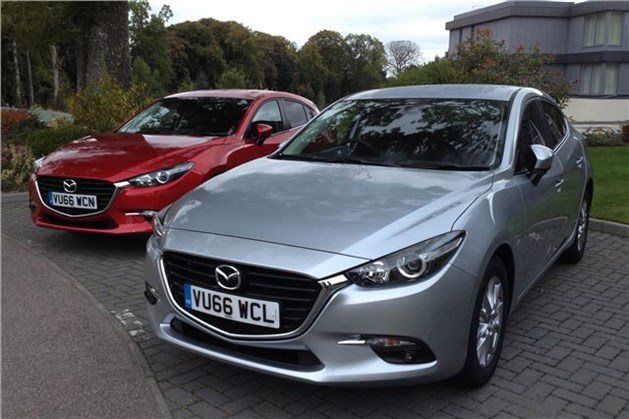 Absolutely Amazda
After 14 years of buying Audis (two A4s and lastly an A3 1.4TFSi) as I'm now retired, I recently needed to replace my 4 year old car and seek a new medium size saloon that is better value for money (my budget £20-£25k). I have found Audi A3 Spaceback new car prices now way over my budget and similar sized 4-door saloons difficult to source, as most appear to be hatchbacks. After much searching I have explored and liked the new Mazda range (my wife recently sold her MX-5), so we like the driving style. I  just purchased an ex. demonstration Mazda 3 2.0 Skyactiv G Sport Nav Fastback and am very impressed with it, finding this model also great fun to drive, albeit not as spritely at low revs as the Audi A3 1.4TFSI as the Mazda 3 has no turbo. I'm finding road noise is quite high from the 18-inch tyres. What is your opinion of these Mazda 3s and is there anything I should be aware of in the future? My annual mileage is now 6-8k pa with minimal motorway driving. 
RH, via email
Road Test here: /road-tests/mazda/mazda-3-2017-road-test/ Test of the new 2019 Mazda 3 Skyactiv G Mild Hybrid here: /road-tests/mazda/mazda-3-2019-road-test/ Prototype test of Skyactiv X SCCI here : /news/new-cars/2018-02/2019-mazda-3-skyactiv-x-revealed-and-driven/
Towed haul 
I need some help, please. I have a Mitsubishi Outlander GX5 LF63DYS, 63,000 miles. I am looking to purchase a smaller SUV that can tow 1.5 tonnes. I have seen a Vauxhall Grandland and it looked about the right size. I have not been able to find out its towing capacity. I wish to avoid VW group vehicles as I am unhappy with their attitude towards the UK. I shall be glad of your advice. I and my wife  are both 80 and both like the height of the seats for access. I need to be able to have a flat area when the rear seats are down. I have had diesel vehicles for thirty years now and like the power at low revs. However, is it the time to change to petrol? It must have an automatic gearbox to avoid the dual mass flywheel. I had one fail on my Santa Fe just before 50,000 miles, so it did not cost me anything.
AF, via email
The Grandland is basically a Peugeot 3008 modified to suit Vauxhall fans. The petrol engined Grandland X automatic can only tow 1,100kg, so no good for your purposes. You'll probably be better off with a Mazda CX-5 2.0 Skyactiv G 6-speed torque converter auto that is rated to two 2,000kg: /road-tests/mazda/mazda-cx-5-20i-petrol-automatic-2019-road-test/?
Click back to Honest John's Motoring Agonies 06-04-2019 Part 1 
Comments
Author

Honest John
Latest