Honest John's Motoring Agony Column 23-03-2019 Part 2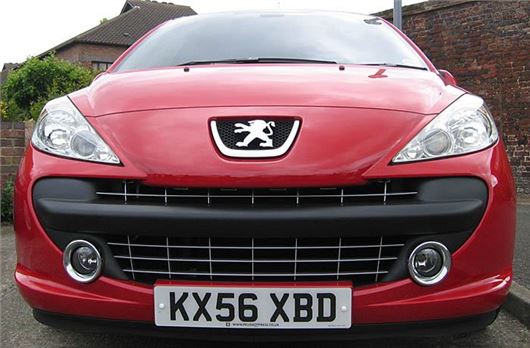 Published 21 March 2019
Click back to Honest John's Motoring Agonies 23-03-2019 Part 1
Beam benders
Do you know when and why some manufacturers introduced the switching of fog lights on and off when turning at slow speed? I don't think that this is part of the (rather ill-conceived) EU Directive on daytime running (DLR) lights. It is highly distracting (even comical) when advancing across multiple mini-roundabouts. The DLR Directive would have better to have demanded the side lights/parking lights/position lights be on when the engine is running (front and rear), but with some restriction on lumens. As it is, I see people driving in bad weather (e.g. fog) and even at dusk with only the DLRs at the front. This is quite apart from the ridiculous level of light intensity and shapes of some DRLs. Some cars even switch them on when they are unlocked and not running (which rather contradicts the idea of being daytime-running lights). Do you think that this is something we can repeal once we exit the EU and bring some sanity?
MD, Chipping Norton 
This is usually an enhancement for higher spec models. I first had it on a Peugeot 207 1.6THP 150 GT abut 12 years ago. There haven't been a lot of complaints since then. Yours is about the 5th in a total of at least 500,000 in the period. Once we're out of the EC and back to farming our gardens, the government will have to concentrate on keeping us alive rather than worry about DRLs.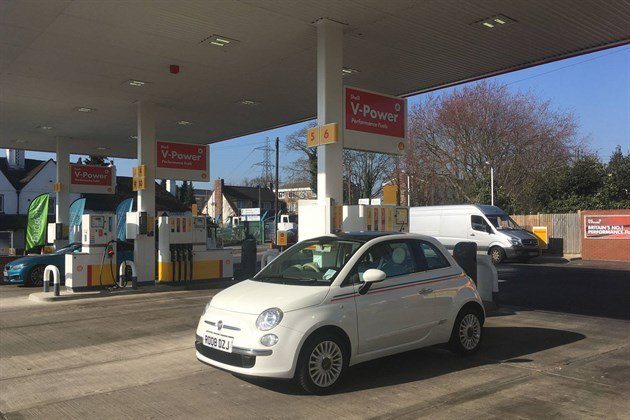 One in three
Following your recommendation a good few years ago, I have always used Shell V-Power in both my wife's and my cars. I believe from you that this is the best thing to do as it cleans the engine better and gives a better mpg, thus compensating for the higher price. However, a friend of mine has read in a competitor newspaper recently that it is recommended to use premium fuels every third or fourth fill up. I'd be interested in your view on this
AB, via email
The other paper is giving outdated advice based on old unleaded gasoline in the ancient tech cars of the 1960s and 1970s where, by using 98 Octane every 3rd fill, you cleaned up some of the damage caused by using ordinary 95 Octane fuel for the other fills. Because current unleaded branded Super gives more torque and therefore cleaner performance at low revs, because it also contains a package of additives and because some engines are optimised for 98-99RON Super anyway, my advice is to use it all the time. I find it extraordinary how so called 'journalists' who know nothing are allowed to perpetuate damaging old myths without any evidence to support them. I've been using Superunleaded since it was first introduced (Texaco Cleansystem 3 that was guaranteed to clean up an engine.). Gas tests on my own cars showed a massive decrease in harmful emissions. Every day 5 - 10 readers endorse my recommendation. Another myth that know nothing journalists endorse is "few things in life are as reliable as a Volkswagen" (even after the NOx scandal that exposed VAG as the cheapskates they really are) and "German cars are the best quality". I have a massive databank that proves the opposite is true. So don't believe all the crap you read in the papers.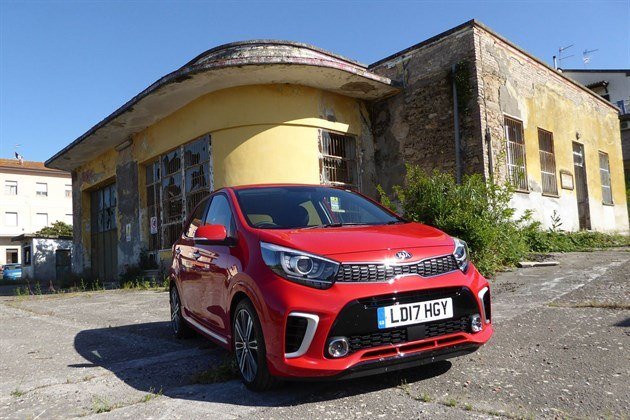 Spiced peach
I read your column every week usually looking to see what you have to say about KIAs. Having had 8 years of service from a 2008 Picanto (which has now been passed onto my son-in-law) I am now enjoying a 2017 Picanto, purchased 6 months ago. Although my first Picanto, actually a Cat D write-off, came with a minimal guarantee, I was (and am) blessed with a local garage who, through servicing the Picantos run by a local rental company, knew all the ins and outs of the car, which means that my 70,000 miles have been trouble-free. Let us just hope that my newer and more sophisticated one is as good as its predecessor.
AV, via email
KIA's 7-year warranty actually costs the company very little money because the cars are genuinely well built in the first place. You may question why VAG cars, Fords and many others come with a mere 3-year warranty.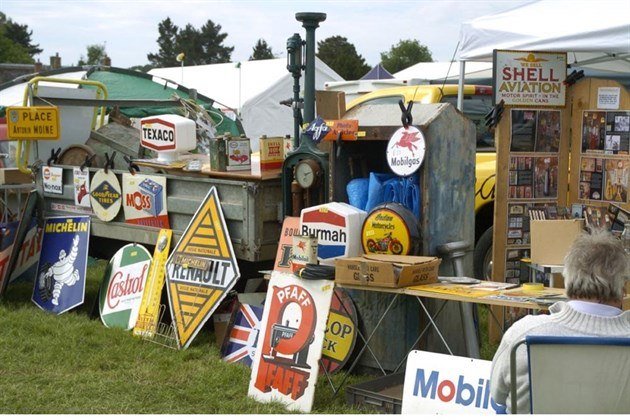 Hoard house
My neighbour, in Scotland, used to run a garage and still has a huge collection of spare parts and accessories for cars that no longer exist. He's been retired many years. He doesn't have the time or capacity to sell individually on the likes of eBay. What is the best way to sell these items, in bulk, or in batches, that will realise the most value? Are there any specialist sales in Scotland, for instance? And how best to determine what these items are actually worth? Any advice greatly appreciated. 

EB, via email 
Best to separate the parts for individual makes, then offer the parts collectively to the relevant car clubs. If he can't be bothered, he's going to have to call in an obsolete parts specialist and take an offer for an unsorted bulk buy. Some people actually love cataloguing these things and becoming the 'go-to' guy for old unused parts, or offering them on eBay. Google <Obsolete car parts specialists> and you'll find them.
Sadly mythed 
I'm an avid follower and was, until 3 years ago, Scottish Editor and still a contract writer for the Telegraph. I'd be grateful for some advice. I want a cheap second car: max £5,000. Smallish, manual, petrol or diesel, 5 door. A pal, a former garage owner, says it's got to be Polo or Golf but Honest John seldom says nice things about VWs. Grateful for any advice.
AC, via email
It's not me. It's the oversold, myth-believing readers who "rarely say nice things about Golfs": 228 complaints against Golf VIs: /carbycar/volkswagen/golf-vi-2009/good/ 120 complaints against the Golf VII so far: /carbycar/volkswagen/golf-vii-2013/good/ Polos have been slightly less of a let-down: /carbycar/volkswagen/polo-v-2009/good/ Journalists that either don't know, or like to stay sweet with VW, perpetuate the myth. I'd go for a Honda Civic 1.8iVTEC manual or 5-speed auto, but NOT the Civic i-shift.
Tall story 
My wife drives a Suzuki Ignis SZ-T Dualjet, purchased new in March 2017. It has only 10,500 miles, so you can understand that I was alarmed to notice, when checking the tyres yesterday, that there is only about 3mm wear remaining on the front tyres and about 4mm on the rears, fairly even across the tread. Excessive tyre wear has not been a problem on my wife's previous vehicles, so I don't believe her driving style is to blame. The factory fitted, tyres are Bridgestone Ecopia 175/60 R16 82H and my local dealer is suggesting Bridgestone B250 as replacements. The only other factor is that the car's suspension has had a Suzuki modification to firm up the suspension which used to "bottom out" when fully laden. Should I be expected to replace tyres at this stage or is there another explanation?  
DH, Truro, Cornwall
It's a small, tall car on comparatively narrow tyres, so that partially explains the wear. The brand and type of tyre could be the other reason. Try switching to Michelin Energy Savers or Primacys. 
Swing low
My wife is permanently wheelchair-bound and is finding it increasingly difficult to access the passenger seat of our Hyundai i30. Is there a front passenger seat available that can swivel so that the seat faces the door, thus making access much easier? Once she is in the seat it could then be swivelled to face the front and locked in place. Failing that do you have any recommendations regarding handicapped vans that can take a person in a wheelchair safely. Are these available second-hand?

RB, via email
Yes, lots of options, both mechanical and simply using cushions. Google <Disabled swivel seats for cars> (With Google it's usually just a matter pf phrasing what you want in the most direct way.) We are thinking of setting up a free classified section to enable owners of vehicles equipped for the disable to offer them to other people with the same needs.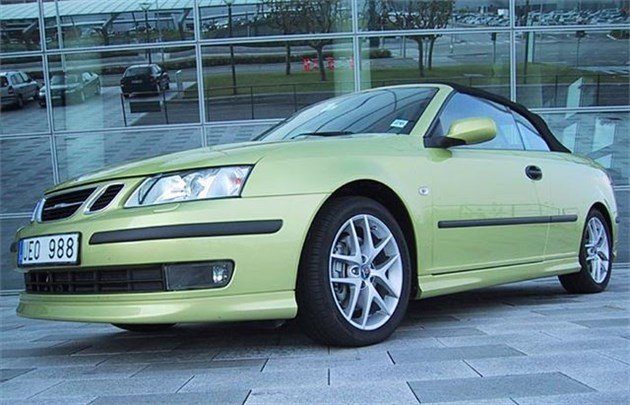 Striking it rich 
My SAAB 9-3 Aero convertible reacts to cold weather by reducing mpg by at least 6. Should I blank off part of the radiator as I used to do with vintage cars?
IH, via email
This suggests very sort journeys of less than ten miles from cold starts. Another way is to keep the revs up to around 2,000rpm (not more than 2,000, but not significantly less). This helps the engine heat up faster. But, with a turbo petrol SAAB there should not be a problem because the water-cooled turbo should be heating the coolant up very quickly.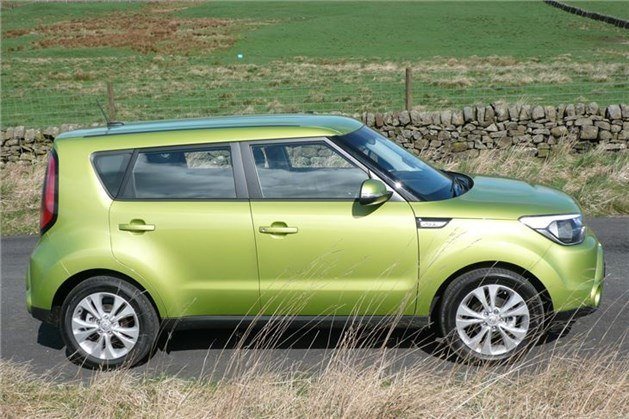 Seouled on the idea
I have been looking for a new car for my wife , and have seen quite a few, but I don't really like all the new technology or 1 litre engines tweaked to the edge, so seriously thinking of KIA Soul GDI Petrol. Also, the seating is elevated and you can see the front of the bonnet. What do you think?
RB, Tunbridge Wells
I never really understood the marketing of this car on simply looking oddball. But the 2nd gen Soul was a big improvement on the first, it comes with a 7-year warranty and you can now get an electric version, so why not? See: /road-tests/kia/kia-soul-ii-2014-road-test/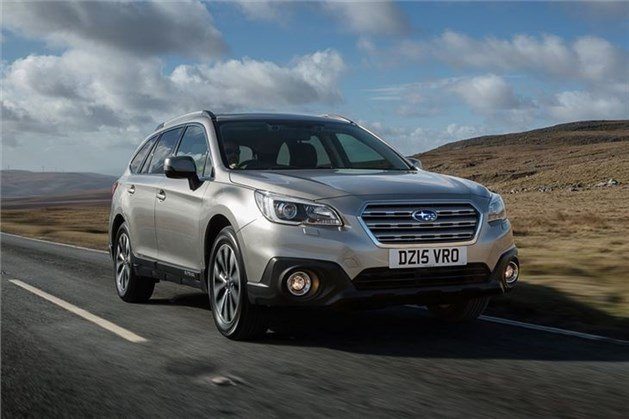 Lasting impression
I am looking to buy a nearly new car which I need to last 10 years
I have always loved Subaru, but never owned one. I have been offered a 2018 Outback ex-demonstration and I loved it. However critics say they are not a good buy as they are uneconomical (2.5 Petrol), underpowered, expensive and depreciate rapidly. Is it a stupid move to buy one? I need a utility vehicle and I like the rugged appearance and build quality. I have not seen anything similar on the market, but perhaps you could advise

AT, Rugby
The petrol versions are a more solid buy than the diesels. A friend of mine Australia has an Outback in the Australian Outback, where, as the name implies, it's one of the most popular cars.
No stoner unturned
About 3 years ago I bought some Cannabis resin. It stank. At the end of my working week I took my vehicle for servicing. The smell was reported to the firm I worked for and I believe the DVLA. At the time I had been using the drug for 40 years for pain relief, PTSD and relaxation. I filled in a DVLA questionnaire truthfully and subsequently lost my licence and job. At the time I was being prescribed Codeine, which I carried on taking for 18 months. Not wanting to test positive for opiates, l got some Naproxen and subsequently failed another test for THC, although I hadn't consumed Cannabis for 18 months. I never drove while under the influence, but it only takes an inconsiderate Doctor to prescribe the wrong drug to foul up your life (beware Naproxen/Ibuprofen).
IA, via email
Fair warning. It will be issued to readers.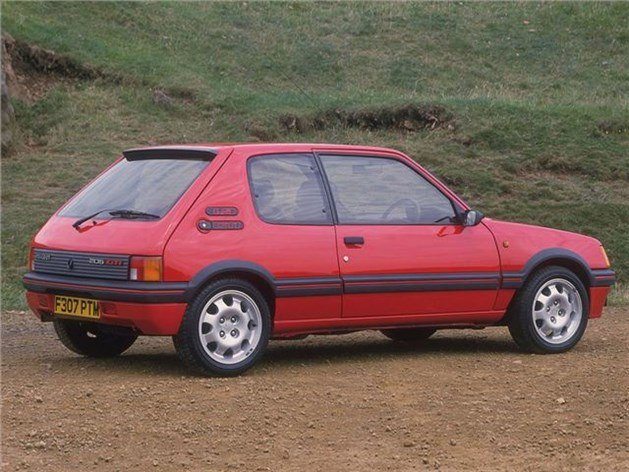 Hot little number 
I have a 1991 red Peugeot 205 1.9GTi, which I love. I have lost count of the number of people who approach me to buy it, but I will never sell. However, it is only a matter of time before someone crashes in to me. My question is, what do I replace it with? It must be iconic and sporty with good carrying space and preferably non- European to protect its value when the EU imposes draconian trade terms on the UK. Budget up to £15,000.
JN, North Rode
I had one in the late 1980s. (We all did.) Brilliant. Nothing much has come close except for the 2nd and 3rd generation Fiesta STs (or even the first gen Fiesta ST). A cheaper option, not as powerful and not as fine a drive is the Suzuki Swift Sport 1.4T Boosterjet. Forget the apparently 'equivalent' Corsa, but the Polo GTi is not too bad. 
Battery farming
Being retired, living in a very rural area and making only occasional use of a vehicle for mainly short journeys, I thought a Mitsubishi PHEV an ideal selection for economical travel.  Purchased new in March 2017, so it proved, using EV power for short journeys readily topped up by my home charger and little need for petrol. Things went well until October 2018 when the vehicle failed to start. This, Mitsubishi said, was due to a flat auxiliary battery, which was dealt with by removing the car to my local dealer for testing and recharging. The battery was tested with a "Good" report. The same thing happened again in late November with the same result when I was again assured nothing was wrong with the car or batteries, but that perhaps "I was not using the car enough and should use it more or alternatively start it and let run for 20 minutes or so a couple of times a week".  I found this explanation unacceptable, raising the fact that on this basis anyone using an airport car park for a couple of weeks would almost be guaranteed to require a jump start upon their return. They refused to replace what they considered a "Good" battery as shown by testing carried out. Well, the vehicle failed to start again last Friday with the same collection, test and battery recharge overnight on Friday.  I arranged for the dealer to keep the vehicle over the weekend and to retest on Monday morning (today).  The battery test again showed "Good battery but requires recharge".  The vehicle had been in storage over the weekend and not used meaning there was either a discharge / drain, or the battery was failing to keep its charge. The dealer says they can still find no reason for this and will contact Mitsubishi UK to enquire whether any similar problems have been experiences elsewhere. Have you any experience of similar repeated problems and potential causes? I will not be convinced by the simple provision of a replacement battery, unless they can categorically state that all vehicle systems are in order. If they cannot I would have lost faith in the vehicle and feel in its present state it is not fit for purpose and perhaps should be replaced.  Any advice would be appreciated.
EK, Norfolk
I can understand this because the same used to happen with the 12v starter battery of my father's Toyota Auris self-charging hybrid. It basically means that if you don't use the car often enough to drive distances, you need to keep the 12v battery on constant charge. You can probably do this with a CTEK, Accumate or Ring battery conditioning float charger, but you need to check first that this is okay with Mitsubishi. You will still need to drive the car distances at least once a month to cycle the 12-volt battery.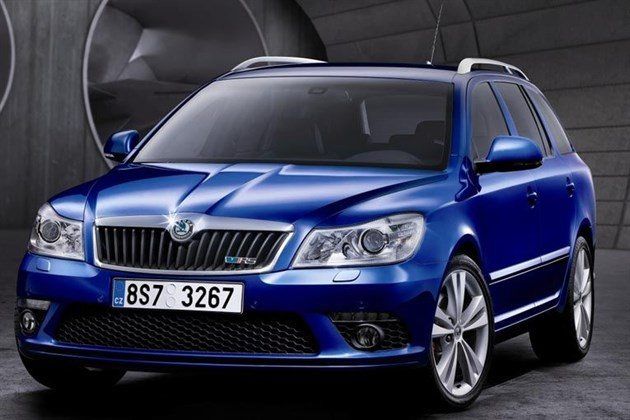 Chain reaction
I own a Skoda Octavia vRS estate, bought new at the beginning of 2012. Although the car is now 7 years old and has covered approximately 58,500 miles, it still meets all my needs in respect of space for the family, holiday luggage, etc. and has been 100% reliable to date. Plus, I really enjoy driving it and so I'm planning to hang on to it for a little longer yet. I've always 'looked after' the car; I have it serviced every year by the Skoda main dealer in Derby and have always followed your advice in respect of running it on branded super unleaded (such as BP Ultimate), always letting the turbo spool down after a motorway run, etc, etc. However, my question is whether there's anything else I should get done, or be planning to have done in future, in the interests of the car's longevity?
JR, via email
Well, this has the EA888 engine with a timing chain. The chains were of very variable quality due to typical VAG cost cutting. The engines could also develop a piston ring problem leading to heavy oil consumption. And because they were DI engines they were vulnerable to coking their inlet valves. You might have helped prevent the last problem by sticking to Super. And if you have been keeping the oil clean you will have helped with the first two.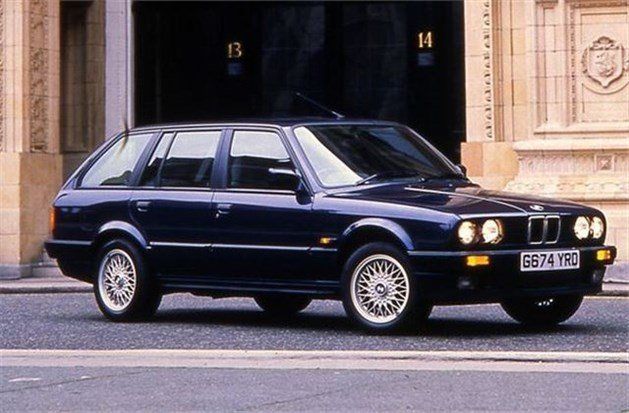 Touring car rater
 I have a 1990 BMW 318i Touring first registered in the UK in 1991. It has FSH with one owner from new, 118,000 miles on the clock, undamaged bodywork and no visible rust. I have been approached by several strangers asking if I wished to sell it, so it seems to have an unexpected attraction for some people. If I do decide to sell it can you suggest the best way to tap into this market please?
JS, via email
Presuming a 1990 E30: https://classics.honestjohn.co.uk/reviews/bmw/3-series-e30/ Either a classic car auction such as Historics.co.uk / or our own Classics Advertising: https://classics.honestjohn.co.uk/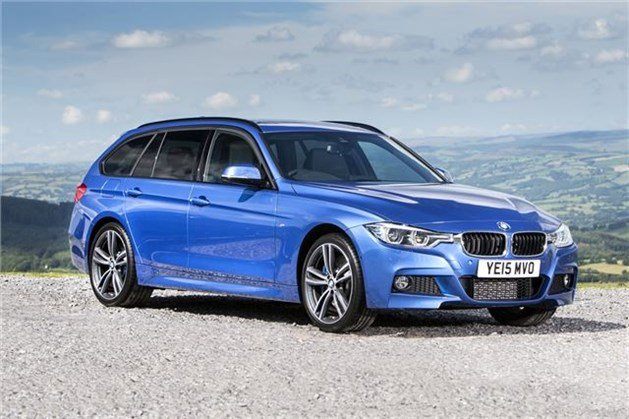 Fuel unto himself
I would like to buy a pre-reg delivery mileage BMW 335D XDrive Touring. I have noted low mileage may cause DPF issues. I use my car 5 times a week and do 20 miles to and from work, of which 14 miles is at 70 mph and 4 miles at 50 mph, and 2 miles in town without traffic. I will also do 3k-4k in a week across the EU once a year. My dealer says I should get a petrol, but I prefer the way a diesel drives. I will keep the car for 4-5 years. However, I do not want to incur any DPF issues 
JL. via email
You should get petrol. You won't get a lot of passive regeneration on your daily drive.  If pre-reg on an 18 reg then this will be EU6c, not the latest EU6d (Temp) WLTP and this will have implications for eventual resale. Diesels are taking a massive hit in value so a big discount upfront may not be enough to make up for this later down the road.
Banged up 
3 years ago my son purchased a brand-new Vauxhall Astra 1.4T SRi hatchback. Just before Christmas 2018 he hit some black ice on a roundabout and crashed, into the safety railings. His insurance company has written his Astra off. A settlement figure has been agreed and everything has been finalised. The insurance company told my son that if he purchased another car, he would have to contact them and pay a 'change of vehicle' fee to put his new car on cover. His Astra insurance policy cost £1,200 and has 11-months left to run. Last Saturday my son bought himself a 2016 Ford Fiesta 1.0 Zetec-S Ecoboost. He has just contacted his insurer and they want £460 to transfer his Fiesta onto his existing insurance policy. This seems rather steep to me and suggests the insurance company is using the 'change of vehicle' request as an opportunity to recover some costs. Maybe they are entitled to do that? I expected the Fiesta to be a cheaper car to insure than the Astra SRi. I didn't expect my son's recent accident to significantly affect his insurance premium until renewal. Does the £460 'change of vehicle' fee seem reasonable to you, or are we being taken for a ride?

MV, Thatcham
What can happen in the event of a write-off is that the existing policy is terminated. You insure a car. You write it off. The insurer pays out. That's it. Start again. But in this case, the claim has lost him his No Claims Discount that had brought the premium down to £1,200. So now he's starting again without the NCD and that's why it has gone up so much despite a car in a lower insurance group.
Click back to Honest John's Motoring Agonies 23-03-2019 Part 1
Comments
Author

Honest John
Latest