Honest John's Motoring Agony Column 16-03-2019 Part 1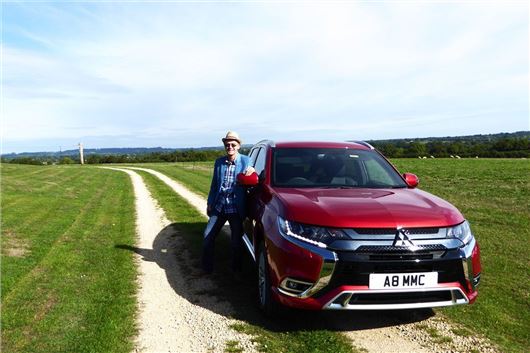 Published 16 March 2019
This week's motoring miscellany involves steam cars, undercarriages, autonomous anxiety and in Part 2 builder's van bans, ground zero, automatic uncertainty and Peugeots pretending to be Vauxhalls. 
As usual, emails to Honest John should be addressed to: letters@honestjohn.co.uk  Please try to keep them as short as possible.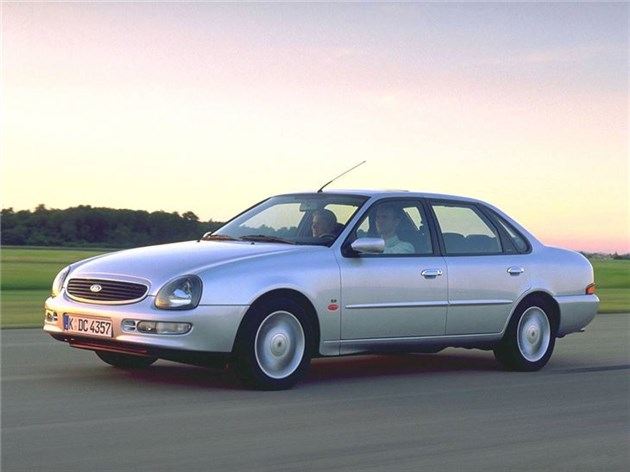 Blowing off
I have a 1997 Ford Scorpio 2.3 16v Ultima. A cracked inlet composite manifold is a common problem with this model and an earlier water leak was found to have been the cause. Visual signs of that leak were obvious as anti-freeze residue could clearly be seen on the area around the manifold. It was replaced and the leak stopped. Now another loss of coolant has started, necessitating small top-ups of coolant every 3 or 4 days. There is no sign of anti-freeze residue anywhere around the engine bay and I am mystified as to where the leak is; possibly in the heating system somewhere? Grateful for any advice.
AB, via email 
If you're lucky, it might be nothing more than an airlock blowing coolant out of the pressure cap of the expansion tank. Try purging it following the suggestions here: /faq/cooling-system-airlocks/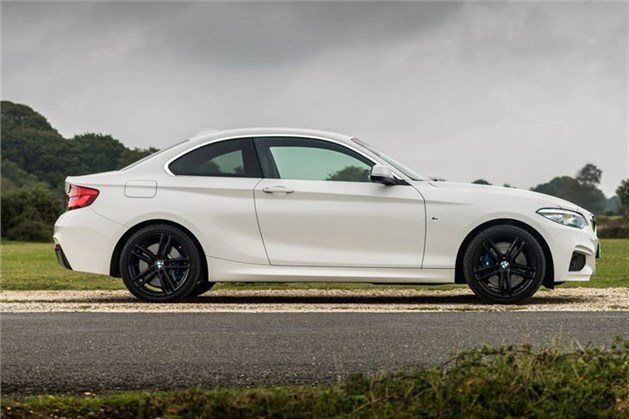 Tyre consequences
I noted with great interest your advice for GR to fit 16-inch wheels and Michelin Cross Climate 205/60 tyres to his 2012 BMW 320d coupe. My BMW M235i came with 18-inch wheels fitted with 235/40 front 245/35 rear from new without any other size choices. I loathe  low-profile tyres. I cannot for the life of me see any point at all of such damage-prone, poor riding, excessive road noise items. As my car is now three years old I would like to replace them with 16-inch diameter wheels, if these will fit around the standard brake callipers, with 235/60 profile Cross Climate tyres all round. Is this possible, or advisable? I intend to keep my car for many years to come (the 6-cylinder N55 engine is a peach), so the detrimental effect on the future value is of little consequence.

JM, Tywyn, Gwynedd
The trouble is, with the power and torque your 235i puts down, a switch to 16-inch wheels with narrower tyres might not be a good idea and you certainly need to get the approval of your insurer before doing it. Not really a problem with the less powerful 320d I recommended them for. A 320d ED comes with 16s as standard.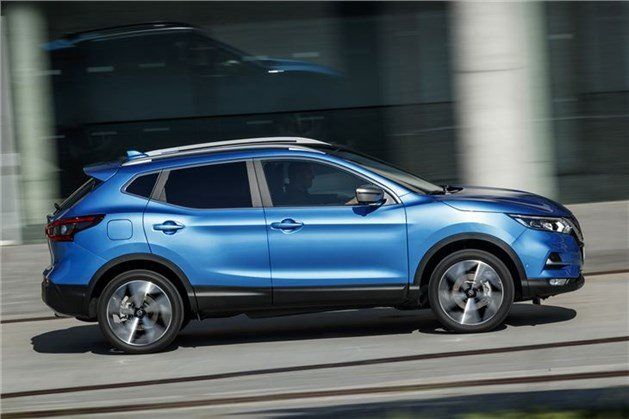 Nervous brake-down
My son has a new Qashqai with manual transmission (3 weeks old) and on the motorway this week had a problem with the cruise control. It was set at 70mph and, as traffic slowed in front, he applied the brake but the cruise control did not disengage. He ended up causing damage to another car and some scrape damage to his own. The cruise control was still active on the hard shoulder. Can you help? Have you had any reports of problems with cruise control? Also, on the same journey, as he tried to join the motorway with the road completely clear in front, the car automatically did an emergency stop. The car is being repaired this week and then Nissan will test the cruise control. Any advice for him? 
KP, Walsall 
That's alarming. Normally, even if cruise control does not disengage, the car will still stop on the brakes. But if this one has autonomous emergency braking, it appears that it did not work when it should have (when he had the crash), but did work spuriously when something blowing across the front of the car triggered it. (Maybe a crisp packet. Maybe a low-flying bird.) I'm currently running a new Peugeot 3008 with 'active cruise control' but it appears to have been disconnected. I think you might be able to hold the supplying dealer liable on the basis of your evidence.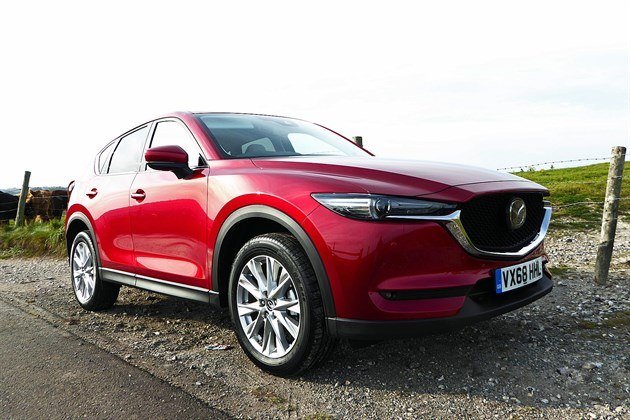 …..at last….
I am about to replace my 5-year old Freelander 2, and top of my shortlist is the Mazda CX-5. With the current climate moving against diesel, I am keen to buy the 2.0 petrol automatic. However, most reviewers tend to dismiss this engine and suggest the 2.2 diesel is the best choice. My annual mileage is under 10,000 and I intend to keep the vehicle at least 5 years. Your advice please.
SP, via email
I had been trying to persuade Mazda to import the CX-5 2.0i Skyactiv G 165 with 6-speed torque converter auto to the UK for years. Now they have finally done it: /road-tests/mazda/mazda-cx-5-20i-petrol-automatic-2019-road-test/ Bit late, though, because the new Honda CR-V hybrid is much better: /road-tests/honda/honda-cr-v-hybrid-2019-road-test/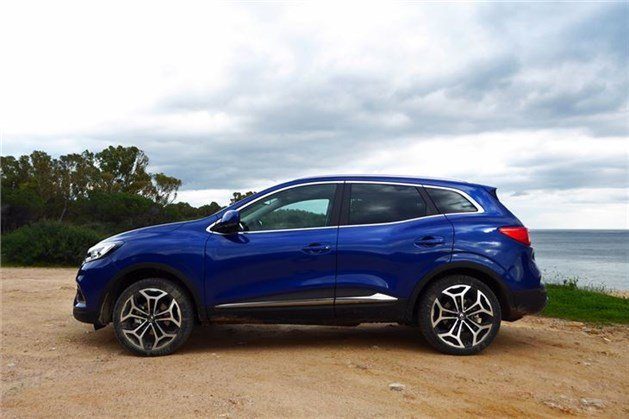 The right shift?
What do you think of the new 1,332cc 160PS engine and the new DCT automatic gearbox in the Qashqai? I believe it is a 7DCT300, which is made by a different company from the VW DSGs.
MG, via email
It's a Renault EDC transmission ('Efficient Dual Clutch"). Tested here in the Kadjar /road-tests/renault/renault-kadjar-ii-2019-range-road-tes/ The transmission is made by JATCO.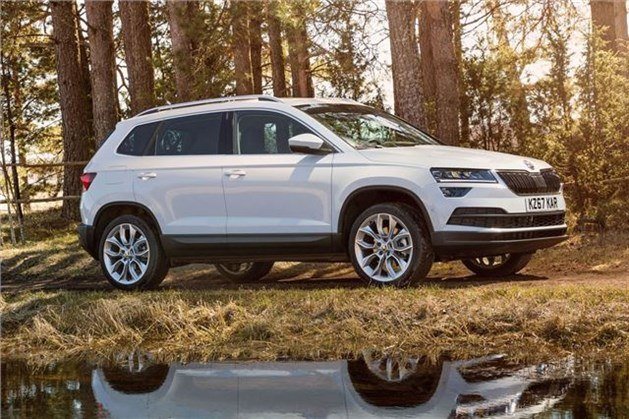 Hopping mad 
I have recently bought a new Skoda Karoq 1.5TSI Evo. I have trouble driving it smoothly at low speed in 1st gear as it tends to kangaroo hop until I accelerate away. I also notice that as you lift the clutch the revs increase without the accelerator being touched, which I am told is a driver aid. I beg to differ, although I don't think this contributes to the problem. Would you have an explanation?
PH, via email
This seems to be a problem with the VAG 1.5TSI Miller cycle engine. Quite a lot of complaints about it. I guess VAG's reasoning will be to ensure more complete combustion of the fuel to cut emissions. It might help to switch to Super that gives a better burn than Premium unleaded. VAG has admitted the problem and the company is working on a fix: /news/owning-1/2019-01/volkswagen-acknowledges-problem-with-15-tsi-evo-engine/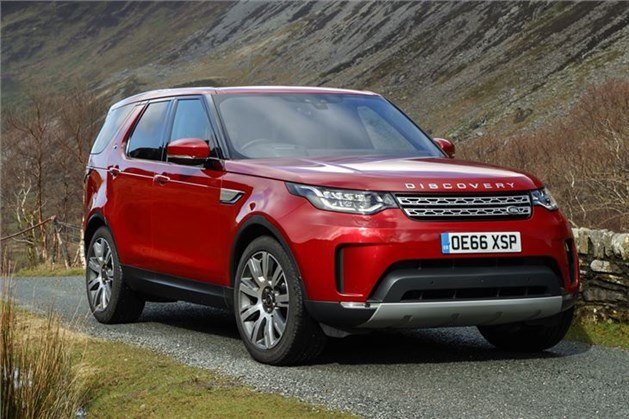 Rejection slip
I asked about either a used XC90 2 years old or latest Discovery. I'm not keen on a KIA Sorento or Hyundai Santa Fe that you recommended instead because of their 7 and 5-year warranties.
RP, via email
In that case, here are the problem areas you face: /carbycar/land-rover/discovery-2017/good/ and /carbycar/volvo/xc90-2015/good/
Who does what?
having read your advice over many years (I bought my first Yaris when you wrote that your Mum had one) I am amazed at your wealth of knowledge; my wife says you have a team but I remember you writing many years ago that it was just you. I watch your colleague who does the test videos but apart from him and his technical team, who is right, me or the boss? Thank you for all the articles over the years and may you never retire 
PC, via email 
I answer all the Telegraph questions and always have apart from a brief period of a year or so when the Telegraph involved a few others. Emailed questions are then used for the column in the Telegraph and my two columns at http://www.honestjohn.co.uk / (eg: /news/honest-johns-motoring-agony-column/2018-12/honest-johns-motoring-agony-column-29-12-2018-part-1/) For Ask at http://www.honestjohn.co.uk, I get help of help from the team and we have a mechanic and an insurance guy for specific areas, but I still answer between 60 and 100 in total every single day.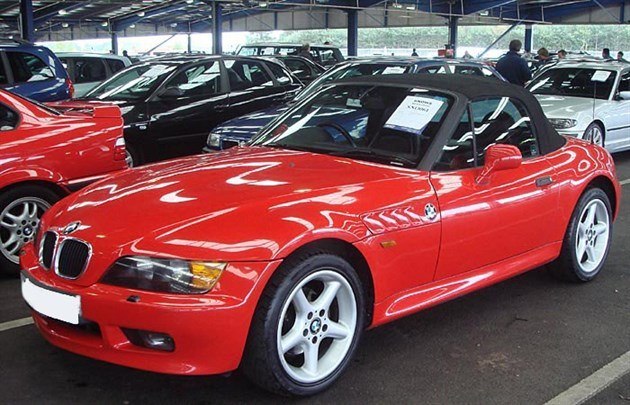 Aye to Z?
I've got the chance to buy a 20-year old BMW Z3 2.8 litre with only 20,500 miles: absolutely genuine, proven by all MoTs. The car looks immaculate inside and out. It has obviously spent a lot of its life in a dry garage. I would be the 4th owner. However, the service history is poor: there's a 12-year gap under the second owner when about 6,000 miles were clocked up. In the absence of any service information for this 12-year period, is there any way that I could find out if the car has suffered during this term of possible neglect? Any tests that would show engine condition, etc? What would you advise? Is it worth the risk for a price of £8,000?
NB, via email
Yes, an engine specialist can perform compression tests. £8,000 is a high price, but not for a nearly perfect Z3 2.8 that, though really just a good-looking 2-seater roadster and not a proper 'sports car', should nevertheless continue to appreciate.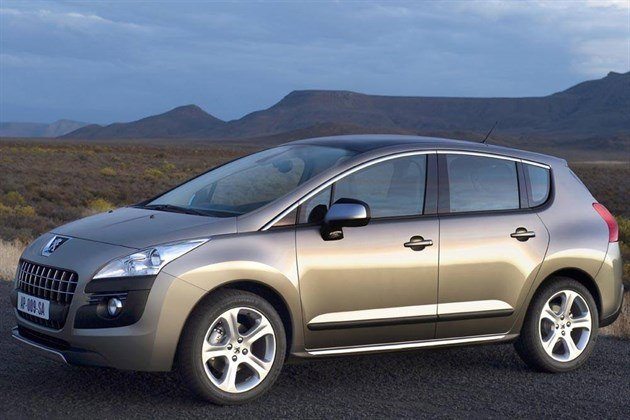 Robot wars
I own a 2013 Peugeot 3008 automatic and last January the clutch and flywheel were replaced by my local main dealer as the clutch had failed to respond every time. Afterwards, I found that on going up a steep hill the gears rapidly shifted up to 6th. Using the "down" paddle had no or a delayed effect. So I returned the car to the dealer and was told that, as the gearbox control software had to be reset, it would misbehave for a few weeks whilst it relearned my driving technique. This I had to accept at the time but was later puzzled how it wasn't the case with a new car. I only use the car occasionally and I have covered less than 4,000 miles since the incident. As it is still misbehaving occasionally, can you please confirm that this is what I should expect to happen.  
AW, via email
This is not an automatic. It is a robotised manual. A system of sensors and motors controlled by an actuator emulate a human driver changing gear. Always a cheap solution. Never a very satisfactory one. Prone to problems as they age. Might settle down. The way you drive now might be different from the way you drove when you bought the car.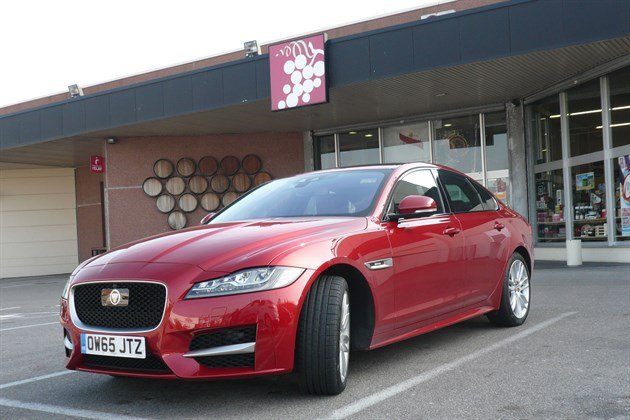 Tax bill 
I am due to retire soon and my company provided Jaguar XF saloon will be sold at auction in March. Could you give me an indication of how much it be likely to sell for and whether you consider it would be a good buy. I will only be covering circa 5,000 miles per year mainly short local journeys. Car details: Jaguar XF Portfolio Saloon 2.0d 163ps automatic. Registered 1-12-17. Current mileage 8,300. Supplied with many factory-fitted options with a list price new £46,500.
NB, via email
The Ingenium diesel has proven itself not to like repeated short runs from cold, though it's much better in longitudinal installations as in the XE, XF and full-size Discovery than in transverse ones as in the Evoque, Disco Sport and E-Pace. This is where the car sits now: /used-prices/Jaguar/XF/2017/?q=2.0+Portfolio / If sold at auction you would have to beat the dealers, so between £18,500 and £20,000. Certainly don't pay more than that. And realise that, until the car is 6 years old, the £40k plus original price means the annual tax will be £450.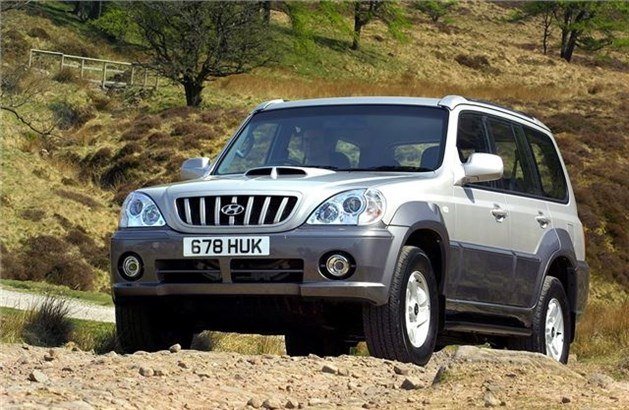 The long haul
I have a 13-year old Hyundai Terracan 3.0 diesel and regularly tow our 1,350kg MTPLN caravan, but am looking for a suitable replacement that will be a little more economical and eco-friendly. Do you have any suggestions?
JT, via email
Almost any 1.6 to 2.0 litre SUV will tug 1,350kg and, though diesels generally have more torque, it might make more sense to look at turbo petrols as well. KIA Sportages come with 7-year warranties. So do SsangYong Tivolis. Hyundai Tucsons have 5-year warranties. So why take the risk of something that only has the balance of a 3-year warranty?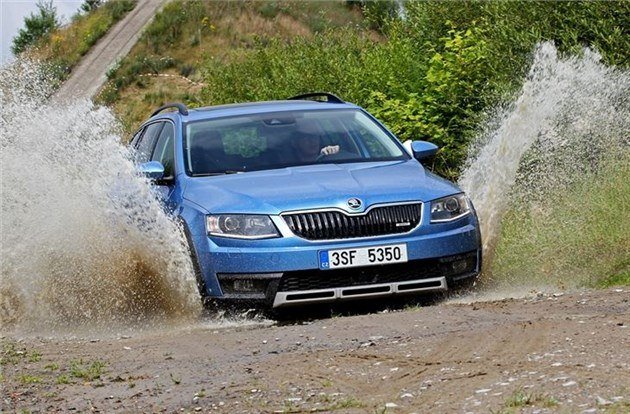 Scouts honour 
Any reasons why you don't recommend the Skoda Octavia Scout to those searching for an SUV? I'm on my second one now and if I had to change cars tomorrow, would buy the same again. Other than a Haldex clutch pump failure, it's been faultless. The current one is quicker to 60mph than my Mk2 Golf GTI 16v, yet is so much more economical (48+mpg on a decent run). It handles well, and off road is an eye opener. I took your advice and fitted Cross Climates all round. 30k miles later and they're still legal. The factory fitted Pirellis were goosed at 20k.
PG, via email
Because it isn't an SUV with a high seat height and that is what most people want from an SUV. It's merely a slightly raised 4WD estate. If looking for a 4WD estate, a SEAT Leon Xperience (/road-tests/seat/seat-leon-x-perience-2014-road-test/) and a Golf Alltrack (/road-tests/volkswagen/volkswagen-golf-alltrack-2015/) are the same thing, but better looking. I particularly liked the Golf Alltrack. Well done with those Cross Climates. Based on wear, I reckoned the set on the Honda HR-V I had (2WD only) would last maybe 25,000 miles.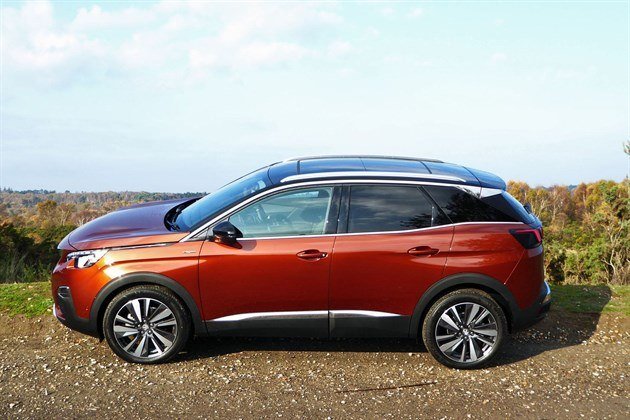 Listed building
I currently drive a 4-year old Citroen 1.6 eHDi that has just clocked over 60k. I am looking to update and have a list of specs and queries. I am a keen motorist and have young grandchildren to accommodate on some journeys. I prefer a medium sized car, not a big one: automatic or manual; 5 doors; At least 1.4 petrol or 1.6HDI; low emissions; good acceleration; cruise control; Small SUV (I live in a rural county with narrow country lanes and limited parking space at home); Normal tyres, not low profile with full size spare; good head room with easy door access front and back; good for long journeys; roomy boot or load space that can be flat packed; adequate storage in glove box, doors, etc; mirrors on both movable sun visors. Any ideas what may suit, I have trawled many models but nothing jumps out,

JC, via email
It's getting a bit old now, but a Peugeot, 2008 1.2 Puretech 130 (or 1.6HDI) 6-speed with Grip Control is probably your best bet. More expensive and bigger, a Peugeot 3008 is excellent and can now be had with a superb 8-speed torque converter automatic transmission.
High maintenance 
My 3-year old Skoda Octavia Scout with 44,000 miles has been excellent, but my dealer has advised that at the next service, due shortly, I should take up the optional extras it recommends, including a change of brake fluid, oil and filter changed in the all-wheel drive system, and an air conditioning system service, all at significant extra cost. I intend to keep the car for another year at least and whilst I have no issue with the desirability of the first two items at least, what I cannot understand is why these are 'advisory' extras and not part of the manufacturers standard maintenance regime for the vehicle. Surely, they either need to be done after three years or they don't?

MW, via email
The reason for not including in the standard service schedule is the cost. But two of these are essential. If you don't change the brake fluid, which is hygroscopic, then moisture in the fluid can corrode internal components of the ABS/ESP module. If you don't change the fluid and filter in the Haldex unit then that could fail very expensively. As for the a/c, if it's blowing cold, the refrigerant doesn't need replacing. The reason for the rise in cost of changing that (from around £60 to around £200) is the EC's insistence that R134a was replaced by R1234YF, which leaks, is more flammable, and comes from a single monopolistic supplier (Honeywell). How did that happen? (The EU Parliament is now starting to investigate sweetheart deals between lobbyists and EC commissioners.)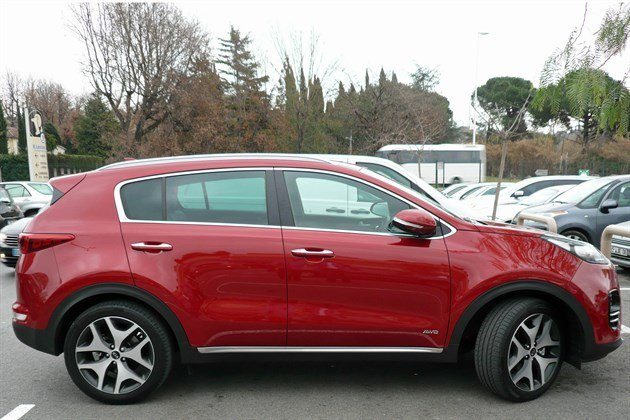 Man with a van 
As a caravanner, I have always known that, apart from the kerbside weight of a car, the torque was the next most important issue for consideration when thinking of a suitable car to pull my Senator Bailey Vermont Caravan which has an MTPLN of 1,340kg. So when I purchased my manual KIA Sportage 8 years ago I was pleased that the max torque for its 2.0 CRDi Diesel (2WD/4WD) was 305Nm at 1,800 – 2,500rpm. It has worked out well and my car pulls the caravan easily from a standing start or up a hill. However, I have started to suffer from cramp in my left leg, so I thought that I will have to change to an automatic and because of the problems with the proposed taxing of diesel cars in city centres, I may as well play it safe and opt for a petrol engine as well. Unfortunately, I am finding it very difficult to find an automatic  petrol car that has better torque than my existing brilliant diesel KIA. I would love to stick with KIA because of the exceptional 7-year warranty, but its 1.6T - GDI auto, only has a maximum torque of 265Nm at 1,500 – 4,500rpm. Apart from very expensive models, I have tried other similar type auto petrol engines in the £25,000 - £30,000 range, but none match my wonderful KIA Sportage. For example, the existing Toyota RAV4 2.0 litre auto petrol engine only has a torque of 196Nm at 4000rpm, whilst the new RAV4 2.5L Petrol Hybrid only has a torque of 221Nm at 4,400rpm. I am getting the same problem with other cars like the  Mitsubishi petrol/auto options. For example the Eclipse Cross 3 - 4 1.5 4WD CVT Automatic only has a torque of 250Nm at 1800-4500, whilst even the Outlander fails the test. Am I raising the bar unnecessarily high? 
ML, Norwich 
Turbo petrol engines generally don't have as much torque as diesels but, surprisingly, many of them develop their peak torque from lower rpm, as you have seen with the KIA Sportage 1.6T GDI. More torque at lower rpm is more relevant than peak torque when towing. You will probably find that the 1.6GDI's substantial 265Nm from 1,500rpm is more than the 2.0CRDI develops at 1,500rpm and has even more of an advantage at lower revs than this. 
Click to Honest John's Motoring Agony Column 16-03-2019 Part 2
Comments
Author

Honest John
Latest