Honest John's Motoring Agony Column 02-03-2019 Part 1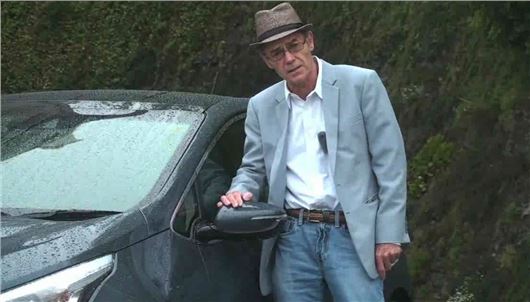 Published 01 March 2019
This week's direction of travel concerns crashcams, dud batteries, the simple life and in part 2 the long haul, fun in the sun a literary ambition and enough to keep you going well past lunchtime.
As usual, emails to Honest John should be addressed to: letters@honestjohn.co.uk  Please try to keep them as short as possible.
Protective
I have an email offer for either a Garmin dash cam 55 or the 65W version at 20% discount. Are these dash cams good? It is intended to fit them to a Kuga and a B-Max. Where would be the best place to fit them? I want to fit them for self-protection as we are both pensioners and possible targets for accident scammers.
CS, via email
Comprehensive section on crashcams here: https://kit.honestjohn.co.uk/category/dash-cams / How I install them is sucker to top-of-screen to the left of the interior mirror, where a folded-down sunvisor would conceal it and its position is not therefore an MoT failure because it doesn't impede forward vision. Run the cable over the sunvisor, then push it into the trim seal around the front edge of the door aperture down to footwell level. Then run the cable under the floormat to the accessory socket in the console. Excess spare cable can just sit under the floormat.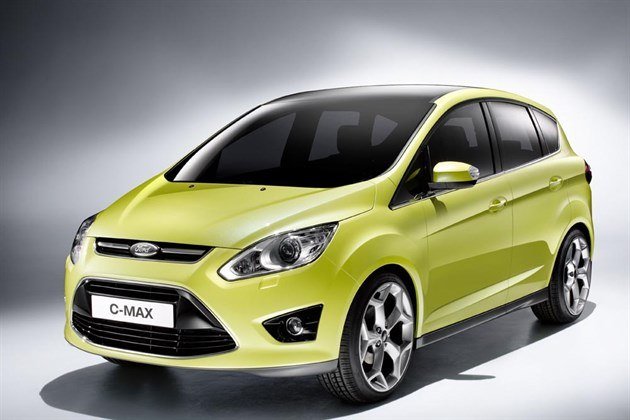 Assault on battery
I have had a 2010 Ford C-Max Titanium for 4 years  since September 2014. Mileage is 45,520. In March 2018 I had a new alternator fitted at a cost of £495. This new alternator failed on me in November 2018. It had only done 550 miles. The engine died on me as I was changing down a gear. I wasn't going fast and it was a scary experience, as the power steering became very difficult to control. However I called the AA and they got me back to the garage that fitted it. They had the car for a couple of days, and I was advised that the problem had been faulty wiring in the alternator. A new alternator was ordered and installed at no charge. Today I used the car (not for the first time) to collect my newspaper. As I came out of a side road to turn right across oncoming traffic the engine died on me again, and the alternator lit up. I was able to get the engine started, and got home slowly. I am obviously going to go back to the garage, but before I do, could there be any other problems that may be causing this?
AC, via email
Sometimes the reason for a total loss of electrics, and therefore the car simply stopping, is a loose or otherwise failing earth connection from the battery to the car body. Get that and the earth to the new alternator properly checked.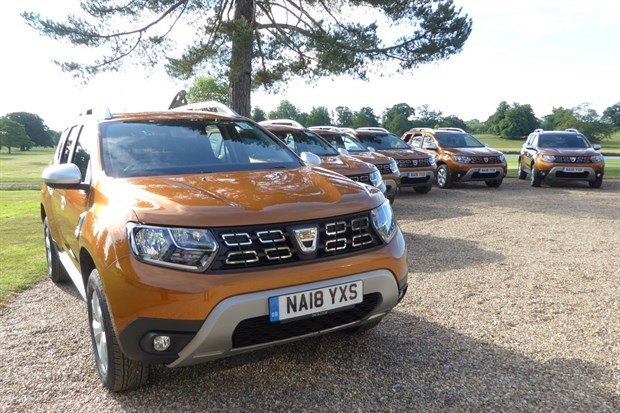 Ludgate Circus 
I appreciate I am a Dinosaur and a Luddite. But surely this condition reinforces my notion that motor-cars are unnecessarily complicated and loaded with gadgets and functions which are really superfluous. Dacias look increasingly tempting.
PD, Lyndhurst
Seriously consider a new Dacia Duster 1.3 TCe 130 Comfort. Has everything you need, including satnav. Plus a new 1,332cc engine shared with Mercedes that developed ample torque from 1,000rpm in 3rd. Cost £14,500 new. I drove the new Duster with its old engine here: /road-tests/dacia/dacia-duster-2018-road-test/ And the mush more expensive Renault Kadjar with the Duster's new engine here: /road-tests/renault/renault-kadjar-ii-2019-range-road-tes/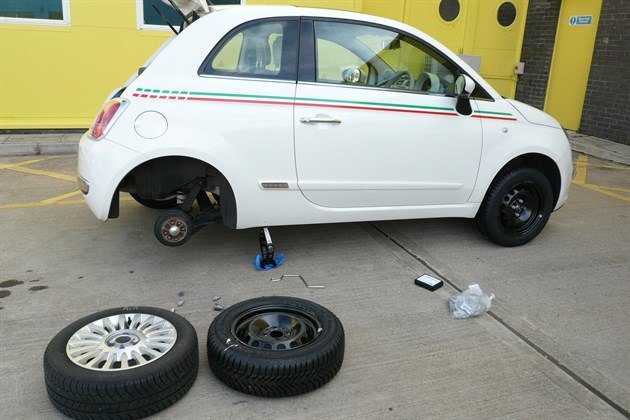 Sticking point
On picking up a puncture last week, we loosened the wheel nuts, jacked up the car and endeavoured to remove the wheel. This proved extremely difficult and was only achieved by belting the inside of the wheel with a sizeable piece of timber because it was found that the dissimilar metals of aluminium alloy and steel, had fused together. Rather than suffer the problem again, I have subsequently removed the other wheels (one was actually removed easily enough) and applied a liberal coat of grease. It occurs to me that the addition of a piece sheet polythene gasket, with holes cut for the studs, might be an even better solution. It may also be noted that we carry a 'spacesaver' spare wheel rather than having to rely upon the ridiculous injection of gunge to get you home. Even if it does work, and that itself is doubtful, the tyre has immediately been ruined: ask any tyre fitter.
JBF, via email
This had been covered many times before. Actually there is a much easier method of separating an alloy wheel from the hub it has fused to. You simply slacken the wheel bolts slightly, then lower the car back onto the ground and use the weight of the car to separate wheel and hub, giving the wheel a bit of a wrench with your hands if necessary. Before replacing the wheel, smear the hub with a thin coating of Copperease high temperature grease that puts a different metal into the electrolytic reaction between the hub and the wheel. The hopelessness of 'tyre repair kits' has also been well covered in the past. For example: /our-cars/mazda-6-22d-se-l-nav-auto/hj-gets-a-puncture/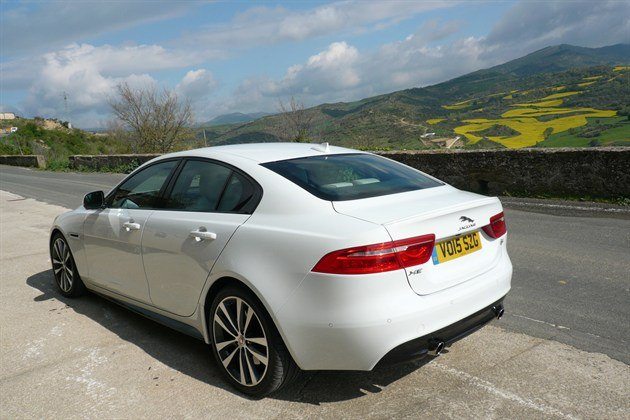 Personal matter 
I have a Jaguar XE on Personal Contract Hire and I'm looking to replace it in March, when the current contract finishes, with a medium sized petrol, automatic SUV. I'm attracted to the Jaguar E-Pace, Volvo XC40, Mercedes GLA, Mazda CX-5 and AUDI Q3. I wondered which of those, or alternatives, you would recommend and why? 
JC, Liversedge
In this order: Honda CR-V hybrid: /road-tests/honda/honda-cr-v-hybrid-2019-road-test/ ; Volvo XC40 T5: /road-tests/volvo/volvo-xc40-t5-2018-road-test/ ; Honda CR-V: /road-tests/honda/honda-cr-v-15-vtec-turbo-2018-road-test/ ; Mazda CX-5: /road-tests/mazda/mazda-cx-5-20i-petrol-automatic-2019-road-test/
Order in caught
I have just ordered a new Tiguan 1.5TSI EVO DSG to replace my 190HP TDi DSG, which I love for comfort and space. I've had a few issues with Mk2 Tiguans which my dealer has been excellent about, replacing a car as they've realised I've been extremely unlucky. I've opted for the petrol after years of diesels to avoid any DPF issues. But I'm worried as in your column you mention problems with the DSG. I thought the new DSG was much better? Can you clarify what problems I may be looking at?

MT, via email
VAG has a problem with its low torque 7-speed dry clutch DQ200 DSG that is generally fitted with engines under 2.0 litres and of which we have at least 100 reports of failures. Because of this, Kodiaq 1.4TSI and Tiguan 1.4TSI have been coming with the older, higher torque 6-speed dry clutch DQ250 and 1.5TSIs with either the DQ381 or DQ500 7-speed wet clutch DSG. Hard to get the truth out of VAG, but if your Tiguan 1.5TSI comes with the 6-speed wet clutch DQ250, the 7-speed wet clutch DQ381, or the 7-speed wet clutch DQ500 then you're okay. Best to get written into your purchase contract that your car will NOT come with the DQ200 7-speed dry clutch DSG or you will reject it and refuse to take delivery.
Crossed Ts
I'm thinking of replacing my 10-year old VW T5 Transporter with a new or nearly new T6. My T5 is a 5-cylinder 2.5TDI Shuttle: very reliable, but getting old. I've heard bad reports from some people about the latest models. I'm also thinking of a Discovery, about 2 years old.
JM, via email
Yes, plenty of reports of problems with the 2.0TDIs due to a badly designed EGR that breaks up introducing metallic particles to the oil: https://vans.honestjohn.co.uk/van-reviews/volkswagen/transporter-t6-2015/good/ Problems also with the Discovery 4 3.0TDV6 engine: /carbycar/land-rover/discovery-4-2009/good/ Great looking, practical, good to drive, but flawed build. Your best bet is probably a KIA Sorento with balance of confidence-inspiring 7-year warranty.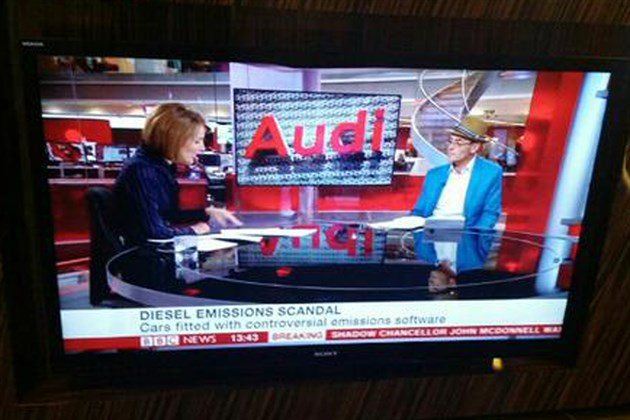 Mr Angry
Having read yet another comment slagging off those who have a joined a class action against VW for the emissions scandal, I have had enough and finally write to object about your stance. Not all people who have joined such class actions are 'money-grabbers'.  Our government, despite being prompted by the EU itself, steadfastly refused to act against VW for having knowingly sold thousands of illegal and toxic vehicles in the UK, thus contributing to the early deaths of many thousands of people. The first duty of a government is to protect the nation and its people, yet our government refused to stand up against VW. What example does this present to others, let alone why such a corporation should be let off the hook?  The only real alternative for citizens to take up the quest against VW was, and still is, to join the class action. You do such people a gross injustice describing them as money-grubbers. Your comments about cars are well founded but when it comes down matters of morality and ethics you should keep your opinions to yourself. Who do you think you are? Keep to the subject of cars. No doubt you will not have the guts to print this.  PS I intend to give any compensation to cancer charities.
SM, Bramham
You make a categorical statement of VW: "contributing to the early deaths of many thousands of people". Prove it. Prove that NOx from VW vehicles killed more people than NOx from buses, trucks, vans and other makes of diesel car. I don't like the penny-pinching cheapskate way VAG was run in the recent past any more than you do, but I certainly don't see why someone who bought a VW, whose VW was 'fixed', who has a warranty that if anything goes wrong with it as a consequence of the fix will be put right, and who has had no problems since the fix has any right at all to seek "financial compensation". Had VAG been fined by the UK government (as it was in Germany) and the money gone to the National Health, okay. That then helps everyone, even people who are suffering self-induced cancer from smoking cigarettes. But I strongly disapprove of anyone seeking personal financial gain for an extremely dubious reason such as this. The most effective way to complain about VWs is not to buy them. But that just doesn't happen. People still think "few things in life are as reliable as a Volkswagen."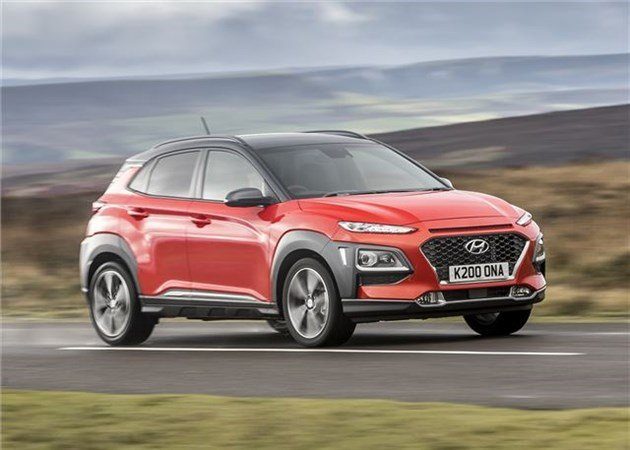 Just crossing over
I am looking to buy a small SUV automatic petrol car. Any advice?
I travel approximately 7,000 miles a year. What is your view of the Hyundai Kona? This at the moment looks very attractive and perfect size. I would be grateful for any advice.

LC. via email
Only the 177PS Kona 1.6TGDI AWD with 7-speed DCT and the Kona electric are 'automatic'. The KIA Sportage 1.6TGDI is a bit bigger than the Kona, has the same drivetrain and comes with a 7-year warranty. The slightly larger KIA alternative to the Kona electric is the eNiro. See: /road-tests/hyundai/hyundai-kona-electric-64kwh-2018-road-test/ and /road-tests/kia/kia-sportage-2016-range-road-test/ and: /road-tests/kia/kia-e-niro-2019-road-test/ Or you could go for a Honda HR-V: /road-tests/honda/honda-hr-v-2015-range-road-test/ Or a Mazda CX-3: /road-tests/mazda/mazda-cx-3-2019-road-test/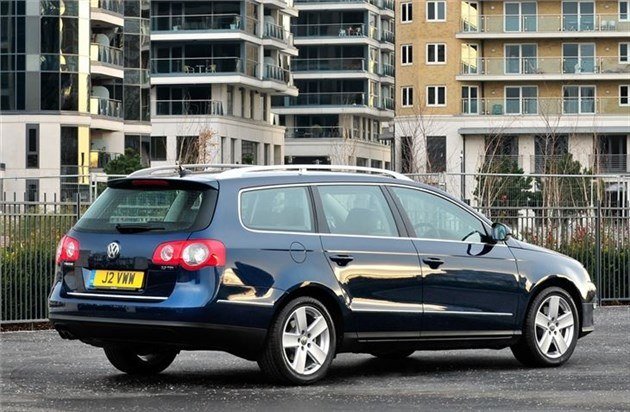 Maintaining the estatus quo 
I have a 2007 Passat 2.0TDI estate. with 6-speed DSG and 240,000 on the clock. I recently complained to my garage that a wheel bearing needs replacing (tongue in cheek). He smiled and said its entitled too at that mileage. It now runs as quietly as new. My main point is I've always changed the engine oil at 10,000 and ALWAYS had the DSG oil changed every 40,000 (at a VW garage as they have the equipment.) I also change down going downhill and let the weight of the car drive the engine. Someone told me it gave clutch facings a longer life and it obviously keeps brake wear down. I'm keeping this old beauty until the 'serious bang' occurs.

KH, Colsterworth
Sensible man. If only everyone else did the same as you they would have far fewer problems. But that would probably put me out of a job because then they'd have nothing to complain about.
Making ends meet
In several recent responses you have cautioned against spending more to repair a car than "it is worth". What a car is worth is not a precise figure and covers: What a dealer will give you for it; What a dealer will charge you for a similar car; What a car is worth to the present owner. An owner who is happy with his car may well be content to avoid dealer margin, increased depreciation, risks from an unknown car, and possible finance charges, and be content with higher annual maintenance charges.

TJ, Bath
That's true. But it still doesn't make a lot of financial sense to spend £1,000 a year on a car that is worth £500 and live with the constant threat of the car breaking down, which they tend to do at the most inconvenient times in the worst places. (I grew up with cheap, old, unreliable cars, mostly British, and service departments run by ex-sergeant majors. Never again.)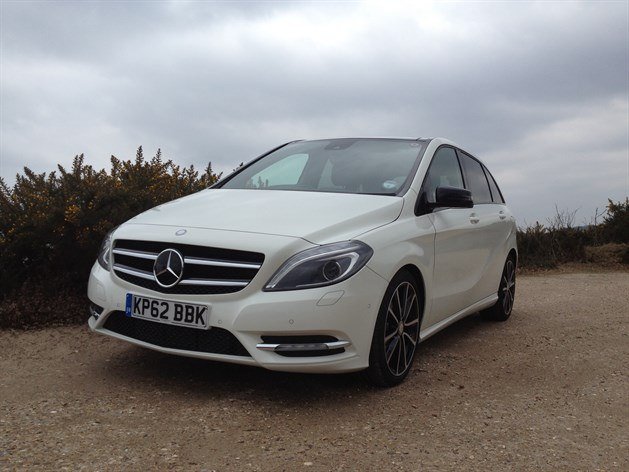 Pocket money Merc 
I have a 2013 Mercedes B200 with a diesel engine and autobox. I have had the car serviced by Mercedes since new. The service quotation this year at 51,000 miles from Mercedes was £790, which includes breakdown cover. I had the car serviced by my local garage for £275 with another £49 for Green Flag breakdown after a great deal of correspondence from the Mercedes after-sales manager. It seems reasonable that, whilst under warranty, do as the makers say; after that do what fits the pocket.
RR, via email
This transmission requires an oil and filter change every 4 years or 40k miles. This is an expensive job and if you neglect it the transmission will almost invariably fail: /carbycar/mercedes-benz/b-class-2012/good/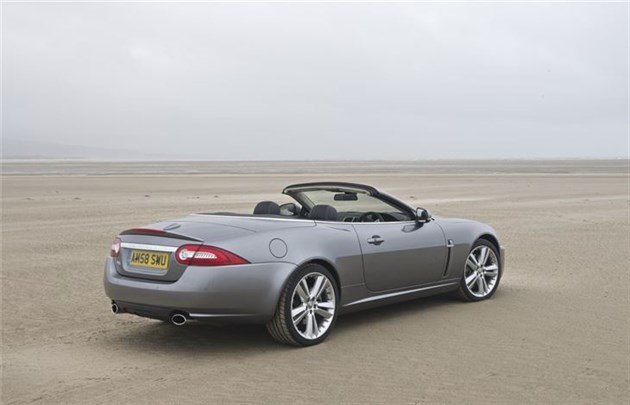 Lost course 
I have just lost my cherished 2008 Jaguar XKR (written off by a lorry). Any suggestions on a replacement. Aston Martins and F-Types are not options. I have £21,000 to spend
SP, via email
I'd go 2009/2010 XK 5.0 coupe or convertible: /cars-for-sale/search/Jaguar/XK/?l=KT13+8QH&p1=17000 / Easier to get on with everyday than the XKR. Convertibles dearer than coupes but better at holding their value.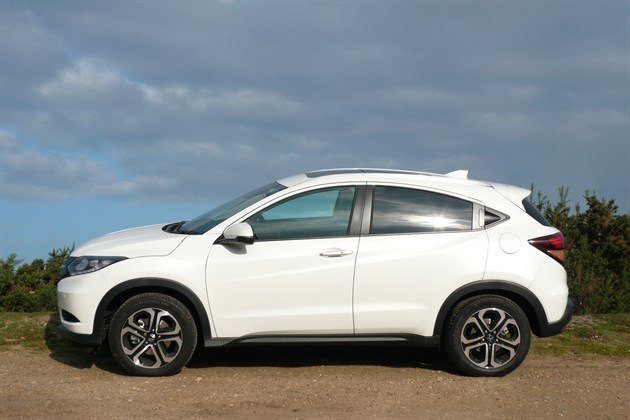 Practical makes perfect
I have a 2010 KIA Sportage Titan CRDI, 42,000 miles. I no longer tow a caravan and am looking to change to something smaller. My thoughts are petrol engine, automatic and the only 'extra': a rear camera. I want to get 'on' it rather than 'down' into it (I am 84) and I need good space to take garden rubbish to the tip. Any suggestions?
JB, via email
Honda HR-V 1.5iVTEC CVT-7. Outstandingly practical interior: /road-tests/honda/honda-hr-v-2015-range-road-test/ 
Excess Vaggage
VAG is a huge company, producing one of the World's premium car brands: Audi, and in its voracious quest for more profit chose to cheat its customers, endanger lives and damage the environment. Its fear of litigation and huge legal costs in the USA has meant that, without question, it has paid off the US Government and the consumer. However, it has refused to acknowledge any wrongdoing in Europe and pay compensation to its affected customers. I believe the issue is more complex because VAG deliberately set out to cheat its customers for its own greed. Its deceit was deliberate and targeted knowing that the results would be harmful to health and the environment. Franchised dealers that charge exorbitant service fees don't seem to have any sympathy with the customer. My local dealer called to ask when I would be visiting to consider a new Audi and was taken aback when I suggested that I didn't like the way VAG had cheated its customers and I was sure there were other more trustworthy manufacturers that I could turn to. His response was "When all this comes out in the wash, you'll find that most manufacturers have done similar things." My response was "But they don't interest me, I'm an Audi driver." You also seem to forget the effect that the so called "cheat device" had on the value of VAG vehicles.
PN, Bingley
The situation was different in the US because it was the result of VAG penny-pinching over a diesel emissions system that would meet the USA's more stringent NOx emissions standards. VAG was fined an enormous amount by the German government. Ours seems to have been powerless to do this. Winterkorn seems to be on the run. Stadler is/was in prison. The values of used VAG cars have not plummeted. People still think "few things in life are as reliable as a Volkswagen." I cannot make stupid people sensible. If they don't want to buy a VAG car, like you, don't buy one. But actually sales of VAG cars are up. 
Click to Honest John's Motoring Agony Column 02-03-2019 Part 2
Comments
Author

Honest John
Latest