Honest John's Motoring Agony Column 16-02-2019 Part 1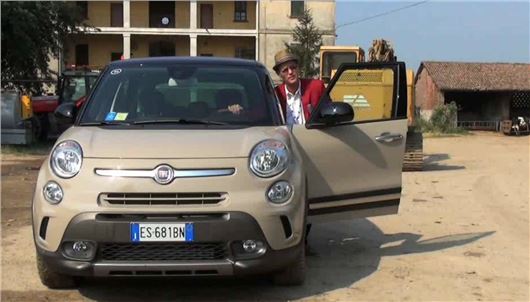 Published 15 February 2019
This week's consultation covers oil contamination, aired grievances, making allowances, and in Part 2 Japanese Jaguars, bodged repairs, a dash crash and much more.
As usual, emails to Honest John should be addressed to: letters@honestjohn.co.uk  Please try to keep them as short as possible.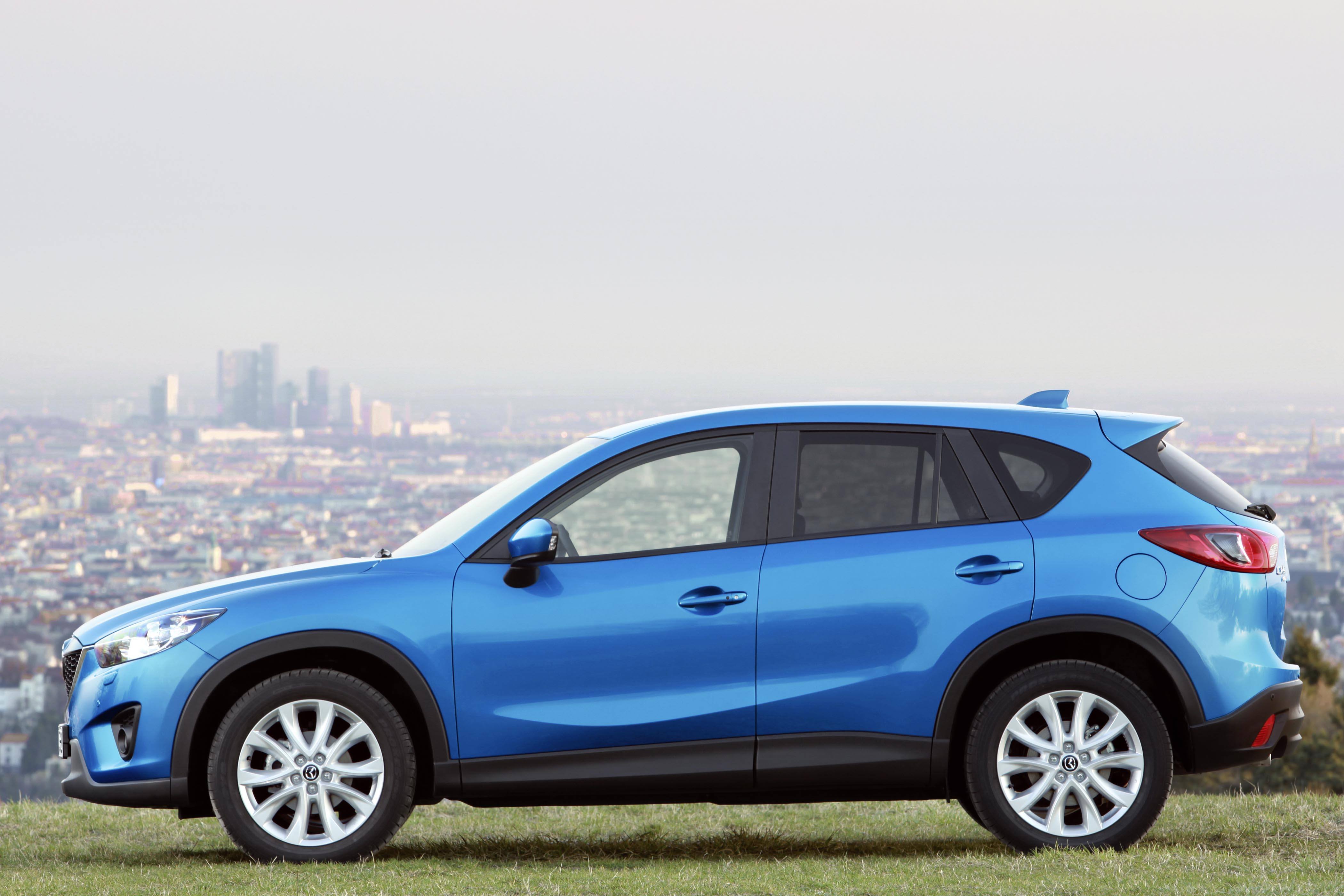 The regeneration game 
I recently purchased a 2015 Mazda CX-5 2.2 diesel with 70k on the clock. For six weeks, no problem, then it lost power and warning lights came up. Reason given by dealer "Diesel getting in oil". Looking on the Internet, you have answered queries regarding this problem previously. Is it a re-occurring problem and does it cause permanent damage?

AC, Cardiff
This is caused by the driver switching off the engine while the DPF is actively regenerating. The diesel post-injected via the engine to fire off the DPF then sinks into the sump. No manufacturer installs a light to warn that the diesel DPF is actively regenerating because that would warn short-run drivers of the inconvenience of having to keep the engine running by driving another 5-10 miles to ensure active regeneration is completed.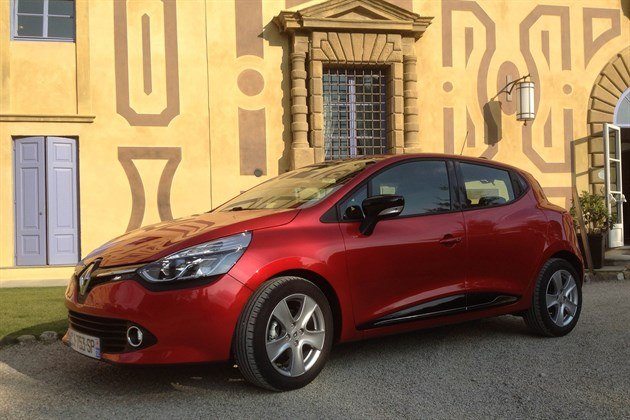 Hot air
I bought a 2013/63 Renault Clio Dynamique MediaNav in May 2016 from my local Renault dealer (now closed). The 4-year warranty expired in November 2017. In May 2018, I realised the aircon wasn't working (I had no need of it during the winter). I took it to 2 local garages who quoted between £500 and £800. I was shocked, so rang Renault to complain. They said to have it tested at a Renault dealer in order to have the fault properly diagnosed. The upshot is a manufacturing defect. Renault offered me 45% of the repair cost, which I initially (verbally) accepted. However, the part required took 4 months to come - through that long hot summer. I became more and more frustrated and angry and once the repair was completed, decided to apply for the full cost through Small Claims. Now Renault has responded with lots of legal jargon dismissing my claim. I have to decide if I want mediation. So my point is yes, the Clio was outside the warranty but, as it was a manufacturing defect that may have occurred, but not been noticed, inside the 4 years, surely Renault is liable? Is it worth me pursuing or shall I just give up? I wrote to them 3 times and had no answers: typical big company treating small people with contempt? They have lawyers. I have no one.
FH, via email
To keep a/c working you have to run it right through the winter because the lubricants are suspended in the refrigerant gas and if it isn't used regularly the seals dry out and the gas escapes. But if Renault admitted a problem and offered you 45%, that's fair enough on a 5-year old car that had not been maintained properly. You could fight on if you want to but I don't think you have a strong case and if you lose you could be held liable for Renault's court and legal costs as well as your own.
Rev limits
I am starting a new job on 10th of next month and returning my company car. This means I have to decide whether to take a company car or use a car allowance. In my new job I will mainly be taking the train to London, so only need a car every so often (probably doing around 12,000 miles pa). If I was to take the allowance (which is £6k for the year), I am wondering what would be the best option, and could it possibly be a hybrid? I am thinking I would like something that is as cost effective as possible, but also meets company standards of being less than 5-years old and presentable, and also which I enjoy and is a good drive. If you could give me any advice on what would be best to do and what you would recommend that would be greatly appreciated.
ME, via email 
We've got this: /company-car-tax-explained/ The car allowance is taxable and there are rules about what you can claim per mile without incurring tax. You need to talk to an accountant about that, because, if you aren't doing the necessary business miles, most of the allowance could be taxed.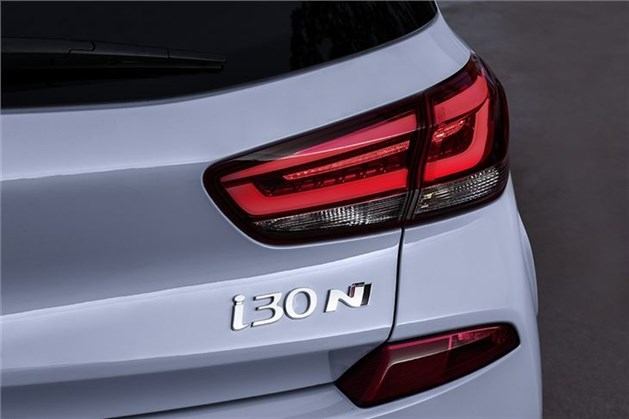 Peaky blinders
In your reply to DM on 1st December you refer to brake lights dazzling drivers behind when stationary. Like you I always try and avoid this.  Earlier this year I bought  a top of the range Hyundai i30 Turbo, (manual gearbox) a really delightful car to drive. Among its many gadgets it has what Hyundai calls Auto Hold. Like Stop/Start, this is optional and needs to be switched on manually after the ignition is turned on. Once the car has been stopped on the foot-brake Auto Hold holds the car from rolling forward or back when the foot-brake is released and until a gear is engaged and the clutch released to drive away. No need to use the electric hand brake. All the time Auto Hold is engaged and the car stationary the brake lights remain on. However if one uses the electric parking brake the brake lights are off, so long as the foot-brake is not held down. Something to bear in mind for those not aware. Having owned BMWs for some thirty years previously I appreciate what a really good car this i30 is.
GR, Guildford
Same on a Honda HR-V. It's a voyage of discovery. My current loaner is a Peugeot 3008 1.5HDI 8-speed auto. No brake hold on that; only a 'P' button on the gear selector. If 'P' is selected at traffic lights, etc. the car is held in Park and the stop/start switches off the engine. No brake lights. The selector then needs to be triggered with a foot on the brake to disengage 'Park', engage 'D1' and drive off again. Works well.
Carpetblagger
I love your articles and thank you for all your advice. Regarding cars standing for long periods and getting flat spots on tyres, I had a RR Shadow as a company car and it suffered badly from that tyre problem, probably due to its weight and, I think, nylon cased tyres. A friend suggested a few strips of carpet on the concrete floor which made a great improvement. Now retired, I have had an MGB roadster for twenty years, used only in the summer months for classic shows. When my neighbour had new carpets, I took the old ones and cut one-foot wide strips. The MG stands on four layers and it has helped avoid the flat-spotting problem. Hope this helps. Very best wishes.
GH, via email
That's a good tip. Thank you.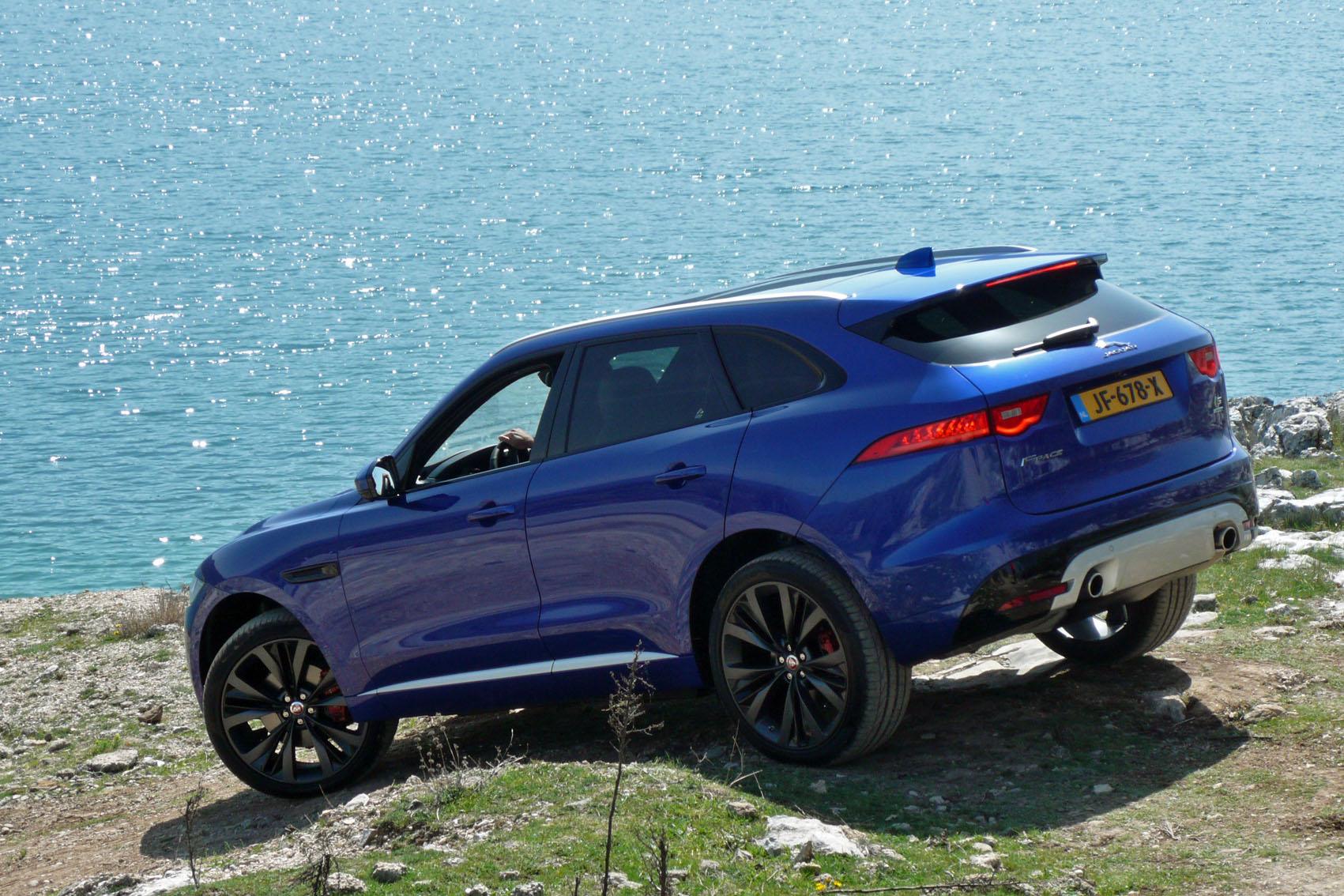 Uneven pace
I have a March 2017 Jaguar F-Pace 3.0S AWD with 23k miles on the original Continental Contisport Contact 255/50 R20 WXL tyres. Very uneven wear is now detected; and I am particular in keeping them all to the recommended 34psi. I use Tyrepal as well as the Jaguar in-built TPMS. My local village garage advised against swopping front and rear as it would affect the steering due to the uneven wear. I had planned to replace all 4 with Cross Climates if I could get them in the size; but suspect Cross Climates just for the rears needed now would not be a good idea. Appreciate any advice as to why the rears have worn so unevenly, and anything I can do for the future replacements to gain better more even wear.
PP, via email
I strongly advise you not to fit all weather tyres or cold weather tyres just to one axle. If your F-Pace is 4WD you also need to equalise the tyre wear or the unequal wear will damage the AWD system. So swap rears to fronts same side to even out the wear, then replace all four at the same time.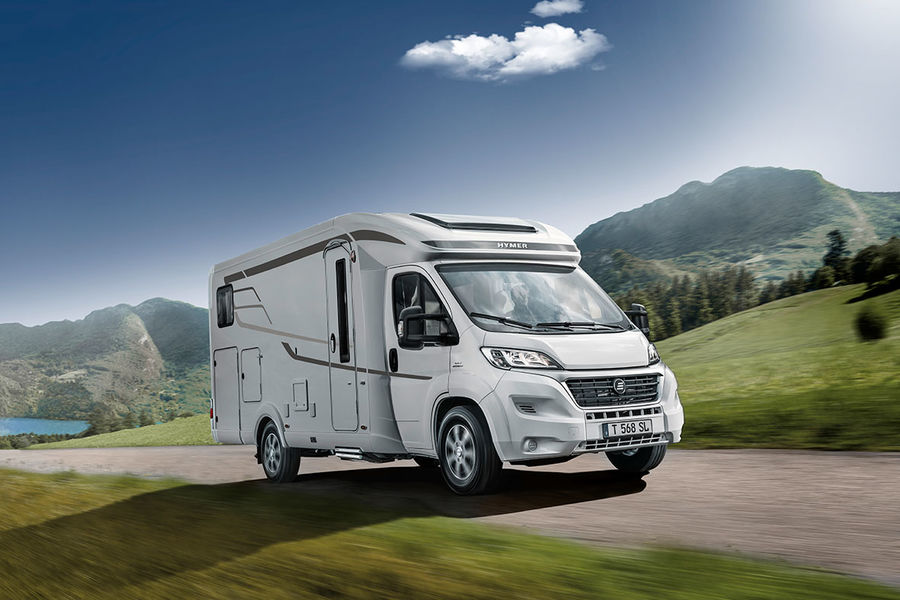 Ducs of hazard
I've had a German FIAT Ducato-based campervan for almost two years. After one year I had an oil and filter change, although this wasn't necessary according to the schedule. It's now due its first 'official' service and the FIAT Professional dealer tells me that I should also change the brake fluid. It's done 20k miles, mostly long stretches. They are quoting £595. This seems a lot. A recommended local garage will do it for £345. The warranty expires after the service (it's only two years on mine) and I worry that, if it's not been serviced by a FIAT garage, FIAT may not be sympathetic to contributing to a problem in the next year or so. It's got a 'Comfortmatic' gearbox, by the way. 
FW, via email 
Is that £595 for the service and brake fluid change or just for the service? It does need a brake fluid change because brake fluid is hygroscopic (absorbs moisture from the atmosphere) and moisture in brake fluid corrodes the internal parts of the ABS module. I'd pay the extra just in case something happens in the next few years.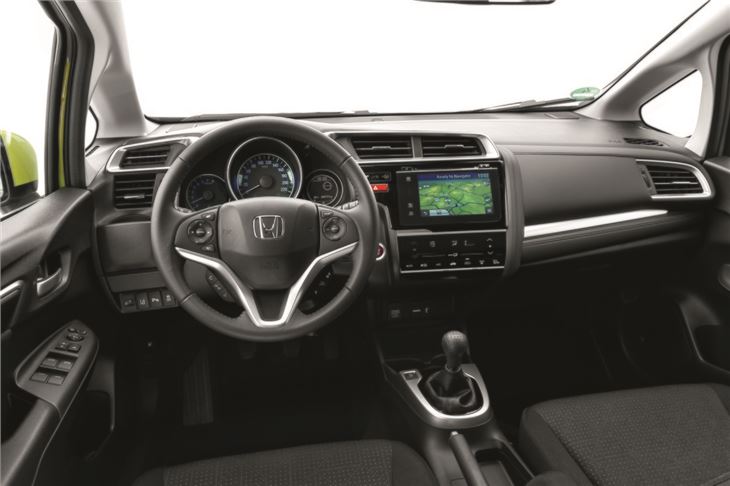 Hope dashed
I have 2017 Honda Jazz that has developed annoying rattle from the area of the dashboard. It has only done 6,500 miles. The dealer confirms the rattle but can't fix anything obvious without removing the dash. Any suggestions what may be cause? The rattle only starts when warmed up and louder on uneven surfaces. Reluctant to go ahead with dashboard removal since I am concerned refitting will be difficult. This has left me feeling very disappointed with the Jazz in view of your glowing reports.
AB, via email
I don't know what that is. Our Thai model Jazz is a 2010 and has done 170,000 kilometres. Still running beautifully. But the biggest job on it was failure of the a/c matrix that necessitated dashboard remova, which was a 2-day job (cheap labour in Thailand). So better to try to work out what it is and fix it rather then get involved in dismantling. Could someone have dropped something through any of the vent grilles? 2-year old kids can do things like that.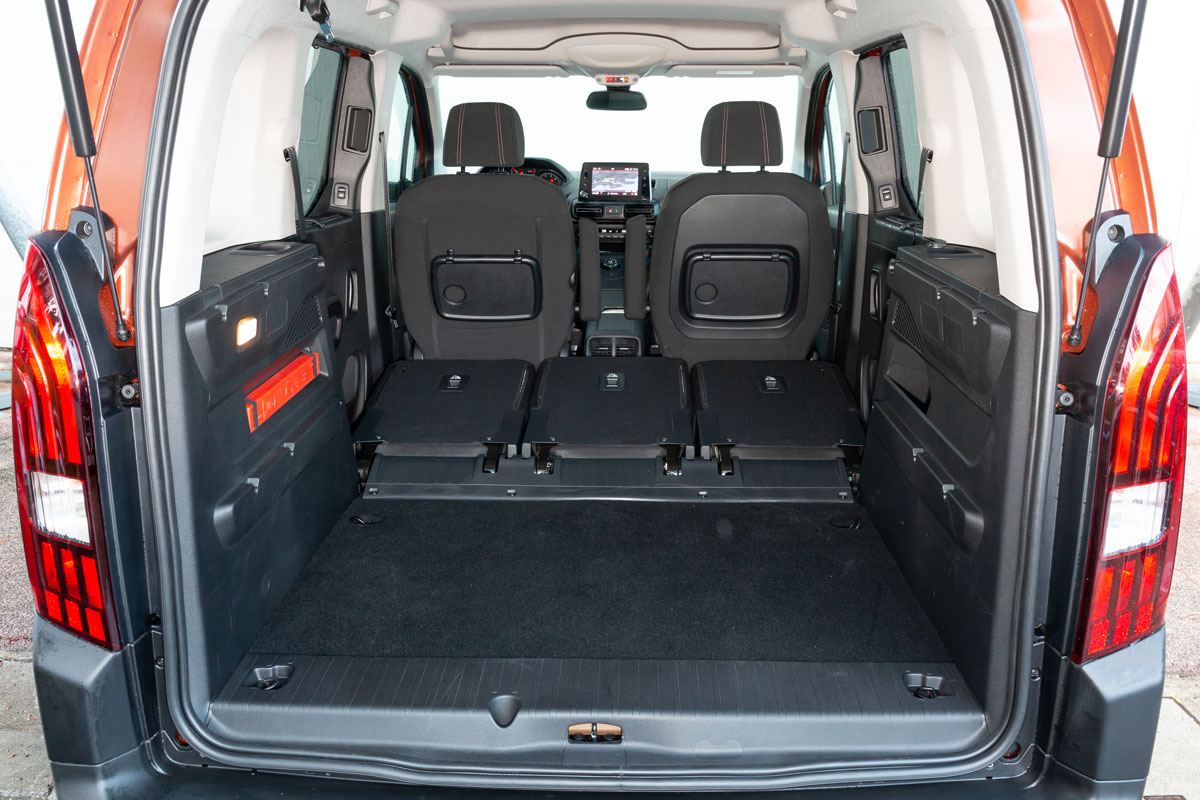 Bicycles; made for two
My wife and I are keen cyclists and like to take our 2 bikes away on holidays in the UK. At the moment, we transport the bikes laid flat in my wife's 4x4, with the front wheels removed, the load cover removed, seats moved forward and luggage stuffed on and around the bikes. It's a faff. And the bikes move and may scratch. I am looking at replacing my MINI Cooper with a small van. I would like something with style and a luxury cabin (satnav, heated seats, tech connect, etc.) as I will use it as my 'car' when not carrying bicycles. And the van must have automatic transmission. I've looked at a couple of high spec Volkswagen Caddy Maxi Life, which seem to fit the bill. Is this a good plan? Do you have any recommendations?
JG, via email
Check out a Ford Tourneo Courier 1.0 Ecoboost at £14,015. That's a mini MPV of the Courier. Looks good. Drives quite well: https://vans.honestjohn.co.uk/van-reviews/ford/transit-courier-kombi-2014/history/ But no auto. Otherwise, the best combi vans are the new model Citroen Berlingo and Peugeot Rifter. And you can get them with an excellent 8-speed torque converter auto: /road-tests/peugeot/peugeot-rifter-2018-road-test/ MPV vans with windows are a lot cheaper to insure than the van versions. And are not subject to a 50mph A road speed limit.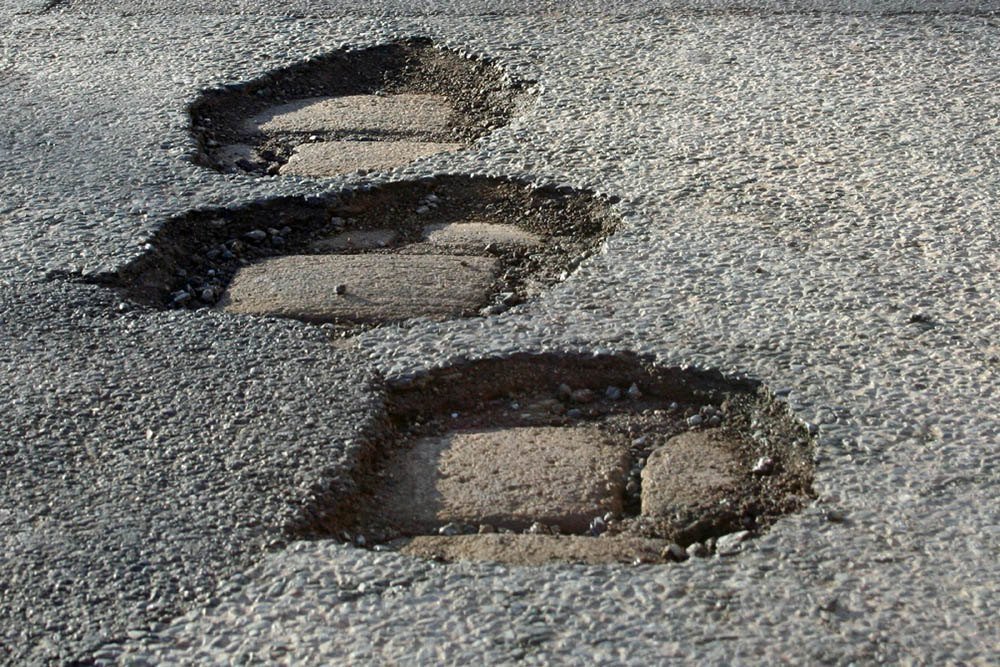 Shocking truth
I live in a rural area of Kent with appalling potholed roads that have me constantly replacing suspension bushes on my elderly Peugeot 407SW. I'm looking to replace the car early next year and would like to know if I have to go for a 4x4 option (which I'm not particularly keen on), or is there a 2-litre diesel estate out there with stronger suspension? I have about 5 grand to spend. 

DB, Kent
You need two things: Compliant suspension and deep profile tyres of at least 60 profile. If you can find a Citroen C5 with Hydractiv 3 suspension and 60 profile tyres that might be your best bet. A 2007-2012 Honda CR-V 2.0iVTEC on 17-inch wheels with 65 profile tyres would be a good alternative. Things like 4x4 pick-ups with 70 - 80 profile tyres are robust, but ride hard because of their rear leaf springs designed to carry a 1 tonne load.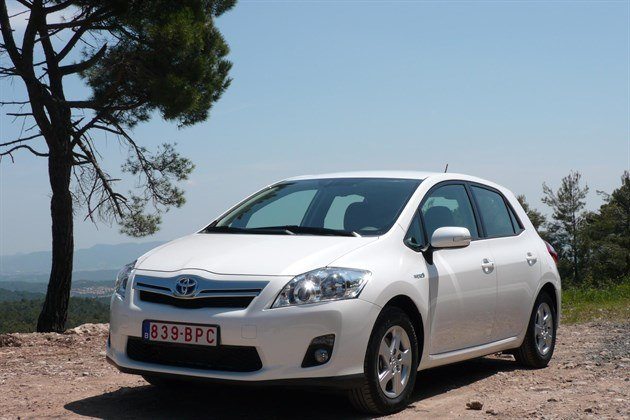 Hy expectations
I plan to exchange my 2008 Citroen C5 2 litre Auto Estate (having recently spent around £2,000 replacing the electromechanical parking brake and the hydractiv suspension pump). I'm switching to a 2010 Toyota Auris 1.8 Hybrid Auto. Other than the reduced space and volume between the two vehicles, can you enlighten me as to what else I should  expect from the changeover, with regard to performance, fuel consumption, maintenance and comfort (I have a dog). It will be my very first hybrid experience. Despite being 8 years old, the Auris only has 22,000 recorded miles, having spent its entire life with just one previous owner in the Channel Islands.

DB, Maidenhead
My dad had one of these from Toyota's press fleet. I averaged 63mpg on the 300-mile delivery run. If you do a lot of long runs, you'll get 50-60. If mostly short runs, more like 40mpg. Very short runs and the 12v battery (not the hybrid battery) could fail. There have been some recalls, so get it to a Toyota dealer and make sure they have all been carried out. Ride on the 17-inch wheels with 45 profile tyres is nothing like a Citroen's and even on 15-inch wheels with 65 profile tyres it's not great.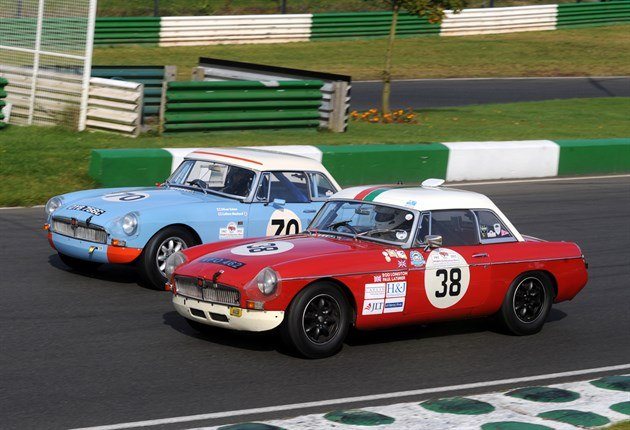 Off with his head?
I have just bought a 1979 MGB that has not had the head converted to run on Unleaded fuel. I have differing advise on this subject from some MGB specialist garages saying leave the head and continue to use 'Castrol Valvemaster Plus' while others have said if you convert the head it will put pressure on the bottom end of the engine and cause additional wear. Another fact is that it will take years to recover the cost of a replacement head being around £800 to convert vs using additive. Others have advised continue to use an additive and wait until the engine fails and then change the head. What is your advice on the subject? The car has only covered 55,000 miles on its original engine and runs perfectly.  
AH, via email
My answer is that an invasive cylinder head mod installing hardened calve seats might go wrong, whereas the simple solution of a lead replacement additive used with Super 99 RON petrol requires no such invasion.
Click to Honest John's Motoring Agony Column 16-02-2019 Part 2
Comments
Author

Honest John
Latest