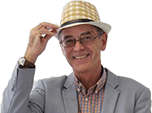 Honest John's Motoring Agony Column 08-12-2018 Part 2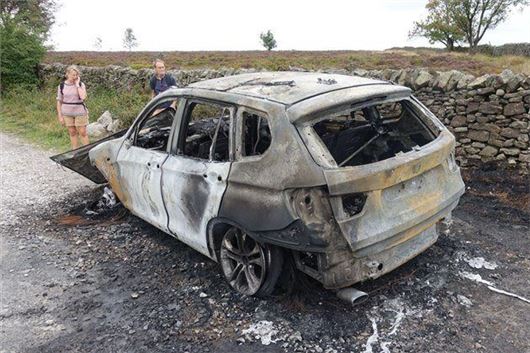 Published 07 December 2018
Click back to Honest John's Motoring Agonies 08-12-2018 Part 1
Burning question
My 2-year old BMW X3 was destroyed by fire when parked last month. I had gone for a walk in Derbyshire and returned 3 hours later to find only a burnt out shell. The car had shown no faults prior to this and has only been serviced by the BMW main dealer. The fire service attended the blaze and suggested a possible electrical fault. Fortunately, the car was parked in a relatively remote location and there was no one in the car or the incident could have been much more serious. BMW UK says that they cannot determine the cause of the fire and so it is only a matter for my insurance company. The incident seems similar to those that have plagued BMW cars and caused a major recall, but only for vehicles older than mine. There also seem to be cases being investigated in the USA, Malaysia and South Korea at present. My car is covered by its BMW warranty but that seems to be of no value. What are the responsibilities of the manufacturer in a case such as this?
PT, via email
It depends what caused the fire. Is it a diesel? Could be that the DPF was actively regenerating when you parked up and they can become extremely hot. We'll log this case here: /carbycar/bmw/x3-f25-2010/good/ There have been recalls over this in other countries. There was a Risk of Fire recall for the previous model E83 X3: 5-10-2011: R/2011/123: BMW 1 Series, 5 Series, 7 Series, X3 & X5 with diesel engine: Risk of Fire: Moisture may enter the fuel filter heater at an electrical connection. Should this occur, it can cause a discharge of the battery, causing non starting of the vehicle. Also, if it occurs whilst the vehicle is in motion, it could result in a fire when the vehicle is left unattended. FIX: Recall all affected vehicles and replace the fuel filter heater. Build dates: 12-8-2008 to 12-6-2009.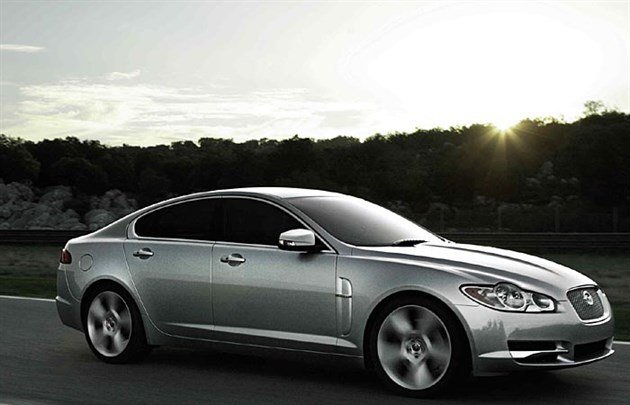 Africar
I am considering a Jaguar XF, probably round about 2010 or so. You seem to get a lot of car for your money. Is this a good idea?
AW, Cape Town
See: /carbycar/jaguar/xf-2008/ Make sure you check out the good/bad section. The most reliable are the petrol V6s and petrol V8s. Rust inside the doors is unlikely to be the same problem that it can be in the UK.
Mapnav
We have been allocated a Nissan Micra petrol model (by no measure the small car it used to be) by Avis for our holiday in Provence. It's done 20,000kms, so is less than a year old. But the satnav has let us down twice by taking us into newly made cul-de-sacs that were once through-roads. So I tried it on a road where I know roundabouts were installed 3 years and 4 months ago. The satnav thought the road was straight with side-streets, not roundabouts. I think your readers buying new cars should be made aware that factory fitted Satnavs can be more than two years out of date and ask dealers to install the latest mapping. Otherwise, the Micra is really pretty good, including the intuitive controls for the infotainment system, cruise control ride and handling. 
PO, via email
Unless they come with a SIM card on subscription or 3 years of free updates, factory satnavs are usually well out of date because they rely on mapping that then has to be digitised to work with the system and could easily be 2 years old. Better to use Google maps or Waze on a smartphone though they tend to gobble your data.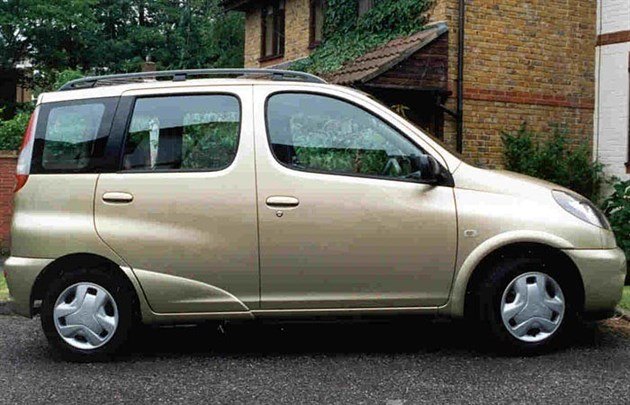 Postman Pat
We have had a 2002 Toyota Yaris 1.3 Verso automatic from new and it has been fantastic. It was exactly right for us: we are in our 80s and my husband has mobility problems. Our problem is that it was stolen last weekend and is to be written off. Of course, they stopped making them just after we had ours, but my preference is to have another. My family thinks it would not be a good idea. I've seen a few advertised, a year younger than mine, with slightly fewer miles. What do you think?
SH. via email
The Yaris Verso carried on until 2006 (though any registered then were probably built in 2005). 1.4 D-4D, 1.3 petrol manual and 1.3 petrol 4-speed torque converter auto. Any you find might be a gem, might be very battered or might be rusty, so take care. Toyota did not import its direct replacement (called the Ractis: /carbycar/toyota/ractis-2006/) Even the very short-lived 3rd generation Yaris based Toyota Verso S was not the same (/road-tests/toyota/toyota-verso-s-2011-road-test//). Alternatives are a Honda Jazz, or maybe a Nissan Note. Or a Citroen C3 Picasso, Citroen Nemo, Peugeot Bipper, FIAT Qubo.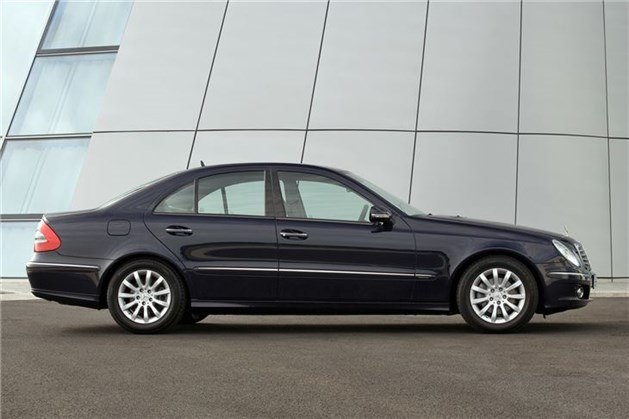 Retyring
I am retired and own a 2006 Mercedes E220d with Goodyear Eagle runflat tyres (no spare), 275/35R19 100Y rear; 245/40R19 98Y front. All tyres need replacing. I do about 10,000 miles a year including 3,000, over 2/3 weeks, holidaying in Europe. Driving on high kerb narrow streets, in Spain I have managed to 'rim damage' (not for the first time) all the four diamond cut wheels and repairs are estimated at £130 - £150 per wheel, plus the cost of new tyres. I am considering replacing all wheels and tyres. What would you recommend as replacements to give better protection to the rims, softer ride, without compromising the handling and appearance too much? The car is still under warrantee.
RS, via email
These tyres will give you an awful ride quality as well as being vulnerable to damage and expensive to replace. I'd replace the 19s with 17-inch wheels fitted with 225/55 R17 tyres front and rear. If they were relevant, you could get Michelin Cross Climates this size, but they probably aren't relevant for Spain. (Weirdly, according to Michelin, Mercedes 16-inch wheels on the E-Class are supposed to be fitted with staggered 205/65 R16 fronts and 205/60 R16 rears, which is why I didn't recommend 16s.) The question is whether you want to stick to runflats, because if you don't it will mean buying a spare wheel and tyre ('repair kits' don't work).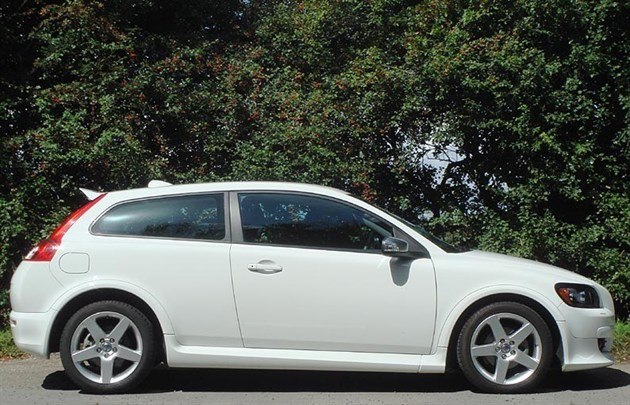 Snap decision
I have a Volvo C30, bought ex-demo from Reading Volvo. Full dealership service from purchase. The timing belt should have been replaced at 80k miles. It had not been replaced despite receiving a clean tick list on the service and even a subsequent "health check". It failed at 115k miles. The dealership blames Volvo software. The dealership has offered 10% discount on a new engine and Volvo has matched it, meaning the cost to get back on the road is only twice the value of the car. Current status: Small Claims Track at County Court.
SW, via email
I think you have a right to have expected the dealer to forewarn you. We advise every 5 years or 60k miles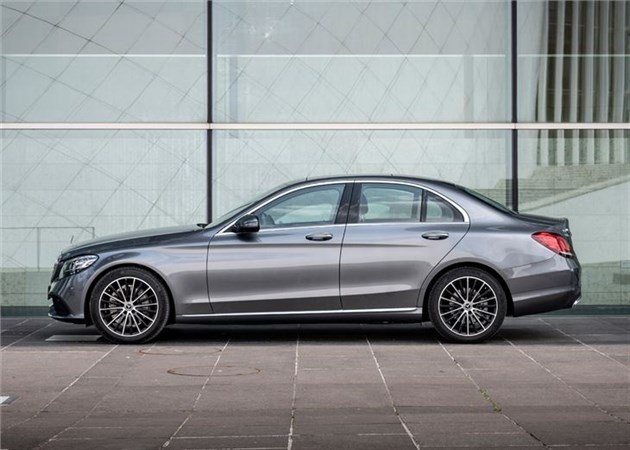 Grand slam
I purchased my Mercedes C350e last October. Being a plug-in hybrid, I assumed my road tax would be low. (Our other car is a 2014 Qashqai that is VED exempt.) I was shocked when this year I have a road tax of £440. It turns out that due to it being in black (not my choice) the list price was £140 over £40k. Therefore I have to pay the additional £310 duty for +£40k cars for the next 5 years. I wasn't warned about this. Is there anything I can do?
DD, via email
Not unless first year VED and registration tax were wrongly included in the price and that took it over £40k (check the invoice). If you did not order the colour and that put it over £40k you may have a legal case to force the dealer to pay the £1,550 extra VED over 5 years.
De-ranged
We have a FIAT 500 TwinAir 105HP 6-speed and absolutely love it as a second car. Haven't a clue what the fuel consumption is because it's so much fun and no road tax payable. But what EU legislation caused FIAT to drop it? A future classic, no doubt.

DW, via email
WLTP emissions regs from 1st September 2018. Can still get the TwinAir but now with 95HP and a 5-speed manual transmission.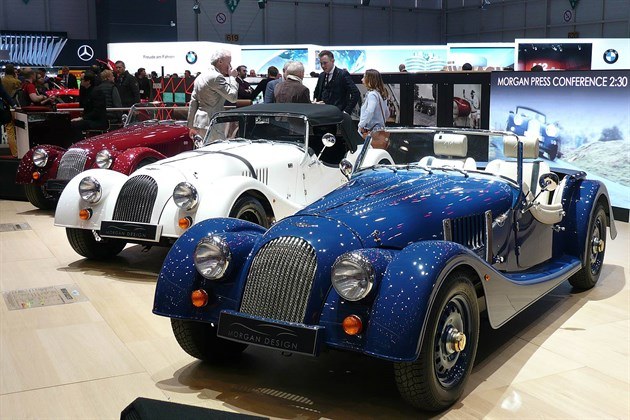 Patriot games
I am about to buy a car to replace my old Volvo and would like to purchase one whose manufacturer has not threatened to leave the UK or reduce production because of Brexit. Preferably a company that is confident enough to continue to invest in this country.
PS, via email
No manufacturer is making that promise except maybe Morgan. Even Jaguar's best car, the i-Pace, is built in Austria, along with the E-Pace.
Charging around 
I am considering a C-Class estate, either diesel hybrid 300de or petrol hybrid 350e. Does the 350e charge itself, or do you always have to charge it after 15 miles? Which of the two do you recommend? 
AJ, via email
Both of these are plug-in hybrids that also self-charge, so up to you whether to stop at a charging point and re-charge, or simply carry on using diesel or petrol (as appropriate) to partially self-charge the hybrid battery. The 300de has an excellent new 1,950cc MB diesel engine and huge combined outputs of 305HP and 760Nm torque, but doesn't arrive in the UK until mid 2019. Electric ranges are about 30 miles. Watch the invoice price. If it's more than £40,000 excluding showroom and first registration tax, the annual tax is £440 for 5 years. And Government withdrew its £2,500 plug-in hybrid grant.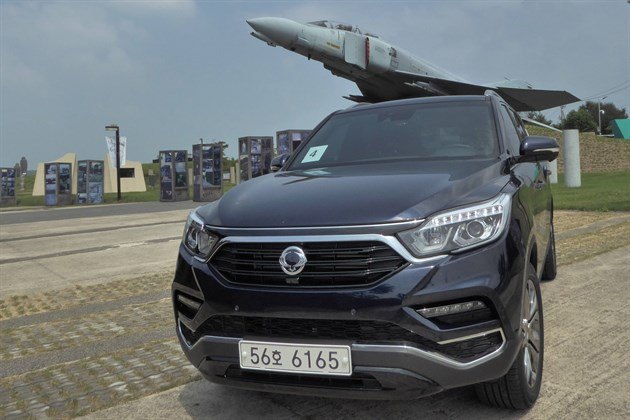 Car before the horse
I want to change my 2007 LandRover Freelander for a used 4x4 petrol-driven car that could also be used to tow a double horse trailer. I like my present car, but I have not been able to find anything similar. I was thinking possibly of a VW Tiguan or a Qashqai.  What is your advice on these, please? And is there anything else that would fit the bill?
BW, via email
Neither of these can safely tow a double horse trailer with horses in it. You need something bigger, such as a Ssangyong Rexton G4: /road-tests/ssangyong/ssangyong-rexton-g4-2017-road-test/ or a Mitsubishi Shogun Sport: /road-tests/mitsubishi/mitsubishi-shogun-sport-2018-road-test/ Or, older, a Mitsubishi Shogun: /road-tests/mitsubishi/mitsubishi-shogun-2007-road-test/ or a Toyota Landcruiser LC or a VW Touareg.
Conditional discharge
Is there a trade body for air conditioning companies, similar to fedauto.co.uk that you recommend for automatic transmissions. I need work done on my aircon and the dealer hasn't been able to sort it out, so I'd like to go to a reliable specialist to get it fixed properly.
PC. via email
Don't know of a trade body. But we list a few here: /faq/air-conditioning/ Much will depend on whether it uses R134a or the new R1234YF that has been causing problems.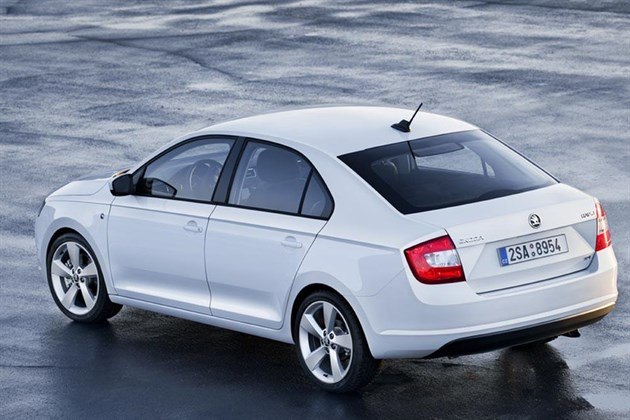 Driving farce
I would be very grateful for your advice in what to do after having necessary work done to my December 2015 Skoda Rapid. I bought it from a reputable Skoda dealer in Yeovil, Somerset with just over 4,000 miles. It has now done 18,000 miles and has always been looked after by a trustworthy local garage with Skoda parts as and when necessary. Last June it had to have a new clutch, which I found a little surprising since I had had two Skodas previously (an Octavia and a Roomster) and never had any difficulties with them. It was because of their reliability that I bought this one. Now, after experiencing slippage and roaring on the clutch, the garage has told me that it needs another clutch. The mechanic told me that it has only a 1,200 cc engine, a very light clutch and is turbo charged to give good performance for its size. The garage has always been very good to me and been honest, reliable and kind in the past, so I have no reason to question their explanation. Could you please advise where I can go next? I know I have to have this work done but am very worried that it will happen again. Should I go back to the Skoda dealer, should I be looking for another car, or what? Is this a problem that you have heard of before? I would be very grateful for your advice as to what to do next as it seems the car could almost come under the heading of "not fit for purpose". I am really upset about the situation since it is such a good car to drive, with good all round vision and reasonable petrol consumption. 
JS, via email
If the car has been maintained by a non-Skoda dealer then it is unlikely you have any rights against Skoda who will simply blame incorrect work having been carried out. Skoda only warrants clutches for 6 months anyway. You might have a case against the garage that did the work.
Stepping into the breach
I purchased a car on 3rd September for £2,000 from a private seller who said the car was in good condition even on the advert. Two days later the engine seized and the dealer confirmed I needed a new engine, which is to cost me £4,000. Do I have any legal grounds to request my money back or sue for it?
RP, via email
You might be able to use Small Claims in The County Court to sue for 'Breach of Contract' in that the car was not as described.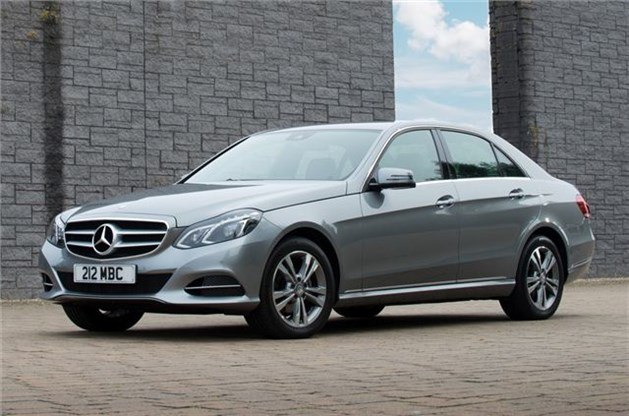 Non-working wife 
My wife recently retired and had to give back her company car. We have access to our daughter's car and my own old Volvo, which I use for work, so it's not too much of an inconvenience. However, we want to purchase a used Mercedes E-Class as our main weekend and touring car because our other daughter lives over two hours away so we use the motorways often. We have also toured France and would like to do this again in the near future so the E-Class would mean we could do these journeys in comfort with space for several cases of wine, etc. We would be looking for the facelifted model from mid 2013 as it has additional safety features and would want to buy the highest spec we could afford for our budget of £14k, but should we be limiting our choice to diesel or would a petrol version be just as good? I would prefer an automatic gearbox but my wife has never driven one and I am not sure about Mercedes manual gearboxes? We do about 12,000 miles a year and we would probably keep the car for 6-8 years. Hope you can advise
MB, via email
This is the model: /carbycar/mercedes-benz/e-class-w212-2009/ (currently Britain's favourite private hire taxi). I know a taxi driver who was given a manual and that goes through clutches and DMFs, so automatic best. The problem is the old 2.2 diesel engine that isn't EU6 so will soon mean a penalty of entering city centres, and the 4-cylinder petrol motors just aren't very good.
Leak prospects
Our two-year old Hymer motorhome has had a catalogue of manufacturing faults, such as a warped habitation door and now two areas of water ingress. According to the supplying agent, Hymer will not admit it built an unmerchantable vehicle. On the two occasions it has been in for warranty work the agent has (by a director's admission this week) made it worse and failed to do other work. What on earth can we do?
IM, via email 
The supplying dealer is legally liable, not Hymer. These are your rights: /faq/consumer-rights/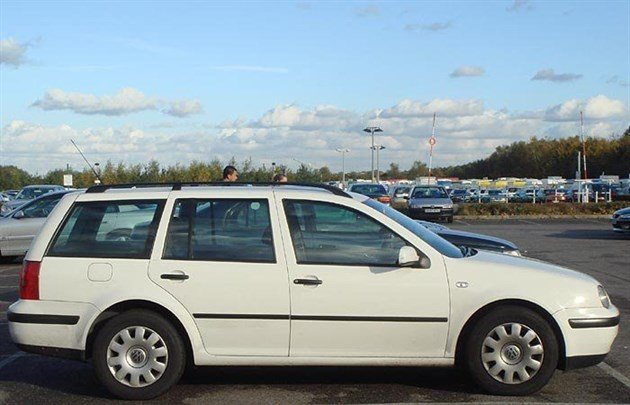 Grinds for complaint
I bought a 2008 VW Golf 2.0 TDI estate with 111k miles from a dealer a couple of weeks ago. On about 4-5 occasions, when releasing the clutch to the bite point in first gear, I hear a minor grinding noise. It is not happening with every gearchange; only in first gear and the other gear changes are nice and smooth with no odd noises.  What might be the issue be? To inspect the clutch, I gather you need to remove the gearbox. The dual mass flywheel, clutch and release bearing are all connected and accessed at the same time when the box is out of the car, which sounds like a huge job. If I am faced with a serious issue: where do I stand warranty wise? The dealer underwrites his own warranties, but only applies them to general wear and tear. I have mentioned it to the dealer and he promised to ask his mechanic.
PD, via email 
This could indicate impending failure of the dual mass flywheel that is there to absorb heavy torque reactions in 1st and 2nd gear. Very expensive to replace. Don't let the matter rest.
Yets and no answer
I have always fancied a used Skoda Yeti and now have £7k to buy one. I don't mind petrol or diesel. Any recommendations please?

AH, via email 
The best Yeti to drive was the 1.8TSI 4WD, but it could have timing chain and piston ring problems with the EA888 engine. Next best, the 1.4TSI 4WD, which is rare. Take a good look at this before plumping for a Yeti: /carbycar/skoda/yeti-2009/good/
Makes sense
About 3 weeks ago, the ignition key sensor on my 20-year-old Citroën Xantia 2.1 Turbo Diesel started telling me that it didn't recognise my key, which I had been using throughout the10 years that I have owned the car. Initially it happened once or twice, then increasingly such that today I had to insert and retract the key 17 times before the engine would fire. The engine turns but the ignition isn't there. When the sensor "doesn't recognise" the key, the logo immediately to the right of the door-warning logo (on the right-hand larger round instrument panel) flashes on insertion of the key accompanied by a warning sound. The AA came to my home last Saturday and advised that diagnostic equipment was needed to test the sensor, to be followed, if necessary, by sensor replacement. I've been trying for the past week to locate a dealer with diagnostic equipment for a 20-year-old car and for one with a replacement part. Trying to contact Citroën UK technical department has proved to be equally elusive; no-one seems to know the number to 'phone. I wonder whether, if a replacement part proves to be unobtainable, there is any way in which the sensor circuitry can be bypassed (short of hot-wiring the car). If you could advise me about these matters and suggest a solution, I should be most grateful. I'm very fond of my Xantia (she's my 5th Citroën during my 61-year driving career) and I intend keeping her on the road as long as possible.
DS, via email
It may be the same as on Peugeot 405s and may be 'immobilising'. I found that by separating a simple connector under the console the immobiliser could be de-activated and the car would run. The consequence was the red 'IGN' light on constantly. If you Google <Citroen Xantia key recognition> you will find more help about this.
Click back to Honest John's Motoring Agonies 08-12-2018 Part 1
Comments
Author

Honest John
Latest