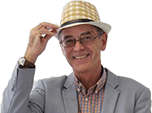 Honest John's Motoring Agony Column 08-12-2018 Part 1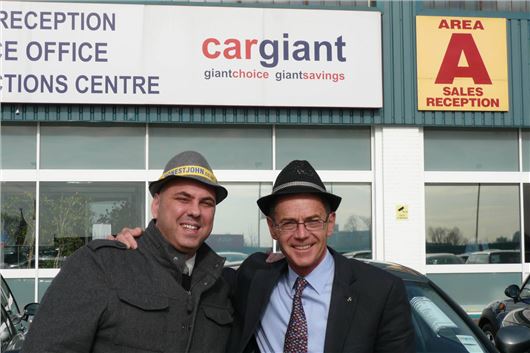 Published 07 December 2018
This week's crankshaftings concern colour blindness, sitting comfortably. Pay as you go and in part 2 a BMW bonfire, big cats in Africa, getting lost and much, much more.
As usual, emails to Honest John should be addressed to: letters@honestjohn.co.uk  Please try to keep them as short as possible.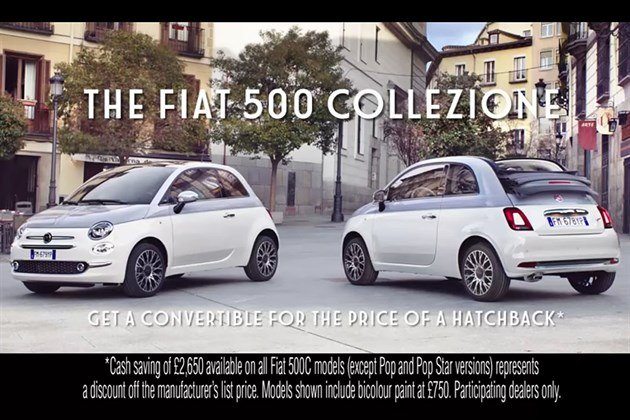 A little off colour
After seeing TV commercials for the new FIAT 500C Collezione, I went into my local FIAT dealer to see if I could part-exchange my existing 500, purchased as new from them, and only a few months old, for a bi-colour white and pearly pink (it is difficult to describe it accurately as it changed slightly in different lighting). Initially I was advised that they did not offer that colour combination in a soft-top, but then told that they did. I took my car to the garage and they offered me a £9,500 part-exchange (a considerable loss, but my choice) and an order was placed for the Collezione in the colours as seen on the TV commercial. I paid a deposit and was told that it would arrive in October. I received a telephone call at the weekend to say that my car had arrived, with a further call asking me to check the registration form, which was e-mailed to me, and let them know that it was ok. On the registration form, it described the car as White/Grey. I telephoned the garage to say that this was not the colour I was expecting. The garage said that it changes in different lighting. I asked for a photo to be e-mailed and it is definitely grey. I asked them not to register it in my name until I had seen the car. They brought it to my home and it is white and grey. I said again that it is not the car I ordered, but they say it is. The order form completed by the garage has Primavera (257) as the colour. I had no idea what the official colour description was. I did not order Bossa Nova White and Lunar Grey. I asked for the colour combination on the TV advert and no other. Where does that leave me?
ME, via email
Colour combinations for the 500 Collezione are 'Primavera' (Bossa Nova while and Lunar Grey); 'Aquamarine' (Bossa Nova white and Smooth Green); 'Taormina Ivory'; Bossa Nova White; and Epic Blue. I just called up the FIAT 500 Collezione commercial: https://www.ruclip.me/video/SOVUtzZQ5cc/discover-the-new-fiat-500-collezione-fiat-uk// If you do the same you will see that it is two-tone white and grey. You got what you asked for. I personally think that 'Primavera' of Bossa Nova White and Lunar Grey is the best of the lot and looks really classy.
Back to the future
I recently bought a 2-year old second VW Golf automatic.  I am generally happy with it and it has various whistles and bells, but it does not have adjustable lumbar support. I struggle with my back (partly as a result of two rear end shunts) and this car seat appears to have resurrected some old sciatica issues I had many years ago with an old model car that I was not suffering with before I part-exchanged my old car for the Golf. I have tried every combination of the seat adjustment possible, I have bought a seat wedge to sit on, and I have a rolled up towel behind my lower back, but nothing seems to alleviate the sciatica issues. Is there anything else I can do to help my back problems? I don't suffer these issues when driving my wife's old Corsa, but can't swap as I need the Golf for longer more economical journeys.
PC, Wakefield 
Set the seatback in a more reclined position. That is the ergonomically correct way to sit when driving most cars because it concentrates some of the weight of your torso into the seatback rather than into the base of your spine. Do not sit upright.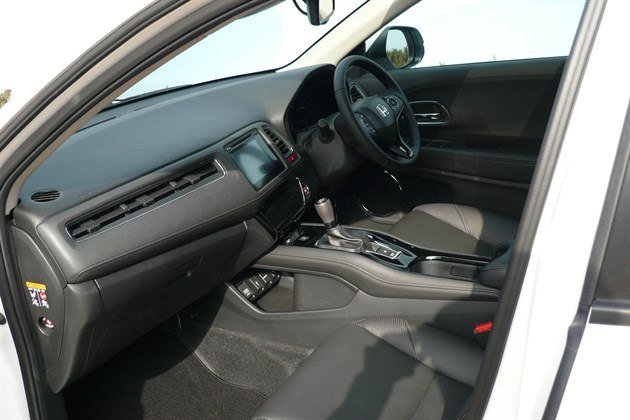 Harsh words
We bought a Nissan Juke as my husband is disabled with a damaged spine and needs to be able to slide onto the seat, not have to lower himself onto it. It has good space for a wheelchair, but the ride is far too harsh, and jolts his spine. Can you recommend a car that might suit a disabled passenger needing a very smooth ride and easy access? His spine is very bent, so a sloping front windscreen poses a problem, otherwise the Ford C-Max might have done.
WJ, Isle of Man
I can give you some alternative SUVs, such as a Volvo XC40, Honda HR-V, Mazda CX-3, Peugeot 3008, all of which offer a softer ride on smaller wheels with deeper profile tyres:
/road-tests/volvo/volvo-xc40-t3-momentum-2018-road-test/
/road-tests/volvo/volvo-xc40-t5-2018-road-test/
/road-tests/honda/honda-hr-v-2015-range-road-test/ (photo)
/road-tests/mazda/mazda-cx-3-2019-road-test/
/road-tests/peugeot/peugeot-3008-2017-road-test/
Decline and Fall
I have chosen to take my last 3 new cars, all with petrol engines, on 3 year PCPs. Prior to that, I used to buy my cars and keep each one for 2 to 3 years, having done so since 1975. Four of those cars had a diesel engine, which I enjoyed driving. I will be replacing my current PCP car in September 2019. I read that the car manufacturers are increasingly desperate to move diesel-engined cars to meet their corporate average CO2 obligations. As sales of diesel cars continue to drop, do you think that they might offer PCPs for cars with diesel engine that are cheaper than those for petrol-engined equivalents?
Whatever car I choose, I shall ensure that my next car comes with a minimum 3-year manufacturer's warranty. Would the warranty fully cover the repair costs that might arise caused by the modern diesel engine problems regularly highlighted in your column? 

SM, Bournemouth
If you lease an EU6d Temp / WLTP car on a maintenance contract then you don't need to think about any mechanical issues, you don't need to worry about being banned from city centres and you don't need to get involved in over-ambitious and potentially toxic PCP GFVs. The problem with a PCP on a car with a declining future market is the 'Guaranteed Future Value'. If this is set realistically, it swallows the benefit of any discount and means the deposit and monthly payments cannot be significantly reduced.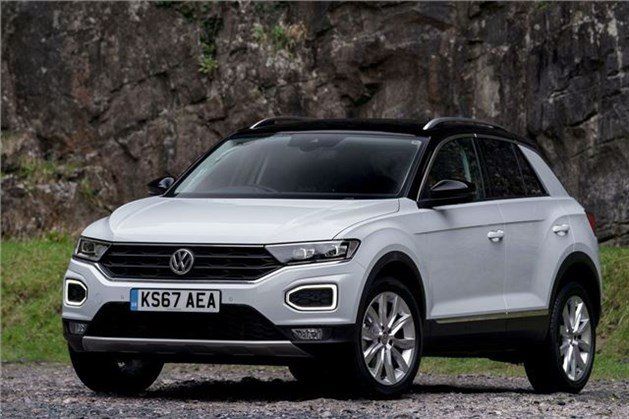 Roo the day?
I did some research about VAG's new 1.5TSI engine 'kangarooing' in 1st and 2nd gear and found this for the T-Roc: https://www.trocforums.co.uk/viewtopic.php?t=266 / The DSG seems ok but I know, after reading your column, that the DQ200 7-speed dry clutch DSG has its own problems. I was keen on the new Polo but can't get my head around having a 1.0 engine. I do quite a few long journeys. Not sure about needing a 2.0 engine. Shame there is nothing in-between.
NK, via email
Many thanks for the link. Have added to the T-Toc carbycar entry. (If VW fixes the issue and lets me know I'll include that there as well.) Three alternatives are a Suzuki Swift 1.0T Boosterjet auto: /road-tests/suzuki/suzuki-swift-10-boosterjet-automatic-2017-road-test/
Or a Mazda 2 1.5 Skyactiv auto: /road-tests/mazda/mazda-2-2015-15-automatic-road-test/
Or a Mazda CX-3 auto: /road-tests/mazda/mazda-cx-3-2019-road-test/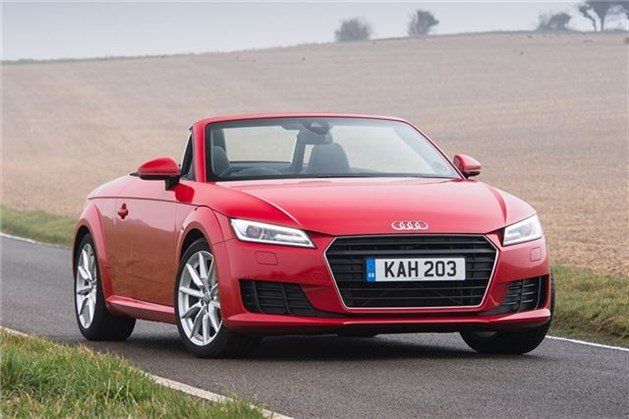 Bought on spec
Back in May I placed on order an Audi TT Roadster 1.8 TFSI 180ps Sport, petrol, and was told delivery would be in the first week of September. Importantly, I was told by the dealer that this is "price protected". I have paid £1,000 deposit and have an Order Reference number. I have ordered the 'Technology Pack' that comes to more than £3,000 extra. I have since looked online and have discovered this model is no longer being manufactured. Audi is only making the 2.0TFSI with reduced power instead. Please tell me where I stand legally? Am I entitled to receive the 2.0 litre model with my specific specifications (Tech Pack) at my originally agreed price, which the dealer tells me is price protected?
PH, via email
I think so. Talk to the dealer. But if you cannot get a satisfactory answer, retrieve your deposit and buy something else that is actually being made and can pass WLTP. Manufacturers with huge model ranges and many variations are having to cut back their ranges in order to get the cars through WLTP, which has proved to be a colossally expensive nightmare for everyone involved, but a very necessary one.
Smooth operator 
The local roads in Cambridgeshire, even the A Roads, are now so potholed that I'm seriously considering a 4WD to replace my Auris 2009 1.6 Valvematic. One option I thought of is a 2010 2.0 RAV-4 2.0i Valvematic that has the bonus of the nice CVT auto for about £10k used. Older Lexus RX450h models are also available at that price level. Fuel economy is probably slightly better. Would it cost a lot more to run in terms of servicing?
AF, via email
Whatever you buy for potholed roads, it needs to have tyres of at least 60 profile because they are what absorb the initial shocks. Here's what we have on RX450h downsides: /carbycar/lexus/rx450h-2009/good/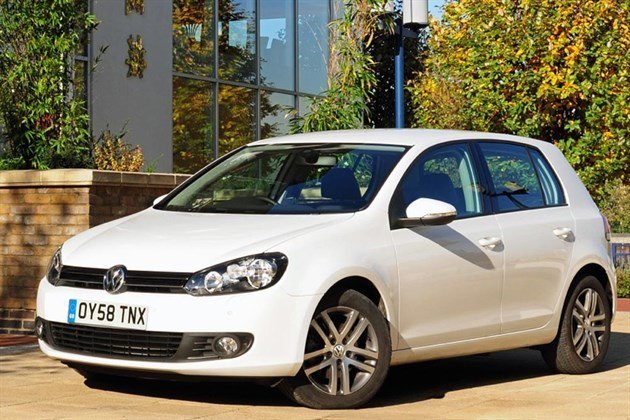 Golf states
My daughter has a 2011 Golf 1.6 diesel. She has just had to pay over £600 for a repair to the throttle system "EML light on dash requires wiring repairs to throttle pedal wires (000 979 025 ea) and throttle pedal." She has had the car for three years; the service record shows that the car had an almost identical problem and repair shortly before she acquired it, in 2014. This seems to me to be more than coincidence, and quite unreasonable for a car of this age. Is this just a rogue car, or is there a pattern here of a known problem which should be referred back to VW UK?

SL, via email
226 problems reported to us with the VW Golf VI; more than twice as many as for any other car: /carbycar/volkswagen/golf-vi-2009/good/ But it is now 7 years old, outside the Sale of Goods  "reasonable expectation" of no major problems for 6 years.
Natural phenomenon
I parked at a local nature park, jointly run by the National Trust and 
Gloucester Wildlife Park. There was a notice on the approach to the park stating the fee for non-payment of the parking fee. I attempted to pay the £1 parking fee, but was unable to do so. The machine refused to accept my money and then displayed an electronic notice stating that the machine was out of order. Several people after me had the same response. None of the many parked cars displayed a parking ticket. I stayed at the park for a maximum of 50 minutes. 5 days later I have received a notice demanding £100 for not paying the £1 fee. I have appealed. Can you tell me what my rights are and the likely outcome?

GR, via email
I don't think that the Supreme Court ruling in Beavis v Parking Eye 4-11-2015 (that favours parking enforcers) applies in this case. If they do not accept your excuse, then demand that your case goes to Small Claims and plead your case there. Your defence is that the parking ticket machine was not working, so what were you supposed to do? Write also to The National Trust to let them know what happened. An initial penalty of £100 is unusual. It's normally £60, then £120 if not paid within 14 days. Local councils tend to charge £25, rising to £50 if not paid within 14 days.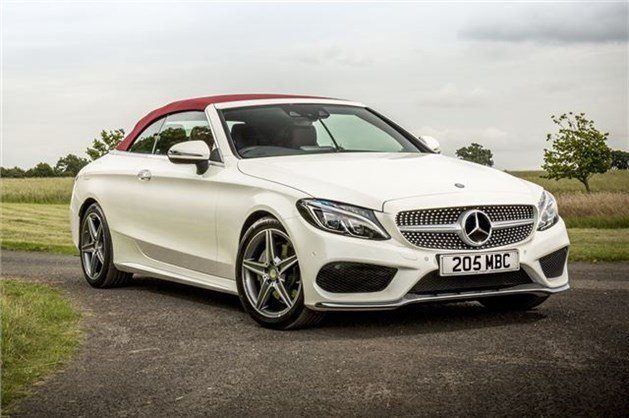 Conversion piece
Checking out late model 4-seat convertibles, it seems it has to be 
German (no Japanese). Narrowing it down, the Mercedes C-Class 2016/2017 looks a good buy. It appears to fare better than both Audi and BMW for reliability and is a good looker. The dilemma is petrol or diesel? The 2.1 litre C250d looks good, but I am aware modern diesels do not have the same reliability as diesels of long ago: dual mass flywheels, diesel particulate filters, etc. That said. Mercedes seem to be not bad and there is a bigger selection of lowish mileage diesel cars advertised. These days, I drive about 18,000 - 20,000 miles a year in the car; a few short trips, but mainly 20 miles or more. You have the knowledge so what do you think?
PM, Sheringham, Norfolk
For 18k-20k miles a year probably better to stick with diesel even though it sounds awful in a classy looking convertible. Not much legroom in the back of a C-cabrio, but I agree. They are very good looking in a nice colour, though they fade into the ordinary in black, which seems to be the most common colour. W205 faults generally: /carbycar/mercedes-benz/c-class-w205-2014/good/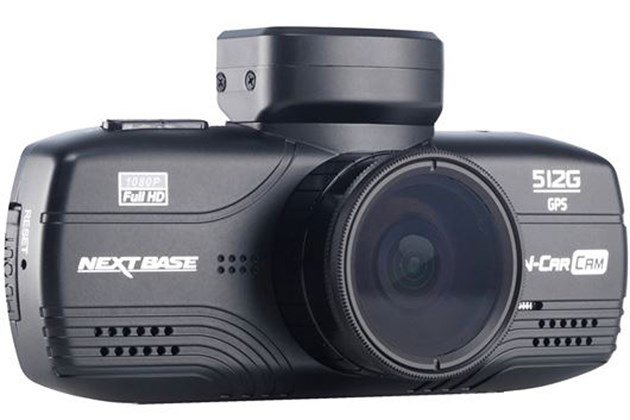 Cable guy
For those who either can't or don't want to wire a dash cam into their car and who don't have an accessory socket (rare I know, but does happen), there is another solution that I have used with 100% success. Use one of the external mobile phone power bank batteries that are readily available on-line at very low cost.  A 5600 mAh battery will power a dash cam for hours (I tested one for 6 hours with the screen on, and they are normally used with the screen off) and can be easily removed for security or recharging. The battery pack simply plugs in via a standard USB connector and if the supplied lead is not long enough, a new lead can be ordered on-line for a few pounds. It's not as graceful as a wired in or accessory socket solution as the battery has to be switched on each time and you have to remember to recharge the battery, but it works fine (tried with Nexcam and others) and the battery pack can be safely stowed in the glove box and the lead routed up the door seal and across the top screen seal to the dash cam mount. Hope this helps.
RM, via email 
That's a good idea. I have about 6 of these, but then I got an iPhone SE and the battery in that lasts 36 hours so I don't need them.
That shrinking feeling
Having bought a fine old 2004 BMW 525 auto petrol, I now find I need a smaller and more economical car. However, I really like the luxury ride and feel of the BMW. Apart from the 3-Series, what would be a possible cheapish replacement that would fit the bill? I need auto, petrol and under £7,000, with a bit of luck.   
NT, via email
Same rule applies as always: the more expensive a car was when new the more expensive it will be to maintain and run, whatever you pay for it. The experiences of 1,000,000 readers (and our own) have told us that German reliability is a myth, especially now that they have made their cars needlessly complicated. Japanese reliability isn't. If a Lexus IS250 is not too big, get one of them. If it is too big, a Honda Civic 1.8iVTEC seems to be a similar paragon of reliability and also surprisingly economical.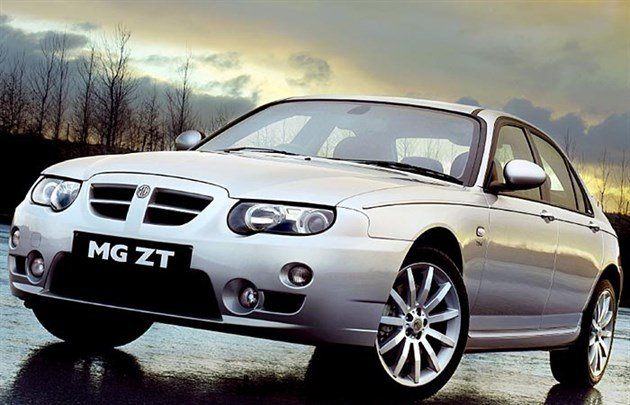 Morris garaged
I own an MG ZT 190, built in July 2004, delivered to the MG Rover dealer in 2005 but not registered by them until August 2008, as demanded by DVLA, thus it has an 08 registration. It sat in the showroom until I bought it in February 2016, virtually a new car with just 11 miles on the clock. It is taxed as a 2008 vehicle, so I pay substantially more tax (more than £200 per year) than if the tax was applied to the date it was built, which must be the fairer and more logical way to do it. Therefore I have exchanged letters with the DVLA asking them to change the tax band and supplying them with a copy of the original factory build record for the car to prove its build date, which I obtained through the MG Car Club. But they say it cannot be done. What do you think?  Is it worth me pursuing it further, and have you come across the same situation before? If so with what result?  Is there anywhere or anybody else to whom I could refer this matter?
PK, via email
It cannot be done. The rule applies to "first registered", not "build date". You have quite an interesting appreciating asset there. There will be an email about a "4 year old MGTF" (that had to be at least 7 years old) appearing in the column soon.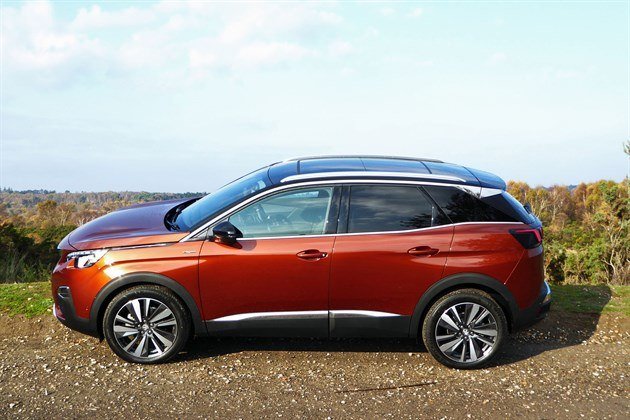 Distance purchase
I am looking to buy an SUV: something like a Qashqai, Outlander, Sportage, XC40, Tiguan, Kuga, etc. I cover about 25,000 miles a year, so I would like an automatic and probably a diesel for the fuel economy, but I note from your reviews that you have reservations on the Kuga and other automatic transmissions. In view of this which auto model would you recommend?
BK, Worksop
In my experience, a diesel auto generally gobbles up 15% - 20% more diesel than a manual, but some, such as the new Peugeot 3008 BlueHDI 130 EAT8 will do 50mpg. Check how others are doing in http://www.honestjohn.co.uk/realmpg / For much lower mileages of 5,000 - 10,000 a year, Mitsubishi Outlander PHEVs make more sense. You won't have time to keep stopping for half an hour to charge them up so you'd effectively be driving a 30 - 40 mpg car. I like the XC40 T5 auto a lot. John liked the XC40 D4. Kuga diesels are wet clutch Powershift. Kuga petrols are 6-speed torque converter auto. 2.0 litre Tiguans have the more robust wet clutch DSGs. Mazda CX-5 Skyactiv autos are torque converter and do about 40mpg. But I rate the Peugeot 3008 1.5HDI 130 EAT8 as leader of the pack.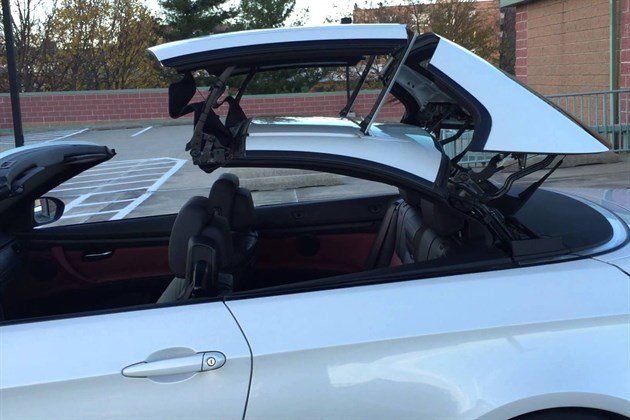 Thirst among equals
I replaced my stalwart 1997 BMW 323i Touring a couple of years back with an E93 2-litre petrol convertible for fun driving and love it. But the fuel consumption is now worse in mixed driving than the 2.5 six petrol was (I always check Motorway trips separately to average and get approximately 35 mpg). I follow HJ advice on using 99RON petrol and servicing every year. It also had a recall earlier this year and passed all BMW tests. Any ideas what might be wrong, or are newer engines not so much more efficient as claimed.
SH, Marbella 
You should be getting 33mpg from the manual and 28mpg from the auto. That translates to 8.6 l/100km and 10.1 l/100km (/realmpg/bmw/3-series-e93-convertible-2007). Do a brim-to-brim check. Could be you're seeing the reduced kilometres per Euro as worse fuel economy when the reason is an increase in the price of fuel.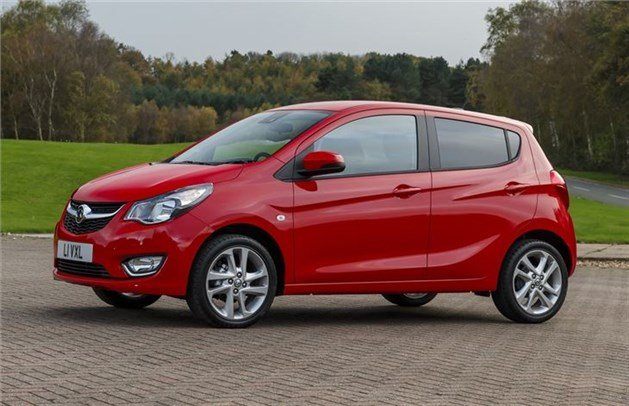 Mystery motor 
I hope you can help me with what action to take against a GoVauxhall dealer based in Croydon. With my help, my daughter bought a 2017 Vauxhall Viva 2 weeks ago. The car had been used by garage staff. We travelled to Croydon to see the car but it was being used at the time and was unavailable when we arrived. We then had a test drive in a Viva we were told that was almost the same but a little older than the one we wished to buy. We agreed to buy it a week later at their Sevenoaks branch with AA and warranty cover. On delivery, there were two issues: First, no second key. I said to the salesman there should be a second key. He said who said that? I replied, "you." He then said a second key would be made if my daughter returned the key another day to be copied. (She is now living in Margate.) Secondly, I said there were no floor mats. He said Vauxhall Vivas do not come with floor mats as standard. Is this true? I was taken aback, but we agreed to pay £35 and they were fitted. The Owner's Manual was not available and we were told we would receive it by post this week. Now here is the main issue, which I find hard to believe: I left a phone message and then emailed and said there's no service manual. The dealer replied as follows: "We haven't had any luck finding the service book for the car, but as the service is documented on Vauxhall's national database, this will hold the warranty valid. These days the old fashioned 'service book' is nice but not vital. If you would like this as an option, I can ask the parts department to price one up for you." Do they have the right to charge for it? When the car is sold in a few years it means she will not have a full service history to show anyone unless I pay.
RF, via email
Many car service records are now held on central databases, the big advantage of which is that the service history cannot then be faked rubber stamps in a book. You can get a print-out of the history from the central database and you should ask for that. If there isn't any, then return the car for a full refund.
Click to Honest John's Motoring Agony Column 08-12-2018 Part 2
Comments
Author

Honest John
Latest