Honest John's Motoring Agony Column 17-11-2018 Part 1
Published 15 November 2018
This week's bag of mails covers service plan scams, hotter hatchbacks, keeping it in the family and in Part 2 a threesome, an all-purpose engine, a missing link and much more.
As usual, emails to Honest John should be addressed to: letters@honestjohn.co.uk  Please try to keep them as short as possible.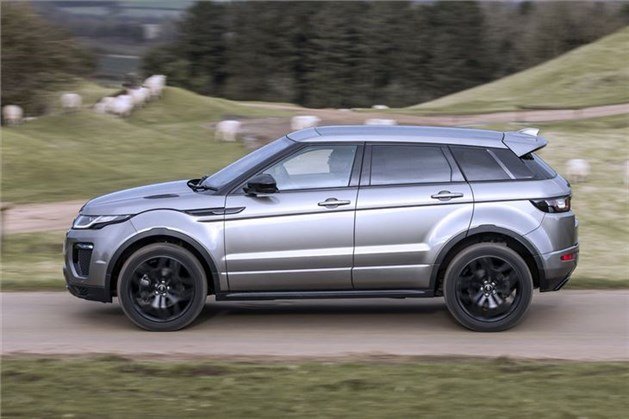 Deranged Rover
I bought a new Range Rover Evoque last September on a 3 year PCP contract and a Service Pack was added in to the agreement for £775. I just went to book the first annual service and my local dealership has told me that: I only need a service every 2 years on this car; therefore in the duration of this contract I will only need one service, not the 3 it is supposed to cover. I was sold the high mileage service pack version (25,000 a year) at a higher cost, despite being limited under the contract to 13,000 per year. Under the circumstances, I believe I was mis-sold the service pack and it should be cancelled and a refund of £775 made. I will only have to pay about £365 for the one service I will require during the contract, so £775 does not represent a fair charge.  
LR, via email
If the cost of this is not refunded immediately, without question, issue Small Claims proceedings against whoever sold you this ridiculously inappropriate and overpriced product. Warn them that is what you intend to do before you do it. However, if it's a diesel, used mainly for relatively short distances you may find the service indicator demands an oil service every 5,000 – 8,000 miles.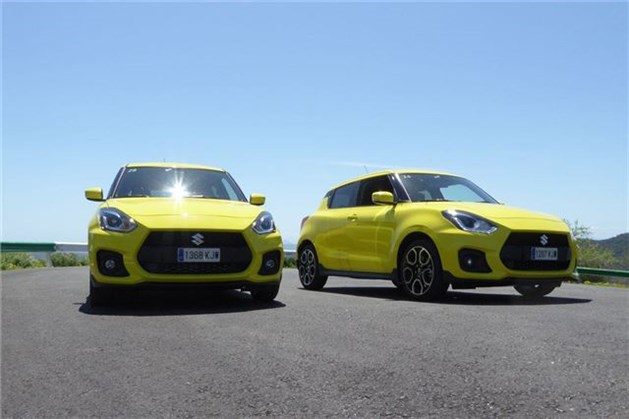 Hit parade
My Son's Kia cee'd was hit from behind and is deemed too expensive to repair. He has decided to go the finance route and get a new car. He is 33 and 6'2" and would like a young man's car rather than a dad's car. He'd like a change from the cee'd, which has been brilliant, and is considering a Fiesta or possibly a Polo, but is not really au fait with makes and abilities. Is there anything that you'd particularly recommend? I'd like him to have something with a good star rating for safety and reliability 
MD, via email
A Fiesta ST is the car of choice, but it gets quite expensive when you add the equipment you want, whereas Suzuki has been offering its less powerful but very fully equipped Swift Sport 1.4 Boosterjet discounted to £16,500 which is a lot less than the Ford with an equivalent spec: /road-tests/suzuki/suzuki-swift-sport-2018-road-test/ Suzukis have a very high reliability score.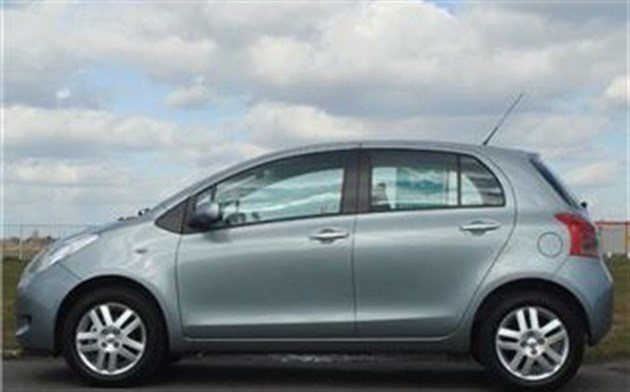 Pointless?
My husband and I, both aged 71, have a 2009 Toyota Yaris with 75,000 miles. The only work we have had done is a rear wheel bearing. I would like to buy a newer 2013/2014 car, but those who allegedly know better do not see the point. Should we run this one until it starts to cost us, or bite the bullet given that we may not want to drive after our 80th birthdays?
MN, via email
My mother's Yaris is a 2001Y. Still running well at minimum costs. So as long as there's no rot in the inner sills there should be plenty of life left in yours.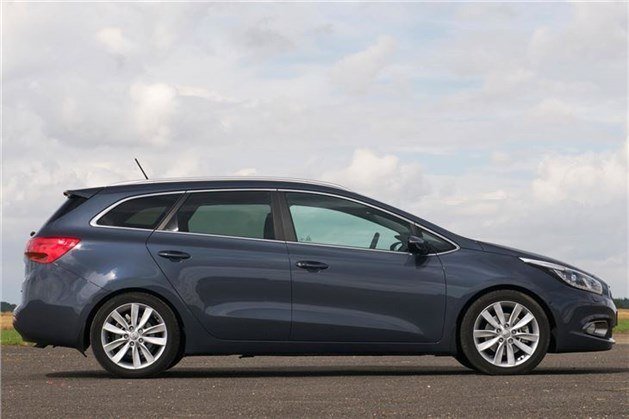 Exceeding expectations 
I am thinking of  buying a KIA cee'd estate, 2011/2017, but am baffled by all the abbreviations of all the sorts of the cars. Is there a  website  where I could go to find out, please
AS, via email
It's called a cee'd SW, or 'Sportswagon'. There are a number of different trim levels graded 1 – 4 and a top level 'First Edition'. This explains: /road-tests/kia/kia-ceed-sw-2012-road-test/ The 2012 was all diesel, either 1.4CRDI or 1.6CRDI, but subsequently a range of petrol engines also became available: /carbycar/kia/ceed-sw-2012/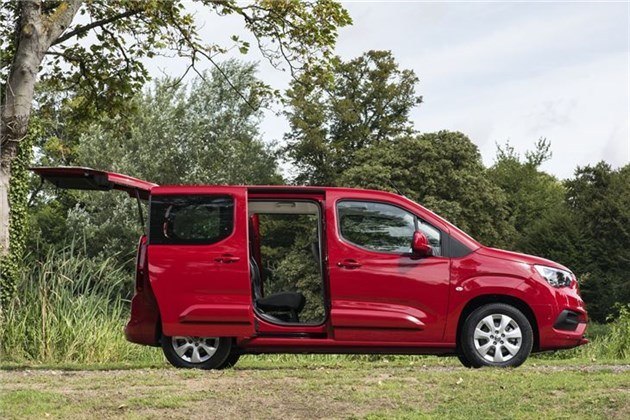 Practically perfect 
At 85 years old I am finding the ride from runflat tyres on my Mercedes B-Class somewhat firm. I am looking for a car with a more comfortable ride, but also with a low boot sill as I need to carry a folding wheel chair for my disabled wife. I have seen a Citroen Berlingo, which appears to meet my requirements but, to save trawling around showrooms, would appreciate your recommendations. I only drive 7,000miles a year and would prefer an automatic. I believe Vauxhall is about to launch a new MPV. 
DJ, via email
Vauxhall has launched the 'Combo Life', which is a Vauxhall badged version of the new Citroen Berlingo and Peugeot Rifter. Tested here with 1.5 100PS diesel engine and manual transmission: /road-tests/vauxhall/vauxhall-combo-life-2018-road-test/ Rifter 1.5HDI 130 8-speed auto tested here: /road-tests/peugeot/peugeot-rifter-2018-road-test/ A 1.2 Putetech 130 petrol engine with the same 8-speed automatic transmission will arrive next year.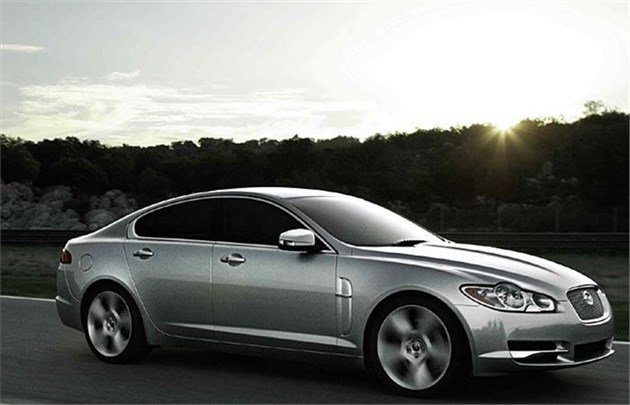 Mixed message 
I own a August 2013 Jaguar XF 3-litre diesel that has done 29,000 miles. A couple of weeks ago I got a warning "1,200 miles to a service". This seemed incorrect both on time: only 9 months since the last service, and mileage: only 7,000 miles since service. The documentation said servicing varied with driving style, but my driving is very normal. I had just returned from a tour of Ireland, so long motorway drives were recent. The next week, it said "service now". As it was due an MoT I booked it in for a service and test. Three days before the service was due I noticed a large puddle of black thin oil on my garage floor. Upon checking the level electronically (no dipstick) I found the oil level was over-full. The handbook warned me not to drive, so I took it straight for its service. I subsequently learned this oil level increase is due to excess diesel fuel being injected into the engine for increased heat for particulate filter regeneration and if the engine is stopped in the process the excess fuel runs down the cylinder walls and contaminates the oil. There was no warning of a filter regeneration. Surely, this design fault can lead to excessive wear and even engine failure? Luckily mine was spotted in time. However, this leads to a lot of questions: Has JLR produced an engine that is not fit for the job? Does JLR admit this is a design feature that could have engine failure consequences? Has there been any offer of a recall or replacement by JLR? If not, has there been any collective legal action against JLR.

PM, Virginia Water
At least now you understand what I've been telling readers repeatedly over the past few years. Never ever switch off a diesel engine mid active regeneration or the sump will fill with post-injected diesel that was supposed to fire off the DPF regen. Manufacturers of diesel-engined vehicles should install a light to warn drivers that the DPF is actively regenerating and to keep the engine running or keep driving the car for another 10 - 15 minutes until regen is complete, but they don't do that because to do so would alert people to a significant inconvenience of running a diesel engined car. What JLR does instead in Jaguars, Land Rovers and Range Rovers is fit the oil contamination warning you saw that comes up as a service indicator. If complied with, though a little late, that should prevent a complete disaster, but does not prevent the cause of the disaster.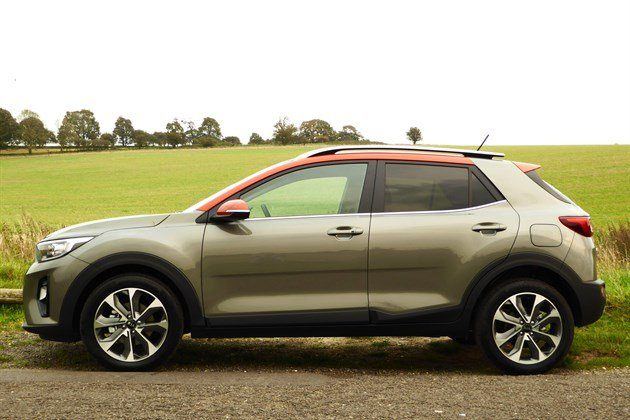 Terminator Two
We're looking to replace my wife's VW Golf SV, which is on a PCP scheme where we now owe less than 50% with just less than 1 year to go, so could hand it back. The current outstanding amount is £4k more than the We Buy Any Car valuation. Our local VW garage isn't optimistic that it will have any residual value in 12 months' time, hence the thought of changing now. My wife would like a small SUV type vehicle similar in size to the first generation RAV-4 she had 20 years ago while still having a high-up driving position. New or nearly new would be acceptable. A petrol manual is a must. Anticipated mileage is 7,000 per year. The budget for the right car is £15k to £20k.
PR, via email
Maybe a KIA Stonic: /road-tests/kia/kia-stonic-2017-road-test/ Mazda CX-3: /road-tests/mazda/mazda-cx-3-2018-road-test/ Citroen C3 Aircross: /road-tests/citroen/citroen-c3-aircross-2017-road-test/ Peugeot 2008 1.2 Puretech 130: /road-tests/peugeot/peugeot-2008-puretech-110-eat6-2016-road-test/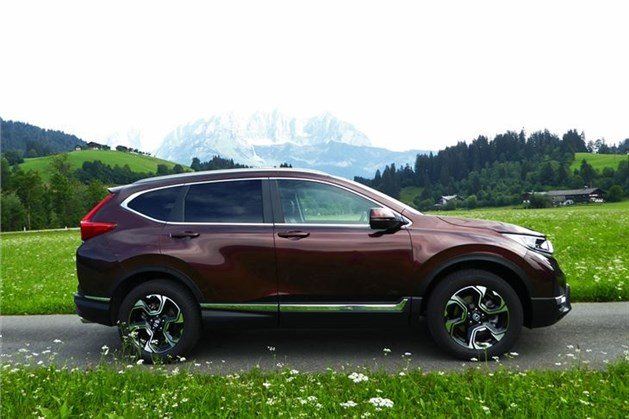 Top swap? 
I own a(Photo Honda CR-V  2018 side mountains 2016 Honda CR-V EX I-DTEC 4WD auto with 30,000 and am looking to change the car in the next few months. I have looked at the Jaguar F-Pace and E-Pace, but find they are quite pricey with similar spec to my own. Also I have looked at the Hyundai Santa Fe and Tucson and KIA Sportage and they all seem to have good spec at a reasonable price. What is your opinion of these cars or would you go for something else? I would also consider a petrol or hybrid
JA, via email
KIA Sorento excellent, but getting expensive: /road-tests/kia/kia-sorento-22-crdi-gt-line-s-2018-road-test/
Same goes for Hyundai Santa Fe: /road-tests/hyundai/hyundai-santa-fe-premium-se-2019-road-test/
New petrol only CR-V and CR-V hybrid about to arrive: /road-tests/honda/honda-cr-v-15-vtec-turbo-2018-road-test/
Or you could consider a Mitsubishi Outlander PHEV: /road-tests/mitsubishi/mitsubishi-outlander-phev-2019-road-test/
Surprisingly good, yet usually overlooked, the Renault Koleos 2.0DCI 4WD Signature: /our-cars/renault-koleos/
B-Max me up, Scotty?
My brother-in-law is offering me one of his ex-rep's cars and I do not know enough about the B-Max. It's a 2013 model with 19,000 miles, only used for driving around Manchester and Stockport, hence low mileage. I assume he has another car for personal use. Diesel engine, I think 1500cc, full service history, something I know he insists on for himself, and for £5,000. It sounds good to me and I'm inclined to say yes, but will I be disappointed after my Mondeo (I've had several). 
CR, Ravenglass
See: /carbycar/ford/b-max-2011/ (Especially the good/bad section). Ford dropped the B-Max a couple of years ago.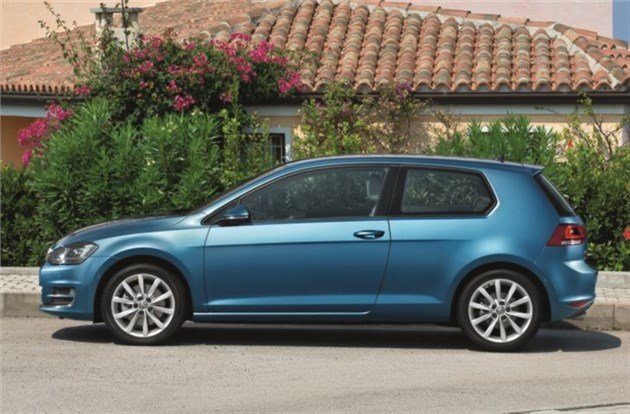 Turbo trouble
My wife has a 2014 VW Golf 1.4TSI that has covered 34,000 miles. It has had normal use, consisting largely of a 25 mile commute each way for the first half of its life. Recently, the EPC and Engine Management warning lights came on. Our very good local garage checked and advised that it needed a new wastegate actuator on the turbo and then the system needed resetting. He advised that this was a well-known problem and VW has contributed to the cost of the work in the past. He advised us to go to the VW dealer, which we did. They quoted £448 for the work, said they didn't know about the problem being common and that VW would not contribute. The next day, after they had done the work they rang to say the turbo needed replacing at about £1,500 and advised that we should complain to VW and seek a financial involvement from VW as this really should not happen. My wife refused to authorise them to do the work. She complained to VW and they have escalated it to a Customer Relationship Manager who will ring back in a few days. Our local garage advised the actuator would be part of a new turbo and we should not pay for it twice. What should we do please? 

BF, Tunstall, Suffolk
The Golf VII has not been the paragon of reliability that VW buyers expect: /carbycar/volkswagen/golf-vii-2013/good/ If it's been on a service plan, the failure might be due to the oil not being changed frequently enough and/or carbonising of the engine oil in the turbo oil feed and oil return pipes that starves the bearing of oil which is usually caused by switching off the engine when the turbo is too hot. These piped need to be replaced wen the turbo is replaced or the same will happen again. Yes, the actuator is part of the turbo so if the turbo is replaced the actuator will be too. I think VW will cough up.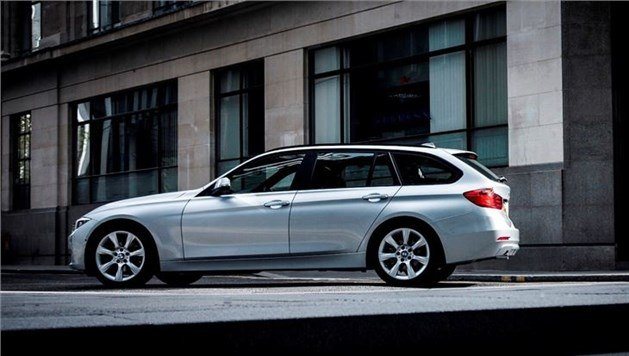 Lock-out 
I have a really nice, albeit high-mileage 2015 F31 BMW 320d M Sport Touring. I usually put my key on the passenger seat and so, when I got out last week to pay a parking meter, I left the key there and when I closed the door and got out, all the doors automatically locked. I was shocked to see my key inside with all doors firmly locked. How could this happen? Fortunately I had left the sunroof on tilt and after 2 hours managed with a piece of strong wire to hook and retrieve my key through the small slit. Has anyone heard of this thing happening? 
JC, Droitwich Spa
Quite common with these ridiculous keyless systems. We have to remember to take the keys out of the cars when photographing them. What could have happened in your case might have been the engine shut down on stop/start, then you forgot to shut it off completely so when you got out of the car it thought you were still inside and activated the anti-hijack locks.
Click to Honest John's Motoring Agony Column 17-11-2018 Part 2
Comments
Author

Honest John
Latest