Honest John's Motoring Agony Column 29-09-2018 Part 1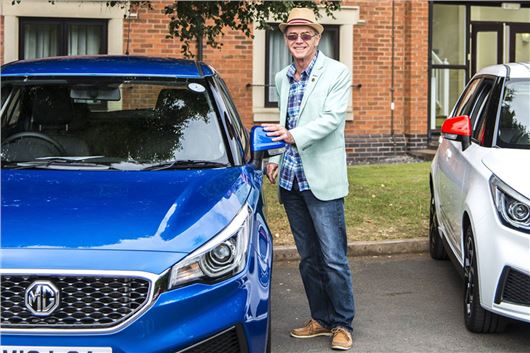 Published 28 September 2018
This week's motoring machinations concern "insurance jobs", grinding gears, false promises and in Part 2 a Japanese Jag, suffering gearshock and a whole lot more.
As usual, emails to Honest John should be addressed to: letters@honestjohn.co.uk  Please try to keep them as short as possible.
Don't build 'em like they used to
My 1989F reg car was victim of a hit and run whilst parked in my street. My insurance is with John Lewis and therefore Axa. My car was repaired at Axa's appointed garage at a cost of £3,899.32 + VAT (Total = £4,679.18). However, my car is insured for £2,500. I wrote to John Lewis Insurance to give them this feedback. I suggested that if I had been informed about the cost of the repair, and in the light of the age and mileage of my car, it might have been better to give me a contribution of this amount towards a new car, save everyone the trouble of a repair and keep premiums down. Is this common practice with insurance companies? How do they decide if a car is worth repairing when the cost of repairs exceeds the value of the car? John Lewis Customer Service thanked me for my feedback and invited me to contact them again if I had any further "query's" (sic).

KM, via email  
That's strange because it's the opposite of what most people report to us. Usually the insurer writes off a cherished classic car, gives them a poor payout and that's that. It could be that the cost of the repair was initially underestimated and that further damage was discovered during the course of the work. But the insurance and insurance repair business is as infested with crooks as it is with good, honest people, so something could have happened here that made someone more money than it should have.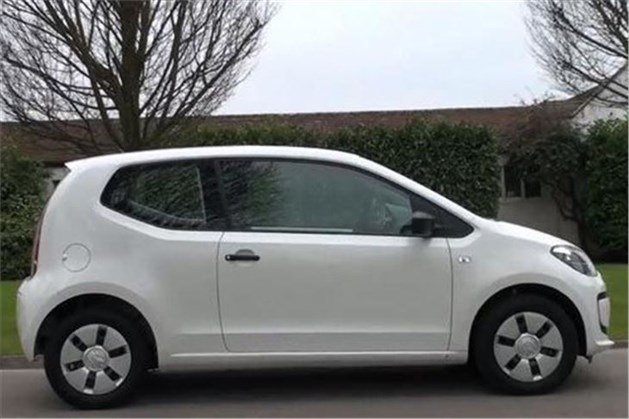 Taking Up drive
We purchased a VW Take UP in 2012, but occasionally experienced problems engaging reverse or 1st gear. The dealer took the car in for warranty repair, but then asked if I could pay £600 in the event they found nothing wrong. Sadly I could not commit to this and had to collect the vehicle without the work being done. The car is now slipping out of 5th gear on the motorway and will cost £114 for exploratory work plus a possible £2,000 for new gearbox and £500 fitting with no promise of a VW contribution. What should I do? The first three services were by the dealer, the last three by an independent. Mileage is now 24,000.
JD, via email
The transmission is the Achilles' heel of Ups, Miis and Citigos. Very variable quality, as gearboxes in small VWs always have been. No better than in small FIATs. 6 years old so no SoGA rights. Find an independent VAG specialist and see what he suggests.
Wet & dry 
At the end of March this year I purchased an ex demonstrator VW Golf 1.4TSI petrol SE Nav automatic with under 4,000 miles. The car was registered to the dealer in November 2017. Having read your column for a considerable period I was aware of the problems of cars with dry clutch packs. I made it very clear to the salesman I would only purchase the Golf if it had wet clutches. It took a few days for him to come back and assure me it had wet clutches. Yesterday, I telephoned VW customer sales and they checked the chassis number and informed me the car has dry clutches. I telephoned the VW dealer and they admitted they had given me the wrong information, which had come from one of their mechanics (no longer with them) and at that point they offered me an extra year's warranty. I said that this did not resolve my problem and it was stated that the matter would be discussed with the management team. I suggested they take a day or two to consider this whilst I considered my legal position. I also paid a high price for 4 years gap insurance on this car. Am I in a position to reject the car?
WMM, Aberdeen
I think you'll have trouble rejecting it, especially if the only assurance you received was verbal, but no reason not to ask for a full 5 years warranty on the transmission, which is what VW is forced to apply in other countries such as the USA, Canada, China, Australia and New Zealand. If KIA can warrant its dry clutch DCT (and the rest of the car) for 7 years, why can't VW do it for 5 years?
My little runaway
A mother and 20-year old daughter each bought used KIAs from a reputable main dealer garage in South Wales earlier this year. Mother bought a Sportage and daughter a Rio. Each has been happy with their respective car apart from handbrake hold behaviour. Mother booked her Sportage in with the dealer today for an initial check. Daughter told mother about her handbrake issue. Mother suggested that daughter phones the dealer and they can go together. Dealer acknowledged that daughter phoned and said had a handbrake issue. Daughter went off to meet her dad and parked outside his house on a hill en-route to the dealer. After 20 minutes, dad and daughter go to get in the Rio and the car had rolled down the hill and hit a wall. Thankfully nothing else was hit. The Rio has about £120 worth of damage. This was as a result of the handbrake issue reported that day to the dealer. Dealer says not his problem. Daughter is slight: may have an issue fully engaging the handbrake. Handbrake had already passed an MoT. Is the dealer liable for the damage or is it the daughter's problem? Balance of warranty still valid. Should daughter at 20 at least notify her insurance company even if she decides to pay for repairs herself? Would the insurance company take a dim view just from the report from a young driver?
RP, via email 
Why, knowing the car had a parking brake issue, did she park it on a hill without taking the obvious additional precautions of leaving it in gear and pointing the wheels towards the kerb? See Highway Code Rule 252. For £120 worth of damage, do not involve the insurer (unless, of course, the runaway car damaged something else). She may have an excess of more than £120 and in any case the cost in increased premiums for making a claim will be significantly greater than £120.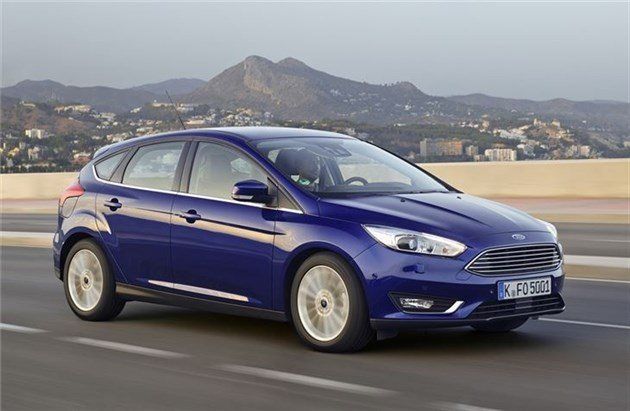 A matter of Trust
Following your advice, I took my 2nd hand 2014 Ford Focus to Kwik Fit for an aircon recharge. They re-gassed it, but told me that I had an issue with the clutch in the air con system not engaging (they then gave me an unexpected refund). The mechanic at Kwik Fit asked me whether we'd had a bump, as the air con is often the first thing to go. I told him that we didn't know if the car had sustained an accident before TrustFord sold it to us. I've just come off the phone to an independent mechanic, who I've asked to look into trying to fix the aircon and he asked me exactly the same thing, stating that a few things under the bonnet looked loose and as if they had seen work (including the front bumper). Are we within our rights to ask TrustFord to disclose the history of the car, aside from service history? If so, and we find that the car has been sold to us post-accident, are they obliged to deal with repairs? We are sadly out of our 3-month warranty period.
AM, via email
The electromechanical clutches on a/c compressors can fail all by themselves. We had one do that on a Toyota at 50C in Thailand. Happily, there you can just rock up to a roadside a/c specialist who will put a new clutch on it for you for between £50 and £100. In the UK, though, not all are directly replaceable and they usually tell you it needs a new compressor. Yes, take it up with 'Trust Ford'. If you can find any evidence that they knew the car had suffered prior accident damage and they did not tell you about it then they are guilty of a "misleading omission" and are wholly liable. Since TrustFord is owned by Ford it has access to Ford parts ordering records, so if the car was damaged and repaired it must have known. For the law see: /faq/consumer-rights/ Scan down quite a long way to: "The Consumer Protection from Unfair Trading Regulations May 2008 (CPRs) incorporate The Sale and Supply of Goods to Consumers Regulations 2002 and contain a general prohibition against unfair commercial practices and, in particular prohibitions against misleading actions, misleading omissions."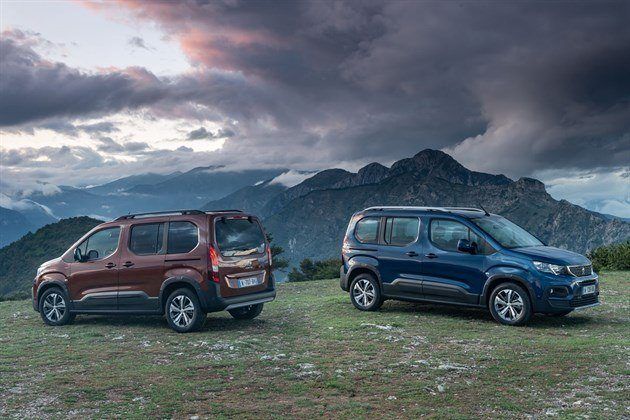 Max Headroom
Can you advise on which car would suit our requirements? We need a car with a high ride and sufficient head-space as my husband cannot bend his neck. We also need and a boot that will hold a wheelchair. We drive an automatic car and our present one is a Ford Mondeo Titanium, which has been excellent, but we want something  a bit smaller and more manoeuvrable yet still nippy.
CT, via email
A Citroen C4 Space Tourer 1.2 Puretech EAT6, or the forthcoming new Peugeot Rifter: /road-tests/peugeot/peugeot-rifter-2018-road-test/ Unfortunately the smaller Citroen C3 Picasso has now been dropped, but KIA is still building the Venga at Zilina: /road-tests/kia/kia-venga-2010-road-test/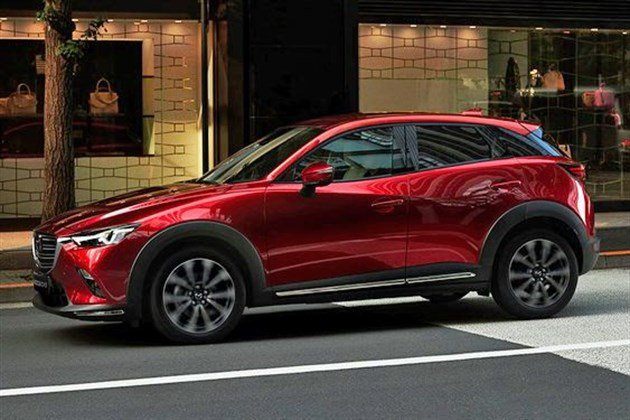 Four into three equals? 
I have had BMWs since the 1990s. Soon I would like to replace my current 116i (which I have been very pleased with), but BMW has revised its range and there is no direct replacement. There is a 118i, which misleadingly has a 1.5, 3-cylinder engine. I can't say I'm thrilled with the idea. The 120 seems a better bet, but how "green" is it with the bigger engine? What do you think of the 118i, the 120i and the Mercedes A-Class range, or, on a totally different approach, the Mazda CX-3? Basically, I'd like a smallish petrol, manual car, which accelerates well (top speed is not an interest), but can return a good mpg figure.
HS, via email 
I like the Mazda CX-3, which has just had a September revamp: /road-tests/mazda/mazda-cx-3-2019-road-test/ There is a fairly general switch to downsized 3-cylinder engines. Peugeot/Citroen's 1.2 PureTech has been the most successful so far. BMW and Ford now have 1.5 litre chain cam 3-cylinder turbo petrol engines. The new A-Class has a 1.3 4-cylinder Renault engine, but I was more impressed by the 2.0 litre: /road-tests/mercedes-benz/mercedes-benz-a-class-w177-2018-range-road-test/ A few reports of crankshaft problems with early BMW 1.5 3-cylinder engines, but they are over now and I was impressed by it in the MINI Cooper: /road-tests/mini/mini-cooper-f56-2018-road-test/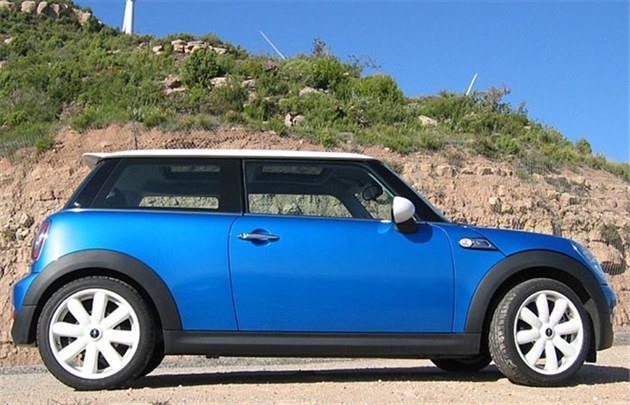 "I hear you knocking.."
Our beloved 2010 MINI Cooper has developed a noisy knocking sound inside the engine after a couple of minutes of driving and increases in tempo when accelerating. Both Halfords and our independent BMW mechanic believe it will require a replacement engine, but the supply and fit would not be economically viable. On a car that has done under 60,000 miles, I am very surprised for the engine to have failed. I understand that BMW was using Peugeot engines in the MINI at that time. Are you aware of similar cases and do you think I have a case against BMW, even though it is outside of the warranty? Do you have any suggestions other than scrapping the car?
MW, via email
If you are lucky it might be the timing chain tensioner. These are the faults we are aware of with the R56 MINI Cooper and S: /carbycar/mini/cooper-and-s-r56-2007/?section=good / Neither BMW nor the original supplier could be held liable for an engine fault in an 8 year old car.
Super-charged 
I've read you column for a long while and never really knew whether the use of premium fuels would deliver any benefit. Indeed, having followed your regular suggestions I used Shell V-Power in my previous MINI Countryman 1.6 petrol but didn't really notice any difference over supermarket fuel. However, having recently bought a Vauxhall Mokka X 1.4T petrol automatic, there really does seem to be a noticeable improvement in mpg compared to regular 95RON unleaded from a supermarket, as well as what I would describe as a smoother power delivery. Is this likely to be because the benefits are more easily realised/noticeable in an automatic?
PK, via e-mail
Depends on how precisely the engine is optimised to higher RON fuel. Newer engines have to be to meet emissions requirements and deliver lower NOx and CO2 in the lab tests. An auto will sense the increased torque at low rpm and shift up earlier. That said, beware filling stations charging more than £1.50 a litre for Super.
Not all there 
I am hoping you can help me with my quite stressful issue? In early May of this year I saw advertised on eBay a 2008 Jaguar XF 3.0D by a company in Derby. Before travelling the hour and a half to their premises, I rang and spoke with a salesman who confirmed it was indeed 3.0D. At the premises I drove the vehicle, which revealed no real issues. I inspected the service history, bills, etc. and everything seemed 'good to go'. I left a £500 deposit by debit card, and arranged to pay the outstanding £7,382 by bank transfer and collect it the following week. I paid the remainder a few days later. About to proceed with the handover, I was presented with the V5C. This was the first time I was able to view this document. On closer examination I noticed the engine size wasn't 3.0 but in fact a 2.7. I immediately declined the car on this point and asked for a full refund. Another salesman then entered the office and made statements such as: "There's is no difference between the two engines; they're virtually the same." And "We'll take it anyway and then we'll find you a 3.0 later and then do a deal." sort of typical motor trader salesperson comments. I refused all these, and demanded a full refund, but they said no one is present who can authorise a full refund. So I left the premises and left the car there. I then read reviews of the company and my gut feelings went from bad to worse. Stories abound that they are a shady and unscrupulous company in respect of selling dodgy motors with suspect roadworthiness and refusing to refund money. They have recently changed their trading name. However, the same salespeople work for them. Months later, despite numerous letters and phone calls, they are still refusing to return my money. I have been to Citizens Advice and, despite being very helpful, I believe the time has come to go down the Small Claims route. I am declining the help of solicitors due their £200 + VAT per hour and £150 + VAT per letter. I am getting desperate now in this situation. Any help or advice re leverage to enable a full refund would be very much appreciated. I have a photo of the original sale advert and the sales invoice showing it as an XF 3.0D. 
PH, via email
The 275HP 3.0 V6 diesel was not launched until December 2008 so it is very unlikely that many were registered in 2008. From 2007 to 2008, the V6 diesel was the 2.7. However, all the documents apart from the V5C state it is a 3.0 when it isn't. The problem with Small Claims when a dealer is dodgy is actually enforcing a ruling against the dealer. You have to get a High Court Sheriff's enforcement order and the Sheriffs then attempt to seize defendants property to the value of the judgement, plus their fee. More here: /faq/consumer-rights/
Serviced light
I purchased my BMW 535 Touring new 3 years ago, together with a 5 year service package. I have just had its 3-year end of warranty checks and so-called service, plus MoT. Next service due in July 2019 or 10,000 miles. Since purchase I have only covered 10,300 miles. My BMW dealer does not appear to have done anything at all regards servicing: no oil changes, etc. Seems that they just looked at the computer. On purchasing the car, I noticed that on the digital screen the first service was to be at 10,000 miles or July 2018, missing a year out. What am I getting for my 5-year service package? It seems to be nothing. I am going to challenge the BMW dealer and request a refund. I must have paid something like £500 for the service contract when I bought the car.
DB, via email
Quite. I have been advising people against these service packages for years. Seem to me they are designed to enrich the dealer and shorten the life of the car.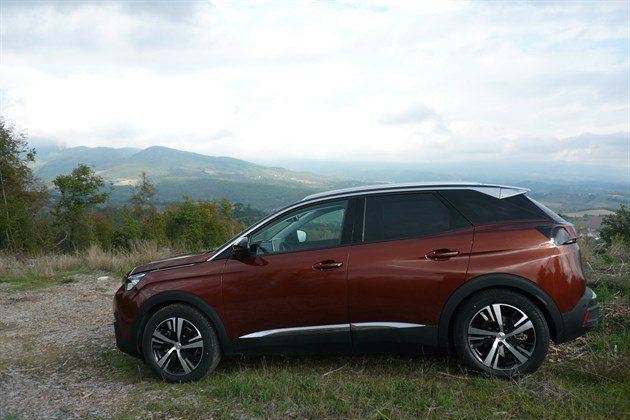 No more?
I have my 2nd Peugeot 3008 Allure THP 156 petrol. I hear that Peugeot is discontinuing the 3008. Is this so? If so, what would you recommend to replace it?
WH, Melton Mowbray
The original 3008 was replaced by the outstanding all new 3008 in 2016: /road-tests/peugeot/peugeot-3008-2017-road-test/ So if you have an original model 3008, the new 3008 is the much better replacement.
Extra sensory
My wife's 2007 VW Golf Match TDI 105 is still an excellent runner after 110,000 miles, but the ESP light is on (a common fault, apparently) and it will therefore fail its MoT test in February. A new ABS pump module will probably cost over £1,200 and the car is worth less than £2,000. An alternative might be to send the unit to ECU Testing in Derby, costing about £250, plus removal and fitting charges locally (Surrey). We cannot sell with the light on and presumably trade-in value is negligible. What should we do?
BJ, Leatherhead
Will be a failed brake pressure sensor I side the ABS module. Send it to be rebuilt by http://www.ecutesting.com /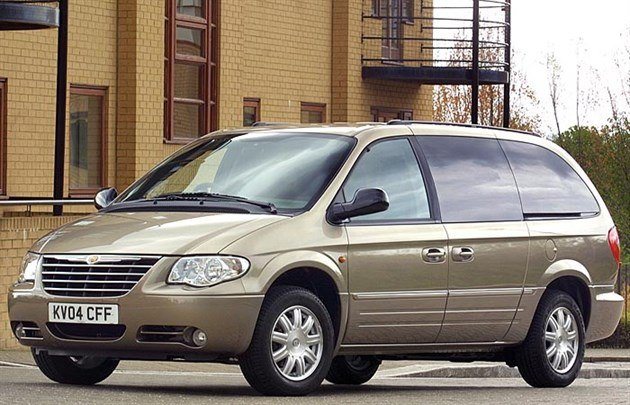 Cart horse
Our diesel Chrysler Grand Voyager has been a family workhorse for 18 years, through school, university and now children's own houses.  The rear is capacious with all seats removed and will take an 8'x4' sheet of plywood flat as well as a huge amount of furniture and a tandem. It is on its last legs and increasingly difficult to get through an MoT. What would you suggest as a replacement for comfort and capacity. We have thought about a Citroen C4 Grand Picasso.
GW, Wolverhampton
A C4 Grand Picasso (now C4 Grand Tourer because they don't want to pay for the Picasso name any more) is not as big inside. You might need to jump up to the Space Tourer itself: /road-tests/citroen/citroen-space-tourer-business-2016-road-test/ But the closest to a Grand Voyager might be a Ssangyong Turismo: /road-tests/ssangyong/ssangyong-turismo-22-elx-2016-road-test/
No indication
A lot of drivers seem to think that the use of indicators is optional, so perhaps manufacturers should put them on the options list. Or perhaps it should be an offence not to use them, as it is in parts of the USA and in Spain where the offence carries a fine. Carry on the good work,
LG, via email
Not just in the UK. Austrian drivers do not signal on roundabouts.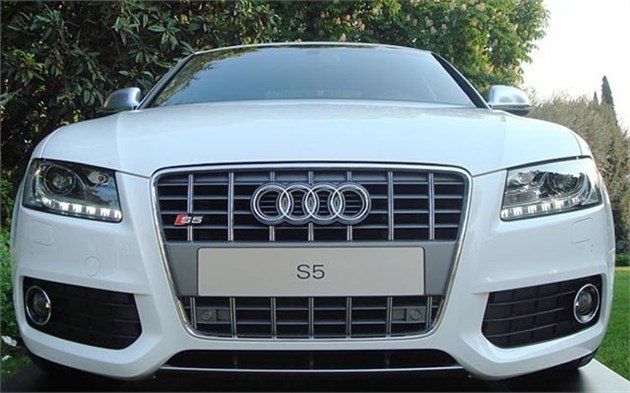 Pet eight
A friend is selling his 2007 Audi S5. It's done 90,000 and has a full service history. It also has a Miltec exhaust fitted so sounds great (I've driven it once). It's in good condition and I'm thinking of buying it. He wants £8,000, which seems a good price after looking at other examples. I've always fancied a big V8 and they're a dying breed but are there any major problems you could envisage with the engine considering the mileage? 
HL, Shropshire
Nice car: /road-tests/audi/audi-a5-and-s5-2007-road-test / Problems: /carbycar/audi/a5-2007/?section=good / Sorry, no 2008 S5s in our pricing tool.
Tolled you so 
Recently as I travelled back from Wrexham to East Lancashire, our satnav insisted we divert off the M56. I had no idea where I was and just followed the directions. Eventually I drove over something called Mersey Gateway Bridge. I recall seeing a sign saying 'Toll Road' or similar, but was not too concerned as I use the M6 South toll road a couple of times a year, and expected to reach a toll booth at some point. Only I didn't. Now I know why. Yesterday, I received a PCN for £42 (halved for prompt payment). Going online I note the toll must be prepaid. Not much use for someone outside the area who is blissfully ignorant of this requirement. I have of course appealed, offering to pay the £2 toll, but don't expect much sympathy. No doubt it is all a lovely moneymaking scheme, but how on earth can such sharp practice bordering on highway robbery be legally justified?
DW, Oswaldtwistle
Bad system. To overcome the high cost of collecting small tolls they should use a procedure similar to the Dart crossing. The instructions are made abundantly clear by repeated roadside signs and you get until the end of the day to pay.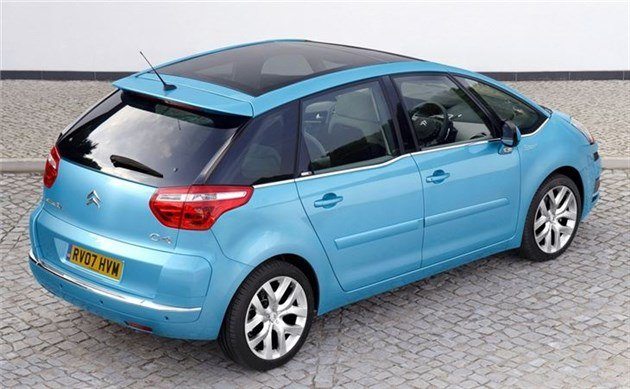 An injector falls
Our Citroen C4 Picasso, 2012, bought from a Citroen dealership, has a full service history, and has only done 57,000 miles. It broke down on the M1. The garage that repaired it told us we needed to renew the cylinder 4 injector at a labour cost of £93, and a part cost of £295. Is this a common problem with this model, and can we ask Citroen for a contribution?

PB, via email
Failure of injectors in the 1.6 8v 115PS Ford/Peugeot/Citroen diesel engine is common. But at 6 years old the supplying Citroen dealer is out of liability.
VAT is the question?
I will relate my whole 'story' to enable you to grasp the financial issue which has left me perplexed as I don't seem to be able get a straight answer from those who have placed me in the predicament. The succinct question that I pose is: "should I have had to pay VAT on a used motor vehicle, that I purchased from a garage in Northern Ireland and, if so, why?" I purchased a Nissan Juke for my grandson. Prior to doing so, the salesman (Tim), informed me that its total value was: £12,280, a figure I accepted 'on face value'. However, when I went to insure the car for £12,280 the insurance company requested the registration number and I gave it to them. The insurance company then advised that the total value of the vehicle is: £10,233-33p. A figure that I was 'forced' to insure it for. It was only when I returned home that I studied the: USED VEHICLE INVOICE, which showed that the vehicle was in fact valued at: £10,233-33p (as the insurance company had advised), but a figure of £2,046-67p had been added for VAT. Thinking that there must be a genuine misunderstanding on the part of the salesman, I immediately got in contact with the garage. However, Tim was 'off', so I was put through to the finance dept. I explained the 'issue' to him. Advised what Tim had told me regarding the total cost of the car in that he had never once said: "the cost of the car is: £10,233-33p, plus VAT at: £2,046-67p, total: £12,280." This finance chap was at 'odds' to answer my query. He told me, that: he "thought some used cars incurred VAT and others didn't." I further asked him, what cars didn't incur VAT and why: a question that he couldn't satisfactorily answer (just a load of waffle). The upshot was that he told me to revert to the finance company, with whom I had taken out a loan for the vehicle, which I did. They advised that they weren't charging VAT on the loan. The upshot of my predicament is twofold: I now have obtain 'GAP Insurance' to cover the shortfall of the total cost of the loan in the event of an accident. Also, when I come to re-sell the vehicle, I will be significantly 'out-of-pocket' because of this VAT levy, which I wasn't expecting. Consequently, I will be 'out-of-pocket' for the VAT I have been conned into paying and the eventual depreciation of the vehicle. What course of action do I have against the garage? Or is it as I have been advised: VAT is payable in this instance. For the record, I am a 69 year old senior citizen, and I feel I am being duped and taken advantage of in this instance. Is this the case?
RH, Donaghadee, Co. Down
The car will have previously been a 'VAT Qualifying' car, which means it was previously owned by a rental company or a dealer as a demonstration car and that they could reclaim the VAT input tax. It was then sold to you as a 'VAT Qualifying' car with the VAT added and itemised so that if you were VAT registered and would use the car for a 'VAT Qualifying' purpose you could reclaim the VAT input tax. As it is, you can't, so the insurance value should be £12,280, not the pre-VAT £10,223. Unless, of course, £10,233 is the actual market value of the car and you overpaid.
Click to Honest John's Motoring Agony Column 29-09-2018 Part 2
Comments
Author

Honest John
Latest