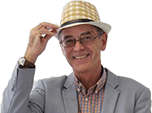 Honest John's Motoring Agony Column 15-09-2018 Part 2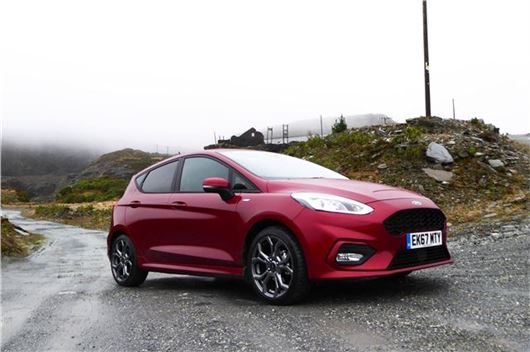 Published 14 September 2018
Click back to Honest John's Motoring Agonies 15-09-2018 Part 1
Fords popular 
Which are the top 20 Makes and Models of cars on Britain's Roads?
PL, via email 
Bear in mind that some models have retained the same name for longer than others, but these are the latest DVLA statistics:
Ford Fiesta 1,528,121
Ford Focus 1,348,469
Vauxhall Corsa 1,130,278
Volkswagen Golf 1,069,435
Vauxhall Astra 993,906
Volkswagen Polo 666,079
BMW 3-Series 622,492
Renault Clio 488,193
Toyota Yaris 475,450
Nissan Qashqai 458,352
Mercedes C-Class 447,967
Audi A3 425,820
MINI Cooper 417,622
Vauxhall Zafira 389,271
Honda Civic 388,676
Ford Mondeo 363,497
BMW 1-Series 362,896
Nissan Micra 347,358
Audi A4 343,380
FIAT 500 340,618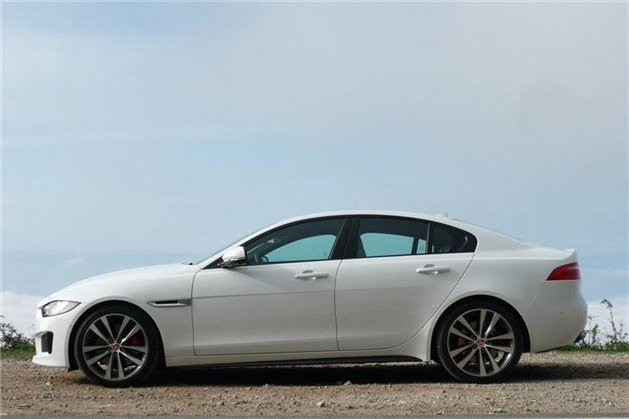 Tom Tom go
After six weeks at the dealer, who changed the Air Con Evaporator of our Jaguar XE we finally have a car with air-conditioning that no longer smells of tomcats, so hopefully after 5 months things are finally fixed. We have accepted the car back after a week's trial (dealer tested for a week before contacting us), so hope we can now start to enjoy it. We are trying your suggestion of using 98 RoN petrol. 
CS, via email
Thank you for the feedback. That makes sense. It's actually a good idea after running the a/c to cool the car, to turn the heat right up at the end of your journey to evaporate off the condensation in the ventilation trunking, killing off any bacteria and leaving it nothing to grow on.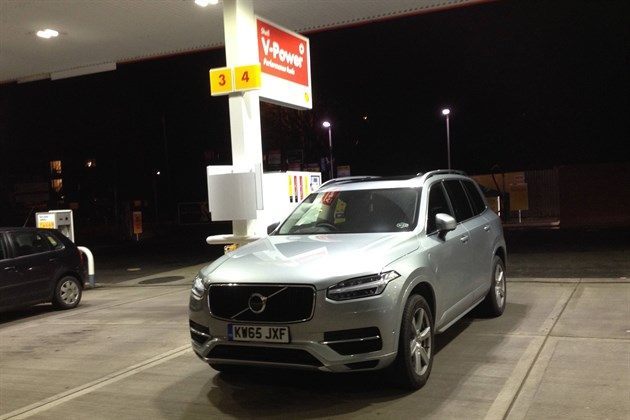 Hy mileage
I have a 2016 Volvo XC90 T8 petrol hybrid on a 3 year lease. It will have done about 85k miles when it comes to the end of its lease in March 2019. Most of this has been on a 92-mile daily round trip commute on motorways. It has all the spec and goodies I want and I really like the car. Reliability has been a touch rough at times but it has mainly been software related and the dealer has been excellent. Volvo promises to give free updates to the software during servicing for the lifetime of the car. I am tempted to opt out of the car scheme and buy my car from the lease company. It was £70k new but I expect they will want about £25k for it. I might also use our V60 (that does a tiny mileage) a few days a week to keep the mileage on the XC90 down. So I expect it to do no more than about 18k miles a year after March 2019. Do you think this is a reasonable idea? Would about £25k be fair value? Should I buy a warranty, and if so can you recommend a provider? I have looked at some but they don't seem to like 100k+ mileages.
PF, via email
Makes sense as long as all the glitches are software and will be fixed FoC as part of your service deal. I had to switch a lot of the stuff off when I was test-driving the T8: /road-tests/volvo/volvo-xc90-t8-2016-road-test/ Of course, if the recharging kit is already installed at your house then it makes even more sense. Best to run nit on the Shell V-Power that the engine is optimised for. Warranties cease to have much value beyond 100k miles because then the underwriters decrease their risk by imposing more restrictions and exclusions. Basically, nothing is for nothing.
Leap of faith 
Some years ago the leaping Jaguar's direction was turned from right (a logical direction for western script writing) to left (not logical to me). Any idea why? Also, travelling around the UK this year roadsigns are becoming even more obscured by untrimmed growth leading to dangerous conditions, surely councils have a legal duty to keep them visible? 
IB, via email
The reason for the left leaping cat will be aesthetics. Bit strange, but last week in Germany I saw a newish XJ with right and left leaping Jaguar transfers on its rear flanks (as if they were leaping over the wheelarches both sides). Yes, overgrown road signs are a problem. You miss the 50 to 30 limit passing Dehnam studios and soon after there's a speed camera. I guess they come out at night and carefully rearrange the shrubbery to hide the 30 limit signs.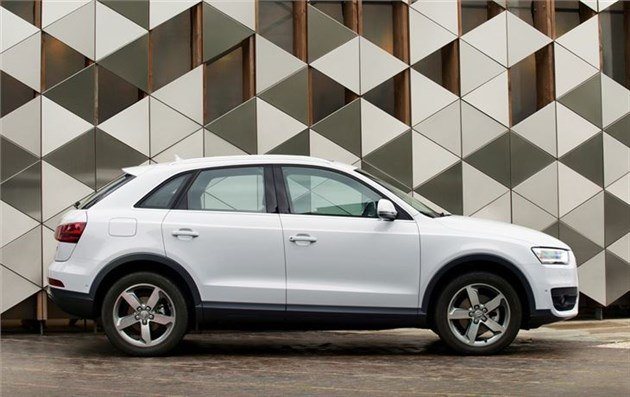 Keep on running
I have had a diesel Audi Q3 from new bought in 2012. It's travelled 26,000 trouble-free miles and has had a replacement cambelt and water pump at its 5-year mark. What is the best future strategy for this vehicle? Would I be better keeping it for a number of years hoping for more trouble-free motoring, or should I swap now? I travel only around 4,000 miles per year and know that diesels and their particulate filters are not good news at the moment. We have loved the Q3, which is automatic and gives a high driving position for better overall vision, while and its 4-wheel drive coupled with winter tyres does a great job in winter. What would be a good replacement if that were to be your advice? Thank you.

JC, Mansfield
You don't do enough miles to justify a new diesel. Yours may or may not have been subject to the EA189 NOx emissions update. Whether you get trouble will largely depend on the lengths of your journeys. If usually shorter than 5 miles then yes, expect trouble. If usually 50 miles or more, probably okay. It will be very expensive to upgrade to a newer equivalent such as a Tiguan, Ateca, Karoq, or the forthcoming new Q3. (I'm not keen on the Q2.) I'd be inclined to stick with what you've got.
Powershift to the people
In your article of 30 July 2016 you stated that the Ford Powershift warranty had been extended to 5 years. I purchased my car on 20 September 2014 from Marshall's of Cambridge and have had the clutch sorted out on at least three occasions. The car has now started seriously juddering again and they are saying that the extended warranty does not cover the clutch assembly, which they say needs replacing.  Marshall's say that Ford will not pay for it so they cannot do it. Please can you advise me how to go forward?
MK, via email
That's not what I wrote, but this is getting serious. Two reports of failed Powershifts in Focus models already today. Obviously Ford is seeking to limit its liability and in other countries the governments have forced the company to extend the warranty on Powershifts to 5 years. Unfortunately, the DVSA does not have the authority to do this in the UK, and it could be that Ford will claim the failures are the result of sitting in D on the brakes in traffic. For Focus Powershift owners it could be that the only way out is a class action against Ford.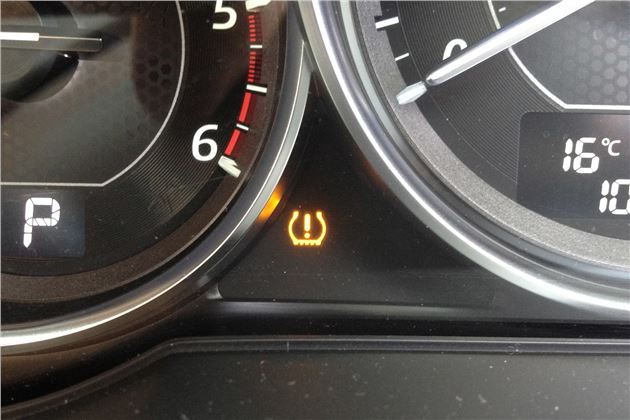 Pressure watch 
Wondering whether you have come across this. I am on my 4th BMW 3.0 diesel Touring which I love driving and use it mostly for trips over to France where you are able to drive at 130kpm legally. My current car is 2014 and has covered just over 10,000 miles. Recently the Tyre Pressure Monitor has been coming on. Checking the pressure when cold, they seem to as per the manufacturers recommendations and I then reset the warning.  When this happened again and again, I took the car to our local BMW agent (the only one in Jersey and where the car was purchased new) and they recommended I have one new monitor fitted to one of the front wheels at a cost of £300 + which seemed a bit steep. This did not cure it, so back the car went to the garage. They admitted that BMW acknowledge there is a problem with the system on some of their cars but apparently not sure what to do. On two recent trips to France on the Peage roads, doing 80mph overtaking large lorries, the warning lights start flashing, quite worryingly. Even back home in Jersey, the warning light has come on at speeds of less than 40 mph. The BWM garage does not appear to know what to do. On one occasion they even suggested filling the tyre with with nitrogen, which I believe is sometimes used for track days (they are Porsche agents as well). I have got to the stage where I just leave the warning light on, it goes out of its own accord and in time comes back on. This could be dangerous if there is a real problem, though. Any ideas? 
MdF, Jersey
Tyre pressures are affected by heat in the tyres and can rise by as much as 4PSI. If that increases any disparity between the pre-set pressures, it will raise the alarm. It can be quite tricky to set these systems, but I've managed it with a pump and barrel gauge on a Mazda, a Honda and a Renault. BMW used to fit a TPMS system that showed disparity by distortion of the tyre, I think via the ABS reluctor rings. But the EC preferred system is by valve sensors that can suffer corrosion problems. Far reaching EC Directives like this are frequently based on lobbying by manufacturers of the systems rather than any proper long-term pre-testing, as we have also seen with air conditioning refrigerant, now EC Directed into the hands the single holder of a worldwide patent on the gas with inevitable results.
Expiration date
My wife has a 2001 Yaris, which has given great service and suits her low annual mileage of 3,000. It is starting to show some signs of rust and is likely to need replacing within the next 12 months, but can you please recommend something similar without all the bells and whistles that modern cars seem to have, which she considers unnecessary and confusing?

ML, via email
A later Yaris. But the ultimate in simplicity is a base model Dacia Sandero 1.0SCe: wind-up windows, no radio, no spare wheel. Alternatively there have been some pre-registered Vauxhall Corsa 1.4s at the bargain price of £7,500. While the Suzuki Celario (photo) is the most economical small petrol car you can buy.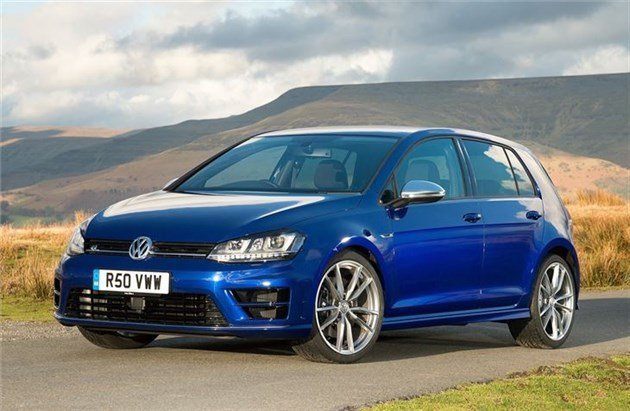 Open wide and say R
I am very close to buying a golf R from my local VW dealer who has 2 cars to choose from, both 2017 models, one is manual; the other is DSG automatic. Which should I go for?
ME, via email
MANUAL. The 6-speed DQ250 DSG is terrible in the Golf R, and that's probably what a 2017 will have. The latest Golf R has the much better DQ500 7-speed wet clutch DSG.
Puncture despair outfits
Is it correct that if a mobility kit liquid is injected into the tyre the puncture cannot be repaired and tyre has to be renewed? 
RS, via email
Yes. And it's happened to me. £256 for a new 17-inch tyre for a Mazda 6 on a Saturday at Kwik Fit.
Free guide?
Retirement and consequent reduced mileage have made electric vehicles seem a viable proposition. Online searches for general guidance have produced only commercial hype for individual models.
Can you recommend somewhere we can obtain independent unbiased advice, about what to look for, what to avoid, and what questions to ask when considering buying electric.

KL, via email
Nothing ever will be completely unbiased (except, perhaps, from 'Which?'), because someone has to pay for it.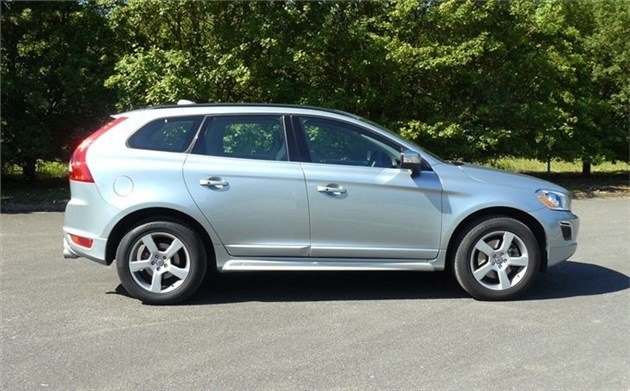 Pain 
The ride quality on my 2015 21,000-mile Volvo XC60 D4 Auto front-wheel drive has deteriorated badly since I bought it, used, 10 months ago. I took it to a Volvo main dealer. They sent a mechanic to test drive with me and he agreed that the ride was very harsh. He checked the car in the workshop and sent back a message saying everything was OK and he had increased the tyre pressures from the recommended 35 psi to 38 psi. He said this would help although in my experience increasing tyre pressures makes the problem worse. It did. I complained to the dealer's manager who denied that the mechanic had agreed with my complaint and said that it would be better if I used another Volvo dealer. So much for main dealer service. We are in our mid 70s and my wife has chronic osteoarthritis, thus comfort is our most important attribute in a car. Can you make any suggestions to improve the ride quality/comfort? If not, can you tell me what car has the most comfortable ride quality? I like the higher seating of an SUV but don't need four-wheel drive. I drive around 8,000 miles a year: all leisure. My budget is around £20k.
MS, via email
This all boils down to the wheel and tyre size on the car. If it's on 20-inch wheels with 45 profile tyres the ride will be harsh. If its on 18-inch wheels with 60 profile tyres then the sidewalls of the tyres will be much more compliant. I'm on Kumho Crugen 225/60 R18 tyres at cold pressures around 30/30 PSI and the ride is very good and pothole absorbent.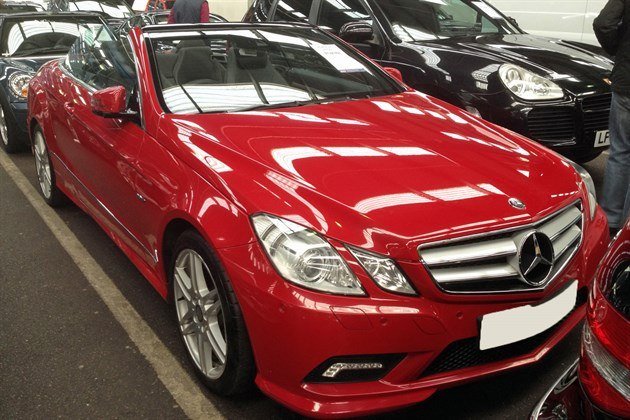 Crunch time
I have a 2011 Mercedes E250 convertible in which I do about 5,000 miles a year. I'm very happy with the overall experience with two exceptions. Firstly, the tyres are so low profile that it is virtually impossible to park it anywhere without damaging the alloys. The merest touch of the kerb gouges the metal and even low kerbs are above the rubber so it's the metal you hit with. The other problem is that the tyres themselves are incredibly fragile and I have to replace one or two damaged tyres a year. I have no such problems with our other car, a Honda CR-V that does the same mileage on the same roads with the same drivers, or indeed any previous car. They are not all the same brand. Any advice?
PR, via email 
Yes. Sell the big wheels with low profile tyres on eBay and replace them with smaller wheels to which deeper profile tyres can be fitted. Pirelli P-Zero tyres (and some others) have a protruding bead running round the sidewall to protect alloy wheels from kerbing
Mobile own
My daughter has an inheritance that she would like to spend on a used camper van. She has up to £25,000. We live in South Devon and have no idea the best place to look or what we should be considering. She is single at the moment and would like to put her bike on the back so she can travel the UK and Europe. It probably would not be used much during the winter as she works in the French Alps. Should we be looking at a conversion or purpose built? A friend mentioned a Peugeot and FIAT Ducato models as well as the VW California? 

SO, via email
Best to wait until October/November October/November when used prices fall because camper vans usually become redundant over the winter. Most SEVEL built Peugeot/Citroen/FIAT vans end up as campers. They are by far the most common base. A converted van will be cheaper than a coach-built camper, but will not be as commodious inside. Get some magazines such as Motorhome Motorcaravan Monthly and start from there. Buy newer and higher mileage rather then older and lower mileage. Do not buy a high priced motorhome that has done only 30,000 miles in 10 years. Be aware of increasing restrictions in Europe over the use of older high emission vehicles.
Lexed generation
I wish to purchase a new or nearly-new hybrid hatchback. I have considered the Lexus CT200h, but it has unfavourable reviews. My annual mileage is about 9,000. Any thoughts please?
BH, via email
Far better a Toyota Prius, that now has an excellent chassis with superb steering: /road-tests/toyota/toyota-prius-2016-road-test/ Or, for more style and fun, a Toyota C-HR: /road-tests/toyota/toyota-c-hr-2016-road-test/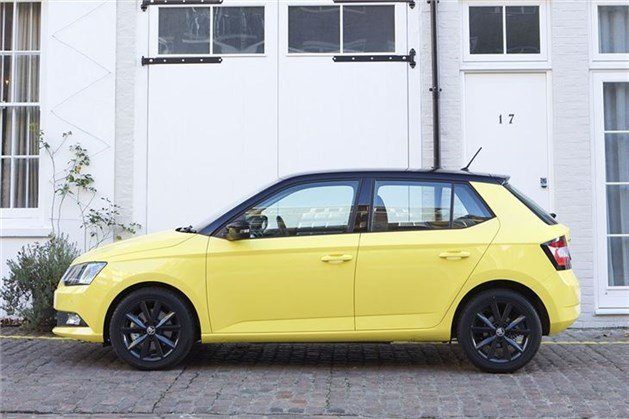 Public servicing
I am in my late 70s and drive a Skoda Fabia, which I bought new 5 years ago. As I only use the car to get to my voluntary job, I do just over 1,000 miles a year. So far I have had an annual service done by Skoda, but from the paperwork I receive they only ever seem to change the oil and do the usual checks, but have a set price for each service. Please could you advise me if I really need an annual service or could I wait a little longer between services?
CB, Southampton
You need to change the oil and filter at least every year or every 10,000 miles whichever comes first. Plenty of places besides Skoda dealers can do this for you but they MUST drain the oil hot from the sump plug, not siphon it out and they must use the correct oil and OEM filter. The annual service also gives a mechanic a chance to check the underside of the car while it is up on the hoist.
Mecha bingo
I have a VW Golf 1.6 diesel automatic bought new in 2011. It underwent the software upgrade about 18 months ago. The stop/start mechanism has never worked since, but VW says this is because the car battery "has insufficient power". Now the transmission has failed and I am told that the car needs a new Mechatronics unit at a cost of £2,000. Is this one of the known DSG faults that you have reported of frequently in the past? And is there any connection between the software upgrade and the issues I am now having with this vehicle? The mileage is 50,000.
GS, Goadby
The Mechatronics failure is typical of the DQ 200 7-speed dry clutch DSG. It is nothing to do with the NOx emissions fix. The reason why the stop/start is not working is insufficient power in the battery, possibly because the car is not driven far enough to fully re-charge the battery.
Click back to Honest John's Motoring Agonies 15-09-2018 Part 1 
Comments
Author

Honest John
Latest