Honest John's Motoring Agony Column 23-6-2018 Part 2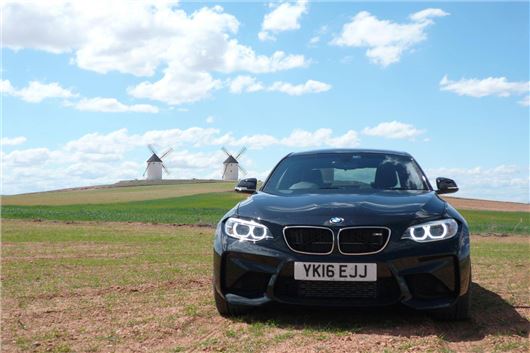 Published 22 June 2018
Click back to Honest John's Motoring Agonies 23-6-2018 Part 1
Couped up
I am considering buying a two-door sports car, I have discounted several models already but I am now stuck between the BMW M4, Audi TTRS and the Porsche Cayman GTS (auto). What would be the best choice? 
WB, via email
You could add the BMW M2 to your list: /road-tests/bmw/bmw-m2-2016-road-trip/ I think it works better than the M4. Audi TTRS here: /road-tests/audi/audi-ttrs-roadster-2016-road-test/ Our Cayman test is a bit older: /road-tests/porsche/porsche-cayman-2013-road-test/ The Cayman is a 'purer' driver's car than the BMW or the Audi, but the M2 is easier to get on with day to day. That said, you can get the TTRS as a roadster, which makes a fantastic difference in the summer. (Of course you can also get the Cayman as a Boxster roadster.)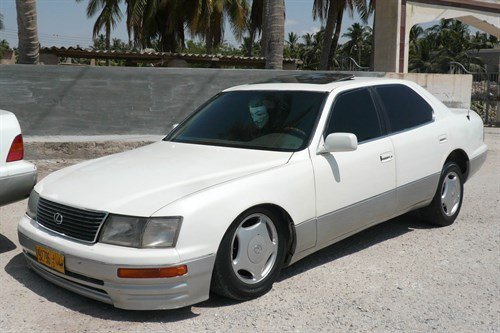 Current affaire
I have recently bought a 2001 Lexus LS430 and am having trouble with the battery constantly losing charge if the car is not used at least every 3 days. The battery is relatively new and tested OK at my local garage so I am thinking one of the many electrical circuits must have a fault. I've tried leaving the car unlocked in case it was the security system but no different. Any ideas or advice please?
MW, Weeton, Leeds
Draindowns are an age-old problem with Toyotas, Lexus and Hondas. Other models are fitted with systems that detect draindowns and shut off the power supply. Check every possible source of the draindown. Most likely the interior light dimmer switch remaining live after the light goes out, so see what happens of you switch the interior lights off entirely. If that doesn't stop it then you need to gat an anti-draindown system fitted by a <car electrical specialist> (http://www.yell.com)
Burning question
I purchased a new Toyota Proace van 8 months ago from a Toyota dealership. From day one the radio started to cut out. I reported it to the dealer and monitored it over the next few weeks. It got worse. In all it has been back to the dealer for appraisal, etc. ten times. It is not used commercially as I'm retired and I only use it to drive to my home in East Anglia from Essex, usually once a week. I have written to Toyota directly to head office of commercial vehicles. However, they have not replied of as yet. One time it cut out 37 times over a two and a half hour journey. The radio goes off and the screen goes black. Up comes message OVERHEATING. Volume limited. After a few more minutes the next message comes up SYSTEM TOO HOT. When the radio resumes, it comes up reloading. I have now done 6,000 miles and no journey has been without incident. Can you help? . 
RF, via email
This is not between you and Toyota. It's between you and the supplying dealer. Tell the dealer that if he does not replace the radio (or replace the van) you will go to a car audio specialist, pay for the radio to be replaced with one that works and will use Small Claims to sue the supplying dealer for the full cost. Your rights here: /faq/damage/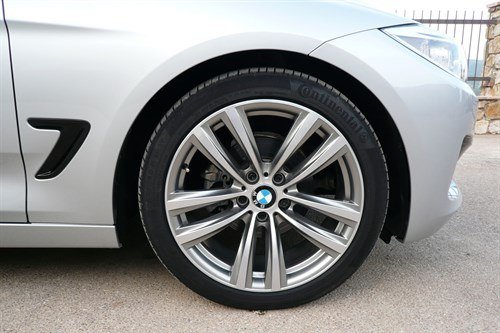 Hard times
I am considering a second-hand BMW 335i Touring. As it will be s/h I have little control over the size of the wheels. However, I am clear I will not suffer low profile tyres. Can deeper profile tyres be fitted to any car so long as the overall circumference of the wheel remains the same? Will deeper profile tyres change the handling?
RD, via email
As long as the rolling circumference of the tyres is virtually the same you can fit smaller wheels with deeper profile tyres. How small the wheels can be and thereby how deep the profile of the tyres depends on the size of the front brakes and callipers that the wheels have to fit around. On a high performance car like a 335i, roadholding and handling will be compromised by fitting smaller wheels with deeper profile tyres than the standard wheels. Michelin lists the smallest wheel and deepest profile tyre for an F30 335i as 17-inch with 225/50 R17s. But it gets a bit complicated because BMW fits staggered 225/50 R17 fronts and 255/45 rears or 225/45 R18 fronts and 255/40 R18 rears. Do not go to bigger wheels with lower profile tyres than these.
Led into temptation
Several years ago you suggested I buy a Ford Fiesta 1.2, which I did and which has served me really well. However, the car is now 6 years old, is clocking up nearly 250 miles per week on my commute to work, plus whatever other miles I do at weekends. It has around 72,000 miles currently. If I were to give in to temptation and get a newer car (not brand new), what would you recommend, given the distances I travel? I'd like a bigger petrol/hybrid engine, automatic transmission and something that's just a bit smarter than a Fiesta.
SB, via email
If you want a used hybrid that sort of size, the choice is between a Honda Jazz II hybrid: /road-tests/honda/honda-jazz-2011-and-hybrid-road-test/ and the Toyota Yaris hybrid (3 separate tests): /road-tests/toyota/toyota-yaris-hybrid-2012-road-test/ and /road-tests/toyota/toyota-yaris-2014-revamp-road-test/ and /road-tests/toyota/toyota-yaris-2017-range-road-test/ (It became increasingly better looking). The nicest small car is a Mazda 2, from 2015: /carbycar/mazda/2-2015/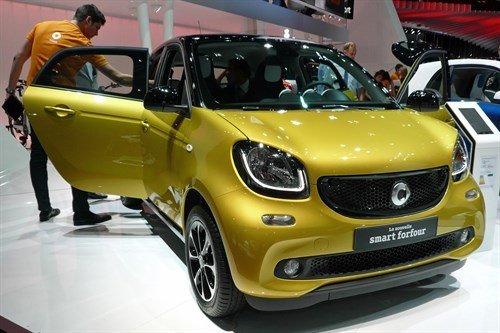 Out-Smarted
My mother is due to pick a Smart car up on Saturday after agreeing to buy it last Saturday. Her deposit has been transferred. Now Smart is emailing to say the interest rate has gone up from 3.8%APR to 5.9%APR for the finance, costing an extra £130. Even though the finance quote clearly states valid for 14 days. What to do?
RB, via email
They are trying to cut their losses, but can't do that. She can demand the return of her deposit and walk away. If for some reason she can't get her deposit back then the dealer has to swallow the extra cost of the finance and if he refuses you can sue him. You can also inform the Financial Conduct Authority in the hope he loses his licence.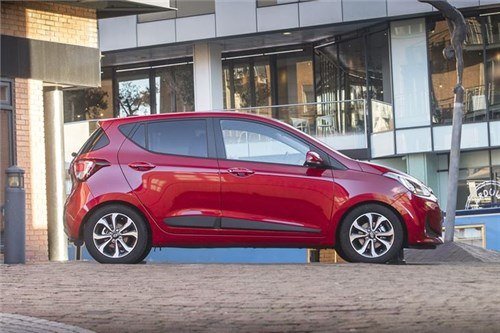 Braking bad
I own a 2016 Hyundai i10, so I have more than a passing interest in its Achilles Heel brake problems highlighted in the car by car section of your website. Having read this, a little more research showed that it is not an uncommon fault on other models of car as well. We owned a Citroen C2 for 11 years and just 33,000 miles. When we sold it, all of the brake components (apart from brake fluid) were the original parts. We never had any problems with the brakes, even though the car was sometimes left unused and un-garaged in all weather conditions for several days at a time. This car of course had rear drum brakes and the i10 has rear disc brakes discs. Does this make a difference? One car that I previously had disc problems with was a Mazda 2 TS2 that had alloy wheels with large gaps between the spokes that left the brake discs visible and exposed. Does this make a difference? I have peered through the small gaps in the wheel trims and steel wheels on our i10 SE and there is rarely any sign of rust on either the front or back discs. The discs all feel smooth and there is no substantial lip around the edges. I did notice a regular clang which sounded like the rear discs releasing as I drove off after the car had been standing for a day or so but resolved that by parking in gear on a flat part of our drive and not applying the hand brake. Another thought I have had relates to the different braking ratio between front and back brakes generally. If 75% + of braking is done by front brakes going forwards; is this ratio reversed when the car is driven backwards? I wonder because at the end of every trip we reverse our cars about 30 feet down a sloping drive with the brakes lightly applied and this suggests that the rear brake mechanism could wipe the abrasion surfaces before we park up. All interesting hypotheses. Perhaps I could get Edd China to have a look. Really looking forwards to his new series.
CR, via email
95% of a car's braking is at the front. All the rear brakes normally do is balance the braking so you don't go into a front wheel skid. So you practice of reversing down a slope at the end of the day probably does clean off surface corrosion. yes, if parking on the flat, leave the car in gear with the brake off. This relaxes the parking brake cable so it doesn't stretch. All brake discs rust all the time to varying degrees depending on the iron alloy of the discs and the weather conditions. Open spoke only alloy you to see it more clearly. For parking, rear drums always worked better than rear discs because they did not corrode internally. (The i10 was the 2018 Honest John Owners Reviews Car of the Year, so thank you.)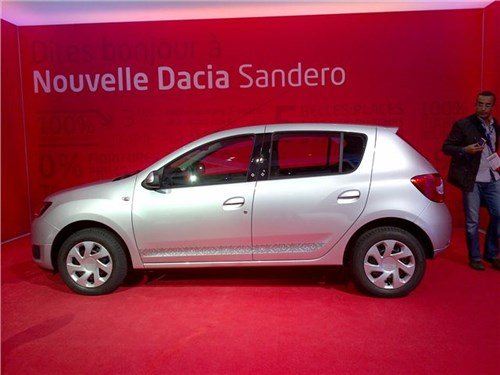 Basic instincts
I am nearly 70, like basic cars, and don't care about gadgets. My next car needs to use petrol, not diesel. My priorities are reliability, durability, economy, versatile load space and good carrying capacity with as flat an entry to the boot as possible. The car will live in the country and will never be cleaned. What might be a good replacement for the Nemo, which is no longer made? I can buy new or second-hand as long as I end up with another workhorse.
DH, Derbyshire
The most basic and the cheapest is a Dacia Sandero 1.0 that does not even come with a radio. But the Dacia Logan MCV is more useful with a much greater load capacity and, if you want something higher, the new Dacia Duster comes with an EU6d non-turbo, chain cam 1.6 engine that foerds 42.7mpg, from £9,995. See: /dacia/
Crippling situation
Are you aware that some council parking authorities show sufficient initiative to require private parking entities, such as supermarkets, to operate Blue Badge abuse controls? Nevertheless in my area, I frequently see obvious abuse of bays reserved for disabled use, such as local traders in their pick-ups and vans having breakfast in the cabs in the local supermarket. They do so because they can. Blue badge abuse takes many forms. Thank you for any advice.
KS, via email
Some people are thoughtless, selfish and plain anti-social. But if there is no means of compelling them to behave with decency and compassion, there is not much we can do. Confrontation is certainly not advised. Possibly Sir Greg Knight's bill to control private parking enforcement could help here. Camera systems could be used on the parking spaces themselves, but ANPR cannot spot if a vehicle contains a blue badge or not. Gratifyingly, I had a reader bleat about receiving a penalty for parking in a disabled bay that was enforced by a Smart Parking warden. So hats off to them.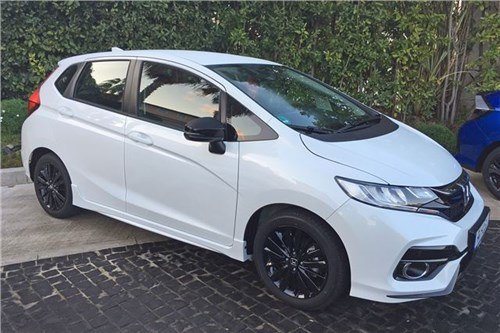 Jazzed up
I wonder if you recommend an alternative small car to our March 2014 manual Honda Jazz Si. Whilst we love the reliability and economy, it is boring to drive and lacks acceleration. We are thinking of part-exing or selling privately and then buying another 6 to 12 month old small car. My wife mainly drives the car on her commute,  11-miles each way on dual carriageway and motorway. We drive around 6,000 miles a year. Although 6 foot 7 inches tall, I can drive it reasonably comfortably, but would not want smaller. The current car has 19,000 miles on the clock, and we purchased it from a Honda dealer. We would add between £5,000 to £7,000 on top of what we get for the Honda. We previously had a Skoda Fabia 1.2 TSi, but that used a litre of oil per month. It had reasonable acceleration, and we have no problem with the brand.
VC, via email
The most obvious is the new Jazz 1.5iVTEC Sport that has 130HP, which is 30 more than your Jazz: /road-tests/honda/honda-jazz-15ivtec-sport-2018-road-test/ We have an older one with this engine in Thailand (it wasn't available in the UK) and apart from the hard suspension it's been brilliant. Other possibilities: a Mazda 2 is nicer to drive. A Suzuki Swift 1.0T Boosterjet is smaller and more fun but you might not fit.
Tyre straits 
You regularly recommend smaller diameter wheels for ride comfort, but are there any legal, insurance or technical issues if 19-inch are changed to 17-inch? (The car is a Mazda CX-5.) Base models are usually on the smaller diameter wheels, but higher specifications of the same vehicle come as standard with larger diameters, so is it reasonable and safe to ask for your dealer to change larger for smaller?
FD, via email
You have to 'disclose the modification' to your insurer and it's unwise to fit significantly smaller wheels with deeper profile tyres than the standard size available from the manufacturer with that particular powertrain. Obviously, you can't fit smaller wheels than will fit around the front brake discs and callipers that might be bigger on a high performance version of the car. A dealer might not be allowed to change the wheels if the car is Type Approved with only one set of wheels. But you can. No problems swapping 19s for 17s on a CX-5, but they do corner better on 19s.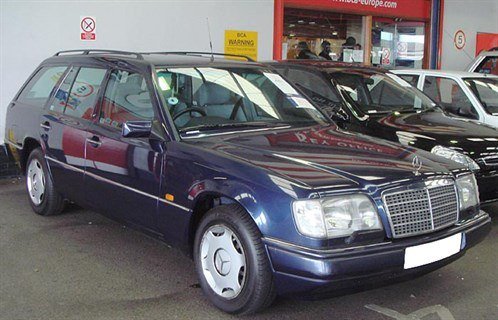 Mercing time
I have owned a 1996 E220 Mercedes Estate, from new, and am reviewing how much longer I can hope to use it. It has been well maintained and always kept overnight in a garage. It has roughly 125,000 miles on the clock. It is petrol, and is a very safe and comfortable car. I only do 5,000 miles per year. To replace it with an equivalent car would cost me at least £35000, and I do have a contingency fund for that, but am tempted to put that to other uses, or at least half of it. In your view, is there a maximum shelf life for this age of car, or, as my local garage advise, should I be able to count on using it for at least another five years?
MB, via email
If it's a W124 E-Class then there is a following and a specialist: Nicholas Froome at http://www.w124.co.uk / Hang on to it. (https://classics.honestjohn.co.uk/reviews/mercedes-benz/e-class-w124/) If it's a W210, that's a different matter. Your car may have been built before the rust bug that dissolved most Mercedes built from 1998 - 2004. But it's not such a desirable car (/carbycar/mercedes-benz/e-class-w210-1995/). (Happily it was a late reg W124.)
Out of control
My four sisters were involved in an accident where no other vehicle was involved. On Monday 16th April, 2018, after having attended a religious meeting, they went to drop one of my sisters to her home. The home is almost at the end of a dead-end road where cars are parked on both sides and only one car is able to pass at a time. The driver very cautiously went to the end of the road, made a U-turn and was about to stop to drop my sister when suddenly the car started shuddering and took off. Remaining sisters asked what was happening and the driver said the brakes are not working. In trying to avoid cars parked on both sides she turned 90 degrees and went into the 3rd house hitting the wall causing substantial damage to the property. No one in the house was injured. The car is a write off. The driver and front passenger suffered most. The driver has a fractured right wrist and left ankle, which are both in casts. The two sisters at the back were injured with one sustaining heavy impact on her right hand which she not able to use and has been asked to rest. All 4 have received whiplash, with bruising and swelling to both knees, lower legs and feet. None the less we count our blessing as there were no fatalities or it didn't happen at a busy junction or on highway. I currently believe that police are not going to pursue any further and the insurance wants to blame the driver and settle the claim. Having spoken to Skoda, they are trying to put us off by mentioning high costs, whereas I was under the impression that the car is under warranty and in the interests of public health and safety they would have taken upon themselves to find what went wrong. Does the ECU re-set every time the car is started such that any fault in the vehicle is eradicated and there is no way of finding whether anything went wrong electronically. The vehicle concerned is Skoda Fabia 1.2 automatic. It was bought new in 2015, regularly serviced by Skoda and has done about 7,000 miles to date. Please advise and guide me as to what steps we should take so that full investigation takes place and how we can avoid something similar happening to anybody else.
VS, via email
This car has the DQ200 7-speed dry clutch DSG and there has been some trouble with the clutch packs and the mechatronics. It is not like a traditional torque converter where some softness is built in to the drivetrain, providing a cushioning effect. The transmission is either in drive or it is not in drive. I suspect she felt a bit of judder, took her right foot off the accelerator and tried to brake, but hit the accelerator again instead. This is the commonest form of low speed automatic 'accident' because drivers are often taught to drive automatics with one foot, leaving their left foot, which could stop the car inside a metre, completely redundant.
Click back to Honest John's Motoring Agonies 23-6-2018 Part 1
Comments
Author

Honest John
Latest