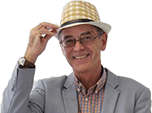 Honest John's Motoring Agony Column 16-06-2018 Part 2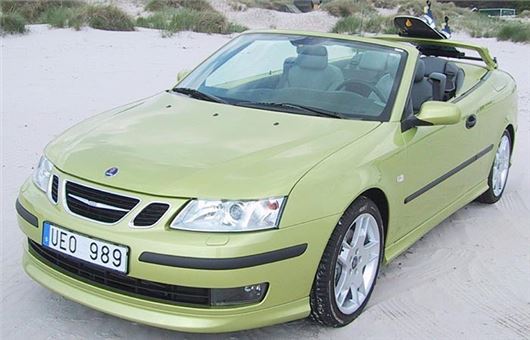 Published 15 June 2018
Click back to Honest John's Motoring Agonies 16-06-2018 Part 1
Convertible currently
I am looking at a 2003 SAAB 9-3 Aero 2.0 litre convertible in Silver with FSH and 42,000 miles on the clock. Asking price is £3,650. Heated seats wind deflector and new discs/shocks. Just wondered what your view was on this, what to look for pitfall-wise and if the price is a bit steep?
SR, via email
Hopefully, it's this model (which came out in 2003): /road-tests/saab/saab-9-3-convertible-2003-road-test/ Very low miles. Convertible prices jump 10% as soon as winter ends and the sun comes out. But it could be worth £3,650 as long as the hood is not ripped and goes up and down smoothly. More here: /carbycar/saab/9-3-convertible-2003/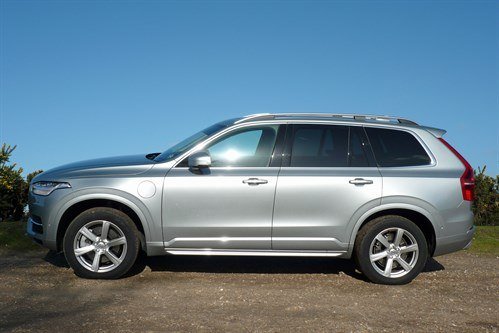 Big decision
I am planning to replace my Audi Q7 3.0 diesel, which has done 110,000 miles and has served us very well over the last 8 years. I am looking for a large, comfortable and relatively economic 4x4 as I take long trips to Southern Europe 2-3 times a year accompanied by my family and our big dog. Keen for a change, my current shortlist is a Range Rover Sport or the new Porsche Cayenne. I would appreciate your thoughts on these or alternative suggestions for a suitable replacement? Also, as I plan to keep the car for 5-7 years, I would be interested to know if you would recommend a petrol or diesel given the current issues surrounding diesel.
BD, Oxshott, Surrey
Porsche doesn't make diesels any more. Stopped about 10 weeks ago. Range Rover Sports drive nicely, but can have build quality problems: /carbycar/land-rover/range-rover-sport-2013/ They are smaller than a Q7 so if thinking that size you could go for a Porsche Macan or a Jaguar F-Pace. Or consider a Mercedes GLE 500e petrol PHEV, or BMW X5 40e petrol PHEV or Volvo XC90 T8 petrol PHEV.
Alarming prospects
My car is a 2014/64 Mazda3 with 17,000 miles. One day I got three dashboard alarms: TPMS, TCS and SCBS malfunction. After 3 days of investigation, Mazda Oxford found ABS module fault. The total cost to fix is £1159. Really bad news. Any advice?
SG, Abingdon
It will be failure of the brake pressure sensor inside the ATE Teves Mk 60 ABS/ESP module. This can be fixed by sending the module away to http://www.ecutesting.com / Or they may be able to supply a kit for the dealer to fix it. That should come in at £400 - £600 rather than £1,159 for a new module.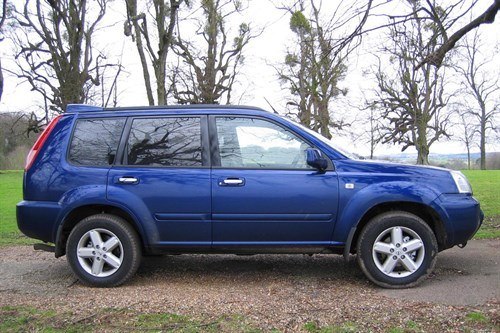 The wrong stuff
Today I made the mistake of putting a full tank of unleaded in a 2004 Nissan X-Trail diesel and drove 6 miles. It started to splatter and now we have left it 
SH, via email
Key <misfuelling service> into Google and names will come up of people who will drain the tank and fuel system. Once drained, you need a couple of bottles of fuel system cleaner such as Wynns that contains a "lubricity additive" to lubricate the high-pressure diesel pump. You need to fill up (half a tank at first) with Shell V Power or another Superdiesel that has lubricity additives already in it. Then, with luck, the engine may run again. If the injection pump is irreparably damaged and has sent shards of metal into the injectors then I'm afraid the engine and therefore the car could be a write-off due to the enormous costs involved.
The party's over
My 19-year old SEAT IBIZA is now starting to cost quite a lot of money in repairs/replacements. Since retirement, I only average 1,000 miles a year. I would like to replace it with a four-door, small car that is reliable and economical on road tax and petrol. Is this possible on a budget of £5,000?
JB, via email
A KIA Picanto or Hyundai i10 1.0 litre, or a Suzuki Swift or Vauxhall Agila 1.0 litre.
Country COTY
I have an Audi Q3 2.0TFSI quattro SE S-Tronic, which I have had since new. It is coming up to 6 years old having covered 42,000 trouble free miles, but wonder if now is the time to change. Favourite options at the moment are either the new Q3, arriving in July, or the new Volvo XC40. On your advice, I went for a petrol engine on the Q3, but would appreciate your suggestions as to model and power plant (I probably don't now need the performance of my present car).
BS, via email
Seems the XC40 is the car of the moment and at your mileage a diesel is inappropriate so it would have to be a T3 or T4. At time of writing I've yet to see any information about the new Q3.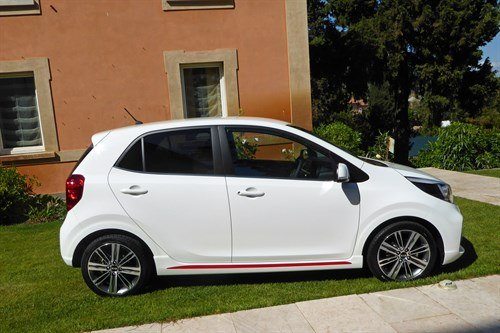 Mum's the word
Please could you recommend a small automatic for my 88-year old mother in law. She only runs into town and the supermarket, with occasional motorway short trips. She is prepared to buy new.

NS, via email
KIA Picanto 1.25 4-speed torque converter auto with a 7 year warranty or Hyundai i10 1.25 4-speed torque converter auto with a 5 year warranty. Small. Easy to park. Five doors. Reliable automatic transmission.
Beam me out?
I would be glad of your advice. Very soon it will be time to change my BMW 1-Series automatic hatchback and I am wondering whether I should consider changing from BMW? I have enjoyed driving them for a number of years, but my annual mileage is now much reduced to 5,000-6,000.The replacement must not be any bigger, but must be automatic.
LG, Littleborough
If you like BMWs, no reason not to stay with the brand. But the next 1-Series will have a transverse engine and a Dual Clutch Transmission rather than a torque converter auto. Some of the transverse engined X1s, X2s and 2-Series Active Tourers already have this arrangement. If you want a torque converter automatic in a similar sized car, then a Mazda 2, Mazda CX-3 or Mazda 3 6-speed, or the forthcoming new Ford Focus that will have an 8-speed torque converter auto.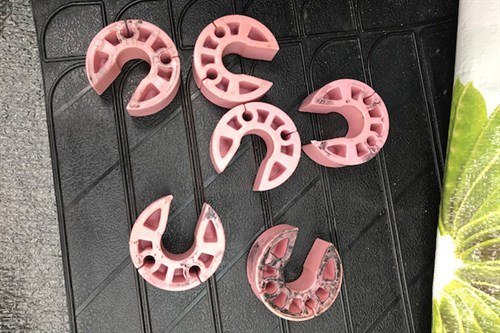 Block exemption
I purchased in February this year a "pre reg" VW Golf Match 1.0TSI Bluemotion manual estate manual from a VW dealer in Scotland. I did not test-drive the car (having read what a great car the Golf is with it's compliant suspension) as I live in Nottinghamshire. I drove it to Austria and back in March. I'm delighted with the car except for the extremely unsettled ride. It bangs and crashes over the smallest imperfections, it constantly jostles and moves, which becomes tiresome if not dangerous. I've now driven 2,500 miles and I'm ready to get rid of the car as its impossible to live with. It feels as if the car is fitted with the wrong suspension. In two weeks time the car is being checked by the local dealer (Vertu in Nottingham). Are you aware of any issues with this model. Could I ask VW for replacement suspension or shock absorbers?
EH, via email
After suggesting tyres on 40PSI storage pressures, It eventually transpired that the delivery blocks in the springs had not been removed during the car's PDI. EH had driven 2,600 miles with the blocks in his springs. Begs the question what else was missed during the pre-delivery inspection.
Four buy four
What's the difference between Four-Wheel Drive and All-Wheel Drive?
JP, Lancashire  
Semantics, really. But there are many different types. The most common is automatic AWD, usually controlled by a clutch on the transfer case or back axle that brings in the axle that is not normally driven when any kind of slippage is detected by the ABS system. For example the Haldex system on VAG cars and xDrive on BMWs. These systems may also incorporate limited slip differentials on the axle that is normally driven or on both axles. Then there are full-blooded four-wheel drive systems, the older types of which included manually selectable four wheel drive, a low range and a lockable centre diff, while more sophisticated systems incorporate these but electronically selectable according a drive menu, for example in a Range Rover.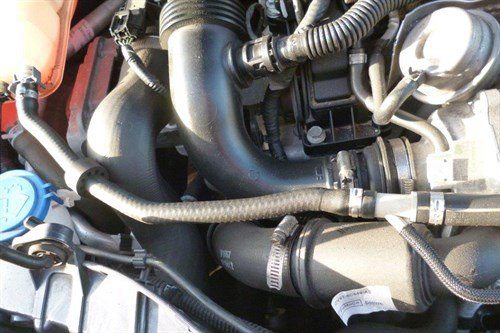 Too little, too late?
You regularly laud the modern convention of small, turbocharged engines such as the PureTech and EcoBoost. However, given that these engines operate under high pressure and must be highly stressed, are there question marks over their longevity and long-term reliability?

MC, via email
The 1.0 Ecoboost had a problem of failure of a union in the degas pipe from the turbo to the coolant expansion tanks, resulting in loss of coolant and death of the motor. (The photo shows the modified pipe to prevent this that most EcoBoosts now have.) As far as I know from feedback, very little has gone wrong with PSA's 1.2 PureTech that to my mind works much better: more torque and better fuel economy with no downside.
Yet again
My next Skoda Yeti 1.2TSI service is due in June. In addition, and at an extra cost of £47, they have offered to clean the oil and fuel systems. The car is mainly used for journeys in excess of 20 miles. Is this worth having?
DP, via email
Whether or not to have an oil flush depends on how long the old oil has been left in the engine. If it's clear, light yellow or even light brown, the old oil does not need flushing. If it's very dark brown or black, it does. If you've been running on Super, the additives in it will have kept your fuel system clean. If you haven't been running on Super it might need a fuel system flush.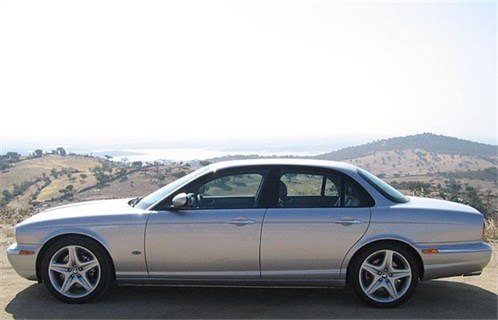 Fondly remembered 
I have very fond memories of my father's Jaguar XJ6 in the '80s. I'm now looking to get an XJ8 for myself to keep for the odd weekend blast and would prefer the bigger engines. The one thing I do want is good acceleration (I'd imagine the ride comfort is a given). I'd look to keep it for ever or until I retire from driving, which is many years yet. I've done some research but am slightly confused as to which one to go for. Would I be better going for an early 2000's XJ8 or go for the newer 2003 onwards model? Any advice much appreciated.
JWH, via email
The XJ8 from 2003 until the current shape had an aluminium body, but on a steel frame. Can suffer corrosion where the two metals meet, but is still a more advanced car than the earlier version. Ride quality is not a given with huge wheels and low profile tyres. Best not to go bigger than 18-inch wheels, and that probably excludes the supercharged XJR. The man who knows the most about these, and can even sell you a good one is: http://www.roberthughes.co.uk/stocklist.html
Uninvited guest
I don't know if this is within your remit? We have a problem with someone parking on our property. From what I've read on the law on trespass there is not a lot we can do. We have a garage area with 15 garages. Someone has been parking there regularly. They park in such a way as to inconvenience those trying to legitimately manoeuvre their cars. They also prevent our gardener visiting the property as he cannot get his truck past the parked car. The latter is more than an inconvenience as it represents lost income on the part of the gardener and also results in the garden being less well kept. What can we do?
MH, via email
Put up notices stating 'Right of Way. Any vehicles blocking this right of way may be damaged by passing plant equipment, including mini diggers, bulldozers and dump trucks.'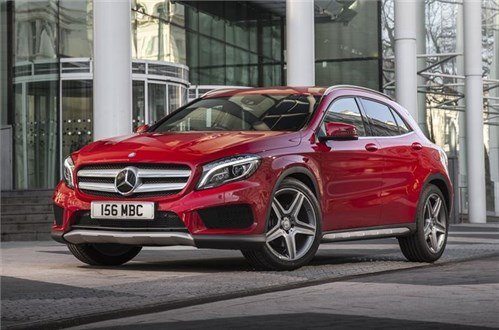 Control censor
I have a Mercedes Benz GLA45 and am having a protracted discussion with Mercedes Benz that is unable to give me a concise answer to a software problem. I was driving on a country road at approximately 50mph when a red fault message appeared on the dashboard: Collision Prevention System Unavailable. The car lost all power within two to three seconds and came to a halt. I switched off the ignition started the engine again and the fault disappeared: engine power regained. This was not a situation known as "failsafe mode" with the car coming to a gradual stop that I experienced in a previous GLA where the engine management system failed and the car went in to fail-safe. MB could find no trace of the GLA45 fault on its diagnostic system and basically said what happened to the GLA 45 could have been the result of a number of issues and not traceable. My point to MB is that, in losing all power so quickly, I was put in a dangerous position. Especially had the fault occurred on a motorway. After a final call with MB AMG Customer Services today MB has absolved itself of any responsibility to research this issue further. The reason being they cannot find a fault or determine why the fault would occur in the first place. If I want to pursue the matter further they have advised me going through a Ombudsman. It's quite clear that modern cars have become highly sophisticated pieces of mechanical and software engineering. In designing the software, it is apparent to me that the cars software will take over the car without the driver being in control. Worrying that MB has no answer. Apparently there is no record of a similar incident. Basically excusing itself of any responsibility. If it happens again call us was the final advice. Clearly I have no chance of taking this further with MB. To the point when I said would their Stuttgart software engineers not be a little bit concerned?
PW, via email
Forget the Motor Ombudsman. Instead, write a letter to the dealer principal of the MB dealership from which you bought the car, telling him what happened, expressing your disquiet both about the fault and about MB's attitude, and stating that if this happens again and endangers you, your family or anyone else, you hold the supplying dealer and Mercedes-Benz itself wholly responsible for autonomously removing your ability to control the car. Send this letter by Post Office Special Delivery, keep a copy and staple the certificate of posting to the copy so that it becomes a Matter of Record should it ever be needed. It's not uncommon for collision prevention systems to go AWOL from time to time. But what is worrying is that when this happened the rest of the car shut down. I've never heard of that before.
Worn and torn
My VW Golf 1.4 TSI will be 5 years old in June and has just over 20,000 miles. I purchased a five-year factory warranty. It is now due its yearly service and MOT and I'm told it will need a new cambelt.
Should this be covered by the factory warranty? If it isn't would it be more economical to go to my local garage for its service? I have had problems with the local VW dealership and do not trust them or feel any loyalty to them.

CS, via email
The timing belt is a 'consumable' item, like tyres, brake pads, spark plugs, etc. and is not covered by the warranty. If you don't like the VW dealer, look around for a local independent VW service specialist. One usually crops up when the local VW dealer is bad news.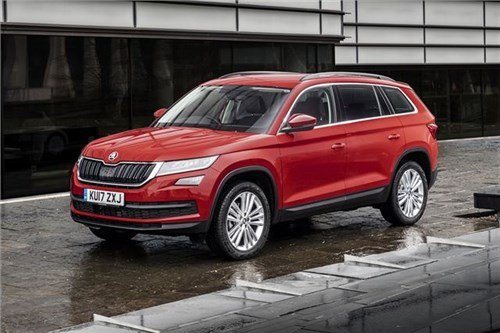 Seven heaven?
My daughter wants to trade her 2011 Skoda Octavia estate for either a Skoda Kodiaq, a Hyundai Santa Fe or a Nissan Xtrail. She has a partner and two young children and her current estate car is always full of stuff. She does about 8,000 miles a year, mostly on short journeys. She is looking to buy a car that is about a year old and would prefer a petrol engine. Which of the three would you recommend ?
AB, via email
No such thing as a petrol engined Santa Fe. She can get a Nissan XTrail with a 163HP 1.6DIGT engine and 7 seats: /road-tests/nissan/nissan-x-trail-16-dig-t-tekna-2015-road-test/ Or the HJUK Car of the Year, the Skoda Kodiaq with a 150HP 1.4TSI engine and 7 seats: /road-tests/skoda/skoda-kodiaq-20-tdi-150-2016-road-test/ We didn't test the 1.4TSI engine in the Kodiaq, but we did test the newer 1.5TSI in the Karoq: /road-tests/skoda/skoda-karoq-suv-15-tsi-petrol-2017-road-test/ A quirk is, if she wants auto, the Kodiaq comes with the tougher 350Nm DG250 6-speed wet clutch DSG, but the Karoq comes with the weaker 250Nm DG200 7-speed dry clutch DSG.
Unwarranted expense
I own a 2014 AWD diesel Sportage. It has done 60,000 miles (mostly motorway). It has received all scheduled services from a KIA dealer with oil changes every 10,000 miles. At its last service I was advised that the clutch "may" need attention. When given this attention I was informed that I needed a new clutch and flywheel (which had been damaged by the clutch). Total cost £2,500. This was not covered by the warranty, being "wear and tear". With a 7-year warranty I had not anticipated a cost of this kind. I do not "ride" the clutch and there had been no sign of a problem to enable me to protect myself. In 50 yrs of driving I have never experienced clutch problems.
IT, via email
KIA is more generous than other manufacturers, covering a clutch for 2 years. Yours is 4 years old and 60,000 miles. You have to accept that this is a wearing part, like brakes and tyres. But £2,500 is a huge price for a clutch and DMF. Mr Clutch can probably do it for £1,000.
Click back to Honest John's Motoring Agonies 16-06-2018 Part 1
Comments
Author

Honest John
Latest