Honest John's Motoring Agony Column 12-05-2018 Part 2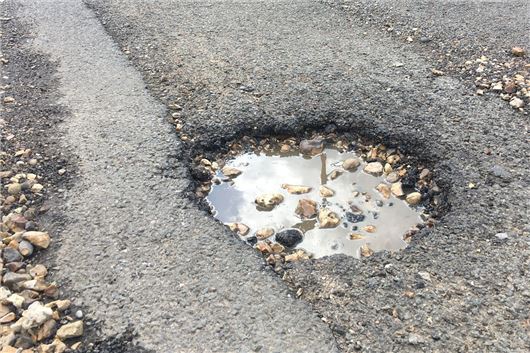 Published 11 May 2018
Click back to Honest John's Motoring Agonies 12-05-2018 Part 1
Holes in the argument 
Regarding BC's problem transporting his inherited concrete garden roller: Maybe he should be allowed to tow it all the way home, and thus possibly help flatten all the crappy pothole repairs. The state of disrepair of our roads is a disgrace. I live in the Fylde between Preston and Blackpool. The roads are very dangerously damaged and poorly botched in a vain attempt to repair, if any repair has been made at all. Some potholes are death traps for motorcyclists. The road network (including motorways) seems to be literally falling apart in front of us without any semblance of a response from the authorities. I really fear for the future.

CW, via email
The crazy thing is that, during the last labour government, funds that should have been spent on road maintenance were diverted into "traffic calming measures" (which I renamed "traffic harming measures" in my campaign against them for the damage they do to vehicles). Lots of dirty money was made by sleazy contractors, councillors and local government officials from this. But the government of the day was directly responsible for providing the funding for "traffic calming" to local authorities and withholding it for "road maintenance". Corruption in a Labour Government? Surely not? The former prime minister of the day, who was on a salary of £140,000 pa, now owns half of a West London block worth around £20,000,000. How did that happen?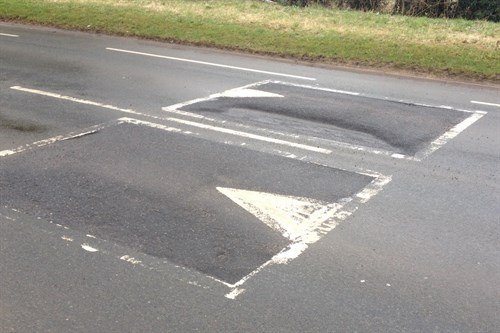 Falling to bicests
I thought you might be interested to see the attached photographs taken by a local councillor friend of mine of the supposed traffic control cushions that the County Council have lumbered Bicester with along Middleton Stoney Road. As I tried to say to the Oxfordshire Highways department before they were installed, they would have excessive wear on the slopes to each side as the traffic tries to straddle them. With all the recent cold and wet weather these fairly recent lumps in the road have indeed broken up. Unlike potholes that are able to be dodged, the breaking up of the side slopes leaving sharp edges will seriously damage the inner sidewalls of tyres. The owners of vehicles will not notice this but the damage to the sidewall carcass is likely to let go at speed, as you have often mentioned. Basically, every one of the road humps has damage to the side slopes over the full length of the Middleton Stoney Road. I dare not drive this route as my BMW i3 has very low profile tyres. I cannot believe the Highways department can leave these ragged edges for vehicle to be damaged. On a more amusing note, if it wasn't serious, I also noted in my objection to the installation of these things that if it snowed, it would prove impossible for a snow plough to be able to get down to the road at the sides and is likely to ram into the facing slope, damaging the snow plough or the road hump. These photos and all the dangers of these stupid things need to be raised to ministerial level to get them removed. The damaged side slopes are more apparent when viewed from a driver's eyeline and photographed at a lower angle.
JB, Bicester
The way to negotiate these is one wheel over the centre and one on the flat, which requires driving at less than 20mph, which is the intention. They are spaced the way they are so that emergency vehicles with wider tracks can negotiate them at higher speeds, but, of course, drivers soon find that if they straddle them they can take them at full speed with minimum bump without realising they are tearing the inner shoulders of their tyres to bits. Someone made big money out of installing them. Someone always does. They should be held liable for maintaining them and for any damage caused by them. Not as bad as the humps in my neck of the woods, the pounding over which created potholes around the humps and the seismic tremors caused the road to collapse into some ancient underground tunnels.
Now you're torquing
I am currently driving a Honda Civic auto, which I like, but it is getting too low for me in my dotage. I would like to stick with Honda because the dealer is so good, but I don't like the Jazz and the Honda HR-V is really too big. The Mazda CX-3 might be suitable. What auto gearbox does it use? Is it a torque converter?
PH, Great Hale, Lincs
I drove the 6-speed transmission in the Mazda 2 1.5 and in the Mazda 3 2.0 litre 120PS (which is the same set-up as in the CX3), and drove three CX-3s here: /road-tests/mazda/mazda-cx-3-2018-road-test/ and that's the basis of my recommendation. The Mazda 6-speed is the best torque converter transmission in any small car. Absolutely no faults reported.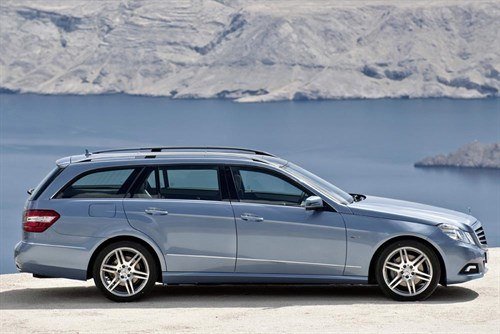 Pot luck
Just over a month ago I purchased a 75,000 mile 2010 Mercedes-Benz E350 Bluetec Avantgarde estate from a Mercedes dealer, as a replacement to my much loved 1995 W124 E320 estate. Despite reading many reviews and watching many videos on YouTube the new car's ride is not as expected. I feel every road imperfection, even on motorways and it is very hard work to live with. I have been on a test-drive in my car with the main dealers workshop manager and he says this is how they ride and even took me out in a newer car same model and the driving experience was very similar. I lowered the tyre pressures and this has made no difference. Is there anything else I can do? If not what would you recommend as a fast and comfortable second hand replacement? Ideally an estate but it's not crucial. Budget £12k to £14k.
CP, London
You have not mentioned the most likely reason for this, which is the tyres. What size are they? Tyres with a 65 profile (the likely profile on your W124) cushion potholes far better than tyres with 45 or 40 profile (which may be the profile of the tyres on your 2010 S212). You can go down to 16-inch wheels with 60 profile tyres, but this will mean changing the wheels. All Mercedes rid a lot better on air suspension and the estates have it at the rear, so worth having the condition of the air suspension bags checked out.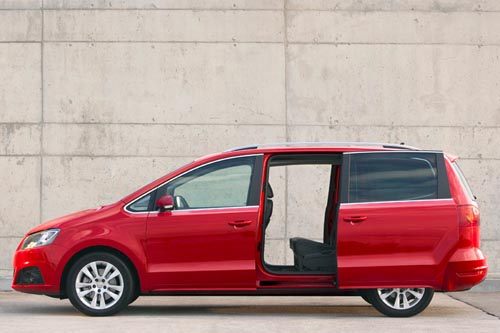 Shalambles
I hope you will be able to help me find other VW Sharan and SEAT Alhambra owners in the UK who have has similar problems to mine with their car's AdBlue heater systems. This is my first diesel vehicle, having been persuaded by the promise of very low emissions by VW. Regretfully, I now find that this has been achieved by adding AdBlue to the exhaust system, and by the well-known cheat of scamming the test results. It wasn't clear to me that I was also buying into the poor design of the AdBlue system, and I am disappointed by the scam. I have since discovered that the AdBlue system was designed to be a 'service item'. Mine has now failed and needed a full replacement at a cost of £594.44. This followed the emission adaption 23R7 EA189 NOx in January 2017. I then discovered on the Internet, that in the USA this failure is not uncommon. VW has since replaced faulty AdBlue systems FoC and redesigned the unit. It started with a sign on my dashboard indicating that I had a serious fault, and that I urgently needed to attend a dealership. From that point onwards I was trapped into expensive investigation, and replacement to get my Sharan back on the road. Without the work on my car, I had no car.
CP, via email
I have noted and can confirm it is a common fault. See: /carbycar/volkswagen/sharan-2010/?section=good / However, in Summer 2017, VAG issued a pledge that it would fix any issue that could be "consequential" of the NOx emissions fix for a period of up to 2 years from the fix or up to 160,000 miles. So your next step it to revisit your VW dealer who did the fix then fitted the new AdBlue heater and ask him about a refund on that basis. If one isn't forthcoming, take the matter to Small Claims: https://www.gov.uk/make-court-claim-for-money.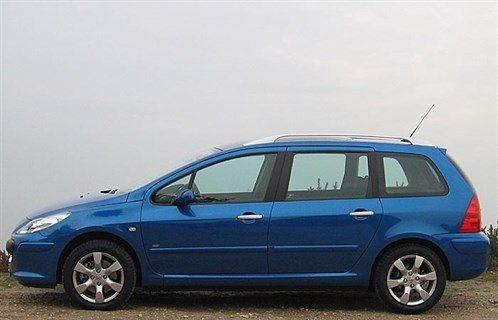 Cycle car
I drive a Peugeot 307 90HDI SW that has done 110,000 miles. It is a wonderful workhorse and is quite nippy, especially around town. Average fuel consumption was 69.7mpg over 8,784 miles last year taken from the vehicle trip display, so probably a little less than that in reality. The removable rear seats means that by detaching one of them and storing it on top of the remaining rear seats I can carry two bikes if I remove the front wheels. This is why I would like to keep running this car. However, over the last 9 months it has developed an intermittent fault. Power seems to cut out momentarily and kicks back in again but the deceleration is quite marked.  It can happen in all gears and at all speeds. For example, on a trip from Wakefield to Portsmouth and the Isle of Wight, this happened after 130 miles of motorway / dual carriageway cruising at 60-70 mph. The rest of the journey to Portsmouth, touring on the Isle of Wight, and back again was exemplary. When it happens, it feels like the fuel supply has been cut off for a second or two. My local garage has been unable to ascertain what the fault could be. It is an independent garage, not a Peugeot franchise, but is normally very good at tracing and rectifying any faults. Have you any ideas, or do I need to start looking for a replacement? If the latter, can you recommended any other vehicles that have removable rear seats and good mpg. Incidentally, I struggle with the concept that a vehicle that does almost 70mpg is more polluting per mile than a newer one that only does 30mpg.

EL, via email
Firstly, whether it's the old NEDC lab test, or the new WLTP test, or the new EU6d Temp test or the forthcoming Real Life MPG test, all are based on the emissions from running a car a distance and while CO2 emissions are related to fuel consumption, NOx emissions are not. You don't say what fuel you are running your economical 307 on. But the light throttle openings you must be using will eventually have three effects: they will start to soot up the injectors and the EGR and the DPF, if one is fitted (they were fitted to 307 2.0HDIs; not necessarily to 1.6HDIs). If a DPF is fitted, eventually it will fill up with ash from burning off the soot and will become less effective. Another possibility is the mass airflow sensor. What might help is a dose of fuel system cleaner (Millers, Wynns, etc.), then switching permanently to the same brand of Super diesel to avail yourself of the same fuel system cleaning additives. But if the EGR is sooted up, that will need replacing and if the DPF (if it has one) is getting full of ash, that either needs chemically cleaning by the Ceramex process (needs to be sent away and the work fully documented for the new MoT starting 20th May) or replacing (upwards of £800). Hope the cheaper and easier fix works.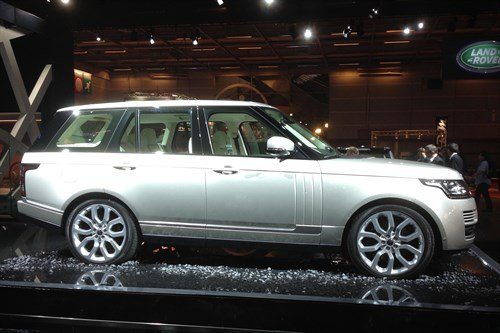 Rangeman
You were kind enough to advise me last December after a serious fault had been discovered with the engine of my Range Rover, 5 weeks out of warranty. RR has now covered 75% of the cost, but I am still arguing over the remaining 25%, mainly because they sold me the car previously owned by them with the promise of full service history that turned out to be non-existent. In fact the "full service history" only amounted to the first service, which is not recorded in the cars history at the time it should have been. This was subsequently carried out 7 weeks after I had purchased the car, and then set the future service reminders for the month of December. In view of the advice you gave 'AMG man' on 8th February, would I be justified in insisting that the selling dealer buys the car back at what I paid for it two and a half years ago? Sorry, but I need a quick answer because this Wednesday I'm selling the car for £23,000 less than I paid for it. Your advice is urgently needed. 
AT, via email
Why would they buy the car back for what you paid for it two and a half years ago after you have had two and a half years use out of it? If you took this to court you could lose more than £10,000 in legal and court fees and would probably get no more than the car's current market price. If you want to get legal, better to use small claims to sue for the proportion of the repair costs that were not forthcoming.  That might result in a reasonable settlement. (Crankshaft failures in the Ford AJD-V6 diesel used by JLR are becoming quite common in engines built between 2014 and 2016 installed in Jaguar XFs and XJs, Land Rover Freelander 4s and Range Rovers.)
Click back to Honest John's Motoring Agonies 12-05-2018 Part 1
Comments
Author

Honest John
Latest