Honest John's Motoring Agony Column 12-05-2018 Part 1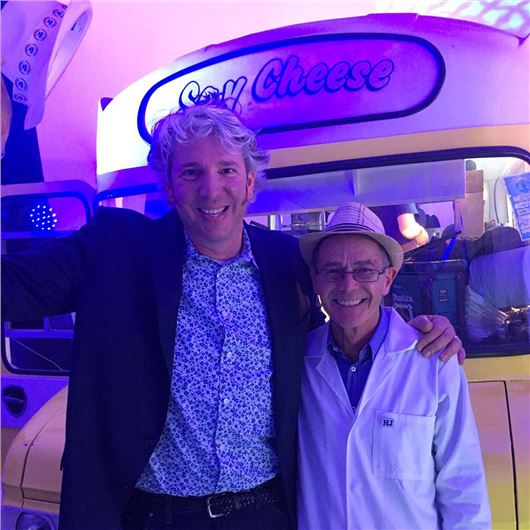 Published 11 May 2018
Today's motoring mutterings concern matters of pinions, unwarranted concerns, biased rankings, slip-shod and in Part 2 we remonstrate over potholes both inverted and concave.
As usual, emails to Honest John should be addressed to: letters@honestjohn.co.uk  Please try to keep them as short as possible.
Knowing your Ds and Qs
In your 10th March 2018 column a reader asked you why you persisted in criticising the VW DQ200 series DSG gearboxes when he presumed that VW must be aware of the problems and would by now have sorted them out. You replied that when you stopped getting daily complaints about this gearbox, you would stop writing about the problems. I bought a new SEAT 1.4TSI 150 FR DSG Estate last June which has this gearbox (so far fault-free at 3,500 miles), but following various comments from you and your readers, I spoke with the head of servicing at my local SEAT dealer with whom I have so far had an excellent relationship, and asked him the same question. He never really answered the question, preferring to evade the issue by quoting all sorts of statistics which mainly centred on the differences in the DQ200 series gearboxes in the different VW group models: VW, SEAT, Audi, Skoda - and claiming that his garage had never experienced the sort of problems which I read about (which I found hard to believe). In the end, he finished by saying, "don't worry - if your car has a problem it will be covered by the warranty." That's fine for 3 years, I replied, but what happens after then? "Well, I'm sure VW will offer some goodwill assistance," was his reply. This rather implied to me that both he and VW know all about the problem but don't want to admit them. Having said that, if VW does know about them, surely they would be doing something and would not continue to build and sell cars with known dodgy gearboxes? So, much as I like the car in all other respects, I have this niggling worry that one day this gearbox will cause problems, probably at the most inconvenient time and far from home (a failed gearbox while abroad doesn't bear thinking about). My question therefore is, what are the symptoms to look for and can these occur at any time, or are they more likely with high mileage, older models?
PB, Fareham
I don't "persist in criticising VAG DSGs." Readers persist in complaining about them. The two main symptoms are complete loss of drive due to failure of the Mechatronics. (This is what caused a death in Australia when a failed VW was run into by a cement truck.) The other is jerks from the clutch pack. VAG was forced to extend the warranties on DQ200 DSGs in Australia, China and the USA. You should ask your SEAT dealer why they haven't done this voluntarily in Europe, though you can extend your warranty yourself to 5 years for £590. However, one independent spcialist source says that VAG finally fixed the DQ200 Mechatronics in 2016.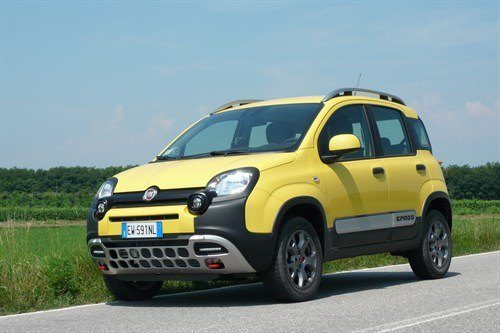 Double-Cross?
20 years ago the engine of my 11-year old Subaru Justy seized up while being driven by my then 18-year old daughter.  On recovery, I was told it needed a new /recon engine that could cost £1k. I wrote (as one did in those days) to the Engineering Director of International Motors saying that this was not what I expected of a Subaru and it might influence my wife's decision as to what her next car might be as she was then driving a Forester. The next day I received a phone call from him saying we were obviously loyal Subaru customers (we finally had 11) and asking what had I been quoted for a replacement engine. I said £1k and he offered to pay half. In the end it cost £700, but I still received a cheque for £500. Early today, my wife, who is the local Parish Priest, set off in what I call her Popemobile that she uses to pop around her Parishes. It is a 2014 FIAT Panda Twinair Cross with 22,804 miles on the clock. It stopped within 300 yards of this house. AA attended and adjudged that the cam/timing belt had gone and it has been recovered to our mechanic for Monday morning. A cambelt going at 22,000 miles? (Needless to say, it is just out of the extended warranty given by the garage that sold it). Should I try the same approach with FIAT as I did with Subaru? It was last serviced by the supplying dealer a year ago, and was booked in for a service at the end of this month with our mechanic, who is a very competent independent less than a mile away.
AI, via email
A FIAT TwinAir engine is timing chain, not timing belt. Prior to this I had never ever heard of the timing chain failing. I guessed the reason could be inadequate servicing or that the engine had run out of oil. Or that the timing chain tensioner might have failed. If the engine had always been properly serviced by FIAT, you might have a case. (It turned out that the engine was low on oil and a sensible sensor had stopped it running to prevent damage.)
Must be mything something
I have a wee query for you I have always read and heard that Japanese cars are the most dependable when it comes to reliability. However, when I look at the survey on www.anusedcar.com, the vast majority of top places are held by German car models. I would like your thought on this issue. It is the only survey I have ever seen that has so many German cars in top places. 
AB, via email
Well I wonder why? Could it possibly be that TUV is a German organisation that provides roadside assistance packages in Germany to German manufacturers that it does not wish to upset? No such considerations hold us back. We simply record every complaint we receive about every car, wherever it comes from. (The reason why the AA and the RAC does not do this in the UK is that, like TUV, they have roadside assistance packages for manufacturers in the UK.) See http://www.honestjohn.co.uk/carbycar / specially take a look at: /carbycar/volkswagen/golf-vi-2009/?section=good /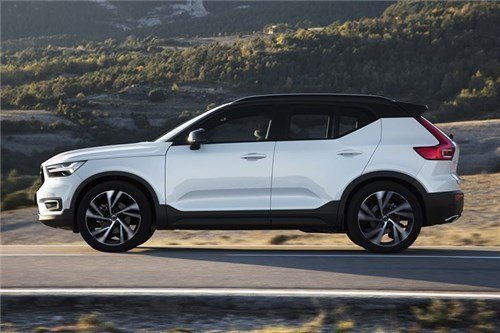 Slippery slope
We live in a small village near Market Harborough. Our house is up a narrow lane with a steep incline. The merest hint of snow and, needless to say, my Mercedes S500 Coupe 500 cannot cope. I was wondering about getting a 4 x 4, which I could use in the winter months (and maybe Spring too at this rate) instead of being stranded. I was reading that the Volvo XC40 was pretty good, or perhaps the Merc GLC? I would greatly appreciate your advice. I tend to finance my cars through PCP deals, renewing every 3 years or so, rather than ploughing large sums into them. 
RK, Market Harborough
An XC40 could be the one: /road-tests/volvo/volvo-xc40-d4-2018-road-test/ But 4WD doesn't get you through snow. Cold weather or all-weather tyres do and for a 4x4 to be effective in snow it needs to be fitted with them. Avoid big wheels and low profile tyres in order to get a good choice of effective cold weather or all weather replacements.
Rage Rover?
I have up to £20,000 to spend on a used 4x4 Land Rover or Range Rover. Bearing in mind what you have said about the various models over the years what will be my best buy? All I need is for it to be comfortable, automatic, able to tow a 1-ton trailer. I don't have a preference about fuel. I would appreciate your advice.
AC, via email
Reliability problems continues to dog them. If you want good reliability, get a KIA Sorento or a Hyundai Santa Fe. LandRover / Range Rover petrol engines are showing better reliability than the diesels. (Though maybe that's a reflection on the fact there are so few of them.) I found the old shape 2012 Range Rover Sport really good to drive as well as a good tower and very capable off road: /road-tests/land-rover/range-rover-sport-30-sd-hse-2012-road-test/ All the problems here: /land-rover/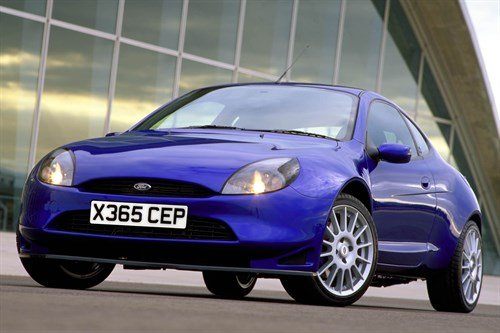 Just 17, you know what I mean
I'm sure you have been asked this before, but would you mind advising again please. My 18-year old daughter will hopefully pass her driving test this year. I have a 17-year old Ford Puma 1.7, which is in excellent condition with 40k miles. It is possibly worth £1,500. I was thinking of giving it to my daughter when she can drive, but the insurance is about £2,500 or more in her name. I would prefer to keep the Puma, although I realise the 1.7 engine must load the premium. What would you suggest I do to lower the premium legally?  Presumably buy a much smaller engined car? I have not done that, since the capital outlay on the car may not be recouped by lower insurance, or am I wrong?
KJ, via email
Black box transponder insurance that allows the insurer to monitor her driving will be the cheapest way, assuming the same car. It will be considerably cheaper with a 1.0 litre car. At the bottom of this links directory: /useful-websites/tax-insurance-warranties/
Eye on you
I'm 79 and rarely use car parks in Leicester, but the other day, when it was getting dark, I used an old favourite that I knew was free. A week later I got a Parking Charge Notice for £100 from Parking Eye of Preston for staying for 45 minutes. The charge would be discounted to £60 if I paid within 14 days. Taking your advice from years ago, I wrote a very apologetic letter pointing out that their signs were not illuminated but enclosed a cheque for £10 to cover their reasonable loss of revenue and overheads and that the cashing of the cheque would end the matter. They complied. So thank you Parking Eye for being so understanding. Note: No barriers, no tickets and I didn't see their machines that just take money and your registration number. Just very efficient cameras that are presumably linked to the machines.
ALE, Rothley, Leicester
Good PR for Parking Eye. They played fair this time. They are now under pressure from Sir Greg Knight's new bill to impose government control on parking operators. But the advice you followed precedes Beavis v Parking Eye, Supreme Court, November 2015, and that gives parking enforcers the right to impose "reasonable penalties".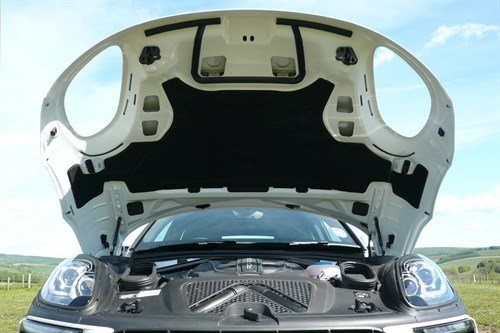 Macanical problem
I have a 2014 Porsche Macan S diesel, which is fully serviced as per the Porsche book and was bought from a private dealer in August 2015. I took this for its MoT to Porsche Sheffield on 16th March 2018 and also mentioned that the front wheels appeared to be "grabbing", as if running over ruts. I was later advised that this is a transmission box fault. As the warranty expired in 2017, I am advised that Porsche will not contribute to any of the expected cost of over £2,500. I find this poor on a car that has only done 32,658 miles and in my ownership has never had the Sport or Sport Plus, or Off Road engaged for more than 5 minutes. Surely something like this should not be failing. A search on the Internet suggests that this fault is well-known and happening on new cars with lower miles. While the service advisor suggests this is a rare fault the mechanic on his video inspection mentions it is common fault. Is there any form of redress ( (Sale of Goods Act, etc.) or is this a cost I must bare myself?
SB, Doncaster 
Only one previous report of an acceleration flatspot in a Porsche Macan that might o might not have been transmission related. As you know, a Macan is basically an Audi Q5 and shares the same DL382/DL501 longitudinal s-tronic transmissions. There have been reports of problems in the Q5, which you could cite if taking the matter to small claims, though your problem there is the broken chain of liability from having bought the car from a "private dealer". Though the problem might simply be that the Haldex clutch requires an oil service, that it needs every 3 years or 38,000 miles. See Q5: /carbycar/audi/q5-2008/?section=good /  Macan: /carbycar/porsche/macan-2014 /
Return ticket
I returned to Wickes Colchester store this afternoon, after first visiting in the morning and pricing up some items. I was in store approximately 15 minutes, and then came back this afternoon to make another purchase, again staying a short time, less than 15 minutes. I am surprised that Wickes store staff can no longer register a vehicle onto the system, but I now have to wait and see if a parking charge notice is issued and then have to go to the store to get them to contest it. I must add that in the past, store staff were very helpful. I  realise that there are concerns about parking at Colchester due to the proximity of the Railway Station, but this situation is now absurd. I have spent a couple of thousand pounds in Wickes, Colchester, buying various materials such as 40 metres of oak flooring, lighting supplies, paint etc for home improvements, but am not sure that I want to go through the above scenario each time I visit, especially if I return the same day.
BB, via email
BBC Watchdog was onto this on 18th April. ANPR cameras clock vehicles from the front on entering controlled carparks and from the rear on leaving. But if anything goes wrong with the leaving camera, or bright sunlight causes too much reflection, or a car's rear numberplate is partially obscured with dirt, the outbound camera does not necessarily spot the car leaving the first time, but may clock it a second time. That is the reason why ANPR recorded 'overstays' cannot be relied on. Sir Greg Knight's bill to control private parking operators received its 2nd reading in February and on 18th April the British Parking Association rep on Watchdog welcomed it.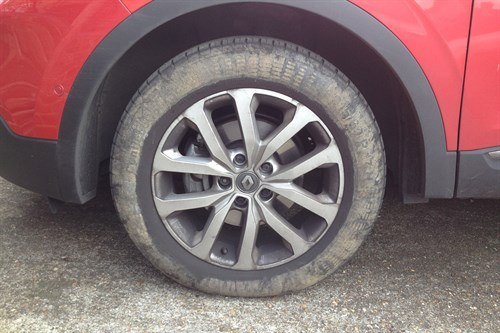 Bumper car
As a mature couple, we now find an SUV will probably be our next vehicle. The driving position and ease of entry are attractive and Leeds seems to be the 'traffic calming' centre of the country (30+ speed bumps in a 1-mile drive). I'm attracted to the SEAT Altea and new Volvo XC40, though the smaller Audi A2 and BMW X1 look to be options. We do 10,000 miles a year. Not many long journeys. Driver comfort and rear passenger legroom are important.  Could you recommend tow to look at seriously, with  a view to having a test drive?
SH, Leeds
The most important aspect for potholes and road humps is the profile of the tyres and to negotiate these obstacles in the greatest comfort you firstly need at least 60 profile tyres and secondly need fully independent suspension. That usually means buying a four-wheel drive SUV. The Ateca is good and now well proven. The XC40 is European Car of the Year but early examples come on big wheels with low profile tyres that are no good for potholes. If buying a Nissan Qashqai or Renault Kadjar, opt for 4WD and the 17-inch 60 profile tyre size. Same goes for Audis and BMWs. The best of the lot is a Renault Koleos 4WD on 225/60 R18 tyres, but, while it's brilliant on rough country roads, it's a bit slow witted and clumsy about town,
British steal
Recently, I read a couple of articles about theft of keyless cars using relay gizmos. I had a car stolen about 20 years ago when the keys   were hooked off the hall table through the letterbox. Since then I have tried to be careful by taking the keys upstairs at night. I sleep at the back of the house so think the keys are safe there (maybe that is naïve). However, there are occasions when I do not have that luxury – e.g. after Easter we will be staying in a friend's holiday home in North Wales where the car will be parked right below the bedroom window. I suppose I ought to consider going back to old-fashioned remedies like the modern equivalent of the old Krooklok, which I had for my first new car in 1973, but these devices are very cumbersome. So, I am wondering if there are any storage containers for keys that you would recommend as being safe.
DC, Knutsford
Yes. You can get a Faraday signal-blocking pouch on Google/eBay and I think they even sell them inexpensively at Halfords. But you have to use it properly. You have to put your keys inside the 'Faraday' cage inside the pouch, not merely in the pouch.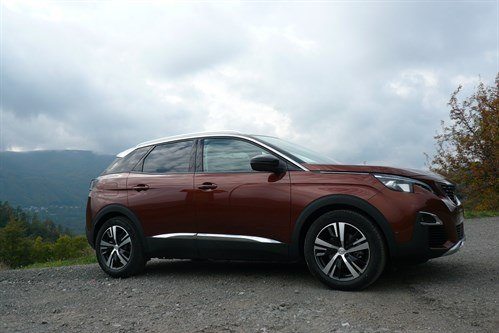 Which crossover to take?
We have two young children of 2 and 4 and plan to get an SUV to have more space for child seats, etc. The question is, which one to choose? We imagine that vehicles in the Qashqai, X1, Q3 size would be most suitable, but there are so many brands and models to choose from. Your advice would be much appreciated. I think we would go for a petrol engine (unless you advise otherwise) as diesel seems to have issues these days. We do mostly relatively short runs, school, family, shopping etc with occasional longer holiday trips. We plan to buy new and wonder whether there will be good offers on new registrations or pre-registered cars at this time.
NC, via email
Avoid diesel if your use of the car will be predominantly short runs. Diesel emissions equipment collects soot on start up and cannot process this until the diesel particulate filter gats extremely hot, which it can't do on a short run. The rest depends on how much you can spend. Small, I'd go for a Peugeot 2008 1.2 Puretech 130 6-speed with Grip Control. That is actually better than most 4x4s in the snow. Bigger and more versatile, a Peugeot 3008 1.2 Puretech 130. More stylish, with environmental credentials, a Toyota C-HR hybrid. Alternatively, a KIA Niro hybrid. That's a good start in the £20k-£30k bracket. For the best discounts without having to bargain for them yourself, use http://www.drivethedeal.com or http://www.carwow.com 
Snowman
Just to give you some feedback, which I hope may be helpful. I had fitted a set of Pirelli Sottozero tyres to my Fiesta ST and, after your advice, I fitted a set of Nokian WRD tyres to my Range Rover Sport supercharged. Both have seen service through the March snow storms. I was a little hesitant concerning the first days of the Sottozero tyres on the Fiesta, but they have proved dependable and kept me going when others were at a standstill. I was northbound on the A1 through "the beast from the east" and between London and Darlington I took three diversions on country roads to get around closures due to accidents. I am more than pleased with them. The Nokians have absolutely transformed the Range Rover. Normal tarmac handling is very good, they are quiet and it is still amazing us with what it will do. Yesterday it came up the steep track to our farmhouse with snow overlaying ice and it cut through drifts as if they were not there. Thank you for your column, which has consistently been entertaining and informative.
NR, Middleton-in-Teesdale 
Excellent feedback. Many thanks. Michelin has not been able to supply 225/60 R18 Cross Climates for my Koleos, so I left it on my hard standing during the main week of the snow.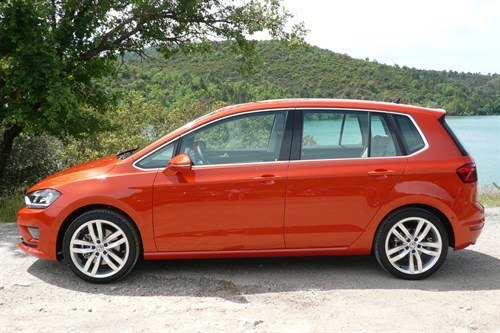 Backs to the future
We are at the point of ordering a VW Golf SV as the car with seating and access best suited for my wife's back. Now in our 80s, our motoring is about 8k miles a year, mostly local. A DSG gearbox appeals, but trouble reported by your readers makes us hesitate.  I find it impossible to identify which gearbox is fitted to the different models on the VW website. If we have a good long road test and find we can live with the manoeuvring speed hesitancy so often mentioned, will long-term reliability then be an issue? If so would it make sense to purchase an extended manufacturer's warranty?
JK, Uttoxeter
Yes. Basically a 5-year warranty adds about £590 to the price of a VW and puts you in the same position as if you had bought a Toyota or a Hyundai. Smaller-engined VAG cars with engines of 1.0 litre to 1.8 litres all still have the low torque DQ200 dry clutch 7-speed DSG, the Mechatronics of which were apparently improved from 2016.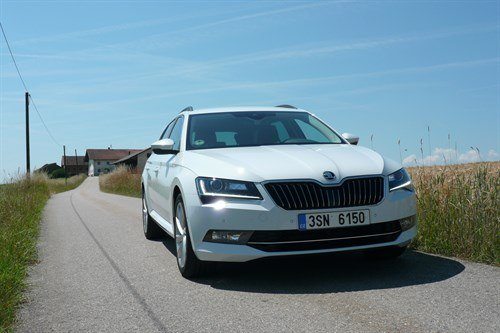 Superbanite
In October I bought a Skoda Superb estate, petrol, auto, 2.0 TSI 220PS DSG. The quoted economy figures are Extra Urban 50.4, Urban 34.9, Combined 43.5. I've tested it several times over a total of about 2,000 miles, with what seem to be almost ideal conditions – mostly just me in the car, no luggage, 60% distance, 40% urban, careful driving, air-con on. I got the same answer every time: 29 mpg. This is so far removed from the quoted 43.5 that I wonder if something could be wrong with the car or with the way I'm driving it. Or is it typical that the sales brochure quotes nearly 50% more than you can actually get?
VS, via email
What's wrong is the European NEDC fuel efficiency and CO2 lab tests. These are in the process of being changed and every new car sold from 1st September will have to be certified to the new EU6d TEMP standard (even though VED will continue to be based on the old NEDE test results). You should submit your figures to /realmpg/ that give everyone a much better idea of what they will really get. In your case an average 36.9mpg (/realmpg/skoda/superb-2015)
Click to Honest John's Motoring Agony Column 12-05-2018 Part 2
Comments
Author

Honest John
Latest