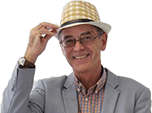 Honest John's Motoring Agony Column 28-04-2018 Part 1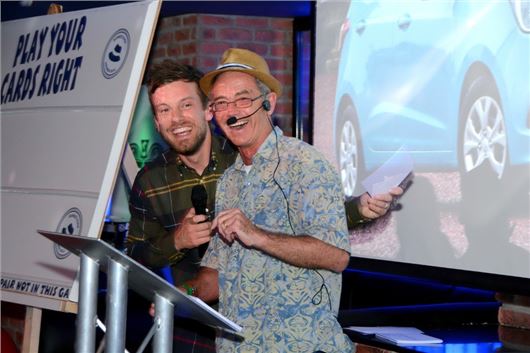 Published 27 April 2018
This weekend's entertainment asks the impossible, mourns Mercedes quality, finds a decent diesel and in Part 2 takes us for the first time to some showboating in a Walmart carpark.
As usual, emails to Honest John should be addressed to: letters@honestjohn.co.uk  Please try to keep them as short as possible.
Fast experience
I recently sold my BMW 530d Tourer auto after 13 years and 135,000 miles. It was fast, very comfortable, economical and had good acceleration from almost any speed. Now retired, I want the equivalent, but smaller and petrol driven. My interim car is a 6-year old Golf TDI and my wife has a younger Yeti 2.0TDI. Both have VWs excellent engine but fairly stiff suspension and I'm not impressed with the steering and braking systems, which lack sensitivity and feel. Is there a car on the market that will put comfort first, but still provide really good acceleration (especially 40-60 mph), driver responsiveness, good access (not a sports car), and reasonable carrying capacity? Smaller performance cars always seem to emphasize cornering ability and have hard suspension and skinny tyres to achieve that.
AM, via email
I'm afraid what you describe is universally the case, and these cars can rarely be adapted because they need big wheels to contain their brake discs, leaving very little room for rubber on the rims. A Mazda CX-3 2.0i 150 AWD Sport Nav is worth a try. Goes like an MX-5, but in much greater comfort: /road-tests/mazda/mazda-cx-3-2018-road-test/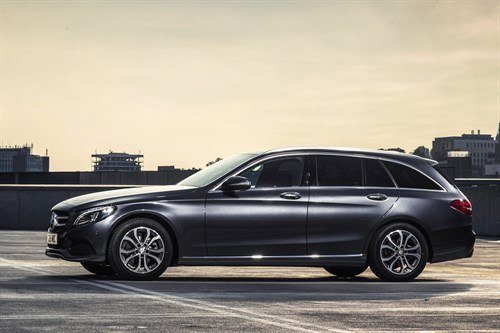 Decline and fail
I am now on my 4th Mercedes Benz C-Class. Three W204s have been excellent. My current W205 250d AMG Premium plus estate bought in November this 2017 with just over 12,000 miles on the clock has proved less reliable. The faults have been electrical, with little things like the door lights, memory seats and the live traffic information failing. Now the keyless entry on the driver's door has failed. Are these acceptable faults or should I swap as this car is likely to incur lots of costs when the guarantee expires?
MH, Sussex
Cars and particularly German cars have simply become too complicated with too many electrical and electronic bits to go wrong and the Germans are way behind the Japanese for quality despite the fact that most of these components come from China, Thailand and Malaysia.
Oxymoronic
I corresponded with you earlier this year over the lack of a petrol powered new model E-Class Estate to replace my much loved E250. I was interested to read your advice recommending to a reader the E-Class estate versus the BMW 520d. I finally bit the bullet and traded my E250 for a 12month old S213 E220d SE Premium, and like the old one it has 225/R55 17 tyres. The ride is superb, the smaller engine is quieter, and up to 58 mpg on a long run. You are a frequent critic of skinny tyres and I was loaned an E220 AMG estate demonstrator while waiting for the SE. At less than 6,000 miles the rims were badly scuffed as there is around 2" less rubber between the rim and the road compared with the SE. Worse than that, the interior of an AMG is an all-black affair, more sombre than a hearse. Your reader should have opted for an SE Premium if he values tyre life of 30,000 – 35,000 miles and wants to avoid rim damage. If he buys it on a Mercedes PCP he faces exorbitant charges from Mercedes for repairing the rims at the end of the contract.
JN, via email
Yes, heard all that before about MB Finance. You made a wise decision. I, too, rated the new 2.0 litre Mercedes 220d over the 300E in the E-Class convertible, even though I normally find a 'diesel convertible' a contradiction in terms.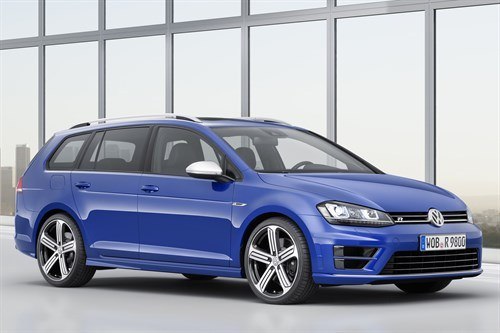 Open wide and say 'R'
My mum is an avid follower of your column and has suggested I get in touch. I'd really appreciate your help with my dilemma. I am recently separated with 13 and 9-year old girls and a 17-week old puppy. I drive a custom VW Golf R 260HP cabrio, which I love as I am a bit of a self-confessed petrolhead, having had a Honda CBR 600 in days before the children. I have lots of big decisions to make at the moment regarding a possible house move, pensions, schools for the girls, etc., and I would be super grateful for your help please. I live on a road with a small hill and even a heavy frost makes it somewhat challenging. This was OK when we also had a Volvo XC60, but now it's just me and the skidoo AKA Golf R. It isn't ideal as an only vehicle. I think I need to face into the issue: I need a 'grown up' car, but am very reluctant to part with the Golf for an estate car and admit that I have become the stereotypical 46-year-old, with 2.4 (well 2) children and a dog. I have been lucky to enjoy a number of German vehicles over the years and I am struggling to find a suitable option that blends up to date technology, with being fun to drive, whilst not costing a fortune in depreciation? Does such a car exist please? I wasn't planning on buying new, and have considered making a second car purchase for say £5k, but am worried that I then have 2 lots of tax, insurance, running costs, etc. and may spend all my time driving this car. Please can you recommend an alternative vehicle that meets the following criteria: 5 seats and doors - the current 4 means the children can't have a friend each. Goes most places in snow / ice. Is fun to drive. Isn't going to cost a fortune in depreciation. Can accommodate the dog in the boot and is big enough for a weekend away (we managed with the Golf prior to the dog and its baggage needing to be included). Petrol, or would consider hybrid. I have c. £20k to spend, which will be funded by the sale of PF63DDY with 33k miles and a cash injection.
JK, via email 
There is a production Golf R 4WD station wagon, but the older ones came only with the DQ250 6-speed DSG that likes to take over and won't hold the gear you want. (New ones with the DQ500 7-speed wet clutch DSG are much better). You can probably solve the snow and ice problem with a different set of wheels and tyres (Michelin does Cross Climates to fit). Or there's the SEAT Leon ST Cupra: front drive, but manual if you want: /road-tests/seat/seat-leon-st-cupra-2015-road-test/ And finally the Ford Focus ST wagon: /road-tests/ford/ford-focus-st-2012-road-test/ With both of these latter two you again you solve the winter problem with cold weather or all weather tyres.
Expat advice
I live in Spain and have a left-hand drive 2015 Toyota Auris Hybrid Automatic, which I love. I am planning re-locating to the UK with my husband, who has advanced Alzheimer's Disease. I would appreciate advice on the sale of the Toyota (where?) and re-purchase (same or something else, also where?). If I purchase a right-hand drive car here, I could possibly drive it back to the UK. As I am 78 and have a Spanish driving licence, what would the hurdles be to renew my old UK licence?  
AF, via email
Talk to: http://www.lhdplace.co.uk/ These are the best specialists in LHD cars in the UK. Might make sense to drive your LHD Auris to the UK then swap it through them for a RHD. Used RHD cars are cheaper in the UK, but, these days, used LHD cars are as expensive here as they are in Europe. You can usually exchange an EU licence fort a UK one, but when over 70 they only last for 3 years, you have to make a medical declaration, and, if you want to retain groups (for example to drive trucks up to 7,500kg) you have to pass a medical. See: https://www.gov.uk/exchange-foreign-driving-licence /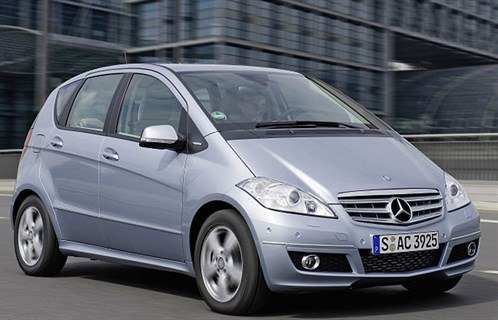 Filter tips
Is a diesel particulate filter another name for a catalytic converter? When I purchased my 2011/61 Mercedes A-Class in 2014 I was informed it had no diesel particulate filter. Recently, the engine management light on the dashboard came on and investigation revealed it was the result of a problem with the downstream O2 sensor of the catalytic convertor. I suppose this is correct if the catalytic convertor and the Diesel Particulate filter are not different names for the same thing. I would greatly value your expertise in answering my enquiry.
CF, via email
No. A diesel engine has a combined catalytic converter and diesel particulate filter to first oxygenate the emissions then burn off soot. A 2011/61 reg would have had to have both because DPFs were compulsory on all diesel engines in Europe from January 2011. Pior to that date, some still had only the oxygenating cat converter.
Club class 
Due to a bereavement, my wife now finds herself the owner of a high spec MINI Cooper S Hatchback, registered in August 2007 with 45,000 miles recorded, together with an elderly 1997 Mercedes SLK roadster with a mileage of 60,000, in good condition for its age. She would like to replace these with a new or good second-hand automatic small car, but one capable of carrying a set of golf clubs without difficulty. Original thoughts are a MINI Countryman (or Clubman), but there must be other cars she should consider, and any thoughts would be greatly appreciated. Budget is up to about £9,000, plus whatever could be raised by the disposal of the current two.

TL, via email
2007 MINI Cooper S about £3,000. 1997 Mercedes SLK maybe £2,000 - £2,500. Yes, a MINI Clubman would be nice: /used-prices/Mini/Clubman/2016/ Has the length for the golf clubs, but a bit low. Could also consider a Mazda CX-3 2.0i auto: /used-prices/Mazda/CX-3/2015/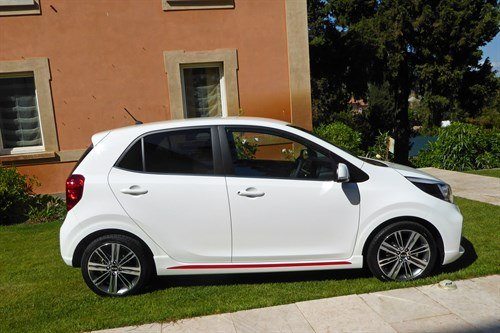 Narrowing it down
My elderly neighbour has a Rover 45, which she is thinking about replacing with a Honda Jazz. The Rover has been reliable and no doubt the Jazz would also be. But her garage is narrow and reversing out of it is awkward. (Reversing involves turning as you exit the garage and continuing up a steep slope while avoiding a wall on one side and a neighbour's car on the other.) Any thoughts on a car that would be reliable and easy to get in and out of but significantly narrower? Height and length are no problem.
IA, via email
Think small. KIA Picanto. It's also huge fun to drive: /road-tests/kia/kia-picanto-2017-road-test/
The end game
What are the advantages and disadvantages of rear and front wheel drive cars? I had been thinking about a BMW 3-Series xDrive or A3 quattro, but wonder whether they are worth the extra cost above the normal versions as we do not get really adverse conditions that often, although I am led to believe they perform better when it is wet. The Audi can only be had as an automatic and the suggestion was the 3 Series is better as an auto as well. I have looked at an Alfa Romeo Guilia, which is rear wheel drive and comments are it drives nicely, but what about driving it in poor weather? I had a 3-Series years ago, and at the merest hint of ice or snow it was not great, so my view on rear-wheel drive cars based on that would be a no go. I live at the back of an estate, so if our road is gritted it is always the last so we have the worst job of getting out to a main road. What do you think, bearing in mind we do not get that much bad weather?
JR, Drighlington
4WD doesn't save you in snow and ice. For those conditions you need cold weather or all-weather tyres. But 4WD is much better for driving safely at speed generally because it provides much better turn-in on corners. If you push hard, the car tucks in to the apex of the bend and does not understeer. The downside is that all your tyres have to be kept the same tread patter and kept within 3mm of each other or it upsets the system; and the Haldex clutch needs fresh fluid and filter every 3 years.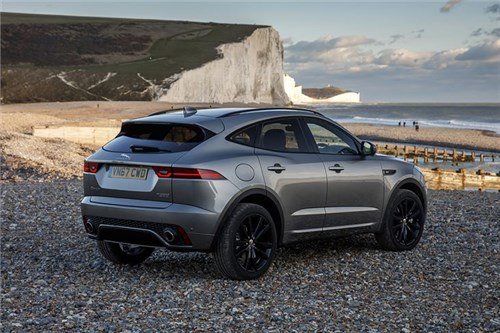 Pace oddity
I want to buy a new Jaguar E-Pace, 250SCi petrol. Should I buy the S spec and add the options I want or should I buy the SE / HSE, which includes my options and lots of other goodies, but pay more? And what about R dynamic?

MD, via email
We only have one test, but Danny Cobbs did a very good job of it: /road-tests/jaguar/jaguar-e-pace-2018-road-test/ Downsides: it's heavier than an F-Pace and it's on the old Freelander platform which puts transverse diesel engines out of the picture because the Ingenium diesel has a DPF regen problem in the Disco Sport and Evoque on the same platform. That leaves petrol 250 or 300PS for 4WD, and I'd go for the active suspension and the deepest profile tyres you can get. Definitely not big wheels and low-profile tyres. That would be plain stupid, as Danny found. Watch out for the final bill, though. If the pre Showroom VED price exceeds £40,000 you're in fir an extra £1,550 VED over 5 years. 
Closer, getting Niro
We are thinking of buying a KIA Niro PHEV, or an EV We are also looking at a Lexus NX please could you give us some advice
MR, via email
The NX is much more expensive and might be supplanted by the new Lexus UX250h arriving next year: /carbycar/lexus/ux250h-2019/ As well as the Niro and Plug-in Niro, I'd take a look at the non-plug-in Toyota C-HR hybrid. The RAV-4 hybrid gets the new powertrain scheduled for the Lexus UX250h late this year. The Niro comes with a 7-year warranty. Toyotas and Lexus with a 5-year warranty.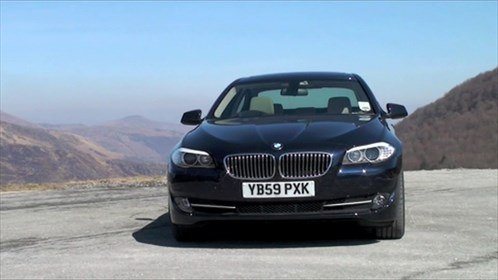 Chain reaction
I have a long list of parts that BMW says need replacing as a result of a broken cog that snapped the timing chain of my 7-year old 520d. BMW will replace the parts f.o.c., but will not pay the labour costs as the car was not serviced at an authorised BMW garage. A BMW dealer had the car in for non-starting at the end of December and installed a new camshaft sensor and carried out a full test, so I feel they should have identified the problem with the cog / timing chain, especially as the car did less than 300 miles between sensor replacement and timing chain snapping. I feel it is a BMW fault and they should honour the cost of the labour too, especially as I have been quoted just under £3k.
MM, via email
I'd accept the offer, firstly because BMW doesn't have to give you anything. The car is more than 6 years old and therefore outside any liability under SOGA and case law on it. The Consumer Rights Act doesn't apply because the car was sold to you many years before that Act became law. Secondly, £3,000 for a new N47 engine in 7-year old car is a bargain. Increases the used value of the car by about £2,000 and makes it much more saleable.
Compulsory Purchase Order 
If I were to start a petition that mirrors some European countries that make it mandatory during certain winter months for cars to have tyres fitted with the winter 3 peak mountain snowflake symbol, is this something you would encourage and endorse? I've had winter tyres fitted for nearly 10 years now and wouldn't be without them. Even the all season tyres I have on now, Goodyear Vector 4Seasons and Michelin Cross Climates make the world of difference and allow
me to drive safer than other drivers without them.

CF, via email
Definitely not. For a start, most 'owners' of new cars don't actually buy them. They have them on a lease or a PCP. And in the South East, this year we only got a week of snow. In the countries and areas that make cold weather tyres or all-weather tyres mandatory, it's mostly only in the snow, not strict November to March. I like Michelin Cross Climate and Goodyear Vector 4 Seasons all weather tyres because they are good all year round for other reasons: better ride, better steering feel, quieter, better in mud, but they aren't essential.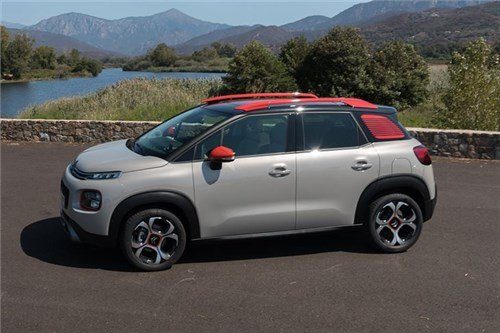 Compromising situation
A friend of mine needs regular dialysis (every other day). Often, he is booked in for an early treatment session at 6am. In the winter and on the rare occasions it snows he tells me the journey can be treacherous. Last week in the snow he claimed it was difficult to keep his Fiesta straight. He lives inner city Birmingham with no children. No drive. Drives too few miles to warrant a diesel. He has difficulty walking further than 100m and has a blue badge. Presently he has a 2-year-old Ford Fiesta Titanium and is looking to change it for something with four-wheel drive and perhaps a little more power. He prefers Fords but is open to any brand. I have suggested winter tyres or Cross Climates but I think he fully intends to change it. I had an Audi A3 quattro and when driven sensibly experienced no problems. Your honest opinion would be gratefully received, even if it's just get winter tyres.

WR, Staffordshire
Michelin Cross Climates or other all-weather tyres such as Goodyear Vector 4 Seasons are far more use to him than 4WD on summer tyres. The best compromise is a Peugeot 2008 1.2 Puretech with Grip Control or a Citroen C3 Aircross with Grip Control, both of which come on all weather tyres. That has got me up a 1 in 3 ski slope.
The regeneration game
I have a BMW X3 six-cylinder 3-litre SUV, 4 years old, which I have had since new. I have been very pleased with the car, love the high driving position, and performance, but the drawback is the fact that it is diesel. There was no petrol model available when I purchased the car. I am concerned that such cars may become penalised in the near future, with increased running costs and lower residual values, apart from the high cost of replacing the particulate filter. I am 76 years old, and have only done just over 19,000 miles during that time, with many short journeys and town use. I try to passively regenerate the diesel particulate filter by driving on a motorway for about 30 miles and back approximately once a fortnight. But as I am now finding that a bit inconvenient, I am considering changing to a petrol SUV. I understand there is a new BMW X3 petrol engine SUV available, but with only a 2-litre engine. To date I haven't been able to find any reviews on this model. I would appreciate any information you may have on this car, or any other large SUV's that are available with petrol engines, or indeed if you think I should keep the car I have, and face any such future costs.
CD, Chichester, West Sussex 
Yes, there will be an G01 X3 2.0 litre petrol, and a high performance 6-cylinder petrol engined X3 40i (a reader already has one of these). So far I haven't seen a test of one either. There will also be an X3 hybrid. I actually saw a BMW 225xe (4WD petrol hybrid) on the A1 today. That's probably the direction you should be taking, if you can get one. Demand seems to exceed supply.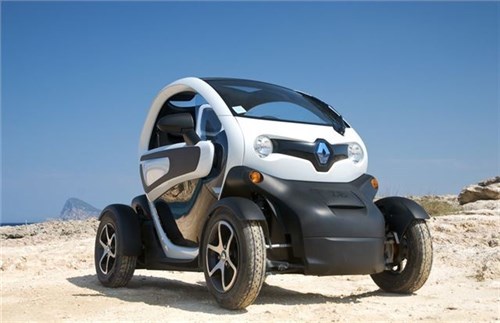 Pedal cars
Can a driving test be taken in an electric car, and if it can, what can the successful candidate then drive?  I am guessing that as a minimum it would exclude manual petrol/diesel cars.  I am thinking in particular of the new Nissan Leaf with (essentially) one pedal operation.
MB, Rushden 
Same as an automatic. You would only get a licence to drive automatics.
Putting a foot in it
On 3rd March you published an exchange titled "Volkswagen Gulf" describing difficulties being experienced by reader 'RK' with a VW group DSG gearbox. I am currently seeking adjudication via the Motoring Ombudsman (TMO) as I had experienced difficulties of unpredictable movement and hesitation driving my Skoda Superb DSG using left foot braking/right foot accelerating. The problem was simply resolved when Skoda advised it was necessary with a DSG box to drive only using the right foot for braking and acceleration. They said when a one-footed driving technique is used the DSG performance is fine. My complaint to Skoda and TMO is simple. If one-foot driving is essential with a DSG box, then Skoda should declare it as necessary in the vehicle handbook. Not being aware of this presents a serious safety issue.
PL, via email
What you have been told is nonsense. And dangerous. There is no difference between left foot braking and right foot braking as far as the DSG is concerned. What the DSG will be concerned about is left foot braking while also accelerating. It's one or the other, not both at the same time. VAG fits an overly sensitive brake light switch to its brake pedal that can send mixed messages to the ECU and this intermittently occurs when exiting side roads or entering roundabout whichever foot you brake with.
Click to Honest John's Motoring Agony Column 28-04-2018 Part 2
Comments
Author

Honest John
Latest