Honest John's Motoring Agony Column 21-04-2018 Part 1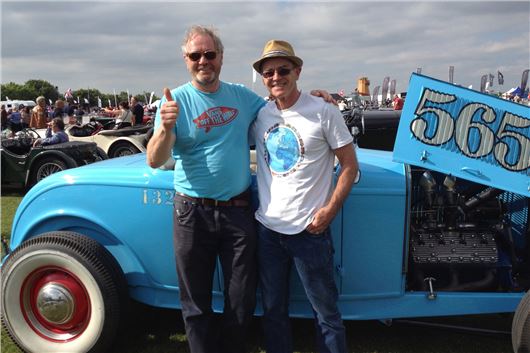 Published 20 April 2018
This week's missive impossible involves trespass to property, Hard Times, parking ticket machinations and in Part Two a restoration comedy, a sense of betterment and sitting comfortably. 
As usual, emails to Honest John should be addressed to: letters@honestjohn.co.uk  Please try to keep them as short as possible.
De fencer of the realm
A large car knocked down a part of my fence, taking a post out of the ground. The passenger got out of the car. She said that they were in a hurry and would return tomorrow to sort it out. The driver did not get out of the car. They refused to give me their details and then drove off. I have the description of the car, including number plate. I estimate that it will cost £200 - £250 to repair my fence. Does the RTA apply to such incidents? If so, should I inform the police if the driver does not report the incident to the police within a given time? Do I take any further action? What action should the police take?
GR, via email
Report this to the police. It is an offence to damage property and not report it to the police, so the driver of the car is already in trouble (was probably drunk). In this situation you have 'just cause' to obtain the details of the keeper of the car from the DVLA for a small charge, then pursue him for the damage via Small Claims in the County Court. https://www.gov.uk/request-information-from-dvla / and: https://www.gov.uk/make-court-claim-for-money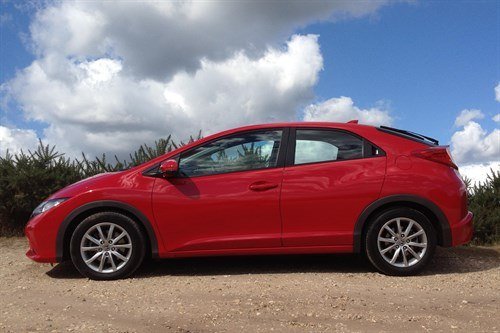 Cold Comfort Firm
My 2010 Civic diesel is on 225/45 R17 CrossClimates and the ride is still poor. I don't want to go to the expense of smaller wheels and higher profile tyres, but wonder if, and by how much, the pressures could be lowered? The handbook states 36psi front, 33psi rear, but this is sufficient for five occupants plus luggage, whereas I rarely carry more than one passenger. Honda were unable to supply me with unladen axle weights to enable Michelin to advise on pressures, so would the local scrapyard weighbridge be my best bet?
PG, Crewe, Cheshire
I'd go down to 33 front and 30 rear COLD pressures. The pressures will rise to 36 front and 33 rear as soon as you drive around 20 miles and get some heat into the tyres. If that's still too hard, go a couple of PSI lower, but not lower than 30PSI cold in the front.
Finers keepers
I parked at Gordano services on 19th December 2017 for a meeting. After I had left the services and continued my journey I realised that I had stayed more than 2 hours. I stopped at the next services in the hope that they had the same parking operator but sadly they did not.  I found the phone number for Gordano services and phoned them to ask how to pay, but, despite repeated attempts the phone was never answered. As soon as I arrived home I emailed Gordano and Parking Eye to ask how to pay for parking, there is no published phone number for Parking Eye. I kept calling the Gordano number until late into the night but it remained unanswered. The following morning someone answered it and gave me the procedure for paying, I followed the website I was given and paid the £15.20 parking fee, well within 24 hours of my parking time. I immediately emailed Parking Eye to say that I had managed to pay and gave them all of the reference numbers. They don't answer emails and there is no way to telephone them. A Parking Charge Notice for £100 arrived a few days later ref 222993/858624. I appealed it straight away. The appeal failed and so I appealed through POPLA as instructed by the Parking Eye document. This was also unsuccessful and I now have a fine for £100, which I don't owe as I paid £15.20 for parking. I wonder if other readers have had similar problems, it seems that the system is set up to incur fines. There is no mechanism for retrospective payment as the driver needs a code from the car park to activate the website. I can clearly prove that there was no intent to evade payment and I tried extensively to pay on the day and paid within 24 hours, a payment which they accepted.
HW, via email 
Typical. Let the case go to Small Claims where you will inevitably win. Sir Greg Knight's bill to impose government controls and a government-run appeals process on these shysters went through its 2nd reading in February to all-party support. Unfortunately, the government has rather more on its mind at the moment than curbing car park operator rip-offs that the Protection of Freedoms Act created and The Supreme Court affirmed as a matter of law without realising the consequences.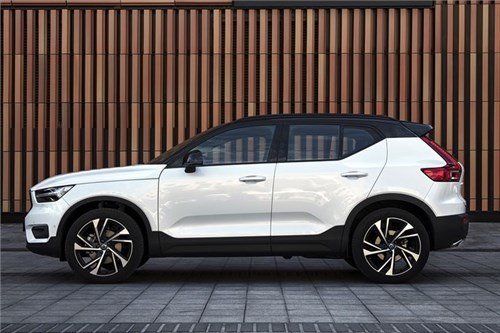 New for oldies
Now we are getting older we are looking for the best small, reasonably high, 4-wheel drive automatic car available. Are there any new cars coming to the market in the next year or so which we should also consider? Our budget is up to £35,000 if necessary.
AS, via email
Maybe a Volvo XC40: /road-tests/volvo/volvo-xc40-d4-2018-road-test/ (This year's European Car of the Year.) There is a new Honda CR-V on the way (with a hybrid option). The Toyota RAV-4 2.5 hybrid is getting a bit old now and will be replaced by a new 2.0 litre RAV-4 on the TNGA platform by next year. Your £35,000 might even stretch to the corresponding new Lexus UX hybrid. (I think I saw an undisguised prototype of the New RAV-4 in Thailand on 25th March. Looked like a UX with Toyota badging.) The cheaper Suzuki Vitara S 1.4T Boosterjet 4x4 is very good, but a long way from the driver and passenger seats to the ground.
Thelmsman and Louis 
My story began on Sunday, 18th February. My wife and I were in our 2013/63 Vauxhall Meriva SE driving along a major road in Brighton, when the power steering totally stopped working with no warning and left me with the feel of a juggernaut to steer. It seemed as if I had 4 punctures in one go until I made it to a safe area. I got out of the car to inspect the tyres, but they were all fine. I then peered under the bonnet to find nothing obvious. I got back in the car to check the warning lights. They showed Code 68 and a steering wheel emblem, which means EPAS failure. Vauxhall denies knowledge of this fault and refuses to be liable. I have had several emails from Vauxhall, but no decent result. So far, this has cost me over £1000. Help would be nice if you could advise me on this.
PL, Sevenoaks
After the BBC Watchdog outcry Vauxhall was repairing Meriva A EPAS motors up to 10 years old, but never agreed to do this FoC out of warranty on the Meriva B: /carbycar/vauxhall/meriva-b-2010/?section=good/ There is a new site to check if your car was officially recalled, but you have to do this by registration number: https://www.gov.uk/check-vehicle-recall /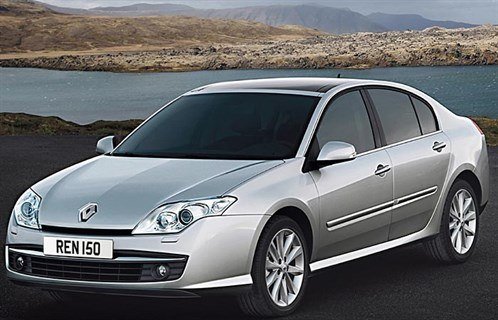 Snap happy?
I have a 2.0 litre Renault Laguna petrol automatic, owned from new, now 10 years old with 27,000 miles. At 5 years old I replaced the cambelt, costing £400. As it is now 10 years old I think I might need to replace cambelt again, but they want 700 quid this time and I feel the car is only worth maybe a grand due to its age, so is it worth doing the cam belt or just run it a couple more years then scrap it?
CM, via email
The £700 will be for a fresh waterpump as well as the timing belt. But, up to you. If you are prepared to take the risk of the belt snapping and leaving you stranded at any time, leave it alone. If you can afford to avail yourself of a scrappage scheme to get rid of the car and replace it with a new one, that is another possibility.
Global warning?
I am in the process of changing my 2009 Volvo XC60 diesel for a similar sized SUV, but am completely undecided whether diesel or petrol due to the recent press reports. As all the major manufacturers are still mainly making diesels, do they know something we don't? Another press report in the Telegraph today has said because of the increased petrol cars being bought, CO2 emissions have increased in the air. Do you think there could be a rethink on diesel?
GR, via email 
The problem with diesels is that all the emissions gear they have to carry is not suitable for short runs and stop/start work. Yet fine for vehicles driven distances. VAG offers a good range of petrol engined SUVs, but, as you have seen, not many manufacturers do, mainly due to the shock buyers get from the fuel consumption. Annual car tax is now a CO2 based showroom tax of up to £2,070 on first buying the car, then a straight £140pa or £450pa for subsequent years if the original pre-showroom tax price of the car was £40k or more. (There are a few concessions and exceptions.)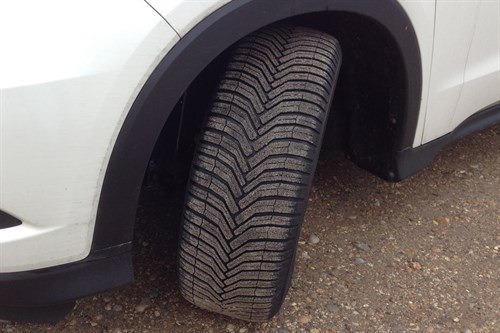 Tyre worning
You mention swapping Michelin Cross Climate fronts to rears, same side, after 10,000 miles as these tyres are directional. I have just put a new full set on my 17-year old Honda HR-V, which has only done 65,000 miles, is in superb order for its age and sails (so far) through MoTs. It is not garaged or fussed over. As it only does about 3,000 miles per year as a sort of spare vehicle, will I still need to swap these tyres on the same side after 10,000 miles as you recommend?

SB, via email
The 10,000 miles is roughly half way through the life of a set of front tyres and roughly 1/3 of the way through the life of the rears, so swapping front to rear at 10k miles evens that out and makes sure they all wear out at approximately the same mileage.
Excessive behaviour 
You regularly recommend buying insurance for car hire from insurers such as insurance4car hire, and I have followed that advice for many years. However, I was recently discussing the matter with Enterprise and they told me that their standard car hire charge only includes third party insurance, so you do need to buy CDW in order to cover damage to the vehicle. Insurance4carhire only covers any excess due on the policy. I would be grateful if you could advise if this is correct. If so I have been labouring under a delusion and could have finished up with a big bill had I had an accident.
NH, via email 
Car rental policies are usually either 3rd party, so if you damage the car you have to pay the repair cost, or comprehensive but with a high excess. Insurance4carhire explains as follows: "Car hire companies often charge an excess for damage caused to the car whilst you're behind the wheel even if it's not your fault. This can be upwards of £1,000, meaning if you're involved in an accident, you'll have to pay a contribution to cover the damage. With an annual car hire excess insurance policy from insurance4carhire, you're able to reclaim the excess you'd have to pay in the unfortunate event of an accident or your car being stolen. What's more, with our car hire excess insurance policies, you could pay less and get more cover compared to buying the excess at the car hire desk. Our car hire insurance policies will reimburse you for charges as a result of damage to the undercarriage, misfueling, towing and so much more."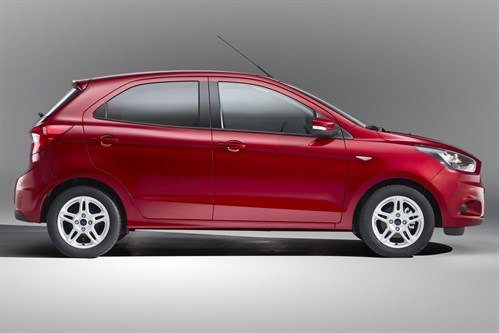 Four by door
When I retired, I exchanged my Ford Fusion diesel for a petrol Ford KA. There is nothing wrong with this car, but I'm finding I really need 4-doors for easier access to the back seats. I can't go much larger than the KA because of parking space. I only do around 4000-5000 miles a year, mostly short distances. I am not tall, so need something where I can reach the controls and see out of the back window. It also needs to cope with hills around Huddersfield, so not less than 1.2. What would you recommend that would fulfil these criteria? I can pay around £7,000.
CS, Huddersfield
Actually, the new Ford KA+ is a four-door car, based on the old Fiesta: /carbycar/ford/kaplus-2016/ But if you can't get one within budget, probably best to go for a 4 door KIA Picanto 1.25 or 4 door Hyundai i10 1.25.
"I beg to DSG"
I own a Skoda Octavia 1.4 TSI 2014 with a DSG gearbox and 20,000 miles. It was a main dealer demonstrator, which l bought when it was 6months old with 4,000 miles. For some time you have expressed reservations as to the reliability of VW group DSG 7-speed dry clutch gearboxes. I would like to ask you at what mileage I may anticipate problems, what symptoms may manifest themselves, how I would recognise trouble, and is there anything I need to do to prevent any trouble occurring? I should also add the car is serviced regularly as per the service schedule at the Skoda dealer in my area.
RJ, Hereford
This will have always had mineral oil so should not develop the problem of synthetic oil that becomes conductive if it gets too hot, knocking out the Mechatronics. Independent advice is to get the 'sealed for life' mineral oil in the transmission changed every 4-5 years (it's only a small quantity). Best also to refrain from sitting on the brakes in 'D'. Though the DSG clutches are supposed to disconnect when the car is held on the brakes, this does not always actually happen and clutch pack wear can result. So best to shift to 'N' when stopped at traffic lights, etc, and apply the parking brake. If you are a left foot braker, do not brake and accelerate at the same time. Happily, a 2014 Octavia still had a lever type handbrake.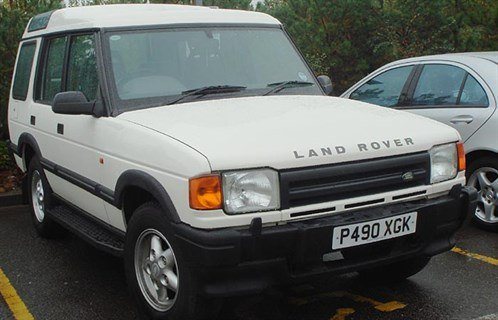 Voyage of Discovery
My well-loved Land Rover Discovery, bought new in May 1994 and now having done 190,000 miles (of which 70,000 is on a second engine), is unlikely to pass its impending MoT. Its principal value to me is in regularly taking large (often 1 metre square bags) to the refuse tip, but also occasional longer round trips of 250 miles without trouble and taking golf clubs. Usually I drive alone and am 80 years old, but fit and drive only 4000 miles a year. I have an excellent expert ex-Land Rover mechanic who is proposing a replacement Discovery 2, 130,000 miles with vehicle history, new head gasket, looking good and recommended apparently solid, but I am unsure whether to buy this or something newer. Cost is irrelevant to me. Can you please advise?
DH, Bath
If you have a local man who can supply the Discovery II and look after it, then who am I to advise you otherwise? Alternatives could be an older Shogun/Pajero, Nissan Terrano II, etc., but if you don't have a local man to look after it they aren't necessarily good alternatives.
Plug ugly
I have a business that has purchased on HP a BMW 330e that allegedly does 120-140mpg. The director has the new car for 9 days and the best he can get is 44mpg. I have reviewed the HP agreement and because it is business there does not appear to be a claim, also consumer law does not seem to offer any assistance. The director does 40k miles a year and thought that the high MPG would actually save him money so paid more for the 'e' version.
TK, via email 
It's because of the old NEDC lab test regime that was only a total of 11 kilometres (http://wltpfacts.eu/from-nedc-to-wltp-change/), so naturally favoured plug-in hybrids that would be running on battery power from an overnight charge most of the time.  BMW does not "claim" 148.7mpg. That is merely what the car achieved in the NEDC tests. As you know, these tests are heavily discredited and are soon to be replaced with a new WLTP test regime including a real life drive cycle. If anyone was misled, they were misled by the EU's test regime, not by BMW, unless its salesman wrongly asserted that the 330e would actually do 148.7mpg. Some zealots do actually manage to achieve these sorts of figures by plugging the cars in at every opportunity, then never driving them further than 20 miles. More realistically, I get reports of 330es regularly returning 60mpg +, even without being plugged in overnight. 41mpg would be typical for someone who never plugged in. I got that from a Volvo T8 without ever plugging it in.
Flat lined
I have a Lexus CT200h, bought in anticipation of my husband's death last year, as we had the impression that it would be a reliable and economical car for me to run. I love the car and initially there was no problem. However, since my husband's death, having had to call for help on two occasions because of a flat battery and having read your opinion it seems that the Lexus was not the best choice in the circumstances, as most of my motoring is local and my mileage is low. However, I can't really afford to change the car and in all other ways it is fine. I am trying now to take it on longer runs but am not sure when and how the starter battery is charged (I believe this is the battery that fails, not the hybrid battery). When you say runs of 50 miles or more, do you mean specifically non-stop motoring? The second time the battery failed, after the AA re-started the car, they told me to leave the engine running for about half an hour after they left as this would charge the starter battery, which I did.  Since then I have had the car serviced and checked over by Lexus and they assure me there is nothing wrong with the car and plenty of life left in both batteries. My question is, if I just turn the engine on and leave it running for half an hour once a week, would this be sufficient to ensure I am not met with a flat battery? The Lexus garage suggested I might think about getting a trickle charger, but I am not sure how this would work. I have read that it is simply a case of plugging it in to a socket inside the car but I have also read that the Lexus doesn't have an appropriate socket. I would be grateful for any advice, please? If I knew when the battery was running low then I could take steps to top it up maybe? At the moment every time I get into the car I am worried that it won't start. I read your column regularly and know that you will give me a straight answer that I will be able to understand.

AT, via email
It has a 12-volt battery as well as the hybrid battery and needs the 12v battery to start the petrol engine. For the benefit of both, it needs regular runs of 50 miles or so, preferably once a week, but at least once a fortnight. If it won't start, the 12v battery can be jump started, but not at the battery itself. You connect the red terminal under a square plastic cover on the RHS of the engine compartment to the starter car's positive battery terminal. And the starter car's negative terminal to an underbonnet metal (negative earth) part of your Lexus. Take advice from your Lexus dealer as to how to 'float charge' this 12v battery.
Shakey all over
It's 25 years since I was in the car trade. Not missed. What's of more concern to me is this dreadful PCP business that is going to cause the next economic crash. In the US, used car values are plummeting because of all the repos sitting in fields. That's exactly how 2008 happened, except it was unsustainable loans on houses. I give it 2 - 3 years.
NH, via email
You think houses aren't over-valued now? The only way Britain survives is on the basis of 'fake wealth' created by ridiculously high London property prices fed by foreign investment of dirty money without any effective control. That's what keeps Britain afloat. That's also why people who would never previously have dreamed of 'owning' a £40,000 Audi are driving them on £500 a month PCPs. But the price is that 25-40 year olds, already trapped in the debt of repaying university loans, cannot even dream of owning a home of their own. So it's not just the glut of expensive vehicles coming to the end of their PCPs that will cause a crash. It's the whole idea of a country that is heavily in debt pretending that it isn't. George Osborne actually tried to sort that out. But was overruled in order to keep the Cons in power, and loo where that led.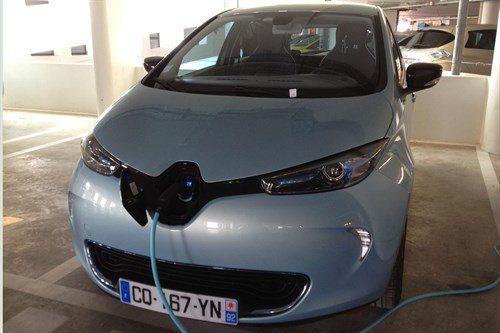 Electric avenue
I have bought a Renault Zoe electric car. Chargemaster could only fit a 16amp (3.6kw) charging unit instead of the usual 30amp (7kw) one. This means my new Zoe will take about 14 hours to fully charge instead of 7, so I cannot fully take advantage of Economy 7 rates. The reason for this is that, apparently, my neighbour and I share a single electric cable from the road to our meter boxes. Have I any legal right to insist that my supply company (not sure who they are) fit an extra cable so that my neighbour and myself have separated electricity supplies and we can each use the full load if required?
JT, via email
Only if you pay for it. And you are facing the infrastructure problem confronting many electric car owners. Most streets of 10 houses can only properly charge 2 - 3 electric cars. Makes a mockery of the whole idea. 
Click to Honest John's Motoring Agony Column 21-04-2018 Part 2
Comments
Author

Honest John
Latest