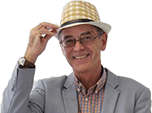 Honest John's Motoring Agony Column 24-03-2018 Part 2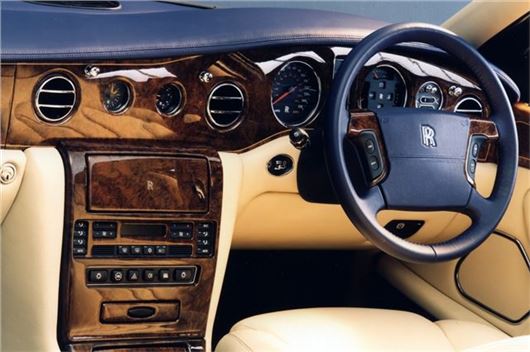 Published 23 March 2018
Click back to Honest John's Motoring Agonies 24-03-2018 Part 1
Buena Seraph
Three years ago I bought a 1999 Rolls Royce Silver Seraph for less than the difference between the trade-in value of my 65,000 mile  Audi A5 3.0 quattro Sportback and a new one. I kept the A5 for everyday use and we have covered 12,000 glorious miles all over Europe in the Rolls Royce at an average on long runs of almost 20mpg, and that's without hanging about. In that time it has been supported brilliantly by the local specialist from whom I bought it and who has serviced it continuously for more than 12 years: Silver Lady Services in Bournemouth is owned by an ex-Rolls Royce apprentice and his service is everything you might expect for the marque without hourly labour rates running into three figures. With little or no depreciation compared with a new car, it actually makes a lot of sense. As a result, we have come to love the Rolls Royce, as do friends and family who enjoy being taken to the airport, christenings etc. in style. We intend to keep it long-term but we have come up with a problem: The airbag light has come on, which, of course, is an MoT failure and the fault has been diagnosed as in the steering wheel. Unfortunately the official Rolls Royce/Bentley parts service say that a replacement airbag for the wheel is no longer available and the MoT is due in March. Is there a solution? The car has lots of BMW parts on it including the V12 engine. The airbag might be a component used in a BMW model, but which one? On a wider point: Surely critical parts that result in an MOT failure should be available for at least 20 years?
CS, Ferndown
Parts have to be available for 10 years from end of production of the model. But because a lot of the Seraph was BMW 7-Series, this will probably be a BMW part. Try http://www.airbagman.co.uk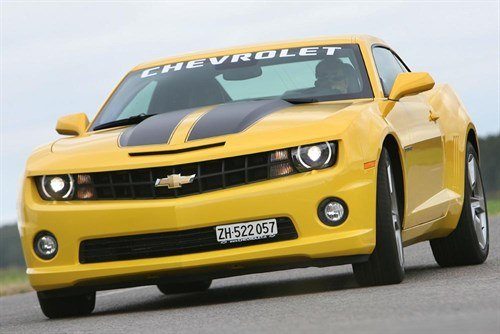 Lights, Camaro, Action
I visited webuyabycar.com and it would not allow me to enter any car built before 2012. I have tried 3 times and then emailed them directly. They came back and asked for me to manually complete the form to buy the car, which I did immediately. This was a week ago. The advert on TV claims that cars are often bought within the hour. I await a call or email and as yet am pretty unimpressed with Mr. Scofield's endorsement of them. It's a pristine 1 owner 2010 Camaro with FSH and loaded: a desirable car for many people. Obviously not for them. It seems they are cherry-picking their cars.
GW, via email
Cars bought by webuyanycar normally go straight into the UK Car section in British Car Auctions. Usually, if they don't want a car, they simply make a derisory offer for it. In the case of an unusual car like this, rather the put it through auction, I think they will have been trying to get a price to place it in the trade.
On the button
A short while ago, we were behind a car in a car park that started reversing rapidly towards us (the driver had noticed that a space was about to be vacated). My wife realised that the horn was required to prevent a prang. She only just managed to warn the approaching car in time, thanks mainly to the fact that modern car horns seem to require an inordinate amount of force to operate them. Why is this? Surely it's dangerous to make this sometimes necessary warning so difficult. My parents' MG 1300 back in the 1970s had a super little horn button on the end of a steering column stalk that could be operated with one finger. No weight lifting required.
JK, Pyrford
Probably to make it more difficult for people to use horns to admonish other drivers. The last time I really needed to use one was at 160mph on a two-lane autobahn, late for a plane, headlights blazing, when a truck stated overtaking a truck. No chance of braking at that speed. Happily the overtaking truck driver wasn't deaf.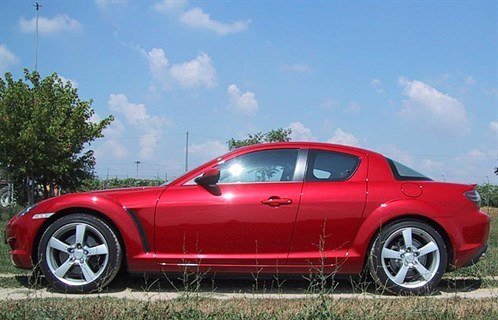 Rotary club
My young nephew owns a 2004 Mazda RX-8, mileage 49,000, in very good condition. However, due to changed circumstances that are unlikely to change back, the car hasn't been driven for eight months.  Has it any potential as a collectors vehicle, or should he sell it, and if so what price range?
MW, via email
Desirability depends if it's the 190 5-speed or the 231 6-speed and whether the rotor rips are holding oil. Price range £500  - £4,000.
All that Jazz
I have owned three Honda Jazz, buying the first one on your advice in 2002. At this point in time I wish to change my current model but wondered if there is a better alternative in another make and model. Your advice would be very much appreciated.
RB, via email
If you value the space; low, flat load deck and versatility of the Jazz I don't think there is an alternative. And there is now a new, more powerful version: /road-tests/honda/honda-jazz-15ivtec-sport-2018-road-test/  Otherwise, the sweetest car in the class is a Mazda 2 (but needs to be a better colour than this test car): /road-tests/mazda/mazda-2-2015-15-automatic-road-test/
Happy to be Free
I have a 2003/53 LandRover Freelander TD4 SE Auto with 67k miles that runs well and is not causing any problems. Annual mileage around 6k, with trips to the 'tip', grandchildren and dog outings.  Usually has a couple of annual runs with bikes on the back and golf clubs inside and I really like the 'cube' shaped loading area when the seats are down along with the best ever driving position for visibility.  My wife's car is a 2012/62 Audi A1 1.6 TDI with 23k. This was bought new with longer journeys in mind (Edinburgh to London) 2 or 3 times a year to achieve comfort and economy at a reasonable price. As we all now know the DPF and emissions nonsense means this car needs to be driven at higher revs to keep the 'heat' up and the claim of 80mpg shrinks to more like 60 on a long run with the car proving to be just too small inside. We are looking to change and more than likely consolidate our needs with a 'one car' strategy.  What should I be looking at with a likely spec of SUV, automatic and a size that my wife would not be tentative about using regularly?
AS, via email
Toyota C-HR hybrid: /road-tests/toyota/toyota-c-hr-2016-road-test/ Or KIA Niro hybrid: /road-tests/kia/kia-niro-2016-road-test/ Or Honda HR-V: /road-tests/honda/honda-hr-v-2015-range-road-test/ Or SEAT Ateca. 1.5TSI manual fine, but if you want an auto it has to be the 2.0TSI to get a better transmission.
Estately progress
I am considering purchase of a VW Golf Estate 1.4TSI SE Nav manual. Before going ahead, I wonder if you will be kind enough to advise if there is anything really negative about it, such as problems so far reported. Also, I have been offered the same with a 1.5 engine. Does it have a better reputation or is it just more powerful?
EB, via email
The 1.5TSI is the new engine and well worth having because it is extremely smooth. More on the model here: /carbycar/volkswagen/golf-vii-2013/ Specific estate car test here (which gives the dimensions): /road-tests/volkswagen/volkswagen-golf-vii-estate-2013-road-test/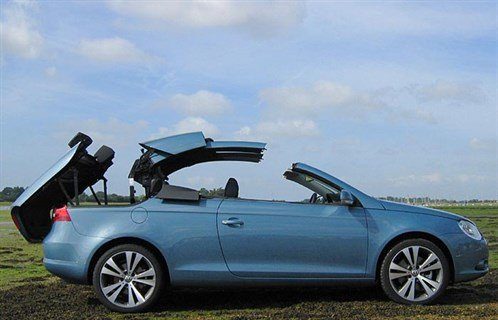 Sporty, but nice
We would be very grateful for you views before we undertake the purchase of our next, and probably last car, given our ages. For the time being we will retain my wife's car, a petrol, manual VW EOS. So we really need another manual car, as I fear that driving a mix of manual and automatic transmissions on a regular basis is probably not a good idea. We cover around 8,000 miles each year. I have started to look at maybe a small SUV simply because of the ease of access/egress given our advancing years. Checking through your reviews of such vehicles does not produce a stand-out model, but the Mazda CX-3 looks a suitable candidate. We need 5 doors, 5 seats, petrol, manual, reliable, pleasant to drive and especially the gear change. We have always bought new or nearly new and kept the car for many years and don't want to spend much more than £20,000 and preferably a little less. In your view is a small SUV a sensible choice, and which model do you rate the best in this category. Is there any other hatchback that we ought to consider?
DM, Winchester
The Mazda CX-3 is lovely, as long as you don't require a lot of carrying capacity: /road-tests/mazda/mazda-cx-3-2018-road-test/ If you do, then a Honda HR-V: /road-tests/honda/honda-hr-v-2015-range-road-test/ And an alternative is a Peugeot 2008: /road-tests/peugeot/peugeot-2008-puretech-110-eat6-2016-road-test/
Means by no means
My daughter (with limited means) wants to purchase a 4x4 for towing a horsebox. She has found a 2013 VW Touareg at a garage in Hampshire with 94k on the clock, for sale at £14,995. Is this a reasonable deal? And what should I be looking for in the way of problems? It is a 3.0 litre diesel, so does it have cam belts, or chain driven?
JF, via email
It's a chain cam V6TDI, but, though a 3,500kg tower, the Touareg has not been 100% reliable: /carbycar/volkswagen/touareg-2010/?section=good/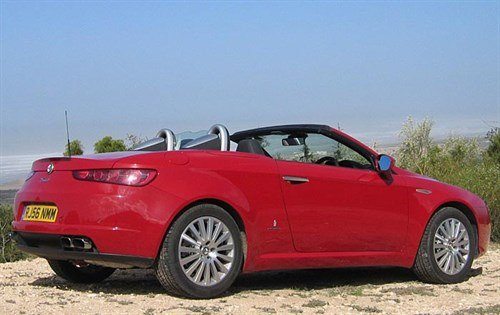 The hooded menace
I have had a problem with the hood of my Alfa Spider not coming up fully. It has been with the main dealer for Nine weeks. (They damaged a part and had trouble getting a replacement.) They said a new pump might fix it (£1500 + fitting + VAT). This seems odd as the hydraulics move the hood down and most of the way to closure. They suggested I take it back the way it is and sell it for what we can get. I am not sure how much the car is worth as it has only 63,000 miles and I was offered  £5,800 part-ex on a newer VW Polo, when the fault occurred. Can you please advise what action I should take or suggest a hood specialist in the North of England? My Google searches only yield replacement hood covers rather than the mechanisms.
DH, via email
The biggest soft-top specialist in the country is Bristol Sunroofs: http://www.bristolsunroofs.co.uk/ I don't know anyone in the North of England, but there is a possibility that an innovative agricultural machinery repair shop can fix it because agricultural machines use similar hydraulics and electrical systems and these guys are used to adapting parts to make things work.
Sealing facts
I have a 17-year old Mercedes E320 diesel with low 42,000 miles. The previous owner was told that the Auto Box never needs an oil change and another person has told me that it does. I would welcome your advice, especially since you regularly advise annual engine oil changes.
EF, via email
When they say a "transmission is sealed fore life" they mean a relatively short life. This transmission has already had a good life, but if its fluid is now dark red or black (on the separate transmission dipstick), it needs changing. And this needs to be done by a dialysis process at the right temperature and pressure by a member of http://www.fedauto.co.uk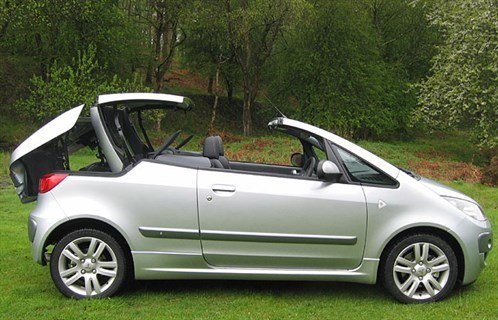 Small, but imperfectly formed
I've just received a renewal notice for the insurance on my wife's toy (a Colt CZC cabrio) with a price hike of 32% on last year's premium. None of our insurance particulars have changed and the car is worth, probably, £1,000 less than last year. (Assuming I can find a partially sighted buyer who doesn't notice how ugly the thing is.) Is there any particular reason for such a large price hike this year?
DN, via email
It's a general hike due to a new regulation that now gives compensation to crash victims over their entire lifetime rather than a fixed settlement sum. (Yet my 94-year old mum's insurance for next year via Swinton was only £327.)
Luber Alles
I am still enjoying your column on Saturdays, lots of reference to DSG gearboxes and emissions. It doesn't look like VAG will get its come-uppance. My daughter's Skoda was off the road for 10 days having the emissions fixed for the second time. Now seems to be ok. Not sure how long the DSG gearbox will last but the car is almost worth nothing now. I called in to my local BMW dealer (the group supplied my X5) and I asked for a price to change the oil. I was greeted with a very sarcastic comment "have you been reading Honest John?"  They couldn't give me a price so they picked one out of the air of £175, but I didn't particularly like the dealership so didn't bother. However, it has now come on the dashboard 'service in 3 months'. Should I book it in now early and at least it will get the oil change?  
JT, via email
The dealer has absolutely no interest at all in any vehicle lasting longer than 6 years, which is the limit of his legal liability. So what he wants is for major components like engines and transmissions to fail as soon as possible after 6 years, so the car has to be replaced and, even if it's not directly replaced with a new one, a new car has to be supplied to someone further up the line. I'd get the oil changed. BMW dealers charge anything up to £300 for an oil change, so £175 isn't so bad. Our Honda sets me back £50 a time for synthetic 5w/40 and a filter at our local lube shop in Nonthaburi. That could be a business idea. Get a Supreme Court ruling that manufacturers have to accept lube shop oil changes within warranty, then set up a chain of them. Could call it 'Luber Alles'.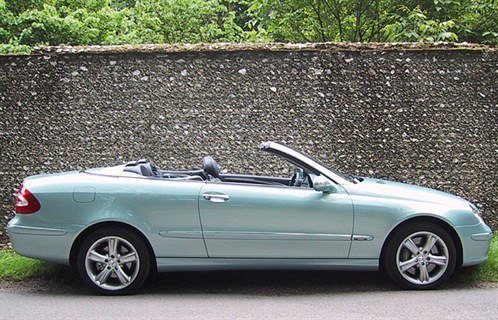 Preaching to the convertible
I own a 2004 Mercedes CLK 240 petrol cabriolet and my roof leaks when it rains. It manifests itself at the front of the drivers door: at the top where the roof joins the main body; just the right place to drip on the seat, or my arm when I drive. When this started last year I immediately took it to a specialised repair shop locally (Autotrim) and they told me it was most likely the contact points that needed cleaning. This they carried out but the roof has not improved since then. Apart from the astronomical cost of paying for a new roof, which would probably exceed the value of the car, have you any suggestions if the experts cannot fix it? I love the car and, although it has done 150k miles, I don't want to get rid of it as it still looks brand new. I have had it serviced every 12 months/9,000 miles and always run on super unleaded.
DT, Manchester
The problem is always the joins where the pillarless windows meet the roof. Especially the mechanism that drops the window to open the door, then raises it again to seal it. Have a look at the seals. Could be that smearing them with light silicone grease might be enough to stop the drips. This is an extremely complicated mohair roof. I know someone who has trouble with the same roof on a CLK when it was new. Replacing it could be a £4,000 job.
Lock, stock and no smoking barrels
I note your advice to avoid keyless entry and button start cars. I recently upgraded original BMW X1 to the latest X1 SUV. I find the lack of a key fob slot very disconcerting. So far I have walked away with the key fob in my pocket, leaving my wife driving off without. Luckily there was heavy traffic so I managed to run after her and rectify the problem. Not sure what would happened otherweise. I also parked and walked away from the car with the engine running a number of times: buying the morning paper, etc. And so far have not found a place to put the key apart from in the cupholder. My old car had a neat slot in the dash that also recharged the key fob battery. What, if any, are the imagined benefits of the so called upgrade?
SH, Marbella
Beats me. The main advantage is to thieves because it makes the car much easier to steal. (Most new Audis have slots to rest the key in, which defies any sort of logic. How can that be better than leaving the key in an ignition switch?)
Click back to Honest John's Motoring Agonies 24-03-2018 Part 1
Comments
Author

Honest John
Latest