Honest John's Motoring Agony Column 03-03-2018 Part 2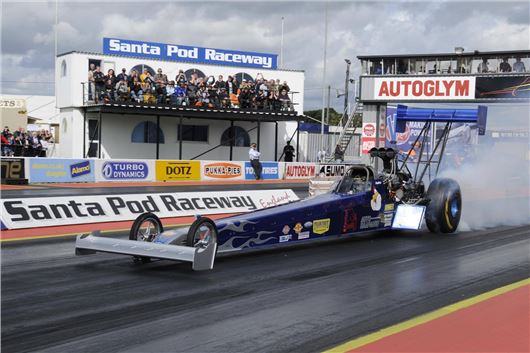 Published 02 March 2018
Click back to Honest John's Motoring Agonies 03-03-2017 Part 1
Burnout on Trent 
I had four new tyres fitted to my BMW 320SE auto in May 2016 and a full 4-wheel alignment done. The car has done under 5,000 miles and the two rear Bridgestone tyres (same as the originals) are now completely smooth. The car was last MoTd in May 2017 and no comments made about the tyres. I am 82, so have not been racing, nor doing wheelies, etc. during my generally local motoring. Have you any ideas as to why this has occurred, as everyone else is baffled. The front tyres are like new and new realignment tests do not show major changes.
BB, via email
Normally, if it was misaligned, the tyres would be unevenly worn. I suspect that someone has stolen your wheels and new tyres and replaced them with another set of identical wheels fitted with worn out tyres.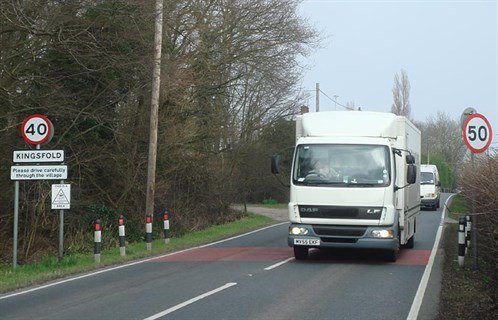 Knowing your limits
We are in our 70s and punctiliously comply with speed limits. But it is so easy to drift from 30mph to 35mph without noticing it. On our car, the difference between 30 and 35mph on the speedometer is less than five  millimetres.  It is certainly not noticeable if your eyes are on the road.  Does anyone make a  free-standing device, like perhaps a warning light or sound, which could be fixed on the dashboard in one's line of sight to alert the driver that he has gone over the speed limit? Currently, we await the outcome of a "notice of intended prosecution" after our car was caught by a mobile camera doing 35mph in a 30mph area. A first offence in 50 years.  
JG, via email
An appropriate GPS satnav showing speed limits and your actual speed, sensibly positioned in your line of sight where you can see it. The Brits have an extraordinary obsession with dial type speedometers that are impossible to read without taking your eyes off the road. Give me a big digital readout or a Head Up Display any day. The latest Honda Jazz has a 'bonger' that warns you if you exceed the speed limit.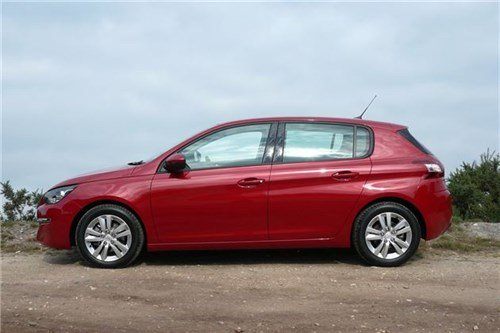 The lion king
I currently have a 2006 Peugeot 307 XSI 5-door diesel with 125,000 miles on the clock. I love the car, but feel the time will soon arrive when any major repairs will exceed the value of the vehicle. This being the case I will probably buy another car (probably new) in the Spring and given the current view regarding diesel engines and my relatively low annual mileage, petrol. The space provided when the rear seats are lowered is essential to transport my fishing tackle. I quite like the Peugeot 308 but are there any other cars that I should consider? 
MV, via email
I rate the current 308 1.2 Puretech 130 very highly, on the basis of running one for a year and 12,000 miles. Averaged 48.5mpg. See: /our-cars/peugeot-308/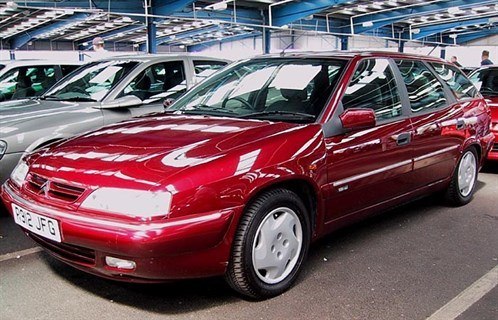 Man with a Xan
My 1999V Citroen Xantia 1.9 turbodiesel estate is getting a bit long in the tooth, but has been utterly reliable and surprisingly economical. In the four years I have owned it (and somehow added 88,000 miles) it normally does a daily 15-mile round trip to the railway station. In spite of current propaganda, I am inclined to stay with diesel unless the annual tax becomes crazy. The only problem is the heater matrix split last year, which apparently involves removing the dashboard to replace it, but if I can survive the winter there's no immediate rush as it is MoTd to November 2018. However, it has now done 172,000 miles and the local garage that maintains it for me have suggested looking for a replacement. I don't really need an estate but find small cars somewhat claustrophobic and prefer driving a bus (which I do for a living). I know nothing of current models. What would be a good replacement? Are used diesels significantly cheaper because they are unfashionable at the moment? And should I consider a scrappage scheme? 
PC, via email
The problem with modern diesels is the emissions equipment they have to carry. This is not suitable for repeated short runs from cold (it can't operate and clogs up) and it is eventually expensive to replace. Reckon on a new EGR at £800 and a new DPF at £1,200 (though these can be sent away to be chemically cleaned at a cost of around £400). But, if you can find an older diesel that does not have a DPF in reasonable condition, that could be your way to go. Smaller engined diesels before 2001 did not have to have them. They will increasingly be banned from city centres, but that is not your problem and will make buying them cheaper.
Pressing the buzzer
I bought a new BMW M140i in April 2017. From new it has had a rhythmic noise at between 65 - 70 mph. The BMW dealer has checked the car and changes wheels, tyres, diff, and one wheel bearing with no improvement. They have had the car for nearly two months waiting for various BMW technicians to diagnose the problem with no success so far. The situation is that I now have the car back and wait while BMW UK thinks about what might be wrong (they possibly think its a resonance somewhere). They have had it for 2 more weeks now without any contact. I am beginning to feel I will never have the problem cured and that I have given the dealer long enough to solve the issue. Any ideas as to what the problem might be or should I be thinking about returning the car as not fit for purpose. Would appreciate your thoughts.
JH, via email
I have heard of rear silencer box resonance on the 140i. It's a very powerful car, but nothing like as well developed or as safe to drive quickly as an M2. The buzzy rear silencer is part of that.
The harder they come
I love my 5-door MINI Cooper 1.5. The lease expires soon and I'm getting another MINI. I fancy a Cooper S 2-litre, as sometimes my 1.5 seems a bit underpowered. Is that silly? (I've read negative things about the S engine.) Is the suspension on the S too hard, and would the variable damper control (£400) be worth it? What about runflats? I've never had them because I thought they made the ride too hard. Should I avoid them despite the obvious advantages?
NT, via email
Obviously, try before you buy. The engine is the same B48 modular 2.0 litre as fitted to all 2-litre BMWs, including the 1-Series, X1, 2-Series, 3-Series, X-3 and 5-Series, not to be confused with the former 1.6 that was a Peugeot engine. As for the wheels and tyres, yes, go for the variable damper control and the smallest wheels with the deepest profile tyres you can get on a Cooper S, which, according to Michelin, are: 195/55 R16. Even as runflats, the ride should not be too hard on them. The next, most common size is 205/45 R17. They will be a lot harder. Avoid the 205/40 R18s.
Under pressure
After having suffered loss of tyre pressures on my Nissan X-Trail I checked the pressures again, a week after the last check, and they had lost nothing. All that has changed is that a week or so earlier, the car had its annual service and MoT at the Nissan franchise (where the service is first class). I advised them of the pressure loss issue and they gave the wheel a thorough inspection and reported that no air loss could be found. This suggests to me that rim loss may well be the issue and so I propose to replace the tyres. I am tempted to try Michelin Cross Climates if I can get them in 225/55 R18. My record for tyre wear was a set of Michelins that did 72k miles on a 2003 Nissan X-Trail.
DM, Dunbar  
Michelin does Cross Climates in 225/60 R18, which is the correct 18-inch size for the current X-Trail and Koleos. They won't last as long as your previous Michelins because they are softer compound. Reckon on about 30,000 miles.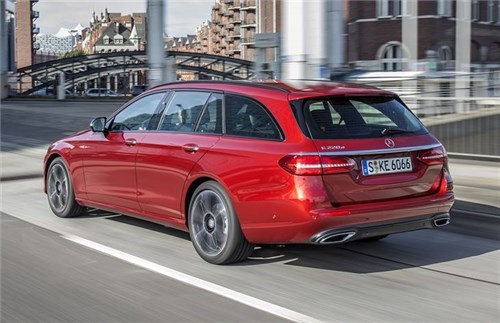 Not best leased? 
Despite now being stuck at the back of the weekend supplement, your column is still an interesting read, and one I first get to on a Saturday morning. We have a BMW 5-Series Touring, 2.0 litre diesel, a lovely car to drive. It has now clocked 110,00 miles in six years and methinks it's time to change it. About 60% of its mileage is covered on the toll roads in France at roughly 1,500kms per month, and so we need a good long-distance tourer, with a comfortable ride and seats. It's currently on 225/55/R17 tyres, winter and summer versions. We service it every 10,000 miles and use good fuel (EN590) from our own tank with an additive boosting the Cetane level to about 56 and flash point to above 55. We have had no problems with any vehicle we use. (Pick ups and Transits for the business.) Our BMW is worth about £8,000 - £9,000 according to Autotrader as a private sale, if you could ever find a buyer for a used diesel these days. A new version of the same spec would cost about £46,425, possibly less some discount. Our car has therefore lost some £37,925 in six years or £470 per month. Add the service and repair costs (two new rear suspension air bags recently) it adds up to £545 per month. Lex Autolease would lease me an E-Class Mercedes estate for about the same figure, including the Lease, advance rental, and maintenance on a 20,00 mile annual contract for three years. I wondered what the pitfalls are. Our intention would be to pop the car through a body shop before sending it back, as we plan to do when we sell this car. Would there be a problem putting a private number plate on a car that belongs to someone else? Say in an accident it was written off? Who's name appears on the log book? That sort of thing.
RS, Debenham
You can't put a cherished reg on a leased car because it belongs to the leasing/finance company, not to you. MB Finance is a stickler for condition on return of a leased car. Many readers have been hit with heavy charges. Some fair. Some not. Wise to take out GAP insurance to cover yourself in case there is a gap between the insurance payout after a smash and the MB Finance figure. This isn't expensive bought independently. I can confirm that the new MB 2.0 litre diesel is very good. Much better than the old 2.1 and possibly better than BMW's 2.0 diesel, though we have no comparative mpg figures yet.
Continental drift 
On my last Mondeo I found that the original equipment Continental tyres did not last particularly long, so I switched to Pirelli P Zeros. My 2015 Mondeo (1.5 petrol Ecoboost) also came on Continentals and they are lasting better, though at around 24,000 miles I shall shortly have to replace them. Would you recommend a switch to another brand?
AC, via email
24,000 miles is about average. Not great. Not terrible. The advantage of the P Zeros is the ridge around them that helps prevent wheel damage on kerbs, etc. If you're not bothered about that, switch to all weather tyres such as Michelin Cross Climate or Goodyear Vector 4 Seasons. On the basis of wear over 10,000 miles on Cross Climates, they should last 25,000 - 30,000 miles, keep you safer in the winter and give the car a smoother ride.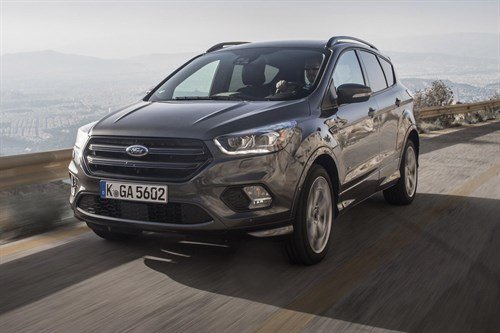 Futureproofing
You kindly answered one of my questions recently concerning replacing my Ford Focus 1.6 diesel estate. I originally bought it on your advice and it has been excellent. But I wanted something with a higher seat that has easier access. You suggested the new Peugeot 3008 that I have yet to look at properly, but I'm a bit of a Ford man usually and wondered if a Kuga might be an option? If it is, I do about 12,000 miles per annum and don't tow. What would be a good engine to go for? I have to admit to complete confusion about the future of power for cars. I thought a plug-in petrol hybrid must probably be the way to go for many of us – but is it? The politicians have completely messed us all up with all their interference.
JP, Lancs
Plug-in hybrids make sense if you have a driveway and/or garage where the car can be plugged in overnight, and if you make regular short journeys of up to 20 miles. Driven distances, plain hybrids can actually work out to be more efficient. You could look at a KIA Niro or a Toyota C-HR before settling on a Kuga. Best engine in the Kuga is probably the 1.5 EcoBoost petrol.
Wallet bashing 
I thought you might appreciate some feedback re the £10 "Anti-theft Wallet" that I have just purchased from Halfords. I have a BMW X3 keyless ignition and thought this wallet would kill two birds: The first, and most obvious, being to stop my keys being "hacked". The second was, I had hoped, to prevent the boot being accidentally opened and the car being unlocked (from up to 150 yards away) when the button was accidentally pushed e.g. when inside my pocket. To my horror, this situation recently happened on private land, fortunately not in a public place or in a low ceilinged multi storey. BMW were not interested when I tried to advise them the fob was far too sensitive and long-ranging. Halfords states that radio waves are prevented "from entering or leaving the pouch". It would appear this is somewhat misleading. Whilst I am not able to comment on the hacking issue but (disappointingly) I can still remotely open the boot, and unlock the car, by pushing the correct button when the keys are stored safely inside the wallet. The only practical benefit I seem to have is the fob buttons are now slightly cushioned, so hopefully they won't in future be activated so easily.
RC, Suffolk
Take it back and ask for your money back because it doesn't work. These Faraday bags are primarily to prevent proximity signals passing from the key to the car or being intercepted and boosted. That is the kind of signal that automatically opens the car and arms the ignition as you approach the car, not the kind of key with press buttons.
Click back to Honest John's Motoring Agonies 03-03-2017 Part 1
Comments
Author

Honest John
Latest