Honest John's Motoring Agony Column 24-02-2018 Part 1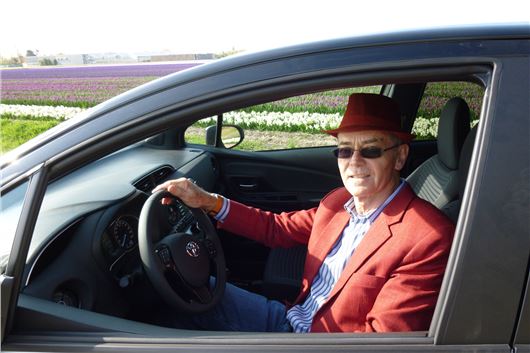 Published 23 February 2018
This weekend's wondrous journey begins with the diesel debate, bimbles around locally, loses its oil, almost stops a ski-trip, gets contaminated and meanders onwards through countless more disasters. 
As usual, emails to Honest John should be addressed to: letters@honestjohn.co.uk  Please try to keep them as short as possible.
User chooser
Even though my diesel Volvo V60 D4 is Euro 6 compliant it has lost half its value in two years. It could get even worse if the bottom drops out of the diesel market, and I think it'll have to go sooner rather than later. I wanted a petrol one in the first place, but they were difficult to find and the only petrol engine apart from the expensive hybrid was sluggish. Keeping it long-term would make more financial sense, but despite being nearly 70 I haven't grown up enough to appreciate its solid virtues that counter-balance its heavy, lifeless steering and stodgy handling. My wife has a slight back problem and arthritic knees, so I think something you don't have to climb up or down into is called for. It needs to be nippy round our rural Dorset lanes, yet big enough to be able to 'waft' on long M-way runs and up and down the A303. And it needs to be fun to drive (I know - I ought to grow up). So I think it's between the Audi Q2 2.0 TFSI and BMW 2-series 220i Active Tourer. Both automatic, and buying new the deals are fairly similar. I saw a query answered to the effect that the Q2 2.0 has the wet-clutch DSG that should be more reliable. My wife has a truly excellent Audi A1 1.4 TFSI, so I'm tending to favour the Audi - my query is whether I'm missing something. Mercedes GLA - apparently as ponderous to dive as my V60, and no room even for a space-saver spare. Volvo XC40 - I don't like the looks, and it seems that the heater and A/C are touch screen-controlled, as with Peugeots, which, if true, is a strange safety boob by Volvo. Wait for the E-Pace? The cheapest petrol is about £8,000 more than the cheapest diesel, so someone's getting it wrong. If you've any thoughts on this, they'd be much appreciated.
DA, via email
It seems that because it sits on the old Freelander II floorpan and doesn't have the alloy bits of the F-Pace, the E-Pace is actually 100kg heavier. Even 'Autocar' is not saying wonderful things about it. The Q2 2.0TFSI might be okay. You sit surprisingly high in the car. The VW T-Roc has had some accolades. There's a new Q3 on the way. The BMW X2 2.0 petrol is a possibility. The best Active Tourer seems to be the 225ex, which is plug-in hybrid and 4WD. The Mazda CX-3 2.0i auto is a lovely little thing, but not abundantly powerful. You won't like my Koleos 2.0DCI even with the x-tronic. The Kadjar 4x4 is a lot more nimble with surprisingly good handling, but no diesel auto and the 1.6 diesel is slow to accelerate. I think a T-Roc is definitely worth a look.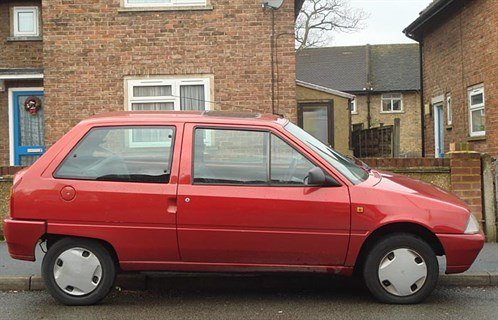 End of the road?
Our two cars are both nearing their demise.  One is a 1999 Audi A4 avant and the other a 1992 Citroen AX. Both have passed very recent MoTs but the Audi has a severe oil leak that will cost more to repair than the car is worth and has already caused one breakdown by destroying the fanbelt. As we have not bought a car for so long, we do not know where to begin. We still need an estate for carting garden rubbish to the tip, helping children move house, etc., but use the Citroen for daily local journeys of up to 8 miles only. We would be prepared to buy new or second-hand and do not want to pay more than £25,000 on the estate. Please help.
DBR, Sunningdale
You might as well carry on with the AX for local use until it finally dies. You could use it in a scrappage deal but that will involve big money for its replacement, which isn't urgent. Two ways of looking at the Audi. You could go for something cheap and very sensible such as a new Dacia Logan MCV 90TCe for under £10,000 (/road-tests/dacia/dacia-logan-mcv-2017-road-test/). Or you could go for a Peugeot 2008 1.2 Puretech 130 6-speed with grip control (£20,000).
One week wonder
I bought a 30-month old BMW 5-Series diesel car from a large dealer in Doncaster on 23rd December 2017. On 30th December, whilst parking the car, the warning on the dashboard came on and instructed me to stop the car, which I did. Thinking that the alarm must be a false one, I waited about 10 minutes and turned the ignition on and the alarm came on again. Getting out of the car I noticed a trail of oil and looking underneath the car I noticed a puddle of oil. Realising that this was a serious matter, I organised for the local BMW dealer to collect the car on a low loader and examine the cause of the problem. BMW advised me that they found the sump plug was missing and although they put fresh oil and filter in, the engine seems to have been starved of oil and probably needs replacing or very expensive major repairs. The car mileage is only 6,600 with two previous owners and I only covered 600 miles since taking delivery. The car had never been serviced because of very low mileage for its age. I will be grateful if you could advise if I am within my rights to reject the car on the basis of it not being mechanically sound when I bought it. Furthermore, can I still reject the car if the dealer offers to repair it, on the basis that my purchase was based on the car having a factory fitted new engine and not a repaired one. The car has been taken to Doncaster and I am waiting to hear from the dealer.. From his reaction it seems that he does not feel any responsibility.
SH, via email
If no one ever serviced the car then there is no reason for the sump plug to have come out unless it was knocked and fell out so you probably have rights against the supplying dealer. That said the car should have had at least one oil service in its life.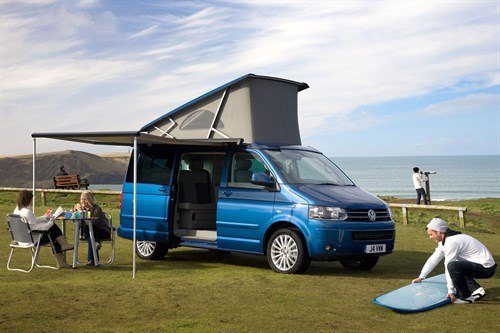 California fault line 
Just before Christmas I suffered engine failure in my 2012 VW California 2.0 DSG (180PS), purchased new for approximately £50,000. The VW dealer said that the cylinder heads had hit the valves, destroying the engine, but the cambelt is intact and all the timing was correct on the camshaft. They told me that they had seen a problem once before where the cam lobes had "slipped" on the shaft causing the same problem. Apparently, the cam lobes are separate pieces of metal, which are a tight fit on the shaft, which I think is unusual. Normally the camshaft is a single casting. My car has a full VW service history (the last service was May/June 2017) and the mileage is approx 40,000. The cam-belt was replaced after 5 years as recommended. Although I have extended my VW warranty 3 times (at a cost of nearly £1,000 a year), the limit for a single claim is only £2,500 and the repair bill will be over £6,000. I also had to spend £1,000 hiring a car as I had booked a ski-drive holiday over the new year, so will be £4,500 out of pocket. I have approached VW to cover my expenses as 40k is nothing for a modern diesel engine. I assume the fact that the warranty is paying out means that they accept it is a failure and not wear and tear or poor maintenance. Have you ever heard of a problem like this with VW diesel engines? Do you think it is reasonable for an engine to fail this soon?
NT, via email
This engine in the Transporter and Amarock is developing a reputation for problems. See: https://vans.honestjohn.co.uk/van-reviews/volkswagen/california-2010/ I'd push for more. Don't expect the full amount, but expect at least £4,000 of the engine bill to be paid. I don't think you have a legitimate claim for your holiday hire car costs.
Contaminated evidence
I have a Mazda 6 saloon, purchased new from my local Mazda dealer. The 3-year warranty expired 30 April 2017. Just before the warranty ended I had the car serviced on the 25 April by the same dealer. The service included an oil change and this was itemised on the bill of £240. In November 2017, (6 months after the service), the oil warning light came on. Fortunately I was close to home. I checked the oil level, which was on the low notch and added half a litre of Mazda recommended oil, which topped the level up but the oil light remained on. I rang my Mazda dealer who told me not to drive the car and have it "relayed" to them. Their findings were that the sensor had come on due to the oil degrading. The charge for a new filter and oil change was £180, negotiated down to £100. I do not do a lot of short journeys. If oil degradation was an issue, why hasn't this happened in the previous years that I have owned the car? Your views would be much appreciated and is this issue worth taking up with Mazda UK?
JF, via email
It happened because the DPF had stopped actively regenerating properly and the post-injected fuel introduced to the engine to promote this in the DPF had instead sunk to the sump, contaminating the sump oil. LandRover has the same problem with Ingenium diesels in the Evoque and Discovery Sport.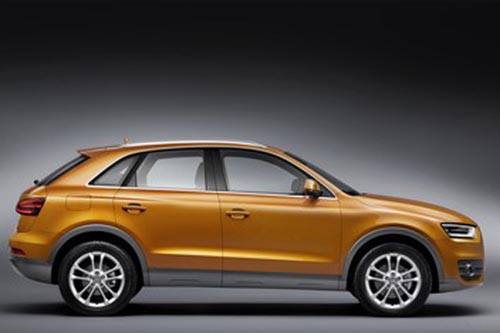 Slavery
The master cylinder of a friend's Audi Q3 2.0TDI manual quattro failed, leaked onto the clutch and necessitated a clutch replacement. He says this has been a common fault. It cost my friend £750 for the repair out of warranty.  Could this failure affect my 2016 A5 2.0TDI 190PS manual cabrio. It has been fantastic in every detail. Run on superdiesel with long blasts regularly. Should I expect any disasters? 
JP, via email
It wasn't the "master" cylinder. It could only have been the clutch "slave" cylinder, failure of which would have led to the brake and clutch fluid contaminating the clutch. Your A5 has a completely different engine and transmission configuration from a Q3. In the Q3 it's transverse. In your car it's longitudinal with drive fed back from the gearbox to the differential situated between the engine and the gearbox. Here is the gen on the 2007-2016 A5: /carbycar/audi/a5-2007/?section=good
Blinded by the light 
There I was, worried about one of the bulbs on my son's licence plate perhaps leading to a MoT failure due to its intermittent nature. Now I'm really confused about what lights are acceptable on our 'modern day' UK roads. Firstly, there are 'day time running lights' that are as bright as fog lights. What would have been wrong with a few well-placed small LEDs to simply improve vehicle noticeability? Citroen MPVs seem to be one of the worst offenders. Secondly, have you ever been dazzled by a cyclist? This was a first for me when I met a cyclist sporting three powerful lights; two flashing and one attached to headgear blinded me a few weeks ago. There has to be a balance between being seen and allowing others to see. Finally what's going on with Fog lights or maybe running lights going on and off as cars corner? I'm sure I've seen cars that have lights that flash if the indicator bulb is out, but this is different. The lower fog light on some SEATs and possibly Nissans are coming on and off as the cars corner. Is this a feature or a fault?
MM, Barnsley
On Jaguars and some other models the DRLs go off while the indicators are operating so that the indicators can be more clearly seen. The old rule about foglights in clear daylight conditions has pretty much gone out of the window. Cyclists need LEDs to be seen by motorists long before they pass them because there could be a 50mph speed differential. It's worth going to a proper eye hospital to get your eyes checked, just in case you are developing light-sensitive minor cataracts.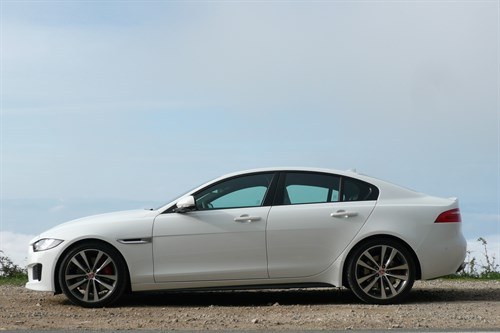 Will I am the conkerer?
Your reply to GH seems to indicate that Stop/Start is successful. I have a two-year old Jaguar XE, owned from new. After a few months I took it to the supplying dealer as the stop/start was intermittent. I was told it was 'sorted', but it was no different. I now have to do around 100 miles before it works and then for no more than a day. I have a friend with an XE of a similar age with the same experience. Not having the facility suits me anyway as it slows standing starts, has to be switched off in heavy traffic and I cannot believe the petrol saving is worth it.

JH, via email
Works differently in different cars. Will not work if there is insufficient charge in the battery, if the ambient temperature is too cold (usually below 3C) or if the turbo is too hot. I don't worry about it. But a drive in a Smart Electric in Geneva traffic last summer showed me the difference between instant response, and a slow Stop/Start followed by a slow uptake of the gears. The Smart ForTwo Electric was far better in traffic than any IC engined car ever could be.
Gasoline allies
Will Mercedes ever produce a petrol E-Class estate? Not the current Hybrid, but a simple petrol. I ask because for the past 30 years I have been "addicted" to the E Class estate. My current E250 is my 7th and betters (just) my 1st E300 W124. The reason for my addiction is my hobby of large model aircraft. There is simply nothing to touch its 76" load length with the seats flat down and the 48" width through the tailgate to carry the planes and their gear. My current 2012 E250 has done 60,000 trouble-free miles at 42.2 mpg overall, but, now retired, my mileage has dropped to about 9,500 a year, mostly longer distance as our Hyundai i20 auto is used for shopping, etc. Your frequent advice is at that annual mileage, go petrol. Problem is the current E220 estate, which is a worthy successor in most respects, has no petrol option. My dilemma is: do I hang on to the E250, which has plenty of life left in it, but risk DPF problems and expense in the future? Or do I bite the bullet and go for a current E220d, which may become penalised by the anti-diesel brigade in the future? Or do I look at petrol alternatives, maybe the Ford Mondeo Estate or the excellent Jaguar XF Sportbrake, neither of which quite match up to the E250 for load space. With this competition, Mercedes must surely be missing out with no petrol option. With thanks for your weekly column and best regards
JW, Warwick
The V6 E400 should be fine, but unfortunately the 2.0 litre 4-cylinder petrol E300E simply isn't very good, as we found out when we tried it in the E-Cabrio: /road-tests/mercedes-benz/mercedes-benz-e-class-cabrio-2017-road-test/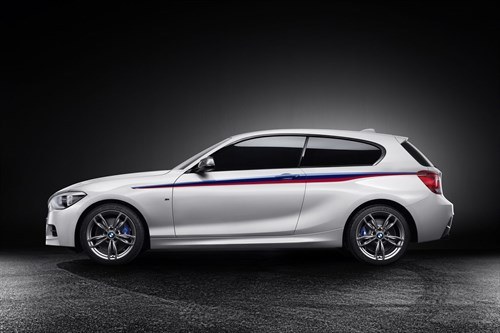 In your dreams
I have a budget of £32,000 to buy my dream car, I have a couple of options, but the car that excites me is the BMW M140i. Could you tell me if this is a good choice?
ME, via email 
They are extremely quick, but I find them a bit frightening because the chassis simply isn't up to the power. The M2, with 30HP more, is completely sorted and a brilliant drive. (/road-tests/bmw/bmw-m2-2016-road-trip/) 100mph in a 240i scared me. By the time you've modded one enough to have safe handling, you might as well have gone for an M2. See recent issues of Autocar about Mark Tisshaw's M135i.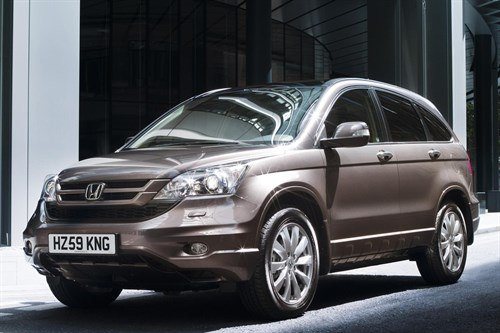 Hondarable mention
I have owned a 2011 Honda CR-V 2.2iDTEC ES manual from new, now with 57,600 miles and am very happy with it. It has been trouble free. The Honda dealer supplied the car and has provided service and MoT for the past six years. I always use V Power Diesel on your recommendation, and I intend to keep the car for the next few years. However I propose to use a local garage in the future, which is recommended as honest and reliable by friends, as an economy measure. What should I ask the garage to do at the next service to give me the best chance of a trouble free future with this car? I will of course have a yearly service but this only amounts to an engine oil change and filter. As a regular reader, I would guess that you would also advise brake fluid replacement, but what about gear box and cooling fluid? Any advice will be welcome. I am a great fan of the Telegraph Motoring Section
TL, via email
The glitch with CR-V 2.2iDTECs comes after around 80,000 miles when the DPF starts to fill up with ash from regenerating soot and the car stops running. These can usually be chemically cleaned by sending them away to Ceramex, so find out if your local garage knows about this. If it doesn't, then I'd be reluctant to trust them with your car. The 5-speed auto gearbox should be fine and has a dipstick to check the condition of the fluid. Will need brake fluid. A change of coolant will not go amiss.
Snow place like home
We are lucky enough to live part of the year in Austria where, at present, we run a manual diesel 2005 Nissan X-Trail 4x4 with left hand drive. The X-Trail is a good car and has served us well over the years, but we would like to exchange it for a good used medium sized automatic petrol 4x4. My husband favours Tiptronic or similar type of gearbox rather than solely automatic. Diesel is the general preference in Austria, and Europe, probably because diesel is much cheaper than petrol - but times are changing. At present, the X-Trail has just short of 100,000 kms on the clock; our annual mileage is not vast, being in the region of 10,000 kms. We have been offered €5,000 by a local garage and we would like to part exchange for a 4x4 petrol automatic with enough room for 5 adults, and their luggage and/or ski boots, with rear sensors a definite plus. I don't know what our budget should be but am thinking maybe an additional €7,500. Do you think that will be enough to get a good second-hand car to fulfil our requirements? I have found a multitude of differing car options and conflicting sets of advice that seems to point to one of three cars, being the SEAT Ateca, VW Tiguan and the Skoda Kodiaq. Or we would even consider another Nissan X-Trail? Do you concur with the above and, if so, which model would you consider the better option for use both on the motorway and on the mountain roads in Austria?

GP, Austria
A 'Tiptronic' is merely a torque converter automatic with a selector lever that gives manual control over the gearchanges if the driver wants to do that, otherwise it changes automatically. You don't have anything like enough money for a Skoda Kodiaq or even a SEAT Ateca because they are too expensive and too new. All VAG (VW, Audi, Skoda, SEAT) 4WDs with 2.0 litre engines have the better wet clutch type of DSG automatic transmission. €12,500 buys a 2nd generation X-Trail 2.0 diesel auto or an old shape Renault Koleos 2.0 diesel auto, or a KIA Sportage diesel auto or a Hyundai ix35 diesel auto. But look around and you will see that in Austria and Switzerland Toyota RAV-4s and Subaru Foresters are very popular. There's a reason for that, despite RAV-4 diesels having had some cylinder head problems and the Subaru flat-four diesel not being very reliable. If you can find a post 2010 KIA Sorento 2.2 diesel manual or Hyundai Sante Fe 2.2 diesel manual within budget, that's what I'd go for. You can get automatics but they aren't as good.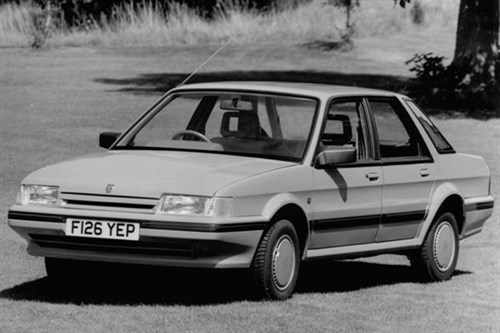 Monte Blanco
I have a 1987 Austin Montego Mayfair 2.0 litre. I brought it from Spain just over a year ago. I had it registered in the UK and was issued with UK plates, and V5. It's LHD. I am now selling it, and a guy in Switzerland is very keen to buy it. But he says it must have a catalytic converter fitted so that it can be imported into Switzerland. Will my Montego be exempt because of its age? Euro emissions came in after my car was made. How many other vintage and classic cars are there in Switzerland? Surely they don't make all of them fit a catalytic converter, or do they? Is it possible for you to find out? 
FN, via email
Cats were compulsory in the UK from 1992 with a few exemptions that lasted until 1995. But if the law is different in Switzerland, which isn't in the EC, then it's simply not financially worth pursuing the idea of attempting to fit a cat converter to the car. 
Click to Honest John's Motoring Agony Column 24-2-2018 Part 2
Comments
Author

Honest John
Latest