Honest John's Motoring Agony Column 06-01-2018 Part 2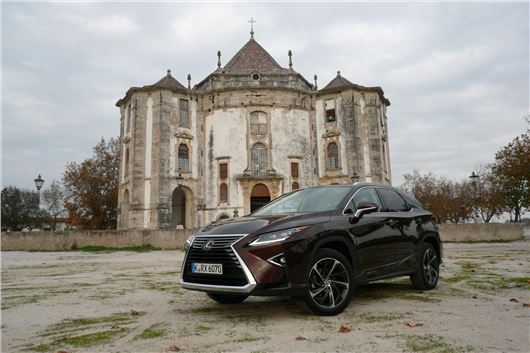 Published 05 January 2018
Click Back to Honest John's Motoring Agonies 06-01-2018 Part 1
In diesel exposure 
I have been waiting 9 months or so to choose a new car with a hope the recent budget would clarify the diesel against petrol issue, which of course it hasn't, really. My shortlist would be either a new diesel Audi Q5 / BMW X3 or nearly-new BMW X5 plug-in petrol hybrid or Lexus RX450h petrol hybrid. As the diesels would obviously offer more MPG than petrol hybrids (especially the official BMW figures), my concern regarding the diesels is the depreciation in 3 – 5 years' time, even though they are Euro 6 compliant. I assume you wouldn't consider petrol versions of the Q5 and X3. My type of driving would be mixed, being town and dual carriageway / motorway of about 12,000 - 15,000 miles per year. Additionally, various car reports never seem to clarify how much it would cost to charge a plug in hybrid from the domestic electricity supply.
GF, via email
Go for the RX450h if you can. MPG is not significantly worse than diesel. I got 37mpg out of a Volvo XC90 T8 PHEV v/s 27mpg obtained by a colleague from the diesel version. On a recent 1,500 mile run from Malaga to Heathrow we got 37mpg from the excellent new G01 X3 30d v/s 42mpg achieved by a reader from his RAV-4 hybrid. With a hybrid, you'll be running a cleaner vehicle. Another reader reported 60mpg plus from his BMW 330e PHEV, even on long runs when he could not recharge it. Unless you will be towing something heavy, hybrid is the way to go.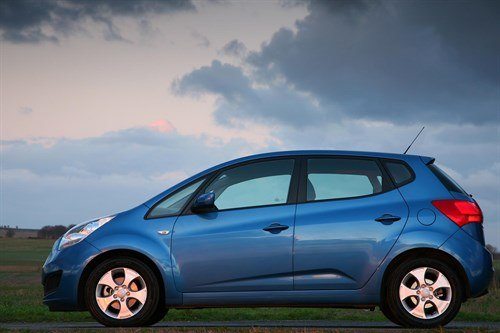 No hesitation
In March 2017 my wife and I bought a KIA Venga 3 with a petrol engine and automatic transmission. When I asked what type the automatic transmission was I was told that it was a "proper automatic". On the test drive I had no problem with the automatic, however, since then I have come to realise that it is DSG. At times it hesitates very badly when pulling out of side roads. For the past 40 years we have always had Volvos with torque converter automatics. The Venga itself is quite satisfactory for our needs as we are both in our 80s and like the high seating position. My question is, can you recommend a car of similar size to the Venga with Torque Converter automatic transmission?
JE, Bury Lancs
Mazda 2s, CX-3s and 3s; Suzuki Swift 1.0Ts, Baleno 1.0Ts and Vitara 1.4Ts; Citroen C3 Airscapes and Peugeot 2008s all come with 6-speed torque converter automatic transmissions. The last two are probably closest to the Venga (that used to come with a 4-speed torque converter auto).
Screamwash 
The windscreen wash in my wife's 2015 Honda Jazz stopped functioning a few days ago. Thinking the bottle was empty I tried to top it up but discovered it was almost full as it would take only about a cupful. This morning she took the car to our local Honda dealer in Northern Ireland where, after investigation, she was told it needed a new pump at a cost of £125 fitted. Thankfully, we have just been told it is covered by warranty. However, she was told that they do not recommend that anything other than water is put in the screen wash bottle. As I also have a CR-V, I have queried this with the service manager and he confirmed that they do not advise adding any screen wash product to any Honda model as it may clog the filter and Honda will not cover the cost if the car comes in with a blocked screen wash filter. He advised that the cost would be £65 to have the problem rectified as it required the removal of the bumper. My problem is if you do not add something to the water in the screenwash bottle how do you prevent it freezing? Are some screen wash products better than others?
WR, via email
Never heard of this before and makes no sense. BMW does require owners to use a special BMW branded screenwash additive with antibacterial properties that prevents clogging. The simple solution to a clogged filter at the base of the reservoir is to push a hosepipe into the bottom of the reservoir then have someone turn on the tap so you blast all the biological crud out of the top. That's also sensible pre-winter screenwash system maintenance.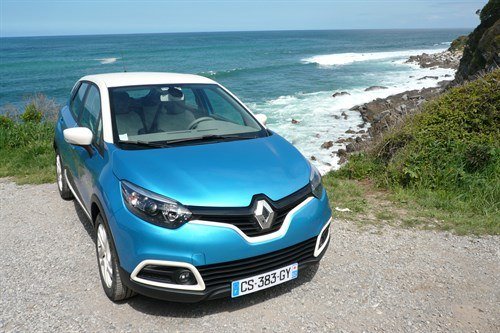 Gears without fears? 
My son in law was been running a Renault Captur with a twin clutch transmission for the last 2 years, now with mileage well in excess of 25,000. It has been totally trouble-free. I imagine the transmission is a Nissan/Renault product and would appear to be more reliable than the DSG and Powershift versions?
PH, via email
It's a Getrag transmission, I think the 6DCT150, same as the Fiesta Powershift, but does not seem to have suffered the same clutch pack issues. Nissans are usually fitted with CVTs instead. Yes, so far we have had no reports of problems with it, but it is a lightweight low torque DCT, not fitted to engines of more than 1.5 litres.
Matters of consequence
I'm having repeated problems with my DPF clogging up in my VW Golf after the emissions software update (sometimes as often as every 500 miles - when the DPF warning message shows on the dashboard). It never happened once in two years of ownership prior to the software update being carried out. VW denies this issue is related to the fix but has stated that the car now produces more soot since the update.  My typical journeys haven't changed since the software update was carried out.  Does it not stand to reason that the two facts are related? Volkswagen has stated that "...after the update, the raw particulate emissions, i.e. the engine soot produced, may increase depending on the vehicles operating conditions, to counter this increase in particulate emissions, the DPF will collect more particles than previously..." I hope you can help,
PT, via email
Yes. Basically, reducing NOx means increasing the soot output. VW countered this by adding an additional injection cycle but, if the injectors are too worn, this doesn't work and the injectors need to be replaced, at VW's expense. If you repeatedly drive the car short distances from cold, then that is a fundamentally inappropriate use of a diesel and that will be why your DPF is getting soot-bound so quickly. But if you regularly drive the car distances and the combined passive and active regeneration of the DPF is not functioning, then the injectors are not carrying out the third cycle correctly.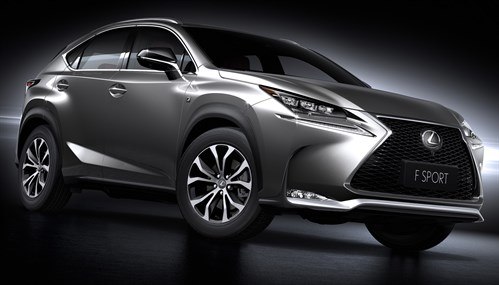 Urban worrier
I purchased my 1-year old Lexus NX in April and I have no problems with the car; only that the tyres are noisy. On the motorway, no problem; but around town noisy. The wear on the on the tyres is 7mm rear and 6mm front. The tyre pressures are all 32psi, since only my wife uses the car. I have been to the Lexus garage and they have checked it out, no problem. I went out with the after-sales man at Lexus in a new Lexus NX. Noise not as bad. The tyres are Yokohama 225/60 R18 100h, which I think is the problem. The after-sales man suggested he would replace all of the tyres for net cost +1p on a tyre to my specification. Our mileage is 6,000pa, retired age 75. Which tyre would you recommend?
ST, via email
Happily, you can now get Michelin Cross Climate SUV in 225/60 R18 104W XL. I'm happy too because last time I checked (a few weeks ago) that size was not listed for the non-standard tyres on my car, but it's the same size, so I can make the swap too. You'll enjoy a more complaint, quieter ride with better steering feel, no fuel economy or tyre life penalties as well as the cold weather benefits.
Civil writes
I have been issued with a PCN (£56/£100) by Civil Enforcement for a period covered by a ticket I purchased for a car park in Falmouth. The company has photographs of my vehicle and times of when I entered and left the car park. I bought a parking ticket, which more than covers the period I was parked. What I don't have on the ticket is my registration number because I was unaware it was needed. Parking ticket machines of this type, which I have encountered in the past, will not let you buy a ticket without first entering your registration number. Surely, at best this is immoral and at worst sharp practice?
JW, via email
They are using Automatic Numberplate Recognition that only registers that the parking fee has been paid if the driver inputs his reg. In my opinion, not making this clear is both immoral and sharp practice. But ever since Beavis v Parking Eye, Supreme Court, November 2015 they have the law on their side. They are legally entitled to impose their own contractual conditions and "reasonably" penalise transgressors. Until such a case as yours goes to The Supreme Court and a ruling is made in favour of the parker, that is the law of the land.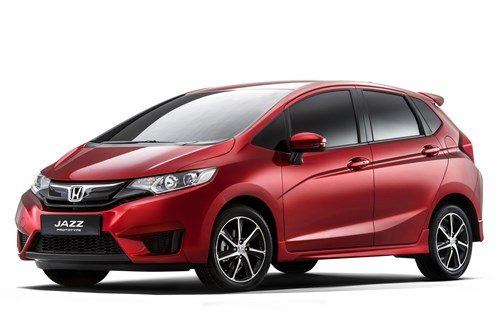 Package deal
I would be pleased if you could advise me on the following - I'm hoping to purchase a new Honda Jazz CVT-7 automatic. My local dealer has a good offer due to finish shortly. They are offering an extended warranty to 5 years at £350 and 5 years servicing at £599. I do approximately 5,000 miles a year. I'm wondering if these extras are necessary?
AC, via email
Worth going for even though Jazz are extremely reliable. Ours has done 133,000 kilometres and still runs fine. But the warranty brings peace of mind and the maintenance package ensures you get it properly maintained. Honda's maintenance package usually includes an oil and filter change every year.
Elec-trick?
What are your feelings on diesel cars? From stuff I read, modern diesel cars are cleaner than petrol cars. Do you agree? Can you see this country being able to handle electric cars capable of 300 miles and re-charging again in say a few hours?
MJ, via email
No. Diesel engines are more efficient in terms of energy produced for each unit of fuel, but naturally emit more harmful emissions of oxides of Nitrogen, soot and CO2. To prevent this, they have to be burdened with emission equipment such as EGRs, DPFs and SCR systems that are not long-term reliable and render the vehicles unsuitable for short runs from cold or use in cities. Pure electric cars are a bit of a racket because so far they rely on lithium-ion or Nickel Metal Hydride batteries (Graphite batteries are still under development) and these batteries are both expensive and have a limited life. The most sensible compromise is a petrol electric hybrid, the batteries of which so far seem to have a reasonable lifespan.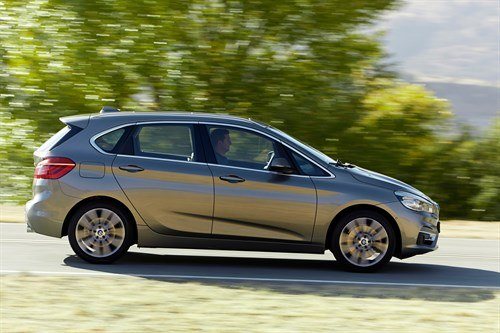 Upright citizens
My present car is a VW SV TDI 1.6 auto. This being the third VW Golf Plus we have had in the last 15 years, all without any problems. Our mileage is now under 10k per year. The last two cars have been obtained on PCPs. The present one still has 12 months to go on the contract, but we are considering changing this in the New Year, about March/April time. We require a similar size vehicle to the Golf SV/Plus with automatic gearbox and petrol. What would you recommend as an alternative, please? We would go on a PCP again as well.
DM, Erpingham, Norfolk
May I suggest a BMW 2-Series Active Tourer, all of which have proper torque converter automatic transmissions. You can even get a four-wheel drive Active Tourer 225xe plug-in hybrid, but I think there may be quite a long waiting list for that. Get in quick because now that BMW has switched MINIs to DCT dual clutch transmissions, the 2 Series Active Tourers can't be far behind.)
Catastrophic converter
Can I remove the catalytic converter of my 2001 VW Jetta 2.0i and replace with straight pipe without any real issues, except possible check engine light? The O2 sensor is behind the cat. The cat is clogged. Flex pipe after the manifold gasket is blown. I was considering just replacing from flex pipe to O2 sensor with straight/flex pipe.
HW, via email
Apparently it is legal to remove a catalytic converter or a DPF. But it would then be illegal to then drive the car on the road, with fairly severe penalties for being caught.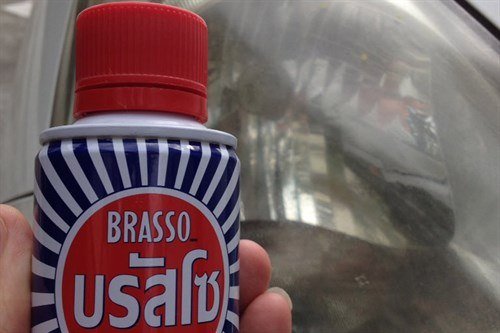 Candles in the wind
After 15 years, the headlights on my car are like candles. What can I do so I can see in dark? Also I like to keep my engine compartment clean. Will it upset the management system if I get it steamed cleaned? If so, any suggestions?
JT, Birmingham
If the polycarbonate headlight lenses have become obscured you can clean them up with Brasso or with Solvol-Autosol. But we simply will not help you increase the intensity of the light output because of the potential for dazzling oncoming drivers and/or starting an electrical fire. Not a good idea to steam-clean an ageing engine because of the potential for introducing moisture to ageing wiring. Simply best to leave it as it is.
Worn again Qashqian
Our 2015/65 Nissan Qashaqi Tekna with 1.2DIG-T petrol engine has only done 14,000 miles, yet apparently needs new front tyres. These are Continental Sport Contact 19-inch and, according to the service dept at our Nissan garage, are on the limit. Is this normal? The battery has also been replaced and it has used 3 litres of oil over this short period. Is this because it's a turbo engine?
JS Worcestershire
You should have gone for the 17-inch wheels with 215/60 R17 Continental tyres that have a life of around 30,000 miles. The 19-inch wheels with 45 profile tyres are no more than a fashionable and expensive aberration. There are reports of this engine becoming an oil burner and that needs to be watched. Best to report your worry about it in writing to the dealer so it becomes a matter of record.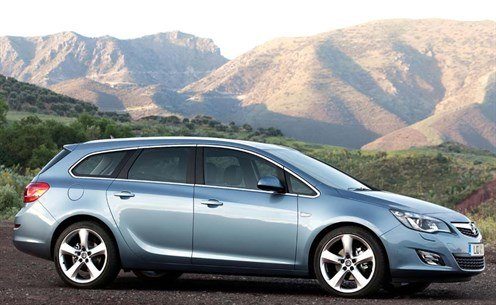 Bit of a disastra
My car is a Vauxhall Astra 2-litre Sport Tourer SRI, registered in 2012. I have done 57,000 miles and average 10,000 – 12,000 miles a year. Last month I noticed the engine was hunting and I put it into the Vauxhall dealer. I had cover through Warranty Direct and the Vauxhall dealer submitted the claims directly. The car was in for seventeen days while they tried to diagnose the problem. Initially they thought it was a software problem as the ECU said that the Diesel Particulate Filter had tried to regenerate 40 times but had failed to complete a cycle. No warning lights showing on dash. Eventually after several other attempts to determine the fault it they said the EGR valve had failed and clogged up, which I believe is a common fault. However in the end it was found that the EGR cooler was leaking, which was replaced but then I was informed that the Dual Mass Flywheel had failed and was replaced. The original clutch and servo valve were not replaced as they were OK but I didn't find that out until I picked the car up. Then it was found that due to the leak the fuel injectors had been corroded and had to be replaced. Warranty Direct covered the cost of the work apart from the fuel injectors, which I had to pay for (£1,240.66) as Warranty Direct stated that the corrosion on the injectors was consequential damage due to the cooling water leak on the EGR valve and was not covered. Do you think this is a fair claim by Warranty Direct? I've read the conditions in the documents and I couldn't find and statement that clearly stated that.
GR, via email
That seems fair to me. WD already picked up a lot of costs such as EGR and DMF that would be excluded as 'wear and tear' from other warranties.
Click Back to Honest John's Motoring Agonies 06-01-2018 Part 1
Comments
Author

Honest John
Latest