Honest John's Motoring Agony Column 30-12-2017 Part 2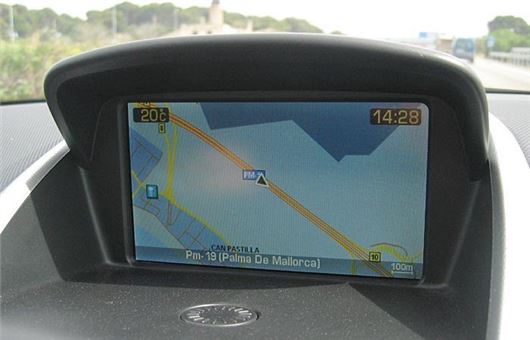 Published 29 December 2017
Click back to Honest John's Motoring Agonies 30-12-2017 Part 1  
Missed opportunity
The report and photos in last Saturday's Telegraph, with regard to Satnav direction in the driving test, is simply accidents waiting to happen. A car travelling at 30 mph or 44 feet per second means that taking just a one second look at the screen, the car will have travelled 3 typical car lengths and during a 2 second look at the screen, which is more probable, the car will have travelled 6 car lengths during which time there will be no sighting of braking lights, pedestrians and cyclists. This situation is exacerbated by the typical poor location of the Satnav, as in the Telegraph, where the driver has to look across and down with little chance of any peripheral vision being of any use as is not the case with a Satnav positioned just above the windscreen at the bottom right hand corner. I know this is not a car advice or fault problem but I also know that your opinions are highly regarded and well founded.  
DT, via email
Too late. While the changes to the test were open to consultation several years ago, the opportunity to object has long since passed and they have now been implemented. Separately, I did try to warn about the effects of Claus 56 of the Protection of Freedoms Bill that has now led to millions of drivers facing parking penalties for breaches of parking conditions on private land, but no one paid any attention, so I can only conclude that I have no significant influence at all. The public only complains after the event.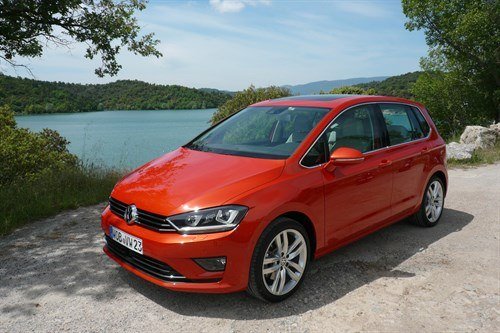 Non-Plussed
We are on our second diesel Golf Plus. As it is no longer made we would like to replace it with something similar in a petrol car. We like the height and size of the Golf Plus. What would you suggest?
NM, via email
The Golf SV replaced the Golf Plus and is actually a far better car. Go for the Golf SV 1.4TSI 150, but not a DSG DQ200 automatic:  /road-tests/volkswagen/volkswagen-golf-sv-2014-road-test/ If you want an automatic, go for a BMW 2-Series Active Tourer with 6-speed or 8-speed torque converter auto.
Searching question 
I am looking for some help in searching for a car I once owned. It was sold to a mechanic called Dave in a small town between Cockermouth and Whitehaven. The Number plate was E361 UCM. It was a MK2 Vauxhall Cavalier Club.
PD, via email
You can get limited information from the DVLA: https://www.gov.uk/get-vehicle-information-from-dvla / This tells me that the car has not been taxed since September 1998 and that it has no MoT. It might be sitting in a shed or a barn somewhere, or it may have been scrapped before the SORN rules came into play.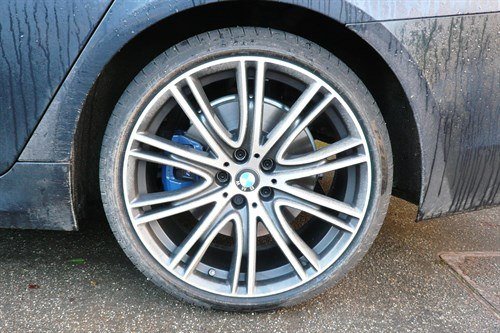 Victim profiling
I bought a 2014 BMW 6-Series at 12 months old with 6,000 miles. It had 20-inch wheels with low profile tyres (275/30 R20 on the rear). At its first MoT this week the mileage was 23k. The tyres at the back had around 3-4mm tread left and on the front 4-5mm, so I was happy with the wear, bearing in mind the mileage and size / power of the car. But three of the tyres failed the MoT due to sidewall damage: one with a large bulge that I had not noticed. I have driven normally, with the usual potholes, but nothing noticeably severe. The BMW dealer suggested I had been running on pressures that were too low but I have always followed the guide and with an in-car monitor it's easy to check on a regular basis that the tyres are running at the correct inflation. I know you are generally anti-low profile tyres. Is this one of your reasons why? Are the tyres faulty and should I complain to Dunlop? Should I be running at pressures higher than recommended - e.g. at fully laden recommended pressures due to weight of the car? Any advice gratefully received. I can't afford to replace the wheels as I have just bought the new tyres. 
TT, Welwyn Garden City
I'm amazed at the mileage you achieved on the tyres. Well done. But yes, the lower the profile, the more susceptible the tyres and the rims are to damage even from slight imperfections in the road surface and on British roads in their current state these imperfections can be far from "slight". This is the price you pay for running on 30 profile tyres. Raising the pressures will make the ride even harder but might slightly lessen the damage. Fitting a set of smaller wheels with deeper profile tyres is the real answer.
No guarantee
My friend purchased a new vehicle from a franchised dealership and, as discussed at the time of collection, returned shortly after to pay for an extended warranty. He has the evidence to support this and awaited the confirmatory paperwork. When this did not arrive, he contacted the dealer who said there was no record of this on the system and that the purchase was invalid as it would have breached the manufacturer's terms and conditions (to do with dates). He then spoke to the manufacturer, who batted his enquiry back to the dealer as clearly the dealer was at fault. The dealer refuses to budge and the reluctant best he has offered him is a refund of his money. He does not want a refund: He wants what the salesman led him to believe he was getting. The terms and conditions were not spelled out and he acted in good faith, trusting that the salesman knew what he was doing. Unfortunately, he has to put up with this dealership as the next one is too far away for practicality so he is in a difficult position at present, especially as he likes the vehicle. My view is that, despite who is actually at fault, by taking his money, the dealer has entered into a contract with my friend and is obliged to honour it even if it has to provide the warranty at greater expense. If you agree, how can my friend force them to accept their obligations? I am not sure if the Dealer Principal has yet been involved but he/she would still need to be convinced by the force of my friend's argument.
BB, via email
I agree. The dealership took his money and did not provide the warranty. He is entitled to the warranty the dealer contracted to provide him with by taking his money and, if the situation does not conform to the conditions of the warranty your friend thought he was buying, the dealer has to provide an equivalent warranty, from warrantywise or from motoreasy, if necessary. Your friend can use Small Claims to sue for this if necessary.
Crank case
We own a 2012 Land Rover Discovery 4 HSE, bought new and now with 82,000 miles. It has been serviced regularly, though not by Land Rover after the first couple of years. My wife was driving recently when the engine shuddered and stopped, leaving the car in the middle of the road. Thankfully it was early in the morning and she managed to restart the engine, though it was knocking badly, and pulled to the roadside before it stopped again. We recovered the car and our garage told us they could barely see anything as there was oil sprayed all over the bottom of the engine. They noted the car's computer advised a "misfire in cylinder 6." The local Land Rover dealer has now looked at it and advised that there was a "bad engine knock" and a bad oil leak "from the V of the engine." They have recommended a new engine, at a cost of approximately £17,000. The dealer has submitted documentation and I have explained the situation to Land Rover main office, for consideration of providing a goodwill contribution to the repair cost. Noting that the car was out of warranty and not serviced in network, Land Rover has nevertheless agreed to contribute 40% of the cost of repair. While this is obviously a positive development, I have searched online and noted a number of people complaining about similar problems with the engine suddenly cutting out without warning, with a crack to the engine block and catastrophic oil loss. In some places, they suggest this is a known failure and one website references a May 2014 service bulletin (SSM71816) affecting V6 diesel engines in the Discovery 4 from 2009 to 2012. The bulletin notes these engines may experience crankshaft failure due to something related to the "bearing shells." The symptoms quoted from the bulletin sound very similar to our experience and it suggests that the design was changed in 2012 to prevent such failure. Given that this appears to have been a known problem, it seems to me that the 40% contribution, while appreciated, is inadequate. The vehicle was purchased at great expense and has been treated well throughout our ownership. I would like Land Rover to increase its contribution. There is even some indication on line that LandRover has covered 100% of the cost in the past. I would appreciate your thoughts about the fairness of the 40% offer and whether this sort of failure should be expected and accepted. If we should expect more from Land Rover, can you help as we seem to have hit our wall in discussions with them? 
TF, via email
There are seven prior instances of this recorded here: /carbycar/land-rover/discovery-4-2009/ (Preventing manufacturers from denying common faults is the whole point of the carbycar database.) JLR can defend its case because you cannot prove that the car was correctly maintained by the independent servicing. Not only that, by having it service independently, you missed SSM71816 that would probably have prevented the issue developing. But the seven prior instances might be enough to persuade the Motor Ombudsman that you have a better case. (https://www.themotorombudsman.org) 40% of £17,000 still takes you to £10,200, which is £200 over the Small Claims limit and would mean a full County Court case that costs a fortune in legal and court fees. (https://www.gov.uk/make-court-claim-for-money). And, of course, you've had 82,000 miles out of the engine that failed.
Code read
Regarding programming a lost code into a Ford remote key, I thought you might be interested in the following passage from my Owner's Manual, which I have seen repeated (with slight variations) on several websites. "Programming a new remote control:  1. Insert the key in the ignition. 2. Cycle the key from position 0 to II and then back to 0 four times within six seconds. 3. Leave the key in position 0 and press any button on the remote control within 10 seconds. You will receive confirmation via a chime or LED that programming has been successful. (Note: Further remote controls may be programmed at this stage.) 4. Press any button on each additional remote control within 10 seconds of each other." The same manual depicts only a starter button, and no ignition lock, but Ford steadfastly refuses to provide the correct instructions. However, you may find these instructions of use to a Ford owner whose car has a remote control and an ignition lock, and who wishes to avoid the dealer charge.
TG, via email
Many thanks. I've put that into the Focus ST 2012-2015 carbycar entry (presume that's what yours is). I guess this applies to any recent Ford?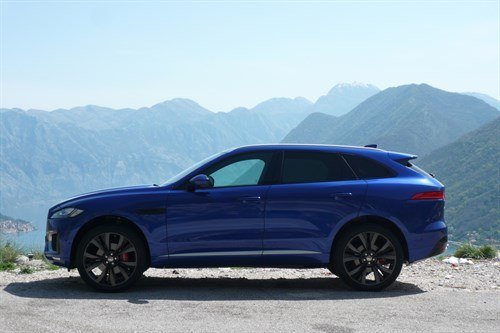 Catch 22
I bought a new Jaguar F-Pace 25t AWD at the end of June at over £46k. The first time I opened the bonnet (to check levels) it would not close as it should, requiring a hefty slam to latch it securely. I booked it into the 'retailer', from whom I bought it. I had a phone call a couple of hours later to tell me it had been fixed, by bonnet catch adjustment. I did not think to check/examine the car, assuming it was 'right'. The next time I opened the bonnet to check levels, a slam not only  showed that the bonnet was not properly closed but, because the car thought that too, I could not lock the car. I called Jaguar Assist, who carried out an adequate adjustment to secure the bonnet - and get it locked. He opined that no amount of bonnet catch adjustment would solve the evident misalignment problem. He said to book it in to a dealer in the hope that some bonnet hinge adjustment and balancing would sort things. But he did say that it seemed there would still be too much gap around the bonnet as it seemed more a matter of the car not fitting the bonnet (my words) rather than the reverse. He was right.  The (different) dealer who took it in reported that it would need 3 days in a specialist body shop to reassemble the wings to resolve the problem. I was am a touch angry that, having supported local industry by  buying my first JLR product, I had a vehicle should not have  left the factory in that state and should not have left the dealer in  that state. (The dealer can't have opened the bonnet as part of the PDI before handing it over.) The dealer aggravated things by carrying out an evidently perfunctory adjustment that resulted in my not being able to lock the car. Now it is waiting to go into the second dealer. JLR Customer Service has been involved ever since I expressed to them my distress at having to have a 'partial rebuild'. When I said I wanted to reject the car and have a refund (as I would never have confidence in the vehicle again), they said they would "support me" in that. Somehow, though, I have been talked into having the repair and, if satisfied with it, accept it, together with a 'goodwill gesture' which they are not able to describe until the repair is done. I have said that, unless the 'goodwill gesture' is a substantial one, I would reject the car, even if satisfactorily repaired. (i.e. I am happy to persist with the car if I am compensated for doing so). That is how it has been left. Obviously I can go to Law (Sale of Goods Act and all that), but could do without the further hassle. I would appreciate your general  advice, but specifically what level of compensation (Goodwill Gesture is  the terminology on which JLR insist) I should go for, if the car turns  out OK.  Thanks in advance for having a look at this and giving your advice
PT, via email
I think you have grounds to reject the car as "not of satisfactory quality" on the basis of the evidence in your letter. It has simply not been built correctly and as a result has caused you enormous inconvenience. If the dealer who supplied the car does not accept rejection you have to be prepared to go to law in the County Courts (which will cost you a fortune with no guarantee of success). But the relevant law is Clegg v Olle Andersson (trading as Nordic Marine) House of Lords 2003. (There is so far insufficient case law on the Consumer Rights Act 2015). See: /faq/consumer-rights/ Forget everything else in your email about supporting British manufacture, etc. Stick to the cold facts.
Click back to Honest John's Motoring Agonies 30-12-2017 Part 1  
Comments
Author

Honest John
Latest