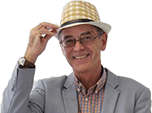 Honest John's Motoring Agony Column 02-12-2017 Part 2
Published 01 December 2017
Click back to Honest John's Motoring Agonies 02-12-2017 Part 1 
Range Rider
I bought a 49,400 mile 2010/59 Range Rover 5.0 V8 Supercharged Autobiography earlier this year, which came shod with Continental Cross Contact 255/50 R 20 tyres. They corner well but provide a rather hard ride. What tyre would you recommend when the time comes to replace them? Would you recommend a rebalance with a Hunter Road Force Balancing Machine?
DB, via email
Not much you can do about this because the 5.0 V8 supercharged is a high performance car and needs those 20-inch wheels with the 255/50 R20 tyres. Surely there is an adaptive suspension setting that can soften the ride, even though it cannot eliminate sharp shocks? Worth checking the tyre pressures. Best to run them at the minimum cold pressures allowed, bearing in mind that after 50 miles or so the heat in the tyres will increase the pressures by 2 - 3 PSI. So if you check the pressures hot, allow for that. Yes, worth getting an alignment check as a 4WD specialist. I know that LandRover favours Pirelli Scorpion STRs for road use and Scorpion ATRs for off road use. Pirelli Sotto Zeros are excellent high performance cold weather tyres good for up to 130mph. But, once you get into 20-inch wheels, it all gets a bit specialised and you can't buy ideal tyres such as Michelin Cross Climate all weather because they don't make them that size.
Discriminating against the disabled
I received a parking fine from Parking Eye on our doctor's carpark. We have always parked on it when we have a doctor's appointment, but for some reason they have reduced parking time for blue badge holders in disabled bays to 20 minutes, which is not long enough. We were at our surgery for 40 minutes. You never get into the doctors on time, but I am positive the signage was not there stating 20 minutes when we were at the doctors. I wrote them a letter explaining that to them, but they say we have to still pay it. My partner is disabled and that is a lot of money for us on benefits as he can't work. Do I need to write them another letter saying I'm not paying it?
TR, via email
Unfortunately, Parking Eye has the law in its favour after a ruling by the Supreme Court in Beavis v Parking Eye in November 2015. Parking enforcement companies are interpreting this ruling widely and using it to exploit the public, but until further rulings are made in the Supreme Court that favour the public on the facts of their cases (such as reg keying errors, returning to the same carpark the same day, breaking down in a motorway service area, unreasonably short free parking times), the parking enforcers have a licence to purloin your money. However, this strikes me as a clear act of discrimination against the disabled that should be reported to Citizen's Advice and to https://www.equalityhumanrights.com/en/advice-and-guidance/disability-discrimination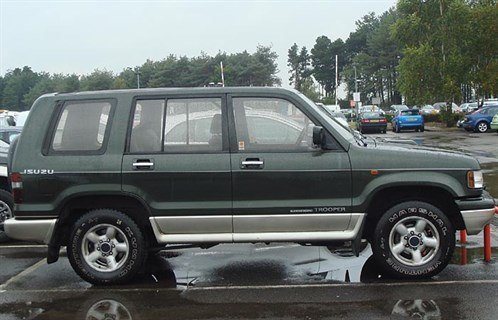 Horn of a dilemma 
I presently have an ancient 1993 Isuzu Bighorn import and a 2008 Jaguar XF. I want to have just one vehicle in the near future, but, living in a fairly rural location, feel the need for a 4x4. The F-Pace is still too expensive second-hand. Would you recommend the Cayenne at about 3-5 years old as being good value? Or what else would you suggest? I do about 7,000 miles a year
GC, Hazelbury Bryan, Dorset
Presumably you mean a Cayenne S V8 petrol? These are quite expensive to run, and extremely expensive to run if anything goes wrong (quality isn't brilliant). A Range Rover or Range Rover Sport with a V8 petrol engine could work out equally expensive. Most of the alternatives are diesel. But one possibility is a Lexus RX450h. The Cayenne was updated in 2005 with a V6 biturbo petrol instead of the V8 and a hybrid, but that is probably over-budget: /road-tests/porsche/porsche-cayenne-e-hybrid-2015-road-test/
Sliproady customer
The Highway Code and Government websites all state traffic on the motorway has priority. Joining traffic from a sliproad must give way. You must speed match and join safely, not force traffic over. 
MB, via email
What's your point? Obviously joining traffic must "speed match" and join safely not "force traffic over". But traffic can't "give way" by stopping on a slip-road otherwise vehicles behind that are '"speed matching" could plough into the back of it. So a driver already on the motorway who does not slow down slightly or pull over if he reasonably can is not driving with "due consideration for other road users" and is at least equally guilty of an offence. All drivers on motorways and dual carriageways should look out for traffic wanting to join and help that traffic as much as they "reasonably" can. That is common courtesy that saves lives.
Resting in peace
My son parked up in Motorway services for a rest last week. He had been kayaking in South Wales and was towing a large trailer back with canoes late at night. He was very tired and at 11.00pm pulled into the services to rest. Unfortunately, he woke up after 2½ hours, overstaying the parking time by half an hour. It was very obviously unsafe for him to be driving and he did the sensible thing in pulling in to rest. Should the rules be enforceable on this type of occasion? Do you have any opinion on this?
DH, Newton Abbot
Yes, I have a strong opinion. A Motorway Services area is a rest area. Digital signs on motorways warn motorists "Tiredness can kill. Take a break." But the operation of motorway service areas is an unholy mess and the leaseholders employ parking enforcement operators to enforce a 2-hour maximum stay whether this is adequately noticed or not ('adequate notice' above at Warwick Services). As things stand, under Beavis v Parking Eye, Supreme Court, November 2015, parking enforcers have the legal right to issue "reasonable" penalties for non-compliance with their terms and conditions. It's the terms and conditions that are at fault here. Service area operators should be compelled to at least offer paid-for parking beyond the two-hour limit with large notices and easy methods of payment. Ideally, parking should be free for at least 3 hours, and for at least 24 hours in the case of breakdowns. It can't be more than 3 hours generally or that would be abused by people meeting for a football match, for example, and decamping from 2 or 3 cars into one then leaving the other cars parked free of charge for extended periods.
Not guaranteed
Could you please tell me if it is essential to return to the Ford Main Dealer for the yearly servicing of a new car and if the warranty is affected.
PB, via email
If you want to be sure the warranty will not be affected, yes. In theory, by EU Directive on 'Block Exemption', you can have it serviced anywhere, but Ford will not entertain any warranty claims unless you can prove by very detailed invoices that the car was serviced precisely to Ford standards using Ford specified components and fluids. Also, if you don't get it serviced by Ford, you could miss a crucial 'in service' update that can only be carried out by Ford dealers.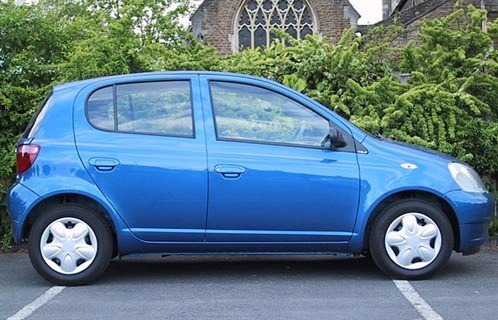 Unused car
I am 77 and in 2005 I bought a new diesel Yaris as our only car. For family reasons this has only done 10,600 miles and has a full Toyota service and MoT record. This winter I would like to get a hybrid Yaris, but don't know how to best get there: Private sale? Trade scrap? Keep until it's a classic? Other? What would you do, please? I always thought that you, and Jeff Howell (gone) alone justified my Telegraph subscription. The rest of the paper was bunce.
ES, via email
Depends what the Toyota dealer will offer in scrappage. It's highly unlikely that the car will be scrapped because this is a desirable model and it's probably the only one in the country with 10,600 miles. As a private sale you might be able to get £2,500 for it via Autotrader. Then you are in a position to negotiate a discount on the new hybrid.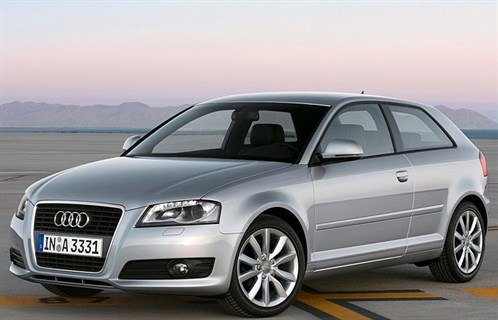 NOx NOx knocking…
I own an Audi A3 TDI, which I bought new in September 2010. It has 40,000 miles. Last week, one of the injectors failed and Audi paid for the repair as a gesture of goodwill. Since the car had its NOx emissions update it has sounded like a tractor when starting from cold. On the morning of the injector fail it sounded like a fleet of tractors. I had intended to keep this car for several more years but wonder if I should change it now?

TG, via email
I would get it re-checked by the Audi dealer because VAG has committed itself to fixing any issues that are consequential of the NOx emissions fix, which makes the injectors work 50% harder by introducing a third cycle or more completely burn the fuel.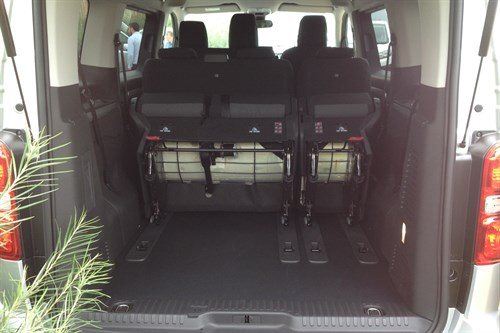 Van mail
We have a 2009 Chrysler Voyager, 8 years old with just over 81,000 on the clock. It is getting expensive and difficult to repair, and is possibly struggling as it gets driven by a number of different people and it also doing quite a few very short journeys. Can you suggest a suitable replacement? It needs to be a respectable 7/8 seater, but the seats need to be able to go flat into the floor, easily, as we change the set-up regularly to use it to transport goods. Our previous minibus was a Citroen and the seats had to be actually taken out of the vehicle and were a nightmare.
JR, Boroughbridge
Unfortunately when you need 8 seats you start losing the capability of folding the seats into the floor or to make a raised load platform. In the Citroen Space Tourer just the back ones double fold and if you want more room you have to take them out: /road-tests/citroen/citroen-space-tourer-business-2016-road-test / They don't do much in the Ssangyong Turismo either: /road-tests/ssangyong/ssangyong-turismo-22-elx-2016-road-test / Go down to 7 seats and they all fold to create a raised floor in the Ford Grand Tourneo Connect: /road-tests/ford/ford-tourneo-connect-2014-road-test / Similar in a Sharan and Alhambra: /road-tests/seat/seat-alhambra-ii-2010-road-test /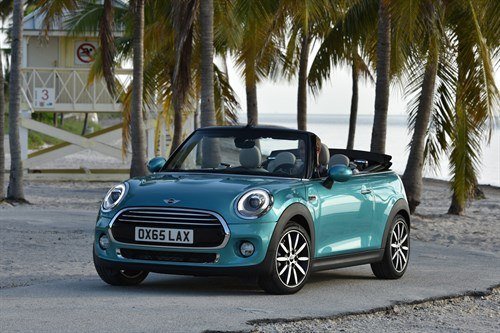 At braking point
I have encountered problems dealing with a MINI dealership and, although I have complained to both the CEO at BMW and Customer Service at MINI HQ, no-one seems interested. Both of have informed me that they are unable to get involved and it is the dealership that I need to contact. The branch manager at the dealership does not return my calls or emails and when I phone, he is unavailable. I bought a MINI Cooper Convertible, pre-registered, in June 2016 and paid £22,500 cash. In November last year whilst parked on a slight incline with the handbrake on the car rolled backwards onto a busy main road outside a school at peak time. A member of the public came and knocked on the door where I was visiting to inform me. I  took the car into the local MINI dealership who kept it for a day to look at it. I was told there was nothing wrong with the car. On 16th September this year, the car again rolled back on its own accord when I was parked on a slight incline outside of a shop. I telephoned MINI and booked the car into the dealership to be checked. On the 20th September, I went out on a test drive with a MINI Technician who kept telling me that there was nothing wrong with the car and that it was because I wasn't applying the handbrake correctly. The dealership then said that they would take the car in and have a look at it. The car was there for three days, as they found that it did have faulty brakes that required replacement. I collected the car on the evening of 22nd September and drove it home. On 24th September, I took the car out on a short drive. I had to abandon the car and have it recovered by MINI, as plumes of smoke were coming out of the rear driver's side. The car was then in the dealership for another two days, as the brakes had once again failed. The brakes were replaced for the second time in less than a week. I then took the car home, but took it back into the dealership a few days later due to not feeling "right". The car felt like it was dragging. MINI had it for another day and when I got it back, it felt far looser and better. The car has since been back four times in one month as the handbrake alarm keeps coming on when being released. MINI informed me that it was doing this, but that was OK. On Friday last week, I went to fill the car up with petrol. On returning to the car after paying for the petrol, the alarm came on to tell me that there was a problem with the roof. I could not open or close the roof, or switch the alarm off. The fault cleared once I locked the car and reopened it. I have complained to MINI HQ and the CEO of BMW. Both have said that these things can happen and that is what warranties are for. I do not find this acceptable that a car that had done less than 11,000 miles has had to have the brakes replaced twice and four trips to the garage in a month. MINI has also stated that they have no record of the car going into the garage last year for the handbrake to be looked at. I have asked MINI to take the car from me and provide me with a refund. They have told me that they can't do this. They offered me a goodwill gesture of £250 a month ago, as I was without my car for six days (the fourth visit I waited on site for them to check). To date, I have not received payment, even though I have been pursuing this on a  regular basis. Is it acceptable that when you buy a new car and encounter all these issues you have no comeback?
KH, via email
Firstly, you are outside the statutory 30 day automatic rejection period offered by the Consumer Rights Act 2015. You are also outside the legally accepted period of 6 months during which you can reject a car to the "supplier" (the dealer, not the manufacturer) for an inherent fault that pre-existed your purchase and which has not been fixed (you don't have to prove the fault pre-existed your purchase). After 6 months to reject the car you would have to prove in the full County Court (not Small Claims) that the car was and is fundamentally faulty and has been since the day you bought it. This will cost you a fortune in legal and court fees and there is no guarantee of a ruling in your favour. Law here: /faq/consumer-rights/  You do seem to have a genuine case about the brakes. But your complaint about the alarm is simply trivial and would get in the way of your case about the brakes.
Click back to Honest John's Motoring Agonies 02-12-2017 Part 1 
Comments
Author

Honest John
Latest