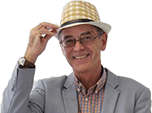 Honest John's Motoring Agony Column 18-11-2017 Part 1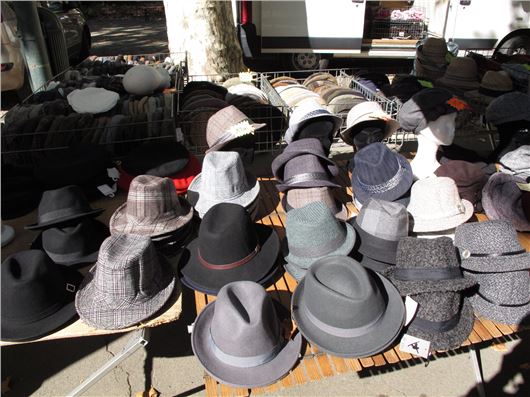 Published 15 November 2017
Today's automotive angst involves a Kia question, quick ones, scraping by, drivestrain, electric shocks, reduced circumstance, chain reactions and a veritable carnucopia of infernal combustion.
As usual, emails to Honest John should be addressed to: letters@honestjohn.co.uk  Please try to keep them as short as possible.
Reaching for the sky
My original question was more than 3 years ago. At the time I couldn't afford Mazda 3 Skyactiv D 150 SE-L Nav, but was very interested in it. Since then I have had a KIA Rio 1.4CRDI which was very good but a bit small. I am now driving a 2015 KIA cee'd 1.6 CRDI. Very nice. In fact I am very impressed with KIA. Now the big question: I am looking to upgrade early next year, but what to? Honda Civic, Mazda 3 or stick with KIA. I also believe an Astra is a good bet. I would like it fully loaded, economical, fun to drive and cheap tax. I will be buying nearly new, cash, no finance. I look forward to your reply.
JS, via email
There will be a new KIA cee'd by 2018 and that has to be your best bet because it's the only one the manufacturers have enough confidence in to give it a 7-year warranty. Top of the latest JD Power customer satisfaction survey. Low number of problems reported to us. And now KIA is starting to make cars that handle as well as Fords and VWs. The 'low tax' issue only applies to cars first registered before April 2017. Since then tax has been a uniform £130-£140 a year, with a £310 annual hike for cars over £40,000.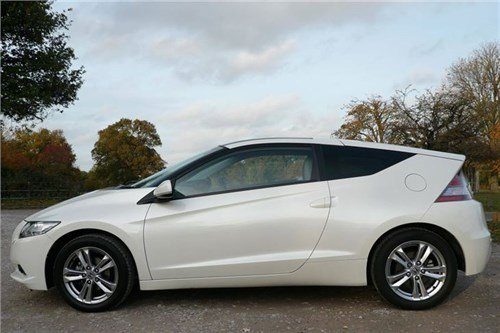 Fast lady
My wife is a keen driver. Most of her trips involve a 20-mile commute to work on country roads. She has had three Scirocco diesels from new. She admires their roadholding, economy and performance, as well as having a boot big enough to swallow the weekly shopping. Time to change again, but VW seems to have no plans to update the car and it is probably time to switch to petrol or a hybrid. What, if any, other cars would suit her particular needs?
GD, via email
Used, there is the Honda CR-Z, which is a similar type of car to a Scirocco, but a hybrid: /road-tests/honda/honda-cr-z-2010-road-test / New, there's the Toyota C-HR, which is a slightly bigger Juke-like car with turbo petrol 1.2 or 1.8 hybrid synergy drive and outstanding steering and handling: /road-tests/toyota/toyota-c-hr-2016-road-test / On the other hand, there's always the Toyota GT-86: /road-tests/toyota/toyota-gt86-2012-road-test / and Subaru BRZ: /road-tests/subaru/subaru-brz-2017-road-test /
One-track mind
My 2003 VW Passat recently sustained damage to the exhaust section that houses the catalytic converter. This was caused by an eruption of the centre of a single-track road that I have been using regularly for many years. My local garage man says repair is possible and time-consuming but cheaper than the alternative of a new cat. Is the cat indeed integral with and inseparable from the front pipe? (This is a 1.9TDI model.) Secondly, to which local authority department might one apply for compensation? I have tried a search engine, but it only leads to ambulance chasers.
PH, via email
I don't think any council can be held liable for damage sustained on single-track roads, which, by their nature, are likely to be rough going. Cat converters are usually integral to the exhaust manifold these days, though on an older car (such as an 03) they could be further down the system. If the ceramic matrix is smashed, it needs replacing. Whether an aftermarket cat can be welded or brazed into the system and will work well is something I can't predict.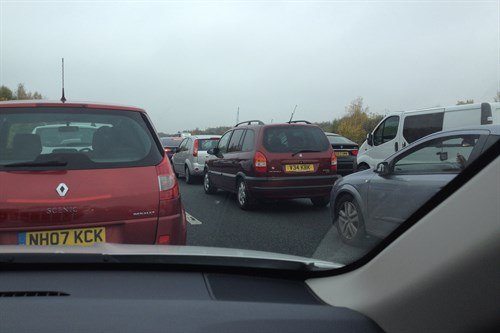 Grinding traffic
In May 2016 I bought a new Ford Focus 1.0 litre Ecoboost, with manual gearbox. It has now recorded 12,000 miles and has been a good car, but 6 months ago, whilst driving in nose-to-tail traffic, it produced, on two occasions, a horrible grinding noise from the front of the car. Since then, this has happened on seven occasions, always in heavy traffic, apart from once when it occurred whilst I was reversing to park at home. My local Ford dealer checked the brakes but they were clear. Armed with your advice to a correspondent not to buy a Focus Ecoboost due to clutch problems, I went back to my dealer but the chap on the service desk said he was not aware of any clutch problems on these cars and when I suggested that they checked the clutch, I was told that if there was nothing wrong, I would have to pay. I left matters at that, but last week, again in heavy traffic, the grinding noise returned. Could this be down to a problem with the clutch, or could there be some other fault?
JH, Oswestry
When I had an opportunity to informally ask Ford about the problem their spokesman admitted it affected 3% of all Focus models and that Ford was "contributing" to replacement clutches, DMFs and slave cylinders when the cars had been correctly serviced by Ford dealers.
Silent witness
An interesting incident: I heard a scream, followed by a lot of ill-humoured shouting. I turned around. It appears  (I did not see the incident; I saw only the aftermath and the ensuing altercation after I turned around). A pedestrian had been struck (perhaps neither dangerously nor injuriously) by a motor-car as the driver departed from a parking bay in the vast supermarket car park. The motor-car was an EV. My interpretation of the incident is that the pedestrian (a woman) was (legitimately) walking past the parked car when the driver moved off. I surmise, being an EV, perhaps there was no noise, and, perhaps the woman had not appreciated the car was about to move? (How could she?) She was hopping mad (gave the driver a hell of an ear-bashing). The driver appeared to believe she was at fault. I confess: I have, on occasion, been somewhat startled by an EV in similar situations. (Have you ever been to Zermatt?  Zermatt town is (to all intents and purposes) a motor-vehicle free zone: no internal combustion/compression combustion engined vehicles. All commercial vehicles: taxis, buses and the like are EVs.  One needs eyes in the back of one's head: a nightmare for pedestrians unaccustomed to the town and the EVs.)

PDG, via email
There was talk of a universal sound effect for EVs to warn pedestrians of their approach, but the manufacturers could not agree, so they remained silent. Unlike commercial vehicles (whether EV or not) that have to peep while reversing.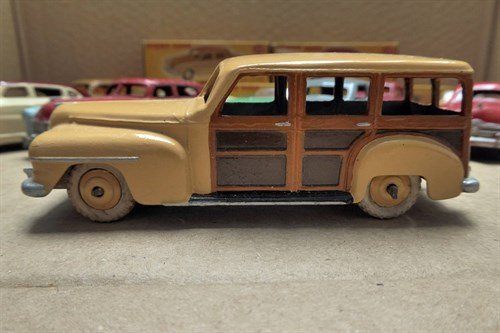 Downsizing the estate
I have up to £30,000 for a new vehicle, but I don't want a big estate like a Volvo V70 again, or even a V60. More a Focus or Astra sized vehicle.
PS, via email
Possibly a Toyota Auris Touring Sport hybrid. Keeps things clean. I'm not aware of any other hybrid and no electric station wagons in that price bracket. The KIA Optima PHEV and VW Passat GTE are dearer, but also bigger and you don't want something the same size as your V70. There has suddenly been a rash of small SUVs to rival the Nissan Juke, Renault Captur and Peugeot 2008: KIA Stonic, Hyundai Kona, Citroen C3 Aircross, SEAT Arona and VW T-Roc, all dog friendly and available with small, efficient turbo petrol engines. Turbos are good because they help engines heat up faster in cold weather.
Anger chains 
My 2011 Skoda Octavia 1.4TSI has done 32k and is due for its annual service in January. It has a chain driven cam from new. Almost certainly, it has one of VAG's poor quality chains. I hope to keep the car indefinitely. When should I arrange for the chain to be renewed? Is there any way of ensuring the new chain is of good quality and defect-free? Will it be wise to renew tensioner at the same time?

DD, via email 
The bad chains has scratches and burrs on some of the links from the links having been stamped out on over-age stamping tools due to VAG cutting costs. It's completely unpredictable whether your engine has a good chain or a bad one, but if you want to replace it as a precaution you need to replace the tensioner too. Most owners take a chance because this affects less than 10% of all engines; maybe even less than 5%.
Side issue
I was very interested to read the letter about worn seat bolsters. I bought a 6-month old 4,000 miles SEAT Leon Cupra ex-management car in 2015. It was well specced and included bucket seats, which I think are £1,200 extra. I have a dispute with my local SEAT Dealer as the piping round the seat has split where your body touches the seat on entry. It still has 6 months warranty remaining, but they say it is the way I get in and out of the car. I am just over 11 stones, so I don't think that is the cause, but at the end of the day my opinion is that they designed the seat and clearly the quality of the design/fabric is not fit for purpose. The car has done under 20,000 miles and used mainly on long trips, so not much getting in and out. What's your opinion? In every other respect I love the car.
RW, via email
As printed. It's been a problem since the 1980s. Both of my Mk II GTIs had side bolsters that collapsed. The price of keeping you in the seat while you are racing the car around a track, which, of course, you won't be doing. Citroen has solved this with the 'Comfort Seats' in it forthcoming updated Cactus model. These use two different types of foam: a thick dense base with thin squares of lighter foam on top that spread your weight evenly, hold you in place securely without any need for bolsters and are extremely comfortable.
Bad vibes
I recently took delivery of a 2017 Acura TSX sedan with V6 engine, automatic transmission, 17-inch alloys and the usual toys. The car shimmies, starting around 110kmh, and continues through 130kmh.  The dealer has replaced the tyres several times, but the shimmy persists. The dealer and Acura Canada tell me this is a problem on some, but not all, cars of this model. Acura Canada has now offered to install a full set of Michelin tyres, but want me to sign a release before they do this. The Internet confirms that this is an ongoing problem. Have you or your readers experienced this? Possibly a warped brake disc? An improperly balanced drive shaft? As the car is virtually new (20,000km), worn front-end components cannot be a factor. Any assistance would be greatly appreciated as the car is a delight apart from this annoying problem. 
BH, Canada
Sorry, we are a UK website and we don't get Acuras here, or even Acuras with Honda badges. The Legend was dropped from the UK range years ago and the Accord comparatively recently. (The new UK built Civic hatchback is almost Accord size.) If they are offering you Michelin Cross Climates tyres, then these might be the answer. They are softer compound, more compliant, so improve ride, steering feel and reduce road noise in addition to working well in mud, snow and generally cold, wet conditions.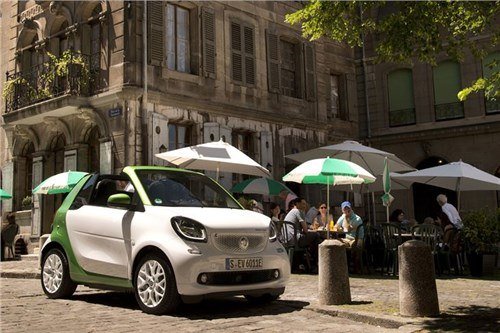 Sneak pre-view
The incident I described in my previous email involved an EV moving forwards, not reversing. I alluded to EVs in Zermatt  (where they have been in use for decades). They are really tricky: dangerous, too. The situation in Zermatt is exacerbated by the very, very narrow streets and the taxi drivers who slide their electric vehicles too close past pedestrians.
PDG, via email
We tested the Smart ForTwo EV in and around Geneva that has a ridiculously confusing and frustrating traffic system. It was brilliant because of the instant acceleration. No messing about with stop/start or clutches or anything like that and, of course, you drive an EV two footed so your left foot is always over the brake enabling you to stop instantly should the need arise: /road-tests/smart/smart-fortwo-electric-drive-cabrio-2017-road-test/ (Most low speed automatic non-"accidents" arise from automatic drivers failing to left-foot brake and furthermore stamping their right foot on the accelerator when they think they are braking.)
Many tanks
My grandfather owns a 1995N Volvo 960, 2.5, 24-valve estate and needs a new petrol tank low-pressure sender pump. Any ideas where he might obtain one?

PK, via email
http://www.lakes4volvo.co.uk/ (On the A1 Northbound at Wyboston, Beds.)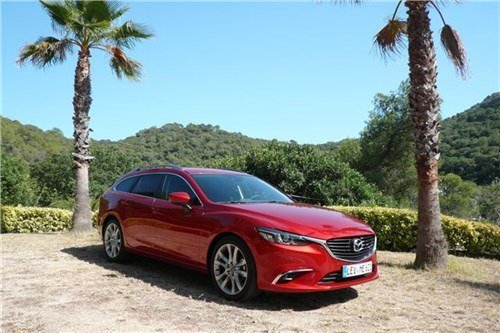 Revolvo?
For the last 6 years I've been delighted with my Volvo S80 D5 SE with cream leather interior and winter pack, etc., but it will be 11 years old in January and I think it is time to change. I would like to spend £14,000 to £16,000; possibly up to £18,000 for the right car (including p/x). Probably not more than 4 years old. Top spec S80s are as rare as hen's teeth, so I'm thinking of widening the search to BMW 520D, Jaguar XE/XF or Mercedes C Class. What would you recommend? What should I look out for/worry about? I'm mainly interested in comfortable, quiet motoring with a good size boot for holidays. I only do 5,000 miles a year now I'm retired, so fuel consumption isn't a big issue, but out of respect for city dwellers and the planet, the lower the emissions the better. A car that allows switching dipped beams over for my Spanish holidays would save the bother of sticking 'beam benders' on in the rain whilst queuing for the ferry.
GP, via email
I would go for a Mazda 6 2.0 Skyactiv G (petrol) SE-L Nav 6-speed auto. For 5k miles a year you need petrol and don't need all the problems of EGRs, DPFs and Adlue heaters in a diesel, and the Mazda 6 has one of the best 6-speed torque converter automatic transmissions you can get. Far better than anything German. Anything with LED and or Xenon headlight systems that dip down rather than to the side solves the beam bending problem.
Wind-scream
To my horror, the windscreen replacement carried out on my husband's car counted as a claim on my insurance as he is a named driver on my documents. I feel that unless you deliberately smash a windscreen in a fit of anger it shouldn't count but it appears I am wrong even if it my isn't affected.
MB. via email
It's a claim, by someone on your policy, but to penalise you for it is particularly mean-minded of your insurer and a good reason to look around next time the policy comes up for renewal. I don't accept that this increases the 'underwriting risk' and if they claim that it does I'd like to see the actual statistics.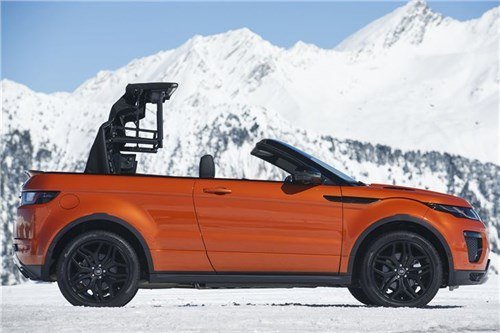 Evoques wagons
I currently run a FIAT Panda as a daily drive and also have a low mileage 2007 Mercedes SL350, which l only use in the summer months and 2 drives to Italy for our holidays. Having just retired, l do not want to run two cars and am looking at a Range Rover Evoque as a daily driver locally and for holidays. There seem to be several models with differing road tax and MPG, all being diesel and most being automatic. My Panda is manual and the SL automatic. Which model and gearbox would be suited to local driving with several trips to Italy each year? Load carrying is also a consideration especially trips to Italy as the SL has limited space. 
AH, via email
Unless you will be driving 20,000 miles a year or more don't get a diesel. Go for one of the new Ingenium 2.0 petrol engines that come in various power outputs from 240HP up, with the 9-speed ZF automatic transmission. You can, if you wish, actually get a convertible Evoque: /road-tests/land-rover/range-rover-evoque-convertible-2016-road-test / But then you sacrifice the load space you covet.
Hyper hybrid 
I am ordering a new company car in a couple of months and would like to switch from previous diesel cars to a plug-in hybrid. My short list is down to a VW Golf GTE or a BMW 330e sport. Which one would you go for?

GA, Birmingham
The 330e. We had a very favourable report from an Irish reader where it's been available for 18 months and qualifies for a €7,500 energy grant. But it's likely to mean a much higher BIK bill and it's all too easy to specify it over £40k at which point it becomes liable for £440 annual VED. There's also a MINI Countryman PHEV, but I think you're probably better off sticking to the Golf GTE or the 330e.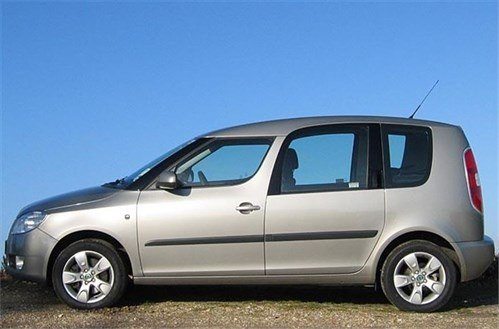 Live wire
I have had my super little Skoda Roomster for four years but would love to know how to resolve one problem. If I leave my satnav plugged into the power source, when I turn off the engine, then the battery is completely drained, within hours. It is infuriating that the power stays on. I'd also like a camera in the car but the chances of always remembering to unplug it puts me off. My husband can't understand why I just can't remember. His car automatically stops the power from the source when the engine is turned off. Why doesn't mine? I'd love to know if this is common with Skoda.
MB, via email
The reason why is that the accessory socket is wired directly to the battery. This works both ways, because you can trickle charge the battery via the accessory socket using a solar charger if you leave the car standing for a long time. It is not a fault. It is simply the way the accessory socket is wired. (I have a car where one accessory socket stays live and the other shuts off when the ignition is shut off, so I have to be careful not to leave anything plugged in to the live socket.)
Must be Yoking
I have just taken delivery of a brand new 2017 E43 AMG saloon in the UK. My questions are about the road/tyre noise and ride comfort. There is a lot of road/tyre noise. The car has standard 19-inch alloys and Yokohama Advan Sport tyres. Are there any ways to reduce the road noise? Also the ride seems more harsh/choppy than the test drive I previously had in the demonstration car. I have set the dynamics to all Comfort setting. What is Individual ('I') setting? Can I use this to improve the ride comfort?
WL, via email
It's a high performance four-wheel drive car on wide, low profile and soft compound tyres. So yes, it will be noisy. You might be able to improve it slightly by reducing the cold tyre pressures to their lowest setting. Best to do this when the tyres are cold first thing in the morning because any heat in them from driving the car will raise the pressures by as much as 2 - 3 PSI. You won't be able to get a softer setting in 'Individual'. What that does is allow you to programme the components of the various settings to your individual preferences, for example 'Sport' steering with 'Comfort' suspension.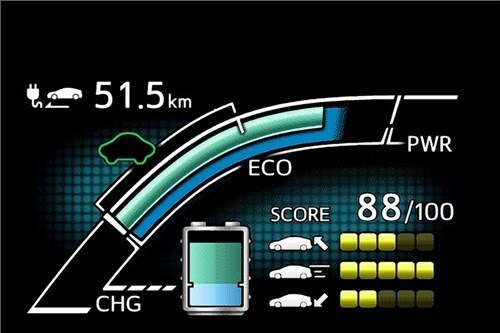 Sunny side up
I have been looking to replace my car and found that there are very few small hybrid cars. I would like to go as 'green' as possible, so have looked at electric, but for me they still don't go far enough yet. Nevertheless, an electric car appeals to me as I have solar panels on my house and so could charge the car using my free electricity. Has any manufacturer considered putting solar panels on cars so you could "charge up as you go"? I have seen them on lots of boats and surely this is the way to go?
SOB, via email
Yes, Toyota offers a solar panel roof as a £1,500 option on the latest Prius plug-in. The trouble is that the annual amount of sunlight in London only gives a solar panel generated annual range of about 410 miles. Much better in Rome, where it's about 720 miles.
Speculative
I have seen an Audi A4 avant for sale at a local garage with an excellent reputation. It's a 2011/61 manual 2.0TDi Quattro 168HP Technik with 'amazing' spec. It's done 57,000 miles, one owner, serviced by main dealer every 10,000, with a new cambelt at 48k last year. It was taken as p/x by our local BMW dealer and this garage bought it from them to retail. It's priced at £11,500 with their own comprehensive 3-month warranty. We do about 8-10,000 mile pa some motorway, some abroad. I would be most grateful for your opinion
RB, via email
Has it had the NOx Emissions Fix? If so, who did it, and is it running properly? Your problem buying used is that if it was done for a previous owner and the car is not running properly you could be in for a nightmare because, though VAG promises to fix cars post-fix that do not run properly, they only make this promise to the owner of the car who had the fix.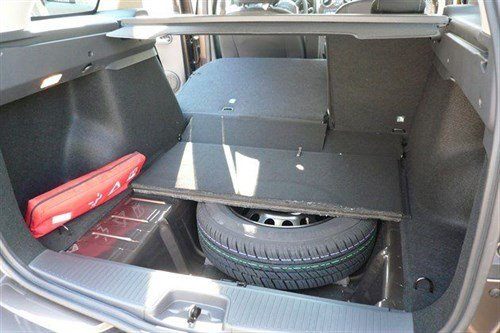 Tipper needed
Our elderly Volvo V70 has seen better days and we are now looking for a replacement. We'd like a smaller estate, manual and petrol as our mileage is low, mainly short journeys. This will be our second car, more of a workhouse, for trips to the tip, etc. rather than motorway journeys. We had thought originally of a Skoda Fabia estate but petrol versions seem difficult to source. Our budget is up to £7,000.
Any advice/ suggestions would be gratefully appreciated.
MD, via email
For £7,295 you can get a new Dacia Logan MCV 1.0SCe Access. 2nd hand there's also a SEAT Ibiza ST, which is a nicer car altogether than the old peculiar shape Fabia. Others include previous generation Clio Sport Tourers and Ford Fusions, but they are going back a bit.
Click to Honest John's Motoring Agony Column 18-11-2017 Part 2
Comments
Author

Honest John
Latest