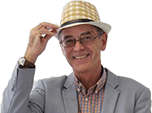 Honest John's Motoring Agony Column 28-10-2017 Part 2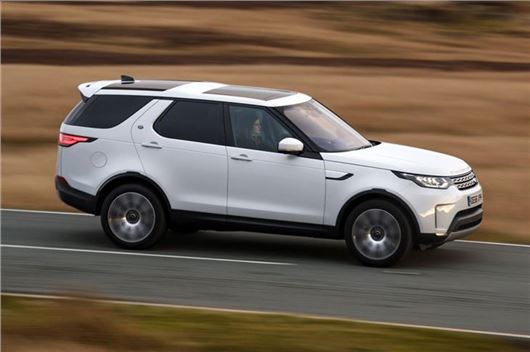 Published 27 October 2017
Click back Honest John's Motoring Agonies 28-10-2017 Part 1
Performing with dogs and children
I'm after some advice on buying a new car. Having just welcomed our daughter into our family and already having a dog I'm looking to buy a new large SUV, Audi Q7 or Land Rover Discovery size, to cope with the plethora of baby and dog paraphernalia we now need to carry. However given the recent changes in taxation, cost and advice about diesels I'm unsure what engine to go for. Do you advise I stick with the standard logic of a plucky diesel for this size of car even with the risk of higher running costs and lower residuals? Or do I sacrifice fuel economy and co2 emissions to go for a petrol. Or as some are now offering do I stretch for a hybrid?

JW, via email
The only reason for a Q7 or a Discovery 5 is to get 7 seats. Smaller SUVs are increasingly being offered with petrol and petrol hybrid engines. Skoda Kodiak 2.0TSI 180, for example. Land Rover Discovery Sport Ingenium petrol 240 and 290HP (though some doubts about Discovery Sport quality). If you fancy a hybrid, the BMW X5 40e plug-in, or the Lexus RX450h non plug-in.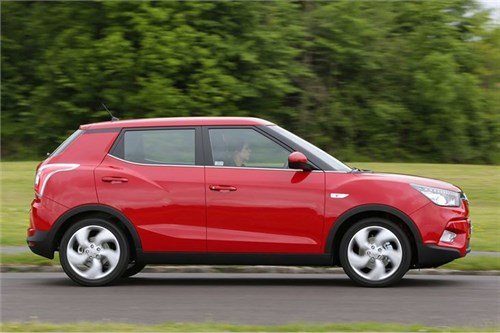 Same old Song
I'm mid 70s, so looking for a car with a high seating position: I would rather step 'up' into the car than down. My choice is restricted by a 2 metre wide garage door. Other requirements are petrol, auto, satnav, and a generally high specification. What are the suitable vehicles, please?
VM, via email
Peugeot 2008 1.2 Puretech 110 EAT6, but you'll have to fold the door mirrors: /road-tests/peugeot/peugeot-2008-puretech-110-eat6-2016-road-test/?section=dimensions/ Maybe a Suzuki Vitara S 1.4T Boosterjet 4x4 auto: /road-tests/suzuki/suzuki-vitara-s-boosterjet-2015-road-test/?section=dimensions/ Or a Ssangyong Tivoli 1.6 petrol auto: /road-tests/ssangyong/ssangyong-tivoli-16-petrol-2015-road-test/?section=dimensions/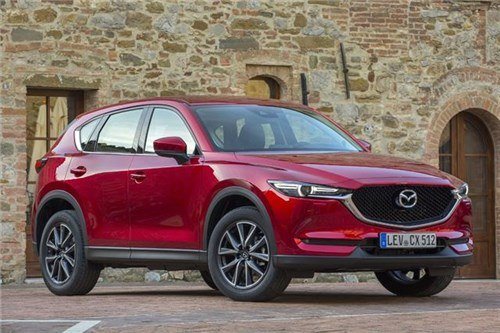 Maz hysteria
I have been driving a Mazda 6 hatchback for 11 years, average 10,000 miles per year (including 2 trips of 1,200 miles per year). It drives really well, but is not very comfortable. I really need to replace it now, and at 75 years old I need comfort. So I am looking for a replacement with a petrol engine, around 2.0 litres, manual gearbox, 5-door hatchback, or maybe smallish SUV. Adjustable comfortable front seats (preferably electric) both driver and front passenger, full climate control, power operated hatch/rear door, heated front and rear windscreen. Either new, or about 1-year old max 10,000 miles.  Maximum spend £30,000 and would prefer less.
AR, via email
Nice, smooth, reliable, non-turbo engine. But to get fully adjustable seats in a Mazda CX-5 you have to go to the Sport rather than the SEL, and that brings with it 19-inch wheels that you may not want in place of the standard 17s. Honda CR-Vs remain very comfortable, but the only petrol engine is the 150PS 2.0iVTEC that's a bit flat. Maybe a Skoda Kodiaq with the 180PS 2.0TSI. Alternatively a Peugeot 3008 with the 1.2 Puretech 130 engine that can be specced up very luxuriously and goes as well as a 2.0 litre car.
Per-turboed
Please will you guide me about my position re the recent breakdown and large bill associated with my 2014 Land Rover Freelander.  My car broke down and I was informed by the JLR technician who attended the vehicle (I called out the AA and he was sent) that there was a problem with the turbo. It was late on a Friday afternoon and this technician was on his last call. Although the car warning message advised not to drive it, I was reassured by the technician that it would be ok to take it the 7 miles to the garage my husband uses. I asked about towing but the technician was not keen on this suggestion as it would take too long. I was guided by him and duly drove carefully to the garage. After a huge rigmarole I managed to get 2 garages to look at it. They agreed with the technician that the codes coming up pointed to a problem with the turbo and I was told it would need to be replaced. This is my first issue, I am not amused because I genuinely believed I had bought a robust motor that would serve me well in the rural position I live in. The car has only done 20,000 miles and is out of warranty by a mere 5 months. Surely, I thought I have some right to redress from the manufacturer but when I spoke to Land Rover they were disinterested to say the least and certainly never apologised or sounded surprised in any way. Despite my telling them about the car already having been recovered by the AA and being at a very good local garage, they insisted they would only be interested in "awarding me a gesture of goodwill" if I took the vehicle to the Land Rover dealer (some 20 miles away). I told them that the car was not driveable but they unsympathetically said I should have it recovered (thereby adding even more expense). The AA was not interested in helping me as they said the car had been recovered once already and the fault was still the same. I tried repeatedly, for 2 days, to contact the service department of the Land Rover dealer but they claimed to have phone issues and that someone would get back to me. They never did. As I live rurally I had no option but to use the very good local mechanics and pay them for the work. I have now been without my car 10 days and am £1,500 poorer. What should I do? 
JM, via email
The first thing is to make sure your "very good local mechanics" have replaced the turbo bearing oil feed and oil return pipes, otherwise the fresh turbo is likely to fail within 2,000 miles. Turbo failure is almost always due to carbon accumulating in these pipes, which prevents the turbo bearing being adequately lubricated. It occurs because drivers repeatedly shut the engine off when the turbo is too hot, which it will be after towing or after ascending an incline. Always idle the engine for a minute or two after doing this so the oil flows through, the tubes don't get blocked and the turbo bearing gets adequate lubrication while the turbo spools down.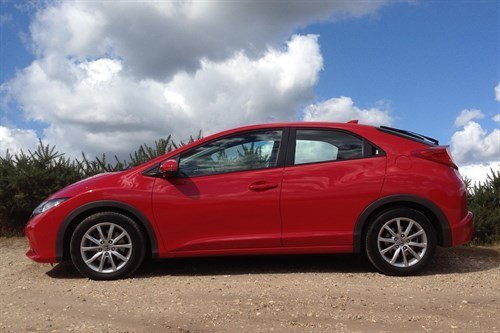 Under pressure
I would like to know the recommended tyre pressures for my 2012 Honda Civic 1.8iVTEC ES. Some websites suggest 36 front and 32 psi rear. The door jam label clearly states 30 and 30 at half load. The tyres are Goodyear Efficient Grip Performance 205/55R16 V91. The two new front tyres I recently had fitted were pumped up to 36 and 33 by the tyre fitter, so no clue there. Thank you for an excellent and informative section in the Telegraph.
AL. via email
I'd run them at 30/30, for comfort, steering feel and quietness. Tyres are often overpressured. 205/55 R16s on a Civic are better at 30/30. As you drive, the pressure rises with heat, by about 2PSI after 100 miles to about 3PSI after 200 miles.
Checkered history
Following the purchase of a used Passat from a Volkswagen dealer, I discovered that the tyres on the car did not match the manufacture's details entered on the Das WeltAuto multipoint check-sheet. Through VW customer services, the dealer explained that the discrepancy was due to an administrative error. However the dealer was unable to explain the variation in the tread depth between the inspected tyres and the tyres on the car. More recently, the dealer has stated that it does not matter what the tyres are, as long as they are legal. The dealer has made no attempt to resolve this issue other than to offer a service (excluding the cost of consumables), in recognition of how long the complaint has dragged on. Volkswagen customer services is willing to talk to the dealer again, but after 4 months of chasing the dealer it feels pointless. Can you suggest another way forward?

GD, via emai
You bought a car on the basis of the 'Das Welt' check and it turned out that the car did not conform to the 'Das Welt' check. Therefore you are entitled to demand that the dealer rectifies this, otherwise you will go elsewhere and have a set of tyres fitted that do conform to the 'Das Welt' check and then sue the dealer for the cost in Small Claims at The County Court: https://www.gov.uk/make-court-claim-for-money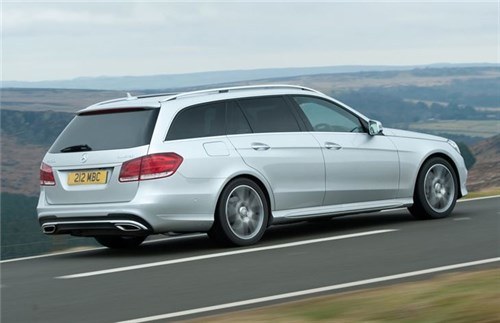 Benefit inclined?
I have driven a Mercedes E220 Estate from new in September 2013, as a company car. It has been fully serviced and I have driven 39,000 miles. The lease is due to expire next month and I am due to retire from work shortly after and I have the opportunity to purchase the vehicle. Given conflicting views on diesel and also, I seem to recall, some cautionary tales about diesel engine parts requiring costly replacement in the 5 - 8 year, would you consider it a good buy or one to steer clear of. I would hope to keep the car for a good number of years into my retirement.
RP, via email
This is the price range: /used-prices/Mercedes-Benz/E-Class/2013/?q=CDi+Estate/ Your car has an old MB diesel engine that dates back many years. Generally reliable. May or may not have SCR (AdBlue). The bits that cost the money are replacement AdBlue heaters, EGRs and DPFs. This is the record of trouble with the model: /carbycar/mercedes-benz/e-class-w212-2009/?section=good/ While it's a solid car, it isn't EU6, so will be banned from nay city centres from Autumn 2019. I'd think seriously about whether to buy it from the leasing company unless they make you an offer you can't refuse.
Taken for a ride
I bought my new Fiesta at the end of August from a main Ford dealership that I always use but noticed the ride was harsh on this new car. On reading your reply about 'storage pressure' I took it to a local tyre garage that tested the tyres and they all came in at over 40psi. They took the pressure to the correct level and adjusted the on board computer for me. I informed the salesman at the Ford dealership who has apologised. So thank you for your wonderful informative column

AH, via email 
Many thanks for your feedback. What happened to you is extremely common due to the unforgivable negligence of dealers.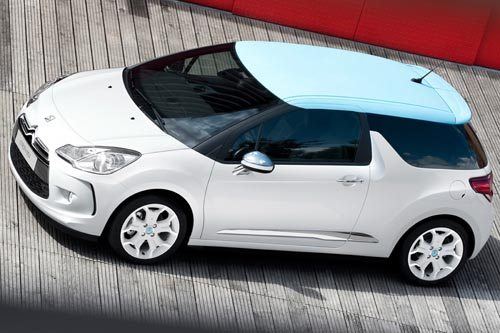 They made it snappy
My son has suffered timing chain failure, writing off the 1.6 petrol engine in his Citroen DS3 Sport Plus after 47,000 miles. The car was first registered in September 2013 and has been serviced by Citroen garages since, with the last service in May 2017. No messages or warning lights were seen before failure. Although cam belts have a poor reputation for premature failure I would have expected more than 4 years from a chain. I understand that the engine is also fitted to Peugeot cars in which timing chains have failed at low mileages and new engines supplied by the manufacturer at no cost to the owner, but I have no knowledge of the age or mileages. Does this engine have a history of problems with timing chains? Discussions with Citroen indicate they are prepared to cover 70% of the cost of a new engine. Do you think this is a reasonable offer?
JO, via email
Yes, 70% is fair. He's had 47,000 miles out of it. The same engine was used in MINIs from 2007 to 2012 and similar problems occurred. I had one in a Peugeot 207 GT and it rattled its tensioner on a cold start from new.
Club class
The time has come to replace my 2005 Jaguar X-Type Estate (the best car I've ever had). It has all the features of its day: heated leather seats, electric mirrors, parking sensors, etc. Also for me, 6ft tall, a good comfortable driving position and good sight lines, and the same for occasional use by my wife, who is 5ft 4in with small feet and can have problems with the position of the foot pedals on many other cars. I am now 80 years old and only do about 4,000 miles a year, much of which is travelling to play golf, so accommodating clubs, trolley, etc is a factor, with periodic longer trips on holidays, etc. I am looking for the nearest equivalent in terms of quality, performance and general feel, with the kind of features I've become used to plus the more up to date additions. It doesn't have to be an estate. Hatch-back or saloon (with perhaps folding rear seats) would be acceptable. Emphasis is on comfort, seating (deep squab, lumbar support, sense of spaciousness rather than constricted cock-pit), smooth ride, quietness and enough engine capability and reliability. My preference would be for a petrol, manual transmission replacement leaning towards the quality end of the market. I would prefer to look at pre-registered or good pre-used, with a requirement to have a thorough test drive and am thinking in the range of £16,000 - £20,000, or slightly more if necessary. I would be grateful for any suggestions or recommendations you think might match or at least get close to my specification.
JC, via email
For that price you might be able to find an early Jaguar XE with the 2.0 Ford Ecoboost engine and 6-speed manual transmission.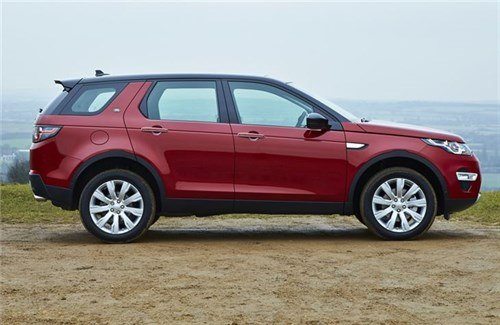 Non-drip
I'm buying a new Discovery Sport to replace our Freelander. As a retired employee I'm able to take advantage of an employee discount so that the car will have a reduced price of £36,000 less the £8,000 trade in leaves £28,000, which I can fund with money currently earning nothing in the bank. The dealer would like me to take PCP: £5,000 deposit, 36 payments of £445 leaving a final payment 3 years later of £20,875 which he says "walk away", "buy the car" or "put the money towards a new car with the latest power system to meet the incoming "environmental needs". He fails to tell me that his sums cost me £5,000 in interest charges and because I usually keep my cars 6/10 years I would not normally change at 3 years old. However I cannot factor in the depreciation factor of my purchase and I still need the 180PS 2.0 litre diesel to tow our caravan. In his 3 years I will be 71 years old and in my 6 years plus I will be 74 onwards so the car after this one may not have to tow and could be all electric as my last car. Is, in your view, my cash buy best for me or is his PCP offer a better deal? Your opinion would be highly valued.

MN, via email
We are not allowed to advise people on specific financial deals. But if you can pay for the car from savings I wouldn't 'buy' on a PCP. And I'd go for the new Ingenium petrol, not the diesel. Lots of problems with the Ingenium diesel besides it being diesel. See: /carbycar/land-rover/discovery-sport-2015/?section=good
Finger of blame
My husband was cleaning our new LandRover Discovery 5 behind the wheel trim a couple of weeks back and managed to slice the top of his finger off on the heat lining. Following a ridiculous lack of investigation by LandRover which involved us sending a medical report from A & E, Landrover concluded that there was nothing wrong with the car and that it was my husband's irregular cleaning that was the issue. The garage that sold us the car came and 'modified' the lining by hammering it out of harms way. We are at a loss to believe this is a normal fitting to a car and that is not either:- 1. An extremely dangerous fitting to a car, what if a child was cleaning the car? 2. If all Landrovers are fitted out in this way, then this is extremely serious? Are you able to help?
SB, via email
Realistically, I don't think you have a case. Your husband appears to have cut his finger on the brake disc back-plate that had a sharp edge. Most of them do. Manufacturers don't expect owners to poke their fingers through their car wheels to clean the insides of the wheels and consequently brake components are not designed to be finger-friendly. I use an old toothbrush because I expect that parts through there might be sharp. I think this is the reason why you have got nowhere with JLR so far. And if you took the matter to court, I think JLR would defend itself with a statement similar to mine above. However, I will issue a warning in http://www.honestjohn.co.uk/carbycar/ hopefully to prevent anyone else from making the same mistake.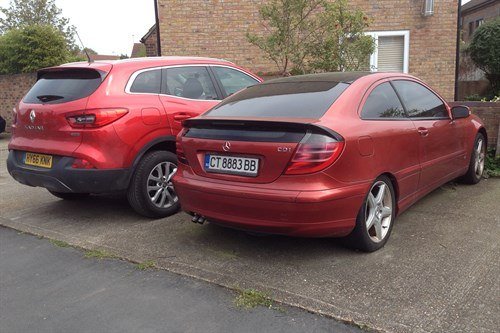 Not in my back yard
I am emailing because I am getting nowhere with my local authorities and police. We have an abandoned vehicle, which has been left on our private land for some considerable months. The vehicle is now looking worse for wear and is taking up space on our land. The only information I know about the vehicle is that its tax ran out in February 2016 and was declared SORN in 2016. I have tried to trace an owner but with no luck. I am unable to get the vehicle moved as I do not have access to any documentation, even to scrap it. Your advice/help would be greatly appreciated.
JP, Worcester
I had the same problem with a couple of UK cars that had been re-registered onto Bulgarian plates and had been left in our communal parking; one of them for more than a year. Eventually, when I happened to be out back one day and my Bulgarian neighbour was also out back I asked him about the cars, in a friendly manner, pointing out that they were taking up precious parking places. He told me they were his brother's and that they would be gone in 3 - 4 weeks. Happily, he was a man of his word and, for that, gained my respect. Since your abandoned car is on UK plates there is a means of tracing the last registered keeper as long as you have "reasonable cause", which you do have: https://www.gov.uk/request-information-from-dvla/ You certainly have more "reasonable cause" than parking enforcement outfits that can obtain keeper details from the DVLA even when a car parks across the lines of a parking bay.
Automated animal
I am fed up with Toyota blaming the driver for MMT gearbox problems. I have had two Toyota Yaris with full dealer service history. After spending thousands in repairs on the first Yaris with the same Toyota dealership, I replaced it with another Yaris MMT bought independently. A new clutch was put in by Toyota dealership two days after I purchased it, of which the £800 was paid by the vendor.. That was 23 Sept 2016. One year and three weeks later, 6,000 miles covered on 19 Sept 2017 the clutch went again. The Toyota dealer refuses to accept responsibility because this happened 3 weeks past the warranty. The dealer is blaming my driving style. This is impossible because the MMT is manual in which a robot electronically changes gear, therefore leaving the driver no control. The dealer is asking for a further £800 for a new clutch. Is this correct as it looks like a new clutch might fail again just after warranty. I would think it sensible to assume a clutch should at least last a minimum of 25,000 Miles?
AM, via email
I have always advised buyers to steer clear of automated manual transmissions, including the Toyota MMT, ever since it was introduced in 2006. It was dropped entirely when the current model Yaris was introduced in 2011. Honda dropped its similar i-shift in the Jazz in February 2011. You still get one in a C1, 108, Aygo, Mii, Citigo and Up, and in smaller FIATs. Some owners get 60,000 - 70,000 miles out of them no trouble. Most don't. 
Comments
Author

Honest John
Latest