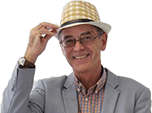 Honest John's Motoring Agony Column 14-10-2017 Part 2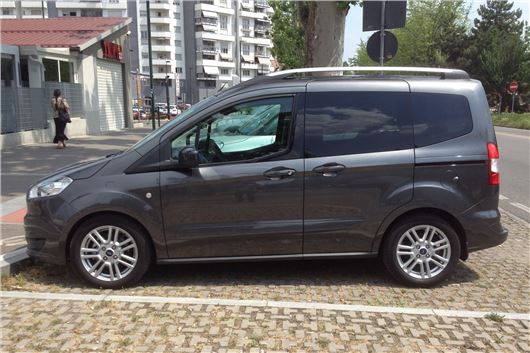 Published 13 October 2017
Click back to Honest John's Motoring Agonies 14-10-2017 Part 1
Second best
I need to buy a second-hand car. The most important part is the opening at the back into the vehicle, which cannot be more than 20 and a half inches or 52cms from the ground. I have two dogs, one 13 years old. They have to jump in and out of the back, so I have to have a flat platform. The only one that we could find is a Zafira, which turns out to be far too big a vehicle for me. I have been used to two Ford Kas in succession, but they have altered the backs and they are too high for the older dog. Are you aware of anything that could help me? Even a van with windows in the back could be considered. I really am totally unconcerned as to what the vehicle is like.
JC, via email
Small van-based MPVs include the Citroen Nemo, Peugeot Bipper and FIAT Qubo. The best is the Ford Courier Kombi, but it is only available in the UK in its most basic form (https://vans.honestjohn.co.uk/van-reviews/ford/tourneo-courier-2014/). You could also look at a Ford EcoSport, which is a small fake SUV with a side opening rear door and a relatively low load lip. The only problem with that is yjst the door is hinged the wrong side for RHD.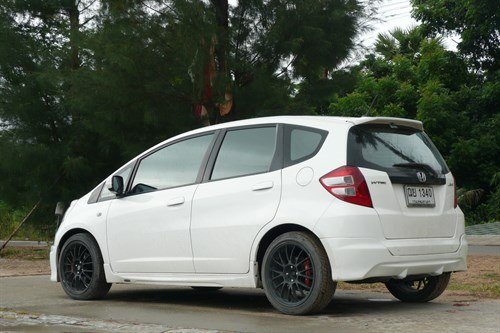 Jazzed up
I am thinking of changing my current 2008 Jazz 1.4i-VTEC SE manual for a new 1.3iVTEC SE manual. Honda is offering £1,000 part-exchange for my Jazz as part-payment and a discount of £584 on the new Jazz list price of £15,240. Dealer-fitted accessories of Bodycare £365 and Tailored Mat Set £77 are added to the above, as well as VED and 1st Reg fee of £215. A 5-year Service Plan at £599 is another addition. The total price asked is thus £14,912. Is this reasonable? Have any problems shown up on the current 1.3 iVTEC petrol engine driving a manual gearbox?
PF, via email
£1,000 is buttons as a trade-in, even assuming the Jazz is a Mk I. Try wewantanycar.com, or webuyanycar.com. Assuming they pay a better price, go back to the dealer and demand a £1,000 discount on the new Jazz instead of £584. The dealer should not be charging First Year VED and first reg fee on top of the list price. It should be included. Only go for the service plan if it specifically includes an oil and filter change every year. (wewantanycar offered PF £1,462.) The Jazz 1.3iVTEC performs much more satisfactorily with the CCT-7 transmission, though all are slow. The forthcoming 1.5iVTEC will liven it up.
Automatic transition
I purchased a 3-year old 7,000 miles Mercedes B Class 3 years ago from a local MB dealer. It had a full service record by Mercedes. The car has now just completed 30,000 miles, and developed a fault whereby the automatic transmission went into racing mode, described by the mechanics as "a secondary speed sensor defect". The repair price quoted was £1,576.89p. I was unimpressed, and consequently I was charged £1,439.68p, the reduction being a goodwill gesture. In consideration of the age/mileage of the vehicle I was very disappointed with the company 's attitude, not expecting faults of this nature to occur so early in the life of the car. Further, the guarantee is only for 2 years. I would be keen to know if this is a common fault with this model? 

PS, via email
This is a common fault with the transmission in the B Class. I'll add yours to the list of complaints in http://www.honestjohn.co.uk/carbycar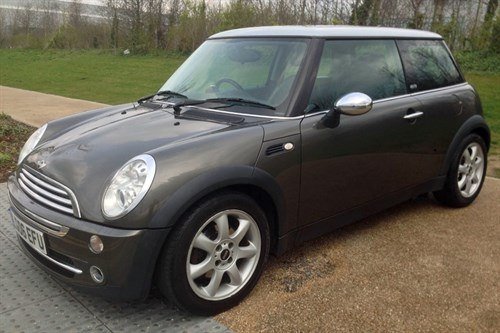 Special addition
We are a small family of 3 and currently own a 2006 MINI Cooper 1.6 Park Lane. The clutch has worn and we think it's probably time to trade it in. We'd like to stick with a small car, but purchase something slightly bigger than the MINI and perhaps a car with 4 doors. We like the look of the Audi A3, Golf, Scirocco, and the Hyundai i30. We would ideally like to spend about £10,000 – £12,000, including what we might get for the MINI. With that sort of budget in mind, what sort of car would you recommend for us?
VH, via email
The MINI Cooper Park Lane is a desirable model so, if yours is in good condition, don't take too little for it in p/x. You're knocking at the door of a post 2013 A3 or Golf. Better the 1.4TSI 125 or 140ACT than any of the diesels. The Hyundai i30 and equivalent KIA cee'd will have balance of 5 or 7-year warranty. Again, unless you do a huge mileage, better to stick with petrol.
Nipped in the bud
In March of this year I received a Fixed Penalty Notice for a speeding offence dated 19-02-2017. The NIP letter is dated 08-03-2017. Does a statuary time limit of 2 weeks notice apply for speeding offences? If so I received the above letter well outside that limit. Am I too late to request a review of the case, a return of the £100 fine, and removal of the three points on my license?
AG, via email
The NIP only has to be sent to the registered keeper of the car within the 14-day limit. It doesn't have to get to the driver within 14 days. If you are the registered keeper, then you have a case.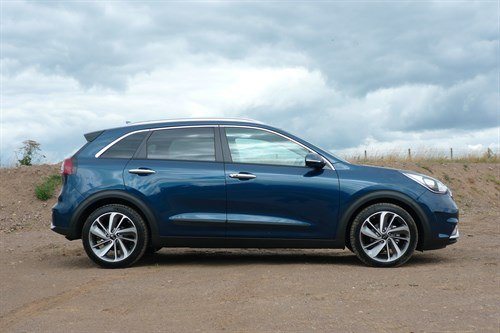 Fiddling with a Niro 
I bought a KIA Niro recently, and generally it is the best car I have ever bought. Mainly because I am very tall and it has legroom in a class of its own, and I can see the road beneath the interior mirror. The Niro 3 comes with 18-inch wheels. The corresponding tyres are not ultra low profile, but the ride on rough roads is a bit hard on thinner tyres than I am used to. The Niro 1 and 2 have 16-inch wheels. If I bought a set of 16-inch wheels and corresponding thicker tyres, do you think the ride would improve much, and would the car roll much more round corners? Would there be any other issues with this car making this change? My second point is that the claimed fuel consumption improves by 10mpg with the smaller wheel set up? Can this really be, and how?  I get about 10 mpg short of the NEDC consumption for the 18" wheels, but from your column, this is about par for the course.
PD, via email
I actually covered this aspect in our road test of the Niro: /road-tests/kia/kia-niro-2016-road-test/ The answer probably lies in 16-inch wheels with Michelin Cross Climate Plus tyres at fairly low cold pressures. They improved a Honda HR-V I had last year very considerably.
Emission control
I purchased a new Suzuki Swift 1.4 manual, in November 2015. Since new it has suffered from "throttle lag". Under warranty, the agents changed the whole instrument panel, which contains some device that controls the throttle, but did not rectify the problem. I think it may be the accelerator unit on the floor that is at fault, or it seems to be worse with the air conditioning on. To avoid a jerky gear change, I have adapted by changing gears more slowly to allow the revs to drop. The car has done 15,000km and, other than this problem, is a very good little car.
AB, via email
If you mean it holds its revs when you change gear then that isn't very pleasant but it's to reduce emissions by completely burning the fuel in the system rather than allowing unburned fuel into the exhaust system. Any adjustment to that process would have to be programmed into the ECU.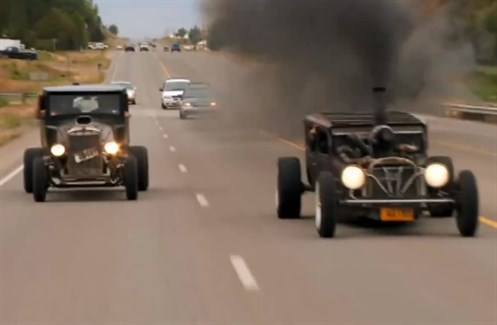 Rolling coal
Since 1999 I have bought an expensive new or pre-registered car every two years and all of these have been diesels. I have owned various models including the BMW X5 30d, BMW 530d and 730d, Mercedes E320 CDI, Audi Q7 and my current vehicle is a one year old Land Rover Discovery Landmark. I would prefer to buy another diesel powered car because of the improved low speed torque and fuel economy. However, due to the current consensus that "diesel is poison", I will probably have to choose petrol instead. Do you agree and should I sell the Discovery sooner rather than later before prices fall further?
RT, via email
It seems that what is happening in the market is that buyers are rejecting smaller diesels in droves and as a result prices of stocks of smaller diesels have crashed. I met a chap yesterday who had just paid £14,995 for a £25,000 BMW 116d SE. This isn't the case for bigger diesels because buyers don't have much choice and petrol alternatives are usually 5-litre V8s with superchargers that gobble fuel, though there is a supercharged 3.0V6 alternative for the Discovery 5. Obviously, if new cars aren't selling, or are only selling at massive discounts, this will be reflected in the used market. You'll have to check around and do your sums to decide whether to get out of your Discovery 4 now.
Aimless DABble
In May I purchased a new VW Golf GTI. Great car, but I have been having problems with the infotainment system. There are times (usually quite soon after starting a journey) when the system switches itself off, with the display saying "navigation not currently available" or "compass not currently available" (and of course the radio, etc. doesn't then function either). Then the system will switch itself back on, sometimes after a few seconds; sometimes after a number of minutes. This can happen again in quick succession on several occasions before the system seems to settle down and remains on. I of course took the car back to the dealer, who told me that they found that the software needed to be updated (which seemed strange, as the car was new). However the problem continues. Have you heard of this before? Any ideas what the problem could be? Of course I appreciate that I shall have to consult the dealer again, but I wonder whether you have heard of any similar complaints.
PF, via email
This was from another reader last week (it might help): DAB should not be a problem (though it is). There is a specification that the receiver should meet and if it does it should far exceed FM. However, Ford has fitted some Sony receivers that do not meet the spec for handing over to another transmitter. Basically, on FM there are alternate transmitters on alternate frequencies and radios with RDS will change to these alternate frequencies. With DAB, it uses the same frequency a particular DAB block such as BBC National DAB uses the same frequency throughout the country and each area such as, say South Yorkshire, may have 3 transmitters all on the same frequency and will overlap coverage. DAB is supposed to be able to identify which transmitter is strongest or provides the least digital errors and synchronise with that transmitter and change transmitter within 1/220000000 of a second if another is better. The Ford one doesn't do this as it should, even in a strong signal area. I am sure a lot of other manufacturers DAB receivers are not performing as they should, too. There is no one to argue against the manufactures, which is why I'm trying take up the challenge with my radio engineering background. Why the push for DAB? It should work better than FM. Each FM station such as for the BBC will have a (say) 250kW transmitter so for Radio's 1-4 that's 1MW of power. DAB can get 32 stations on one 10kW transmitter. Just as an aside, my Ford Kuga registered March 2016 does not display the full 128 characters that it should on DAB and displays only 68 so consequently you get only half text and words cut short. I contacted Ford and told them and their reply was it's designed that way. I contacted the Motor Ombudsman and Ford again said its designed that way, so the ombudsman sided with Ford. I then pointed the Ombudsman to the EU and UK specification for displaying DAB text and it says 128 Characters. Ford accepted that they did know about it and are working on a fix. This was last December and the fix is due end of this month, maybe.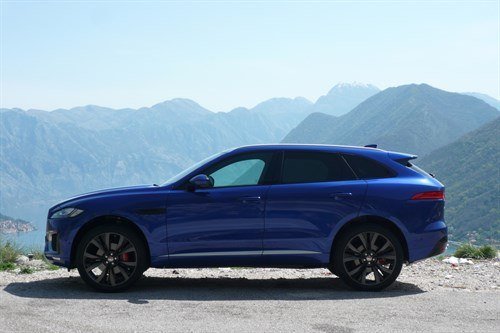 The car you over-promised yourself
I feel Jaguar is naughty to advertise my Jaguar F-Pace 2.0 litre auto diesel with an average fuel consumption of over 54mpg and yet the reality turns out to be around 37mpg. I would have expected 45 -48mpg. Any comment?
RF, via email
In Real MPG, we are seeing 40.9mpg to 43mpg: /realmpg/jaguar/f-pace-2016/ A high proportion of your driving must be fairly short runs. The 'Official' NEDC 11 kilometre lab test figures are always qualified with words such as 'for comparison purposes only'. They are not representative of what drivers actually get.
Same old story
I bought a 2016/56 Jaguar S-Type with 51,000+ miles on 20th August from a dealer and traded in a 2013 Passat. The dealer had the car serviced by a Jaguar specialist firm on 1st July but I have no way of knowing if that was a detailed service or a basic oil change. Logistics prevented me from arranging a pre-purchase inspection, but I had a detailed inspection carried out by my Jaguar specialist on 25th August. On the test drive prior to purchase I didn't fully test all the air conditioning functions, but, after taking possession, I suspected the system was not fully functioning. This was confirmed on the inspection on the 25th.and a new air condition condenser is required. Other issues were also identified on the 25th, these being: the radiator is bowed and should be replaced sooner rather than later; excessive play in the o/s front damper bearing which needs renewing; n/s rear stabiliser link gaiter split and needs renewing; gearbox electrical connector sleeve is leaking and requires renewing. The above 4 issues would no doubt be claimed by the trader to be down to wear and tear and I presume I shall have to accept responsibility for the cost of replacing them. However, although I can't prove the air conditioning was faulty prior to purchase I have no doubt that this was the case. In all other respects I am very satisfied with the car and wish to keep it and if I have to pay for all the work needed I will be willing to do so. But I should be grateful for your thoughts about me having any grounds for some compensation, even if it is only for replacement of the air conditioning condenser.
RF, via email
These are your rights: /faq/consumer-rights/ Obviously with an 11-year old car, your rights are diminished to what it is "reasonable" to expect of an 11 year old car. The trader will probably resist paying for anything, but he might cough up for a £300 aftermarket a/c condenser.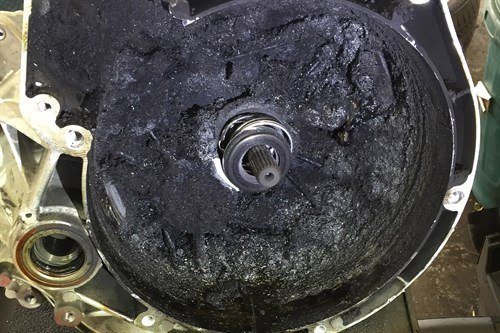 Clutchbuster
I wonder if you might have a view about premature clutch failure on my wife's Ford Focus 1.0 Ecoboost. The car has done 24,000 miles and needs a new clutch. We have both been driving for forty years and neither of us can remember having to replace a worn out clutch.  We don't ride the clutch and use neutral and the handbrake at junctions and when queuing uphill in traffic. The Ford dealer from whom we bought the car have said he had had no particular issues with customers complaining of clutch failure; neither has he been advised by Ford of any major problems relating to premature clutch failure on cars of this type. However, it occurs to me I am pretty sure I have seen you make reference to premature clutch failure on the Ford Focus of this age in answering readers' queries. If this is the case, any advice you could give would be appreciated as the dealer isn't interested in my complaint and the three year extended warranty I purchased from him specifically excludes "fair wear and tear and/or burnt out clutch."
PJ, via email
Clutch failures of Focus and C-Max 1.0 Ecoboosts are relatively common. I was on TV about it 18 months ago. Happily, Ford is aware of the numbers (3% of all Focus) and is taking action to either replace the components, or provide part-payment towards their replacement, depending on the age and mileage of the car and where it has been serviced.
Johnny Debt
I am experiencing problems with Volkswagen Financial Services and British Car Auctions and would appreciate your opinion on their behaviour. In brief, in early July I bought a VW Polo GTI at a VWFS sale at BCA in Brighouse.  I am not a car trader and had never bought at auction before, but I enjoy attending auctions and when I saw the car go through I thought my wife might like it and I bought it on impulse. I spend far too long looking at used car prices and I felt the price was very competitive. My wife didn't want it as it's only three doors, so I decided to advertise it on AutoTrader. I had one call, from someone who lives only 10 minutes from my house, who wanted the car for his son. They viewed it and were happy with it and we agreed a price in principle. They went away to sleep on it and did an HPI check (perhaps indicating their serious intention to buy the car), which revealed outstanding finance with VWFS. When they called me the next day to inform me I suggested it must be a mistake and advised I would immediately take it up with VWFS. I spoke to VWFS and they advised they had notified Experian that they no longer had a financial interest in the car, but had omitted to notify HPI. They said they would attend to it straight away, which they did. The prospective buyer didn't return my calls and I think in his position I would also have lost faith. I did not have any other replies to my advert and for the moment I'm driving the car, with the intention of part exchanging it. I approached VWFS and BCA to vent my frustration and I felt my experience warranted some form of compensation for the inconvenience and embarrassment caused by this episode. I had paid BCA approximately £700 in buyer's fees. BCA replied that it's the seller's responsibility to ensure that cars are HPI clear. VWFS have given contradicting versions of events, first stating that they notify the relevant 'agencies' and now they advise that they tell only Experian, with the information then 'filtering' down to HPI soon afterwards. I would be most grateful for your advice as to whether you feel VWFS and/or BCA have a case to answer, and whether VWFS are correct in now saying they do not notify HPI directly, contrary to what they first told me.
NH, via email
That's unsatisfactory and VWFS is at fault for any 'damages' you suffered, so use Small Claims to sue them for your 'reasonable losses' as the result of its behaviour, or, if the car was less then £10,000, demand that they take the car back and refund your BCA buyer's fees for selling you a car that did not have a clear title. Small Claims here: https://www.gov.uk/make-court-claim-for-money
Click back to Honest John's Motoring Agonies 14-10-2017 Part 1
Comments
Author

Honest John
Latest