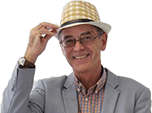 Honest John's Motoring Agony Column 12-08-2017 Part 1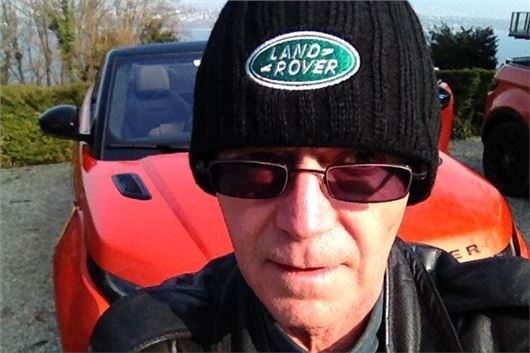 Published 11 August 2017
This week's motoring maladies return to a circular route, involve automatic decisions, concern unwarranted behaviour, take loads off a man's mind, describe a reversal of misfortune and offer advice and commiserations to many more.
As usual, emails to Honest John should be addressed to: letters@honestjohn.co.uk  Please try to keep them as short as possible.
Misinformation
In a recent circular, the RAC listed "10 common misconceptions" in motoring. One of them was that it was worth spending around 10p per litre more for premium fuel. The RAC said this was not true, unless you had a truly high performance car. Honest John, however, has always maintained that the extra 10p is well worth it, since it is good for the engine. I am confused (I have a modest Citroën C4, petrol). Which expert is wrong. And why?
HC, Malmesbury
That is more likely to have been written by an ignoramous in 'marketing' or 'PR' than a salt-of-the earth RAC man. A superfuel like Shell V-Power is higher octane, which means the engine gives more torque at low rpm and that allows shorter upshifts that save fuel. In addition, the additives in super keep the fuel system such as the valves cleaner which is particularly important in DI engines where fuel is injected directly into the combustion chambers rather than via the valves. Same goes for superdiesel, which has higher cetane that has the same effect as higher octane. Having used Superunleaded since it first appeared on the forecourts more than 20 years ago I can confirm absolutely its benefits and will further state that anyone who says otherwise doesn't know what he or she is talking about and brings discredit to their organisation.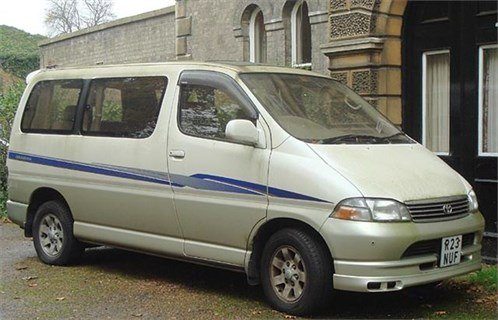 Daughtomatic
My Japanese daughter in law (who lives in London) is looking for a small/medium automatic up to £5,000. She would prefer Honda, Toyota, Suzuki (are there any other Japanese manufacturers?). Her current car is a Toyota HiAce 3.0 6-cylinder petrol auto (import) with a very smooth auto box and she would like a similar standard auto rather than a quirky hybrid. So, the question is, apart from the Jazz, which I believe has a pretty reliable CVT box, what are the Toyota and Suzuki auto boxes like and are there any Japanese alternatives?  What are the Ceed autoboxes like?
RB, via email
The HiAce probably isn't EU4 and faces severe penalties for driving in London from Autumn 2019 (which is why I guess she wants to get out of it). Whatever she buys needs to be newer than January 2006 to be sure it's EU4. Yes, an older Suzuki Swift automatic will be 4-speed torque converter. Unfortunately Toyota Yaris automatics and UK built Toyota Auris automatics from 2006 to 2011 were less than satisfactory 'MMT' automated manuals. First generation Jazz up to 2008 and 2nd generation Jazz from January 2011 had reliable CVTs; just avoid the 2008-2011 automated manual 'i-shifts'. She might find a 2010/2011 Toyota Auris hybrid epicyclic CVT which is under 100g/km within budget. KIAs and Hyundais had reliable 4-speed torque converter autos up to 2012. She could consider a KIA Venga auto or a Hyundai ix20 auto, but these are not very economical.
The Mazda plan
I have a 2013 Mazda CX-5 2.2 diesel AWD automatic. A turbocharger replacement and decoke were called for after only 31,000 miles. I have an extended warranty and have owned the car for 11 months. Because I missed a service the main dealer wants to charge £2,638. On Mazda forums I see this is a problem recognized by Mazda and precedents have been set. Regardless of warranty, in those cases the cost was covered by Mazda. I have appealed to Mazda UK and they indicated the turbo damage would be covered. Now from my dealer I'm told the £500 for a decoke isn't and they are still waiting for confirmation regarding the turbo. Please give me your thoughts on this and how I stand legally, re Sale of Goods Act and 'satisfactory quality' law. And technically are the faults linked? 
KW, via email
Sorry, you say you "missed a service". You don't say by how much. Servicing is crucial, especially with this engine. Absolutely has to have clean oil or the DPF regeneration process goes all wrong, you get oil contamination with diesel fuel that blocks the oil sump strainer and the result is things like a failed turbo. Not having the service is why you had the turbo oil starvation problem.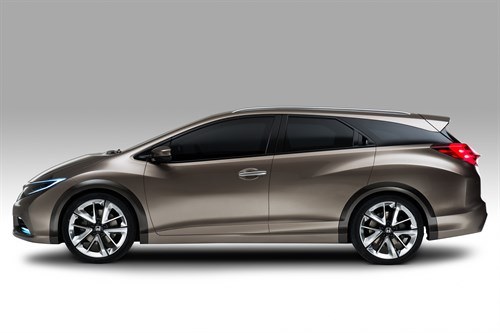 Hoarder is restored
I am planning our next car purchase. I am looking at an estate that will cope with a family and a hoard of camping gear. My main priority is low running costs and reliability. I am thinking about a cee'd, Logan, Octavia or Fabia estate. Of these which would you recommend for reliability? Given the diesel situation, I was considering the Octavia with the 1.4TSI that seems well regarded. However I do high mileage of around 20k+ a year and also want a car that will last years, to 200k and beyond. Are the turbo petrols up to that kind of mileage?
DC, via email
20k a year and a 200k lifespan probably dictates diesel and the best I can think of for this size of car is a Honda Civic Sport Tourer with the 1.6iDTEC chain cam diesel engine. That should give 60mpg. A cee'd or Hyundai i30 1.6 CRDI SW would probably do the business too (new i30 SW tested here: /road-tests/hyundai/hyundai-i30-tourer-16-crdi-110ps-2017-road-test/). A possible alternative is the Toyota Auris hybrid Sport Tourer. I don't have any evidence that a belt cam VAG 1.4TSI will be up to running 200,000 miles.
Nissed gears
I own a 20-month old Nissan Qashqai Tekna that I bought new. About twelve months ago it started slipping out of reverse gear. I took it to my local Nissan garage where they kept it for 30 days. Initially they said there was nothing wrong, then they repaired it, but it still slipped out of gear. Then it went to a 'Nissan approved gearbox expert.' A few months later the problem returned. I have complained to Nissan about the appalling service provided by one of its franchised garages and why they (Nissan) refused to fit a new gearbox. No joy. My car is now with another Nissan dealer but Nissan is refusing to replace the gearbox because information about the previous repairs was not recorded. Nissan's directors office are again dealing with my complaint but they give lots of excuses about being unable to get information from the garage. I bought a new Qashqai because of Nissan's reputation for quality and service. I expected any warranty work to be a simple matter but Nissan clearly makes it very difficult for garages to replace faulty parts and unless the customer makes a watertight case he risks footing the bill. In the mean time the customer gets poor service. Is this the same process for all car manufacturers? How can I hold Nissan and its franchise garages to account? I would lose my job if I treated customers in this way. I will never buy a Nissan again or recommend Nissan.
WG, Dymock, Glos
What you do is you go to several Nissan dealers and you get three quotations for a new transmission, fitted. You then write to the dealer principal of the dealership that sold you the car and you tell him that if he does not arrange for your gearbox to be replaced you will sue him in Small Claims for the cost of the lowest quotation. If that doesn't get his attention, go ahead and if you get a ruling in your favour have the work done at the dealer that provided the lowest quote. (I'm presuming this is a manual transmission. Nissan has had a lot of trouble with its CVTs in Qashqais and Jukes.)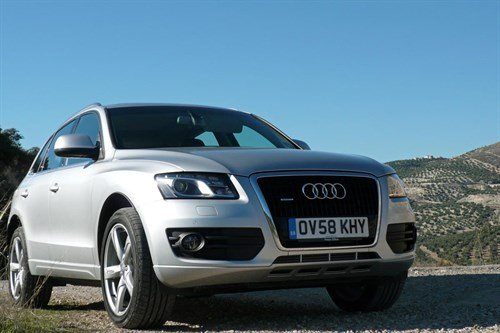 The undefeated
My Audi Q5 was called in for the software update i.e. take off the emission defeat. Since then, 2 major breakdowns have occurred 1) EGR 2) Turbo failure and complete replacement. Vehicle below 38,000 miles. My warranty expires in November and there is a year to run until end of PCP. Shouldn't Audi give me another year's warranty free of charge? I am the innocent party here. Grateful for your advice. Issue also raised in BBC Watchdog this week

CD, via email
Watchdog didn't explain. Basically, reducing NOx creates more soot so to reduce this effect and keep performance and fuel consumption about the same, the injection sequence has to be modified with an additional phase. If there is already anything wrong with the car: choked or worn EGR, worn injectors, etc., the fix will result in problems. Seems that your EGR was already getting choked (maybe from using ordinary diesel or from a succession of short runs from cold). The fix should not have affected the turbo. The problem with that is more likely to have been dirty oil, or carbon blocking the turbo bearing oil feed and oil return pipes. Watchdog did state that if the fix is carried out, VAG will then warrant the fuel system of the car up to 150,000 miles. That was new information to me but now owners of EA189 engine Skodas are starting to receive letters to the effect that any post-fix problems with their fuel injectors or their EGRs on cars up to 160,000 miles and up to 2 years after the fix will be treated "sympathetically".
Gap years
I have been driving and owned cars since 1966 and had gained maximum No Claims discount. In September 2012, my husband and I decided that we did not need two cars, so we sold our two cars and bought a new Jazz instead. I was then a named driver on my husband's Insurance Policy. In July 2016, we found that we now needed a second car, and we purchased a car for my use once again. We then discovered that I had lost all my No Claims discount and the cheapest quote we can now find is £366. Is this standard practice, and is there any way I can resurrect my discount?
LE, via email
Sorry, standard practise. A no claims discount is normally lost after two years of not having a policy in your own name. A sensible insurer, or broker, should nevertheless be able to arrange a reasonably priced policy on the basis of your past record, even though it will not be a fixed percentage based on years of no claims. £366 is actually quite cheap for 2017. Car insurance is a closed shop largely funded by private equity investors and needs investigating.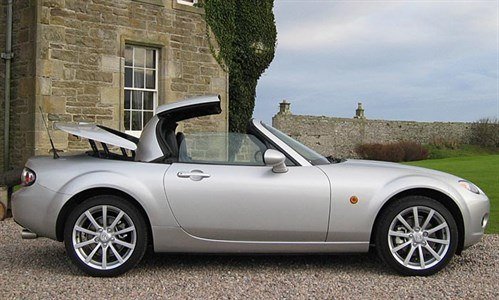 Lacquer sufficient attention
Please would you advise me as to how I might resolve the following problem? In November 2006 I took delivery of a brand new Mazda MX-5 2.0i RC Sport from Brooklyn Motors Plc, Battens Drive Redditch. Last year I noticed that there is bubbling and peeling lacquer on the hard top roof and bubbling on the retractable panel.  I took the vehicle to a specialist paint workshop and was told that the paint is not original – it has been resprayed since manufacture. I have at no stage had this work carried out. I then took the car to Edwards Mazda in Kempsey, Worcester, who gave the same opinion and approached Mazda to see what might be done as a goodwill gesture, as they suspected that the car had been damaged in transit and had been resprayed prior to being handed over to me in 2006. Mazda refused to assist. I am confident that a forensic examination would endorse the opinions that I have already received. I then contacted Mazda Customer Services directly. They checked with their Distribution Department who had no record of any damage to the vehicle on its arrival at port and again they said they could not help me. I have tried to track down details of any pre-delivery work by telephoning the showroom where I purchased the car but understand that Bristol Street (Vertu Motors) acquired the dealership in 2009, and the lady that I spoke to at the showroom could not find any trace of the car on their system. I understand that the warranty has time expired – and I have not had the car inspected regularly by a Mazda dealership in any event. However, my complaint is that the vehicle is not that which I thought I was buying – in effect it was damaged and resprayed at some time before I took delivery. As Brooklyn Motors no longer exists and Bristol Street says that as the company went into liquidation before they purchased the business they are not willing to pay for the paintwork to be restored, I wonder if you have any idea as to how I might resolve the situation? I love my Mazda, which is otherwise in pristine condition and am sorry to see the roof in such a state. I would dearly love to have the paintwork rectified but in view of the apparent misrepresentation, do not feel that I should have to pay for it. It has also somewhat tainted my view of Mazda in the light of their unwillingness to assist. I look forward to hearing from you, and thank you in anticipation of your response.
CG, via email
Your MX-5 RC is eleven years old. (Will have been one of the first RCs in the UK). I suppose in theory you could claim on the basis of the judgement in Clegg v Olle Andersson, House of Lords, 2003 on the grounds that the car was "not of satisfactory quality" as delivered. But the likelihood is that the damage occurred at the dealer's and anyway the claim would have to be against the dealer who went into liquidation, so you have no one to claim against. Case law on Sale of Goods anyway puts a "reasonable" limit of 6 year for faults with expensive consumer durables such as cars, unless the car has a longer manufacturer warranty, or there is a vehicle safety recall on the car.
Non-sense
In the last year, 3 out of 4 of the ABS sensors on my 72,000 mile 2011 BMW X3 have failed without warning. Each failure has thrown the vehicle into "limp" mode, generated various on-screen messages including 4x4 failure and complete transmission failure, and required recovery of the vehicle. Have I simply been very unlucky, or is this a known issue? BMW UK has shown limited interest in the problem.  Perhaps they should be recommending preventative replacement at, say, 50,000 miles? I now count this vehicle as one of the most unreliable I have owned in five decades of motoring.

DR, via email
Have recorded, but no previous reports of this. I wonder if they could have been caused by a disparity between the tyres. All the tyres have to be the same size and type and have to be within 3mm of each other in tread depth for the system to work correctly.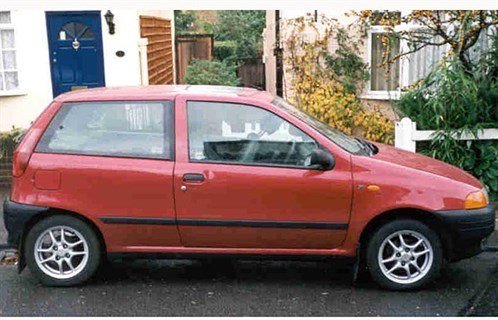 Banged up
My son was desperate for an 'old banger', first car. One came up locally for £500: a FIAT Punto 1.2. So enthused was my son that he bought it, foolishly with no test drive nor inspection, took the private seller at his word. The private seller advised us nothing was wrong with it; the car had previously been owned by a mechanic who had taken good care of. He said the battery was low; the car just needed running. It had an MoT till January. Well the battery got us to our house 2 miles away and then died. We jumped it to get to the mechanics, who found that someone at sometime had forced a bog standard spark plug into the no 1 plug position, cross-threaded. It has been there sometime and the housing is badly damaged, it would need a new cylinder head. The other 3 plugs were manufacturers, so whoever did it, knew about it, although this could have been a previous owner to the seller. The gear stick (the knob came when we drove) is also apparently some cheap eBay gear stick that does not have the correct gait into reverse and needs replacing. The battery needs new. By the time it is brought up to working order with a second hand cylinder head, we are probably looking at £500 +, although my mechanic has not looked yet at oil filters, brakes, etc., which could also be troublesome because he is already figuring the cost to repairs outweighs the value. The private seller has not provided the MoT certificate, nor any service history. (I know I can get a copy MoT certificate for £10). The car is as good as dead at the mechanics at the moment and the seller will not entertain any refund in part. I spoke with a solicitor who said nothing can be done. The onus was on us to check thoroughly and prove he was lying about it being road worthy. As far as the seller is concerned, he sold a car that he formerly drove with an MoT untill January. So, my question is: can anything be done, or should we book it down to experience and move on? I know £500 doesn't seem like much, but it was all we had for my son's 18th Birthday present.
JD, via email
All you could try to do would be to try to sue the vendor in Small Claims for Breach of Contract. But your case is difficult to prove, £500 is banger territory for cars and nothing can be guaranteed at that price level so the judge might throw the case out.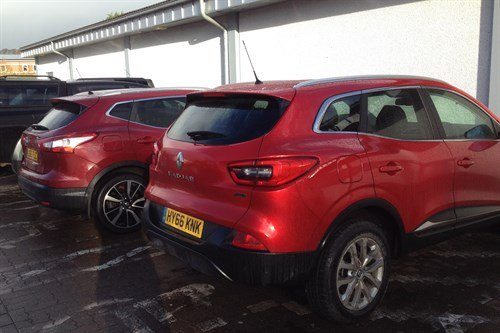 Different but the same
I am ready to change My 2009 Qashqai Acenta 1.6 petrol manual, which has been a great car. (Recommend by you in 2009.) I would like to replace it with a nearly new petrol automatic as my mileage is 9,000 pa. I am considering the Qashqai and the Renault Kadjar, both available with 1.2 engines. I am told both use the same engine but have different types of autobox. I would appreciate your advice on the pros and cons of both. Petrol autos are rare in these models, but my Renault dealer has a pre registered Dynamique Nav S for £19,500.
BP, via email
The Qashqai has a CVT auto that between 2011 and 2013 wasn't  reliable. The Kadjar uses Renault's EDC ('Efficient Dual Clutch'), which is their form of DSG/Powershift, etc., and does not seem to have been problematic during the 5 years or so it has been available. I'm currently running a Kadjar 1.6DCI 4WD. One thing to make sure of is that your Kadjar comes on 17-inch wheels with 60 profile tyres, not the bone crunching 19-inch wheels with 45 profile tyres that are supposed to be fashionable.
Multi car policy
Our 2-car household comprised a 2001 Porsche Boxster (fun) and a 2005 Skoda 2.0 TDi (practical and frugal) until we recently replaced the Skoda with a 2016 SEAT Leon Cupra ST (practical and fun). Now we are missing the frugal element of the previous combination. To replace the Porsche, as it is starting to show it's age, I am attracted to a second hand SEAT Leon 1.4TSI 150PS FR, as it has fairly good performance but can also return good fuel economy thanks to the ACT technology. I believe the Audi A3 has similar figures but is a bit too expensive for a comparable age car. Are there other second hand petrol cars that can match this combination of economy and performance that I should consider?
DS, via email
Yes. I ran a Peugeot 308 1.2 Puretech 130 6-speed for a year, which, with 230Nm, stormed up hills, yet still delivered close to 50mpg over 12,000 miles. This engine has so far proved to be 100% reliable and, though the VAG 1.4TSI 150 is excellent, its record is not quite 100%.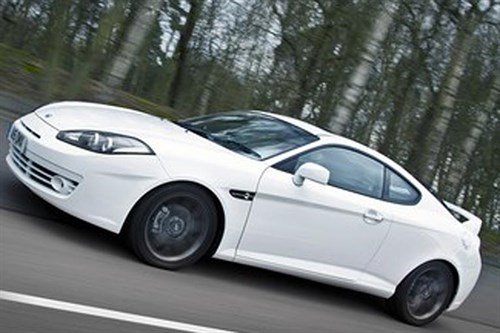 Backs to the future
I own a Hyundai coupe, which I adore, but it is no nine years old and will soon start costing me to run it. I shall be very sorry to get rid of it and my main concern is what I should replace it with. I need something of similar ability and with a little umph to get me out of difficulty should I get into one. I must add I am in my seventies and will also need something easier to get in and out of! Can you suggest anything?
SL, via email
If coupes are out, that puts Sciroccos and Volvo C30s out of the picture, and also the Hyundai Veloster that replaced the coupe and had two doors one side; one door on the other. More sensibly, something like a KIA Venga or a Hyundai ix20, which are more upright.
Cart before the horse?
I'm thinking of towing a caravan, based on the idea that once you get to where you are going you can unhitch the caravan and drive round in a reasonably sized car, which seems easier than driving a fairly large SUV and having to maybe tow a small car, which involves doubling up on everything such as tax and insurance for both vehicles. Having said all that, what's your opinion of the idea? And, most important, what would be your recommendation for a towing vehicle. How about, Honda HR-V, Suzuki Vitara? Very much dependant on your opinion. Must have proven reliability though.
PW, via email
I'd wondered about that, so I asked. The reason why people tow small cars with camper vans is that they can pitch up and sleep in a camper van virtually anywhere, whereas with a caravan they are restricted to campsites. A Honda HR-V 1.6iDTEC 2WD works fine solo but won't tow much. A Vitara S 1.4T Boosterjet is 4WD, so is a basically better towcar.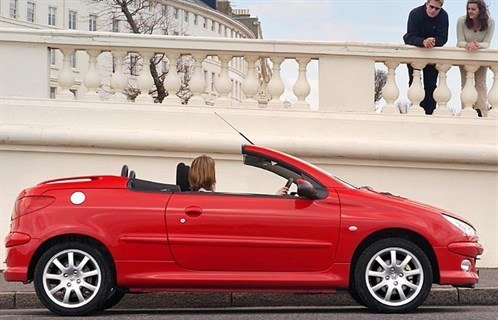 Conversion tabled
I have the chance to buy a 2005 Peugeot 207CC, 80k miles, mint condition. Could it be money pit? Price £1,000. Might be able to scalp a bit off. One tyre only just bought. Got an 11 month ticket.
KM, via email
That'll be a 206CC, not a 207CC that didn't arrive until 2007. Make sure the roof goes up and down properly. 206CC specific problems here: /carbycar/peugeot/206-cc-2000/?section=good/ 206 problems here: /carbycar/peugeot/206-1998/?section=good/ 
Click to Honest John's Motoring Agony Column 12-08-2017 Part 2
Comments
Author

Honest John
Latest