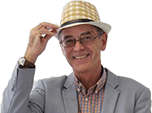 Honest John's Motoring Agony Column 10-06-2017 Part 1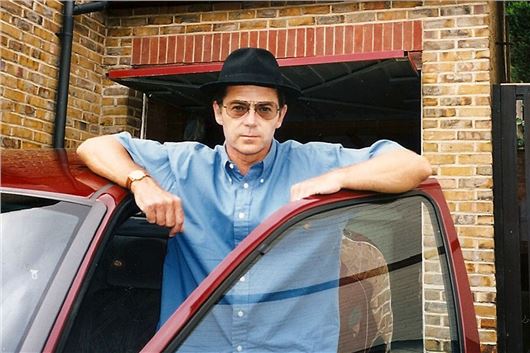 Published 09 June 2017
This week's Mayday messages involve pedallists, Priuses, Citroenists, airconomists, emissionists, and impatientists (among many others) 
As usual, emails to Honest John should be addressed to: letters@honestjohn.co.uk  Please try to keep them as short as possible.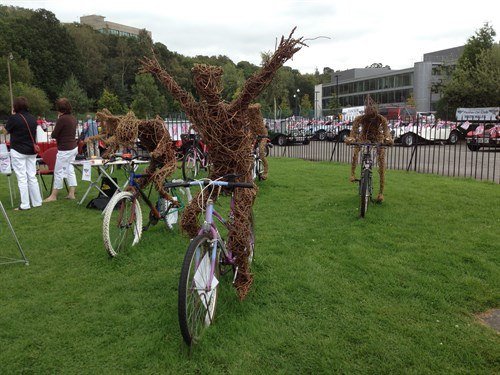 Lycra louts
I appreciate that my comments may not be your "reason d'etre", but someone has to stand up for the motorist against the growing influence of the cycling lobby and quite honesty I don't know who else to contact. I have written many times to the Telegraph letters column but it brings no response. The cyclist can commit every crime in the book: Jumping lights and pedestrian crossings; Riding the wrong way down one-way streets; You name it, they do it and with complete impunity, yet if a motorist remonstrates by blowing his horn he gets nothing but abuse and can even get the side of his car kicked in. There is nothing he can do about this, as there is no way of identifying the cyclist. The latest incident I witnessed was a cyclist riding down the A27 in East Sussex in the rush hour and, as you would appreciate, the road was packed. This cyclist was causing severe problems as vehicles had to move over from their lane to avoid him, yet there was a cycle lane running next to the road. That sums up the cyclist attitude. Speak to the people who live near Box Hill and hear what they think of cyclists. If cyclists want to be part of the transport system they must be licensed with and identification number plate so they can be recognised and prosecuted for any offence they cause. They must also be insured and legally required to ride in cycle lanes where they exist. As I said, I do not know who to go to. Will you be the motorist champion? I hope so.
JA, Peacehaven
We have run similar emails in the past. Yours is obviously ten times too long for The Telegraph, but I can run it here. If a car hit a cyclist in the road who was refusing to use the adjacent cycle lane then it would make an interesting court case, particularly if the motorist was financially backed to take the case to a higher court.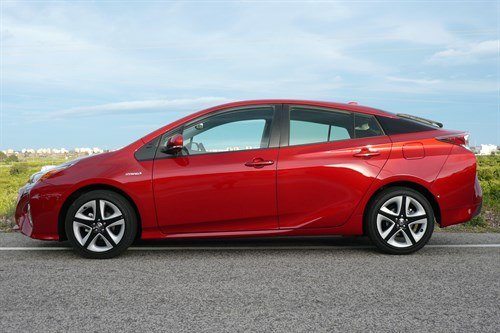 Take these chains, from my car…
I just bought a Prius 4 demonstrator from Ron Brooke's Ilkeston Derbyshire: superb dealership, the best I have ever dealt with. Now I know I should ask them this question, but I would rather ask you, does this car have a cam belt, chain, or, as I have read somewhere? nothing, Toyota having done away with all serviceable items on Prius models. My local garage in Worcester appears to not want me to know, (only my feeling) so that I'm encouraged to have them maintain it, replacing parts as a matter of course, the irony being I wouldn't let anyone other than Toyota technicians touch it anyway. Despite the disparaging remarks about the Prius (and this is my third), I have found them wonderful cars, ticking every box for me without exception.
PW, via email
Timing chain Atkinson cycle engine. Extremely reliable for the reasons you have been told. The first thing that fails is the waterpump, which is expensive because it's buried in the timing chain cover. But this is very rare and usually at some kind of monster mileage by which time most other cars have been scrapped.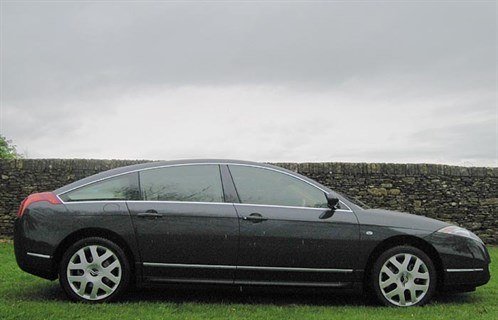 Little perforations
My 2012 Citroen C6 (the last one made for the UK market) has a 12 year corrosion warranty. Having recently noticed evidence of decay on the rear nearside pillar adjacent to the rear screen and boot lid, I contacted the local Citroen dealer to have the matter investigated. Fortunately I have had the car inspected at the required intervals and thus recorded in the maintenance handbook under the warranty conditions. I have also kept the service invoices and, pertinently, that for the bodywork inspection. Needless to say, both the dealer and Citroen UK went to great lengths to examine all the documentation because, had I not complied with every stipulation, the warranty would have been deemed invalid. A word of warning, therefore, to anyone with such a warranty: it is the car owner's responsibility to ensure all inspections are carried out in accordance with the terms and conditions. Motorists often overlook this important matter, to their great cost.
MB, Cockermouth
Absolutely right. They do. A lot of rustbucket 1997 - 2004 Mercedes owners found this out to their considerable cost. Mercedes 30 year Mobilo warranty is riddled with caveats. (Good for you for keeping this fine example of Citroenique on the road.)
Condenser milked?
I own a VW Polo Match that is 3 years old with mileage of just over 10,000. It underwent its first MoT test last week and passed without fault. However, I did mention two issues for investigation (it was also being serviced by the dealer). One was the air con that got a bit noisy after it had been on for a few minutes. Secondly, a warning light on the dash indicating the boot wasn't shut (when it was). The technician testing the faults found that the boot needed a new catch (@ £112 + VAT) and the aircon needed a new condenser (@ £742 + VAT).  I pointed out to the dealer that the car (bought from him) was just 3 years old and shouldn't the aircon have lasted longer than that? The dealer was surprisingly unconcerned and put it down to "one of those things." Is this something I should just accept? Does this fall within "wear and tear", although no longer under warranty?
LC, via email
The reason for an a/c condenser failing us usually stone damage and damage is not covered by warranty. It's possible (not definite) that the hatchback catch could have been fixed by squirting with some WD40.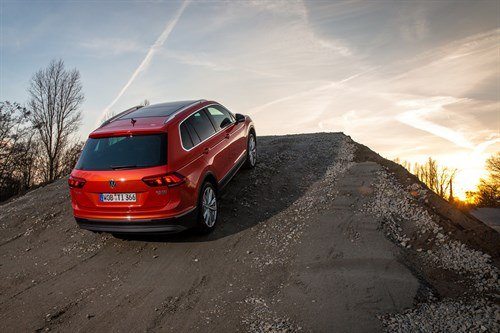 In diesel exposure
I own a 2-year old low mileage VW Tiguan 2.0 TDI BMT. It was an ex-demo vehicle, and I've had it for about 18 months. It has the Euro 6 engine that uses AdBlue to burn off Nitrous Oxides. We use the car for short journeys, most weeks a 20-mile round trip and often longer ones. Sometimes the DPF regenerates on shorter trips but not on longer ones. The Government now seems set against diesels because of pollution; and in your weekly column you have highlighted all the possible expensive problems that diesel owners are likely to face when the car gets to 3 years or older. My wife and I enjoy driving the car for its comfort and space, and the higher driving position. In view of this should I consider changing to a similar size petrol or hybrid car, and what would you recommend?
PB, Harrogate
Given your usage pattern and assuming you can get a sensible price for your Tiguan, yes. So far the contenders are the KIA Niro, the Toyota RAV-4 hybrid and the Toyota C-HR hybrid. You can look the Niro and C-HR up at http://www.honestjohn/co.uk/road-tests/ Obviously, if you are going to lose a fortune p/x ing your Tiguan it makes better financial sense to hang on to it and amortise it before switching to a petrol hybrid, by which time there will be more choice.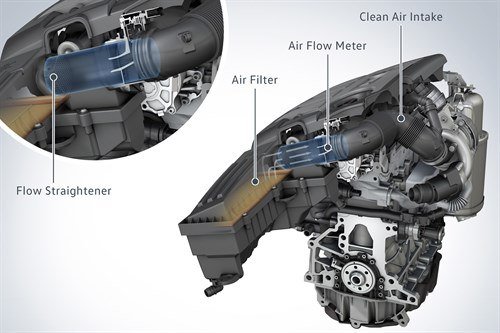 Why are we waiting?
Please can you help me to find out what is happening regarding the rectifying work for my Skoda Octavia EA189 diesel? The registration of my car is RV62VRP, and the VIN is TMBGT21Z6D2043489. I purchased it new in September 2012. I was contacted by Skoda in October 2015 to confirm that my car was affected, and would need modification. Although I have had a number of letters from them saying that they are working on a fix, so far no date has been given. I went on to their website last week and although they state that they aim to resolve the problem for all of their cars by the end of 2016, when I put in my car details I am informed that no date can be given for the work to be carried out. I phoned Skoda customer services, and they confirmed that no date could be given for the work to be done. I was therefore rather surprised when I read in your column this weekend a letter from the owner of a VW Passat 1.6 TDI commenting on the effects of the emissions fix, which was carried out in January of this year. I assume that this is the same engine as my car? I have been very patient about the work, as I do not intend to change my car in the immediate future, but I cannot understand why Skoda still cannot give a likely date for the work to be carried out, almost 2 years after the problem was first identified. Rather cynically, I have come to the view that now the publicity has died down, and the VW group is once again making record profits, that they cannot be bothered to deal with the last remaining few repairs to their corrupt engines. I am most disappointed with the customer service that I have received from Skoda, and will certainly never buy a car from the VW Group again.
CP, via email
The fix for the EA198 1.6TDI was not approved by the KBA until 13th December 2016. I had a meeting in March with senior engineers from VAG who are responsible for the project and they told me that it will take until the end of 2017 to rectify all 10,000,000 affected cars in Europe. This doesn't mean that your car will be delayed until the end of 2017. What it means is that the entire project of modifying 10,000,000 cars will not be completed until the end of 2017.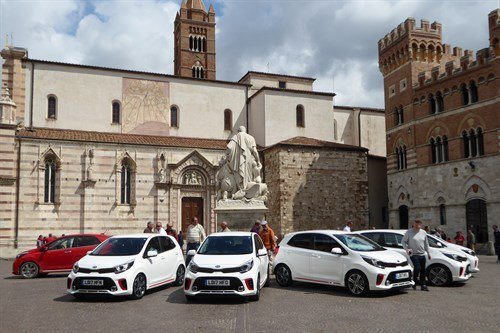 Narrowing it down
We own a rather old 1999 Peugeot 206 petrol automatic and would like to purchase a replacement car 3/5 years old, but we have a problem in that the entrance of our garage will not take a car any wider than our old Peugeot, though it can be much longer. Can you please recommend a car with an engine size of 1.0 or 1.25 litre hatchback in a lower insurance class than our present car that would go into the garage?
AJ, via email
Hyundai i10 or KIA Picanto 1.25 auto.
Extras, extras, read all about the 
I am considering the purchase of a 14,000-mile January 2014 Audi A3 Sportback SE 1.2TFSI 105PS. The car has not yet been seen (except on the dealers web-site) or test-driven, as it has to be brought from another Audi dealer's showroom. Price of the car is £13,000, for which I have paid a refundable deposit of £500 should the sale not proceed. The dealer is asking me to also consider the following "Optional Warranties/Insurances", and I would like your comments: Tyre and Alloy Wheel Policy 36 months cover £330. GAP Policy for 36 months £289. And Cosmetix by GardX Assure for 36 months at £349. I am in my mid-seventies so perhaps I should stay with my uncomplicated 5 Door Hatchback VW Golf 1.4 S. mark IV registered in 2000 and which I have owned since November 2001. Mileage 72,000: still running well (only now doing 4000 miles max.p.a.) and only requiring some minor attention to door and boot locks, although the heater system is poor, compared to modern cars, & slow to come to full power/heat in very cold weather. Any suggestions?
ML, Chesterfield
While the price of the car itself is not crazy: http://www.honestjohn.co.uk/used-prices/Audi/A3/2014/?q=1.2/ These extras are all significant money earners for the dealer. All are available for around a third of his prices elsewhere.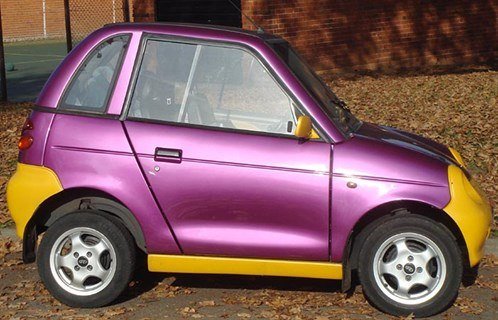 Electric shock
I have a dilemma and it relates to totally electric cars. Having previously owned a G-Wiz and a Tazzari, I migrated to a safer vehicle, a Renault Zoe. I entered into a PCP with Renault and, aside of repayments, there's the battery lease plan of £70pcm. This was three years ago and the PCP is coming to fruition; I have only done some 7,500 miles in total. When I took out the PCP I was assured that I "would not lose out". However, instead of a car with some value, they have advised that I have 3 options: settle the PCP at £6,875.48 when the car would then be mine (although I would have to enter into a new battery lease agreement at a cost of at least £70 pcm, if not more, because the battery is now 3 years old); secondly, with the car being mine, they would offer me £4,000 (estimated as at June 2017) against a new car; or thirdly, return the keys and avoid the PCP balloon payment. After the 3 years I have a negative return, it seems. The alternative to a Zoe is a BMW i3, which does not have a battery lease arrangement, but the base cost is considerably higher, although a BMW repayment basis is a 1.3% APR compared with Renault at 3.99% APR. Electric cars are an excellent idea and serve me well in respect of Central London but is it to be that they will always return a negative equity either by purchasing outright, HP or PCP? Should I purchase the old Zoe and enter into a new battery agreement; trade in against a new Zoe; or enter into a new PCP with BMW? Your considered advice would be appreciated.
GM, London
You seem to have negative equity in the Zoe, so simply return it. The deal the dealer is offering makes no sense to you at all unless what he means is if you return the Zoe he will make a £4,000 deposit contribution to your next PCP on a Zoe. That does start to make sense. You could consider a used i3. Now and again, BMW has a clearout and sometimes they go cheaply. The best one to get is one with the range extender petrol engine because then you have a wider re-sale market.
…long enough to have a bowling alley in the back.
I purchased a 1948 Cadillac from my uncle who has recently sadly passed away. I am not in a position now to keep it and would like to sell it. I've had lots of offers on the car already but don't know how much it's worth or where to sell it. Some people have suggested Sweden or America would be my best bet. Do you have any advice, please?

RD, via email
If it's the fastback version this is a truly fabulous looking car. Bentley copied the look (less successfully) for the R-Type Continental. Old Cadillacs are popular in Sweden, though usually at least 10 years younger than this one for which some engine parts are difficult to get hold of, even in the USA. Your best bet is a classic car auction, such as http://www.historics.co.uk that sold a 1961 Eldorado Biarritz convertible for £38,640 inc. in May, or http://www.brightwells.com at Bicester Heritage. Enter early enough and you will gain worldwide publicity. These days, a lot of classics are bought by online bidders during the auction so the buyer could come from the USA, from Europe or from the Middle or Far East.
Ferrous wheels 
I bought a Mercedes-Benz S320CDI 2 years ago. It is now 12 years old and it has rusty patch on the top of the car, which is definitely coming from inside out, and some rust under the car. I tried to find on the Internet some information if the warranty for the bodywork is transferable or not? I understood that there is an automatic 30 year warranty for the bodywork but I don't know if there is any warranty for the bodywork on my car or not?
TS, via email
There was supposed to be a 30 year Mobilo no rust-through warranty but it is dependent on annual inspections by a Mercedes dealer.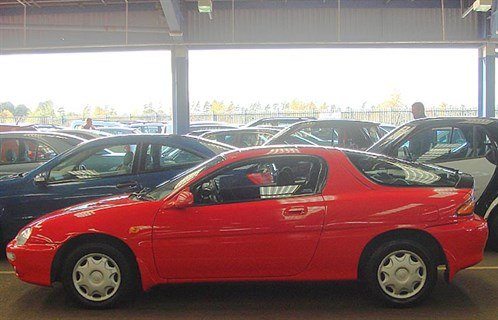 Style counselling
The 21-year old daughter of a family friend who has been driving for one year asked for help to find a "different" car from around 1998-2000. Must be fairly reasonable to run, costs wise. I thought first of the Tigra and Civic coupe 1.7, but understand both belt cam (I think the Puma is too), so no good. She has seen pics and loves the tilt/slide sunroofs...not the dreaded panoramic things of nowadays. The only others can think are 316i/318is coupes, but insurance, even on "classic" type low mileage policy?
FS, via email
Apart from BMW, most small engines of this period were belt cam. What about a Mazda MX3 (1.6 easier to insure): http://www.honestjohn.co.uk/carbycar/mazda/mx3-1991/ Or a Mitsubishi FTO: http://www.honestjohn.co.uk/carbycar/mitsubishi/fto-1996/ Very few Toyota Corolla AE86 coupes escaped the drifting community: https://classics.honestjohn.co.uk/reviews/toyota/corolla-ae86/ Same goes for the Nissan 200SX: https://classics.honestjohn.co.uk/reviews/nissan/200sx/
Short haul
I'm looking to replace my Avensis 2.0D-4D hatchback with a similar-sized/powered estate. Petrol, because I do low mileage (under 10,000pa) and lots of short journeys. I've shortlisted the Skoda Octavia and the Mazda 6 Tourer. Do you have any comments/other suggestions? I don't like electronic handbrakes. I also tow unbraked trailers from time to time, and am concerned that the Skoda's 1.4 engine might be highly stressed. 4WD could occasionally be useful (for on-road use), as long as it can be turned off.
SD, Longfield, Kent 
The Mazda 6 has had an electromechanical parking brake since January 2015. The Skoda Octavia still has a lever type parking brake. You need the 1.4TSI 150 estate and preferably fit it with 205/55 R16 Michelin Cross Climate tyres or Goodyear Vector 4 Seasons Gen II. If you want AWD you would have to go for the Octavia Scout. The AWD self-selects but is permanent.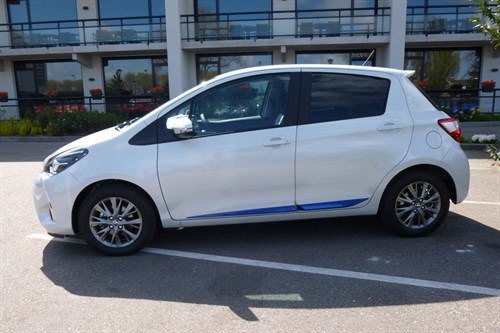 Okay Yar?
Do you have anything negative about the Toyota Yaris Hybrid?
NS, via email
Here's the carbycar entry: http://www.honestjohn.co.uk/carbycar/toyota/yaris-and-yaris-hybrid-2011/ Here's the latest road test: http://www.honestjohn.co.uk/road-tests/toyota/toyota-yaris-2017-range-road-test/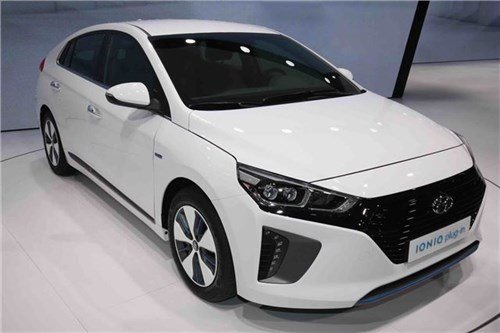 PHEVorite 
I need to replace our ancient and too small Ford Focus. I would like a PHEV as I work from home and our weekly driving is mainly the school run, which I would like to do all electric. The car also needs to be big enough for our family of 4 to go on holiday in the UK. Should I buy a second-hand low mileage Mitsubishi Outlander PHEV now or wait and get a new KIA Niro PHEV for about the same money? I really like the 7-year warranty of the KIA. Is the car worth the wait?

PE, via email
As long as you remember to plug it in every night, locally you will get a better electric range from a PHEV than from a hybrid. But on a long run of 200 miles or more a PHEV their fuel economy once the initial charge is used up is slightly worse due to the extra weight of the batteries. The Niro hybrid and PHEV are much smaller than the Outlander. You can also get a Hyundai Ioniq as a pure electric, as a plug-in hybrid, or as a hybrid.
Faking it
I was recently involved in an accident that resulted in the third party making a claim for whiplash. However, the insurance company believed it to be a fraudulent claim and employed a fraud prevention agency to investigate. The result was that the third party withdrew it's claim. I would like to know how this will effect the third party's ability to obtain future insurance and what other effects it will have on this person's life?

AW, via email
Unless he was charged and convicted of fraud he'll have no criminal record. If his claim was recorded on the Motor Insurer's Database (MID) and he fails to declare that he made the claim when applying for a new insurance policy, it is possible he could be refused insurance. Let's hope that happens to the lying chancer.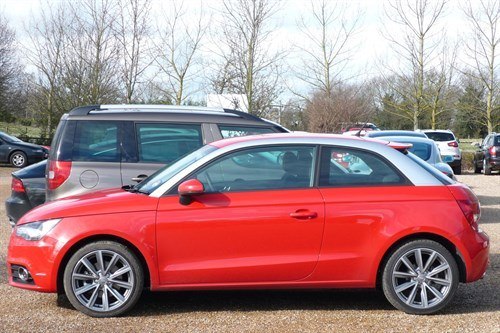 January man
A friend has a January 2011 registered Audi A1 Sport petrol with a 1,390cc 122HP engine and around 35,000 miles from new. I know from reading your column and forum that certain VAG 1.4 engines can be problematic either with timing chain or compression issues. Would this be one of the affected engines? He has no idea if it is a Twincharger, although he thinks it is a TFSI, which we believe means turbocharged. I have relayed your advice to change the oil frequently and to ignore the long-life servicing. He intends to keep the car for a long time, but this might depend on whether the engine is a ticking time bomb. Your advice appreciated
PT, Dunstable
It isn't a Twincharger, but it is a chain cam 1.4TFSI and these could have problems with the chains due to the varying quality of the links. But the incidence of failure is relatively low compared to the number of these engines out there. Annual or 10k mile oil and filter changes (whichever comes first) help to prolong the lives of the chains.
Insure rescue
I apologise if this may seem a stupid question, but I'd be very grateful if you can verify if a car is on the public highway does it need to be insured? My friend says, as he doesn't drive the car because there are problems with it, then it doesn't need insurance? The road tax has been paid. I have tried to tell him so many times that he does need insurance but he doesn't believe me. Can you clarify please? 
JR, via email
A UK registered car has to either be continuously insured whether it is kept on the road or not or put on a SORN: https://www.gov.uk/make-a-sorn/ If this is not done the keeper risks 6 licence penalty points, a stiff fine and possibly confiscation of the vehicle. RHD cars bought in the UK and then put onto Bulgarian registrations somehow seem to get away with it, though.
Click to Honest John's Motoring Agony Column 10-06-2017 Part 2
Comments
Author

Honest John
Latest