Honest John's Motoring Agony Column 27-05-2017 Part 1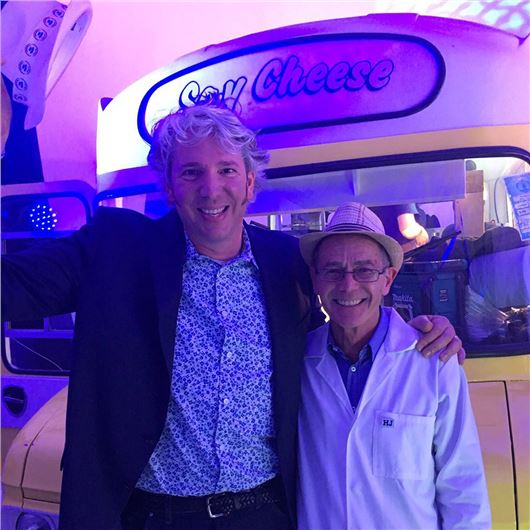 Published 26 May 2017
This week's motoring missives start with hill starts, muse over museums, get a little diverted, go parking mad, delve into discounts, and clean up.
As usual, emails to Honest John should be addressed to: letters@honestjohn.co.uk  Please try to keep them as short as possible.
Distant relative
I drive a 2010 FIAT 500. I recently moved to Cornwall and now need something that copes with the hills and is comfortable for regular 600 mile round trips to see family and friends. I have in the region of £6,000 to spend and need it to last 5-10 years covering 15,000 miles annually. I have been offered a 2012 Golf 1.6 diesel. Is this a good choice? What else should I consider?
GS, Cornwall
You will miss the FIAT 500's excellent front seats and this Golf is a bad choice. Lot of issues with the EA189 1.6TDI and also subject to the VAG NOx emissions fix that does not always work. Get a KIA cee'd 1.6CRDI (maybe with balance of 7 year warranty) or a Hyundai i30 1.6CRDI.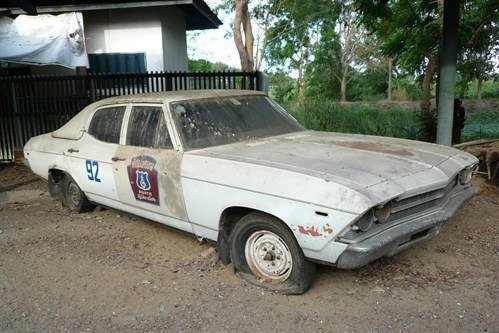 Old Bangers
I was interested in the location of the American car museum outside Bangkok. Are any of the vehicles for sale? Either way, I would love to see it. Look forward to your reply.
MH, via email
It's not Bangkok. It's Lam Luk Ka. Suvarnabhumi Airport side. The manager is Narong Poungpong. The owner is P-Ploy Yont. Telephone numbers are +6627470670; +4419275029 and +4427470671. Apparently everything is for sale. But whether the cars would make economic restorations is another matter.
Diversion
For years I've driven between Penzance and Buxton about 9 times a year. Leaving either way after 6/7pm, it normally took about 5 hours. Not any more. Over the last few years ever more temporary overnight closures between motorway junctions have occurred. Last week we were delayed by 5 separate closures necessitating diversion on the M5, M6 and M42, plus what appeared to be a 'training' police rolling road block on the M42 just in front of us. We are not obliged to travel at any specific time and I appreciate that these activities are necessary. So: How can I find out when and where these overnight closures are planned for? What time in the evening are they set up and taken down? Are there any evenings of the week when they are less likely (perhaps Saturday)?
RM, via email
I can't tell you about police activity, but scheduled closures are here: http://www.highways.gov.uk/traffic-information/traffic-information-services/scheduled-roadworks/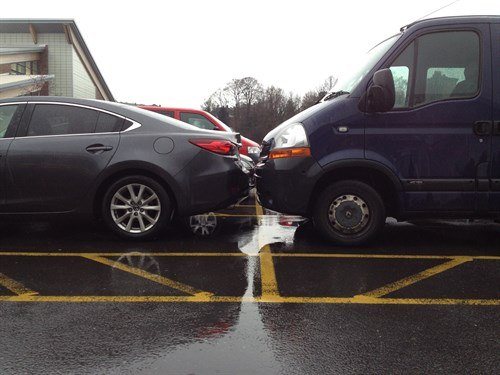 Look, but don't touch
Returning to my parked car, I was confronted by the owner of a car parked directly behind me. He maintained that I had reversed into his car, causing some damage. When I checked, our cars were barely touching and I could see no damage. My car has reversing sensors and neither me or my wife were aware of any collision when reversing into the bay. Had I been aware of this I would not have left my car in contact with his and spent half an hour in the store before returning to my car. Attempting to resolve this matter amicably, I gave him my name and address. Looking back on this, I wonder if this is a scam and he would claim damages for a non-existing collision. Would you advise me on my best protection? I would also like to thank you for the advice you gave regarding the Gap insurance con when buying a new car. As a result I was refunded the £400 premium.
JMW, Lincoln
He might have a go, in which case you must immediately challenge him to sue you for the damage using the Small Claims procedure and if he wants to take it any further you will see him in the County Court. That should shut him up fairly promptly.
Of marginal interest
I'm wondering if you could estimate how much margin is in a new car sale for dealers and then brokers? I realise this probably varies massively between manufacturers and models but is there a percentage a dealer will take on list price?
SK, via email 
A dealer margin can be anything between 3% and 30%, depending on all sorts of factors, but mostly volume. That how the brokers work. They channel so many orders through individual dealers that the volume discounts the dealers obtain mean lower prices to the customers. The latest email from www.drivethedeal.com showed discounts of between 5% and 31%.
Seeing the light
I have been recommended Quixx as restorer for my faded polycarbonate headlights. I can buy it locally, but is this one of the better products or can you recommend a better one?

RE, via email
I use Brasso.
Liable for libel
I would be grateful if you could clarify HPI Security Watch. A prospective buyer for my Subaru Outback did an HPI check that returned with a 'Stop' under the Security Watch section. All other boxes were clear. The HPI website indicates that Security Watch was initiated by someone unknown to me. Could this be a case of wrong data being entered into my vehicle's details held by HPI as I have no idea what this is about? I bought the vehicle 10 years ago as an ex demonstrator.
RM, via email
Might be wrong data. Probably a dealer asset loan for the car was paid but not cleared 10 years ago and forgotten about. However, since HPI is publishing damaging information about your property that materially damages your ability to sell it, you can demand to know what information HPI has on the car under Data Protection Regulations. If it holds incorrect information then you can sue HPI for whatever libel damage this causes you, including the cost of advertising your car and the cost of having to hang on to it until you can sell it for market price.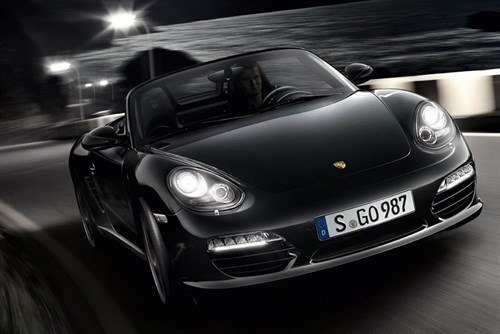 Boxting cleverly
I have recently retired and am considering buying a used 2010/11 Porsche Boxter with 30,000 - 40,000 miles from a Porsche dealership. I will only be doing about 3,000 miles a year as we use my wife's car for the majority of the time. The car will have a two-year warranty, but what problems am I likely to encounter in the future in terms of maintenance issues, and what are the risks if I keep the car for, say, five years?

ID, via email
Though Porsche used prices seem to be based on low mileages, the cars themselves, and particularly the watercooled cars, don't like low mileage use. That is, they don't like being taken out to be run for a few miles them put back into the garage. But if your 3,000 miles a year consists mainly of runs of 50 miles or more then it's likely to have less problems. Here's what we have on Porsche 987 Boxsters: /carbycar/porsche/boxster-987-2005/
MINI mum price
I am going to sell my 15-year old MINI Cooper automatic and have not got any idea what price to sell it for. When I look online the prices vary for similar cars, and where should I advertise? I have never sold a car before. My car is in great condition, has 53,972 miles and a full service history. It's Cosmos Black with black leather seats, Chilli pack, Alarm, Automatic Air conditioning, Two sets of keys
JA, via email
Reads like a nice one. The quickest way would be webuyanycar.com or wewantanycar.com, but it's probably too old for them to be interested so they'll make you a low bid that they know you won't take. What I'd do is put a photo ad into local newspaper shop windows. You could try £1,750 (bearing in mimd it's 15 years old). No joy there, spread the net wider into Autotrader, or even try an eBay auction (that could be a bit of a nailbiter).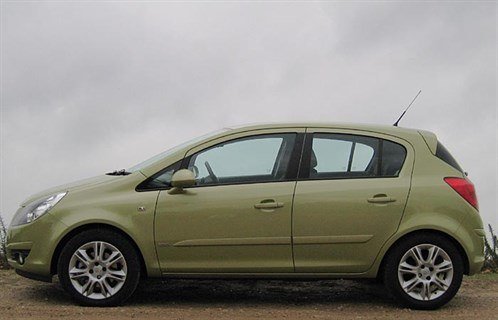 Suggested Corsa action
15 months ago I bought on HP from a large, well known Vauxhall dealership a 5-door Vauxhall Corsa 1.6 automatic, 1st registered 2010. I now am unable to afford a car and it must be sold. The car is parked on my flats residents car park and last week a vehicle damaged the offside door. It was not reported. The damage is not great but very visible and needs repair. Two body repair garages who I approached have quite independently said that the car had signs  of being in an earlier crash. After this long interval have I got any 'comeback' on this official Vauxhall dealer? I am really quite desperate to sell the car at the best possible price. 
PH, via email
In theory, legally, you do have rights under The Consumer Protection from Unfair Trading Regulations May 2008 (CPRs) contains a general prohibition against unfair commercial practices and, in particular prohibitions against misleading actions, misleading omissions and aggressive commercial practices. The Regulations are enforceable through the civil and criminal courts. This creates an offence of misleading omissions that would not previously have been an offence if the consumer had not asked the right questions. So if a salesman knows a car has, for example, been badly damaged and repaired and does not tell the customer, he could later be held liable if the customer subsequently discovered that the car had been damaged and repaired. In reality it won't be as easy. I don't think you have much alternative other than to get the car repaired then sell it as best you can. Law here: /faq/consumer-rights/
Cupra runneth over
I bought a SEAT Leon FR, new, in March 2016. It was serviced on February 22nd 2017. On April 2nd, 2017 there was a catastrophic clutch failure. The car was stuck in second gear and there was a strong burning smell. It had done 9,000 miles. The SEAT garage in Crewe fitted a new clutch and flywheel, charging me £1,363. They claim it is due to driver error. I have owned 3 Golf GTIs and 2 previous Leon Cupras, exchanging each of them after 3 years and some 60,000 miles, and I have never had a clutch problem before. I have retained the parts for an independent assessment. I would value your opinion.

JE, via email 
I guess this was a diesel for it to have a DMF. This is not a regular failure on any of the VAG MQB cars. If you want to take it further, have the parts professionally inspected by http://www.scotiavehicleinspection.com/ and if their report casts doubt on the original quality of the parts or their assembly, take the supplying dealer to Small Claims.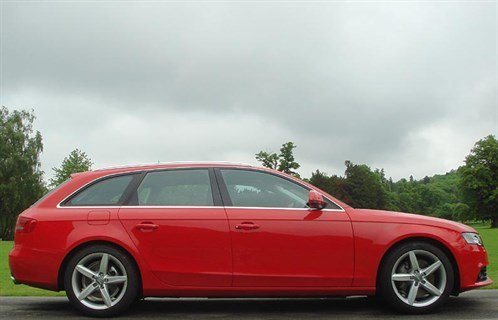 Best price
Due to bereavement, my sister wants me to sell (and get as much as I can for) her late husband's Audi. It is a 2014 Audi A4 Avant 2.0 TDI SE Technik S-tronic 177PS with 25,000 miles, kept in absolutely pristine condition, purchased and dealer serviced from new at Audi Preston (Lancs). This car has been treasured, never had anyone in the back (no kids) and never driven over the speed limit. Looks like it just came out of the showroom. She thought Audi Preston might be generous when possibly buying it back as they have bought 5 successive Audis from them over 12 years. They said they would buy it back but offered only a rock-bottom £12,000. Internet valuation sites suggest a private sale price between £15,400 (excellent) to £13965 (poor). Or £13,201 trade-in. In your opinion would this get more than £12k at BCA, or should I try Autotrader?
EL, via email
Our system gives a part-exchange price of £10,590, finds most for sale at dealers at between £12,650 and £17,400 and most for sale privately at between £12,050 and £15,450. You can get a more accurate pricing by keying in the reg and mileage here: /used-prices/ BCA doesn't do Sure Sell any more. Instead it owns webuyanycar.com that channels cars through its own UK Car auction channel. Same goes for Manheim and wewantanycar.com. So it's either that or run all the risks of trying to sell it yourself via Autotrader or eBay. Remember, no test drives unless the driver is properly insured and you need to check if the car is still insured anyway.
Losing her cool
The coolant level in my 10-year old Audi A3 goes from max to min level far too quickly. This has been happening for about 18 months. There is nothing to see in the engine or on the road, the engine does not get too hot and there is no smoke on opening the bonnet after a journey. More recently I have been topping the level after only about 150 miles. I have been offered a pressure test but not sure what the problem could be. A porous head gasket is mentioned on some forums in cars of this age?  I think I need to move it on. Any ideas?
KB, via email
Might be an airlock. From cold, take off the expansion tank cap, set the heater in the cabin to maximum heat, then start the car and run the engine until it reaches temperature and the thermostat opens. When this happens coolant will be expelled from the expansion tank together with the trapped air. Using a cloth, quickly replace the cap. Be very careful not to get scalded or to tangle a sleeve or fingers in moving engine parts. The fans may start to turn.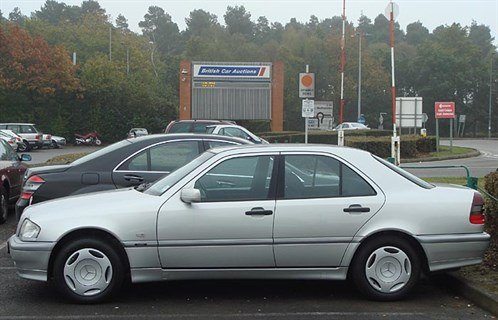 Merc'd man
My 1972 Mercedes 280 Auto was succeeded in 1995 by a C180 Auto, now with 55,000 miles, garaged and in good condition. I wonder whether, after 22 trouble-free years, the time has come to buy a 'modern' car? (Another Mercedes-Benz?) Budget approx. £30,000. If so, should I keep the C180 for future collectors or offer it in part exchange? 
TA, via email
A 1995 C Class preceded the 1997-2003 rust bug that killed off most Mercedes built in that period. So yours will be "one of the few" and could be worth preserving. Not being EU4 it will progressively banned from or penalised from entering city centres in coming years (from September 2020 diesels older than EU6 will be heavily penalised for entering London). But I'd keep it and try and do a deal on a current model C-Class with a petrol engine.
Power struggle
I bought a new Ford Kuga Titanium 2.0 TDCI AWD auto in July 2016 from Jennings Ford. Almost immediately I started to notice hesitation when accelerating from low speeds. This happens on an intermittent basis and some days not at all. When it occurs in heavy traffic it is dangerous and my wife will not drive the car at all. I took the car to my local Ford dealership in September. They said they could find nothing wrong, but did a software update. The fault continued. I returned to the local dealer and they again said there was nothing wrong. I wrote to the supplying dealership, Jennings Ford in November to report the fault and to state the car was unsatisfactory. They advised me to log the fault with Ford Customer Relations Centre, which I did. Since then it has been a continuous process of prevarication. Under guidance from Ford CRC the car has been back again to the local dealer, who again reported no fault. However, Ford CRC indicated by telephone they believe the fault is down to driving style. I have 50 years experience of driving around the world and this is an insult. I have asked them to put it in writing, which they have yet to do. I have just learned through an Internet search that problems with this Powershift transmission are occurring globally and there appear to be class actions taking place in Australia and the USA so it appears that Ford is fully aware of the issue. Can you please advise me on the best next step. 
AT, via email
I've recorded your problem in /carbycar/  However, if you use the car for repeated short runs from cold starts then the problem may be the diesel engine's emissions devices rather than the Powershift transmission. The problematic Powershift is the twin dry clutch low torque type in smaller cars, not the twin wet clutch high torque type fitted with bigger engines. To reduce DPF problems, Addison Lee (that runs a fleet of about 3,000 Galaxy 2.0TDCI Powershifts as private hire cars) gives them an oil and filter change every 6,000 miles.  If this is not helpful to you, then your legal rights are here: /faq/consumer-rights/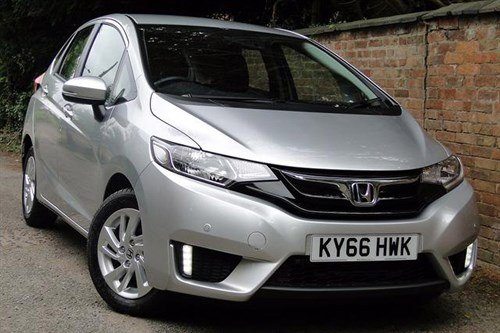 Economical, with the truth
I have owned 3 Honda Jazz over the last 9 years. The first was an ex-demonstrator ES model, the second a brand new ES, the third, purchased a month ago, is a brand new EX - all with CVT automatic transmissions. A comparison between the mpg quoted in the literature for my latest Jazz and the mpg quoted in the leaflet that refers to the ES I have just part exchanged, suggests that the fuel efficiency of my new EX should be better than the ES. However, having driven just 500 miles in the new EX there is, as yet, no evidence that it is achieving a more fuel-efficient performance. In discussing my concerns with the dealer I was advised that the fuel economy will improve gradually as the car is run in. I was further advised that the vehicle may have to travel up to 6,000 miles before it achieves optimum performance. My average annual mileage over the past 9 years has been, and will continue to be, 6,000 to 6,500. On this basis it could be up to 12 months before the car's fuel efficiency can be properly assessed. I am as pleased with this third Jazz as I was with the previous two, except for my concerns about fuel efficiency. I would very much welcome your advice.
LP, Thatcham
Driving very carefully, using the paddles, I managed to achieve 58mpg on the dash in the new Jazz 1.3iVTEC CVT-7. The Real MPG average is 49.8mpg.
Towed in the hole
My Audi garage confirmed that, when the emissions adjustment to my 2008 Audi A4 Avant is complete, the car computer system will be returned to as new condition. This means that, because the car has a towbar fitted, the car computer system will have to be re-coded. If the car had the towbar fitted by Audi, the inference was that Audi would re-code the car for free. However, as the car had the towbar fitted independently, they didn't have the codes and the inference was that this would be at my expense. What do you think?
AC, via email
The fact that the NOx emissions remap is happening long after you had the towbar fitted is not your responsibility. The fact that it is needed at all is entirely Audi's responsibility because they lied about the NOx emissions in the first place. You can insist that they do it and get it 100% right entirely FoC. However, if the car engine is too worn to accept the update then costs could be down to you.
Make sensor this
We have a 71,500 mile 2003 Ford Focus and for the last 4 years or so the dashboard lights and instruments (rev counter, speedometer, temp. and fuel gauges) have flashed on and off randomly and then failed completely, and then come on again. At first, cleaning the top of the battery restored normal service, and recently I have been squirting switch cleaning fluid into the ignition switch and this does provide a temporary respite after a couple of days. Our local garage manager says that this is a common Fault with the Ford Focus. The local Ford dealer does not give that impression and says he would start with diagnostics (about £60). They started with diagnostics but found nothing because the fault had disappeared at the time. I would be most grateful for any advice you might have on the subject.
MT, via email
Usually the reason for this sort of thing is failure of the oil seal to the speed sensor in the final drive. Costs £100 - £150 to fix.
Octogen
I am 88; my wife 84. We live in West Sussex. My wife has to give up driving for medical reasons. I still enjoy driving and want, and need, to go on as long as I can. We are selling our cars: a 12-year old 23k mile Mercedes C Class Elegance, personal plate, immaculate plus a 7-year old 30k mile Toyota Avensis, immaculate. Both petrol auto and both obviously not worth much. I am drawn towards a Qashqai, Hi-spec petrol auto and would value your views. Also which Wheel/Tyre size would you recommend: Standard 19-inch or no cost option 18-inch or 17-inch.
JH, via email
The Avensis (presumably 1.8i Valvematic Multidrive S) should sell easily to the trade for about £4,500 (/used-prices/Toyota/Avensis/2010/?q=1.8+Automatic). The C Class might be more difficult, possibly less than £2,000 (/used-prices/Mercedes-Benz/C-Class/2005/?q=Automatic+Elegance+SE). I'm not keen on Qashqais because their CVT automatic transmissions have not been reliable. Better a Renault Koleos EDC on 17-inch wheels with 215/60 R17 tyres to absorb the bumps. Alternatively, a Suzuki Vitara S 1.4 Boosterjet 6 speed auto, a Peugeot 3008 1.2 Puretech 130 EAT6 or a Peugeot 2008 1.2 Puretech 110 EAT6.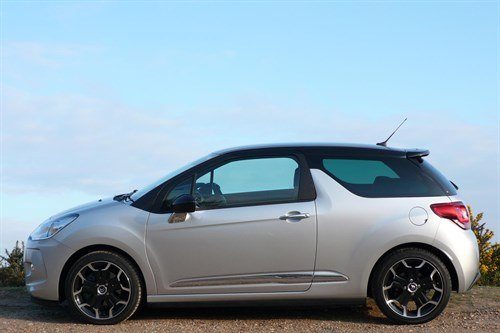 The timing chains they are a changin'
I have a 2013 Citroen DS3 1.6THP with 40,000 miles. In May 2016, we had the timing chain and tensioner replaced under warranty as this was faulty. The EML has come on this week and an independent garage has stated it believes this fault to be the timing chain. As the car is out of warranty, what are our chances of having Citroen pay for the repair and parts, considering this is the second one to have possibly gone within the car's short life?
JH, via email
Worth trying, as long as the car has always been serviced by Citroen dealers on time. This is a common problem with the engine in Citroens, Peugeots and MINIs.
Click to Honest John's Motoring Agonies 27-05-2017 Part 2
Comments
Author

Honest John
Latest