Honest John's Motoring Agony Column 20-05-2017 Part 2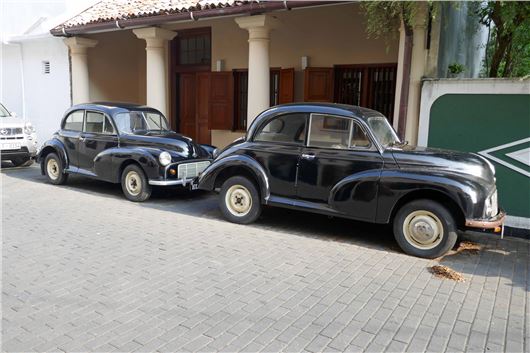 Published 19 May 2017
Click back to Honest John's Motoring Agony Column 20-05-2017 Part 1  
Of Minor interest
I thought I'd give you a little light relief from answering your readers queries with the two attached photos taken while I was in Sri Lanka last month. The two "old ladies" where found parked up in a side road in Galle – southern Sri Lanka.  They both have split screens and a colleague of mine has dated them early – mid 1950's.  They looked in surprisingly good condition.  The front (right hand) one has the semaphore indicator and a different headlamp design to the other.
GD, Tonbidge
Actually Charlie Ware's Morris Minor Centre in Bath commissioned a lot of replacement body parts for Morris Minors to be manufactured in Sri Lanka and that helps to explain the condition of the cars you found.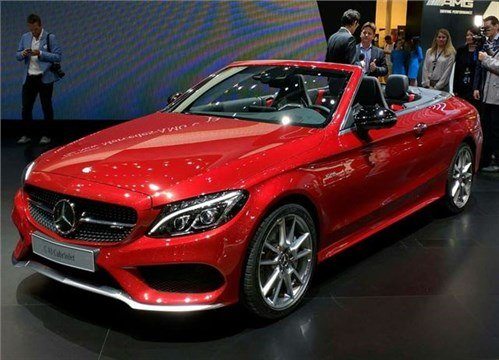 Convertible asset
I would like to get a 4-seater cabriolet. My choice is between Mercedes E 250 AMG, Audi A5 quattro and BMW 6 series. Petrol only.
PD, via email
Though we'll be testing it next month, the new E Class cabrio because it does not arrive until later this year. /carbycar/mercedes-benz/e-class-cabriolet-2017/?section=history/ The C Class cabrio in the photo is already around: /carbycar/mercedes-benz/c-class-cabriolet-2016/?section=history/ I'm not a fan of the A5 cabrio: /carbycar/audi/a5-cabriolet-2017/ 6 Series more like it, though now an ageing model: /carbycar/bmw/6-series-convertible-2011/ But will be a question of legroom for the people in the back.
In Active 
I always said I would never drive an automatic, but now I have a back problem that seems to be exacerbated by changing gear. I currently drive a BMW 218i Active Tourer and the obvious thing is to change it for an automatic version. I have always driven BMWs and I am wondering whether now is the time to consider other makes – but where to start? Do people often get wedded to one make?
JC, Hale
Stick with BMW. They all have reliable torque converter automatic transmissions. In the 2-Series Active Tourer these have 6-speeds for smaller engines and 8-speeds for bigger engines.
Done dealer
I agreed to part exchange my car with a garage. The dealer inspected my old car and agreed a part exchange price. The deal was done and I collected the car. The next day the garage called to say that there is a problem with the engine. Surely it's the garage's responsibility to check out any car they are buying as part-exchange? I have signed all the paperwork, paid outstanding amount in full and got the invoice signed by the dealer. Now the dealer is still holding on to the V5 and has given me only the green slip. Need advice, please help.
SP, via email
Unless you misdescribed the car, stating it was in perfect condition with no faults (or something like that), there has been no breach of contract and you are not liable for any fault that the dealer later discovers. The dealer is expected to make a professional judgement and show due diligence in checking the car. If he fails to do so he has no comeback on the vendor, unless the vendor misdescribed the car.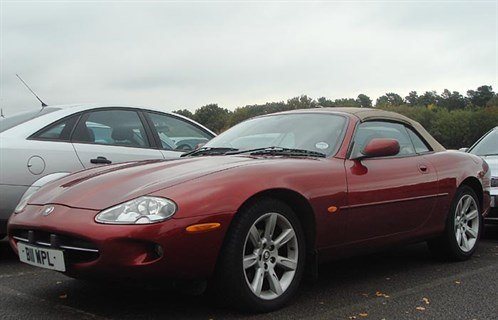 Bottomless hit
I have a 1997 Jaguar XK8 with 97,000 miles and a mix of specialist, dealer and owner services. Do you think it will ever be regarded as a valuable car?

AS, via email
It will always be of interest, but don't expect it to be worth £100,000 anytime soon. I would guess that its value has bottomed out and it will now start to creep up. Our search only found one, which is a convertible: https://www.honestjohn.co.uk/cars-for-sale/search/Jaguar/XK/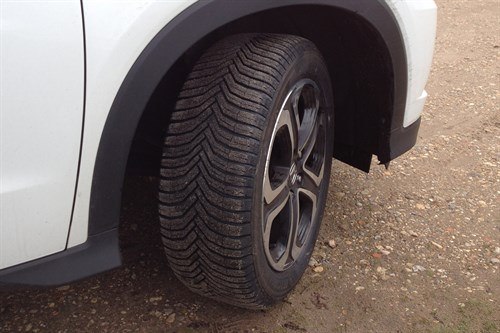 Climate change
I visited my local Honda dealer with a complaint about a knock from the front left suspension of my Honda HR-V. On inspecting the vehicle they say there is a problem with the alloy wheels, in that the lacquer, is separating from the alloy. They say it is a warranty issue and Honda will replace the wheels. But, whilst at it, as the fronts have only 2mm rubber left and the rears 4mm, it would be a good opportunity to replace the tyres (mileage is 11,000 and I had hoped to get better than this from Michelin Primacy 3 215/55R/17 94V). I remember you writing that you had fitted Michelin All Season Tyres to your HR-V, which were very successful. Could you please let me know what they were exactly?

DW, via email
Michelin Cross Climates 215/55 R17: /our-cars/honda-hr-v/ Looked like lasting 20k - 25k miles. The car went back to Honda at 14k miles with no sign of any problem with the wheels. When the car first came, the original tyres were pumped up far too hard. I ran the Cross Climates at 31PSI all round. Yesterday they were voted our tyre of the year, and the HR-V our reader's choice Crossover of the year.)
Focal point
Last year you gave me some good advice on clutch problems with a Ford Focus that I bought in August 2014. My claim against Ford in the small claims court was for £550 and I was awarded 65%. I alleged the clutch was not fit for purpose and the car also had 2 fly wheels with clutch paid for by Ford and 1 clutch they would not pay for. It is now 3 years old and I will be changing it. I would ask for your advice on 2 matters. Which finance should I use: PCH or PCP as I have never used either. I do under 8000 mls a year and would like to return in 3 years I do not wish to keep it. It will be automatic and like a Merc 220 or Audi 4, but could be any other car. I am 73 and this is only the 3rd car I have bought, so any advice would be appreciated.
PM, vi email
Thank you for the information. Personal Contract Hire is exactly that. You hire the car for the contract period then hand it back. Personal Contract Purchase is where you pay a deposit and fixed monthly payments then at the end of the term you have the opportunity to buy the car at a price pre-agreed at the beginning. That may be more or may be less than the car is worth. If you hand it back you will usually be charged for any damage. If I were you I'd look at a Mazda 2, a Mazda CX3 or a Mazda 3 automatic, all of which have an excellent 6-speed torque converter automatic. But I urge you to learn to left foot brake at low speeds at least in order to remain in full control of the car at all times.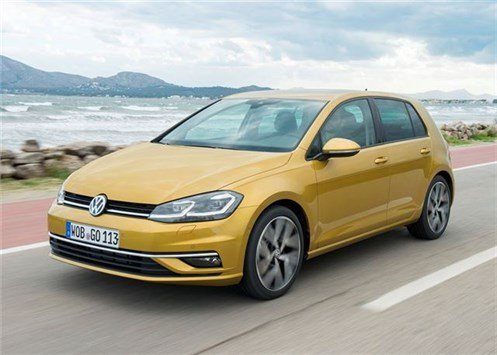 Championship Golf
My car is a 2010 Golf Mk VI S 1.4 TSI 122PS 5dr. I am thinking of changing and getting the same model this summer. 1) Is this model still available? 2) Your thoughts on this model (any troubles!)? 3) If not available what is the replacement model you would recommend?
AG, via email 
The Golf VII (next generation after yours) has just had a revamp. The choice of engines is now 115PS 1.0 3 cylinder (which is amazing), 130PS 1.5TSI and 150PS 1.5TSI. These are all belt cam, not chain cam. (There had been some trouble with the chains in some 1.2TSIs and 1.4TSIs.) Details: /carbycar/volkswagen/golf-vii-2013/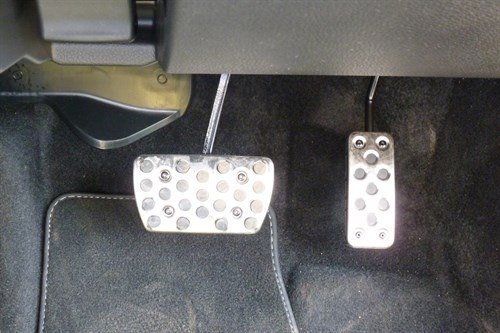 Footloose
In many reports I have read and also from hearing of accidents involving older drivers, one common factor appears to be that they are driving automatic cars where an accelerator pedal can be easily mistaken for the missing clutch pedal. After perhaps 40 years of driving with a normal gearbox suddenly to change to an automatic could explain this loss of control. Perhaps older drivers see an automatic as easier to drive, not having to change gear but when faced with a situation which requires an instant decision they revert back to clutch in and brake resulting in this type of accident. 
AL, Ongar
That is why I continually repeat my advice to drive automatics two-footed. Right foot for the accelerator. Left foot for the brake. And to ignore the ridiculous advice to "forget using your left foot" because that advice kills about 100 people a year in the UK alone. Using the left foot to brake at low speeds and while manoeuvring gives total control over the car and also enables the driver to stop the car instantly from low speeds. Had Mrs Ann Diggles been taught to left foot brake she wouldn't have driven onto the footway and killed Julie Dean on 7th July 2014. Diggles was tried for manslaughter in 2017 but got off because two similarly incompetent drivers testified that their automatic cars had "run away with them" and a stupid jury believed them. That is the idiotic mind-set set are dealing with.
After sales disservice 
We are at the end of our tether with the poor aftersales service we have received from a Norwich car supermarket. We bought a Mazda 6 last December and very soon heard an intermittent noise that seemed to come from the rear brakes, as if they were binding. It was really frustrating as there seemed to be no pattern to it. Every time we went out we were listening for the noise and just haven't enjoyed the use of the car because of it. In spite of many phone calls, emails and turning up at the car supermarket, the various attempts by them have not cured the problem as it is still happening, even after the actions recommended by a Dekra engineer. What has been worse has been the lack of communication and customer care from the car supermarket with no one taking ownership of the problem and treating as though we have dementia (I am 73 and my wife is 66 and we're still working). After the last attempt to cure it we went to collect the car but the battery was completely dead as the ignition had been left on. In spite of a promise of a new battery, when the car was delivered to us hours later I discovered that it was still the old battery, which had just been charged, in spite of the insistence from the Customer Services representative that it was a new battery which needed 'several hours to settle down'. We were offered £10,500 from the car supermarket to buy it back from us, but that would mean losing £2,500 in the short time that we have owned it and we cannot afford to do that. What would you do in the circumstances?
RG, via email
The car was fundamentally faulty on the day you bought it, so Clegg v Olle Andersson House of Lords 2003 applies and the dealer either has to fix it properly or buy it back from you at a price that more reasonably reflects your use of it and the car's current value. Law here: /faq/consumer-rights/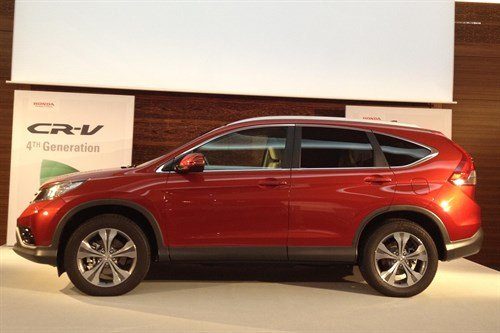 Thirst among equals
In January 20016, we purchased from a Honda dealer an ex- Motability CR-V 4WD petrol. The car has been great but the mileage has been dreadful, never more than 25mpg. Previous cars: Mercs, Fords, SAABs have always exceeded 30mpg. The car has been back to the dealer on 3 occasions, for 'fuel management systems' to be input and I now getting 21.4 mpg-and falling fast. Being pensioners we find the position unacceptable and would appreciate your advice
LB, via email
Presumably this is an automatic? If so, mpg was always the downside of the CR-V 2.0i. I only ever got around 28mpg from a manual. But 21.4mpg is truly terrible and either indicates a problem with the car or that you have repeatedly been using it for short runs from cold starts. I'd guess that its previous use as a Motability car has clogged up the catalytic converter.
Fluid situation
My 2011 Skoda Yeti, regularly serviced by the Skoda dealer and now at 26,000 miles has never had a change of DSG oil and filter. The explanation from Skoda is that the seven-speed gearbox is sealed for life but it is the six-speed box which requires replacement of synthetic oil rather than the seven as described in your piece of 1 April 2017.Thank you for your Honest John tips each Saturday Telegraph, always something of interest. 
BB, via email
No. That's completely wrong. The original 6-speed high torque wet-clutch DSG was designed as a maintenance box and requires fresh fluid and filter every 3-4 years. The clutches and transmission share the same fluid. It's designed for this job to be relatively easy to do. Even I could do it if I didn't mind getting my hands dirty. The 7-speed low torque dry-clutch DSG was designed to be maintenance free and was filled for life with synthetic fluid. The problem was, that fluid can become conductive at high temperatures and destroys the Mechatronics leaving the car with no drive. As a result, VAG was forced to institute a Worldwide recall to replace the synthetic fluid with mineral fluid and that should have been done to your car. These transmissions have been filled with mineral fluid on the production line since late 2012. VW PRs say it should not need to be changed again, but many independent VAG specialist recommend a further change every 4 years or 40,000 miles. If your fluid was originally synthetic and was never changed then if the transmission has not failed yet, it will fail.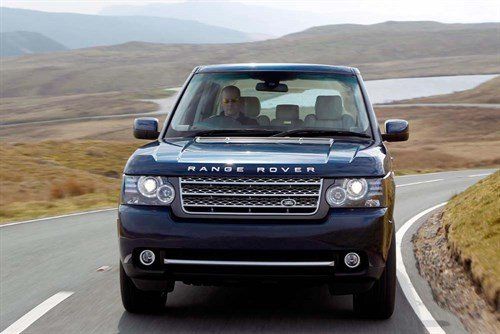 Big D
Following our previous emails, I am now looking for a 2011 or 2012 Range Rover 4.4 TD V8 because my use has changed to a mix of three drives per month of at least 150 miles each plus, say, six journeys per month of around 20 miles each, a total of 570 miles minimum per month. I am attracted to the diesel, despite the current negative comment in the media, due its better economy and greater torque. I enjoy relaxed cruising on motorways and A roads. Can I justify a purchase of the diesel under the above circumstances?
DB, via email
It's an impressive spec, but EU5, not EU6, so, from September 2020 you would face a £65 a day penalty for bringing it into London. Here's our history of the L322: /carbycar/land-rover/range-rover-2002-l322/?section=history/ Click on Good and Bad for the problems.
Belting Up
My wife has a five-year old VW Up that has done 13,800 miles, she has been advised to have the timing belt changed at a cost of £300 at a local garage. In view of the age and mileage what is your view? When does the Volvo XC60 petrol electric hybrid go on sale? 
NS, via email
Bit soon. I have a low mileage FIAT 500 and waited until about 17k miles and 7 years. If £300 includes a waterpump, tensioner and aux belt it's a good deal even if plus VAT. Can't give you a date for XC60 T8. No mention of XC60 T8 yet: /carbycar/volvo/xc60-2017/?section=history/
Seven heaven 
The time has come to replace my trusty Peugeot 406 estate and my wife's automatic Nissan Note. With an increasing number of grandchildren, an automatic 7-seater would seem to be the best option. I have about £11,000 in total. What can you recommend?
AG, Upavon, Wilts.
Increasing restrictions on non-EU6 diesels tend to put a diesel out of the picture, and £11k doesn't buy a diesel EU6 7-seater. If you can find a Ford S-Max or Galaxy with the 2.0 Ecoboost 200 or 240 engine and wet clutch Powershift transmission, that's probably the way to go. Maybe a Ford Grand Tourneo Connect 1.6 EcoBoost, which has a 6-speed torque converter automatic transmission.  
Click back to Honest John's Motoring Agony Column 20-05-2017 Part 1
Comments
Author

Honest John
Latest