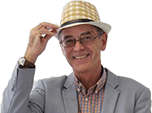 Honest John's Motoring Agony Column 13-5-2017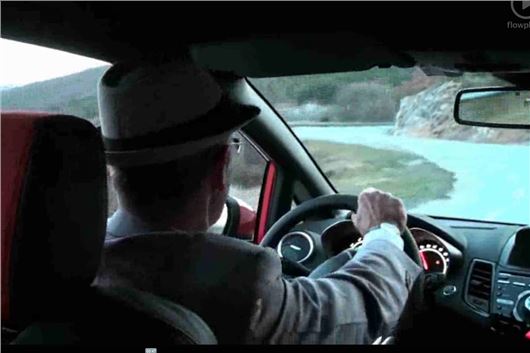 Published 12 May 2017
This week's carrespondence concerns doubts about diesels, an electric shock, automatic fearboxes, demonic disintegration, the eternal question and a veritable cornucopia of automobilia.
As usual, emails to Honest John should be addressed to: letters@honestjohn.co.uk  Please try to keep them as short as possible.
In-diesel exposure
I am intrigued why you have advised AW to not consider a diesel engine. Is this due to test-bed verses real-life NOx emissions? Is this due to the recent VW diesel engine problem? Is it due to AW only driving short distances (not mentioned)? Was it because AW lives in or near London (again not mentioned)? Is it because the VW DSG gearbox is not smooth with a diesel engine? Or have I missed something such as a new tax on diesel engines? If you could provide an answer it would be much appreciated.
SV, via email
VAG is about to launch a new 1.5TSI engine and that is what I recommended. The reason I did not recommend VAG diesels and VAG DSGs is the colossal number of complaints I receive about them failing: /carbycar/volkswagen/golf-vi-2009/?section=good/ No diesel, not even one with an SCR AdBlue system, is suitable for a life of short runs from cold starts. Even the current model Golf is not problem free: /carbycar/volkswagen/golf-vii-2013/?section=good/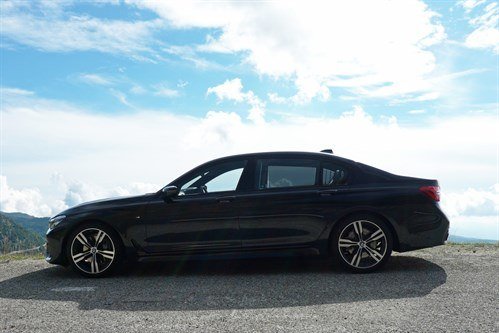 Under charged
On March 1st 2017 I bought a New BMW 740e, which is and electric and petrol driven hybrid. All BMW literature states that a freshly charged battery will power the car electrically up to 29 miles and then seamlessly transfer to petrol if necessary for the remainder of your journey. From day one I drove the car on a full charge. However after just two charges the battery range dropped to between 18 and 22 miles. I immediately contacted the BMW dealer he duly took it in to be checked. After two days in-house he simply stated that he could not get the range above 22 miles (something I have not been able to replicate since with a best range of 21). I wrote to the dealer putting him on notice that I considered there was a fault with the battery and I needed it changed or fixed. After this time I have had many calls from both the dealer and BMW after-sales service UK explaining that under factory settings I may not actually get what the projected miles are saying on the screen. This is not my point at all. I fully appreciate that the way you drive the car will dictate how many miles you actually  get via battery or petrol. No issue here. My issue is "Why does BMW state that you can charge your battery up to a range of 29 miles but in reality it does not charge to anything close to this." After many calls trying to explain my query to BMW I received a final call telling me that the charge they advertise is made under factory conditions and that is the end of it. Really? I find it quite staggering that any company, let alone BMW can advertise that its new 5 and 7 Series plug-in hybrid cars charge up to a range of 29 miles when in reality they are getting at best 75% of that claim and at worst 60% of that claim. Heaven knows what the charge may drop to when the battery gets older. I suspect BMW is too big and strong and have deeper pockets than I to pursue this through the courts but maybe you can either help me and or let your readers know.
BG, via email
It's not significantly different with most plug-in hybrids. Under new rules for private hire taxis in London, Plug-in hybrids have to emit less than 50g/km CO2 and theoretically be capable of driving more than 30 miles. They might be "under factory conditions" when they are brand new, but in practice the electric range soon drops to 20 miles or less. BMW will argue that the point is not the range on battery alone, it is the effect on economy of the combination of electric and petrol power that together can deliver significant benefits as the battery re-charges in use under petrol power and under braking regeneration. Real MPG shows that the plug-in hybrid Volvo XC90 T8 averages 44.1mpg compared to 33.8mpg for the XC90 D5 diesel.
Short changed?
Over the years, you have been very critical of VW Group's DSG automatic gearbox, saying it should be avoided. However, on 18th February, your motoring colleague Andrew English recommended the VW Golf 1.5 TSI with the DSG gearbox as being "hard to beat". So: who to believe? I am confused!
RP, London SW17
I receive the complaints and that's the main reason why I don't recommend 7-speed dry clutch DSGs. For example: /carbycar/volkswagen/golf-vi-2009/?section=good/ However, there is a new high torque 7-speed wet clutch transverse DSG/s-tronic, so far only fitted to high performance Audis and T6 Transporters, and that is very good: /road-tests/audi/audi-ttrs-roadster-2016-road-test/ and /road-tests/audi/audi-rs3-400-saloon-2017-road-test/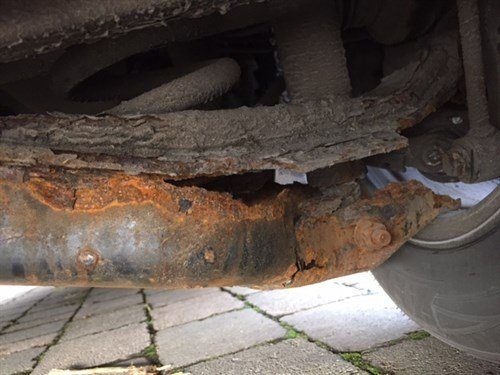 Ruster rant
I saw your comments regarding the Mercedes W210 E Class rust bug.  We had a year 2000 model bought in 2005 and sold in 2015.  The most obvious rust was the front wings, even though one was replaced in 2007 and the other de-rusted at the same time. People can live with that. The worst, though, was under the spare wheel on the left and the corresponding well on the right. When I discovered the problem the metal had gone completely and it was just paint. We bought a W211 2005 in 2015. So far, no problem apart from a wing I crunched comprehensively last year on a car park pillar and a starter motor failure last week. 

RB, via email
There are some photos of the rust you describe in your W210 here: /carbycar/mercedes-benz/e-class-w210-1995/?section=good/  Photo of some worse rust on the suspension of a W210 above.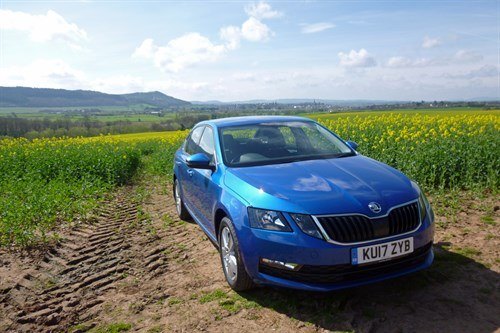 To D or not to D?
I currently own a 2010 VW Golf Mk 6 2.0 TDI purchased in 2011 with 15,000 miles. It has now covered 85,000 miles, serviced regularly by a VW dealer. Apart from the regular parts changed due to wear and tear, I've had no surprises. Nothing related to the diesel emission system has warranted replacement. My daily commute is 42 miles and I rarely use it at weekends, tending to use my wife's Peugeot 107. I'm now looking to change the Golf and have a budget of around £17k. I was planning to purchase another Golf: either a 1.6 or 2.0 TDI. Now I'm in a quandary, all I read on these pages are "don't buy diesel, don't buy diesel" I just don't know what to do.
NG, Peterborough
Unless you will be doing at least 15,000 miles a year, don't buy diesel. VAG now fits excellent 115PS 1.0TSI petrol engines and 150PS 1.4TSIs, and  is about to replace the 1.4s with 130PS and 150PS 1.5TSIs. You can actually get a brand new Octavia 1.0T 115 as in the photo for £17k: /road-tests/skoda/skoda-octavia-2017-range-road-test/
Small fortune
We decided to quit Thailand as I just wasn't confident enough that we could do business there and for me my days were too empty. Great to have time on your hands at first, but after a while it really does become too boring. Too many farangs spend their days drinking and I didn't want to go down that route. The main thing is we sold our land and got all our capital out of the country. (The bank staff didn't know how to do it. Clearly no one leaves Thailand with any money.) I sold my 2013 Ford Focus to a dealer for 355,000bah (£7,900). I was shocked that he contacted my wife (she's also here in UK) to say the gearbox has packed up. I had no hint of a problem. Though it does come with extended Ford warranty on gearbox and clutch-pack, which makes me think there is a problem with them? Personally I loved the car, drove well and gorgeous interior. I'm now contemplating either a Volvo V40 or S/V60. They seem quite cheap to run. Another idea is Honda Accord, but poorer MPG and higher road tax. Any thoughts? Perhaps a BMW 320D but that would be a year or 2 older looking at values.
SL, via email
You know how to make a small fortune in Thailand? Go there with a big one. There have been mass demonstrations in Thailand against the dry clutch Powershift transmission that regularly suffered from clutch pack failure. A stupid woman in one of them (on the phone) ran into the back of us so it's a bit of a sore point. Volvo V40s, S60s and V60 diesels are economical. I ran one for 6 months and averaged nearly 60mpg. But the cars are expensive. You need to make sure a 320D has the B47 diesel, not the N47 that has timing chain problems. I averaged 63mpg in a 320dED over 8,000 miles.
Polor Opposites
We are looking at having a VW Polo on a 3 year PCP. Which engine would you go for out of the 4-cylinder 1.2 TSI with 90PS (as in the Match Edition) and the 3-cylinder 1.0 TSI with 110PS (as in the SEL). And why, ignoring if possible the £3,000 price differential between the two models? Also, what are the specific reasons why the Polo only scores a 3 in your Car Reviews on your website, while most other cars in this class score 4 or 5?
JW, via email
The new 1.0 litre 110/115PS engine is by far the better engine. But don't buy a Polo now anyway. After the new SEAT Ibiza has been launched later this year there will be a new Polo on the MQBA platform. You don't want the old Polo unless its at a colossal discount. Polos don't score well in Car by Car due to the number of complaints we receive about them: /carbycar/volkswagen/polo-v-2009/?section=good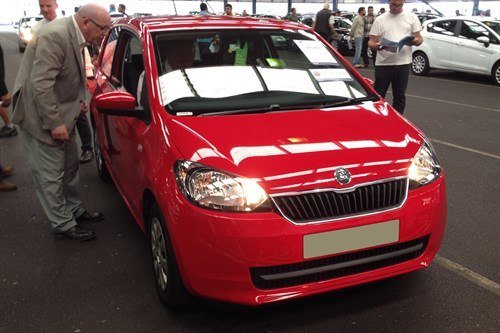 No sensible offer de-fused
I have a 2012 Skoda Citigo and find, particularly in winter, that if I apply the handbrake it does not release. In fact, if left for a few days, I have to get a tow to move the car or risk burning out the clutch, my previous car, a Skoda Fabia, did exactly the same. Is this a problem peculiar to Skoda? Garages have not been able to correct it and one said it is because brake pads/shoes no longer use asbestos. Do you have any suggestions?
JB, Kendal
The problem is the metallic content of the brake pads fusing to the discs. Always best if parking a car to leave it with the handbrake cable relaxed. So, if parking on the flat or a very slight slope, leave it in 1st gear with the front wheels turned towards the kerb in the direction the car is likely to roll if the braking measures fail. If parking on a steep hill you don't have much choice other than to park with the handbrake firmly applied as well.
Acquisition trial
I recently acquired a brand new 2017 Toyota Yaris hybrid from The Toyota dealer in St. Albans, but however its head office is in Milton Keynes. We feel we have been misled throughout the transaction: They registered the vehicle on 24 March and we actually collected it on 30th. They told us the vehicle would be a brand new factory 2017 build when in fact it's an old stock 2016 build. What's more disturbing is they deprived us of the new model due to come out in May 2017, stating the new model would not be available with 0% finance. We were greatly disturbed when we saw the new model being advertised on Toyota official website as from 1st of April for 0% finance. I've sent an email for rejection both to Toyota finance company and the dealer. They have tactically force me to buy the car clearing out old stock to make way for the new model. I have been in touch with the dealer  both in Milton Keynes and St Albans. He has refused to help and asked me to contact the Motor Ombudsman or go to court. I am really hoping that Trading Standards or the automotive press can put matters right for me.
AN, via email
The new Yaris is now actually on sale. However, this is a legal dispute between you and the dealer who you allege has misled you. It is not something we can get involved in. You might not know that the 2017 Yaris has a lot of standard autonomous features that have resulted in a very significant hike. See: /road-tests/toyota/toyota-yaris-2017-range-road-test/ You might not have been prepared to pay up to £2,400 more for a 2017 model.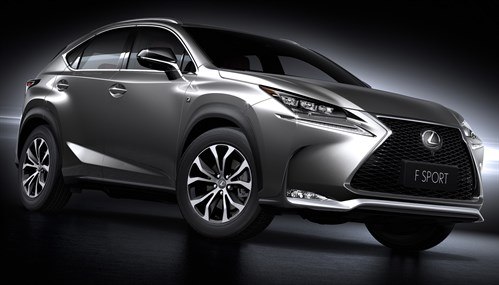 The crass is greener
I am trying to go greener, so am now considering a non plug-in hybrid SUV. At 70 I can't see myself with the discipline of plugging in on the drive every night. The only options seem to be the Toyota RAV4 or a Lexus NX300h. Despite the very different styling of these cars to what extent are they the same? I have been told the frame is similar and the powertrain the same. In buying a second-hand Lexus, will I be getting the many years of tried and tested hybrid technology in the RAV4? Are there any major technical differences?
BP, via email
Under the skin the 4WD versions are virtually the same and there are hundreds of thousands of Toyota models with it in the Far East and USA. But also consider the much more enjoyable to drive Toyota C-HR hybrid: /road-tests/toyota/toyota-c-hr-2016-road-test/ and the KIA Niro: /road-tests/kia/kia-niro-2016-road-test/
Fobbed off
I have lost the spare keys and electronic fob to my Discovery 4. Where can I get a replacement without main dealer prices.
AL, via email
The first place to try is Timpsons, in side streets, in shopping malls, in booths inside Tesco stores, sometimes in cabins outside Tesco stores.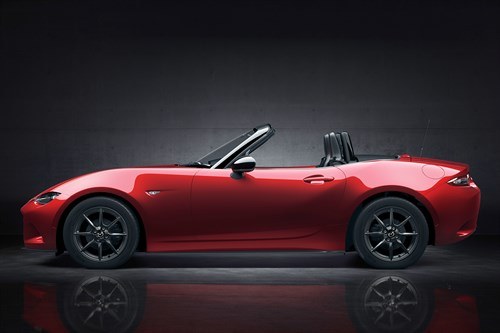 Mazzed hysteria
I'd be grateful for some advice about buying a 2-seater convertible sports car. What I'm looking for is something fun to drive, but also practical. Ideally it would drive and handle well, but also be comfortable to use (i.e. not a Caterham 7 or suchlike). In addition to using it in the UK, I'd also like to use it for continental touring (thinking Swiss Alpine passes and sweeping Italian roads). My budget is around £20,000 and I'd like something new or nearly new.

PP, via email
Well, there's the Mazda MX-5, or the Mazda MX-5, or the Mazda MX-5. The FIAT 124 Spyder is based on the latest MX-5 but with a FIAT 1.4 litre turbo engine and is over £20k. Don't go for the 1.5 (new) or 1.8 (previous model) MX-5. Stick with the 2.0 and 6-speed box.
Click to Honest John's Motoring Agony Column 13-05-2017 Part 2
Comments
Author

Honest John
Latest