Honest John's Motoring Agony Column 13-05-2017 Part 2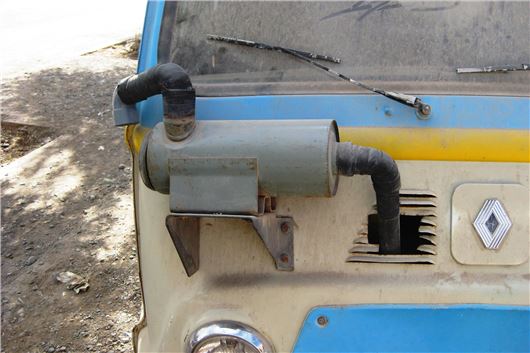 Published 12 May 2017
Click back to Honest John's Motoring Agony Column 13-05-2017 Part 1
Conspiracy theorist
All this recent fuss about diesels. Please don't tell me you and others in the business didn't already know the fiddling was going on. I caught Quentin Wilson on Newsnight the other day pretending butter wouldn't melt in his mouth on the issue. And please don't tell me all the manufacturers weren't all doing it and knew others were doing it too. And please don't tell me the authorities didn't know too that you can't get a diesel past its test legally. How can such a secret be kept when engineers move jobs between manufacturers and between government and producers? I have long suspected modern diesels weren't up to their environmental promises for years. Aside from their terrible driving characteristics, anyone who knows a little about engines knows they are still dirty and smelly despite all the (largely EU) led Governmental support for them. It's unfortunately a symptom of a Government that has no credible integrated energy policy and which policy is driven by the guilt of carbon emissions and global warming. Any initiative driven by guilt is bound to flounder. It's not a positive emotion. So along with LED headlights another con has been perpetrated on the (motoring) public by Government and big business conspiring together. The result? Masses see the value of their cars artificially destroyed at the sweep of a pen. Volvo I understand now no longer produces petrol cars because they are so 'dirty'. What are they to do whilst they reinstall petrol engines in their vehicles? Bentley just brought out a huge, ridiculous diesel SUV to meet the public's hunger for such rubbish. Other symptoms? Thousands die early in our cities because of air pollution problems caused by this policy. The general public has its health suffer as a direct side effect. I thought you guys in the independent press were supposed to be wise to this sort of wholesale Government led big business stuff. Whilst we fiddle with the detail of which impractical Noddy car to buy next and the ins and outs of such 'environmentally friendly' cars such as hybrid/electrics that are full of overweight toxic chemical batteries charged by electricity produced in power stations elsewhere around our country, the cost of which is conveniently excluded from the mileage numbers etc., Rome (and diesel) burns. I welcome your thoughts. Did I miss an 'expert' telling us about the real deal ages ago? As above I realise it is all a function of a National and European Government who can't put together a sensible energy policy that reflects reality, but surely the experts like you are supposed to challenge and puncture not perpetuate such myths?
SS, Radstock, Somerset
Everyone knew that the NEDC lab tests for CO2 and mpg were unrepresentative, which is why we started /realmpg in 2011 and are consequently now able to offer the most comprehensive feedback on real mpg by real drivers driving real cars. NOx is another matter altogether. But I could argue that tuning cars specifically for the NOx tests is no different from mapping cars specifically for the NEDC lab tests. Regarding trustworthy car companies, /carbycar carries all complaints received about all makes and models and you will see from this entry which car has come out by far the worst: /carbycar/volkswagen/golf-vi-2009/?section=good/ Volvo does make a full range of cars with its own 2.0 litre petrol engine. All models from the V40 to the XC90 T8 are available with variations of this engine. You need to do a bit more research before you write such sweeping statements. You are welcome to use  to establish any facts you may need.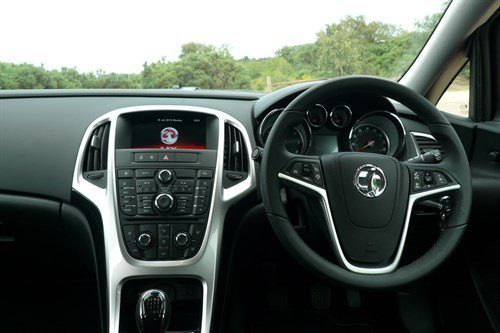 Lemon-aid
In February 2016 I purchased a brand new Astra from Eden Vauxhall on a 5-year finance deal. From the start, the in-car entertainment system has not worked properly. It is very temperamental: sometimes the screen does not even switch on or it freezes or I get loud white noise through the speakers each time I use the indicators. Vauxhall has had it back a couple of times but has not been able to correct it. The amount of fuel I have had to put in the car since purchasing it is also incorrect. Due to an engine fault the fuel has been burning away a lot faster than it should at my expense. Then, 6 weeks ago the car's power went and it started to leak oil all over the road. I immediately took it to Vauxhall who have since replaced the entire engine and fixed a faulty gearbox. I picked the car up a few days ago, but on the way home it started juddering and smoking all over the place so now Vauxhall has it back again. I have asked to reject the car and have my finance deal stopped, which Vauxhall has agreed to do but only if I pay the £5,500 negative equity on the car. This seems preposterous as it is faulty and I have already been paying for over a year. I was then offered a brand new vehicle replacement, which accepted, but they have now told me they are unable to provide this. The best they are willing to do is extend my warranty by 2 years. Is there anything I can do to take this further?! I feel they are being unreasonable.

NB, via email
Get legal. If everything you write it true, your car was fundamentally faulty from the day you took delivery so Clegg v Olle Andersson House of Lords 2003 applies. See: /faq/consumer-rights/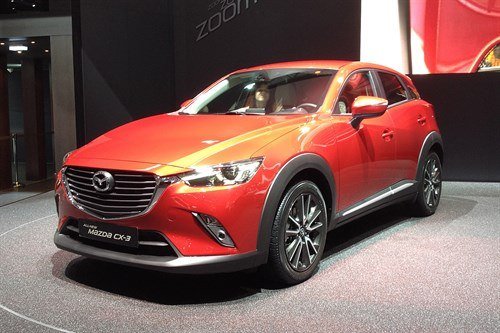 Changing Vrooms
My wife and I both drive 2002 cars and now may be time to change. We are happy with what we have at present so we are looking to replace with something similar. Currently my wife has a Peugeot 106 manual that has a reasonable load space. Load space is important but she would be happy with automatic transmission. Here current mileage is 5k or less per year and the Peugeot has a total mileage of 80k since purchased. My car is a Vauxhall Omega 2.3 Auto, which has completed 160k, but now only manages 10k per year. I require something similar with decent boot size that occasionally may need to take a number of golf club carry bags. Both our existing cars have recently passed their MoTs and are running without heavy maintenance bills. Should we change and if so what would you recommend we consider?
BR, via email
The best small automatics are the Peugeot 2008 1.2 Puretech EAT6: /road-tests/peugeot/peugeot-2008-puretech-110-eat6-2016-road-test/; the Suzuki Baleno 1.0T Boosterjet 6-speed auto: /road-tests/suzuki/suzuki-baleno-2016-road-test/; the Suzuki Swift 1.0T Boosterjet 6-speed auto: /road-tests/suzuki/suzuki-swift-10-boosterjet-automatic-2017-road-test/; the Mazda 2 1.5 Skyactiv 6-speed auto: /road-tests/mazda/mazda-2-2015-15-automatic-road-test/ and probably also the Mazda CX-3 2.0 6-speed automatic that we have yet to test.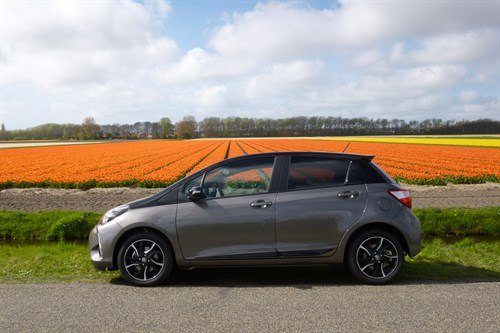 Slowing down
My wife is in her late seventies and for the last ten years she has owned a Peugeot 307 cabriolet; before that an MGB GT. She would now like a new car, comfortable, but with a bit of style. I am 81 with a 25-year old Mercedes so the combination would suit us well. My wife does mostly short journeys with a couple of 500+ mile trips with an annual mileage of about 6,000. We would like to acquire the car via a lump sum of say £5K with a monthly charge of say £180. Any suggestions?
JM, via email
For this type of use, the latest Toyota Yaris Hybrid is a very good idea, and can look very smart indeed: /road-tests/toyota/toyota-yaris-2017-range-road-test/ Or, if she prefers something (a lot) sportier, the new Suzuki Swift 1.0T Boosterjet 6-speed auto: /road-tests/suzuki/suzuki-swift-10-boosterjet-automatic-2017-road-test/
Radar of the stopped car 
I have just noticed an email about a VW Golf MK 7 applying its brakes autonomously, with no warning. I have an identical car and have had identical issues. In August last year, just after setting off, the car applied the brakes for no reason (I was very lucky then not to receive a rear end collision). A trip to the dealer a few weeks later and I was told the car's memory was full of errors and the brake application was due to a software fault. A newer version of software that controls 'Front Assist' and 'ACC' was installed. I was shown a VW technical update detailing this. I have had further problems with the Front Assist system and another unexpected brake application. The dealer has now replaced the front radar sensor and I am monitoring the situation. I am an Electrical Engineer by profession and I find the whole situation very worrying. I am surprised that the software fault did not result in a safety recall. Are there any regulations governing car control systems? These systems should be preventing accidents not potentially causing them.
KT, Doncaster
Many thanks for your feedback. Every car I test these days has this type of system: KIA Rio, Suzuki Swift, Skoda Octavis (optional), Toyota Yaris (all models), Honda Civic (all models). The Ford Focus has had it as an option since 2011. The crucial difference is whether the system relies on cameras behind the windscreen or radar at the front of the car. There doesn't seem to be a problem with the camera systems, as in the Focus, Mazda 3 and Mazda 6. I've been filmed cheerfully walking in front of these while the cars autonomously stopped. The problems come with the radar system that is more vulnerable to damage and moisture ingress at the front of the car and also to things like plastic bags getting caught over them.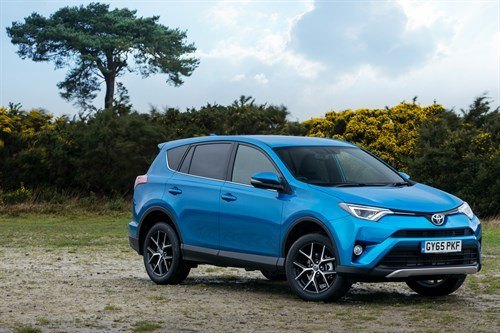 Telling the TRUE?
I purchased a Toyota RAV-4 2.5 VVT-i Hybrid Business Edition plus 5dr CVT 2WD in September 2016. Prior to purchase I asked the salesman what fuel economy I could expect and he replied 57 mpg. This was later confirmed in the official brochure. I am achieving 36 mpg, curiously almost the same as the service manager (35mpg) and a senior technician (37mpg) who have identical cars. This cannot be right and I was intrigued to see that as well as "official" figures you publish "True MPG". I have  been in discussions with the Dealer and Toyota, attended two  driving assessments and been praised for my driving yet they have rejected all my claims including my last claim for compensation for the increased cost of my fuel over a three year period. Do I have any recourse under law against what I see to be a conspiracy by the manufacturers as a group to follow the edicts which I believe were laid down in European law as it suits their marketing to be able to make economy claims which are spurious at best and downright dishonest and fraudulent at worst, they all know the figures are incorrect yet they tell me to go away and stop being naive.
JS, via email
We publish REAL MPG and were first, in 2011. TRUE mpg is someone else and came later in 2012. REAL MPG shows a real driver average of 45.1mpg for your car. (/realmpg/toyota/rav4-2013). What has happened here is that the salesman has given you the official NEDC lab test figure that EC law compels him to give you, but he should have explained that it is a lab test figure. You have no grounds to sue or to reject the car on this basis.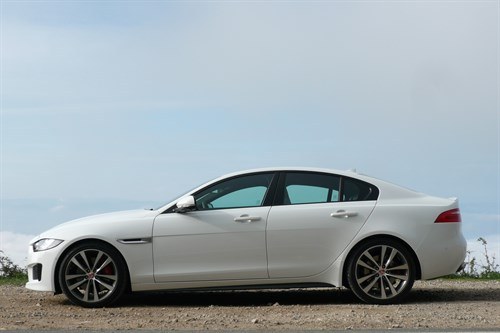 In their genes
I would like to buy a used petrol Jaguar XE. As the Ingenium petrol version is unlikely to become available for some time, should I consider a diesel? I am aware of the problems associated with low mileage / short journey use but wonder if these have been overcome with the latest models? My annual mileage is approx. 6,000, largely short journeys.
RH, via email
Jaguar announced pilot production of Ingenium 200HP and 250HP petrol engines along with a twin turbo 240HP Ingenium diesel in February, then announced a 300HP Ingenium petrol engine for the F-Type in April. I haven't heard more, but I suspect that if there isn't anything fundamentally wrong with it, the Ingenium petrol must be very close to production. There are very few used XE 2.0 EcoBoost petrol models out there. Jaguar didn't want to sell them because buying the engines from Ford was costing too much. For 6k miles a year mostly short journeys do not buy a diesel.
Too late blacktop
We parked our 1995 Volvo 850 estate in the car park of the local supermarket, well away from other vehicles. When we returned to the car we saw that a commercial bitumen sprayer had parked next to us. As we approached, it moved off and made heavy contact with our car causing extensive damage. The driver admitted full responsibility, as did his supervisor who called on us at home the next day. They were working for a well-known company on the construction of a new bypass. We were given a note of the other side's insurance company and policy number. The damage to our car requires work costing over £2,000, well in excess of the car's value (since assessed at £700). It is a cat C write-off. We have fully comp insurance and extra legal cover. I have retained the car for now and things seemed to be progressing, but we have now been told by our legal cover company that the 3rd party is not insured. We are now using the MIB with the help of our legal claims company. I think I may be in a position to use Small Claims court to try to get a more realistic contribution to the extra cost of the repairs. Scotland now has a simple procedure for claims under £5k for which a solicitor is not necessary. A really rational person would, of course, scrap the car and put the proceeds to another, younger one, but I have had this car for over 18 years and would rather like to make it to 20. Furthermore, I'd have to spend a great deal more money to get something similar. What would you advise?
CS, Aberdeen
In Scotland Small Claims are through the Sheriff's Court and the maximum claim is £5,000. In England Small Claims are through the County Court and the maximum claim is £10,000. Quite often in cases like yours, despite a court judgement, the other party refuses to pay, and in England the solution to that is to obtain an order for High Court Sheriffs to seize the defaulter's property to the value of the claim, plus their costs. This costs the claimant an extra £70, but seems to be worth it.
Click back to Honest John's Motoring Agony Column 13-05-2017 Part 1
Comments
Author

Honest John
Latest