Honest John's Motoring Agony Column 06-05-2017 Part 1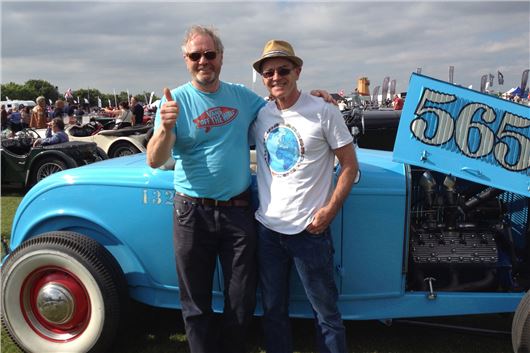 Published 05 May 2017
This week's transportation traumas include getting crankshafted, gaining access, swapping belts, a tiresome experience, some leaked news and more to keep you absorbed while the weather keeps you indoors.
As usual, emails to Honest John should be addressed to: letters@honestjohn.co.uk  Please try to keep them as short as possible.
Some bearing on the matter
After helpful advice from you, I bought a new BMW 218i Active Tourer Lux Automatic in December 2014. Apart from rather soft paint that scratches easily, I've been very happy with it. Run always on Shell V-Power, the initial 37mpg improved to 39.8mpg overall by 9,000 miles. On your advice I changed the oil and filter at 12 months, the car was serviced when indicated in Nov 2016, it's now done 10,500 miles without problems and I planned to keep the car long-term. So your recent reports of bearing faults concerned me, as I had not been contacted. The service departments of both Eastern BMW in Edinburgh (where I now live), who have serviced the car, and John Clark BMW in Aberdeen (who supplied the car initially) both checked their computers at my request, denied any knowledge of a TSB, and specifically stated there was no recall! Should I be worried/taking further action before the end of the guarantee period?

SB, via email 
It may be that your car was built after the problem was corrected in production. But, to be sure of your grounds, write a letter to the dealer principal of the dealer who sold you the car stating that you are aware of a TSB over crankshaft support bearings with the 1.5 litre 3-cylinder engine and you seek his written assurance that this does not affect your engine. Send the letter by Post Office Special Delivery, keep a copy and staple the certificate of posting to the copy. Then it becomes a matter of record.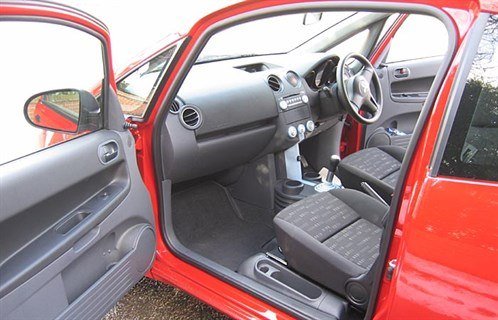 The guy who came in from the Colt
You kindly helped me out once before and I bought a comfortable Opel Agila. I am now looking to relocate to Ireland and a friend has seen a 2005 Mitsubishi Colt for sale. Do you know if there are a lot of electrics/electronics on this car?
JO, via email
These Colts were quite good. The 3-door has a massively wide door opening that is very useful for people with restricted movement. While the 5-door is quite a useful little MPV. All came from the era before massive numbers of electronic gizmos inside cars. Some tests of them here: /road-tests/mitsubishi/mitsubishi-colt-3-door-2005-road-test/      /road-tests/mitsubishi/mitsubishi-colt-5-door-2004-road-tes/   /road-tests/mitsubishi/mitsubishi-colt-blue-2006-road-test/
Strapping fellow
Does your advice to a Volvo V70 owner to have timing belt, tensioner, waterpump and auxiliary belt changed also apply to an XC90? My daughter's XC90 has over 150,000 miles on the clock and I worry about it.
NC, via email
Very much so. Same engine. I doubt this engine would have reached 150k miles without the timing belt, tensioner, waterpump and aux belt having been changed, but it's probably time to start worrying about a second change.
Pressures moments
We have a Suzuki Celerio, which we bought second-hand. After its recent service at a main dealers we were advised of uneven wear on the front nearside tyre. A few days after we took delivery I noticed a ding in the plastic wheel trim of this wheel. The standard 165/65/14 tyres have been maintained by us at the recommended 39 PSI at the front and 36PSI at the rear. At 6,300 miles the tyres have 6mm of tread across both rear tyres and 5mm across the front off side but on the front nearside where I have taken a number of readings right around the wheel, there is generally only 4mm around the outer edge and 5mm generally across the rest except oddly in a few places where the inner edge is also only 4mm. I decided to take the car to a local branch of alignmycar, expecting them to report a slight positive camber on the front nearside wheel. However, the report was that all of the alignments were within the manufacturers tolerances. The manager suggested that the reason could just be due to the car being driven around a high number of right hand corners. The wear on these Bridgestone Ecopia 150 tyres does seem quite high and the front ones could need changing before they reach 15,000 miles. I wonder if they are of a relatively soft compound and being run at quite high pressures, this could be causing the problem.
CR, via email 
I can't believe the recommended pressures for a car as light as this one. 39PSI front and 36PSI rear will mean 42 front and 39 rear as soon as you've driven any distance and the tyres heat up. But it will help towards the excellent fuel economy you have reported to me before. I'd swap the front tyres side to side (assuming they're not directional), drop the cold pressures by 5PSI and see how it feels.
Tearing off a strip
The seal running along the bottom of the windscreen of my 2008 Ford Fiesta 1.25 seems to have become slightly detached from the windscreen. It seems to be made of plastic, rather than rubber, and will not 'click' back into place. So far, I cannot detect any water, or dampness in the footwell of the car (I do not know how long it has been like this though). Can this be stuck back down, or will the whole unit have to be replaced, and about how much might this cost? Also, do you know what might have caused this, (such as getting the car washed) or is it just wear and tear?

RB, via email
Not heard of this before, but any moisture ingress to this area will lead to rusting of the screen frame and moisture ingress to the back of the instrument panel so it's vital you get it fixed properly. Check for local windscreen specialists and bodyshops, not the big, nationally advertised ones.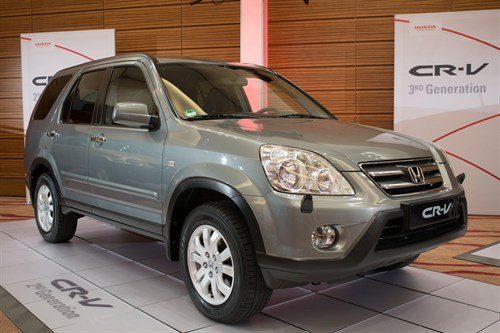 That sinking feeling
I have a 2003 Honda CRV iVTEC, which has done approximately 92,000 miles. Last year I had new discs, pads and drum brake linings fitted, also a new master cylinder was fitted and the old brake fluid was completely flushed out. When I am driving and apply my brakes I could stop on a pinhead, however, when parked up, if I keep my foot on the brakes the pedal slowly sinks to the floor. Not only that, but there is a change in the engine revs when I release or apply the pedal. I have had it in a garage today for checks, there has not been any loss in brake fluid nor was there any air in the pipes or fluid, but the problem still persists. I am concerned that should I go down a long enough hill would I lose my brakes. I look forward to your advice in rectifying this problem.
AH, Sheffield
The brakes are boosted by vacuum from the inlet manifold. I suspect you've got an air-leak (i.e. the leak is letting air in) between the manifold and the servo.
Shifting the goods
I am an HGV driver and currently drive an I-Shift Volvo. It's their auto box and is brilliant when it's working properly. However, we have had no end of problems with it, as have other hauliers in the UK. Why don't these companies keep a Worldwide database of faults and symptoms and then in theory go to it to diagnose repairs?
JJ, via email 
Basically because they don't want people to collectively get to know about such problems and take class actions against them. They prefer to deny problems. This type of automated manual transmission is also highly problematic in cars. We only keep a database of cars and light commercials. Sorry, we simply can't get involved in HGVs.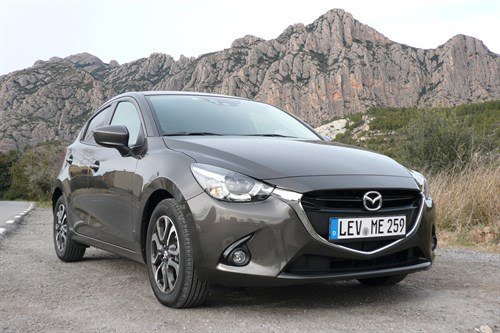 Zoom room?
I always read your column. However as the owner of a Mazda 2 automatic I wonder why my car never seems to get a mention good or bad? I love it.
GC, via email
Here: /road-tests/mazda/mazda-2-15-activematic-2010-road-test/  Here: /road-tests/mazda/mazda-2-2015-15-automatic-road-test/  And I recommended the first version to someone only a couple of days ago. The Telegraph column is only the tip of a colossal iceberg: / Two fresh columns are postes in the news every Friday. And a continuous stream of questions are answered here: /askhj/
Not very mice 
I opened up my VW Polo spare wheel well this afternoon and had shock: a mouse had chewed chunks out of plastic thermal blanket, then had a go at the tow rope and the black foam plastic tool holder. Little sod had jumped up inside the rear bumper then chewed its way past/through the one way cabin air vent flaps that open from the wheel well. Any ideas as to why, as there is no nutriment and BA nesting value in this?
JH, via email
You need to fix the cabin vent flaps or you'll get a lot of water flung up by the wheels coming through into the load area. Recommend some sort of ultra-sonic rodent repellent.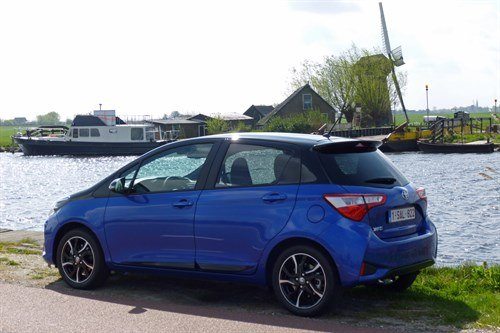 Yaristocrat
I e-chatted with you yesterday and you received an email from my uncle. I have managed to get some money together and was wondering if you could give me advice on the Toyota Yaris Hybrid. My mum has one and is very happy with it. I have done some research myself and for the mileage I would like to do which will not be too much I have worked out the hybrid would be cheaper to run than a Mazda 2 1.5, apart from not having not to pay road tax on it. Please would you be so kind as to give me feedback on this.
MC, via email 
That makes sense if you intend to drive gently (it has a very reliable epicyclic CVT transmission and, as I mentioned before, if you press the accelerator too hard you get the feeing that the engine is going faster than the car). Phenomenal fuel economy of at least 60mpg and as much as 80mpg. No annual tax to pay. Test and video of the original one here: /road-tests/toyota/toyota-yaris-hybrid-2012-road-test/ Latest 2017 Yaris hybrid tested here: /road-tests/toyota/toyota-yaris-2017-range-road-test/
Unstoppable
We own a 2013 FIAT 500 Lounge with stop-start. My partner finds this irritating and accordingly has driven the car for the last year with it switched off. Recently, the engine warning light came on (and has stayed on since) citing 'stop-start system failure' as the reason. The on-off switch no longer functions. Checking on line, this seems to be a common problem with no recognised solution. One post even suggests that FIAT doesn't really understand the root cause. We love the car in every other respect. This irritating issue is detracting from our pleasure in owning this lovely iconic retro. Any ideas?
PT, via email 
I find it a bit difficult to believe that the FIAT dealer does not know what to do about this. Might be due to the way the car is used. Too many very short runs from cold starts combined with cheap petrol will inevitably clog the cat converter and that might be real reason.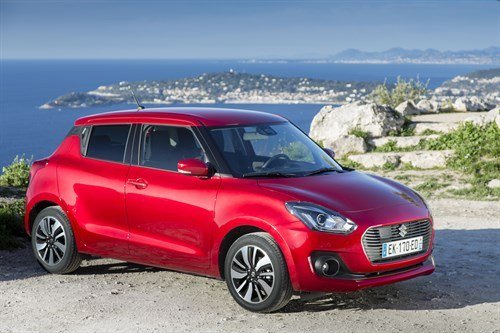 Turbos and tyres
My wife will be changing her Suzuki Swift 1.5 auto this year and the ideal replacement would seem to be the new Swift, which will have the same engine and gearbox as the Baleno. A small turbo engine that delivers its maximum torque at low engine speeds rather than at 4,000 revs would seem to be perfect for a small automatic and the new Swift will do 0-62 in 10 secs rather than the 12 secs for the Mazda2 1.5. On a separate query I am thinking of replacing my 2006 Toyota Corolla auto with a Peugeot 2008 auto, but the latter comes with 17" wheels and 205/50 tyres. I am aware that you have previously recommended not going below 55 ratio. Any thoughts would be most welcome?
KJ, via email
I tested the brilliant new Swift 6-speed auto: /road-tests/suzuki/suzuki-swift-10-boosterjet-automatic-2017-road-test/ And I have actually driven the 2008 1.2 Puretech GT on its 50 profile tyres, but, because these are all-weather (Goodyear Vector 4 Seasons), they are softer than normal and the ride quality is excellent.
Heated conversation
I have a 2012 Peugeot 308 petrol car (last of the 'old' model). It had a front-end shunt a few months ago and, whilst the front of the bonnet was dented, the garage assured me there was no internal damage and the bodywork was fully repaired. Since then, after even the shortest drive, both the engine and inside the car get extremely hot. I have had it fully checked twice and the fault cannot be found. There are no leaks and I do not lose radiator fluid and the air conditioning seems to work ok. I should be most obliged if you can suggest any further possible investigation or cause.
CT, via email 
I would guess that the radiator fan is not working. The crash may have damaged the fan itself or its wiring.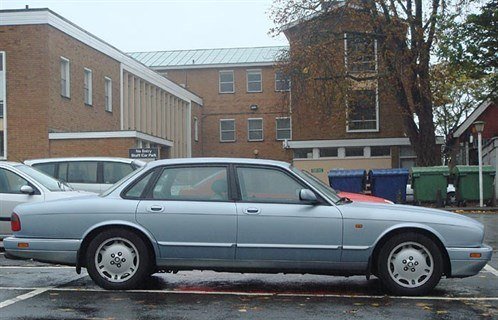 Stalling for time
I have a 1997 Jaguar XJ V8 Auto, 3,248cc, which I have had for 17 years; it runs perfectly but I do have one problem. The car is housed in an integral garage and when I start it the engine fires immediately and idles well. But when I put it into DRIVE and move my foot to the accelerator pedal the engine stalls. This can happen several times and I get the feeling that the car is trying to get into gear but having problems; almost like a manual gearbox when you put your foot on the clutch and then slowly lift it off. After about two or three attempts the gear "engages" and I can drive out of the garage. This situation never repeats itself once I am out of the garage; if I park the car on the drive, switch off and return to the car an hour later the car starts perfectly and moves away with no problem. Admittedly, I don't use the car very often. Could this have anything to do with it?
FP, via email
The automatic transmission fluid has probably never been changed and in my opinion it needs to be. But this can only be done properly by a dialysis process at precisely the right temperature and pressure. I'd get it to a member of http://www.fedauto.co.uk/  The stalling might simply be a temp sensor or it might be that after the cold start the alternator is taking most of the engine power to re-charge the battery, not leaving enough to power the car.
Advancing gearlessly 
You persuaded me not to buy a FIAT 500 Dualogic automated manual for my wife. How about a Skoda Fabia Auto? The DSG seems very smooth, but you imply that there can be problems with this automatic gearbox. I should welcome your comments. 
PJ, via email
Yes. The low torque twin dry clutch 7-speed DSG has always been problematic. The major problem was cured by replacing the synthetic fluid inside it with mineral over 2013/2014. But it is still an irritating thing to drive, prone to hesitation on exiting side roads and entering roundabouts because the brake pedal switch can be slow to message the ECU that the brakes are released. If you want a decent small torque converter automatic get a Suzuki Baleno or a Mazda 2.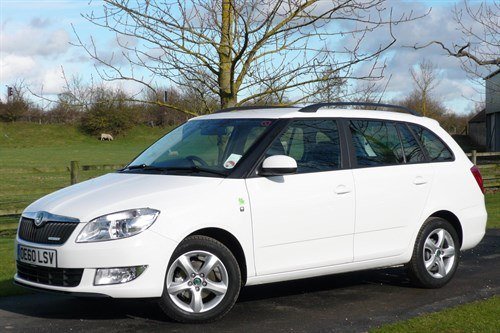 Fab flaw?
I bought a new Fabia Estate with automatic gearbox in October 2012 and have had no trouble in 37,000 miles. I understand there can be problems with these gearboxes and wondered if only some give trouble, and the mileage at which trouble may typically be experienced. Also, what is the approximate cost of replacing a failed unit? Very occasionally, from a cold start, it can be a bit 'snatchy'. Is this indicative of DSG problems to come? When I bought the car I purchased an extended warranty that expires in October this year. Any information and advice would be much appreciated

AT, via email
Presumably it was recalled for a change of fluid from synthetic to mineral (or you may have been lucky and it was filled with mineral fluid from the start). No specific mileage when they give trouble. Hesitation is most likely to be due to a duff brake pedal switch that makes the ECU think the brakes are still on when you want power, and it cuts power. Replacing a failed DSG can be £6,000, but don't ever take that sitting down. They can usually be repaired by a member of http://www.fedauto.co.uk
Not best leased
I leased a brand new Mercedes in March 2013, which had an inherent intermittent fault with the Eco Start-Stop function. It's been a long fight with Mercedes, but in summary, after several visits for them to find the fault at their service centres, which they constantly said was not there, I resorted to leaving the car with them and refusing to collect it until they found the fault. I also stopped making monthly instalments. Miraculously, they found the fault, admitted it in writing, and repaired it. I wrote to Mercedes for compensation (because it took them 2.5 years from new to find the fault, and in the interim I suffered financial loss from higher running costs as well as a heck of a lot of inconvenience). However they refused my compensation claim, instead offering approx £250 servicing vouchers, which was no comparison to my losses, nor was it much use given the fact that we were approaching the end of my lease term. I complained to the Financial Ombudsman Service. However, they didn't uphold the complaint because Mercedes did, eventually, repair the fault. And on some occasions they also provided a courtesy car. The overall experience has been terrible. I'm annoyed that the Financial Ombudsman Service thinks that it's acceptable for someone to undergo such an experience and just because the manufacturer eventually repairs the vehicle, they should bear no responsibility and effectively 'get away with it'. Naturally, I've spoken to many friends about my experience and many of them have also had issues with the Eco Start-Stop function. I have also found numerous people online - you only have to search forums, or even Twitter, to find people talking about it. Mercedes is now suing me for non-payment of the last 4 months instalments, plus fees of circa £2,500 to recover the vehicle, when in fact I emailed them asking them to collect it, which they did, so how this costs £2,500 I will never understand. I'm in the process of dealing with this, because I do actually want to pay off the remaining 4 instalments, but not their unfounded recovery costs. It would help to know what you think and if you've come across such issues. It's just me, against Mercedes.
DC, via email
Experience of other readers is that it's best not to take on Mercedes. It was extremely foolish of you to withhold payments that actually constitutes breach of contract and will now be a black mark on your financial credit record. You have put yourself in a vulnerable position. The correct procedure would have been to sue the supplying dealer and MB Finance jointly using the Small Claims procedure, but you may have scuppered your chances now. I think you need to pay for professional legal advice. I cannot record your problem because you have not told ne which Mercedes-Benz you are referring to.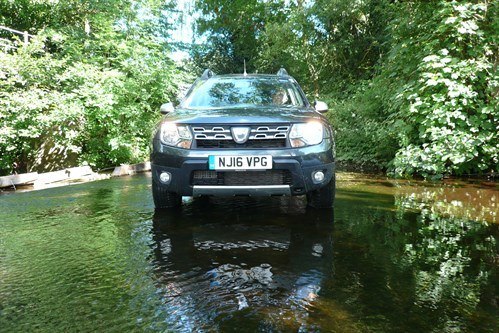 Everyone drives a Duster
Having just taken delivery of a Dacia Duster 1.2TCe 4x2 Laureate I thought I'd just pass on a few early impressions. Being aware of all the usual diesel pitfalls from low mileage and an average annual mileage of sub 6k the TCE looked attractive. Having had it for 3 weeks and 400miles it looks like it will be the right model for us. Long term will be the final judge but in the meantime there is plenty of power from the TCE - surprisingly much more than the 1.8 Focus it replaces as it is even while doing the 1000mile run-in. For an invoice price just shy of £14.5k we got the media-nav spec, spare wheel, metallic paint, 5 years warranty, fuel and RFL. Spec wise it reminds me of the Renault 4's we once ran as farm vehicles in the 70s-80s, simple and functional It has softer suspension & tyres. Rear drum brakes- more cost effective than disc's IMO. Manual headlamp adjusters-how often do we alter those? I think it has the cheaper TPMS: no valve sensors. They must use the hub anti-lock sensors to spot the change in rolling circumference of a soft tyre/wheel. On the negative side, the floor carpet is really more of a liner and a £16 Amazon mat set makes a huge difference. While waiting at the dealer to take delivery I noticed that a Clio on display uses the 3-pot version of the 1.2TCE. Seems a popular engine range? Initial impression is that a Duster might not be everyones cup of tea, but as you often say if you want value for money without loads of extra toys and bling to go wrong then one might just be right.  

PT, via email
You can add this to the owners reviews at  where you'll also find a test of the 1.2 TCE 125 4wd. It's basically the same engine in the Clio. 4 cylinders. The 3 cylinder engine is the 90tce.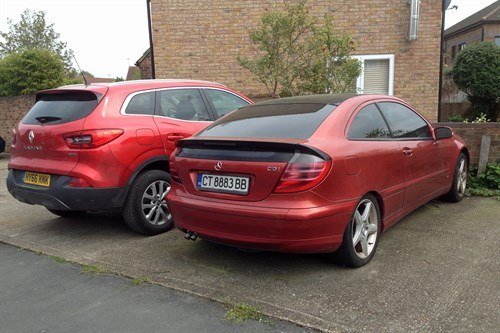 Illegal emigrant
I need a UK low-mileage motor car insurance to drive in Europe when I fly to visit my holiday house there to enable me to leave a UK car abroad all year around. Is there a best choice insurance company?
ME, via email 
You can't legally do that because you can't leave a UK registered car in another EU country for more than 6 months without registering it to an address in that country. Same applies the other way round. However, one of my neighbours has taken two RHD UK cars to Bulgaria, re-registered them there, then brought them back to the UK to run on Bulgarian plates. One has been dumped unused on our communal hard standing for about 9 months. The other is in regular use but for the last few weeks has been parked squarely on the footway opposite.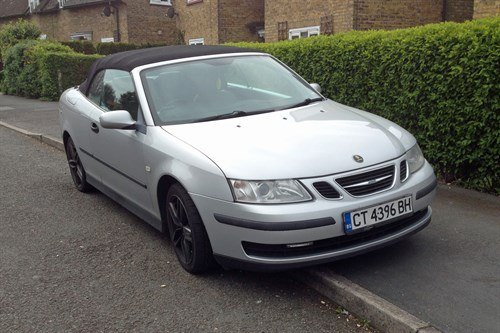 Click to Honest John's Motoring Agony Column 06-05-2017 Part 2
Comments
Author

Honest John
Latest