Honest John's Motoring Agony Column 15-04-2017 Part 1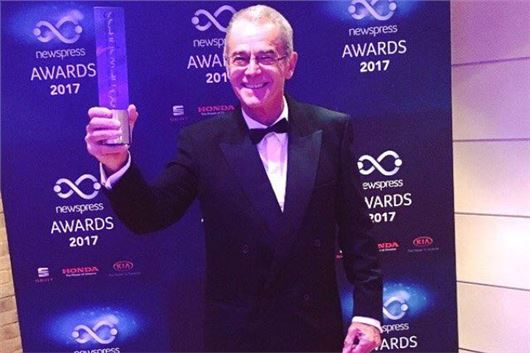 Published 14 April 2017
This week's award winning internal combustion involves a marked man, purchase tax, replacement therapy, mum's taxi, escapism, pedallists and enough to make up for the usual lack of bank holiday sunshine.
As usual, emails to Honest John should be addressed to: letters@honestjohn.co.uk  Please try to keep them as short as possible.
Bay watch                                                  
Over the year you've had numerous letters and given advice on private parking charge notices. I've just received a £100 charge for "Not parked wholly within the markings of a designated parking bay" from Excel Parking. I want to dispute this as I always ensure I park carefully to avoid bumps /scrapes from other cars. Would you have any advice on how to proceed?

SD, via email
The parking enforcement operator is taking advantage of a ridiculous piece of statutory law: The Protection of Freedoms Act 2012, Clause 56; and an ill considered ruling by the Supreme Court in Beavis v Parking Eye 2015. The Act gave private parking enforcement operators the right to enforce their own sets of rules in privately operated carparks and the ruling in Beavis asserted their right, not only to inflict penalties, but also to administer appeals against those penalties. It is only when a case goes to the Civil Courts that a properly appointed judge has an opportunity to rule on the facts. The Beavis case was straightforward. Beavis had overstayed 2 hours free parking and challenged the right of Parking Eye to inflict a penalty for this. The judges reasonably ruled that to inflict a penalty in these circumstances was fair and just. However, what private parking operators are now doing is using Beavis to assert their right to make life very difficult for the public: by forcing the public to key in their registrations to machines that make no allowances for mistakes; by leaving ticket machines inoperable; and by using ANPR to photograph vehicles entering carparks and leaving them but making no allowance for multiple entry (so counting time parked from first entry to last leaving). Their own appeals processes such as POPLA then ratifies penalties in these cases. Unless these practices are challenged on the facts in the County Courts and the cases are taken on to the High Court and finally to the Supreme Court, or unless another Act of Parliament is passed outlawing these practices, then they will continue. I warned that this would happen from 2011 when the Protection of Freedoms Bill was first proposed, but no newspaper, including The Telegraph and the Mail, would take up the case. So we are now left with a grossly unfair situation being ruthlessly exploited until someone takes a case all the way to the Supreme Court and hopefully the judges outlaw this.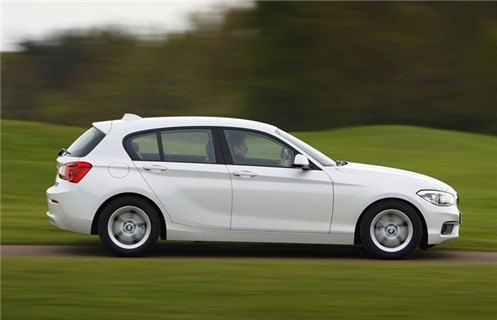 Cancellor of the exchequor
Whatever we may feel about the new road tax bands, there's one thing I don't understand, nor have I seen it explained.  With many cars incurring a higher cost first year road tax, if that car is sold on within the first 12 months (a dealer demonstrator, for example), as the tax can no longer be transferred with the car purchase, what does the second owner pay? Any idea?
DW, Lancaster
The Revenue keeps the higher rate Showroom tax. What happens is that 2nd year tax rules apply. So the first owner can only claim back a proportion of £140 (or £450), and the new owner starts again at the rate of £140 or £450). This is going to make it difficult and expensive for scallywag dealers who self-register cars and then sell them on at discounted rates as 2nd hand. They won't be able to claim back the showroom tax. In the first week of April I spotted a transporter load of brand new BMW 1-Series, all on 66 registrations, all obviously pre-registered to avoid the increased Showroom Tax from 1st April. But, of course, they could have been registered in March on 17 plates and still avoided the increased tax.
Number crunching
I was involved in a Road Traffic Incident on Friday. Not my fault, but I am sure my 2004/54 Jazz with 115,000 miles will be written off. The
car is worth a lot more to me than I am sure the insurance company will offer me, so what actions are open to me to see that I am put back into the position I was in before the crash, i.e. being able to drive a well used but reliable vehicle with plenty of space. This must be a similar problem for lots of people who have cars that are not worth a great deal if sold on the open market. Is it possible to get the insurance company to replace as close as possible like for like? I would not think there are too many cars available for sale as similar to mine.

PL, via email
Direct Line tries to offer this service, but no two used cars are alike so it doesn't always work. Generally, County Court rulings have been that the insurer can put you back in the position you were before the crash by giving you 'market value' of your vehicle before the crash. The only argument then is whether what they give you is 'market value' and you would have to prove that it was not.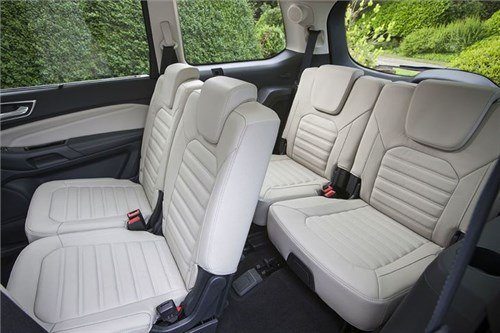 Mums the word
I'm a mother of 2 children aged 4 and 8 and am lucky enough to have school holidays off with them. My 10-year old Ford C-Max Titanium Sport is beginning to slip away and, despite plastering over the many cracks, it's time to buy something a little more reliable. I also live in the countryside, so the 5-mile school run involves narrow roads with many potholes and too many hedges that have given my car wavy 'go-faster' stripes. I have looked at many cars and think I'm down to my final list, however still very open to new advice. I need room for body boards, countless picnics and cycle helmets (and guessing a tag-along for my daughter), plus the "of course I need all this for our holiday to Cornwall - and doesn't everyone take their own pillows?" My best ever birthday present was a tow bar and cycle rack so I can easily attach the cycle rack and load our bikes without my poor over-worked husband being around. Other than that, I need a car that will grow with my family and their friends and still look smart and stylish (unlike their dishevelled mother). I think I'd also like a petrol rather than diesel as I believe it's better for the environment and am sure it will be better for the short runs I most often do. I like the VW Sharan, Ford S-Max, Toyota RAV-4 and the Mazda CX-5.  Ideally, I would like a second-hand car with extremely low mileage to save the loss as I drive out of the showroom.

AB, Waterlooville
The Sharan/Alhambra petrol version was not good because it has a turbocharged /supercharged 1.4TSI engine that goes badly wrong. Galaxy and S-Max are better with 2.0 Ecoboost petrol or 1.6 Ecoboost petrol. The Galaxy is the same length, but taller so more roomy and comfortable. RAV-4s are a bit so-so, but they did do a 2.0i Valvematic petrol with Multidrive S CVT automatic and four wheel drive. Now they do a 2WD or 4WD hybrid. The CX-5 petrol is 2WD only and not automatic but goes well and is reliable. For more space in a 4WD, a post 2010 KIA Sorento KX2 Nav manual, but that is diesel only. Cheapest of the cheap, but maybe too small a Dacia Duster 1.2TCe 125 4x4 for just £14,895 new: /road-tests/dacia/dacia-duster-laureate-tce-125-2016-road-test/
Emergency exit
I hope you can help me. Whenever I open the driver's door of my 2009 Hyundai i10 the "door open" alarm starts and the warning light shows on the dashboard. This began 5 days ago and it's very annoying. None of the other 3 doors or the boot is affected. Can you suggest a cause and possible remedy that would not involve an expensive visit to a Hyundai dealer? I would be very grateful for any help you can give.
CW, via email
Probably a broken wire in the wiring loom from the car to the door. I'd call in a local 'car electrical specialist' (http://www.yel.com)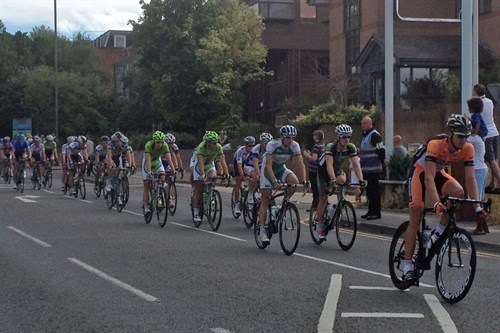 Lycranthropy
With the announcement today that the police will be issued with blue mats 5 feet wide to use in informing motorists how wide a gap to leave when passing cyclists, I feel the need for some clarification on the rules for all road users. I believe that most cyclists killed on the roads either have not been seen by motorists at turns or junctions, or have put themselves in a bad position related to trucks or buses, mainly at junctions. How do 5 foot wide mats help? What is being done to bring this to the attention of road users? Cyclists do not in the main leave anything like 5ft when they pass other vehicles. For example, when a car is stationary or even obeying a 20 limit in a street or road and is passed by a bike, which is on the centre line or on its nearside. Will this change? In Devon a friend was charged by the police for obstructing traffic when driving an agricultural vehicle on a B road at 25 mph in a 50 limit. They said the rules say that there should be no more than 8 vehicles queuing behind. If this is a rule then should it not apply to roads everywhere? If vehicles are to allow 5ft when passing bikes then the bikes will need to pull over frequently to let others pass. The cyclists will find this frustrating to say the least. In Surrey where I live they won't get very far at all. If there's a cycle lane provided, are cyclists bound to use it and not allowed on the road? If not, why not, as it is obviously safer to segregate bikes from other vehicles What is being done to draw attention to this?
PO, Claygate, Surrey
I share your frustrations. Actually slow moving vehicles are obliged to pull over to let a snake behind them pass. But only if there is a space available, such as a layby, for them to pull over into. I would like to see a case where a cyclist has been injured by a car after riding on the main road and ignoring a cycle track provided. If it were a civil case I would like to see it rules on in the Supreme Court, so everyone knows where they stand. Every year the London Cycle Race attempts to imprisons me between Walton Bridge and Weybridge Bridge. There is no escape. So I simply have to leave the area to the lycra louts.
In full boom 
I had a look round a Mazda dealer's showroom today whilst waiting for the service on my Mazda 6 Tourer. Looking under the floor in the boot of a CX-3 to see what sort of space is available for a spare wheel, I discovered a chunky item bolted centrally. It was emblazoned with the name of a famous audio brand. Apparently it is the subwoofer for the sound system. A puncture repair kit sat on top. It would seem that such a system is now regarded as more important than a spare wheel. How short sighted. Do manufacturers not realise that the puncture repair kits are about as much use as a chocolate fireguard?
GR, Penketh 
I could not agree more.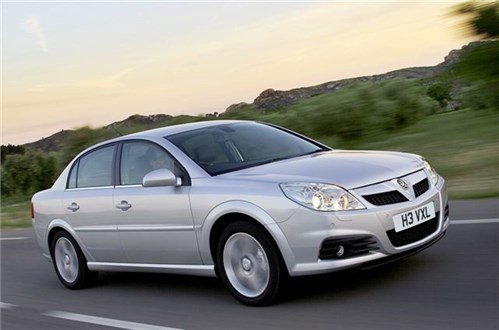 Talk Vectring
I have a 1.8 petrol-engined Vectra approaching 100,000 miles and am looking to spend between £10,000 and £15,000 on a slightly larger or at least similar size car. I'm hoping for 20-30,000 miles, and maybe 3-4 years old maximum. I drive mostly for business, approximately 15,000 miles a year on motorways. Acceleration isn't as much of an issue as comfort at cruising speed. I also drive on the continent, and the 1.8 Vectra doesn't seem comfortable at 80mph.  Cars I have been thinking about are a Skoda Superb (or maybe an Octavia), Mazda 6, Volvo V60, KIA Optima, Vauxhall Insignia, Ford Mondeo. I like the idea of the Volvo V40, but  it isn't as large as the Insignia and Mazda. I also like the idea of the Mazda 2.2 engine. Would this be a good cruising car? I'm looking for a larger car that handles well on the motorway. I would also be interested in other cars, including SUVs if they are good on the motorway. Not sure about the KIA Sportage or Hyundai for example?
BG, via email
SUVs generally cost you 5mpg-10mpg more than an equivalent hatchback or saloon and automatic transmission costs roughly 5mpg-10mpg more than an equivalent manual. I could tell you what mpg I've achieved in various cars but better to look what everyone has been getting in /realmpg. You can probably justify a diesel, bearing in mind the costs you will face between 80,000 miles and 120,000 miles in replacing EGRs and DPFs. (Around £2,000.) I liked the Mazda 6, Volvo S60 and BMW F30 320dED. See: /our-cars/
Oxygen masked
We have just bought a 6-month old Toyota Auris hybrid from a Toyota dealer that we take possession of on Friday. When looking over the car I was concerned that the brake calipers, cylinder head, large electronic module casing (under the bonnet) are showing signs of corrosion and have like a white powder on them. It makes these items look old. The salesman said this is perfectly normal. What do you think? If it is, can I do anything to stop it or make them look smarter.
TR, via email 
It signifies that the car has been standing out in a cold compound through the winter and suffered a bit of surface oxidation from condensation moisture. Nothing to worry about. I'm not a fan of aggressive treatments to detail engine parts because they can cause damage to delicate components. I'd leave as is.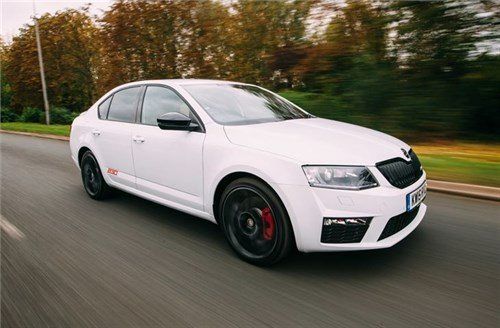 Gas trick influencer
I've been thinking about LPG. I'll be buying a 1-2 year old car and aim to run it for a long time (I've run my current car for 10 years so far). I was considering a Skoda Octavia vRS petrol. Doing 15,000 miles per year I suspect that I'd save around £1k a year, so £10k over the lifetime of the car. I once heard that LPG, being fairly dry, means your cylinder heads wear out sooner, and also it may void any outstanding warranty on the car (though that would be only 1 year of a 2 year old car). Have you any particular opinion about whether LPG is a good idea or not? In your test it seems that the overall fuel costs of the LPG conversion car was roughly similar to that of a petrol car with mid 40s mpg. Given the Real MPG figures for the Focus 1.6 Ecoboost 180 come out as about 38mpg. For simplicity, LPG adds around 7-10mpg to a car of this size/performance, or approximately a 20% reduction in fuel costs (as opposed to the 40% claimed). This is still useful, though not as dramatic, and will save me around £500 per year, so will take approx 3-4 years to pay off (though of course the purchase price of petrol + conversion will still be about the same as a diesel). Do you think my reasoning is correct? Does LPG damage your engine? What are the approximate extra costs I need to factor in for long-term maintenance?
CJ, via email
LPG is the cleanest fossil fuel, but also the least efficient. Its financial advantage over diesel and petrol is lower tax. It's a gas, but equivalent consumption is about 10% greater than petrol and about 40% greater than diesel, so you need to account for that in your sums. Test of the LPG Focus here: /road-tests/ford/ford-focus-lpg-2013-road-test/. You don't get better mpg; you do get slightly better costs per mile. But the installation costs about £2,000 in itself, you still need petrol for starting the engine and you can eventually get valve trouble with the engine.
The hole truth
I have a BMW F10 520D that recently suffered from water ingress resulting in a sopping wet carpet area immediately in front of the rear offside passenger seat. Diagnostics at my local BMW dealer, Cooper Sunderland-BMW, West Boldon, (where I purchased the car 6 years ago), revealed that the water was entering the car via the 'Sealed off ' left hand steering column access My car is right hand drive, but at the manufacturing stage both left and right access holes are pre-cut. The water ingress was due to a build up of leaves around the 'sealed off ' area that prevented drainage and hence the water somehow made its way into the car and hence into the rear seat area. I contacted BMW UK Customer Services (tel: 0370 5050 160) and pointed out what I considered to be a design fault. They would not accept this, and basically advised that water ingress is the customer's responsibility as they must ensure that no build up of leaves etc., occur. However, when lifting the bonnet, the 'sealed off ' area cannot be seen due to the engine being completely covered in by a protective hood, so how on earth can you know of the build up of leaves? I asked if they would consider assistance with payment for rectifying the problem but they were totally intransigent and simply stated that it is not a design fault and not their problem.
AH, Sunderland 
There are drains either side of the bulkhead vent well and, if they are not kept clear, rainwater can accumulate and enter the cabin via the pollen filter in almost any car. It has to be like that because there is no other conventional way to get air into the car. But I agree, the drains are hard to find. On B6 VW Passats one drain is under the battery and impossible to clear without removing the battery.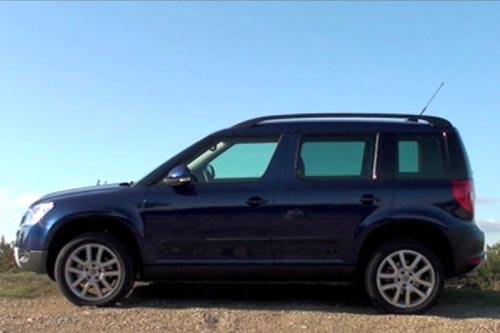 Yets man
I note you recommend the Skoda Yeti 1.8TSI AWD. I purchased a new one in 2011 and really enjoyed it. It was going to be a keeper, having the oil changed every 10k and looking after the car. Sadly, after around 3 years and 50k miles, oil consumption started to increase and by 60k had risen to a litre in 600 miles. After a lot of hassle, the best contribution I could get on an engine rebuild (new pistons, con rods, etc) was £1k towards a £4.5k cost, the efficacy of which the dealer was doubtful. I offered to fund a replacement engine but no luck. The dealer took back the car for a trade price as it was unsaleable. I can't recommend this model or Skoda's appalling customer service and neither should you.
PF, via email
I'll add your complaint to the long list under the Yeti. The 1.8TSI 4x4 was the best Yeti to drive by a long way and they didn't all have the oil and timing chain issues. It was replaced by a belt-cam 1.4TSI 150 about a year ago. I actually road tested the same Yeti 1.8TSI 4x4 as in Clarkson's memorable destruction test on Top Gear. He'd had first dibs on it, so I drove it in survival mode.
Exhausted
We have a 3.5 year old Audi A1 1.4TSI that has done 20k miles. Generally it does local trips of 5 to 10 miles each day and a long run about every 6 weeks. It has just had to have a new exhaust 'cat' which has cost £1,100. Is this a feature on modern cars or is it the driving pattern?
AW, Stockport
It's because the local trips have deposited condensation inside the exhaust system that has not then become hot enough to evaporate it off and the exhaust has rotted from the inside out. But normally a catalytic converter is encased in stainless steel, not the mild steel of the rest of the exhaust, so normally they don't rust through.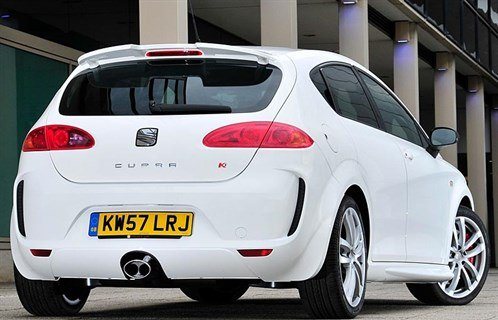 …to change a light bulb
My wife has a SEAT Leon, 5 years old but with only 28,000 miles and Full Service History. It failed a recent MoT due to a minor problem with the offside rear light cluster: the flasher was on permanently. In the "good old days" this would have been due to something like a short or damaged wiring and easy / cheap to fix. In this case it needed a new BCM - cost to us £370 + VAT. (In addition, fitting and programming at a SEAT dealer cost a further £180 + VAT, but that's another story.) I contacted SEAT and said how ludicrous this was and how the financial penalty of advanced technology was farcical. What would have cost a few pounds some years ago now costs the customer over £400?
AK, Barrynarbor, Devon
The BCM is the 'Body Control Module' part of the canbus wiring system. That's completely different from a bulb or an earth failure. I guess moisture must have got into it.
Devolutionary
My friend bought a car on finance on 14 February 2017. The dealer was in Manchester; he is in Edinburgh. He sold his old car before setting off to collect the new car. He drove the car back on 18 February and encountered problems almost immediately. The car battery went dead and he had to buy a new battery on advice from the vendor. This cost £99. Two of the back tyres were at or below the legal limit and one had to be replaced at a cost of £65. The car broke down and Green Flag was called out. The car was recovered to a garage that has written a report, an estimate for repair costs and billed to my friend for this assessment: alternator required and injectors, plus possible heater matrix. My friend has lost two days wages last week: £170 and I have had to lend him a car. The vendor wanted the garage to fix the car with second-hand parts but then agreed (after 10 days) to take the car back, but wanted my friend to return it (that was a reasonable request but the alternator was bust and the car would not drive). They wanted money towards recovery from my friend and he offered them £100. They wanted £150 before I phoned and said if the car was still here in a day I would get an RAC report and go to Trading Standards. The car has now been taken back and my friend's finance has been cancelled. The whole series of events has probably cost my friend £500+. My question is: does he have any comeback against the vendor for losses? I tend to think not or that a win would take too much effort (pyrrhic victory). I did wonder about sending an invoice and then Small Claims? Just wanted your gut instinct response.
JM, Edinburgh
Yes, make it "reasonable", though, and send the invoice to the garage first, threatening Small Claims to decide if the garage does not pay up. In Scotland this will be the Sheriff's Court. Law: https://www.honestjohn.co.uk/faq/consumer-rights/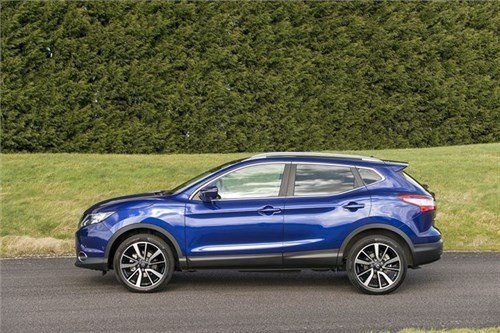 Selection foxed
I have a December 2013 Nissan Qashqai, owned since December 2015 and it has now covered 27,000 miles. It has been serviced according to the manufacurer's schedules. On 10th March last year I noticed a rattle and suspected the heat shield so called Green Flag who said it sounded like gearbox. I rang the local Nissan agent who said they could not "look at it for 3 weeks and advised me to try elsewhere. I rang two other Nissan dealers and got the same sort of response. As my wife and I are both in our 70's and need the car for hospital/doctors/shops etc I tried to find someone who could deal with it. I found that the only people competent to work on a Nissan CVT  were in Preston 18 miles away so I took it there. They diagnosed a collapsed bearing and said it could mean a new CVT gearbox costing about £6,500. They said to strip and repair it would cost up to £3,500 but we agreed a fixed price of £2,500. Have I got any claim against either the firm who sold it to me or Nissan?
EW, via email
If you have logged your requests to get the various Nissan dealers to look at the car, and in particular the 'supplying dealer' who sold you the car, then I think you have a case. You need to phone them and appraise them of the situation and tell them that if they are not prepared to help you, then you will have the work done by the specialist and will take Small Claims action against the 'supplying dealer'. Follow this up with a letter sent to the dealer principal by post office special delivery, keep a copy of the letter and staple to it the certificate of posting, making it a matter of record. Make a note of all of your attempts and the dates when you tried to get help from Nissan dealers. Law here: /faq/consumer-rights/
Crashing in 
My son was involved in a minor Road Traffic Incident last Saturday. As he set off from a set of traffic lights, the car in front stopped suddenly, and my son's car nudged it. No damage was done, except for a smudge of green paint from the bumper of my son's car on the bumper of the car in front. Telephone numbers were exchanged at the scene. My son's insurance company contacted him today saying that the other driver had reported the accident, and claiming that "injury had taken place". Until he gets the full details from his own insurance company, my son is unsure of the exact injury and to whom, which may or may not have happened. To me this sounds like a scam. If someone is injured in a crash, shouldn't the Police/ Ambulance be called to the scene? My son is quite upset about this.  Although he has been driving for 3 years, he has only had his own car for just over a week, and is totally unsure what steps to take. Any advice would be gratefully received.
JR, via email
Call their bluff. This kind of spurious claim has now been criminalised, so your son needs to challenge it and challenge any evidence the other driver can provide, also reminding the other driver that to make such a false claim could earn him a term in jail.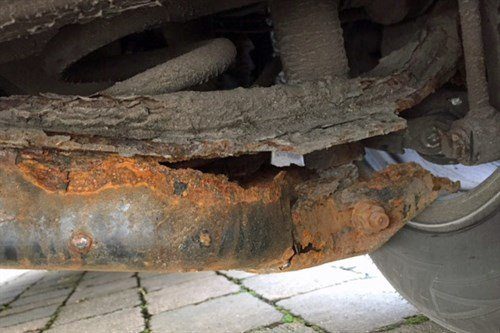 Ruster rant
I realise you have probably seen your share of rust but have you ever seen anything this bad? My Mercedes E220 was 9 years old in February just past. I don't know the name of the part. It supports the spring and shock.
NF, via email
Spring perches. W210s were famous for this. But 9 years old makes it 2008 and this was not common on W211s. Are you sure your car was a 2008 and not a 1998?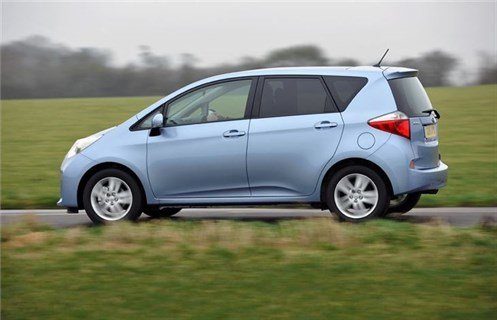 Getting an extension
At the annual service of our Toyota Verso S T-Spirit at the beginning of the month, the rear offside shock absorber was found to be leaking. This has now been replaced under warranty, but the 5-year warranty is now up. Toyota has offered a 2-year extension to the warranty at a total cost of £566, with monthly interest-free payments.  This includes AA membership. I have seen advertisements by other companies to extend warranties. What is your view please? The car has 29,000 miles and I am concerned that if one shock absorber needed attention, perhaps the others would be liable to fail.

AE, via email
I'd go for the Toyota extension. Toyotas age generally reliable and come with a decent 5-year warranty in the first place, but the cost of extending this from 5 years to 7 years is reasonable. The Yaris based Verso S is actually a rare model because imports were curtailed in 2013 once the current generation of Yaris came on line. It's tested here: /road-tests/toyota/toyota-verso-s-2011-road-test/
Am fisted
What are your printable thoughts on a crass parking company trying to obtain £100 for an ambulance car waiting to pick up a cancer patient at his home in a block of apartments (the old hospital in Salisbury, ironically). I was authorised to collect this patient from his home and take to Odstock hospital but, unbeknown (to me at least), he was in bed, terminally ill, and all his future appointments had been cancelled. My car is clearly marked up, front, back and sides with the words, ambulance car service with authorised badges from Arriva, so I do not understand how their idiotic employee failed to see and take photos. Your thoughts on any actions would be greatly appreciated. (This is my second Renault Captur 1.5dCI, now on 60,000 miles. The first did over 100,000 miles with no trouble.) 
CW, via email
You need to take this to the County Court and on to the High Court and the Supreme Court with as much publicity as possible to expose the short sightedness of the ruling in Beavis v Parking Eye 2015 that is being used with dubious legality to exploit the public.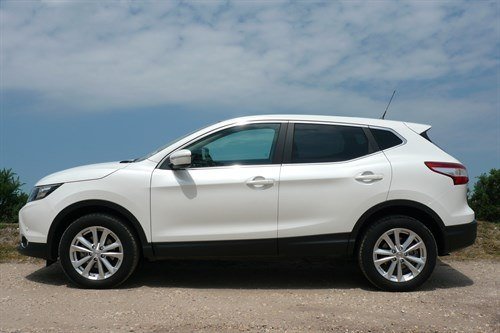 Pulling power 
Is the 1.2 DIG-T petrol engine strong enough for the Qashqai, or would I be better with the 1.6 DIG-T? Or going with the outgoing Mazda CX5 Petrol model instead of a Qashqai?

GG, via email
Better the 1.6 DIG-T, because in the Qashqai the 1.2 DIG-T is overgeared for fuel economy. It works better with lower gearing in the Dacia Duster 1.2TCe 125 4x4, which, incidentally, is a lot cheaper: https://www.honestjohn.co.uk/road-tests/dacia/dacia-duster-laureate-tce-125-2016-road-test/ + https://www.honestjohn.co.uk/road-tests/nissan/nissan-qashqai-12-dig-t-2014-road-test/ There have been some oil consumption problems in the Qashqai: https://www.honestjohn.co.uk/carbycar/nissan/qashqai-2014/?section=good/ Here's a test of the 1.6DIG-T in the X-Trail: https://www.honestjohn.co.uk/road-tests/nissan/nissan-x-trail-16-dig-t-tekna-2015-road-test/ Very few problems reported with the 2WD Mazda CX5 2.0i Skyactiv G.
Click to Honest John's Motoring Agony Column 15-04-2017 Part 2
Comments
Author

Honest John
Latest