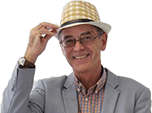 Honest John's Motoring Agony Column 01-04-2017 Part 2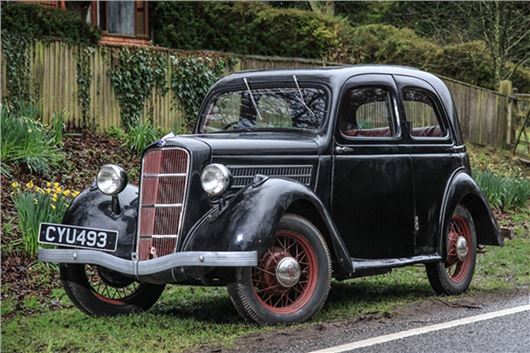 Published 31 March 2017
Click back to Honest John's Motoring Agony Column 01-04-2017 Part 1
Affordorble Ford
I am trying to identify my grandfather's car from yesteryear. I remember it as being a small four door car, dark green, 10hp, with a slightly raked back and spoked spare wheel attached to the back. We always referred to it as a Ford, but I think it might have been under licence to Mercury. I remember that in circa 1952 my grandfather saying that it was 16 years old so probably made in mid 1930's. I've looked on many websites and visited some vintage car museums without success so any leads or advice would be very welcome.
DP, via email
It was probably a Ford 10. The 1936 Ford 10 in the photo comes up for auction by Historics at Ascot Racecourse on 20th May at no reserve, so estimated at less than £10,000. Mercury was a Ford brand slightly upmarket to a Ford, as Buick was to Chevrolet. Ford never sold Mercury as a separate brand in the UK. Ford massacred the English language by calling its two door cars 'Tudor' and its four door cars 'Fordor'. The model Y 'Tudor' originally sold for £100.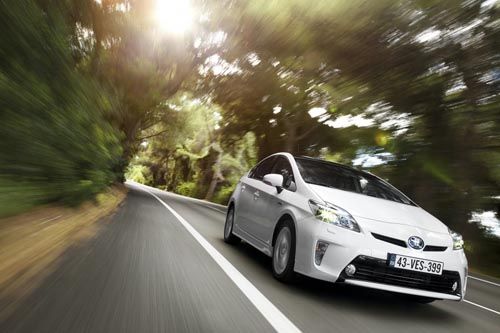 Start/stop situation
Recently the foot mat got stuck under my accelerator pedal and the car went to full chat. By good fortune I corrected the problem but wondered afterwards how to cope with a runaway Prius, or similar type of car with no ignition switch, so I asked my Toyota dealer. He came back with the answer that if the Power button is pressed over 5 mph the gear goes to Neutral and the rev limiter takes care of over-revving (and stops it perhaps?). Good and useful to know. Would your readers like to know also, or am I the only one who didn't? It's not in the manual. 
RHS, via email
Thank you. But, of course, the easiest way to stop any automatic very quickly is to left-foot brake. (If only someone had taught Mrs Diggles to do that two years ago she wouldn't have killed a pedestrian on the ther side of the road.)
Highs and lows
After many years of driving diesel PSA vehicles we now have a 2008/58 1.6 petrol Ford C-Max. We like the higher driving position but are slightly disappointed with the sub 40mpg figures. Ideally we would like a slightly larger vehicle, petrol, capable of stowing two bikes inboard and with a plus 40mpg performance. We are not interested in sophisticated gadgetry. Your suggestions would be welcome, many thanks.
PS, via email
In Real MPG the VW Golf SV 1.4TSI has been showing mpg figures in the mid 40s.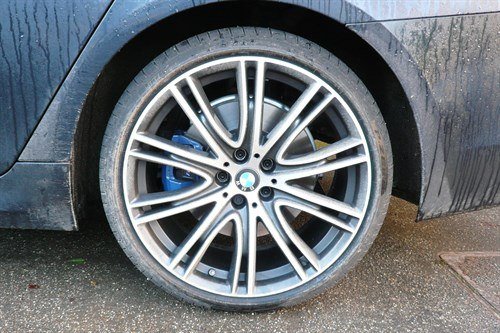 Adapting a lower profile
I exchanged my 2008 75,000 mile BMW 320i for a 2012 with 20,000 miles. Sorry to say the ride and refinement is not so good. Could some of this be down to the size of wheels and tyres? I remember the previous car was 16-inch whereas these are 17-inch. I wish to exchange tyres soon for conventional tubeless as opposed to run flats. Is there any way of improving refinement? Alternatively, could the suspension be at fault, as it does not ride some bumps as competently as the previous car?
CG, Chesham, Bucks
Yes. Switch back to 16-inch wheels from the 320dED that have deeper profile tyres for the same rolling circumference. Or stay with 17-inch but try Michelin Cross Climate tyres that give a softer ride as well as their all weather benefits.
Southbound carriage way
My wife and I will move from Germany to Southern Europe for a few years in the summer. For that I want a fast and fun to drive car, yet practical and comfortable and not too large. We used to have a BWM 320d estate (E46) before, I loved it but now want something properly fast for the Autobahn. We are fortunate not to have to pay tax on the fuel where we are going. Weekend outings (2-4 up) and long continental rides will be the main use. Budget is maximum 30,000 euros, so a used car if I want the performance. I have narrowed the choice down to BMW 3-series estate (E91, or at a stretch the F31) from 2010 onwards. But should I choose 335i or 335d, or even be content with a 330? For diesel speaks fuel economy and torque, against perhaps maintenance costs and higher road tax (in Germany). Any niggles I should look out for? Any other cars fulfilling the spec I should look at (no SUVs, no Audis)?
PN, via email
If you don't have to pay tax on the fuel (which in the UK is 80% of the cost of it) then there is no reason at all to choose a diesel engine. Unfortunately, quite a lot of E90s and E91s have has engine trouble, including the awesome 335i: /carbycar/bmw/3-series-e90-2005/?section=good/ F30s and F31s have been better: /carbycar/bmw/3-series-f30-2012/?section=good/ I like the F34 GT: /carbycar/bmw/3-series-f34-gran-turismo-2013/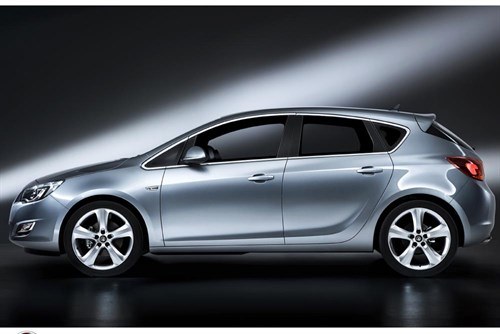 Astra physics
I broke down in April 2016 with my 2010 Astra CDTI 123 going into limp mode. The AA was called and they diagnosed an EGR valve issue. They disconnected the valve, so that I could drive it to the Vauxhall main dealership where I purchased it at 8 months old in 2011. I have a Vauxhall Lifetime or 100,000 mile warranty. The car has been back and forth ever since with an EGR valve replacement, DPF clean; many forced regenerations and finally last week, after having the car for two months four new injectors were fitted. I've just had a call from the dealership saying that after testing the car went into limp mode and they were keeping it for further investigation. All parts and labour have so far come under the warranty and I've had a tiny Viva courtesy car while the car has been in for work, but I have now have had enough. The salesman had the nerve to ask if we would like to buy a new car, as it seemed that the problem could not be fixed. Can I insist on a replacement car under the warranty, as it seems that they cannot get to the bottom of the problem? Or just sit it out and hope the can find what's causing the fault?
CP, Marlborough
Unless you are doing at least 15k miles a year and preferably 20k miles a year, a diesel is unsuitable, so your answer is to replace it with a turbo petrol-engined model.
Stripped out 
We bought a 2012 Mercedes-Benz C250CDI from a large Kent dealership at a similar price to others in this range. During negotiations it appeared that it did not have a Sat Nav, as expected, and were told that this was Mercedes policy, but one could be fitted for £600. At my protest the price was reduced to £500. My wife decided that she would do without. So, reluctantly we did without, only to find on getting home and sorting all the papers, that a 'Becker Map Pilot' had previously been fitted and subsequently removed, evidently, by the dealer. Have we been scammed?
MJ, via email
The car will have been delivered to the dealer with the optional extra of satnav already fitted. You turned down the dealer's offer to include it for an extra £500 so you knowingly bought the car without satnav. I can't see the basis of your complaint.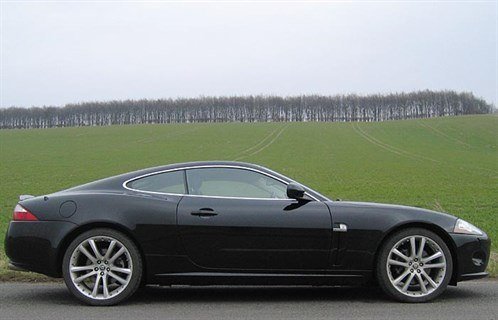 At breaking point
I purchased a 2006 Jaguar XK in December 2016 and about 2 weeks ago the park brake refused to release, so I had to have it transported to a local garage specialising in this type of car (not main dealer). The park brake motor and software needed replacing, despite the garage trying everything to get it to release, at a cost of £787 and I have asked the selling dealer for a £500 contribution. (There are advisory codes in the system advising of a problem with this brake, prior to my
purchase.) He is refusing, saying I should have taken the car back to him, but as he is some 120 miles away from me and the car wouldn't move, this was not possible. Also he would have found the same problem and cost involved. I have told him that unless I receive payment, I will start a Small Claims action for the full amount, plus a part of the thermostat that I had to replace, but wasn't going to bother him with. This will total over £900. I have checked the Consumer Rights Act, which gives up to 6 months from date of purchase. Am I being unreasonable?
RC, St Albans, Herts
You don't use The Consumer Rights Act. You use Clegg v Olle Andersson 2003, which is House of Lords case law. There is no High Court or Supreme Court case law on the Consumer Rights Act. See: /faq/consumer-rights/
Lock, stock and barrels
You recently mentioned Timpsons for getting a good value repair to car keys. The buttons on both keys of my 1999 Peugeot 406 had disintegrated around the same time. I visited a Timpsons outlet that repaired remote car keys, but they did not have the required fob. I gave them details of my car and a phone number. That was 4 weeks ago and I have heard nothing yet. In the meantime, I came across Automobile Locksmith of Peterborough through ebay. I sent one of my keys and 2 days later it arrived back with me repaired and in working order. The cost was £22 and that included return postage. They had also fitted new batteries. (Timpsons had quoted me £25). The locksmith has excellent ratings on ebay and I would readily recommend them for a fast efficient and excellent value service. The website is www.automobilelocksmith.co.uk
PB, via email
Many thanks. That's very helpful because two of the excellent online locksmiths we used to recommend have gone out of business. I'll put www.automobilelocksmith.co.uk in the directory.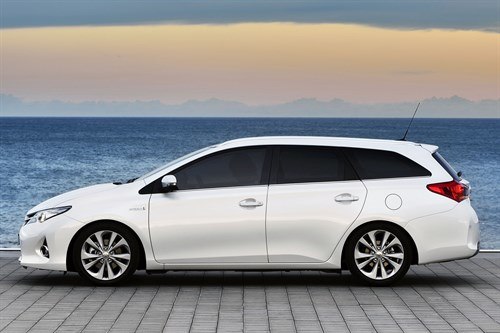 Gears for souvenirs
Our 2009/59 manual Auris, bought new, has done 50,000 miles and we are thinking of replacing it with an automatic car of much the same size. Speed is not important, but safety, ease of parking, comfort and good headlights are. I am in my 80s and my wife nearing 70. Occasionally we have grandchildren on board and we need to seat three on the rear seat. Our budget is about £20,000 + trade in value. Which cars should we consider?
JC, via email
The obvious choice is an Auris HSD hybrid Touring Sport. Gentle and easy to drive, with all the benefits of a hybrid. Alternatively, you might get a deal on a KIA Niro hybrid that has a different kind of automatic transmission. Or you could go for a Peugeot 2008 1.2 PureTech 110 EAT6 automatic and, at a pinch, maybe a Peugeot 3008 1.2 PureTech 130 EAT6 auto.
GAP in communication
I purchased a year-old Hyundai i40 on 24 February, and the dealer suggested GAP insurance. When the documentation arrived a week later, I found that under the section entitled "Who is eligible for insurance cover" one of the provisions is that "You have purchased the insurance vehicle with monies advanced under a finance agreement." As I had paid the full purchase price by my debit card without any finance, I queried this with the insurance company and I was assured over the telephone that I would be covered even though I had not taken finance. I said that it was not good enough to have this verbally and the lady said that she would talk to her manager that afternoon and send a confirmation email. By this morning no such email had arrived, so I called the telephone number given in section 9 of the policy wording, which says " To cancel this insurance please contact the administrator on 01787 221809, or alternatively please write to us at…" I was told that I could not cancel over the phone (I think this is probably fair enough) and that I should email, so I have now done so and await the result.
AH, Shrewsbury
Yes, get out of it because they have breached their contract. Any trouble, get onto the Financial Control Authority. Buy your GAP insurance independently for about 1/3 to 1/2 the cost of buying from a dealer.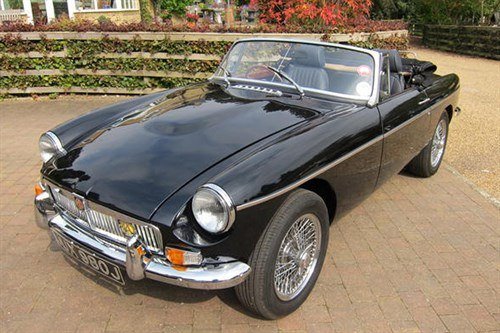 Leak House
I have a 1965 MGB Roadster, which I have had for many years and have spent a considerable sum of money on renewing the various panels that had corroded to keep it on the road. All the restorations have been carried out by MG specialist Brown and Gammon. Last year the bulkhead panel was replaced and my complaint is that during heavy rainfall water leaks badly to make puddles on the rubber mats in the footwells both sides. The car has been back to B&G once due to this complaint but it still leaks. B&G say these cars are not suitable for use in wet weather and are really summertime cars, which I find very unsatisfactory as I use it to and from the station each day. Are you able to confirm that MGB Roadsters always leak and are frankly 'not fit for purpose' in such a wet climate as ours and are no more than collectors items? As you can imagine the inside of the car and the driver's seat is very damp and I am very unhappy about it. I believe I could also be the victim of defective workmanship and the new bulkhead panel has not been sealed properly and B&G cannot be bothered to do anything about it. This year the car has had a new canopy.
SG, via email
They have always leaked. They are old convertible cars and old cars leak. To use a phrase such as 'fit for purpose' for a 'classic car' is ridiculous. They are no more than 'collectors items'. Even the modern equivalent, the Mazda MX5, collects water inside due to condensation. Unless they have hard tops they are dry weather and summer cars and if you use them all year round you have to put up with the privations of leaks. Even if you had the MGB re-bodied with a Heritage shell you would still get leaks from around the hood and windows. My advice is to store the MGB in a dry, well ventilated garage and get an old, cheap reliable car for your station runs, such as a Mk 1 Toyota Yaris.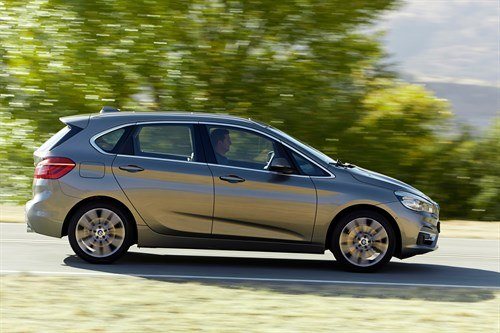 Prolongs Active life
In October 2016 I bought a BMW 218i Active Tourer Petrol Automatic. I assumed a BMW would be perfect. But visibility is not good, and my main complaint is the fuel consumption. I am getting only 27/28 miles per gallon, even on a long run. Previously I had a Volkswagen Golf 1.4TSI, petrol manual, which was about six years old when I sold it. I got about 40 miles per gallon, just driving around town, and more when I did a long journey. I am a lady in my 70s and do not drive hard. I wondered if you have any idea why this should be. You might be able to give me some ammunition when I go back to the dealer.
PR, via email
The Real MPG average is 38.5mpg, so there must be something wrong with your car, or, possibly, the type of use it is being put to. In winter, a life of short runs from cold starts will mean heavy fuel consumption. If you regularly drive distances of 20 miles or more then there is definitely something wrong. There is also a recall on this 1.5 litre 3-cylinder engine to replace the main bearings. See: /realmpg/bmw/2-series-active-tourer-2014/ And please add your mpg to the system/ Every mpg added affects the overall average.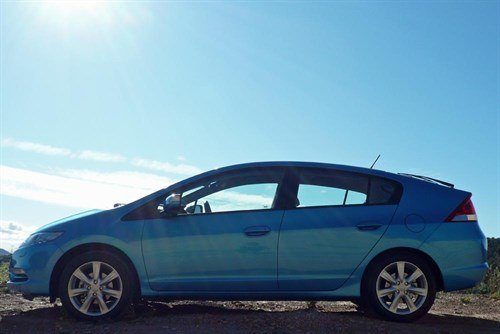 Where it's really at
2013 Honda Insight HE, base spec, 48,000 miles, silver, Honda dealer sticker price £8,000. My mileage is going to drop from 8,000 per year to 3-4,000 per year, 95% town driving, below 30mph. I tried your Pricing guide but, having picked Honda and Insight, there was no 2013 option, or HE option. Minus points of the car: quite high mileage for a car, bias towards city use, base spec, but these are useful bargaining tools. Given these things and I'm guessing, not a huge demand 2nd hand, I reckon it would be worth it at around £6,750, if it has FHSH. As ever, your thoughts on the above, would be much appreciated.
FS, via email
Probably a very sensible, very good buy. Like a Prius, nothing much goes wrong, so no need to worry about the mileage.
Click back to Honest John's Motoring Agony Column 01-04-2017 Part 1
Comments
Author

Honest John
Latest