Honest John's Motoring Agony Column 11-03-2017 Part 1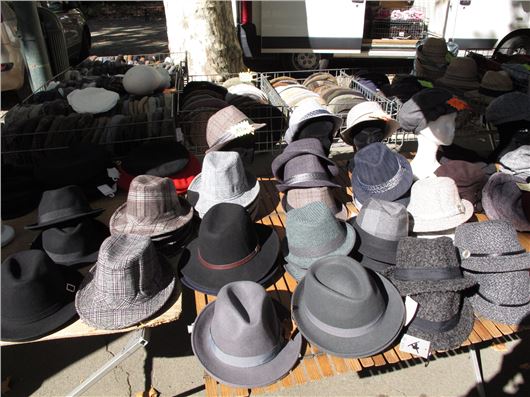 Published 08 March 2017
This week's carrespondence starts with an emissive missive and progresses via toothless Jaguars and out of control grandmas to KIA Vengas, eventually.
As usual, emails to Honest John should be addressed to: letters@honestjohn.co.uk  Please try to keep them as short as possible.
Dip-sick
Just a note regarding your column on the Tiguans and the VW fix that is failing. Having read all the posts from many unhappy customers, most are now reporting regeneration taking place more often: at 150/200 kms as opposed to 500 kms. Therefore, if these engines are switched off during this cycle, there is very likely to be much more diesel migrating down to the sump and contaminating the lube oil and upping the volume to dangerous levels of self-ignition. Please warn your readers as such.
SH, via email
How right you are. Excellent thought process. I had a meeting with VAG on 1st March where the reasons were made clear. Basically, reducing NOx means increasing soot, and that is the reason why the DPFs are regenerating more frequently. But when I asked about increased fuel consumption from this process the answer was that the German KBA certification agency insisted that after the NOx fix the cars had to develop the same power and torque at the same revs and deliver the same fuel economy and CO2 emissions. So the injection sequence was changed to be more economical to compensate for the extra fuel used by the DPFs. The trouble is that when exact criteria are applied to used engines that by definition have variable wear in them, the results will not be identical. VAG claims that the number of cars not delivering the required performance after the fix is less than 10%.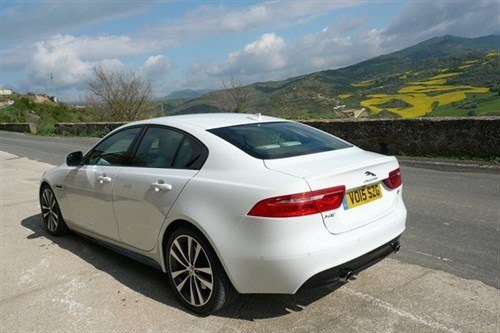 Power straggle?
We are considering replacing our Jaguar X-Type with a new Jaguar XE petrol 240hp. However, we have the same engine in a new Ford S-Max at work and it doesn't appear a very good engine: fairly gutless, to be honest. If I didn't know it was 240 I'd have guessed it was 150hp. It's mated to Fords Powershift gearbox and I know that Jaguar uses the superb 8-speed ZF box. Do you think the Ford gearbox is the weak link? Would you recommend this engine in the XE?
LH, via email
I've driven this in the S-Max with Powershift and thought it was okay, even at the lower 200hp output. I think there's something wrong with your S-Max. I've also driven the 240 in the XE with Jaguar's 8-speed ZF torque converter box and it was my favourite engine in the XE: /road-tests/ford/ford-s-max-2010-road-test/ And: /road-tests/jaguar/jaguar-xe-2015-range-road-test/  Fuel economy: /realmpg/jaguar/xe-2015/ All that said, Jaguar is now fitting the XE with its own 2.0 litre Ingenium petrol engines with outputs of 200HP and 250HP.
Pedal to the meddle
After her Nissan Qashqai automatic apparently "ran away uncontrollably" from one side of the road to the other, mounted a kerb and ran over and killed a pedestrian, the 82 year old driver narrowly avoiding being found guilty of causing death by dangerous driving and by driving carelessly. At the last minute, two witnesses came forward and swore that their automatic cars had done the same thing, convincing the jury that the driver was not at fault. A Nissan spokesman said that the Qashqai had an "exemplary safety record" and that the 82 year old's vehicle had been examined by Nissan and the police and "at no point was any fault found with the vehicle that could have caused the accident."
BD, Durham
Many thanks. That's very helpful. However, what people are failing to understand is that an internal combustion engine driving through an automatic transmission cannot necessarily be finely controlled by one foot at all times. This has always been the case. So the idea of teaching automatic drivers to drive with only one foot (so they don't press the brake with their clutch foot) is ridiculous, wrong-headed and criminally negligent. There is absolutely no way that an automatic cannot be stopped by pressing the brake and it is total nonsense for anyone to contend otherwise. Not only that: two pedals, two feet, using left foot braking to control an automatic in traffic, when manoeuvring and when parking is simple, logical common sense that gives the driver full control of the vehicle at all times. Telling people to use only their right foot to drive an automatic is like telling them to hop on one foot instead of using both feet to walk. Unintended Acceleration 'Accidents' are never the fault of the car. They are always the fault of the driver.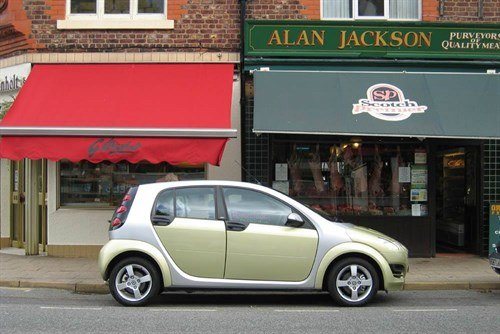 Passionate woman
My wife has a 13-year old Smart ForFour Passion, which she loves and it goes well. The trouble is that on a number of occasions the driver's door refuses to shut and merely "bounces back" when she tries to shut it, particularly in hot weather, but also in cooler weather. She does have her own special way of coping with it and finds that if she makes sure that either a window or another door are partly open it usually shuts! We get the impression that this is not an unusual fault with the ForFours but we cannot find any one who can fix it and sooner or later this may cause her some embarrassment when her Heath Robinson efforts fail to shut the door completely. Any thoughts on how to permanently fix the problem other than letting a Mercedes mechanic, who says it not "known fault" loose on the car at his mega-charging rate?

DC, Preston
That's a new one on me and I don't recall it as a complaint of the Mitsubishi Colt, which is essentially the same car underneath. It's almost as if the car is so airtight that air pressure is preventing the door from shutting. (This used to happen years ago with new VW Beetles.) One possibility is that the vents are set to recirculate so no fresh air is entering the car. The other is that the pollen filter is blocked or sodden, creating the same effect.
City slip-up
I am considering a new Honda CR-V. I love the diesel performance, but mainly do London city type driving with occasional longer drives, though no more than 10,000 a year. I love diesel performance and economy compared to petrol, but is diesel an impractical choice? The dealer says a diesel will need a 15-20 minute ride over 40mph to clear the filters once a week or expensive damage will occur. Is this right?
MC, via email
Yes. Honest dealer. Time to switch your thinking from turbodiesel to small capacity turbo petrol or hybrid.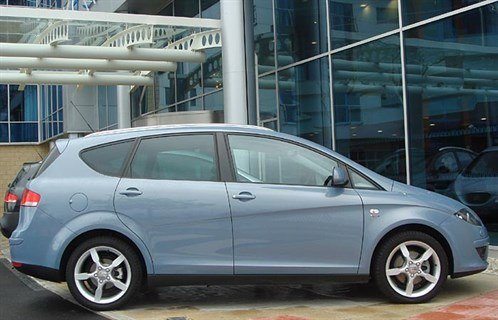 Change of Seating plan 
We have a SEAT Altea XL S TDI CR DSG, which will be 5 years old in May with about 55,000 miles. We've had it two years and we do about 10,000 miles a year. We love the higher driving position, the luggage space, reliability and the mpg figure – 49. We want to change to petrol power, any suggestions please. We would like to pay no more than £4,000, plus the Altea.
CP, via email
With only the Altea + £4,000, you don't have the choice of good small petrol turbos that you would have now. If you can stretch to a 2 year old VW Golf SV 1.4TSI DSG that would do the job, though the 7-speed dry clutch DSG has been troublesome.
Feeling of insecurity
I have a problem with central locking of my S-Type Jaguar. The doors won't lock and the alarm comes on. Is there an expert business who can possibly help, or is my only option a Jaguar dealer? I am in Gloucestershire.
MS, Gloucs
If you key into Google <Car alarms and central locking specialists> you'll start to find people who can help you in your area. I suspect that one or more of the door lock servos has suffered moisture ingress and that is causing the problem. A DIY cure might be to remove the rubber grommet in the doorframe and, using the extended nozzle squirt, some WD40 onto it in an attempt to drive out the moisture.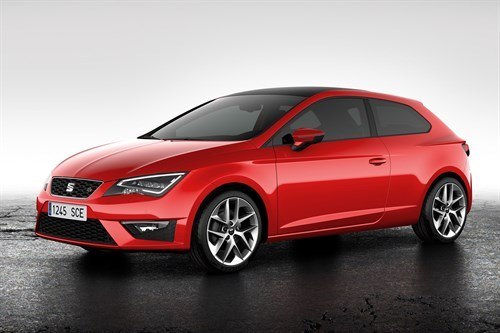 Entyre story
After many years of GTI, VR6, and V5 Golfs, I changed the wife's car a couple of years ago and got a SEAT Leon 1.8 TSI DSG. It has been absolutely brilliant - also goes like stink. The only problem was that the Continental Conti Sport 5 tyres were terrible: noisy, lousy roadholding, and won't steer in a straight line. I put hand in pocket on your advice and now have Michelin Cross Climates. A revelation. Quiet, grip like mad, brake brilliantly: the wife loves them. And this is on 18-inch wheels. Many thanks again. Still sorry that they have cut your column down.
PS, via email
Excellent. Many thanks. I'm not on Cross Climates any more because my HR-V has gone back and I miss them. I've had lots of very positive feedback. It's great when a product really works in all sorts of unexpected ways.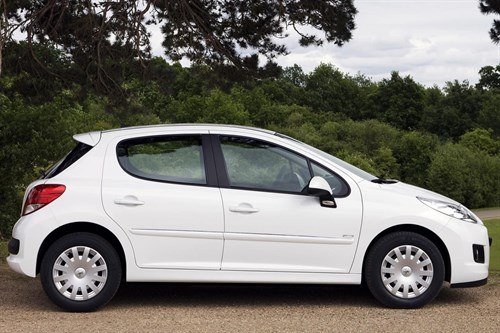 Carlotter Bruising
On 20 January 2017, I paid £1,775 for a 10-year old Peugeot 207 Petrol 1,360cc for my son, buying from a roadside car lot in Chesham. On Friday 10 February I got a phone call from my son to say that the car had broken down on Thursday evening and he had managed to push it into a side street in Amersham. We agreed he should call the AA (one years roadside assistance having come "free" with the car) and they were quickly on the scene and advised that the cam belt had become detached or broken. The AA towed the car to the vendors, but they refused to allow the Peugeot onto their premises unless we paid up front in full for the labour cost of a repair. They would also expect us to pay for or provide a recon engine. No monetary figures were mentioned. This was not an arrangement I was willing to enter into, so the AA man stretched his remit and towed the car back up the hill to Amersham to an independent repair garage I have used before. That garage has quoted £1,265 to rebuild the engine, which compares favourably with some national companies who quote £1,350 / £1,400 plus VAT to do the work. Should I pump more good money after bad to get the car repaired? The Amersham garage says the car is in good nick, but the total £3,000 is far too much to pay for this car. Should I be able to get any cash back from the dealer, or even expect him to repair the car for little or no further cost to me? Citizen's Advice says that I should write a letter requesting full repayment as the car was not "fit for purpose" or "of satisfactory quality."  However this requires me to give him 14 days to reply to a first letter and then another 14 days to reply to a second letter and then go to Small Claims, which will all take time. My son needs a car now to get about. The vendor has already told me that he regards a broken cambelt as "Wear & Tear" which he could not have foreseen and that it happening within 3 weeks of my buying it was just my hard luck. Any help or advice you can give would be much appreciated.
LB, via email
These are your rights: /faq/consumer-rights/ The Citizens Advice is correct. The first reaction of this dealer tells me he is dishonest and is not prepared to abide by consumer law. So even if you obtain a Small Claims County Court judgement against him, you will need to go to the High Court to get it enforced and even if you do that you may find that the dealer himself has no assets. A common scoundrel's trick these days is for dealers to sell cars "on consignment" on behalf of someone else (such as their wife or girfriend or best mate) and have no assets of their own. But you have no choice. Do what the FAQ tells you. Or get ripped off.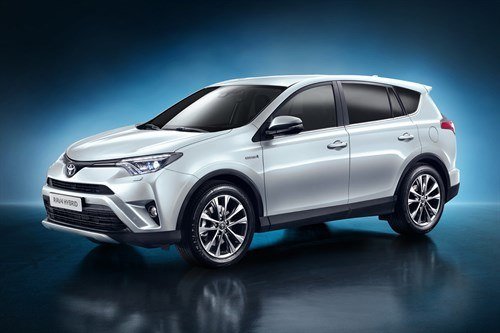 Pulling the other one
I am looking to buy a different car that can satisfy a number of needs. It has to have a high driving position and an automatic gearbox. It will do between 10k and 12k, mainly on short runs but will also have to tow a 1,450kg caravan. I want reliability and a low risk of expensive repair bills. Would the Honda CR-V 2.0 petrol be a good purchase?
GS, via email
No. The 2.0iVTEC automatic barely has enough power to pull the CR-V along, never mind a caravan. A petrol turbo will be good for the short runs because they heat up quickly, but, after towing, you will need to idle the engine for a couple of minutes to pump oil through the turbo and prevent it from carbonising. One way out is a Toyota RAV-4 hybrid 4WD that has no turbo and is rated to pull 1,650kg.
Gratitude gratefully received
I wanted to thank you for the brilliant consumer advice that I was able to find by reviewing Ask Honest John answers to people who had suffered similar problems and then following the links to detailed advice within your excellent website. Last October I collected my used 2013 Hyundai i40 Estate Blue Drive Style CRDI from the Hyundai dealer I had gone to, as I felt this was safer than buying one at my local Car Supermarket. The car was a ex-lease with 46k on the clock, but was sold as having a Full Service History. I pointed out the lack of service stamps before paying, but was assured it had been serviced and that the details would be obtained from the leasing company. My first tank of fuel only returned 39.5 mpg even though half of this was gentle within speed limit motorway cruising. This fell well short of the 48.5 Real MPG that your website suggested I should achieve with my normal more urban driving pattern. However, that was not my only problem as when I tested the towbar they had newly fitted for me, on removing the 7-pin socket from the adaptor the car electrics went completely mad. 2 days in a hire car later, thankfully covered by the Hyundai Warranty, I got it back and found out that one of its CPUs had been fried at a cost to them of over £600. 10 weeks later in mid December, following regular fortnightly phone calls, I was finally told that there was no service history for my car. The dealer offered a free major service and a replacement DPF in the hope that it would resolve the poor MPG figures. In late January, following numerous communications would not accept that this lack of a Service History would reduce the current and future value of my car, and did not agree to my suggestion of a partial refund. Throughout 5 weeks trying to resolve this annoying mess to my satisfaction, I found the advice on your website invaluable and used phrases and advice that you had previously given to other people who has suffered similar problems. As part of my CSMA (now called Boundless) membership, I have access to a free legal advice line, where you can talk to experienced Solicitors regarding any motoring related legal issues. This professional advice, though nice to have was of little use in comparison to the Honest John guidance. To cut a long story short, I referred the dealer to my rights under the Consumer Rights Act 2015 and last week I received a full refund for my car including the Trade In Value that they had allowed for my old 2008 Vectra Estate. For all the sleepless nights the Hyundai i40 caused me, it is the cheapest motoring I have ever done. I had the car for nearly 4 months (only 1,300 miles as I was on holiday a lot late last year) at a total cost of £15 for 6 months Road Tax and about the same fuel cost that my old 1.8 petrol Vectra used to give me. I think I had a lucky escape and doubt I would have got away so lightly without your help Please keep up your brilliant work, the Real MPG is both interesting and helpful when choosing cars as I find myself having to do again.
JS, via email
Many thanks. It's always nice to feel appreciated.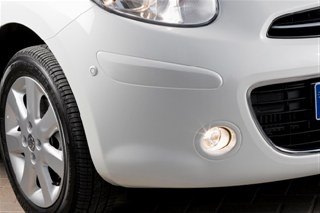 Lightly grilled
I purchased a Micra Tekna 1.2 petrol on 18 March 2016 from a Nissan dealer in Bishop's Stortford.  The car was first registered on 1 March 2015 and the mileage was 2,005. It is now 3,800. The air conditioning has not been functioning. The dealer has diagnosed stone damage to the A/C radiator and has advised that the cost of replacement will be approx £500, not covered by the warranty. The radiator is located behind a plastic grill with holes approximately 35mm high x 160mm wide. The stone that has allegedly caused the damage must have entered through the grill. This is hardly surprising in view of the large size of the holes, and there is no further protection to the radiator from stones or chippings thrown up by other vehicles.  I am reluctant to have the radiator replaced at this cost because of its susceptibility to repeat damage. I have asked Nissan if there is any enhanced protection available to reduce the risk (for example, a grill with much smaller holes) or whether this is just a design fault?  Nissan customer services has failed to understand, the situation and has offered no advice or help whatsoever. Do you have any suggestions as to how to protect the radiator from such damage?  Do you consider that the design is faulty and that Nissan should be liable? I should be pleased to receive your comments and thank you in anticipation.
GB, Saffron Walden
You can get an aftermarket grille fitted to protect the a/c condenser radiator, but, unfortunately this vulnerability to stone damage is fairly standard across the board of all small cars. Difficult to claim against the supplying dealer, or against the manufacturer warranty, because it's a standard feature of the car and the damage could have occurred after you bought it. If the a/c never worked then the dealer is liable.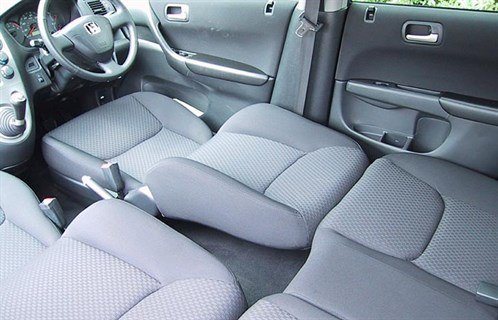 Civic amenities
My wife and I, both aged 61, are preparing to retire. We drive a Honda Civic 1600cc petrol model. We purchased the car new, from a Honda dealer, 12 years ago. It still runs very well and gives us few problems but we recognise that it's probably time to replace it. Our car previous to that one was also a Honda Civic, which we were also delighted with. As soon to be pensioners on a small fixed income we need to look carefully at the running costs of whatever car we choose. Ideally we would like to reduce our road tax liability, insurance costs and also at the same time the fuel and servicing costs. We currently average about 9000 miles a year and currently we live in quite a rural area. As you might tell, I like Hondas and I have had a look at the Honda Jazz, which I think probably meets most if not all of my criteria. However, the Honda Jazz is quite an expensive car when compared to other cars of its type. What other cars would you advise me to look at? Would you advise that we continue to purchase cars new, from a franchised dealer?
AA, Perth, Scotland
Like the seats that fold into a bed in your Civic, the huge joy of a Jazz is its versatility. We have a Mk II in Thailand with a non-UK spec bigger engine and an excellent 5-speed torque converter transmission (but it is not very fuel efficient). The latest UK Jazz is easier to get on with as a CVT-7 and very fuel efficient, but slow. The downside is fairly hard suspension. If you think small, then a Hyundai i10 or a KIA Picanto should be on the list (new Picanto on the way). You might consider a Vauxhall Viva. The Suzuki Celario is extremely fuel efficient. I'm not a huge fan of the VW Up, SEAT Mii and Skoda Citigo. But you could consider a Toyota Aygo that comes with a 5-year warranty. Getting bigger, the Suzuki Baleno 1.0 BoosterJet is good. And you might like the upright stance of the KIA Venga and Hyundai ix20, both of which are now quite old models by Korean standards, but, like the Picanto and i10 come with 7 and 5 year warranties.
Click to Honest John's Motoring Agony Column 11-03-2017 Part 2
Comments
Author

Honest John
Latest