Honest John's Motoring Agony Column 04-03-2017 Part 1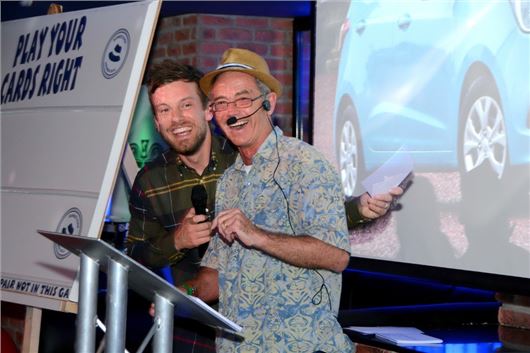 Published 03 March 2017
This week's automotive angst involves judgement day, getting extensions, fair exchanges, carwash rip-offs, emission missives, property development and much more to get your teeth into long after breakfast is finished.
As usual, emails to Honest John should be addressed to: letters@honestjohn.co.uk  Please try to keep them as short as possible.
Parking mad
You have been very clear in your opposition to tricks and scams that unfairly empty the purses and wallets of the motoring public and that due to legislation as it stands at the present time, nothing will/can change unless new law is passed. This as you also point out, requires determination, deep pockets and whatever else seems to be lacking, which means things are at a standstill just now. I would like to ask your views on crowdfunding? This method has been used by groups of people, who individually, would not have the means to progress with their product/service, or even asking the general public to help fund a life saving/changing medical procedure. By now, there must be many thousands of unhappy, frustrated motorists, who have been unfairly issued with a ticket, that on discussing with you or some other informed party and finding out that there is simply no logical way to beat the fine, have paid up and felt hard done by, with complete justification. If you were to feel able to support this process, it surely must be possible to employ legal expertise, to take a cross section of the most common scams and perhaps some of the more obscure examples and obtain court time, taking on all the defence arguments and making progress through the hierarchy of the court system, until finally common sense and justice are seen to be done. Perhaps this would as a bonus, compel the various companies to repay, by way of compensation to the parkers, the fines that they unfairly levied in the first place...after all there have been many precedents in the financial sector, where this has been the case. You express your wish for a challenge to be made, so that this can once and for all be sorted out...would you feel reasonably confident, that crowdfunding may be the only way and that for the hard done to motorists, this could, for a few pounds each, be a way to strike back?
FS, via email
It's unfortunate that the Beavis case was a straightforward one where Beavis had exceeded the 2 hours free parking limit and earned a penalty. As a matter of law (which is nothing to do with morality or common sense), the Supreme Court Judges had no choice other than to rule as they did, and that has set a wide precedent that is being used to enforce all sorts of dodgy practices, such as ticket machines that don't work, systems that mis-record registrations or make it very difficult to record a registration, systems that take no account of a vehicle leaving a carpark and then coming back. If crowdfunding funded such cases in the County Court that were then taken to the High Court, it could set precedents on different sets of facts from the Beavis case. The trouble is, if I try to include this in the Telegraph column it will be cut to just a few words and anyway, judging by the apathy of the Great British Public in general, I doubt very much that sufficient funds could be raised to fight such cases. No one paid any attention when I raised the spectre of what would happen before the Protection of Freedoms Act Clause 56 was passed. I think I'd be flogging a dead horse.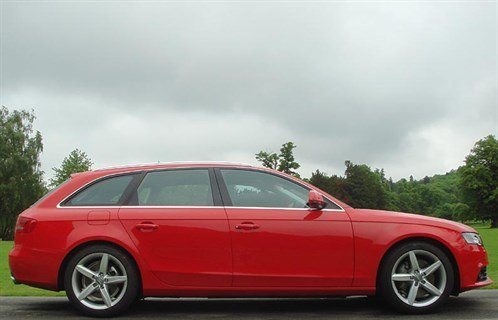 Avants and be recognised
My A4 Avant 2.0TDI 177 quattro is approaching the end of its three-year warranty and has done 35,000 miles with no significant problems to date. After reading your column I had the oil changed at 10,000 miles in addition to the 19,000-mile service, but now need to decide on extending the warranty with Audi. This includes breakdown cover with the AA, although I already have this as part of my insurance policy. They are quoting me an annual cost of £450.75  (Prices are inclusive of Insurance Premium Tax)  for all component cover with an excess of £100 (up to 15,000 miles annually), which seems to me to be rather high? Forecasting the future is impossible, but what would you recommend?
JH, via email
This is probably an EA189 that has not yet had its NOx emissions fix and it might be a condition of the Audi warranty that the car has this fix. The problem is that, though the fixes were developed for used engines rather than for new engines, over time engines are used in different ways and can wear in different ways, so the fix developed for one is not always immediately successful for all of them.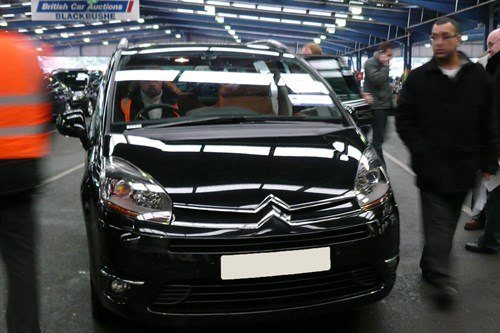 Valued customer
I currently drive a 2009 Citroen Grand Picasso 2.0 diesel automatic, now with 83k on the clock, with FSH by the local Citroen dealership. I guess its time to replace the car, but how much how much p/ex can I realistically expect? 
SG, via email
For a specific valuation, key the reg and the mileage in here: /used-prices/
Carsquash
In December, a carwash at a BP fuel station malfunctioned and pulled part of my roof off. It caused £670 damage. After reviewing the CCTV, BP admitted liability and agreed to pay for the damage to my car. However, the duty of care ends there. I was still forced to pay for the car wash itself. There has been no apology, no gesture of goodwill and I have had to take time off work to get my car repaired (which is only 6 months old). When I asked their insurers to provide maintenance records they either don't respond or refuse to provide them, which is really frustrating. As the rotating brush was passing over my car it didn't raise high enough and began to crush my roof, leaving me trapped inside the vehicle not being able to move. Where do I stand legally in terms of costs?  They have agreed to pay for the repair but I was going to claim for costs for time of work, etc.
MB, Reigate
Sorry, you need a solicitor for that. And the cost of employing him may well exceed any costs you can get back from BP. 
EA189: the fuel story
I own a VW Golf 2.0TDi 140 DSG. I took it for its 75,000-mile service to the VW dealer in Haywards Heath where I have a maintenance plan. The work included: Replace DSG oil and filter; Change brake fluid. Until this service, the car was averaging 58mpg. Immediately after this service, it is averaging 50mpg, and I feel that the engine is running more noisily than before. I went back to the dealer and asked them to find out what was wrong. They told me they ran a computer diagnosis and did not find anything amiss with the car. During that second visit, they told me they had upgraded the software relating to emissions during the service. Having reviewed your Honest John questions, I feel that the problems mentioned above seem to be commensurate with the change of software. What do you think and what redress could I get from the main dealer?
CG, via email
Yes, I think we can confirm with some degree of certainty that they performed the EA189 NOx emissions software fix. Reducing NOx means increasing soot, which in turn requires the DPF to work harder to burn it off and that process is fuelled by diesel. In order to get KBA certification for the fix, VAG had to prove that the engines developed the same power and same torque as originally, with the same fuel economy and same CO2 emissions. So the engine itself is re-tuned to use less fuel to compensate for the fuel used by the DPF. But, depending on the overall state of the engine that at 75,000 miles will be suffering some component wear, and, of course cold winter weather operating conditions, the car might still use more fuel.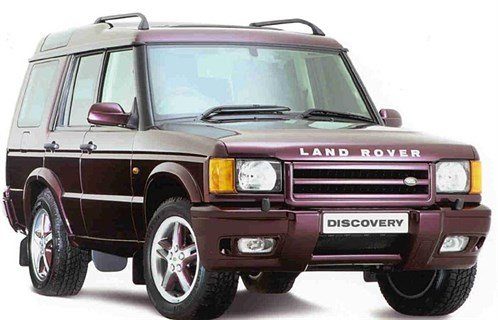 Barmy rubble
Around 7 years ago I bought a property with a view to renovating it. This needed lots of rubbish removed and goods delivered. Instead of paying around £200 a time to get skips, I bought a cheap, £2,000 LandRover Discovery 2.5TDI, and it proved good enough to abuse with rubbish, scrap and large amounts of materials and still returned around £1,300 as a trade-in 2 years later. I am about to undertake another such project, and I am thinking along the same lines, but not another Discovery because, as useful as it was, it took ages to warm up (longer than the journey), was noisy, leaked, trim fell off and 2 days before trade-in the clutch went (lucky quick fix, though). I ideally need something similar and have seen a few options; Audi A6Allroad, BMW X5, Honda Accord, Hyundai Terracan, KIA Sorento, Mitsubishi Shogun, Nissan Terrano/Pathfinder/X-Trail, Porsche Cayenne, Rover 75, Saab 9-5, Subaru Outback/Forrester, Suzuki Grand Vitara XL, Toyota Land Cruiser, Volkswagen Passat B5/Touareg, Volvo XC70/V70 AWD/XC90/960. Vans and pick-ups are a no go as the local council waste site charges vans to use them. I do low mileage (5,000pa, short journeys) so big petrol engines and poor economy  don't bother me too much. Four-wheel drive is advantageous as we live in an area with poor roads and worse weather (I already have winter tyres and sometimes they are not enough). The mail reason I have looked at proper 4x4s as opposed to estates with four-wheel drive is the heavy loads I would be carrying. (I used my BMW F31 3-Series estate to pick up some tiles and the front was very light on the journey home.) Budget is around £2,000 min to £5,000 max, so I just need something reliable, that won't break or has no serious problems/issues at this price/age/mileage. As always, any help is always greatly appreciated as you have a vast knowledge of the problems reported to you by owners across the country.
CF, via email
If pick-ups are out because of the council rules, then something simple like a Nissan Terrano II 2.7 or 3.0 diesel, or an original model KIA Sorento 2.5 diesel. Too old to have things like DPFs to worry about. You don't have enough money for anything fancy like a Cayenne. You could buy it, but it probably won't be reliable and will cost you a fortune in maintenance and repairs.
Mined: the gap
I have ordered a new car and am being pushed to think about Gap Insurance. Any thoughts?
MH, via email
Dealers make big commission out of this, which is why you are being pushed to buy it from the dealer. Think outside the box. Go independent. We have an association with ALA, but they are not the only ones offering this type of insurance, usually for less than half the dealer price.
Same, but different
I am looking at buying a two-year old Audi TT or a Peugeot RCZ and would much appreciate some advice as which might be the best buy. The car would be used for a mixture of local and long distance runs. I appreciate that the RCZ is no longer made. Do either of the cars have any particular weaknesses, particularly with regards the engines? Are any of the engine options clearly better than others in terms of reliability, economy etc? Is there any major difference with regards maintenance and servicing costs and spares availability?
PC, via email
TT: /carbycar/audi/tt-coupe-2006/?section=good/ (One report of excessively high maintenance bills for a TTS.) RCZ: /carbycar/peugeot/rcz-2010/?section=good (Not much feedback. Timing chains regularly give trouble on the 1.6 THP engine.)
Blowing his gasket
I was wondering if you could set me straight over an issue with my local garage? Last summer, due to oil loss, I had replacement cam cover gaskets fitted to my Mitsubishi Shogun. The garage did the work but, within a couple of months, clean engine oil began to build up around the gaskets. Clearly one or both have failed. The garage told me they needed to contact Mitsubishi as it was their part. They did not get back to me and when I chased them said Mitsubishi had not come back to them, but that Mitsubishi is responsible because Mitsubishi supplied a faulty part. Is any of this true? My limited understanding is that my garage fitted it, so whether it was poor workmanship or a faulty part is not my responsibility, but theirs?
CK, via email
I think you are right: The garage is responsible and is trying to wriggle out of it.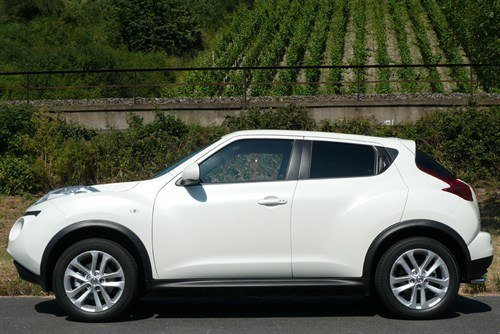 She must be Juking
My daughter in law has set her heart on a Juke, manual, petrol or diesel. She drives about 5k miles a year. She has seen one she likes, colour external and inside trim, with 24k miles, 2015 (15) at £11k, but not main dealer supplied being another national dealer. I've found her a similar car, same colour, spec etc, but Nissan's used car website supplied, registered 2016, 66 plate with nominal mileage at £14k. She only wants to put down a £5k deposit. Given that she could afford monthly payments on either, which is the better buy, given the higher mileage, differing dealerships, and what she be prepared to pay per car?
MB, via email
Depends which engine. 1.2DIG-T best. Or 1.6DIG-T. Not the ordinary 1.6 because it's noisy and slow, and not the 1.5 diesel unless she does big mileage.
Consumed with anger
Referring to the answer to TL concerning VW EA189 diesel emissions, my Tiguan was recalled and apparently rectified. However the mpg is at least 5mpg less than it was beforehand. Driving reasonably before rectified, I could easily exceed 40mpg, but now I am lucky to get near that, and on longer journeys without excessive speed. I tried adding my name to a claim being handled by Marcus Sinclair, but their reply was that my vehicle had already been rectified. I bought the 2012 vehicle second-hand from a dealer in January 2016 with a two-year warranty. I bought it after researching the mpg with it being listed by the dealer as having fuel economy of 47.1mpg. As it has not lived up to this and I might not have bought it with its present mpg, should I make a claim for compensation?
DN, via email
Real mpg for the VW Tiguan here: /realmpg/volkswagen/tiguan-2008/ Other cases of problems with Tiguans here: /carbycar/volkswagen/tiguan-2008/?section=good Another reader sensibly pointed out that after the fix these engines actively regenerate their DPFs much more frequently and that, plus colder winter weather, might account for the increase in fuel consumed, despite VAG's attempts to mitigate this. A further concern is that if engines are switched off mid-regeneration then some of the extra fuel injected into the engine to promote regeneration may dribble down the bores, contaminating the engine oil and raising its level.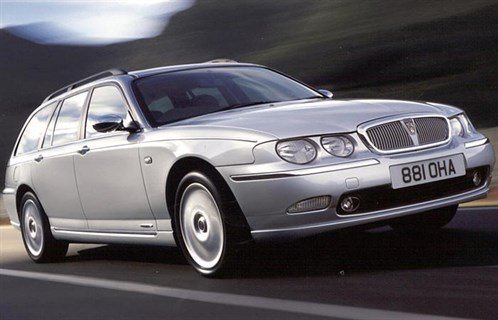 Grandad Tourer
My dear old Rover 75 2.0CDI Tourer has now done 222,200 miles (not kilometres) oil/fuel filters changed every 6,000miles from 2002 and still drives like a dream. However my wife's feet get cold when the heater is on but mine are fine. Any ideas/suggestions? No heat her side; just very cool, even on maximum setting. 
JT, via email
Broken ducting flap so the flap that would supply warm air to the passenger footwell is not opening.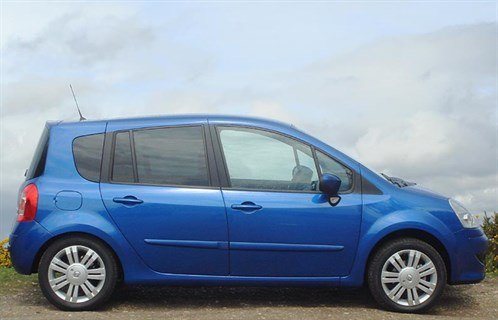 Bits and pieces
I've just had a notification from Renault that our 2011/61 Grand Modus at 42,000 miles, is due a cam belt change. I recall you often saying that I it is always advisable to change the other bits and pieces that the cam belt operates, like he water pump, etc. I assume this is also the case for the Modus?
DS, via email 
Change timing belt, tensioner, waterpump and aux belt. If the aux belt comes off it can wrap itself around the unprotected lower timing belt pulley and take the timing belt off.
Chain of correspondence
I have been reading recently about expensive camchain problems afflicting TSI petrol engines in VAG cars, but it is hard to find definitive information about which engine codes and model years are affected. I have a Yeti Outdoor L&K with a 1.8TSI engine, 2014 plate on 44k miles. Please could you advise whether the engine in this car falls into the 'at risk' group for camchain problems. If it would be wise for me to think about changing soon, which non-VAG cars would you suggest as potential replacements?

GM, via email
It's completely unpredictable. Basically, VAG cut costs again, forcing the chain manufacturer to extend the life of his link stamping tools. So if you get a chain with links stamped out early in the life of the tool you will probably be okay, but if you get a chain with burrs and scratches on the links from being stamped out by worn out tools, you will probably get problems, particularly if you are on VAGs unwise LongLife service regime. 
Click to Honest John's Motoring Agony Column 04-03-2017 Part 2
Comments
Author

Honest John
Latest