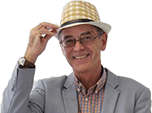 Honest John's Motoring Agony Column 04-02-2017 Part 1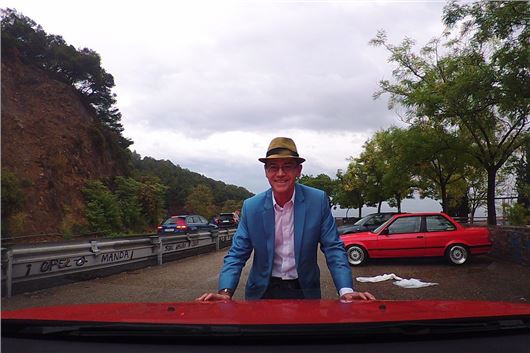 Published 03 February 2017
This week's road kill concerns photographic evidence, blind spots, open door policy, getting a grip, pulling power a key question plus 25 more to see you through to next week.
As usual, emails to Honest John should be addressed to: letters@honestjohn.co.uk  Please try to keep them as short as possible.
Photographic memory
Do you know if any car manufacturers offer a factory fitted Dash Cam, either as standard or as an option, so in the event of an accident, the evidence is there, automatically, you don't need to do anything other than know that it is there and how to save it to your computer. If not, why not? I was looking at new cars. My own two vehicles have dash cams that I bought and fitted myself.
RO, via email
Yes, Citroen does in the new C3. It's the big gimmick of the car. But it works via a compatible smartphone, so you need one of them as well, plus the downloaded software. /road-tests/citroen/citroen-c3-2017-road-test/ Strangely, most road tests of the new C3 have ignored this feature, possibly because the testers could not figure out how to make it work. So far, as far as I know, the new C3 is the only car with this technology. (Lead photo of HJ taken with Citroen C3 ConnectedCAM. So was the crash picture below.)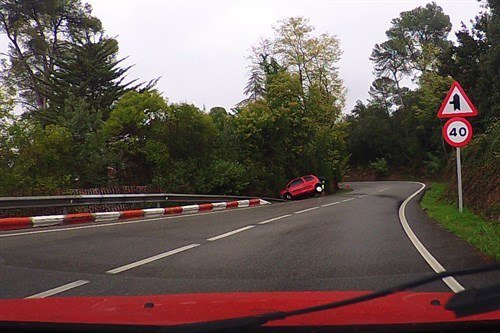 Blind spot leading the blind
My husband and I were in an accident last week. A Hungarian lorry driver said he failed to see us when moving lanes. Our 10-year old  Golf is a write off. It is my husband's car and he is 76 years old. We use it as a second car, but it travels a round trip of 400 miles about five times annually. These journeys are mainly on motorways. The Golf was manual, but we quite like the automatic hire car we have been allocated. Of paramount importance is safety. This is my second lorry driver created accident in 14 months. It is galling that these drivers just carry on, having caused upset, inconvenience, financial damage to other road users. As you know, the police are disinterested. But, we are alive. Please can you advise on our next car?

MC, via email
If an HGV trailer is on foreign plates you have to assume that the cab is LHD with considerable blindspots. IAM DriveSave advice is never to hover beside an HGV. Either sit behind them or pass them completely. As always, you'll get the most safety kit in a Volvo or a Mercedes, so it's a matter of choosing which one and how old according to your budget. Most Volvos have torque converter automatic transmissions, but some of the smaller ones have Getrag Powershifts that are not as good. All Mercedes from C Class upwards have torque converter automatics. Below C Class they are dual clutch, like the Powershift and DSG.
Clean simplicity
I was looking at electric cars as we need to move down to 1 car as the good lady wife has just retired. We have just sold her FIAT 500 L Trekking Auto 1.6 diesel, which she loved for transporting the grandkids and has served us well without a problem over 3 years even if it was a bit agricultural. We currently have my Audi A3 saloon Auto 1.4TSI S-Line but she will want to change to some type of SUV Auto and as our journeys are mostly short with a maximum drive of 40 miles unless going on holiday (which usually incurs a journey of around 150 miles max) we were thinking of going electric. I've had around eight 6-9 month Used Approved BMWs and always been pleased with the quality so looked at the i3 and noticed on the BMW website that there were around 20 various i3s starting at £16k for an 8-month old non-range extender with around 1,700 miles, up to £19k for a 4-month old Range Extender model with 700 miles on the clock. What do you think of them generally? Would you go for the range extender, which seems sensible? And why have their prices plummeted by up to £14k in just 8 months?
CP, Caerleon
i3s are astonishingly good to drive, but you must buy one with a Range Extender because then you will never get stuck. Prices have dropped due to supply and demand. Electric cars (and particularly the i3) are very expensive to make, but the public is showing resistance to the resultant high prices. Eventually, whatever the manufacturer wants, the market dictates that they come down to prices people will pay, which is what is happening with the i3. These 4 month old i3 Range Extenders at £19k are looking better value than a new KIA Niro at £21,000 +. The fully opening sides, like a Ford B-Max, are an advantage for the elderly and the disabled, too. (Unfortunately the ex-demo i3s mentioned by CP all now seem to be sold.)
Weathering heights
Could you give me an opinion about the tyres for Skoda Yeti 1.2 TSI DSG. When I bought the car new the, tyres were 215/60 R16. Are these the best selection? I want to buy snow tyres. Must they be same dimensions? Or, 205/55 R16 or 215/65 R16. I think that, 205 55 R16 may be better for snowy days for narrow width. But on the other hand, 215/65 R16 may be better for the comfort related with profile 65. In this situation, oscillation may occur when cornering? Is it dangerous? In fact, comfort is more important for me, but I don't know what will happen? Thanks for comments in advanced.
BA, Turkey
Michelin Cross Climate. They do them in the correct size: 215/60 R16 99V XL. They will improve ride comfort and steering feel and reduce road noise as well as the obvious benefits in snow and mud.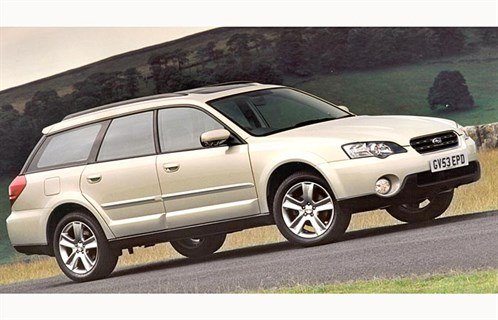 Pulling the other one
We tow a smallish caravan of about 1.2 ton laden. But otherwise most of our mileage is short runs, so we need a petrol engine. But here seems to be a lack of 2.5 litre gutsy engines to choose from. Also many vehicles have been pumped up so large that they won't fit in my garage - even if I remember to wind the mirrors in. Have we missed a suitable vehicle? For the past 14 years we have run a 3 litre Subaru Outback - what a delightful car but the new 2.0 litre Outback is rather underpowered and no fun to drive.
RB, Croydon
Various 2.0 litre VAG SUVs such as the Tiguan and new Q5 with up to 252HP. Ford Mondeo 2.0 EcoBoost with 240HP. Skoda Superbs with up to 280HP and 4WD. The Superb is probably your best bet. (You could also consider a Toyota RAV-4 2.5 hybrid 4x4 but it's no 3.0 litre flat-six Outback to drive.) 
Feeling insecure 
When I try to lock my 14-year old Ford Transit 2.4 diesel truck, either with the key or the key fob I can immediately hear the mechanism unlock itself. Any ideas? Incidentally, despite having to lock and unlock this vehicle several times daily, I have not yet needed to replace the keyfob battery.
DW, via email
The locking servos are not accepting the signal from the receiver. It's possible that giving them a squirt with WD40 using the extended nozzle will dry them out (there may be a removable rubber grommet in the door frame). You also need a new fob battery. You can change it yourself, but only get 10 seconds to do so before it loses the code so have to have the new battery unpackaged and ready.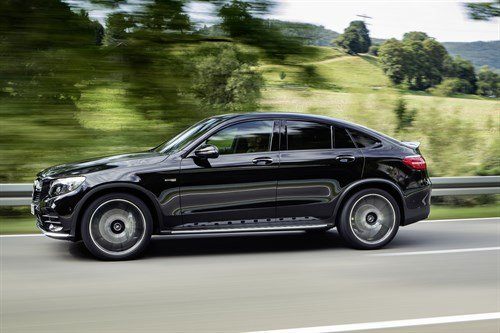 Decision time
Just to confirm what I had discussed on the phone with your office, The Motor Ombudsman has not made a decision on Dr Southee's case against her Mercedes Benz dealer for selling her a car on which the tyres fold over and screech if more than ¾ lock is applied. We've received Dr Southee's enquiry which will be going through The Motor Ombudsman's processes. Our concern with the article is that it is factually incorrect as no decision has been made by The Motor Ombudsman yet. Therefore we suggest that the article is appropriately edited / removed to ensure it makes no reference to a decision having been made by The Motor Ombudsman. We would have thought that prior to publishing the article based on a consumer letter you would have checked the facts of the case.
VH, SMMT
I have Dr Southee's email that expressly states that the dealer rejected the decision of the Motor Ombudsman, so whether the Motor Ombudsman has got its finger out and actually made a decision or not is irrelevant if a dealer is going to reject its decisions. If the Motor Ombudsman is going to compel Mercedes Benz itself to fix all these faulty cars, then please go ahead and do so and then let me know the outcome. Don't dilly dally. These owners, many of whom have forked out £50,000 plus, are furious. And so am I with a 'Motor Ombudsman' that claims to be 'Government Backed' but drags its feet about helping customers who have been sold faulty cars.
Chrysler Charger
My Chrysler 300C that I use in Florida is a 2007 and does not have built-in Sat Nav like my 2009 300C in the UK. We very rarely do journeys in Florida, but I needed to buy one recently as my original MIO had died, not having used it for 4 years. We had to meet family in Ft Lauderdale then go to the other side of Miami, so I bought a TomTom VIA 1410 M SE. It took 5hrs to download all the updates and charge fully before use. The first time  we used it we drove from Palm Beach to Fort Lauderdale, then on to Miami and after 1.25 hours use, half way through the crazy traffic in Miami, the GPS just died and would not recharge with the In car charger. I called TomTom and after lengthy discussions they tell me that despite giving no instructions about usage in the manual they say the in car charger needs to be plugged in all the time in order to maintain charge as it's talking and getting signals from the Satellite. They say you can only expect about 1.5 / 2 hrs usage without maintaining it on the in car charger. In your opinion is this what one expects in 2017 when folks do 4/6/8 hour journeys in the USA. Should a Sat Nav only lasts for such a short time. Should I just ditch this device and get a refund  from the retailer, or look at a different product like a Garmin. We would only use it maybe once or twice a season here in Florida.
MF, Palm Beach
That's normal for any of these gizmos. They need to be plugged in all the time to get a constant source of power. Same for screen-cams. No different in the UK. It's likely that the download was slow because your Internet connection at the time was slow.
Fab Flaw
My wife bought a new Fabia vRS in 2013, which has been an excellent fun and practical small call. Having read about the issues with the VAG1.4 Twincharger engine, we have been careful to keep it topped up with the recommended oil (about 500 – 700ml per 1000 miles on average), only use Shell V-Power and have a full service history with a Skoda main dealer. Whilst commuting (the 25 miles) to work over Christmas, the car went into limp mode. Long story short, it had lost compression due to a piece breaking off one of the valves. The dealer is suggesting that this could have been caused by some carbon becoming detached. I was shown the cylinder head and it looked more like a diesel car than a petrol, which is surprising given my wife's 50 mile commute on fast A roads and the high quality fuel we use. To re-set (there was slight damage to the valve seating) and replace the damaged valve and re-assemble the engine, I am being asked to pay over £1,340, with Skoda already paying 45%. Is this all I can expect for Skoda to pay now the car is out of warranty (albeit by only 8 months), or is 45% as good as I could expect? A £2.5k engine problem on a relatively young car doesn't seem common these days. Would you expect a three and a half year old  car that has done 40,000 miles, is well looked after and regularly serviced to suffer something so serious? Have we been unlucky and should we just swallow it or should we expect more from Skoda?
AC, Telford
Massive problems with the TwinCharger 'German Engine of the Year'. (Several 'German Engines of the Year' seem to have problems.) The coking will be partially because it is direct injection petrol, so there is no fuel/air passing over the inlet valves to keep them clean. (VAG later solved this with the EA888 1.8 and 2.0 litre engines by introducing indirect as well as direct injection and had the gall to deny this was anything to do with the coking problem.) You'll also have been burning a bit of oil. You might be able to push Skoda for more. You'll find other examples of these engine failures in the Skoda Fabia VRS and the VW Polo entries in the Good/Bad sections in /carbycar/ I'll now add your experience.
Snitch and grab
I wanted to update you on the VW emissions action. Harcus Sinclair UK, the law firm bringing the group action against VW has signed up 20,000 clients in less than a week of launching the claim. There are 1.2 million affected vehicles in the UK: VW, Audi, SEAT and Skoda, and previous owners of these cars are also eligible to join, which takes the potential number of claimants to well over 1.5 million. I am not sure that this is understood. My details are below. I would like to introduce you to Damon Parker who is leading the claim, to tell you more about the claim and how this will run. We can come to you if easier.
DM, London W8 4PL
Sorry, I don't approve of this. I am perfectly happy for a class action to take place where the present owner of the car is seriously disadvantaged because the so-called 'fix' ruins the performance of his car, or because he suffers a financial loss from increased depreciation. I certainly do not approve of involving former owners of these cars who have suffered no loss at all. That is born-of-greed ambulance-chasing compensation culture of the worst kind and in my view it brings your law firm into disrepute. Fining VAG for poisoning people with excessive NOx and using the money to fund hospital treatment is another matter altogether.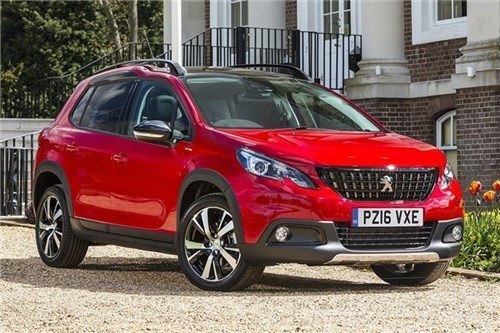 Just crossing over
Love this site, lots of reviews and tips. I have a budget of £12k and am looking to purchase an MPV for space for 2 of us, young child and family dog (so a medium size dog crate will be in boot), but with also enough space to fit 4 adults occasionally. Has to be no more than 10-12,000miles and under 3 yrs old. I have had a Peugeot Partner diesel in the past and loved the practicality of it, which is why I'm looking towards an MPV rather than just an estate car. So many to choose from: C-Max, Zafira Tourer, Peugeot 2008, Vauxhall Mokka, Volkswagen Touran, Tourneo Connect. Any tips for best of that bunch?  engine?  lots of shorter runs in the week so I'm guessing I should head towards petrol rather than diesel.

SJ, Cheshire
I like the facelift Peugeot 2008 with the 1.2 Puretech 130 engine, 6-speed box and Grip Control: /road-tests/peugeot/peugeot-2008-puretech-110-eat6-2016-road-test/ Older ones not so good: /road-tests/peugeot/peugeot-2008-2013-road-test/ You might prefer a Renault Captur: /road-tests/renault/renault-captur-2013-road-test/ Top value is a Dacia Duster: /road-tests/dacia/dacia-duster-laureate-tce-125-2016-road-test/ Nicest is probably a Mazda CX3: /carbycar/mazda/cx-3-2015/
Raining champion
Please could you give me your view on best tyres in then wet 175/65 R15 84T for a price up to about £75 per tyre. I wanted Michelin CrossCimate but they don't yet make them yet in the size for my Honda Jazz. I find the many views on the Internet a bit contradictory and your view would be appreciated if you can spare the time.
KE, Cambs
You're right. Michelin does make Cross Climates in 185/65 R15 and 175/65 R15, but not 175/65 R15. Goodyear Vector 4 Seasons Gen 2 are almost as good. Others include Nokian Weatherproof, Pirelli Scorpion Verde, Vredestein Quatrac, Bridgestone A001s. However, our Jazz is on 15-inch wheels with 195/55 R15 Falken Sincera summer tyres (which work fine in the conditions where it is kept) and you can get Michelin Cross Climates that size.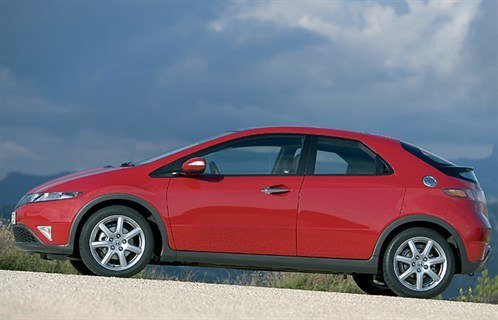 No change there, then?
We have had our Honda Civic diesel 2.2 for over ten years and it has done 140,000 miles. 47 MPG overall, one set of front brake pads and discs, and never needed to top up oil between services. (Back brakes another story - 4 sets rusted up.) I have money set aside for a new car, but what's the point? The unreliability of some modern cars and the cost of repair is frightening. Our mileage is now down to ten miles every day, with a handful of 400-mile days a year. Apart from poisoning pedestrians with my particulates, are there any other compelling reasons to change my car?  We sometimes fly and hire, but might find it difficult to hire in the UK in 5 years time when I'm 80. (I would consider a Jazz with a tilt and slide roof like my son has in California, but they don't sell then in the UK.)
AB, via email
Carry on. Your car is worth so little that it makes best sense to keep it until it needs a big, expensive repair. No DPF to worry about, as you know.
Clutch baggage
I sent an email dated 5th Jan 2017 regarding the pros and cons of 7-speed dry clutch or 6-speed wet DSG on my Skoda Superb diesel. The garage is awaiting my decision whether to stick with the 6 diesel or 7 dry petrol. I will not decide until I have your input.
RS, via email
I remember answering either this or a very similar email but I can't find it. I recommended you to stick with your 6-speed wet clutch DSG and do not switch to a dry clutch 7-speed DSG. Wait until Skoda has adopted the 7-speed wet clutch DSG for smaller petrol-engined Superbs.
Giving up
I shall be most grateful for your advice, please. My sister, aged 80, has owned a 2006/56 Ford Fusion 1.4TDCI Zetec Climate from new (for 10 years) but is about to stop driving. My wife and I are proposing to buy it for our son and none of us know how to place a realistic price on the deal. The car has covered only 20,000 miles, has been regularly serviced and has never needed any new parts. Even the tyres are the originals and, although described by the Ford dealers who recently carried out a full service as showing some cracking, passed the MOT. We don't know whether the car has a cam belt or chain. Certainly whichever it has is the original. We realise that a trade-in value for a car of this age would be nominal, even taking into account the unusually low mileage, so that doesn't give any help in suggesting a price we should pay. We want to be fair to my sister so hope you are able to offer some guidance on a reasonable sum we can offer my sister without running the risk of her thinking we are taking advantage. One further matter. Our son's present car is the 2003 Mondeo we gave him nearly eight years ago. It has covered 160,000 miles and is just about clapped out. What is the best way to dispose of it?
RW, Cambridge
The Fusion needs a new timing belt, tensioner, waterpump, aux belt and for safety's sake new tyres. It's worth about £1,000, but you're going to have to spend about £600 on it. The Mondeo is hardly worth anything. If you can afford to, the best thing to do is http://www.giveacar.co.uk/
Drained of all hope 
I am looking after my son in law's 2009 SEAT Ibiza, which is fitted with a VW 1.4 petrol engine. It has a problem inasmuch that if left for 4 - 5 days, the battery goes flat. I have checked the battery disconnected and it holds its charge. I then took the car to an independent who specialises in VAG and he confirmed it has a 3 - 4 amp discharge on the main circuit. Apparently this is a very common problem that requires a software update that can only be undertaken by SEAT. The Internet is full of owners of similar cars with this problem. Is it reasonable to expect the upgrade to be done FoC or is SEAT being reasonable to charge for curing what is a very common and well documented problem.
RW, via email
Neither the supplying dealer nor SEAT has any liability for a 7-8 year old car. Liability ended at 6 years old. Usually these batteries drain because the delay switch to the interior light stays live after the light goes out. Try switching it off altogether.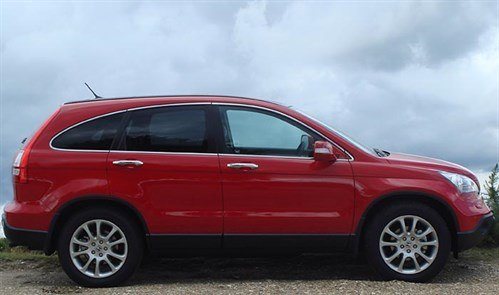 Filter tips
I am thinking of buying a Honda CRV diesel (or possibly petrol) aged around 2011/12. Are you aware of any problems with this type of vehicle (petrol or diesel)? I would prefer a diesel. Can you say whether this has a diesel particulate filter, and, if so, is there any way of checking whether this might be liable to imminent failure? If the DPF did fail, would you expect this to be covered by the terms of a normal vehicle warranty, or would the failure be counted as "fair wear and tear"? does the diesel have a dual mass flywheel, and if so, is there any way of checking whether this might be about to fail? I would be grateful to hear from you and thank you in anticipation.
NR, Chard, Somerset 
Yes, the Honda C-RV 2.2iDTEC from 2010 does have a DPF and these are prone to causing trouble and needing replaced from 80,000 miles on high mileage examples and also to needing regeneration if used for repeated short runs from cold on lower mileage examples. Better to buy a pre-2010 model year CR-V 2.2iCDTI that does not have a DPF. See: /carbycar/honda/cr-v-2007/?section=good/ No a DPF would not be covered by a dealer because a dealer can always contend that any failure was due to the way the car was driven.
Johnny come lately
As I understand it the Gen 8 Honda Civic 2.2 CDTi was never sold with a diesel particulate filter and yet there are some cars on sale that have been registered after 1/1/2011, the implementation date of Euro 5 regs. I've read an extension was granted to allow non-compliant stock to be sold off but I'm having difficulty proving this.

AS, via email
That's what must have happened and what always happens. It did with catalytic converters too, for cars built before August 1992 that weren't sold until later and the exemption was extended for 2 years. No Civic 2.2iCDTIs were built after 2010 until the Gen 9 2.2iDTEC appeared. If you check the glass on a Civic 2.2iCDTI you'll probably find it was built in 2009. A lot of them sat on airfield compounds for a year or more before they were sold.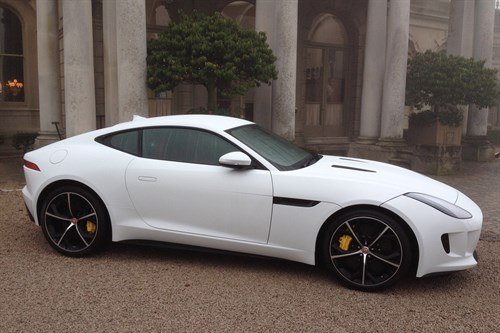 'F'-ing and blinding
I am considering buying a low mileage 2-year old Jaguar F-Type S coupe 3.0V6, 380HP. I know that you have been favourably impressed by this Jaguar model in the past and wonder if you still hold it in high regard? Previously I have owned several Ferraris (328, 360 and 550). I realise that the Jaguar is a somewhat different animal but after a recent test drive did form the opinion that it was an exciting true sports car. Some years ago I had both a V12 and straight 6 XJS which were both something of a disappointment being "boulevard cruisers" rather than sports cars. I would very much appreciate your opinion.

MW, via email
Slower than a near 200mph F550 Maranello, and not appreciating at a phenomenal rate like the F550, but an easier, more modern car to live with This is our section on it: /carbycar/jaguar/f-type-coupe-2014/
Non starter 
I am bursting with pride at my 17 year old grandson's recent achievements: He passed his driving test first go and worked hard to save every penny to buy and insure a 2002 MINI. He rang me very upset that if he occasionally stalls the car it sometimes fails to start straightaway after. He took it to our local MINI/BMW dealer but they said before they could even look at it they would have to service it. He has just paid £250 for a full service at his mum's favoured garage and they say it is a good, well looked after car, but it is possible the previous owner might have fitted an immobiliser that is causing a problem between the key and the ignition electrics. Sorry I am not very good with the correct terms. The dealer that sold him the car only gave him one key and is saying he is not entitled to any warranty. Sure he must have some legal right for even a short time. They are suggesting he sends the key off to Germany (cost over £200 for recalibration) and what does he do in the meantime for a car, or he will have to have the ECU behind the dashboard replaced. He says it only happens now and again but as Nana I am frightened he might stall at the wrong time and put himself at risk, can you give an old lady some advice please .
DWS, via email
Dealers are responsible for any fault on any car they sell that could have been present or developing on date of sale for 6 months from the date of sale. So tell the supplying dealer that if he doesn't fix it your grandson will get it fixed at a MINI specialist and will then sue the supplying dealer in Small Claims at the County Court for the costs, following up any ruling with a High Court Enforcement order against the dealer's assets. Law here: /faq/consumer-rights/
Click to Honest John's Motoring Agony Column 04-02-2017 Part 2
Comments
Author

Honest John
Latest