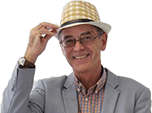 Honest John's Motoring Agony Column 7-1-2017 Part 1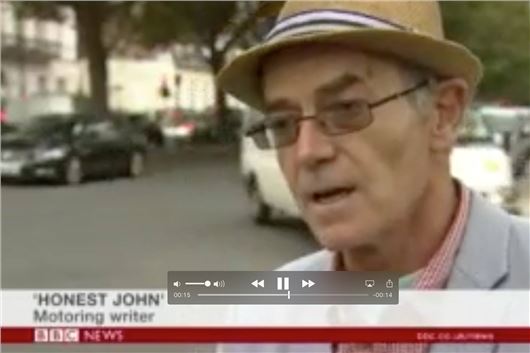 Published 06 January 2017
This week's car-rage trade covers gas-trick influencers, licensing laws, fine-fair supermarkets, flats, wind instruments and much, much more. 
As usual, emails to Honest John should be addressed to: letters@honestjohn.co.uk  Please try to keep them as short as possible.
VAGGING doubts
Judging by the unreliability of the VW Audi Group's diesel and petrol engines, aside from the current 2.0TDI with the soon to be universal amended DSG and an owner with a very heavy right foot, why should anyone buy in the future assuming the company even has one?
AD, via email
I appeared on BBC News when the VAG emissions scandal first broke and was asked what would happen to the market for VW cars. I replied that there would be a momentary reaction, but sales and values would pick up again. But then VAG dragged its heels in fixing its NOxious cars and, according to the SMMT, in a year when car sales were 2.5% up, VW's sales have dipped by 16,756 cars compared to 2015 and its share of the UK car market has fallen from 8.5% to 7.69%. However, the public seems to have forgotten that Audi is also part of VAG (with the same NOx problem) and Audi's share has risen from 6.33% to 6.58%. Also, while SEAT dropped by 0.42%, Skoda is up by 7.6%. Overall, at 527,205 units (including Porsche and Bentley), VAG's UK sales are actually 820 up on 2015. People still remember the slogan: "Few things in life are as reliable as a Volkswagen." The truth is that few things in life are as reliable as a good slogan. (VW is now holding a January sale.)
Brexiting bad
Can you tell me if I move to Europe (forget Brexit): a) do I have to tell DVLA my new European address; b) is my driving license still valid?

JJ, via email
Without a UK address your UK license is not valid after 6 months. The obvious reason is that they have to have a UK address to chase you to. You get 6 months grace to change it to a licence for the country where you become resident.
Quid pro quo
On Saturday 3 December I visited the Lidl Leatherhead store. Having parked my car in the car park, I met a lady near to the trolley store and took the trolley she had used because she could not retrieve her one pound coin, so I gave her a coin. My wife and I then went upstairs via the lift and spent about half an hour perusing the good sand eventually putting £38.58 worth into our trolley. We paid the cashier (0843 655241/04 03.12.16 15:15) and took the trolley down via the lift. I then returned to the main store with the faulty trolley and spoke to a member of staff who helped me retrieve the one-pound coin. I then returned to my car and drove off with my wife and the goods I had purchased. This morning I received a letter from Athena ANPR demanding £90 because I had overstayed the time-limit.
MF, Dorking
Sorry, it took a while to understand. I think what you are saying is that the store allowed you 10 minutes from checkout to loading your car and leaving the carpark, but, because you delayed in trying to retrieve the £1 coin, you were hit with the penalty. This won't be Lidl's doing. It will be the responsibility of Athena ANPR. Extremely unfair, but we live in a county where the Supreme Court has ratified this sort of behaviour (November 2015). It's the same at Aldi. Even worse at Morrisons. At least, now you know the system and can cheat it by operating within it.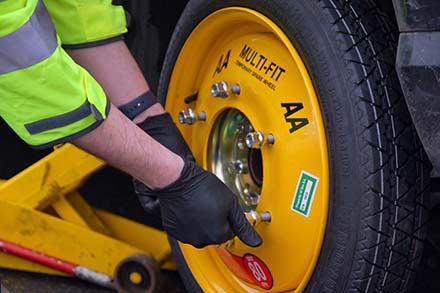 Yet again
I am about to replace my existing Yeti with one of the run-out Yeti models - SE L Drive. Looked at the competitors - 2008, Captur, Vitara, Mokka, Mazda CX3 etc and even an Ateca - but couldn't find anything with same internal space within same compact exterior. I have 16-inch wheels with 60 profile tyres on my current Yeti which dramatically improve ride refinement, improve MPG and are cheaper to replace so will certainly have 16-inch wheels on my new Yeti. Is worth having a spare wheel now? I honestly can't see myself struggling to change a tyre on a busy road or a rainy night and would call the AA anyway to sort a flat tyre out more safely. I believe they carry "universal" spares that would get me to a tyre dealer anyway. By not having a spare tyre I also get a bigger boot. Downside is having to wait an hour plus for AA to arrive. I have driven for over 50 years with a spare and only used them 3 times so am I mad to think that I can go without now?

RT, via email
That's correct. The AA now carries universal space savers to get you to a tyre depot. You missed the new 3008 from your list. That's bigger and can be had with the brilliant 1.2 PureTech 130 engine and Grip Control: Peugeot 3008 Road Test. I fully support your desire for 60 profile tyres. I'm on 60 profile 17s on a Kadjar 4WD and they absorb the small ruts and bumps very effectively.
You hum, I'll whistle 
The turbo on my SAAB 9-3 is making a whistling noise while I drive do you think this is a problem. It is a 2006 Tid 120 with 104,000 miles 2006 if so do you think it is worth repairing?
BK, Felixstowe
The turbo bearings will be worn and failing because they aren't getting enough oil. If you replace the turbo, be sure to also replace the turbo bearing oil feed and oil return pipes which are likely to be blocked with carbon.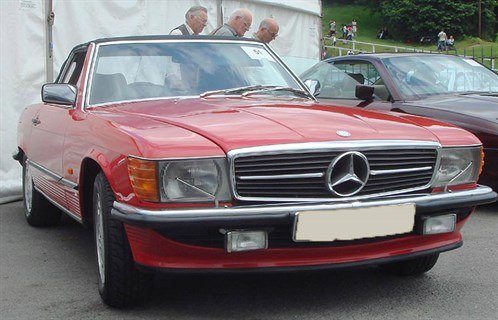 Grim repair
My Mercedes R107 300 SL, registration D150 VAM, broke down on the M25 on the 24th March 2016 due to overheating. The car was towed by the AA to Mercedes Benz (Dartford). I was initially informed that the head gasket had blown and the cylinder head had to be 'skimmed'. As Mercedes could not carry out the repair, the car was sent to a specialist firm MasterTech Ltd. for the cylinder head to be skimmed. I have had very little communication from Mercedes other than extraneous information relating to members of staff having time off sick or a family bereavement quoted as the reasons for the delays in repairing my car. I visited the garage in September 2016 to find my car was parked at the back of the garage with no visible signs of it being repaired. I was assured that they would be charging the battery and they were awaiting a distributor cap as there was a problem with the ignition. However another 3 months have passed and there does not appear to be any progress other than they ordered ignition leads, which did not rectify the issue, and now are awaiting a control unit. I understand that the car starts and runs but the engine cuts off when the steering wheel is turned. The bill for all of this is now probably well over £2,000 and the problem has not been resolved. I have formally written to the General Manager, who promised he would investigate this, but I understand he has now left the company. I am minded to pick up my car and take it to a reputable Mercedes classic car specialist to diagnose the actual problem and have it repaired. Where do I stand legally on this issue and what repair costs would be deemed reasonable that I should pay, given that my car has now been at the garage for 9 months without a resolution of the problem.

CS, via email
The trouble is, the Mercedes garage has a legal right of lien over the car for the work it says it has done. So you need to ask them if they will release the car so you can take it to a specialist and let Small Claims settle the amount you have to pay, or pay them what they want under written protest with the warning that you will sue for the recovery of it in Small Claims.
£100 just to look at it 
I have owned 3 BMW cars from new and have always serviced them at a BMW dealer. During the 18 years I have owned a BMW I have never requested any work other than minor issues found in a service to be done. I now have what appears to be an oil leak and have booked car in, only to be told this will incur a £99 diagnostic charge. Is it normal practice for dealerships to charge for diagnostics? 
PH, via email 
This kind of thing drives me mad. Dealers routinely slap a charge for 'diagnostics' onto any job, even when the problem is obvious. If this means electronic diagnostics then, to detect an oil leak, that would be completely pointless and irrelevant. If it means physical diagnosis then they are charging you £99 for a bloke to put the car on a hoist, look up underneath it and find out where the oil leak is coming from.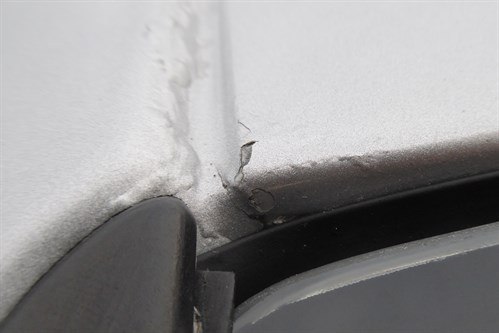 Screening process
My Audi A8, 1st registered Sept. 2011, has had two replacement windscreens both fitted by a National glassfitter. The first screen was fitted in November 2013 and the second was fitted in October 2016. I took the car to the glassfitter in both cases because it was the preferred repairer of my insurance company, LV.  In each case I paid an excess of £110 and £140, respectively.  I discovered during November 2016 that bodywork corrosion has occurred very close to the offside and nearside top corners of the aperture – pictures attached. My local Audi dealer and two VAG approved body shops have told me that the damage is typical of damage caused on windscreen removal.  I have read my glassfitter's "life time guarantee" and they have also inspected the car, but do not agree that they have any responsibility for the cause of the corrosion. No other replacement windscreens have been fitted to this car and there is no other corrosion anywhere else on the car. I seem to have reached a point where the glassfitter and all the bodywork experts do not agree.  Is there anywhere I could present my car who would be willing to give a definitive and independent assessment concerning who should take responsibility, and is this the right way for me to proceed?  I have everything mentioned above in writing from Audi and the body shops. The glassfitter only writes up an internal report.
PM, Storth, Milnthorpe
You actually paid the glassfitter £110 on the first occasion and £140 on the 2nd occasion so there was a contract between you and the glassfitter because 'consideration was paid'. That therefore gives you the right to attempt to sue the glassfitter using the Small Claims track of the County Court for rectification of the damage that was directly consequential of its negligence. See: /faq/consumer-rights/
What's in the box?
I recall you recently writing that VW were replacing their dry clutch 7-speed auto gearboxes with a new 6-speed wet clutch version to eliminate current problems. I am interested in an Audi A3 or Q2 (probably with a 1.4 TFSI petrol engine). Do you have any information re if and when they will start to fit the new gearboxes to these models.
PC, via email
New 7-speed wet clutch boxes replace old 6-speed wet clutch box and old 7-speed dry clutch box. VAG won't tell us what gets what, but the new wet clutch 7-speed seems to be feeding through on all new models, and that would include the Q2, but possibly not the A3 until it gets facelifted.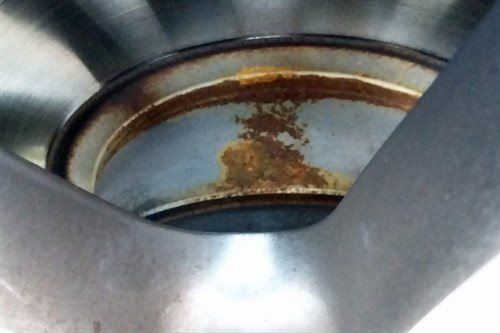 Hubcraps
In July we purchased a 15-month old BMW Active Tourer with 12,000 miles on the clock from a local BMW dealer. Shortly after taking ownership I noticed what appeared to be excessive rust on the rear hubs – certainly much more obtrusive than any of the Audis I have owned. I've been in contact with the dealer about this over the last few weeks but they seem reluctant to do anything. Does the attached photo seem to you to show excessive corrosion?
JK, Pyrford, Surrey
It's unsightly but perfectly normal. You could have the surface rust ground off then have the hubs painted with Sperex high temperature paint.
Last days of diesel
In your Saturday Telegraph column you answered a question [Age Concern] with a sweeping statement about modern diesel engine vehicles becoming vulnerable to expensive repair bills 'sooner rather than later' once they reach three to five years old. Is that statement true for all makes of vehicle, or just specific to the vehicles in the question? If not, what evidence do you have to support your statement and what potentially expensive failures are prevalent in these type of vehicles? Having just purchased a three year old diesel engine vehicle, in your honest opinion, should I be looking forward to high cost repair bills in the not too distant future?
DG, St Sernin De Duras, France
It's a general statement based on the complaints I receive from readers. Readers emails and Asks number 500 - 600 a week, so I actually receive more complaints of things going wrong with cars that anyone else in the country. EGRs are a very specific problem on VAG EA189 1.6TDIs and fail in huge numbers for which readers have been billed between £600 and £1,600. EGR failures occur to a lesser degree on other makes and models, but a normal life for one is 80,000 to 100,000 miles. DPFs fail prematurely by filling up with soot or fail because the DPF Active Regeneration system has failed. This can bring a bill of anything from £500 to £2,500. DPFs eventually fill up with ash at between 80,000 and 100,000 miles and, though they can sometimes be cleaned out by the Ceramex method at a cost of around £350, replacements of just the DPFs can be £800 - £2,000. Later diesels have moved over to SCR systems involving the addition of AdBlue and this is so far proving to be more reliable than previous diesel emission cleaning systems.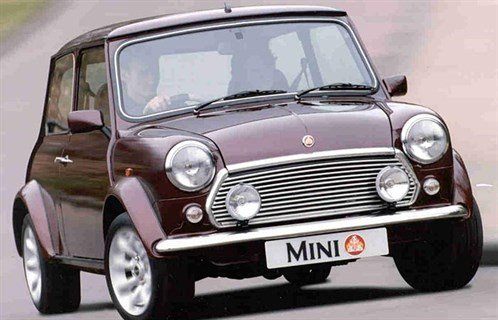 Little perforations
I have a normal council garage. And wanted to store my classic Mini Cooper Sports 2000 model in there. Is there a chance for it to rust? And also what can I do to avoid this.
AH, via email
These rust badly anyway. If the lock-up has electricity you need some kind of de-humidifying 'Carcoon'. Do not ever take it out in cold, damp, salty winter conditions. At the very least, cover it with a breathable cotton cover to help prevent condensation getting at it.
Heated exchange
The heating/ventilation efficiency of our 2011 Ford Fiesta is very poor when compared to our other Fiesta, which is a 2008 Fiesta Climate. Have you ever heard this remarked about or have we got a individual problem? Our Ford agent says there is not a problem but we wonder.
JC, via email
Usually due to failure of the electric valve between the engine coolant pipes and the heater matrix.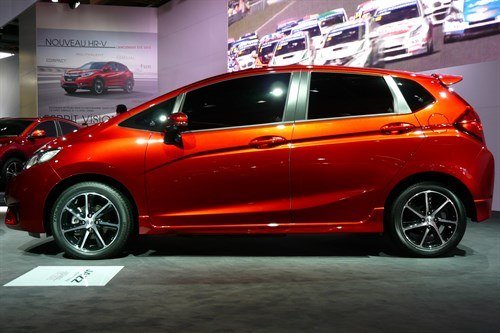 Jazz-tised
I am planning to change my present 2014 Jazz early next year for the new model - have heard that the New Jazz has been slated in a review by Jeremy Clarkson. I would value your opinion, and if you are in agreement with him what alterative Cars would you recommend?
AC, via email
It depends what you want out of life, and out of a car. I actually run a Jazz in Thailand, but with a more powerful engine and a different 5-speed torque converter transmission. It seems to be doing more than 40,000 kilometres a year with little trouble and is the best car in its class out there. The new UK offering is different, with a smaller, 1.3 engine and CVT-7 transmission. It's slow, but as practical as Jazz always were and very economical. I got 58mpg on the dash out of one using the paddles. (The Real MPG average is 50mpg.) The manual is a bit low geared and whiny. Not recommended.
Clean machine
Following your advice, I have only used Shell V-Power Nitro in my X3, and know I achieve better MPG than the average, but the interesting thing is that for the last two MoTs a note attached to the certificate states: "This sheet has been produced because the emissions from this vehicle were too clean to register a reading when tested." If ever proof were needed of the benefit of V-Power then this must be it. Thank you for your original advice, and assure you I have no connection with Shell, other than being a very happy customer.
JB, Forest Hill 
Brilliant. Many thanks. I used to get the same results in a GTI on 98 Ron Texaco Cleansystem 3 in the 1980s. Have gone for the best ever since. She'll Optimax then VPower for 15. - 20 years.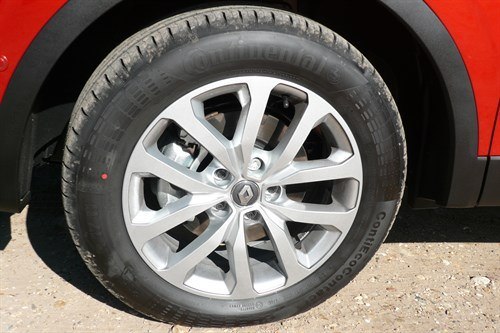 Adopting a higher profile
Regarding your comments on your 60 profile tyres on the Renault Kadjar. Were those a standard fit or did you get Renault to fit them as a "downgrading" from lower profile tyres? I cannot understand motorists love affair with low profile tyres  -particularly considering the state of UK roads - but have always had to escalate my requests to fit smaller wheels with higher profile tyres to senior management to get them supplied as original equipment on new cars.
WT, via email
Yes. Normally Kadjar Signature models come on 19s with 45 profile tyres but it's a free option to 'downgrade' to 17s with 215/60s. It's 4WD so has proper rear suspension and that makes a big difference whether running in DWD or auto AWD. They fit the big wheels with low profile tyres because in some people's eyes they "look better". Not to me. 
Click to Honest John's Motoring Agony Column 7-1-2016 Part 2
Comments
Author

Honest John
Latest