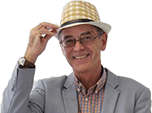 Honest John's Motoring Agony Column 14-01-2017 Part 2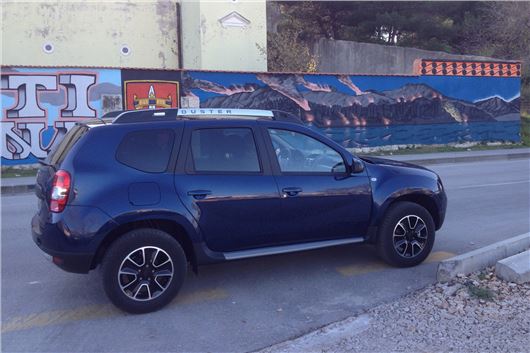 Published 13 January 2017
Click back to Honest John's Motoring Agony Column 14-1-2016 Part 1
Keeping down appearances
I am starting a new job early in the New Year with a financial services firm, which will require a car to cover mileage upwards of 20,000 miles per year. I will be driving on country roads and may have to travel in snow, ice, mud and gravel. I would like to purchase a second-hand car with good economy and reliability. It must be smart, but not too showy or brash (many of my customers will be farmers and land owners). I would also consider leasing a new car or any option that offers best value for money. What would you advise please?
HB, Edinburgh
The cheapest diesel SUV is a Dacia Duster 1.5dCi 4x4. The 4x4 comes on all weather tyres and you get 5 wheels and tyres. Probably about 50mpg. Sensible and definitely not showy or brash. Quite the opposite. From £14,095. But you'll also get 45mpg + from a Suzuki Vitara 1.4T BoosterJet 4x4. That's £6k more expensive, though.
Pressure crooked
I have a 2015 Vauxhall Corsa SRI Ecoflex with black wheels. The front right especially loses pressure both standing and in use over a period of a couple of days, according to the sensors. On service by a Vauxhall main dealer, they checked the tyre and found no problem. I have read that the wheel may have become porous and that this is dangerous. What can I do, and should this occur on a car of this age? It has done about 19,000 miles.
PM, via email
Might be porous alloy, might be a porous rimseal, might be a failed rimseal from kerbing the wheel. Any of these are very dangerous because if you drive on a tyre that suddenly deflates the tyre will come off the rim and you could crash. If the rim cannot be sealed so the tyre does not deflate then you need a new wheel.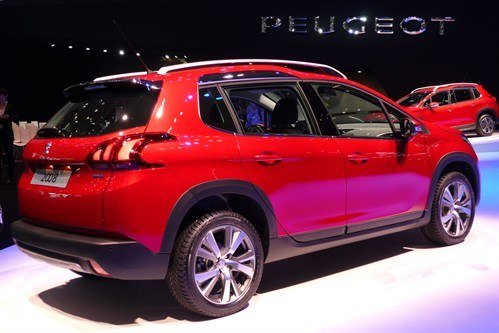 Getting a grip
I've been asked to help out friends choose their next car, an SUV. It must have: automatic gearbox (not automated manual), chain cam, diesel power, and I cannot get them to even consider one of your favourites, the Vitara S 1.4T Boosterjet. They would prefer below 130g/km CO2. They really like the Q2 and Ateca, but I told them diesels all belt-cam, so no dice. They also like Sportage and Tucson, but the 1.7 is not avail with an automatic transmission. They do not like the Tivoli, Duster, French cars, BMW 2 Series Active Tourerss, Vauxhalls, Jeep Renegades, Fiat 500Xs, MINIs. The MB GLA and Infiniti QX30 are out of their price range. The only I can come up with is the Mazda CX5. I must have missed a few, so can you suggest any please?.
FMS, via email
You haven't missed any that I would even consider. Stupid to insist on diesel, though. Even 6 shortish runs from cold starts can put so much soot into the DPF that the car has to be driven a considerable distance to clear it. It happened to me on Christmas Day. I can't find anything else unless they go for Grip Control instead of 4WD and get a Peugeot 2008 1.2 Puretech 110 EAT6.
Drip freed?
I have a BMW 1 Series, on which I took out finance brand new in September 2014. At the time, I was under the impression I would be in my job until retirement and trade my car in every 4 years. I then met my partner and we decided to take sabbaticals and travel for one year before the commitment of a mortgage or children. Sadly, I have the commitment of the car instead. I would be able to save a lot more if I could give up the car. I am aware I will lose my deposit and the monthly instalments I have been paying if I voluntarily terminate,  which I have accepted. However, even to do this, I am required to pay an additional £3,000 until I reach the half-way point. I have discussed trading the car in for a cheaper model, which still ties me to another contract and I would not be able to pay this while travelling. I could trade it in for a much cheaper car for my Granny, which she will pay the instalments for. However, she would not chose a car which is £16,000 which is the settlement amount. The last option is to sell the car and pay the settlement amount. I have listed it on free sites with no interest and cannot afford to pay to list it on the other sites. Do I have any other options? 
SB, via email
Unfortunately, 50% is the standard get-out point on an HP agreement. No way round that unless the dealer and finance company wants to find a way to help you out. This is the problem with finance. If you want freedom in life, don't ever buy anything you cannot immediately pay for, except, perhaps, a house, and even that ties a mammoth millstone around your neck. If you try to sell the car, the plates will immediately flag up the HP agreement, so you need to be upfront about it in the ad and not be greedy. They want £3,000. You don't want to lose £3,000. But you may be prepared to lose £1,000. For the right deal, someone will take it off your hands and pay off the finance.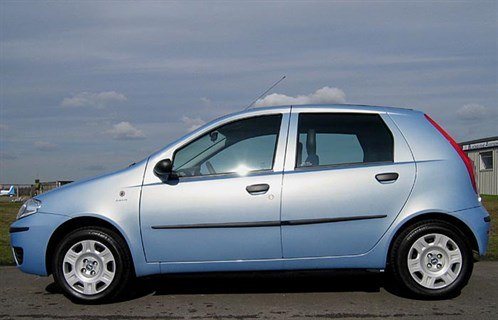 Happy Punter
I've owned a 2003 ex-demo FIAT Punto 1.3 Multijet since 2004. It's now done 92,000 miles and the only non-routine maintenance (apart from tyres, batteries, etc) has been a new fuel filter and new glowplugs. It's still on the original brake pads and discs and exhaust. I have the service record to prove it.  Has my little, utterly reliable Punto broken any records?

MM, via email
First such email I've ever received. But very gratifying. FIATs can last. Inspector Montalbarno is still driving around in a c1990 Tipo, and I've got a 2008 500 that has never gone wrong.
Kuga rant
My wife has a 2013 Ford Kuga 4x4. It has recently started showing an error message on start-up which reads power steering malfunction or similar. This has happened now at least a dozen times in the last month or so. The car was recently serviced by a Ford dealer, but they did not say anything was wrong. However, the message still comes up. The vehicle appears to be running normally.  Any ideas?
JH, via email
Check the fluid level in the PAS reservoir (the handbook will tell you which it is if it isn't obvious on lifting the bonnet). If the fluid is low, then there's a problem. Could also be contaminated. Ford has had a bit of trouble with PAS steering racks.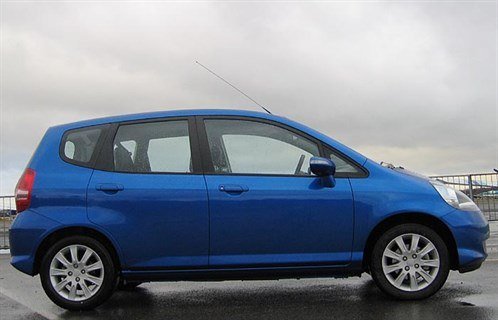 Time bomb?
I am about to buy a used 2007 Honda Jazz with 59,000 miles on the clock but am concerned that the engine makes a ticking noise.  People I have spoken to with mechanical knowledge have mentioned problems with the tappets as a possibility.  Is this likely and if so is it a serious problem or one that can easily be rectified?
AA, West Wickham
The tappets are shimmed, not hydraulic so it's quite a big job to re-shim them. Also tells you that this 8 plug engine ha not been properly maintained.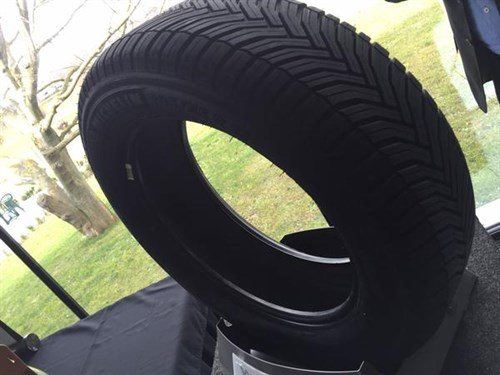 Over tyred?
This March, following the MoT of my post-facelift 2006 Mercedes E280 CDI saloon, the tyrefitter at my local garage advised I have 2 new Dunlop Sportmax R17 245/45 R17 95Y fitted to the rear axle when the mileage was 101,900. He recommended these, stating that they were rated 4 out of 5 for noise and grip and scored well in one or two other areas that are assessed. I did notice that they were quieter than the front tyres, which are Nexen 245/45Z R17 99W on the front axle ( fitted about 2 years ago by a previous owner), so was quite pleased with them. On several occasions in the last few months, the low tyre pressure warning has flashed on and on each occasion the rear tyres were at the correct pressure but the front ones were low and required inflating. Most recently the nearside front was down to about 11 PSI instead of 29. I decided to get my local garage to check the front  wheels and replace the front tyres with two more Dunlop Sportmax, so booked the car in for this. I was very surprised to be rung up by the garage to be told that the front tyres had more tread on them than the rears, which had gone down from 8mm to 2.8mm in 6,000 miles driven since March 2016. I don't drive maniacally but I wouldn't describe my driving as sedate either. I drive reasonably briskly when conditions allow, though the somewhat wallowy ride doesn't encourage really fast cornering. The garage said the wear on both tyres was even across both tyres. Unfortunately, the tyre specialist who got me the tyres has left the garage and his successor appeared to consider himself unlucky to find himself having to deal with me about the issue as he hadn't been involved in before. He rang the tyre suppliers, who said they could send the tyres to Dunlop for a full check over and I later spoke to Dunlop who said the same thing but as there is still some wear left in the tyres to wait till they need actual replacement. This is what I intend to do but the garage said that its pretty unlikely this will lead to any financial compensation. The evenness of the wear, I'm told, suggests the tracking and inflation have been correct. The garage says the tyres can run down if the car is being driven very hard and that good grip can mean the tyres wear more quickly.  I have never had tyres that wore out so quickly and wonder what, if anything, you would do in my shoes please? The garage did check the front wheels and one rim was a bit rough, which they have corrected and have re-beaded both front wheels. If the tendency for the front tyres to slowly deflate is not cured by this, what would you advise me to do please? I intend to get the replacement tyres when needed from a tyre specialist who I have used in the past rather than from the local garage. Which tyres would you advise me to fit please?
PC, via email
The best tyres for an ordinary car bar none are Michelin Cross Climate, but these need to be fitted to all four wheels and they are not yet available in 245/45 R17. It might be an idea to go down a wheel size to 16s and fit 205/60 R16s. I have driven 320CDIs on this size and the car is fine on them. They should last longer. And, since you probably need to replace your front wheels anyway, it makes sense. Try http://www.tyremen.co.uk/
Click back to Honest John's Motoring Agony Column 14-1-2016 Part 1
Comments
Author

Honest John
Latest