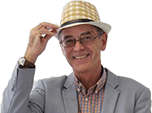 Honest John's Motoring Agony Column 31-12-2016 Part 1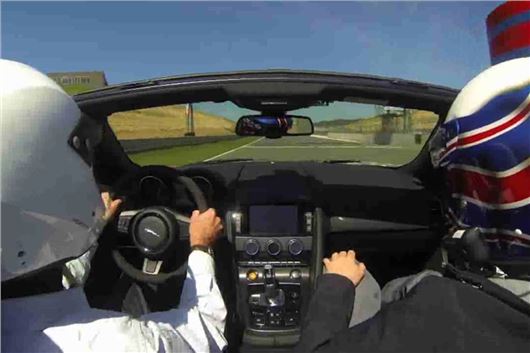 Published 30 December 2016
New Year's Eve's autoramblings involve cruise missiles, top gears, burnouts, stuck shifts, and enough to see you through to 2017 if you read very slowly.
As usual, emails to Honest John should be addressed to: letters@honestjohn.co.uk  Please try to keep them as short as possible.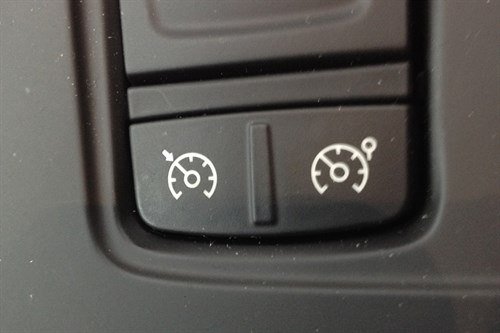 Off his Rocker 
I had my first drive in a 1964 Singer Gazelle that had cruise control, and over the years had many cars with cruise control. But a week ago we visited friends in Crosby Liverpool and they had bought a new car which has cruise control and they had it deactivated because their friends who had a serious accident when the driver became unwell and the passenger did not know how to turn it off. My present car is a Honda HR-V. It has cruise control, but also has different thing on it to stop it if it gets too close to another vehicle. Would they be any use when the cruise control was on and the driver had a funny turn? It is something I have not thought about before. Also I had not read about any problems with it before. I would appreciate your comments.
GH, Huddersfield
This might be why Renault fits a rocker switch for cruise control on the centre console in Renaults and on the centre of the front panel on Dacias. Then cruise can easily be deactivated by a passenger. On the HR-V the controls are on the steering wheel. It's a good car. Very economical. Vastly better on Michelin Cross Climate tyres. I handed one back six weeks ago after an excellent year and more than 12,000 miles in it, but never once experienced automatic braking. 'Too close' beeper, yes, but no actual autonomous braking. On the HR-V the cruise buttons are on the passenger side of the steering wheel so it would be wise to appraise any front seat passenger how to de-activate it.
Gearfoxed
I am confused by your comments about the VW DSG automatic gearbox. I run a 2016 model Skoda Octavia (I actually took delivery in August 2015) with a DSG gearbox that I believe is the same as the VW unit. I am delighted with the car except that I am worried by some comments I have seen about the reliability of the gearbox. In the 3 December edition of Telegraph Cars', Honest John says "avoid the dry-clutch DSG automatic" while Chris makes no comment about this gearbox while replying to a reader who is considering buying one. What is the problem with this gearbox and can I do anything to prevent trouble with mine?
RC, via email 
Which engine does your Octavia have? 1.2TSI, 1.4TSI and 1.6TDI all have the twin dry clutch 7-speed DSG which is the problematic 'maintenance free' transmission that now requires maintenance. 2.0TDIs have the twin wet clutch 6-speed DSG, which is relatively reliable as long as the fluid and filter are changed every 3 years. VW is now in the gradual process of replacing this problematic lightweight transmission and the 6-speed wet clutch DSG with a new twin wet clutch 7-speed DSG in all new models. The Ateca that Chris recommended on Saturday is fitted with a high torque version of this new twin wet clutch 7-speed DSG.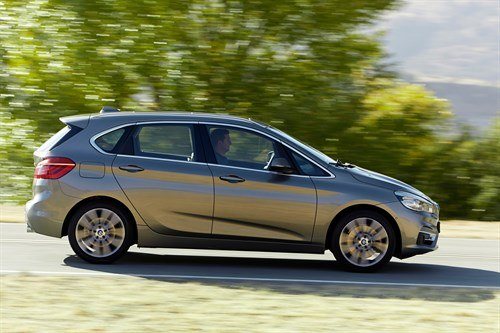 Spinning wheels
I have a BMW 218d Active Tourer that has now done 9,000 miles. It is the 4th BMW I have owned, but the first BMW front wheel drive car (I have owned VW cars with front wheel drive in the past). I am disappointed by the rather poor grip that the front wheels have, particularly when making a prompt take-off from stationary: the front wheels slip and sometimes "bounce" as they scrabble for grip. I don't remember a similar problem with my previous FWD cars, including a VW Golf GTI. It is on Michelin Energy Saver 205/60 R16 tyres. Do you think that the problem is likely to be the car, the tyres, or my driving? If it is the tyres, what alternative would you recommend?
DS, via email
This can be a characteristic of tall front wheel drive cars with diesel engines that develop a lot of torque at low rpm, or have torque that comes in suddenly at around 1,600rpm. Happily, Michelin makes Cross Climate tyres in 205/60 R16 and I think (but don't know) that they will improve the situation enormously, giving more grip in all conditions, together with a softer ride and better steering feel. I ran Cross Climates for more than 10,000 miles on a front-wheel drive Honda HR-V 1.6 diesel and they were excellent.
'Park' errs guide
I am having to use the override button on my automatic quite frequently to get it out of park mode. Is this just a need for adjustment or am I looking at a long-term problem?

JD, via email 
Either a failing brake pedal switch or a worn transmission quadrant.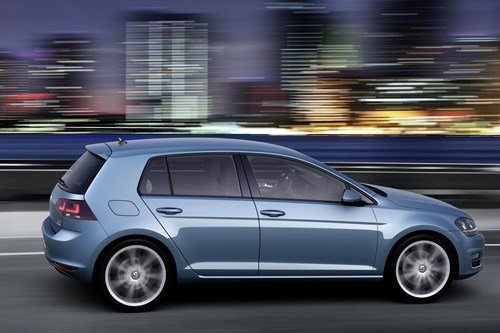 Forced to pay maintenance
My VW Golf Auto SE 1.4 TSi 122 7-speed DSG is just coming up for its 2-year service at 17,000 miles. I have been delighted with the car's comfort and performance but your occasional adverse comments on VW's gearboxes have led me to question whether I should think of my model having a shelf life. I have my cars regularly serviced, about 8000 miles a year, and run them for around 10-12 years.
IO, Twickenham
This dry clutch lightweight DSG was originally designed to be maintenance free and filled with synthetic oil. This oil turned out to be conductive at high temperatures leading to loss of drive. So the DSGs were recalled and filled with mineral oil. Yours will have been built after the crisis arose so I guess will have been filled with mineral oil from the start. The question VAG avoids answering is how long the mineral oil will last. Though the oil does not also have to serve the clutch as in the wet clutch 6-speed and 7-speed DSGs, it may need changing after 3 - 4 years.
Charger blow
I bought a 2nd hand Mazda 6 estate from a Mazda dealer. After only 5 weeks it broke down. The dealer informed me it was the turbo and would need replacing. He has had my car for over 2 weeks now and I'm no nearer to getting a date from them when I can have it back. Is this a reasonable time to replace a turbo? Am I being impatient or should I expect the car to be repaired by now?
AV, via email
Presumably the dealer is keeping you mobile? There may be a parts availability problem. Someone else wrote to me today (possibly on your behalf) talking of widespread turbo failures on Mazda Skyactiv diesel engines, but actually this is the first I have heard of any. The turbo should not be replaced without also replacing the oil delivery pipe to the turbo bearing and oil return pipe from the turbo bearing because these can get blocked with carbon if the engine is switched off when the turbo is too hot. After long ascents, after towing and after long runs on the motorway the engine should be idled for a minute or two to keep fresh oil pumping through the turbo bearing while it cools down. Armed with this information you can now ask the dealer why the delay?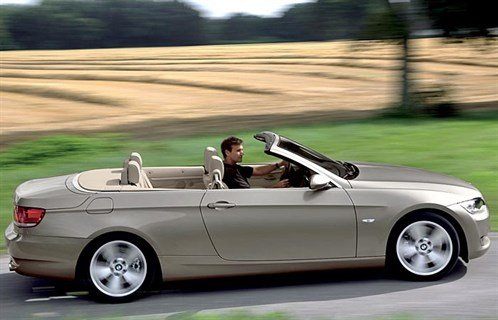 Convertible hoodwinking
We purchased a used BMW from a BMW main dealer. As it was over 5 years old they informed us it was not their company policy to sell it as an approved used BMW. They sold it to us under their banner of 'Too good to auction' from the same showroom. They have given us a 3-month warranty for the engine and gearbox and insisted that I sign various disclaimers, such as not wanting gap insurance, etc. We paid the correct price for the car; the same price that other BMW dealers were selling the same age model with an approved used BMW warranty. It is a 2007 E93 325i convertible. The purchase was problematical at the time as they insisted that I paid for a service even though the car was 3/4 the way through a 2 year service interval and also a dent to be removed. We also had to fight them in order to get a faulty electric passenger seat fixed. They eventually agreed to repair it. We have had the car for two months when the airbag warning light and the seat belt warning light have both come on. I guessed it may be something to do with the fact that they have had the passenger seat apart. However, we took the car back to them only to be informed that it needs a new rollover protection controller at £350 plus labour. They say that it is not covered by the warranty and that when they checked the car prior to putting it on the forecourt everything was fine, even though they missed the faulty electric seat switch and tried to pass on the repair cost to me. Where do I stand with this? It is a quality car from a main dealer with a full BMW service history. Do I have to pay for the new rollover control unit? We have only had the car fro 2 months.
SH, via email
The dealer is directly liable for any fault with the car that was present or could have been developing at the time of sale and remains liable for it for 6 months from the date of sale without you having to prove anything. After 6 months you would have to prove the defect was present or developing on the date of sale. So it seems to me that the dealer is attempting to weasel out of his liability by hoodwinking you.
Dire know sis
Since you were kind enough to answer my question I thought you might appreciate an update about my wife's BMW. The repair cost £2,000. The garage (a BMW dealer) said that it was not possible for atmospheric water to condense in the petrol tank because it is sealed. It just has an expansion tank. The diagnostic system cannot tell whether it is no. 1 or no. 4 injector that is faulty (likewise 2 and 3). It also cannot tell whether it is the injector or the ECU that is at fault. Even if swapping the injectors around shows the problem to be in the ECU, they still have to be replaced in case an injector fault has damaged the ECU. These second-generation piezo-powered injectors are known to be unreliable. Replacements cost £250 each, and once used they can't be taken back into stock. However, new injectors failed to cure the fault, so a new ECU had to come from Munich. That was £900.
DY, via email
So these are the 'diagnostics' they will cheerfully sell you for £80 to £130 before they will touch the car for any fault and now they tell you that the diagnostics cannot pinpoint fundamental faults. Brilliant.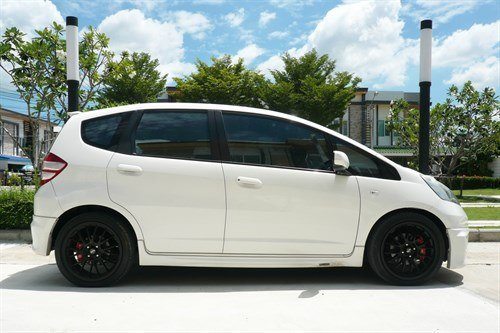 Struggle steering
I recently purchased a one-owner 2004 Honda Jazz automatic with 37k miles and full Honda service history for my wife to use for her driving lessons. The steering is heavy/stiff and does not return to centre when coming out of a corner.  Is this a design fault, or is there another likely reason for the problem, and can anything be done to improve it?
BP, via email
Not normal. We have a Jazz. At a guess, no power assistance to the steering.
Losing a peel
I have a 2-year old Nissan Qashqai, my third all bought new, so I think the car is excellent. However on this car the paint is peeling from the front bumper. Nissan via the local main dealer say it is stone chip damage (not visible with the naked eye) and water from my local hand car wash centre has got behind the paint and the paint will continue to peel off. Nissan will not pay for the damage under warranty. I think that this is a paint problem as most cars have the odd mark, but if you do not agree, do you think that the general public should be told not to use the many hand car wash businesses that have opened in recent years and so avoid expensive paint repair jobs. I look forward to your opinion
GW, via email
A lot of these guys use acid based cleaners that strip lacquer off wheels and paint.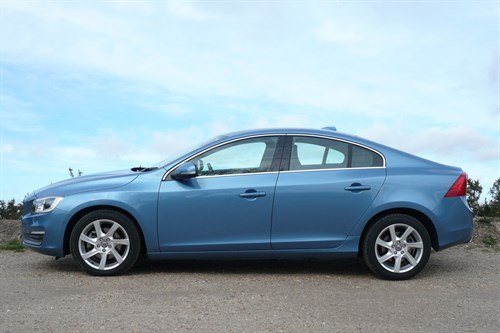 Creak tragedy?
I bought a 2012 Volvo S60 in October from a Volvo dealer. Overall I'm happy with the car but there's an annoying light creaking sound coming from the steering column when going past half lock and when re-centring the wheel. I've taken it back to the dealer twice, demonstrated the noise to one of their mechanics and sent a video of it to their service desk. They are playing deaf and saying there's nothing wrong with it and can't hear any noises on the video or with the car. On the first visit they wouldn't even watch the video. What can I do to get them to put this right?
MB, Lincoln
You write a letter expressing your concerns and stating that the creaking has been present ever since you took delivery of the car. You send it to the dealer principal of the dealership that sold you the car. You ask that he attends to it within 14 days and state that if he doesn't, you regard it as a fault that was present in the car when you bought it and you will take it elsewhere to get it fixed and will send him the bill. If he does not either fix the car or pay your bill for getting it fixed you will sue for the cost in the Small Claims Track of the County Court. Send the letter by Post Office Special Delivery, keep a copy and staple the certificate of posting to the coy so it becomes a 'matter of record'.
Stepping out
My stepson has a new job to start in the New Year, and needs a reliable car. He has spotted a BMW 318SE manual with 45 profile runflat tyres, one owner, full service history, and only 58,000 miles. I know nothing about BMW reliability, chain cam issues, etc., so wondered if you could give me some advice to pass on. The asking price is £4,950, but his main concern is reliability as he will be making early starts probably in the worst of the winter weather. How good are run flats in the snow? Hope you can help, as you usually do, thanks in advance.
DS, via email
I'm afraid not very good. In fact, the joint third worst in my databank. See: /carbycar/bmw/3-series-e90-2005/?section=good/  You can get Pirelli Sotto Zero runflat winter tryes.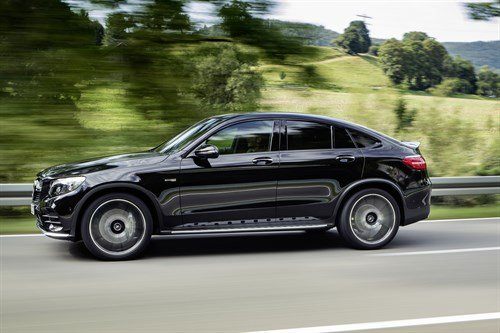 Hop, skip and jump
I had a Mercedes GLC coupé AMG Prem plus 250d delivered on 25th November. The car "hops" on full lock, and I saw you had commented that it may be due to the AMG line. It's been back to the dealer and I'm told Merc says it's because it should have winter tyres on it as it's below 7C.They won't pay for them, I was never told about this and I believe it is due to incorrect Ackerman geometry set up. Got it back this afternoon after 4 days, and it's just hopped coming off the drive. It's 11.5C, salesman won't help, Mercedes customer service won't return my calls and I've spent £48,500. Help please? The front are 235/55R19; Rear 255/50/R19. Looking on social media there are many, many people with the same issue and not getting anywhere with Mercedes. Mercedes states it's in the handbook that you fit winter tyres, but you don't get the handbook until you've taken delivery and are then expected to spend thousands more on different wheels.
LS, via email
I've recorded this development and several other readers have reported the same thing. The standard tyre sizes for the AMG GLC 43 4MATIC Coupe are 235/55R19 front and 255/50/R19 rear. To overcome juddering and jumping of the tyres, Mercedes Benz tells customers, to quote: "It is something which can be felt only at very low speeds and when a certain percentage of wheel lock is engaged for turning. This is demonstratively more evident in colder temperatures due to the changes in the tyre rubber elasticity." While it is a legal requirement to fit Cold Weather Tyres in Scandinavian countries, Latvia, Austria, Switzerland and Northern Italy and a legal requirement in Germany in temperatures below 7C, it is not in the UK and UK winter temperatures are generally a lot higher than 7C. We have since discovered that Mercedes Benz has dropped the runflat tyres option on GLCs and GLC coupes and this tends to imply that the stiff sidewall construction was responsible for the problem you experienced. Because of this it might be able to contend that the construction of your car was "not of satisfactory quality".
Great expectorations
I still enjoy your reports and use your website frequently. However I could not find anything on my problem. I bought a new Mazda 6 Tourer 2.2D auto from our local dealer 2 weeks ago. Within the first 15 minutes of use I became sick, and the problem is getting more severe the more I use it. My wife has also suffered similar problems. I suspect that the car is giving off volatile organic compounds. The car was delivered to the dealer straight from the factory shipping agent 2 days before I picked it up from the dealer. Do you have any specific advice relating to 'off gassing' in particular and how I should approach the dealer if they fail to investigate or deal with the problem. They are taking the car in for inspection next week.
PW, via email
I've heard of this perhaps 5 times in 800,000 letters and emails over 22 years. One issue is emission of gasses from upholstery and trim when a car has been left in the sun. The advice on that is always to open the windows of the car before driving off rather than rely on the a/c set to re-circulate, which merely contains the emissions inside the car even though it cools them. The other issue was a kind of vibration that affects maybe one in half a million people that can be picked up from the steering wheel. But basically, if you have a problem, it's an alarm system to get yourself tested rather than immediately put it down to the car. It's unlikely to be anything radioactive from the Fukushima reactor melt-down after the Tsunami because Mazdas are built in Hiroshima, hundreds of miles away, though that does not preclude parts, plastics and particularly paints that came from closer to the Fukishima area. After the Tsunami hit there was a particular worldwide problem in obtaining metallic red paint.
From zero to hero
My Toyota Auris Hybrid has been 'zero' rate for VED since I purchased it in 2012, but I have been told by a friend that it will be subject to a tax of £170 from 2017. In the circumstances maybe he is not such a friend after all, making such suggestions, but could you clarify for me if there is truth in what he says, please.
PC, via email
We think the CO2 based band rates will go up for 2017/2018, but have yet to receive any details. There is a new universal rate of £140 a year for every new car from April 2017, topped by an annual luxury tax of £310 for cars originally costing more than £40,000.
Dustbusting 
How can I clean my new car from dust? What equipment shall I use? Please suggest
KP, via email
Wait until it rains, then go out and use a car shampoo to wash it in the rain using a bucket of water with car shampoo and a large, clean sponge. The reasons are firstly that rain loosens the surface dust without scratching (this can be achieved less effectively with a jetwash) and, secondly, that if the car is left to rinse off in the rain it dries without any streaks.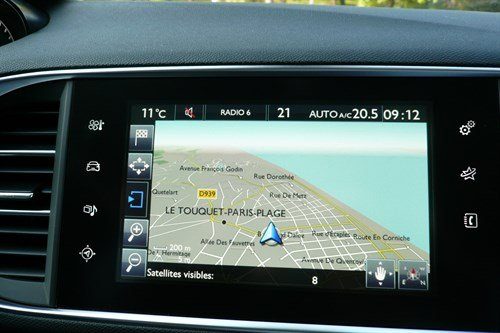 Touchy subject
While, quite rightly, there are calls for the law on texting when driving to be more rigorously enforced and stiffer penalties applied, what about drivers using built-in touchscreen displays while driving? In many modern cars, essential functions (heating, audio system etc) can only be operated by using the touchscreen; surely it is only a matter of time before a serious accident is attributed to the driver operating the touchscreen while driving.
GM, via email
Fair point. I have brought up this issue on numerous occasions over the past 3 years. In fact Peugeot/Citroen has responded by making the heating/aircon function more accessible in the new C3: /road-tests/citroen/citroen-c3-2017-road-test// and installing a line of switches under the touchscreen in the 3008: /road-tests/peugeot/peugeot-3008-2017-road-test/  Not only that, the touchscreen in the Toyota C-HR is even more accessible than it is in the average aircraft most of which, nowadays, are at least partially flown by touch-screen: /road-tests/toyota/toyota-c-hr-2016-road-test/
Stop go policy
A friend has a 2011/12 diesel Vauxhall Insignia that has given no trouble until recently. One day on the M2 travelling at about 70 mph in the outside lane, the engine suddenly died; fortunately there was little traffic and she was able to pull off the road. This occurred on several more occasions and the car spent several days with the agents from whom it was bought, but no fault was found. However, it continued recurring during a road trip to and from France and my friend is understandably reluctant to use the car. We feel sure it is an electrical problem of some kind. Can you offer any advice, please?
LS, via email
Probably either moisture inside an electrical connection block or a damaged or partially broken pin inside the connecting block. Sometimes separating them and reconnecting them fixes it. Sometimes they need to be dried out. (Obviously, the reason may be something else entirely, but this is the most common.)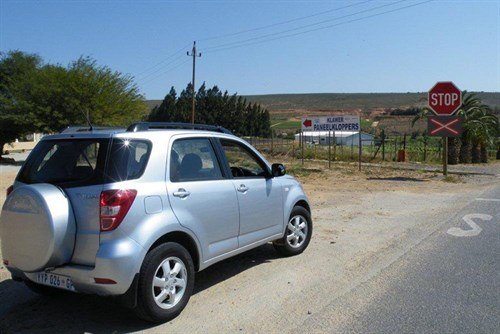 Terios alert
Never had a problem all these years but today the warning light of my 15 year old Daihatsu Terios came on for 'MIL'. Could this be the end? My usual garage all these years has moved. Have all garages got computers to test it?
GC, via email
The Check Engine Light (which is actually the Malfunction Indicator Lamp or MIL) alerts you when an emissions-related problem occurs with the engine control system or emission controls. Probably a dirty lambda sensor in the exhaust system or a failing catalytic converter. All small garages will have some sort of OBDII diagnostic equipment, but there is no guarantee how good they are at using it or whether their kit will actually pinpoint the problem. So you need to find someone with mechanical expertise as well who will instinctively know where the problem lies.
Acid attack
Regarding the email about damage to a Mercedes dash by a valeter, good luck to the woman, if it's roadside "super handwash". Most of them have no liability insurance and I can guarantee that the owner will never be there. Additionally, there will probably be a sign "cars left at owner's risk". The police will simply not be interested. The moral is, if you have an expensive car, take it to a proper professional valeter and ask to see his insurance details.
DJ, via email
Fair comment. Acid based cleansers are the most effective at removing dirt from paint quickly, but also lacquer and paint itself. It's the main reason for alloy wheel damage.
Click to Honest John's Motoring Agony Column 31-12-2016 Part 2
Comments
Author

Honest John
Latest