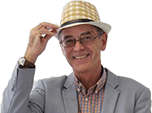 Honest John's Motoring Agony Column 17-12-2016 Part 1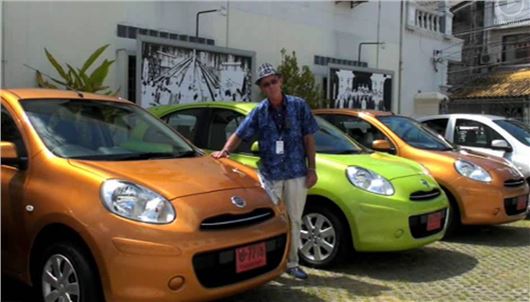 Published 16 December 2016
This week's car clashes concern autonomy, telemetry, normality, emergency, brakery and a bumper 35 more to keep you engrossed when you should be out buying your copies of Cartastrophes.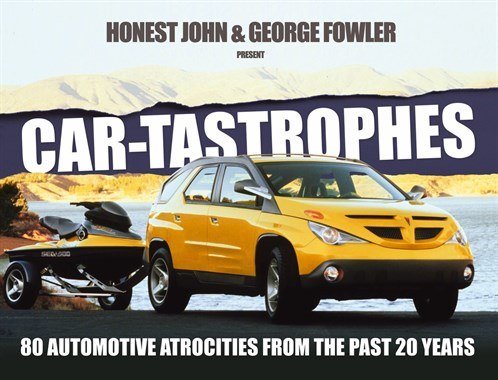 As usual, emails to Honest John should be addressed to: letters@honestjohn.co.uk  Please try to keep them as short as possible.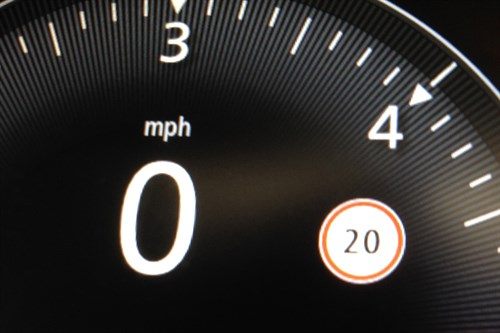 Sign righting
I drive a car that has a camera to display speed limits on a heads up display. The trouble is the camera picks up the limit from side roads or the backs of lorries or vans and so the display can be totally wrong. If the same technology is to be used for driverless cars it looks as if we are in deep trouble. Do you have any knowledge how this problem will be avoided?
PWS, Canterbury
I too have a car with traffic sign recognition that sometimes gets it wrong, most typically failing to recognise a de-restriction. Some Fords are already fitted with a system that recognises limits and obeys them but must also inevitably get it wrong. So yes, it's flawed technology. Control should not be taken away from the driver.
Recording contract
I have a black box insurance. I'm thinking of getting the car remapped with an extra 35hp. Do you know if the insurance company would know if the car gets remapped?
CJ, via email 
You have to disclose the modification or the insurance will be void anyway. And, of course, if you use the extra power, the black box telematics will transmit that to the insurer.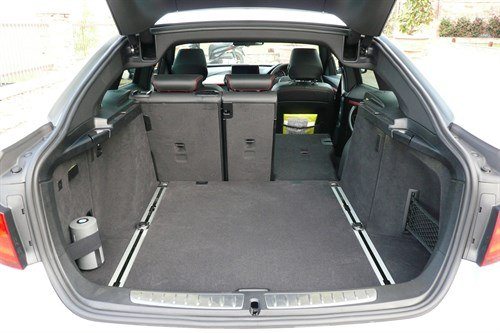 Gran Turismo
After having our family 2006 VW Passat Estate written off in an accident, we are looking for a replacement family car. It was a 2.0 170HP diesel, which we had new, and was a solid, comfortable car that took us all over Europe and the UK. We do no more than 10k miles per year, want a big hatchback or estate with front or 4WD, but don't want an SUV or off-roader. We do a couple of long European trips each year, so the car must be comfortable for long distance driving. Our Passat was good for 10 hours in comfort on the autobahns. With the problems of VW, we don't want to buy another from them yet. Having looked at other makes, we like the rear space  and design of the BMW 3GT. However we are concerned that with more and more 'city taxes' on diesel being discussed and DPF problems across all makes for short journeys, getting another diesel would be a mistake so we would appreciate your advice for something that can do the school run each day but still get us across Europe in comfort. We'd like to get the same spec as before: leather and satnav would be great, so any advice about which model would be appreciated.
TS, Macclesfield
I like the 3GT, even though the one I tested was the 118d (which lacks torque) and its list price was well over £40,000. I think you might have trouble finding a petrol example with X-Drive (simply far fewer petrol engines out there). And, of course, BMW has now re-engined most of its range with new modular 1.5 3-cylinder, 2.0 4-cylinder and 3.0 6-cylinder engines. The previous N47 2.0 litre diesels could suffer problems with their timing chain tensioners. 
Octave higher
My Skoda Octavia 4x4 Estate 2015 came with 225/45 /R17 91H tyres. I have just replaced these with a set of same size winter tyres.  However, I notice that the full-size spare is 205/55/R16 91V. Do you see any problems with this size tyre fitted on one axle should I have a puncture.

JM, N Wales
Not in an emergency, no, as long as you keep your speed down and your awareness up. Obviously it can only be used to get where you need to be to get it fixed.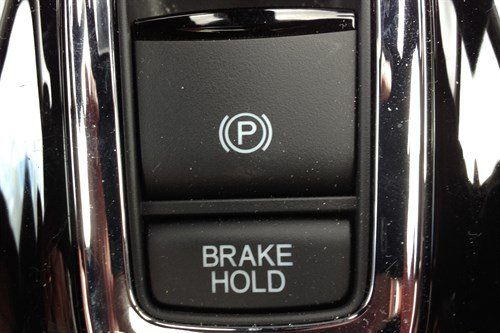 Rules of engagement
I recently had the third annual service on my three-year old Volvo V60 and was told it needed new rear brake pads and discs. I was surprised, as the car has only covered some 54,000 miles, but the dealer told me the problem comes from using the electronic hand brake on level surfaces where automatic disengagment can cause the pads to stick to the discs and create premature wear. I was advised only to use the automatic disengagement when starting on a hill. Most of my previous cars had brake pad wear detection systems that warned the driver if the brake pads needed attention. Apparently the Volvo V60 does not have this. If I'd had some warning of the excessive brake pad wear I would have had it checked and avoided the need to replace the rear discs. I drew this to Volvo's attention as it seems a puzzling omission. I am a RAF engineer and fault detection systems are an integral part of aircraft design to improve safety and drive down the cost of ownership. I am surprised Volvo do not see the need to do so, particularly when the car only has to be serviced annually and excessive brake pad wear, if undetected, could be a contributory factor in any accident. My next-door neighbour, who also has a Volvo V60, had had exactly the same problem and also had to have the rear pads and discs changed. Volvo told me my comments have been forwarded to its Product and Technical departments to review the need for a brake pad wear detection, but there were no immediate plans to change the servicing schedule  or interval or indeed the design of the braking system. I do not find this very satisfactory.
AK, via email
The problem of brake pad drag has led to a change in the way electromechanical parking brakes work. The latest versions have a switch for 'park' that locks the rear brakes firmly and needs to be physically switched off to release them. They have a separate 'brake hold' switch that, once activated, holds the brakes lightly after the footbrake has been applied and the car comes to a stop. Honda, Toyota and VAG fit this to their latest models. That said, 54k miles is a fair mileage for rear discs and pads anyway. Because the normal braking of a car is 95% at the front, that's where the pad wear sensors are. Rear discs deteriorate through corrosion at a far greater rate because overnight oxidation is not immediately cleaned off by the pads. In the past I've had to have rear discs replaced at less than 20k miles for this reason.
Touchy subject
I'm not sure whether this subject is for you, but there are now nearly 14,000 licensed PHV/cabs in London and all use hailing apps. If I'm driving along and my app offers me a job, by pressing accept with the phone in its cradle, am I breaking the law? I ask you because, incredibly, my regulator TFL won't answer this question.

LO, via email
If it's in a cradle, then that is no different from tapping a touch-screen to adjust the heating or change a radio station, so it's perfectly legal.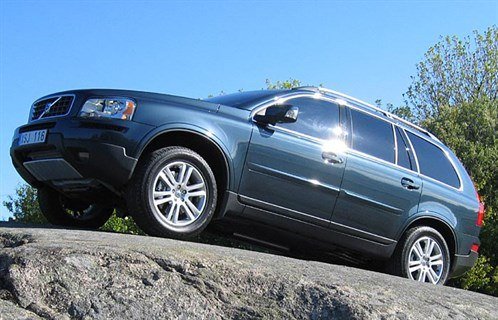 Keeping it in the family
It's time for a new car and as I've taken your advice on each of my last 3 changes (and been very happy with the result), I thought I'd drop you a line. The family car is a 125,000 mile 2007 plate XC90, which we love and which feels very much part of the family. It's getting a bit old, though, and it feels like time for a new main car.  We also have a FIAT 500C, which is a great runabout. I've narrowed our options to: 1. trade in the XC90 for a new model one (say £45k for one around 6 months old) 2. keep the Volvo (until it dies) and get myself the BMW 535D Touring I've always longed for (a decent ex demonstrator for <£40k). As the kids grow up, we don't need 7 seats very often - 2 of the 3 of them drive now, so they are more likely to need a 3rd car than a seat in the back of a big family car.  We'll keep the FIAT. I'm leaning towards option 2 - what do you think?

PT, Sale, Cheshire
The XC90 will inevitably become increasingly expensive to run as things break. At the least it needs a new timing belt, tensioner and waterpump every 5 years or so. No need to buy an ex-demo. BMW F10 5-Series have been at huge discounts of as much as £12,000 for at least 6 months due to new model blight from the impending new 5-Series arriving in February. Try http://www.coast2coastcars.co.uk/
Wail of mirrors
My daughter has emailed me saying she had an accident in a narrow street near her home. She clipped wing mirrors with another car. She was doing about 15mph. The other driver said it was my daughter's fault. She said she was going slowly as well. She now wants £400 for repairs to the mirror. The car was an Audi. My daughter said she couldn't see much wrong with the mirror. She has been driving for over 30 years. I would be grateful for any advice you can give.

MD, via email
Insurers will treat this as a 'knock for knock'. Because the other driver is kicking off, your daughter should declare it to her insurer and so should the other driver. In these circumstances, two sensible drivers would normally shrug it off as "one of those things", not disclose it to their insurers and each pay for their own damage to be fixed. Now both drivers will be penalised for making a claim next time they renew their insurance.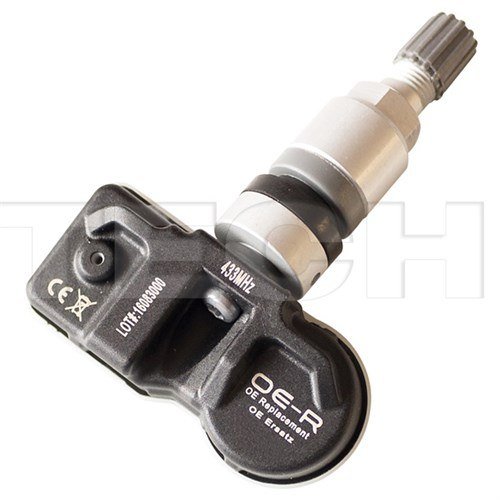 Make sensor this
I have a BMW 2-Series Active Tourer and it has tyre pressure monitors. I want to buy a complete set of winter tyres on steel rims.  Is there anything I should look out for when selecting where to buy them from, or what tyres and rims to buy?
LA, via email
The BMW system is now based on the tyre valve sensors so you will need new tyre valve monitors for each wheel: http://www.techtpms.com/pages/tpms_vehicle_information.php?make=BMW&model=2%20Series%20Active%20Tourer&year=2014-EOP Get your wheels  from http://www.tyremen.co.uk or http://www.mytyres.co.uk Alutec alloys might actually work out cheaper than steels. Better still, fit Michelin Cross Climates all round and you never have to change the wheels and tyres.
Crank letter
My Almera at 16 years old and 100,000 miles has always passed its annual MOT and service almost faultlessly, but another is due soon. Recently I have noticed after short journeys a distinct odour, reminiscent of a classic car rally, all round the vehicle, though strongest in the engine compartment. It is not losing water, oil or transmission fluid but near the top of the block there are traces of engine oil. I have a few longer journeys coming up, only 100
miles or so, but don't want to be let down over Christmas. I am wondering if this is bad news and it is nearing end of life or is a diagnosis and repair likely to be economic.

CC, via email
Blocked crankcase breather. Or, if it has an EGR, that will be blocked and since it's likely to be impossible to replace it the EGR should be removed and blanked off, old engine oil flushed out with an oil flush and replaced.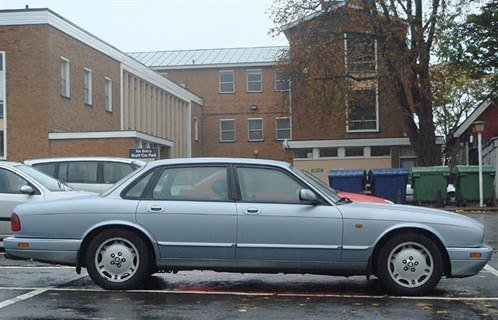 Sovereign state 
I have a lovely old 1998 Jaguar Sovereign V8 that I use as a holiday car to and from France. But it has a serious flaw concerning the throttle. Travelling on a motorway, reducing speed and then trying to pick up speed again the throttle goes dead and I have to pull in, turn off and restart. It always does restart, but the problem is entirely unpredictable, although occasional. Can be a bit nerve wracking. I have changed the fuel filter and air filter but to no avail. Could be electronic, maybe, but I'm no expert. Could this be fixable for a reasonable sum of money in your view?
CB, via email
Everything is fixable, so I can't understand why the garage you use to maintain the car hasn't fixed this issue. If just an ordinary garage, then better to find a specialist in older Jags. May simply be the accelerator pedal switch and these are cheap to replace.
Snap decision
I had my 2002 Peugeot 106 serviced and MoT'd by my local Peugeot dealer on Friday. The car has 55,000 and I am the original owner.  The garage reported that the cambelt was due for replacement at a cost of £326.70, inc. VAT. This is probably more than the car is worth and the timing belt was replaced at 38,802 miles. Is this the same part? And should I have it done? Your advice would be very much appreciated as the car is still a very good runner, although a it has quite a few bumps and bruises!
VW, Nottingham
Yes, it's the same part. If you are prepared to take the risk of the belt suddenly snapping and the engine self-destructing then probably not worth spending the £326. But that is quite a reasonable estimate for the job, especially if it includes a new waterpump.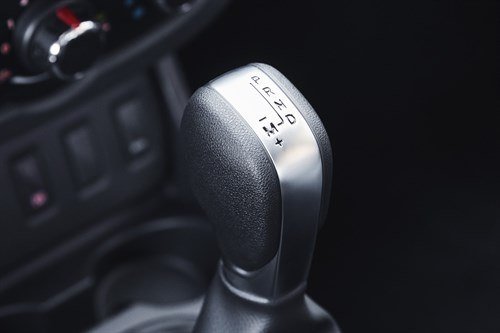 No change there, then
I've been learning to drive in a manual car for nearly a year. Each session I find myself less and less enthusiastic about driving and actually prefer walking or public transport. It's not that manual is hard necessarily, it's just a longer learning process and, given that I'm a college student with University interviews, a part-time job, 45 minute commute into town and that every one else I know is driving, I would much prefer an automatic. I've never been interested in cars, but a car would be hugely beneficial. As well as this, whilst Automatics may be considered a bit slower, they do the job quicker than walking. What do you suggest? Take an auto test and drive auto for the time being until I absolutely need a manual, or stick with manual for the moment?

CB, via email
Depends how much money you have. Manuals are generally cheaper and the choice is much greater. If you are down to a budget many 'automatics' aren't really and are actually automated manuals that are not very reliable and are eyewateringly expensive to fix. However, if you are not driving manuals, you can learn to drive an automatic properly and safely, which is two footed: left foot for the brake; right foot for the accelerator. That enables you to remain fully in control at all times, and also means you can stop much more quickly in low speed emergencies. If your instructor refuses to teach you to drive an automatic two-footed then find another instructor who will. If the examiner fails you for driving two-footed then the prescribed method of driving automatics is so deeply flawed it is probably killing at least 20 people a year in Britain alone. I even heard of an ex-driving instructor who killed himself driving an automatic Mini the way he had been teaching his pupils.
Admiral Nelsons 
I have just had a "total loss" offer from Admiral Insurance for my 11yr. old Mondeo 2.0 Titanium auto estate which I have looked after  and the last 3yrs MOT's have passed without any problems, or advisory items. I have tried very hard to find a suitable replacement and I will have to pay around £2,000 for a very similar specification car with 90k miles. Admiral have offered £1,400, before excess deducted. Please advise on my best course of reply.
DC, via email 
All they have to offer is "market value" so if you contend that they are not offering "market value", you have to prove by a collection of private and trade advertisements that their offer is below "market value".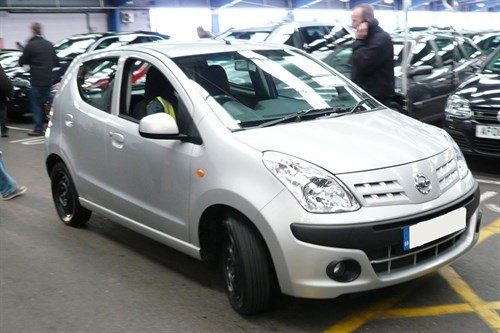 Bumping up the price
My daughter had a minor collision in her Nissan Pixo. Before it went to the insurance company approved repairer I had a very close look at the damage and it was only body panels and lights, with no contact with the subframe or wheels, etc. I trained and worked as a mechanical engineer so I like to think that I know a thing or two. I have just heard that the repair shop is saying that the suspension is damaged, upright and lower arm, which I think is totally false and believe they are exaggerating the repairs needed to boost their profits. My main concern is that being the car is five years old now and a budget car to start with the insurance company may decide to write it off. Is there an independent industry body that I can contact if the car is written off and I want to dispute the repairs the body shop say are needed. Or is it best to convey my concerns to the insurance company or even just go with it if it's written off.

RC, via email
A lot of the front of a car is plastic these days. Expensive bits like headlight units just snap off. Plastic crumple zones crumple. If the car is written off, someone will buy the salvage and stick it back together with Araldite or something. So if the insurer does write it off, offer to buy the salvage and you can probably fix it yourself far more cheaply than the 'insurance approved' repair. If you want the suspension inspected in situ, call in someone like Scotia Vehicle Inspections.
Futureproof
I run a 2006 Ford Focus 2.0TDCI. It goes brilliantly as it has masses of torque. It's done 140k on its original clutch, turbo, etc. I'd like something to replace it that will last as long and give the same reliability and pleasurable driving as this has. Shall I order my hydrogen fuel cell car now, or wait till the population wakes up and it becomes the law?
JO, via email
Does your Focus have a DPF? If it does and you haven't had to replace it you've done very well. You probably won't want to spend the £66,000 that a Toyota Mirai will cost you: /road-tests/toyota/toyota-mirai-2015-road-test/  So probably better to settle for a hybrid and if you don't want to plug it in every night that mostly means a Toyota. Big: RAV-4 hybrid. Smaller: C-HR: /road-tests/toyota/toyota-c-hr-2016-road-test/ or Prius: /road-tests/toyota/toyota-prius-2016-road-test/ or Auris HSD: /road-tests/toyota/toyota-auris-hybrid-2015-road-test/ The Toyota 1.8 petrol engine hybrid system regularly turns in colossal mileages of 400k Plus. Or, if you think you can trust them, a VW Passat GTE: /road-tests/volkswagen/volkswagen-passat-gte-2015-road-test/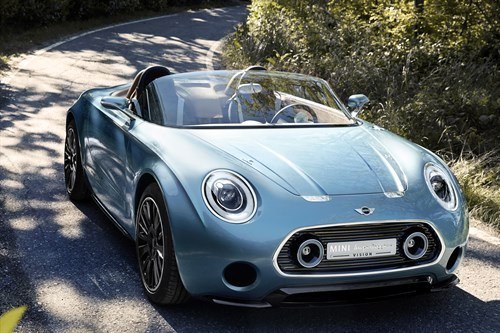 Road star
Having had several MINI Coopers and MINI Cooper S Convertibles, I bought a MINI Cooper S Roadster in March 2014.  I now find BMW are no longer making this version of the Mini and feel quite devastated as we both love it. It is great having a two-seater car which is not too low for getting into and out of, is front-wheel drive, has plenty of boot space for the weekly shopping and looks like a proper sports car - much admired wherever we go - which also drives incredibly well, whether locally or on longer journeys. We can't think of anything available at the moment that would be a good replacement for the Roadster.  I normally change cars every three years or so but wonder if this is the one car I should just keep. Any suggestions please?
SG, via email
The Coupe and Roadster were not carried over from R56 to F56. But BMW has been showing a sensational new MINI Superleggera, which it may or may not eventually put into production (see photo). Not much room inside the MX-5 or FIAT 124 Spider. Renault dropped the Wind some years ago. There is a chance that the longer you keep your Roadster the more likely it is to become a modern 'classic'.
Lubricious
Our 2011 MINI One 1.6 petrol has only done 35,000 miles and appears to be using oil, possibly about 0.5 litres in 2-3000 miles. The car has a full MINI Dealer Service History and does not smoke from the exhaust. The engine runs ok and there is no undue noise from it. Does this engine type of engine normally burn oil?
ST, via email
Unfortunately, yes, they do. Largely due to BMW's service regime that leaves the same oil in the engine for up to 20,000 miles. If you change the oil every 10,000 miles you'll probably only have to add about a litre between oil changes.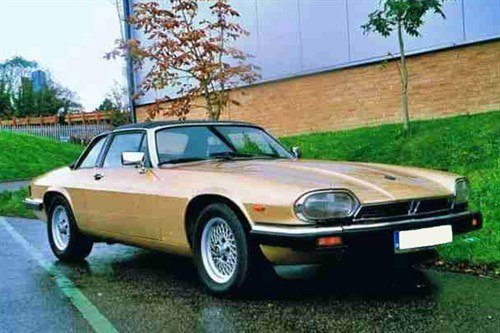 All that glitters
Can you advise value of my 1987 Jaguar XJS HE Auto Cabriolet, pale gold colour, petrol, 5,363cc; 55,000 miles, two-door, which belonged to my late wife, with a her special number plate. The car has been kept in my secured brick garage, and had not been driven since she passed away in 2008. I kept it for sentimental reasons. It was regularly serviced by Jaguar. We bought it from a Jaguar dealer, where it had only been used for demonstration, with almost no mileage. I am now very advance in age, and realize I must sell it, and had it recently completely checked, serviced and has just passed the MoT. It is immaculate in condition.
VBC, via email
Between £7,000 and £12,000, depending on whether there is any rust and the amount of further re-commissioning required to put it back on the road. The best way to sell it would be via auction such as http://www.historics.co.uk/  Yours is a cabriolet, but Historics sold a very nice 1990 XJS 5.3 convertible on 26th November for £13,750 + 12% commission.
Cloned stranger
My partner's insurer has written to him stating that he was involved in an accident in Cheltenham. On the day in question, he was at work in London, and in any case he's never been to Cheltenham. He lives in SW London. The insurance company is insistent that it is right and has just increased his renewal by 40%. The police are not interested that there seems to be a similar car with the same number plate running around in Cheltenham, seemingly uninsured. Your advice would be appreciated.
SD, via email
Cloning is very common. There is a Financial Services Ombudsman, but I'd go up the food chain at the insurer and threaten small claims action against the insurer both for the increased premium and for the damages caused by its careless and unproven action.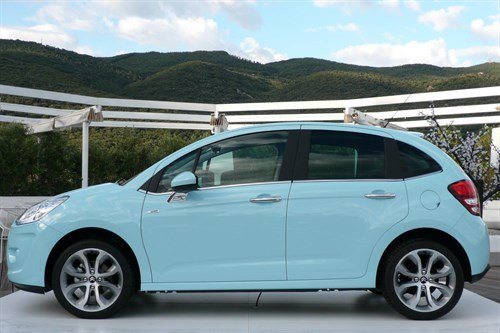 Citting comfortably
I am about to buy a 2003 Citroen C3 1.6 HDi ll Exclusive manual, with 40,000 miles on the clock. I'm paying 50% of the new price. I test drove it and it seems great to me. What is your opinion of this make and model of car please? Reliability, etc. How many miles can I expect to get out of it? And, what makes it better than a regular/entry model C3 in terms of safety, braking system, engine, handling etc. Also, can you direct me to a website or something that lists all the technical stats on it and actually explains what it all means both for the interior (bells and whistles) and the engineering side (brakes, engine etc)

DH, via email
The engine is shared between Citroen, Peugeot, Ford, Volvo and Mazda and if it's 3 years old it will be the later 8-valve version. The C3 doesn't sell in the UK in the huge volume it sells in Continental Europe so we don't get much feedback. Road test here: /road-tests/citroen/citroen-c3-2010-road-test/  Car by car entry here: /carbycar/citroen/c3-2010/ (In both cases, click the tabs in the nav bar to progress through.) Check other cars with the same engine for more on engine problems. Eg Ford Focus, Ford Fiesta, Peugeot 207, etc. in /carbycar/
The messing link
Two months ago I had my five-year old Skoda Yeti 1.2TSI fully serviced for a not inconsiderable price. Since its return I have noted a noticed a noise such as a belt turning. On taking it into to the dealer to have a listen they informed me it might be the timing chain needs replacing. I am astounded, as it has done less than 25,000 miles. Could it be this or something else?
PS, via email
Common problem. As part of its incessant price-cutting, VAG beat down the price of its timing chains on the supplier. Consequently, the supplier extended the life of his machine tools that stamped out the links. How good a timing chain you got, therefore depended on when in the life cycle of the stamping tool the links on your chain were stamped out. 
Click to Honest John's Motoring Agony Column 17-12-2016 Part 2
Comments
Author

Honest John
Latest