Honest John's Motoring Agony Column 10-12-2016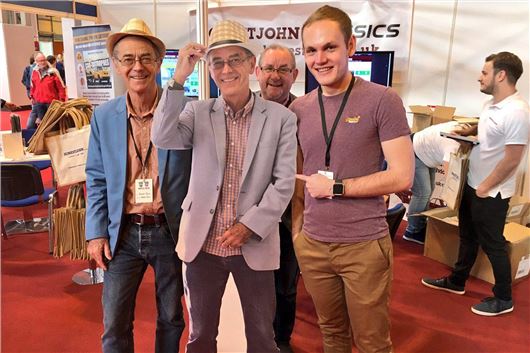 Published 09 December 2016
This week, HJ makes a braking point, helps a voluntary worker, discusses a unique Aston Martin, winds down in an Audi, endorses a Honda, engages in some rearguard action and gets involved in a motoring miscellany of 24 more.
As usual, emails to Honest John should be addressed to: letters@honestjohn.co.uk  Please try to keep them as short as possible.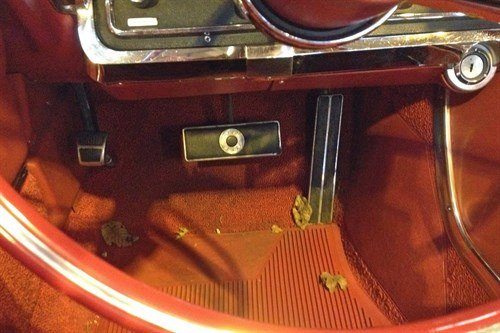 Surge of interest
Can anyone tell me about a phenomenon called Sudden Unintended Acceleration (SUA) in automatic cars?
AF, via email
Yes. It's when people who have been mistakenly taught to drive automatics one footed (same foot for brake and accelerator) accidentally put their right foot on the accelerator instead of the brake. The only way to drive an automatic safely at low speeds is left foot for the brake and right foot for the accelerator.
Cash for crash
Please can you help me? I am a 70-year old lady, I use my 9-year old Ford Fiesta mainly as a volunteer with a local charity and we take elderly folk to hospital appointments shopping, library, cemetery visits, etc. Last week I was hit from behind by an ambulance. The driver admitted responsibility. The situation I find myself is that the car will cost £1,800 to repair and they feel it is a write off. I spent £1,000 on it 6 months ago having work done on it. The money they are offering me is £850 and I don't feel I can get another car for that amount of money. Do I have to take the £850 or can I insist they provide me with a car equivalent to the written off car. Apart from anything else, I am now unable to visit used car showrooms to find another car, as I live in a village and would have to travel to find something. Any advice would be appreciated.
WG, via email
Unfortunately, County Court judgements have ruled that all an insurer has to do is put you in the position you were in before the damage was done, and that they can do that by paying you 'market value' for the car before the damage. To get more, you would have to prove that buying privately you could not replace your 2007 Fiesta for the amount of money being offered. This may help you make your case: /used-prices/Ford/Fiesta/2007/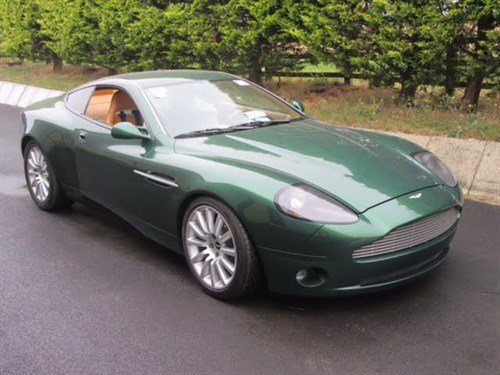 Vanquishing point
An update on the saga of the Aston Martin Project Vantage prototype. It's coming along nicely. I met Ian Callum, the designer, and got a good insight and a few choice stories on the car. Great guy. He said that it is dimensionally smaller all round compared with a production Vanquish, whose chassis and suspension were farmed out to Lotus to productionise. It truly is a one-off; the only interchangeable part with a Vanquish is the bonnet badge. The guy that engineered it now works at McLaren and engineered the P1, amongst others. I've also started building a file on the car. Aston Martin has even given me a certificate saying I'm the owner of the car, which is nice, as it doesn't have a V5. The side glass is being replaced. Keith at Supreme Glass wasn't happy with the fit until I showed him a copy of Autocar, which shows how badly they fitted originally. It may even fit better than original now. First gear has returned; the brakes now work on all 4 wheels; the wheels are refurbed and the interior trim is being sorted.  The car should be ready to show by the end of this month. The guys at Storacar have helped immensely and have introduced me to the trimmer and glass guy amongst others. I have sent my Villa D'Este forms in following their invitation. Goodwood is keen to have it at the Festival Of Speed next year and to use it for some promotional events. I also met the guys at 'Classic Driver' who are interested in doing a piece on the car. All publicity is good publicity? I've heeded your words, it's cleaned up nicely and hasn't been too tricky to sort out. I'll probably enjoy showing it next year and then I'll see whether anyone else wants to take it on after me. After the buttock clenching start I had, it seems to have come together OK in the end. Thanks again for your advice and help and It'll be good to see you if you get to Goodwood in 2017.
GG, via email 
Many thanks for keeping me up to speed about the car. Best wishes for its show career and for its eventual disposal. I've also met Callum a few times. He loves what he does and he's brilliant at it. Make sure you have proper insurance in place for the Classic Driver piece.
Sticky situation
I was interested to read your item about A1 sticking windows. We bought an A1 new and it had the same problem. The windows stick in the seals, presumably because something leaches out of the seals.
We were disappointed that Audi sold vehicles with this problem and are even more annoyed with the half-hearted way our Audi dealer has tried to remedy the problem. Despite several attempts, they have not completely solved the problem and don't seem interested.  The windows are better but still stick and clank when opened.
AW, via email
The solution collectively provided by Telegraph readers is to soak a rag in silicone spray, WD40 or 3 In One and apply to the channels and the edges of the glass.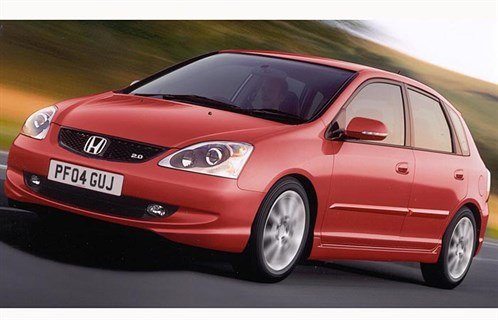 2 into 5
Thank you for your help back in 2013 regarding replacing my Honda S2000 with a 2005 Civic Type S. It has been great especially with the higher profile tyres. I have to sell it now as I have too many cars and it isn't getting enough use. It is approaching 99,000 miles. I have little or no idea how much to ask for in a private sale. It seems to be anything between £800-£1,200 or even less. I would value any help you could offer.
AW, via email
Not a lot, but I have a feeling these rather useful cars (160PS 2.0 chain cam engines) are starting to attract a following so I'd start at £1,500.
Sensor proportion
I have a 2002 VW Golf V5, still in very good condition. This model is without parking sensors. I have tried a VW agent to see if rear sensors can be fitted and they said can't be done. I would appreciate any advice on who or where I might have sensors fitted.
RH, via email
I replied that Aftermarket sensors ca be fitted by an independent specialist. RH then found one in Swansea: Autocare Services Group. He reports they were very quick, efficient and friendly and he highly recommends them.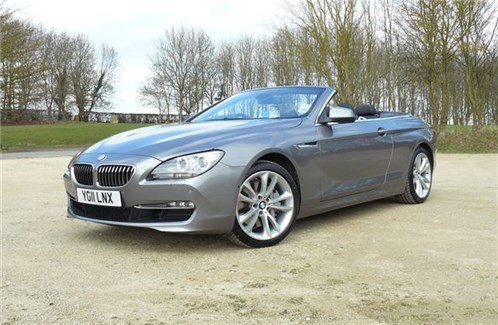 Soft on top
I am considering a BMW 640i petrol convertible for towing my caravan, which weighs 1,650kg unladen. I do not do a lot of long runs except for holidays. I see that towing statistics are not mentioned in the BMW technical information. Will it be OK to fit a towbar such as a Westphalia, who advertise tow bars for 6-Series?

GG, via email
If buying the 640i new you'll have to check with BMW. Usually its tow packs involve more than just the towbar and electrics, such as beefed up cooling for the engine and automatic transmission. The other bug is compatibility of the electrics now that the EU standard is 13pin rather then 7pin.
Eaten mess
It's me again with yet another problem. I really think I should drive a horse and cart. One of my dogs has chewed halfway through a back seatbelt of my E200 estate. Mercedes charges a huge amount for them and only seatbelts for older models appear on eBay. Could you recommend somewhere that I can purchase (preferably one) black seatbelt for my car.

MD, via email
These people can sort it out: http://www.quickfitsbs.com/ The expression the trade uses for chewed up interiors is "Crocodiled".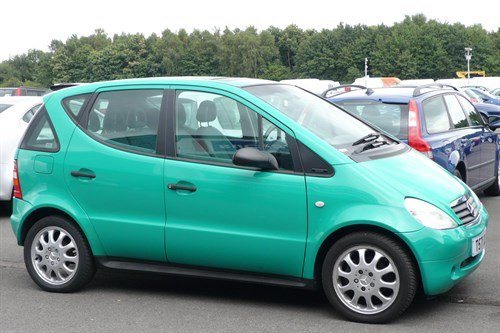 The A list
Earlier this year you kindly gave me a suggested price to ask when selling my wife's 2004 Yaris 1.3 T-Spirit. I followed your advice, my grand daughter put an advert on Gumtree (I had never heard of this), together with a photo from my iPad and the car sold the next day. I mailed thanks at the time, your advice was essential. I am now seeking to help a neighbour whose wife recently lost a long and painful battle with lymphoma, and who wishes to sell her car, also a 2004 model. It's a 2004 Mercedes A140 5-door, petrol, auto, silver, 41k miles, MoT to June 2017. Good condition, new battery. Lady driver since 4k miles. Your help re a ballpark selling priced would be gratefully received.
RF, via email
Unfortunately, unlike your Yaris, this is not a very good car and has a bad reputation for needing expensive repairs. Our price system comes up with: /used-prices/Mercedes-Benz/A-Class/2004/?q=A140/ And, as you can see underneath, such cars are being advertised for as little as £810. You could try Gumtree again, but remember that many of the public are wise to the potential black hole that a first generation A Class can be.
Changing KIAs
I am considering trading my 2010 Vauxhall Insignia 2.0CDTI 160 for a Hyundai ix35 1.7CRDI SE Nav. I am willing to trade power for comfort, but I am concerned about mpg. I drive a lot of motorway miles and I can get a real return of 52mpg at cruising speeds of 80mph in the insignia. The official figures look good for the Hyundai, but I wondered if in real terms I would get anywhere close? Also, the other big thing I am after is comfort: seating position etc. Is the ix35 known for being comfortable? If you have any thoughts / comments, I would appreciate them. I guess my other option is the KIA Sportage. Could you confirm which is the better car? Any red flags with them?
CF, via email
In the ix35, Tucson and Sportage the 1.7CRDI develops less peak torque than in the i40, but develops it at very low engine revs making it pleasant to drive. Real MPG shows 48.7mpg as the real world average mpg for the ix35 1.7 CRDI; 44.7mpg for the Tucson 1.7CRDI and 45.9mpg for the current model Sportage 1.7CRDI. Test of the Tucson here: /road-tests/hyundai/hyundai-tucson-2015-road-test/ Test of the Sportage here: /road-tests/kia/kia-sportage-2016-range-road-test/
Crossing over
I am in a quandary, I have owned a 2006 BMW 120d SE, now with 70,000 miles, for the last 7 years. I would now like to change this for a small/medium SUV such as an Audi Q3, VW Tiguan/BMW X1 or similar about 3 years old with all the toys. Having read and enjoyed your page for many years I decided, (since I only do some 5,000 miles per year and am away looking after grandchildren often for three months at a time when the car will be laid up) that a petrol engined car would be the way to go. But I am finding it virtually impossible to source a suitable one from a main dealer within 100 miles from home. I have about £14,000 to spend plus the BMW. There are plenty with diesel engined ones available. Given my low mileage and having read that small annual mileages do not suit a diesel engine, which should I choose and why?
MN, Holt, Norfolk
A 3-year old X1 will be the old model X1, so not advised. A 3-year old Tiguan diesel will have the EA189 engine subject to the Nox emissions recall the fix for which has not been working so that is not recommended. Q3s are okay as long as they have the EA288 2.0TDI engine. But none of these were regularly sold with petrol engines. It's only now that petrol engines are being offered in SUVs in a big way. Cheapest is the Dacia Duster 1.2TCe 125, from £12,985 new (or £14,895 as a 4x4) and that works brilliantly if you're not concerned about status. A Suzuki Vitara S 1.4T Boosterjet is excellent and owners are reporting mid 40s fuel economy, as good as diesel. A Peugeot 2008 1.2 Puretech 130 GT has all the toys for £19,500 and these include all weather tyres and grip control so it's better than most 4x4s in the snow and also rides very well. The Honda HR-V is very nice and very practical, but the 1.6iDTEC works a lot better than the 1.5iVTEC petrol engine. Latest is the Toyota C-HR, 1.2 petrol or 1.8 hybrid (photo), which offers a brilliant combination of ride and handling: /road-tests/toyota/toyota-c-hr-2016-road-test/
Jettison Button
The door mounted tailgate release button of our 11,000 mile 2014 BMW X3 has sunk in, so I called our local dealers to have it checked. The first thing I was told was that my credit card details would be needed "just in case". Then I was told there is a recall concerning the ISOFIX tethers (have you heard of this?) and the car needs booking in "for a few days."  I tried and the man who answered told me my local dealer did not have a bodyshop and I should book it in to a BMW dealer in Worthing. I naturally asked that the two issues both be attended to at the same time at the same dealer. It then transpired that my local dealer does have a bodyshop and the car was finally booked in. I asked why the ISOFIX recall wasn't advised to all owners and was told "we wait for owners to call us." Our smallest child uses a child seat secured by the ISOFIX tethers.
AG, London
That was an official safety recall. Here are the details: 06-06-2016: R/2016/179: ISOFIX child restraint system may become insecure. ISOFIX mountings are fixed to a cross member. As a result of vibrations and type of seat used, it is possible for the ISOFIX mountings to become insecure and in rare cases break off. Fix: Recall the vehicles that are likely to be affected and a metal angle bracket will be welded to each of the four ISOFIX brackets in the back seats to reinforce the mounting. Build dates: 01-08-2010 to 15-04-2016: VINS: WBAWY32040LL17504 to WBAWZ520700T55612 and WBAXX320100G76014 to WBAXX120100S31743/ I've noted the lock failure. Locks on rear hatches are very vulnerable to water being flung up against them and forced into the mechanism under pressure. Should be a maintenance item during the annual service.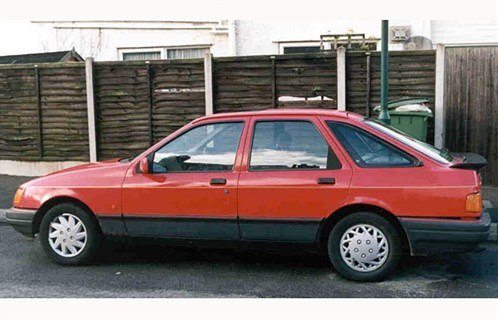 Sierra Oscar
Please can you help, I have been desperately trying to find out if my dad's old Ford Sierra Ghia is still in one peace, reg UFT 117Y, it's an early model and I have some very good memories of that car and would like to get it back on the road as a project.  It is currently listed as not taxed and not MoTd but it doesn't say scrapped. Your help would be much appreciated

CN, via email
You can find out if it is still registered here: https://www.gov.uk/get-vehicle-information-from-dvla/ You can request the registered keeper here: https://www.gov.uk/request-information-from-dvla/ (But must have a reason, such as the car with the registration damaged your property.) You can find out if it is insured here: http://www.askmid.com/ You can check the MoT history here: https://www.gov.uk/check-mot-history/ Final port of call is the relevant car club: http://forum.fordsierraclub.co.uk/
Weighty decision
As I approach the end of my driving career I am in a quandary as to my next, and possibly last, car. When I first retired, ten years ago, I promised myself a Jaguar. I know it was irrational, but it was the car I had always wanted. My first Jaguar was an X-Type, soon followed by a S-Type, both diesels. With the S-Type getting a bit long in the tooth at 140k I want another Jag. What would you recommend? My car is used daily for short trips and occasional longer journeys of up to 200 miles. Annual mileage will probably be around 10k-12k. Comfort is essential. I am almost 70 and 6ft 2 inches tall and about 16 stone but in good health (at the moment). I need leather seats as my dog is a frequent passenger. I have looked at petrol XEs and XFs (the 3 litre petrol not the 5 litre V8). Finally, on my list of essential requirements, the car must be an automatic. So, I want a car that is going to last, is refined, spacious and a pleasant drive. I have approx. 25k plus a little trade in from my S-Type to spend.
DM, via email
XE 2.0i 240PS 8-speed auto (very robust Ford engine). You can't get an XF with that engine. For your type of use, avoid modern diesels with DPFs and AdBlue. The cabin looks a lot tighter than it is. The first time I drove one was with someone much heavier than you and he found it very comfortable.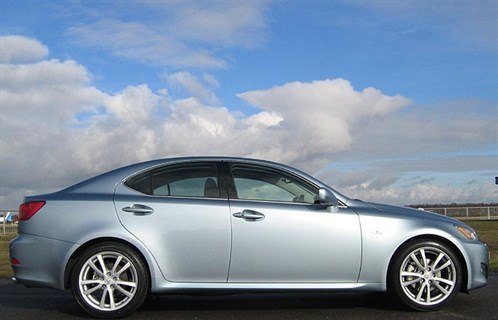 Black death?
The only significant reported fault I can find with the Lexus IS250 I'm looking at buying used, is engines suffering from carbon build-up. I'm guessing a combination of the direct-injection setup, and poor fuels used. If I bought an IS with that problem used, is it fixable using some of the various engine cleaning additives, or would I have to replace engine parts? 

AF, via email
The Terraclean process, originally endorsed by Edd China, will probably clean it up. Make sure you go for an automatic. The super smooth engine doesn't really suit the manual.
Grand chide
I have a Citroen C4 Grand Picasso 1.6 THP 155 manual purchased new on 29/4/2014. All was well until April this year when, on holiday on the isle of Islay, on came the engine warning light. The fault proved to be a failed coil pack on No.1 cylinder. Fixed and okay until 8th November last when again the engine warning light came on. This time I was told there were 2 faults: the fuel pump and carbon deposits in the inlet ports. A new fuel pump was fitted and the inlet ports cleaned. The car has only 37,000 miles. Most of my motoring is on the open road with very little town driving. The latest faults occurred a week after driving back from Scotland. The car is serviced at the Citroen garage from which it was purchased. I use BP unleaded and other brands only on rare occasions. Prior to the latest failure I had noticed that the tick over was bit lumpy from cold, which I had mentioned when the car was in for service. Also over the preceding few months the engine had occasionally sounded a bit rough when starting from cold in the morning. I am puzzled how a car of its age and mileage can develop these faults, particularly those of 8th November. The garage cannot offer any explanation. Have you come across similar problems with this engine, or can you explain how such faults can occur. Thanking you in anticipation.
CH, Worthing
This engine range was shared with BMW for the R56 (2nd generation) BMW MINI and has been boosted to well over 200PS in the Peugeot RCZ. But it can have timing chain problems and, like any direct injected petrol engine, really needs super petrol, preferably 99 Ron Shell V-Power. The problem with direct injection (that first appeared in a petrol engine in the Mitsubishi Carisma) is that fuel is injected directly into the combustion chamber so does not clean the inlet valves and that's how carbon builds up if ordinary petrol is used.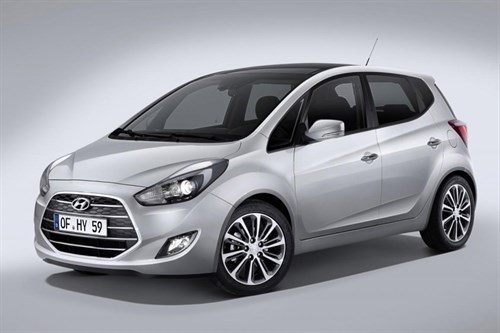 Jazzed up
Our Honda Jazz will be 10 years old in March and we intend updating. We want an automatic, as reliable as the Jazz and similar size. Ideally it would have a chain cam, rear camera, intermittent rear wiper, and head-up display. I doubt if all are available in one car though. The short list includes the Jazz, Fabia and Venga. Any others we should consider?
BC, Harby, Leics
Maybe the Honda H-RV as well. And, of course, the Hyundai ix20 that now boasts an attractive new face but is basically a Venga.
Smoke and mirrors
A neighbour of mine came back to her 13-plate Honda Jazz in a supermarket car park, to find that another vehicle had clipped one of her door mirrors, cracking the glass, breaking the clear plastic indicator repeater lens and damaging the mounting for the two LEDs. Her local repairer told her that, whilst quite capable of doing the repair, in fact he cannot help because he cannot get the parts, and she will have to go to her Honda dealer (and, of course, pay Honda prices). Does this sound right to you? Do manufacturers limit spares availability in order to keep the business for themselves?
SP, Cardiff
Honda is obliged to offer parts, but, of course, like any car manufacturer, it is not obliged to offer them at cut prices. I checked https://www.wingmirrorman.co.uk/ for you, but they don't do them. If you Google <<honda jazz door mirrors>> you will find plenty on offer, but they are far from cheap.
Click to Honest John's Motoring Agony Column 10-12-2016 Part 2
Comments
Author

Honest John
Latest