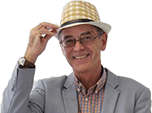 Honest John's Motoring Agony Column 03-12-2016 Part 1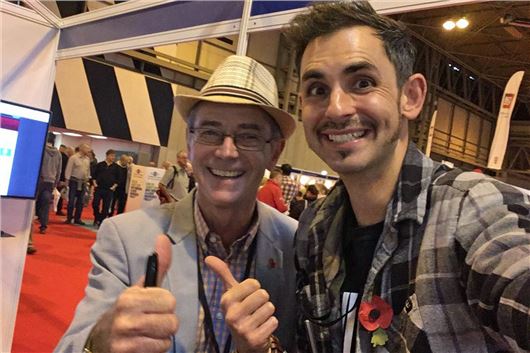 Published 02 December 2016
This week's external combustion involves affordable Ferraris, vested interests, candid cameras, getting nowhere, pulling the other one, trick recorders and a seasonal selection of automotive aberrations. 
As usual, emails to Honest John should be addressed to: letters@honestjohn.co.uk  Please try to keep them as short as possible.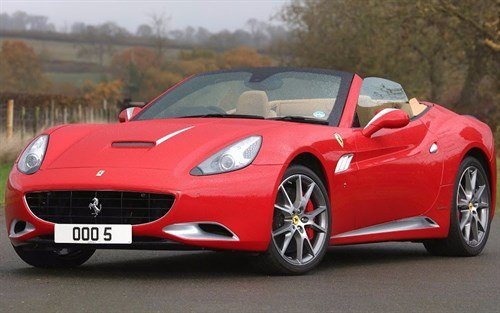 California dreaming
I've always had a love of Ferraris, but I recognise that I'm really not a sufficiently good driver to cope with one of the out and out sports models, plus the fact that they just don't seem a remotely practical - or even enjoyable – car for every day use. However, I am seriously contemplating buying a Ferrari California, which does appear to be quite usable on an every day basis. I would be looking to spend around £90,000, for a five or six-year-old model. I don't do a large mileage, probably around 7,000 miles a year, so high fuel costs don't really matter, and I also have a second car for winter use, but do you think 'chasing a dream' is a reasonable thing to do or am I likely to regret it?
ML, via email
No reason why not. Probably the most practical Ferrari. Here's our road test /road-tests/ferrari/ferrari-california-2011-road-test-and-video/ Here's our carbycar entry: /carbycar/ferrari/f149-california-2009/ We don't have a 'complaints' section because not enough readers have them. But you will need to prepare for a fairly substantial annual maintenance bill. That cannot be neglected. One has just cropped up in the H&H Classic Car Auction at Chateu Impney on 7th December. Part of the 'Triple AAA' Collection and with just 500 recorded miles it's estimated at a quite high: £90,000 - £110,000 + 14% buyer's premium. Details: http://www.handh.co.uk/auctions/201/chateau-impney
Suggestion blanked
Sad to read the news of your failed campaign prior to the Protection of Freedoms Bill becoming law. No one heeded your dire warnings. In West Berkshire the Boundaries Commission wants to take a large chunk of the eastern part and add it to Woking, which is south Reading area. Includes me in Aldermaston. We are all attuned towards Newbury and W. Berks Council and as I have a hand in the distribution of three separate parish newsletters I have been mentioning this to people I actually meet and not a one had and knowledge or thoughts. Furthermore, in Aldermaston an ex-stately home / hotel had gone down the tubes and a developer wants to build 35 or so apartments in the house and stables, with 227 decent-size houses in the grounds. For starters, this will increase by 40% the population of the whole Parish, then they will breed, and the roads (lanes), schools, etc., etc. just cannot take this. Apart from the people in the village that adjoins the Hall, no-one cares.
JH, via email
The fact is that the UK needs at least 1,000,000 new homes and the 8 major developers are holding back developing sites for which they have planning permission in order to increase the prices. Standard supply and demand. Sajid Javid says he's going to so something about it but actually the solution is for the Government to create 'The Housing Bank'. Very simply, anyone with money languishing at 0% in a bank account (while the bankers gamble with it) voluntarily withdraws their money and invests it in 'The Housing Bank' that guarantees a 2.5%pa return for 10 years. The Housing Bank then uses that money to build affordable homes on the many available patches of Government land, preferably those adjacent to facilities such as schools and hospitals. The dispossessed who can't afford to buy any kind of property then get £85,000 - £120,000 houses on a 3% mortgage. The catch is that the houses are price controlled so their values cannot rise by more than 2.5% a year. Attempting to control developers hasn't worked and never will. Competing against them and beating them at their own game could work, to the benefit of everyone, particularly the 20 - 40 year olds living in bedsits or with their parents. Not 'Council Houses'. Not 'Housing Association' houses. These will be covenanted freehold or leasehold basic affordable homes. The other huge benefit, of course, will be to lift Britain out of its extremely dubious property price based economy.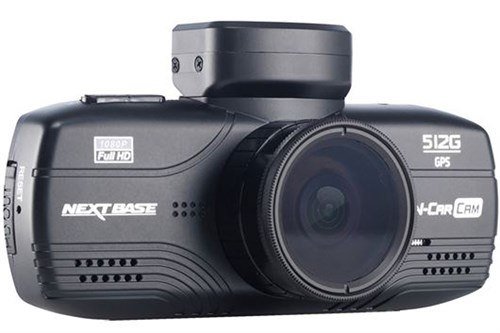 Screen debut
I am thinking of purchasing a screen cam but there is such a wide choice doing different things, can you recommend a good all rounder simple to install and value for money.

PM, Ballymoney, Co Antrim
Our Reviews Editor, John Slavin, covers these at the HJ website. They are in this section: /products/
Never ready
My daughter collected a used KIA cee'd from a garage on Sunday 6th November 2016 and today the car failed to start. Green Flag started the car and she was told that it was a flat battery. The car is 4 years old and has 59,000 miles. She paid £3,350. Can you advise what her options are please? She would quite like to reject the car. Would she be within her rights as she has lost faith in it and now wonders if there may be other issues? 
AW, via email
It just needs a new battery fitted by the dealer. No reason to reject it for that, even though the Consumer Rights Act of 2015 probably gives here that statutory right.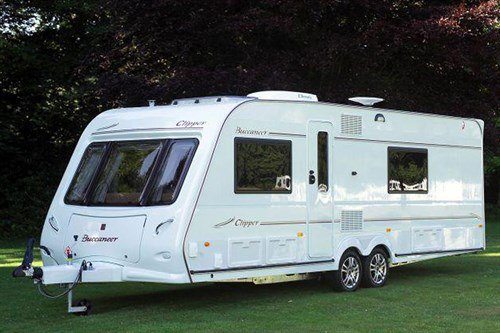 Vantastic
We are thinking of buying a Caravan, unladen weight about 2,200kg. What second-hand 4-wheel drive SUV or car would you recommend as a tow vehicle? We would like an Automatic (petrol if possible) with good seats for both driver and passenger. Our budget is around £18k, including part exchange of our 2011/61 Mercedes A160 Classic SE CVT Hatchback. Our ages are 70 + so ease of getting in and out of the car is important.

DB, via email
Unfortunately for this towing weight and a petrol engine you're not very well catered for. Boils down to a supercharged 4.2 or 5.0 V8 Range Rover, a BMW X5 or X6 4.8i V8, An Audi Q7 4.2iV8 or 3.6V6 FSI, a Mercedes ML350 or ML500, a VW Touareg 4.2i V8, a Volvo XC90 3.2i6 or 4.4V8 and that's about it. While this seems like quite a comprehensive list, hardly any big petrol engined 4x4 SUVs were actually sold, so finding one won't be easy, though the heavy fuel consumption (possibly single figures while towing) should make it relatively cheap.
Brimming, with confidence
I always check our two cars fuel consumption brim-to-brim. Usually these results are 4-5% lower than the readings on the trip computers. Overall, though, the differences between the Trip and brim-to-brim readings have differed from 1% to 11%, even though I usually use the same fuel pump. I can accept a difference between trip readings and brim-to-brim calculations but what causes this infuriatingly inconsistent difference between the two methods of calculating fuel consumption?
CR, via email
It's because the meter in the car does not actually measure the fuel used. It gives a theoretical reading based on various parameters and these will change journey to journey. The only way of knowing how much fuel you have actually uses is to measure brim to brim.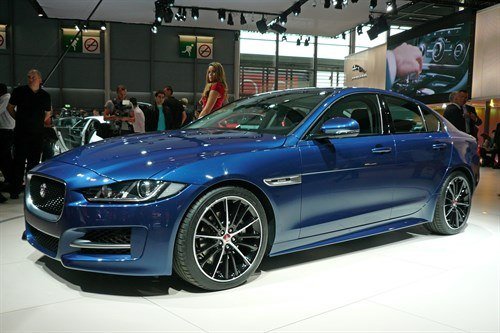 Retired, but not out
I have driven a BMW 3.0i sport saloon for 3 years and have liked it very much. I want to buy a new car and, being retired and only doing 6,000 miles a year, I believe I need a petrol-engined car. I am thinking of another BMW or a Mercedes or a Jaguar XE Prestige. My price range is £25-30k. What would you suggest I buy, and how to get the best price? For example, is carwow a sensible option? 
PP, via email
A Jaguar XE 2.0i 240 8-speed auto would be a good choice. I prefer it to the V6. Try drivethedeal, carwow and coast2coastcars.co.uk.
Protection racketeering
Thanks for your advice about an 'accident' fraud which was gratefully received some time ago. After taking your line to tell my insurance company I would hold them responsible for settling the claim and participating in the fraud, the change in their attitude was remarkable. It's a long story but it was eventually cleared up and I got £75 compensation for all the trouble I had. One interesting point emerged. My insurance company refused to give me the name and address of the fraudster because of the Data Protection Act.  I wrote to the Information Commissioner - the official responsible for the Act - his office said the insurance company could not hide behind the Data Protection Act and I got his details to pass on to Action Fraud and the Motor Insurance Bureau. 
TB, via email
That's a shocking indictment of your insurer, or of some of the lying, cheating or otherwise ignorant people who work for the insurer. Well done for sticking to your guns. I hope the police see it through because if they don't it will become increasingly hard for police to secure co-operation from members of the public. Since you've worked so hard on this already it might be an idea to drop a line to the relevant chief constable.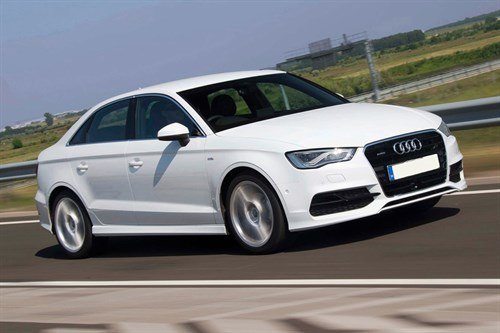 A bit of 'previous'
I recently bought a 2014 Audi A3 1.4 TFSI Saloon with 7k miles from an Audi dealer. I was advised when concluding the deal that the vehicle had one owner, which was Audi Management in Milton Keynes. On receiving the V5, there was a further registered keeper for the last 18 months. In other words the vehicle had been mis-represented to me. I think this was down to the incompetence of the salesman, not on purpose. The car is fine. However I now have a car with an additional owner. Do you think I am entitled to ask for a part refund to reflect the reduced value I will receive when I eventually sell the car? I paid £19k and have a good relationship with the dealership but was thinking of asking for a refund of £500. I'd be most grateful for your thoughts. Also the car has stop-start and at roundabouts when it switches the engine off for up to say 8-9 seconds there is a smooth re-start and pull away. However, if stopped for longer at traffic lights, the pull-away from stationery is quite violent and knocks you back in your seat. Any idea what the problem may be? Perhaps a software update required for the gearbox?
CP, Caerleon, Newport
"One previous owner" literally means one owner previous to the one on the V5C. So it's a two-owner car. It's a standard obfuscation in the motor trade that leads buyers to think the car had only one owner, but it is a technically correct description. No grounds for any refund. "One owner" means only one owner. Grounds for a refund. You don't say if it's manual or s-tronic. I guess s-tronic and if so there is a fault. Try switching off the stop-start altogether and see if you still have a problem. With all VAG cars with DSGs or s-tronics  the stop-start only seems to work if you leave the car in D and hold it on the brakes, which is bad for the car and annoying for the driver behind you.
Unclassified information
My twice daily journey in my 5-year old Honda Jazz involves unclassified roads which are barely over a car's width, hence the need to put the nearside wheels onto a rough and sometimes potholed roadside whenever we meet oncoming traffic (we always seem to be the ones to give way). So far, the Jazz has managed this without any breakage, but I feel it is only a matter of time before something goes awry. Does the new crop of crossovers have beefed up suspension which might make things a little safer? When I come to change the Jazz I would prefer a British built car, if possible. Any advice would be welcome. (We have a Disco Sport for when the weather gets really bad but as it is a diesel and the daily journey is only 3 miles each way I prefer not to use it for the daily grind.)
GS, via email
Get a Dacia Duster 1.2 TCE 125. Same as a Brit built Qashqai by about £6k cheaper. £12,895 for 2WD; £14,895 for 4WD with a full sized spare wheel. No diesel particulate filter problems.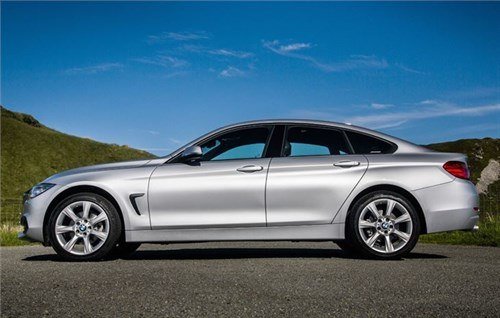 Gran Tourer
I have just bought a 'used' BMW 435i Gran Coupe. It's on a 16 plate and had 9 miles on the clock (that's 9, not 9k). It was registered in June, apparently by BMW UK before passing on to Coopers from whom I acquired it. I have never bought a brand new car, preferring to get a 2 or 3 year old, which has had a significant element of depreciation, but this appeared to be an excellent bargain. List price with the extras (like Sport M pack) over £47k, yet on offer for £34k. Is this normal or was I at the right place at the right time (last weekend in October) .Was this really a good deal? I have to say that I'm overjoyed with the car. It's a phenomenal piece of kit. I intend to keep it for at least 5 or 6 years. I have been told by the dealer that it does not require running in, or a 1,200 mile service but 'just wait until the normal interval (around 18000 mile) service'. Is this really ok? I
know you advocate oil changes every 10k miles or annually which is what I normally do. The car has no paper service record book either and all the data is on the key so how can I get interim oil changes done without upsetting the regular interval? Or should I just let the dealer service it as per their norm?

RH, via email
Even though the model has now been superseded by the 440i Gran Coupe this was still a very good deal. Excellent spec. Great looking car. And at a £13k discount. Might have been a cancelled order. Unlikely to have been a demonstrator with only 9 miles on the clock. Warranty is a bit shorter, of course, starting in June. Nevertheless I would get an oil and filter change at least every year or every 10k miles whatever comes first and whatever the dealer tries to tell you about "upsetting the service indicator." Could be that the service indicator demands an oil service by 10k miles anyway. But the greatest killer of engines is dirty or contaminated oil.
Top gears
What type of automatic is in the current 2016 Honda Civic? And do you recommend it?
GB, via email
The current Civic auto has a very good 5-speed torque converter auto with the 1.8iVTEC engine. I have this transmission in another Honda that is not available in the UK and has done 108,000 kilometres.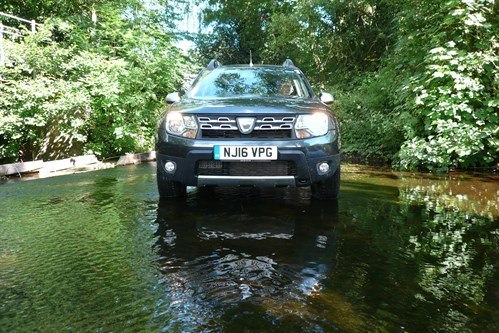 Needs a bit of a tug
Please could you give advice on the type of 4x4 I could buy that is a good buy? Previously I had a Honda 2.0 CR-V, which I loved, but which is sadly now a write-off. I have a small 2-berth caravan, so presume I need at least a 2.0 engine. Willing to pay up to around £12,000. What makes are preferable? What minimum engine size needed? Petrol or diesel?
BW, Hertfordshire
Try a new Dacia Duster 1.2 TCE 125. 2wd £13k. 4wd £15k. Right gearing to tow small caravan.
People's carp
In February 2015 I bought a Scirocco from a main dealer that had first been registered on the 30th April 2013. The mileage was 26,000. The transaction was in the region of £17,000. This was by far the most expensive and the best quality car I had ever owned. In the course of work I had always used workhorse Fords and General Motors running them until 90,000, merely replacing tyres and wiper blades, etc. In September the Scirocco was delivered to the local dealer to be have the software corrected. After losing the car for a day I was presented with a keyring and insulated mug by a very attractive member of the 'service team'. In early November, the clutch failed. I was obliged to call out the AA who escorted me to my local garage. I phoned the Volkswagen dealer who informed me it was out of warranty and therefore there was nothing they could do. I asked wasn't there anything? Oh yes, they could sell me an extended warranty. I spoke to Volkswagen head office who informed me again as it was out of warranty there was nothing they could do. My local garage changed the clutch and the car seems fine now. (Clutch, flywheel and slave cylinder came to £1,100.) I am still slightly amazed that Volkswagen despite the car being out of warranty by 8 months feels no responsibility for it whatsoever. Having opened the clutch, the local garage said it looked, as if previous owners had ridden the clutch. Therefore the car was sub-standard when I bought it. I understand that the Volkswagen dealer might not have known that, but I still feel that I have been taken advantage of. The customer care mission statement seems to be "They shall get nothing". Nobody could be bothered to make a proposal, even if it was an unacceptable one. One of the AA staff who answered the call to my failed clutch said that in the United States Volkswagen were paying each owner up to £8000 as compensation. Can this be true? Am I paying for this? Perhaps the Americans refuse to accept a faulty product whereas we will. 
JH, via email
When you buy a used car the dealer remains liable for any fault that could have been present or developing on the date of sale for 6 months from the date of sale and that includes a worn clutch. After 6 months you have to prove that the car was faulty when you bought it, and the VW factory warranty on a new car only extends to 6 months for the clutch. You write that you have had the "software corrected". This implies it is a 2.0 litre diesel. Is it okay? There have been lots of complaints of cars running very badly after the software remap. The reason for the large payouts in the States is that some of the models proved impossible to remap in order to meet the EPA limits. This has already resulted in VW having to lay off 23,000 workers in Germany.
Click to Honest John's Motoring Agony Column 03-12-2016 Part 2
Comments
Author

Honest John
Latest