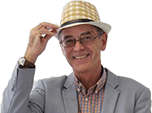 Honest John's Motoring Agony Column 19-11-2016 Part 1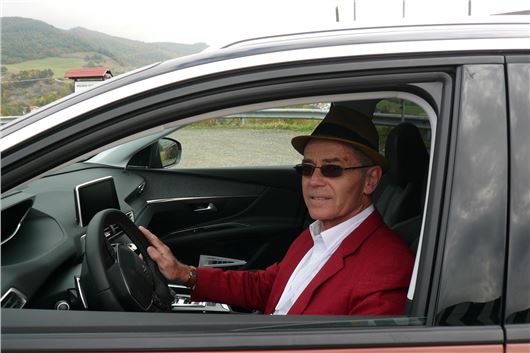 Published 18 November 2016
This week's carnage concerns the miles high club, automatic accidents, taking penalties, 'entente' uncordiale, manual lay-bys and more to whet your appetite for Part 2.
As usual, emails to Honest John should be addressed to: letters@honestjohn.co.uk Please try to keep them as short as possible.
Starship enterprise
I am being provided with a leased company car shortly and am therefore able to dispose of separately my 2010 Golf Estate 1.4 SE TSI, which has just over 100,000 miles on the clock. I have approached three garages, none of which are interested, citing the high mileage and lack of interest in such cars. Has this sector of the second-hand market dried up? If I can find a trade purchaser who is interested how much should I be offered?
MD, Witney
They are scared off because of the potential for liability if anything goes wrong with the car within 6 months of selling it. There's always a market at the right price, but right now is the worst time of year to sell a car. Cam chains on this engine have given trouble through inconsistent quality, but if yours has lasted 100,000 miles you obviously got a good one. It should be easier to sell than a Golf diesel subject to the recall that has not yet been recalled. I think you have to ask less than £5,000; maybe £4,950 (not £4,995 or £4,999 because that just looks like a stupid attempt to come in under £5,000). An eBay auction will tell you the truth. It's probably a bit much for a photocard ad in a newsagent's window. A last resort is West Oxfordshire Motor Auctions, local to you West of Witney.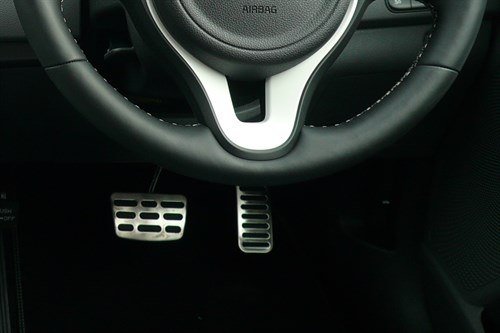 De-feet device
It occurred to me to wonder why people who pass their test in an automatic cannot drive a manual but people who pass in a manual can drive an auto. Surely it should be the other way around as an auto is far easier to lose control of than a manual? Older people who have always driven a manual should not suddenly change to an auto, especially if they have limited leg movement due to bad knees or arthritis. I have always wanted an automatic and have driven a few but never owned one but now I am not so sure. I have several friends and friends of friends who have had their auto run away with them due to pressing the wrong pedal. This could not happen with a manual. In fact, I nearly got run over by an old couple who pressed the wrong pedal. If there hadn't been a car in the way for them to crash into, they would have come across into my drive where I was standing cleaning my wife's car. Also my neighbour, a few doors away ended up in a field and a friend's elderly father crashed into 5 other cars in a car park. I sometimes drive my friend's car with a DSG gearbox and I always feel worried. My car and my van are both manuals. I wonder how many people even think about it. 
RO, via email
My view is as always. Attempting to 'forget your left foot' is why so many people have low speed crashes in automatics. Unless you drive an automatic two footed: right foot for the accelerator; left foot for the brake, especially at low speeds and while manoeuvring, you will never be fully in control of it and there will be times when you either cannot stop it quickly enough, or you stamp on the accelerator instead of the brake. If you left foot brake at less than 5mph you can stop the car within a metre. (A few days after I wrote this a right-foot braking woman on the phone in a Focus Powershift ran into the back of us in traffic. Crumple zones duly crumpled.)
Shopping news
I am a regular customer at ALDI stores, my weekly shop at my local store averaging about £60 and I have receipts to prove it. On 13th October, whilst visiting my son who lives in a nearby town, we shopped at the local ALDI store where I made purchases totalling £41:78p. Today I received a Penalty Charge Notice from Parking Eye for £70 for being on the car park for 2 hours and 10 minutes, discounted to £40 if paid within 14 days. Apparently, the car park is monitored by CCTV (they sent photos of my car arriving and leaving the car park) and the maximum free time is 1 hour. Allegedly clearly signed but I did not see or read the signs. I do not dispute the presence of my car. I left it there whilst visiting other shops nearby, but as I had made purchases at ALDI I thought that was OK. I believe that the penalty charge amount is excessive. I recall advice in the Sunday Telegraph by you about offering a reduced amount in such cases and hope that you will be able to advise me accordingly.
PC, via email
According to the Supreme Court judgement in November last year you have to pay. That's it. No get out. Best to pay the £40 before it escalates. It's likely that Aldi will be bound by contract to the parking enforcer so unlikely that appealing to Aldi will help.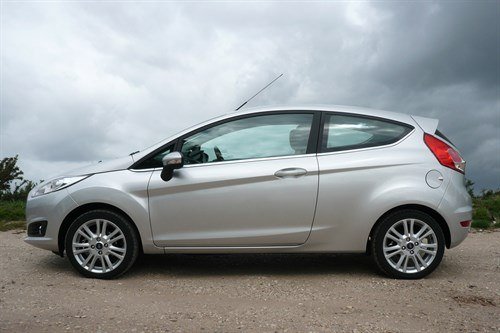 French disconnection
I have a Ford Fiesta 1.0 EcoBoost 140, which is my second Fiesta Ecoboost and I'm absolutely delighted with it. I ordered this one early in December 2015 and, since I live in France, I requested an owner's manual in English. The vehicle was duly delivered in February 2016, without the English owner's manual. Despite repeated, and I mean repeated, reminders to my French Ford agent, still no manual, just a Gallic shrug. I have searched the Internet for a Ford Customer Relations contact to no avail. Needless to say, I'm at my wit's end. Any suggestions?
PH, France
Your French dealer obviously does not care, or maybe does not even understand what you want. So get in touch with a UK dealer and buy one. The Ford Customer Care Centre number is +442035644444.
Left standing
We have a manual petrol Skoda Superb and a manual petrol Yeti, but only the Yeti is garaged. They will be left unattended for 7 or more weeks during February and March. While the batteries will be fully charged I am concerned that they may run flat. Is it safe to disconnect the batteries and not affect the management systems and is there anything else that we can do to keep the cars in order and ready for use?
AR, via email
That might disconnect various systems. Check the driver's manuals. You can hook up the Yeti in the garage to a battery conditioning float charger that keeps the battery at a constant 13.5 volts. Then, if the battery in the Superb outside goes flat, you could use the Yeti to jump start it. That is, if the Yeti is diesel. If it's petrol and the Superb is diesel it will not jump-start the Superb. At least take the Superb for a 20-30 mile run in the daytime before leaving it to charge the battery as best you can. Good idea to overpressure the tyres to about 40PSI to prevent them from flat-spotting.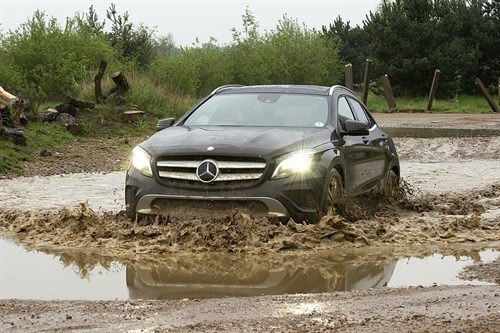 Four by flaw
I have a 2014 Mercedes Benz GLA 220 diesel 4-Matic on Mercedes optional 19-inch alloys running standard tyres. I've owned the car since it was 5 months old and it has now done 40,000 miles, the warranty is due to expire next March. Since purchased it has suffered from a noise and vibration coming from the 4x4 system at low speeds and now under hard acceleration. After being run consistently (say on a motorway) when stopping and then pulling away again it feels as though the front and rear wheels are fighting against each other. When braking to a stop and when the stop/start system cuts the engine you can actually 'feel' the transmission 'relax'. This seems much worse after a long, high speed run on the motorway. It has got to the point where every passenger comments on either the sound or vibration, regular passengers saying that it's definitely getting worse. Each time the car has been back for a service I mention the problem, each time I'm told there isn't anything wrong, and that 4x4 systems with large wheels/tyres always suffer the same. Front/rear tyre wear seems unaffected - we're still on the original rear tyres, front ones replaced earlier this year due to 'odd' wear due to under inflation (not registered by the pressure monitors). Because the warranty expires early next year I have booked the car into my dealers requesting that a technician accompanies me on a test-drive. This is going to take place in the first week of November. If I feel I'm being 'fobbed-off' with the usual explanation I'm going to suggest we take out a similar car, with the same wheels on a test drive. If they claim there is no fault, will I need to request that they somehow log my concerns should the problem escalate outside the warranty period? I'd like to hear your thoughts on the subject. Is this a known problem with 4x4s with large wheels? In the past I've run a Golf R32 (4x4 DSG) with large (factory) wheels without a problem and one of my friends reports no such problem with his Audi Q3.
AH, Edgware
Reads to me as if this is caused by the disparity in tyres front to back due to the replacement of the front tyres. Any variation either in tread pattern or rolling circumference can be 'read' by the automatic AWD system as slippage and I think that is what is happening. That could be proven by trying it on a full set of equal wheels and tyres. But if there was strange wear at the front that led to the fronts being replaced then there may be an inherent fault with the centre diff.
Laster past
We have become used to engines that last a lot of miles. My last two Fords were up around the 200,000 miles with still a lot of life left in them. But lots of the modern cars now have tiny engines, often with turbo. My current car is a KIA Venga 1.4. Fuel consumption on motorways (after 50,000 miles) is the same as a 2.0 litre Mondeo I owned previously, so or economy are they really better? More of a concern is will these small engines last a mixed life of town/motorway driving or just be finished after say 100,000 miles?
DB, Bournemouth
Small turbo engines are a fact of life because they are more efficient. Your Venga's isn't a small turbo. I averaged 49mpg over 14,000 miles from a 1.2 PureTech 130 in a 308, which is a lot better than the 33-35 average in a Mondeo in the early 2000s. It's not about engines lasting 200,000 miles. That doesn't keep car factories busy. It's about lasting 6-7 years.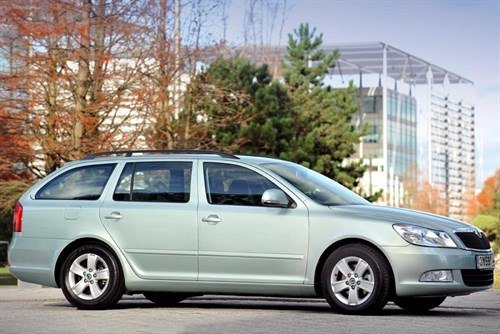 Fuelish error
I have owned my much loved Skoda Octavia 2.0TDI Estate DSG from new for 10 years and 106,000 miles. Nevertheless I half filled it with petrol last week at a BP garage with one set of pumps the other way around. Diesel is always to the back on a pair at BP and definitely at Stansted where I normally fill. When using BP Ultimate it's not that obvious a difference, but it was still gormless of me. I did not start the engine and had it recovered to my office In Wimbledon (it was midnight). However, the AA did ask me to turn the ignition on so we could get it to neutral and roll it. The engine was not started. The AA draining service couldn't get to me for hours so I got "Fuel Fix" out the following morning and they drained it completely. They tried to sell me an additive at £300, but my mechanic at home in Dunmow said, don't bother, just fill it and bring it in and he would change the fuel filter. The car started fine (Fuel Fix put in a bit of diesel in) and it ran for 20 minutes. Later that day I drove it to a BP (Wandsworth) and filled with Ultimate. All the pumps had diesel at the back. I was driving back to Kennington where I was staying during the  week. After 30 minutes it cut out again. The AA sprayed Easy Start (into the air intake I think) and it started. I got it back fine. Next day I ran it for 20 minutes around the block and a further 45 minutess in the car park. It  was fine. I felt that it could run for the main leg of my journey back to Dunmow (60 minutess) safely. I set off for home the following night and, as before, it cut out again after 30 minutes  and wouldn't start. Started after an hour (by the AA) but then cut out again almost immediately. All three AA men and my mechanic have said it should have  be fine, but clearly it isn't. Any ideas? Fuel Pump? Clogged Injectors? Sediment from the tank? My garage is looking at it tomorrow but I am worried it will start fine and then let me down again.
MS, via email
You should have gone for a sensibly priced additive because anything to improve lubricity is good news. Fingers crossed the fuel filter is blocked again with sediment or the fuel tank sender pump has given up. Probably won't be a seized high-pressure pump, unless you part filled with petrol again.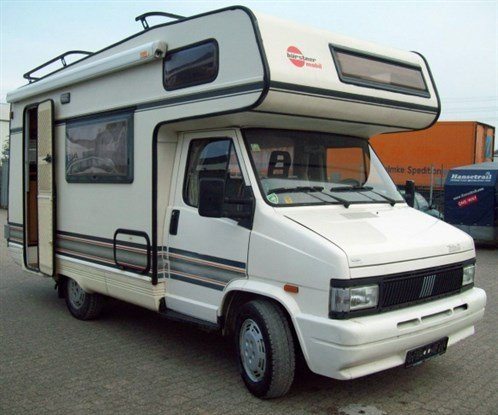 Some bearing on the matter
I don't know if your advice extends to commercials, but I have a problem with my 2002 FIAT Ducato 2.8 turbo Burstner motorhome, which I have owned from new (after downsizing my house). It has covered 56,000 miles, and has a full service history. After a hot run home to Somerset from the Goodwood Revival, the engine developed an apparently top-end rattle. Next morning it had gone, but returned once the engine had warmed up. After leaving it with Chelston Motorhomes at Wellington (now FIAT agents) yesterday for investigation I was telephoned and told that they considered the problem arose from a failed small-end bearing, and that the most economical solution would be for the engine to be replaced by a reconditioned unit. Without knowing whether this is technically feasible, I would have thought they would lift the head, drop the sump, and remove the piston and con-rod upwards for the faulty bearing tor be replaced. Is it really the case these days that it is necessary to take a hammer to crack such a nut? Or would this be just the simplest answer for them?
PT, Somerset
Simplest answer for them. Garages don't do a lot of engine strip-downs any more. Look for a member of http://www.fer.co.uk as close to home as you can find and try to get it to them.
Mr Prod 
The Perodua Myvi automatic you suggested that my elder daughter buy about ten years ago is continuing to serve her well, I am delighted to inform you. I recollect that one of your reasons for suggesting it was that it had conventional torque converter automatic transmission. Our second daughter seems likely to take over our present car soon and we are looking to replace it with a fair sized petrol estate car with automatic transmission. We had a Vauxhall Insignia automatic estate as a hire car recently and didn't warm to it, so I think that the realistic choice for something new or near new at about £17,000 to £20,000 seems to lie between a Ford Mondeo (of which Andrew English wrote disparagingly recently) or a Skoda Superb; the latter sounds excellent from all reviews and apparently the Audi dealer round the corner from where we live could service it.  I think that these both have automatic gearboxes with clutches. I understand that the old model Mercedes E class estate ceased production with a petrol engine a couple of years ago and could be had with a torque converter automatic gearbox. Is it worth giving a second-hand specimen consideration, please? Most of our cars have been retained for quite a few years, being discarded when they are becoming money pits, and life prospects in our hands are an important consideration. Any views and advice you are able to give, including whether anyone is likely to do price cutting in the near future, will be appreciated.
AM, via email
The Superb 1.4TSI 150 TSI is superb as a manual, but as far as I know still has the low torque twin dry clutch 7-speed DSG that has been a lot of trouble and is now gradually being replaced throughout the VAG range by a new transverse high torque twin wet clutch 7-speed DSG. The best mid range auto with an excellent 6-speed torque converter automatic box is the Mazda 6 (or smaller Mazda 3). Mondeo wet clutch Powershifts are tougher than dry clutch DSGs. You might consider a Jaguar XE, which has an excellent 8-speed torque converter auto and the same 2.0 200PS and 240PS chain cam 2.0litre engines as the Mondeo. Mercedes from C Class up all have 7 or 8 speed torque converter autos. All BMWs are torque converter auto: 6 or 8 speed.
Uncommunicative
I was about to place an order for a new company car through a leasing company when I noticed the disclaimer at the bottom of their correspondence: "Please note Lex Autolease does not subscribe to In-car Connect services, more information is available upon request." As I had specified in car connect optional extras on the new car I was naturally disappointed to find out that much of the functionality of these extras would be compromised by the lack of ability to connect with a mobile phone app. Is this exclusion widespread across the car leasing industry? Should I shop around for a more forward thinking leasing company? Does this mean if I want this functionality I must go to the manufacturer and not a third party leasing company? I can only think that over time this sort of functionality will become more comprehensive and common place in vehicles and I find myself mystified why this leasing company has chosen to take this tack, particularly when one of the options was a car tracking security upgrade. Additionally, if I had not noticed the disclaimer they would have happily let me specify and pay in full for optional extras that they could not deliver in their entirety.
DR, Bromsgrove
That's a new one on us. I guess if you want the Apps that involve subscriptions you have to go to the manufacturer's franchise. But some include 3 years subscription to, for example, TomTom Live as part of the original price of the car.
6 figure sum
I want to buy a 3/4 year old Focus estate and seem to have found a 2013, but the mileage is quite high at 100,000. Would this be a problem in the long run? My average miles per year wouldn't be more than 10,000.
LH, via email
If it's a diesel then all kinds of problems might rear their ugly heads: timing belt, waterpump, DPF, DMF, EGR, turbo. The previous Focus was notorious for this. You could spend £5k on a 100,000 miler then have to spend another £5k over the next year. If you want no trouble and balance of 7 year warranty, a KIA cee'd 1.6CRDI SW, or with a 5 year warranty a Hyundai i30 1.6CRDi SW or a Toyota Auris 1.6d Sportwagon or, with a 3 year warranty and the best fuel economy a Honda Civic 1.6iDTEC SW.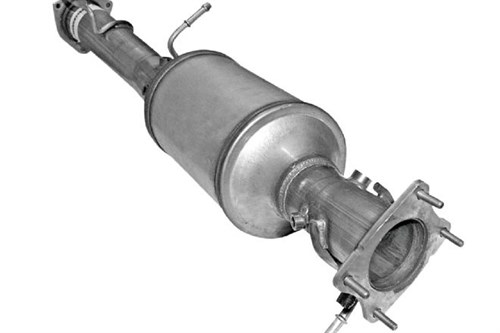 Exhaustive search
I've been searching on Google about DPFs and found your email address. I don't know what to do or what action to take. I bought a 2013 VW PASSAT in March this year. At the end of June I received a letter from the DVSA about a NoX Emission update, so I booked an appointment with the nearest VW franchise at the end of July. After that, blue smoke start to came out of the exhaust. A few garages I've been for diagnosis told me that it's normal for diesel vehicles. But it started to smoke more often so I took my car back to VW. They checked and found out that the DPF is not there at all. The car cost me £10,000. I've only paid £2,000 as a deposit and will continue to pay £191 for 4 more years. Do you think is it possible to ask or make a dealer to pay for a new DPF to be fitted?
JZ, via email
Without a doubt. Cut and dried case of the dealer selling you a car not of satisfactory quality because a bit is missing that actually makes it illegal in the UK (it might have been a RHD export model). He can fit a DPF or give you your money back. I'd go for money back and find another car: /faq/consumer-rights/
Click to Honest John's Motoring Agony Column 19-11-2016 Part 2
Comments
Author

Honest John
Latest