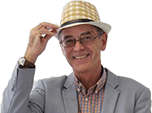 Honest John's Motoring Agony Column 01-10-2016 Part 1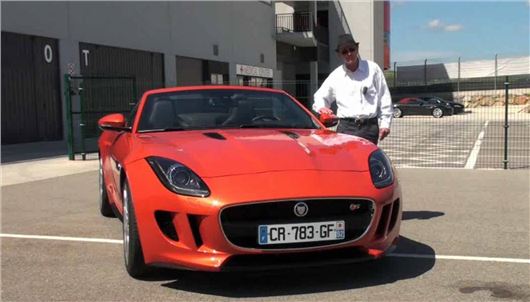 Published 30 September 2016
This week's exhaustive discourses concern admitting defeat, a perplexing Lexus, age differences, sixes and threes and much more. 
As usual, emails to Honest John should be addressed to: letters@honestjohn.co.uk  Please try to keep them as short as possible.
Tiguing another one off
Concerning the poor performance since the emissions remap to our Tiguan 2.0TDI, we sent a letter to VW over a month ago and so far we have received no reply. Before the recall we were more than happy with the car but now the engine has a slight "knock" when under load. Can you suggest any other action we could take and if we decide to change from VW can you suggest something similar?
DF, via email
If you have decided to live with it for the time being, then please try running it on Shell V-Power Nitro Plus or BP Ultimate super diesel. This has higher cetane and may overcome the problem, which I think is the result of reduced fuelling to reduce NOx emissions. If you decide you can't stand it, then the new Tiguan has a new EA288 diesel engine that does not suffer from this problem and is one of the cleanest diesel SUVs in Europe. Alternatively, jump ship to Mazda, KIA, Hyundai, etc. Yours is the 12th complaint I have received of Tiguans, so VW cannot hide the fact that the remap is causing problems and if it can't fix the cars the company could eventually be compelled to buy them back as it has been in the USA.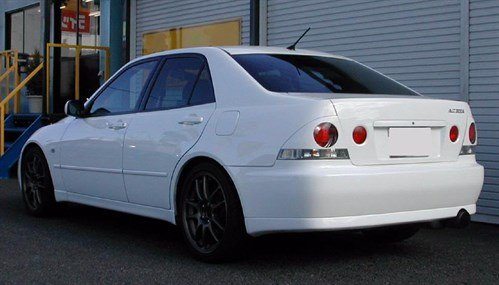 Alteze ego
I bought a 2001 Toyota Altezza in New Zealand while living there.  Due to sad circumstances I had to return to U.K. and imported the car myself into UK. It had then about 38,000km on the clock, which they made into 38,000 miles (should have been less). The car has now just over 80,000 miles on the clock. It has never caused me any problems, yet, except for recently a flat tyre, apparently to do with corrosion of the alloy wheels. I have been advised to refurbish the alloy wheels. As the car is now getting older, I don't know if other problems might occur. Is it worth doing this refurbishment? I have some hip problems and was thinking of maybe buying an easier car to get in and out of. I do not have a clue about the value of my car. It is in gd. condition except for some scratches on the paintwork here and there. Is it possible to give me a rough value of the car, and maybe a suggestion before selling it, to have it resprayed? Or leave it as it is. 
AF, via email
The Toyota Altezza is a Toyota badged version of the original 2.0 litre 6-cylinder Lexus IS sold in Japan, Australia, New Zealand and the USA.  I'd get a new set of alloys rather than refurb the existing ones. Try: http://www.tyremen.co.uk/ A respray of a 2001 would probably cost more than what the car would then be worth. I found one, a 70k mile 2001Y, on Autotrader advertised at £1,650.
Age concern
Old age is hard enough to deal with without Insurance companies putting the boot in. Three years ago I was T-boned by a young tearaway doing 50 in a 30 and he admitted to 40 to the police. Yet I was held to blame as I was crossing a main road and was given the chance to do an Awareness Course, which I did. My renewal quote has jumped £210 purely on account of that course although I have no convictions or points. With hindsight I would have been better off taking the points. How can this make any sense when, after the course, in theory, I should be a better driver? If I took an IAM course, would they penalise me for that? They should if they use their logic.
AA, via email
My parents have a steep drive emerging onto a hill. In its infinite wisdom the local council allowed parking their side of the street, which effectively means emerging completely blind. A builder's truck took the front off my dad's car when he was 88 and he was compelled to take an Awareness Course. Life is not fair, but then it never was and never will be.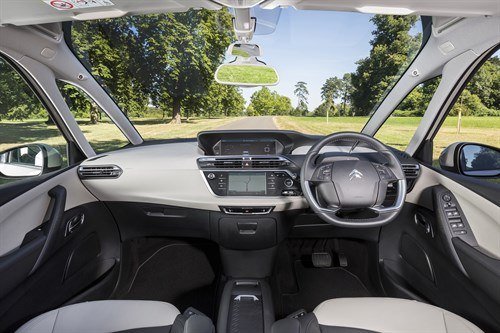 EATing habits
Is it now posssible to evaluate the reliability of the Peugeot EAT6 auto gearbox? 
GG, via email
It's an excellent compact torque converter automatic transmission, but as for reliability all I can tell you is that I've received no reported problems so far. (Photo shows cockpit of the remarkable 2017 C4 Picasso 1.2 PureTech 3-cylinder 130 EAT6. Works brilliantly.)
Spanners
My Suzuki Swift has just started to worry me. The amber Oil Warning light comes on from start-up. I have asked the Suzuki dealer for advice. He tells me that it is a service indicator as well as a warning light. It clearly warns OIL on it. Have you ever heard of such a combination before? The car was serviced by the dealer 12 months ago and has done 6,000 miles since then.
SS, via email
It needs another service, then. That's what the light is telling you. 12 months or 10,000 miles whichever comes first.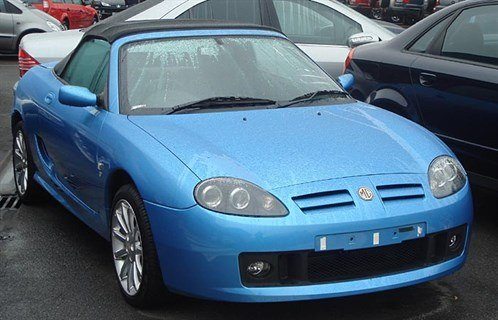 No fuel like old fuel
We have a relatively new MGTF registered July 2014, and while pretty sure there wasn't any petrol filling problems early on, there certainly is this year at least. The pump keeps clicking off every few seconds. Despite holding the nozzle to the side and trying to keep it only just inside the lip, we are still having to squeeze the pump lever with the lightest of touches. Yet still it is only a very short time before the pump clicks off, and the saga starts again. We have used different garages with at least 3 different fuel suppliers. We wonder if the petrol has had new or different additives in the fuel in recent times, perhaps coupled with the pump nozzle a relatively close fit in to the car. We assume it is fumes from the fuel that switches off the pump, and perhaps there isn't sufficient space round the nozzle for the " normal " amount of fumes to escape. Is there anything we can do?
RM, via email
There is a huge specialist dealer in these on the A1 North of Stamford called: http://www.trophycars.co.uk/  They will know.
Messing links
My old 1986 Golf had a blown gasket after about 5 years. My 2000 Fabia 1.4 litre had a melted plastic timing belt pulley after 3 years and in 2015 there was an issue with the number one cylinder, possibly a valve or piston. Both cars had low mileage after 10 years (around 40,000). As a replacement for the Fabia, my son wants to sell me his 2011 Audi A3 1.4TFSI Sport for £9,500, but I'm wary of VW engines now. Any issues with the engine of a 2011 Audi A3 1.4TFSI? I now use my cars for limited town driving - maybe 1,500 miles a year
NR, via email
This is the older chain cam version of the engine. Due to cost cutbacks, the chain manufacturer was forced to use stamping tools for longer and chains can fail, but it's a lottery (with quite good odds) whether you get good chain with links stamped out in the early life of the tool or a bad one stamped out when the tool was worn.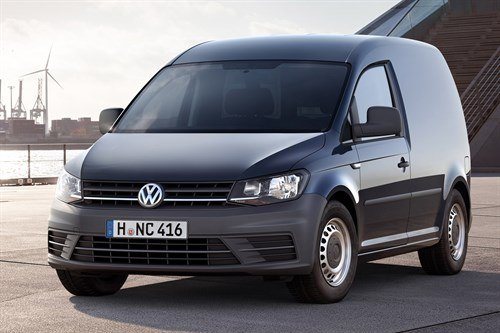 Carbon footprint
I am a sole trader and drive a Vauxhall Vivaro diesel Transit size van. I buy them new and keep them for a few years, then get the next. For financial reasons I have to start saving for the next one as soon as I have bought the current one. I have always had diesels but because of all the current negative reporting about diesel I do not know if I should buy a petrol this time in case cities start imposing charges and restrictions on diesel van movements. I do about 15,000 miles a year. Advice, please.
PB, via email
VW has started offering its Caddy and Transporter ranges with turbo petrol engines. No reason why GM should not offer its 1.6 petrol turbo in a Vivaro or why Renault/Nissan should not offer their 1.6DIG-T in the Trafic/Primastar. Ford already offers its 1.6 EcoBoost in the Transit Connect. And PSA's 1.2 Puretech 130 pulls the C4 Picasso extremely well so could handle a Berlingo sized van. Top 10 petrol vans feature here: http://vans.honestjohn.co.uk/van-top-10s/top-10-petrol-vans/
Golf warns
I am disappointed that you have had many complaints about Golfs. Not sure whether these are for similar reasons or widely spread. Or is it that people are more likely to complain than praise? That said, I will pass on my praise. Since the 1990s I have owned 3 Mk II Golfs (2 GTIs), a Mk III diesel, which I had 7 years, a Mk VI 1.4TSI DSG for 4 years and presently a Mk VII GT DSG, which I am about to change to a new GTI after 3 years. None of these have ever let me down and the last 3 never required any repair. I do look after them very well. I hope I am as fortunate with my new one when it arrives. In addition we have just sold our new Beetle after 16 years. The only repair was a new windscreen washer pump and a new hose. I also had a Polo TSI for 4 totally trouble free years. As you can guess I really like VW.
DG, Poole, Dorset
VW reliability is more of a myth than a legend, but it has been perpetuated by VW in its advertising and that has led buyers to expect more than Martin Winterkorn and his cronies actually sold them. My own suspicions were first raised by owning and trading Mk II GTIs. But I faithfully record every reported fault with every car and the clear winner is the VW Golf Mk VI: /carbycar/volkswagen/golf-vi-2009/?section=good/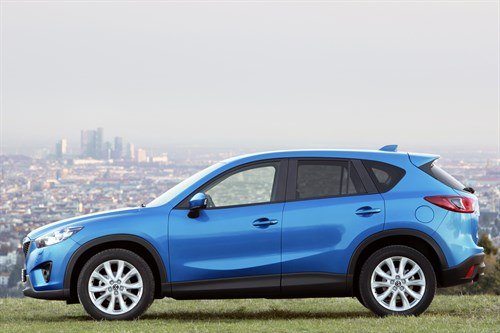 Hot cross puns
My wife currently has a company car but that will be coming to an end shortly and we will need to replace it. She would like an SUV or crossover for the raised seat height and additional luggage space required to accommodate our children's paraphernalia, including a buggy. She drives about 20,000 miles a year, mainly motorway, but also back roads, so comfort and reliability are important. Whilst fuel economy is not crucial, we can't ignore it entirely. She would like an automatic gearbox and, as she spends a lot of time in her car, would prefer as high a spec as possible. We have ruled out a new car on  grounds of depreciation for something that will rack up the miles so quickly, and diesel seems to make most sense. She likes the Ford Kuga, KIA Sportage, Hyundai Tucson and Mazda CX-5, but does not like the Honda CR-V nor the Nissan Qashqai. We have up to £23,000 to spend, so please can you tell me if any of the cars we are looking at, or anything we have missed, make the most sense. 
IL, via email
Used CX-5 all day long. Has the best 6-speed torque converter autobox and the best ride and handling. 17-inch wheels give a softer ride then 19-inch. The 150 is enough. Doenn't need the 175 despite 40Nm more torque. Might get a deal on a new KIA Sportage 2.0CRDI 6-speed auto, list price £25,610: /road-tests/kia/kia-sportage-2016-range-road-test/?
Best policy?
I walked to my car about 8:45 this morning and saw that the offside of the rear bumper had been hit and damaged. Under the front wiper was an envelope containing a hand written letter signed by a neighbour, admitting he "had clipped your car on exiting this morning...you will clearly want to effect a repair...how much I contribute will be something for us to discuss." Letter is signed, dated and timed. I do not wish to discuss this with him, so is it just a case of informing my insurance company, passing on this letter with pictures of the damage and details of his car and they will contact his insurance company to get repairs organised to my car? Guessing there will be damage to his car where it made contact with mine.  Have I missed anything? I am anxious that somehow I will be engaged in a lengthy battle, or is it relatively straightforward?

FS, via email
Entirely up to you. But since he has been honest where 80% of drivers would have hit and run I think you should discuss it with him first, then take it from there. If one of you informs your insurer then you both have to or you will be penalised. And with most insurers any claim, whether 'at fault' or 'no fault' goes against your record.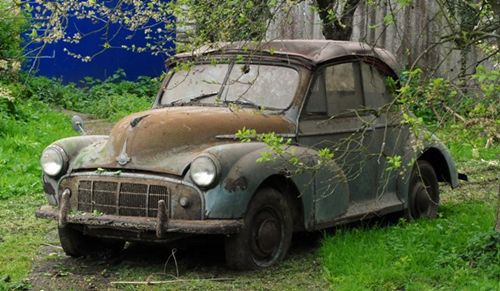 Minor detail 
I found out that my old Morris Minor is not MoTd anymore, but was wondering whereabouts it is now. The reg was UHR 750. Someone might be willing to flog it? 
JS, via email
You can find out if it is still registered here: https://www.gov.uk/get-vehicle-information-from-dvla/
You can request the registered keeper here: https://www.gov.uk/request-information-from-dvla/ (But you have to have a reason, such as the car with the registration damaged your property.)
You can find out if it is insured here: http://www.askmid.com
You can check the MoT history here: https://www.gov.uk/check-mot-history 
Final port of call is the relevant car club, the huge: http://www.mmoc.org.uk/
Crushing defeat
Back in about 2011 (I know I am going back a bit) I owned a Honda Civic. My car was involved in an accident (no fault of mine), but the matter was never resolved by insurers and no witness. As my car did not have VED (expired) the local council took it away and scrapped it. My solicitor who was appointed to me (through legal cover) by my insurance company told me to keep the vehicle on the road so the engineer could come to see the damage. As the car was damaged it was not possible to get another MoT and re-tax it. I still have the old insurance for the car and I wanted to find out if I can get any money for my car through the insurance ombudsman? I didn't get any money paid out due to been scrapped by the council. The DVLA at the time sent me a bill or a fine but, after I showed them the solicitors letter, they cancelled the fine. Is there any protection for drivers when they lose their vehicle?
AL, via email
That is an unfortunate set of circumstances but if the car was not taxed at the time of the damage it was illegal for it to have been parked on the road, so it was confiscated for that reason. If it had been taxed but the tax (and insurance) ran out while waiting for settlement, then the car should have been taken off the road and SORNd. For these reasons I don't think you are entitled to anything, but please feel free to contact the ombudsman in case I'm wrong. 
Click to Honest John's Motoring Agony Column 1-10-2016 Part 2
Comments
Author

Honest John
Latest